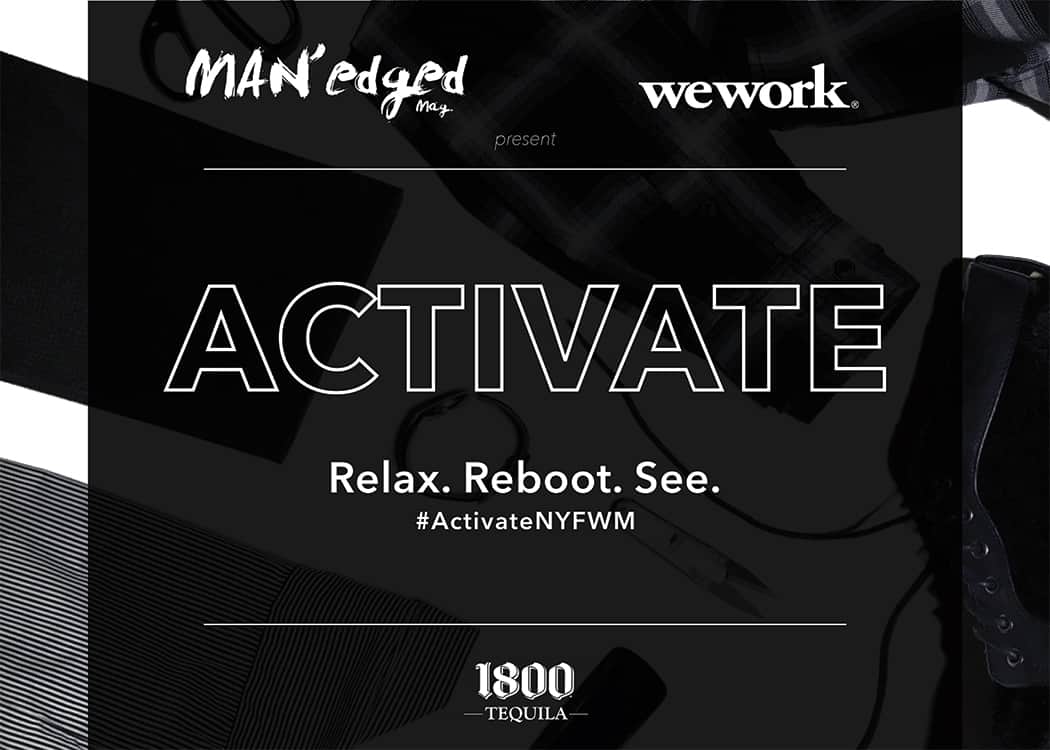 New York Men's Fashion week is officially here. Ring the alarm because MAN'edged Magazine has teamed up with WeWork to create our very own fashion week event.
The scoop:
MAN'edged Magazine x WeWork present ACTIVATE, a unique lounge that has been created for fashion industry insiders, celebrities, pro-athletes, and influencers. The exclusive invitees will have a space to relax, reboot, and see some of today's most innovative menswear designers all while rubbing elbows with New York's trending influencers.
MAN'edged magazine has hand-selected several menswear brands that will showcase their designs to the world on February 2nd at ACTIVATE. Those designers and brands include the Andre William's (NY Giants) preview of Running Man Red Herring Shoes, Stevan Ridley's preview of Kid-Rid jumpsuits, and Edinger Apparel's Fall/Cruise collection. Other brands that will be showcased include Control Sector, 6AM, Martenero, Snake Bones, Woodies, and Teddy Stratford.
As if perusing today's hottest menswear brands wasn't enough, guests will also be offered complimentary barber services via Short Cut (the Uber of men's barbering) and have a chance to meet the authors of GROOMS that will be raffling their book to three lucky winners.
Get ready New York Fashion Week. It's time to ACTIVATE.
Get in on the latest
Be sure to log onto Instagram and Twitter Tuesday February 2nd and search for our event hashtag #ActivateNYFWM to check out the latest news and what people are seeing! Watch as we ACTIVATE men's fashion week.
Special thanks to our sponsors: