Discover the 13 Best Whiskeys to Upgrade Your Old Fashioned in 2023
Yo, bros! It's time to talk about the best whiskey for an old fashioned. When it comes to crafting the perfect Old Fashioned, the whiskey you choose is everything.
With so many brands and varieties out there, it can be hella overwhelming to make the right decision.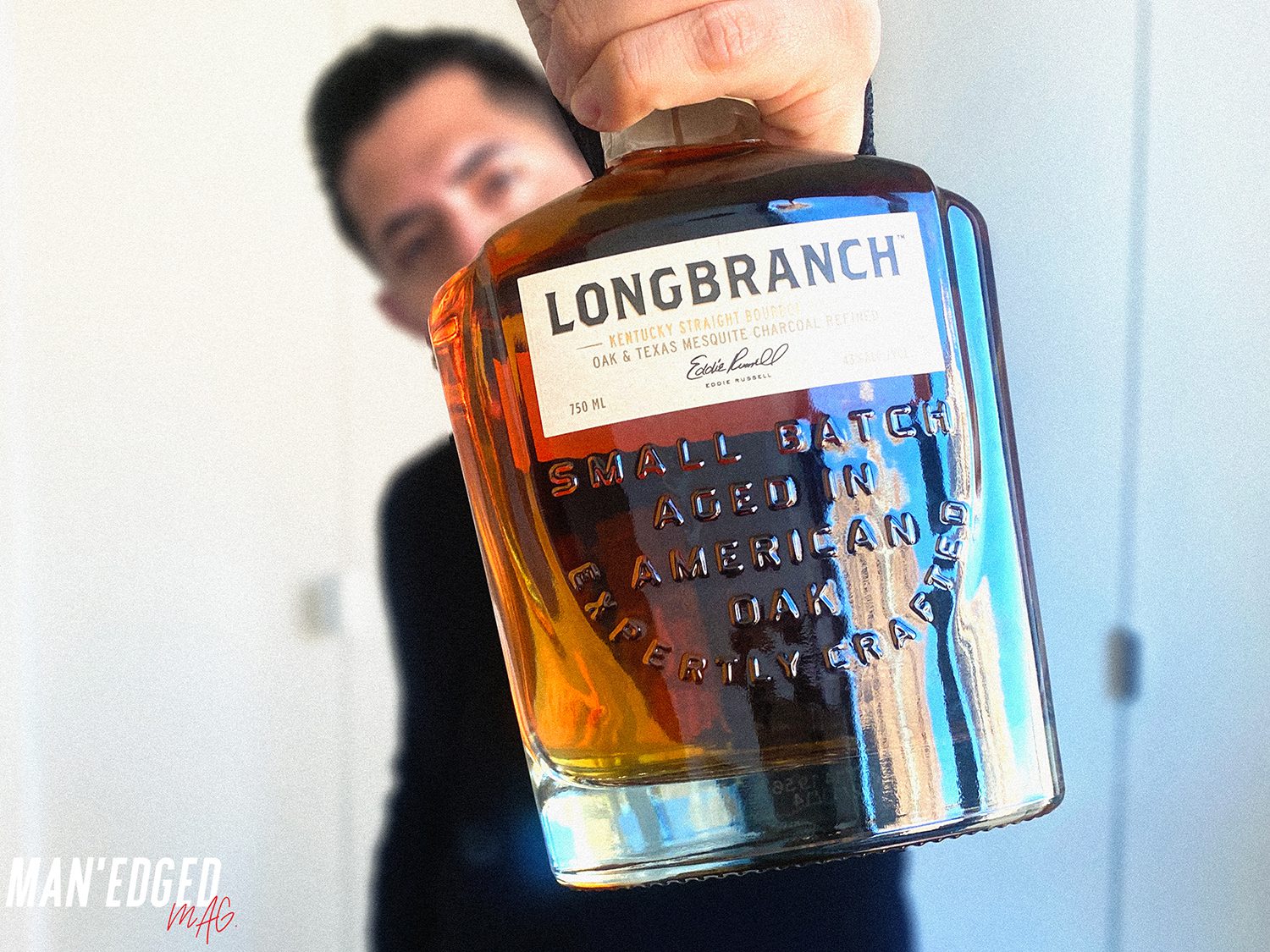 But don't sweat it. We got your back with this 2023 Cocktail Guide.
Our guide below features the 13 best whiskeys for your Old Fashioned. It includes some epic names like Longbranch Kentucky Straight Bourbon Whiskey, Wild Turkey 101 Bourbon Whiskey, and Ro & Co Irish Whiskey to name a few.
If you're all about that smooth and sweet flavor, then you gotta try wheated bourbons like Maker's Mark or the
But if you wanna bring some serious heat, then high rye content whiskeys such as Knob Creek Bourbon or Bulleit Bourbon will be your bros for life.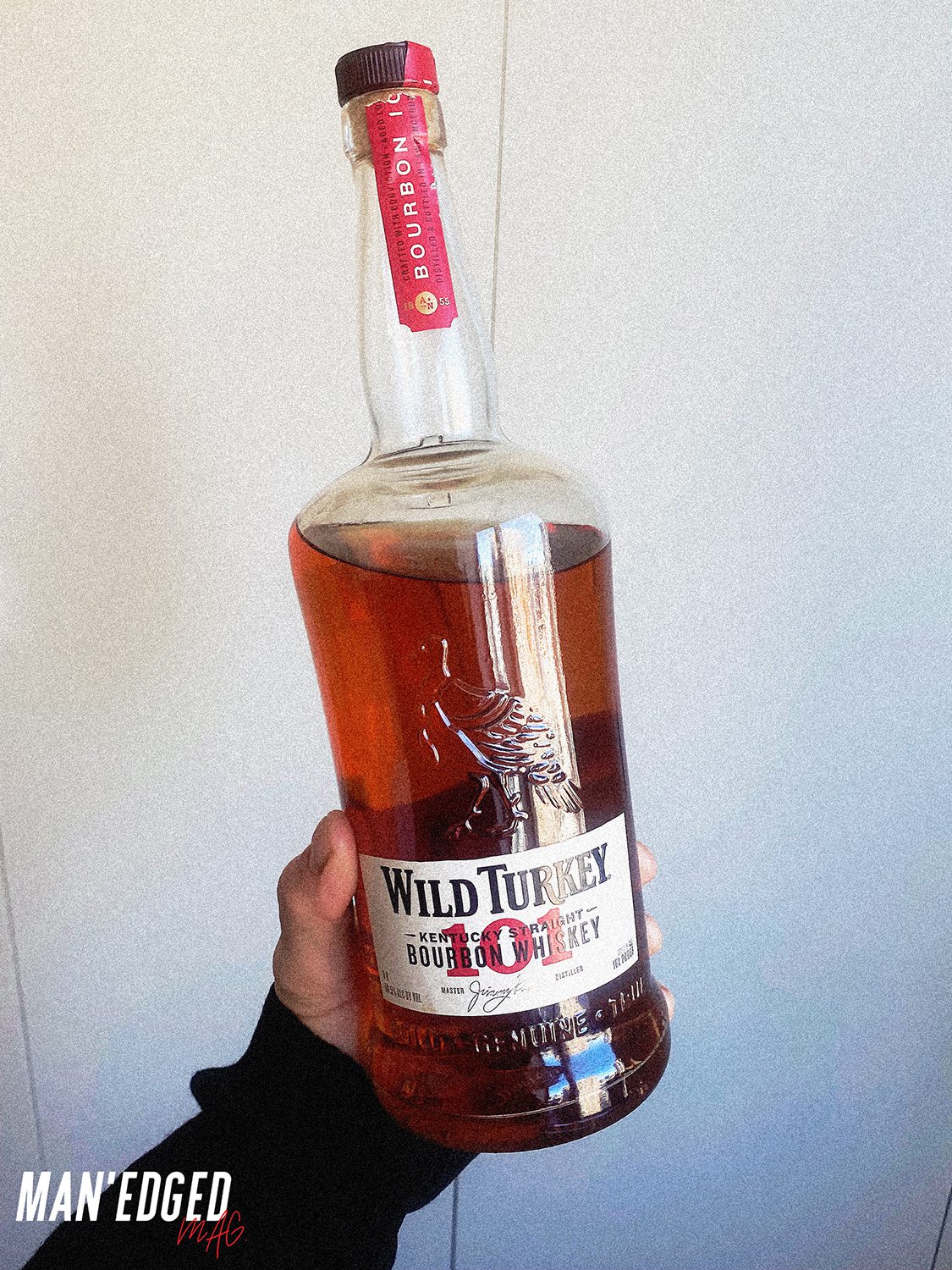 And if you want a whiskey that'll give you that dark fruit and long finish notes, then Elijah Craig Small Batch or the Single Estate Bourbon will be your best bet.
But, for all you gym rats who like to mix things up, you gotta try out Skrewball Whiskey with its infusion of peanut butter, or add a dash of maple syrup to your Old Fashioned for that extra sweetness.
No matter what your style is, our guide below is gonna hook you up with the best whiskey to get that classic Old Fashioned cocktail right every time.
Want to make the perfect old-fashioned?
Start with the best whiskey.
Our guide below highlights 13 hand-selected whiskeys that'll elevate your old-fashioned.
Making an old-fashioned cocktail with whiskey is a breeze.
It sounds way more complicated than it is.
According to ACoupleCooks.com, this classic cocktail gets its name simply because it was the first cocktail.
We're talking about being the first WHISKEY cocktail ever documented back in 1806, so you know it's delicious.
Check Out Our Previous Aricle Titled "The History Behind The Popular Old Fashioned" here
For the sake of this article, we will not be arguing the best methods or how to assemble the drink because well we're already assuming you know.
You came here in search for the best whiskey, right?
But, in the event you do need to find some tips we highly recommend checking our previous article here:
Click here to Read: MANHATTAN VS OLD FASHIONED: THE ULTIMATE COCKTAIL SHOWDOWN!
So, what kind of whiskey will help you craft the best old-fashioned?
Let's find out.
Let's talk: What whiskey do you use in an old-fashioned?
The perfect whiskey for an old-fashioned cocktail will boil down to two types of whiskey: rye or bourbon.
Should you use Bourbon Whiskey to make an old fashioned?
Yes, you can.
Personally, we at MAN'edged Mag. prefer a classic bourbon because of the caramel notes and typical spice notes.
Heck, some even have peanut butter notes like the one shown below in our round-up.
Don't even get us started about the potential notes of vanilla that help with a smooth finish.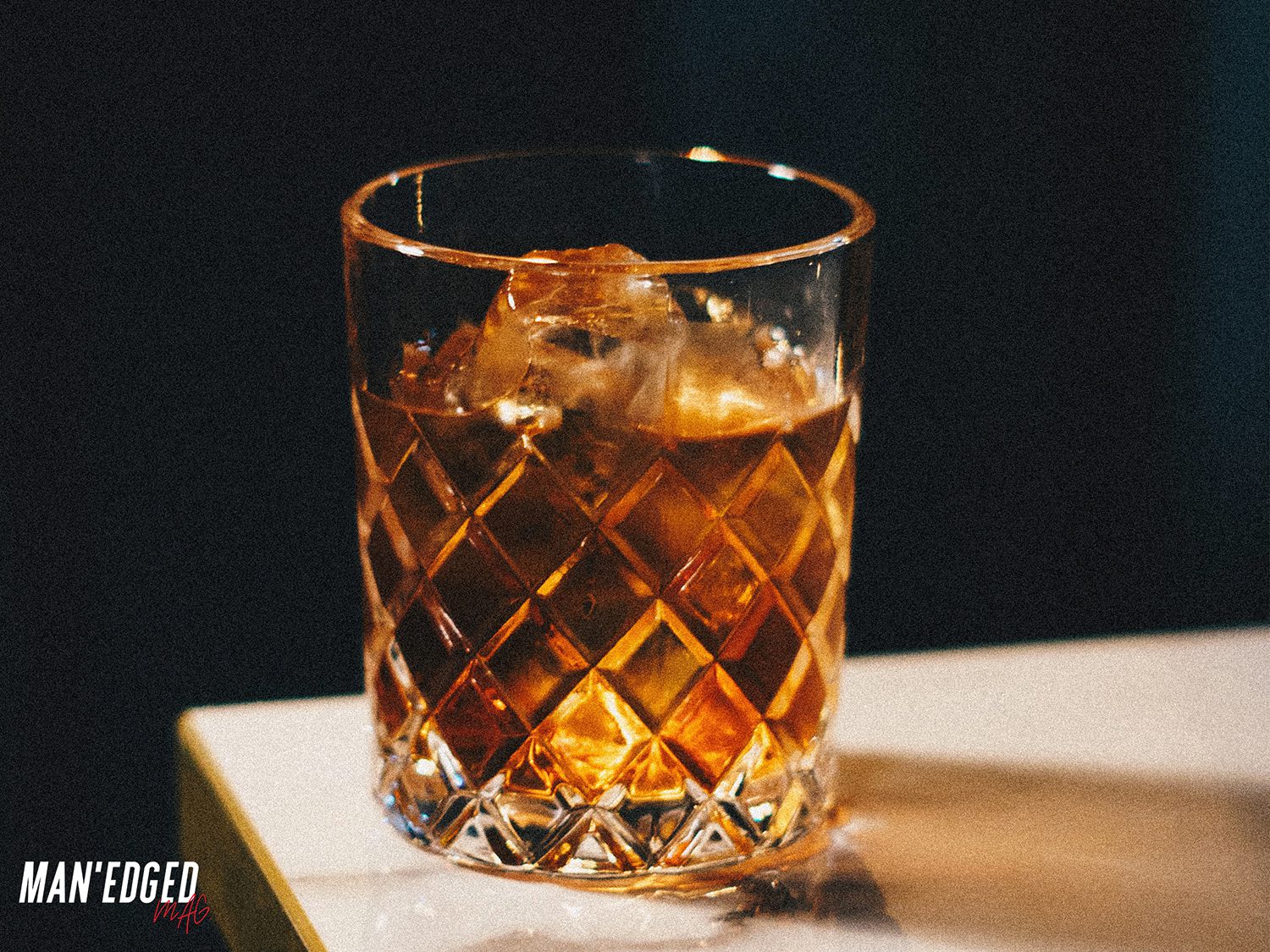 Can I use rye whiskey for an old-fashioned?
Yes, in the spirits world, some enthusiasts would say that a classic old-fashioned would require a rye whiskey. According to TastingTable.com, this type of rye whiskey offers more of a bite compared to bourbon which may be a touch sweeter.
Choose the right whiskey for your old fashioned
Choosing the right whiskey for your old-fashioned comes down to your personal preference.
Would you rather have something that offers more oak flavors with rich flavor? Maybe you want something with spicey notes that reminds you of your old grand-dad.
Not to mention the price point and the amount of money you want to spend.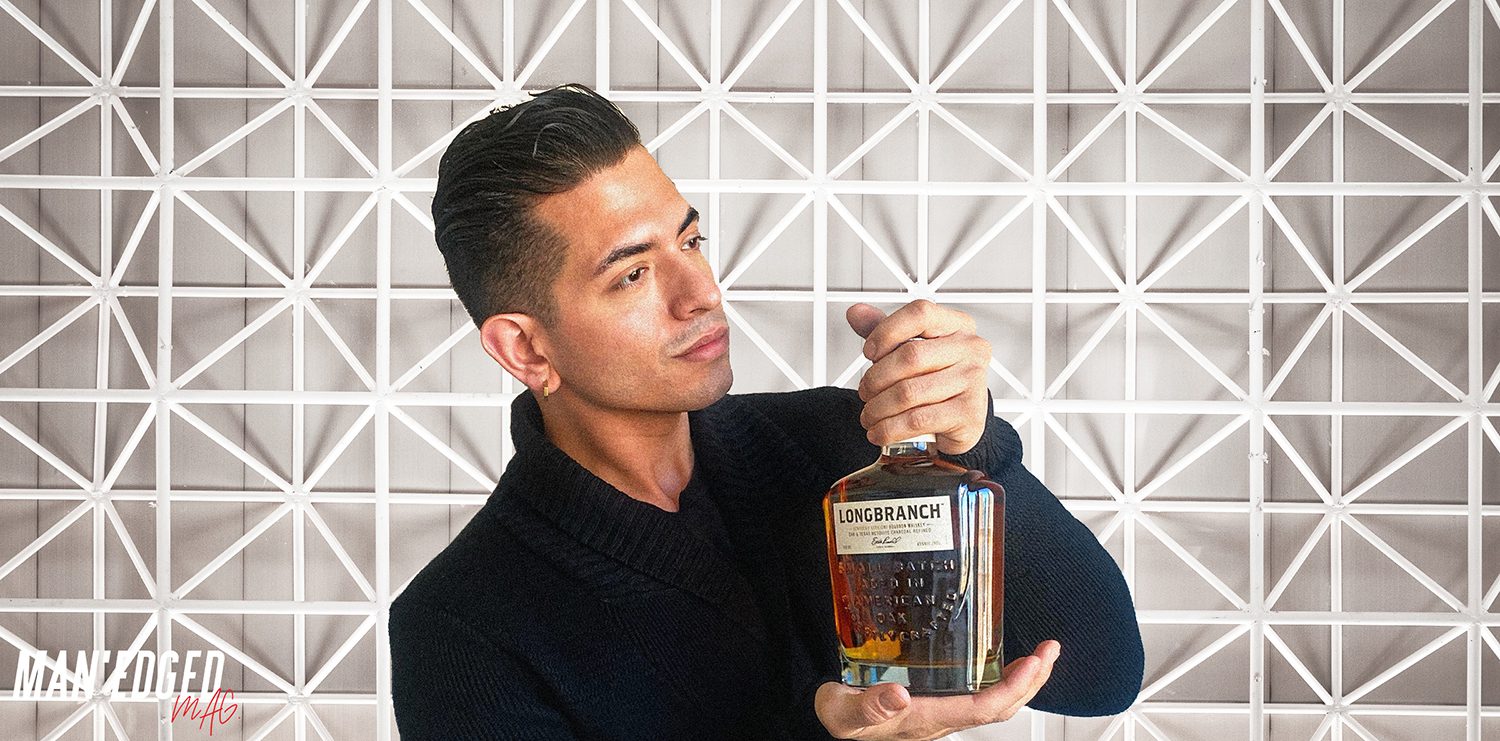 How Do I Know Which WHISKEY TO USE IN AN OLD FASHIONED?
No, you do not need to buy an expensive bourbon as you can find a great bourbon for around $30.
Nor do you want to opt for the cheapest option like a Jim Bean.
Today, we're going to highlight the type of whiskey that any guy can enjoy.
So think between price points of $25 to $100.
You will need to get clear about what flavors you want to entertain, how much you're willing to spend and how long you want to research making the perfect cocktail.
If you're in a hurry, jump down to our list of the 13 Best Whiskeys for Old Fashioned Guide below.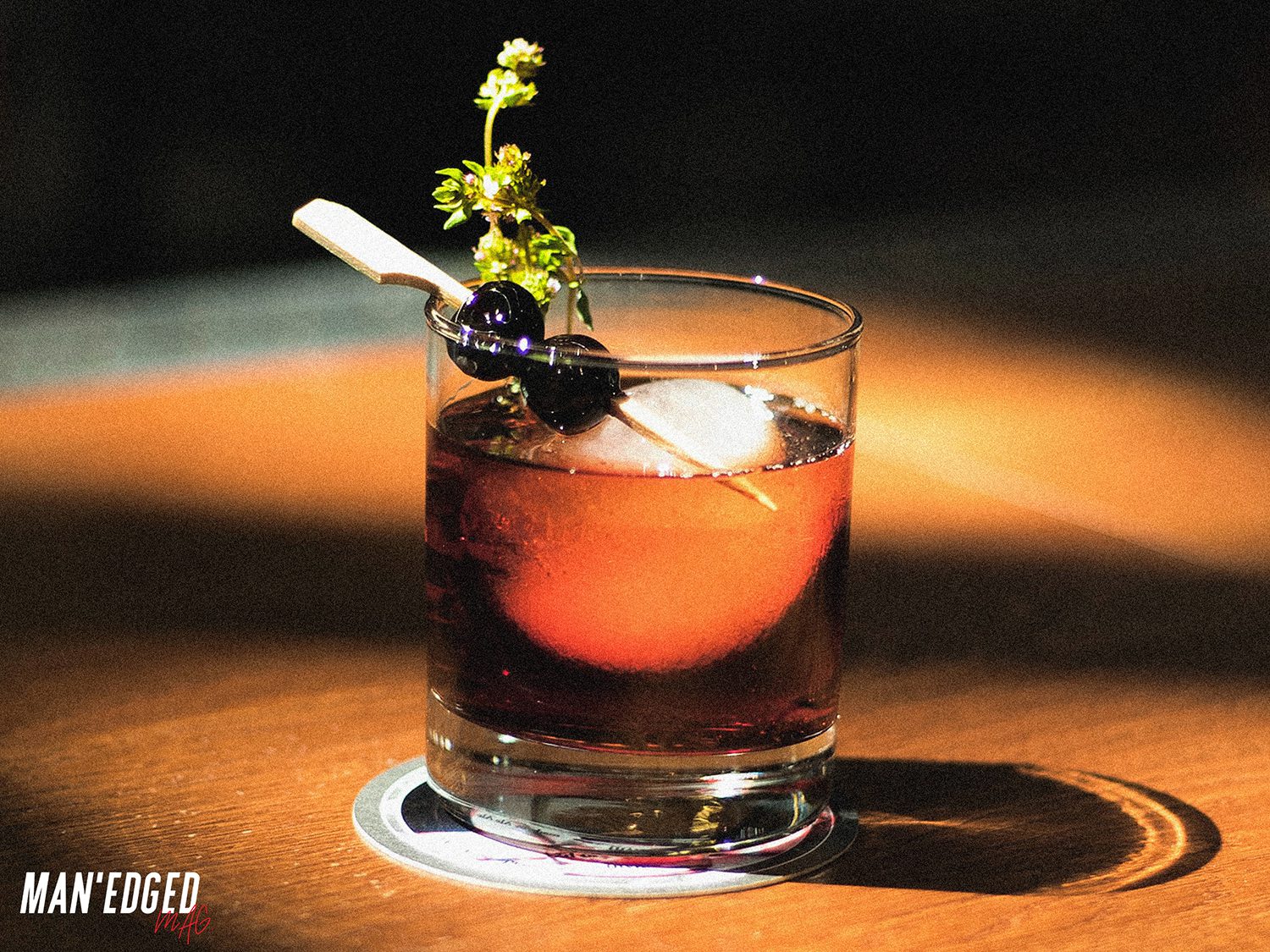 Bourbon is the best choice for an old fashioned
Remember, this comes down to personal preference and I can totally get down on some bourbon. Responsibly of course.
The reason bourbon is a great whiskey according to my tastebuds is the flavor profile.
We've tasted some of the best bourbons on the market at press events.  We've experienced the sweet flavors packed with bold flavor in bourbon and truly just love its taste.
Should I use Whiskey or Bourbon Whiskey in my Old Fashioned?
We'll look at this in two ways.
First, is from the perspective of being out at a fancy hotel bar or restaurant. This ambiance requires a certain aesthetic. So, here we would opt for a bourbon whiskey. If you want to get into more of what that means exactly you can check out our previous Bourbon Whiskey article here.
Read Our Beginner's Guide to American Bourbon Whiskey Here
Second, let's look at this question from relaxing in our apartment.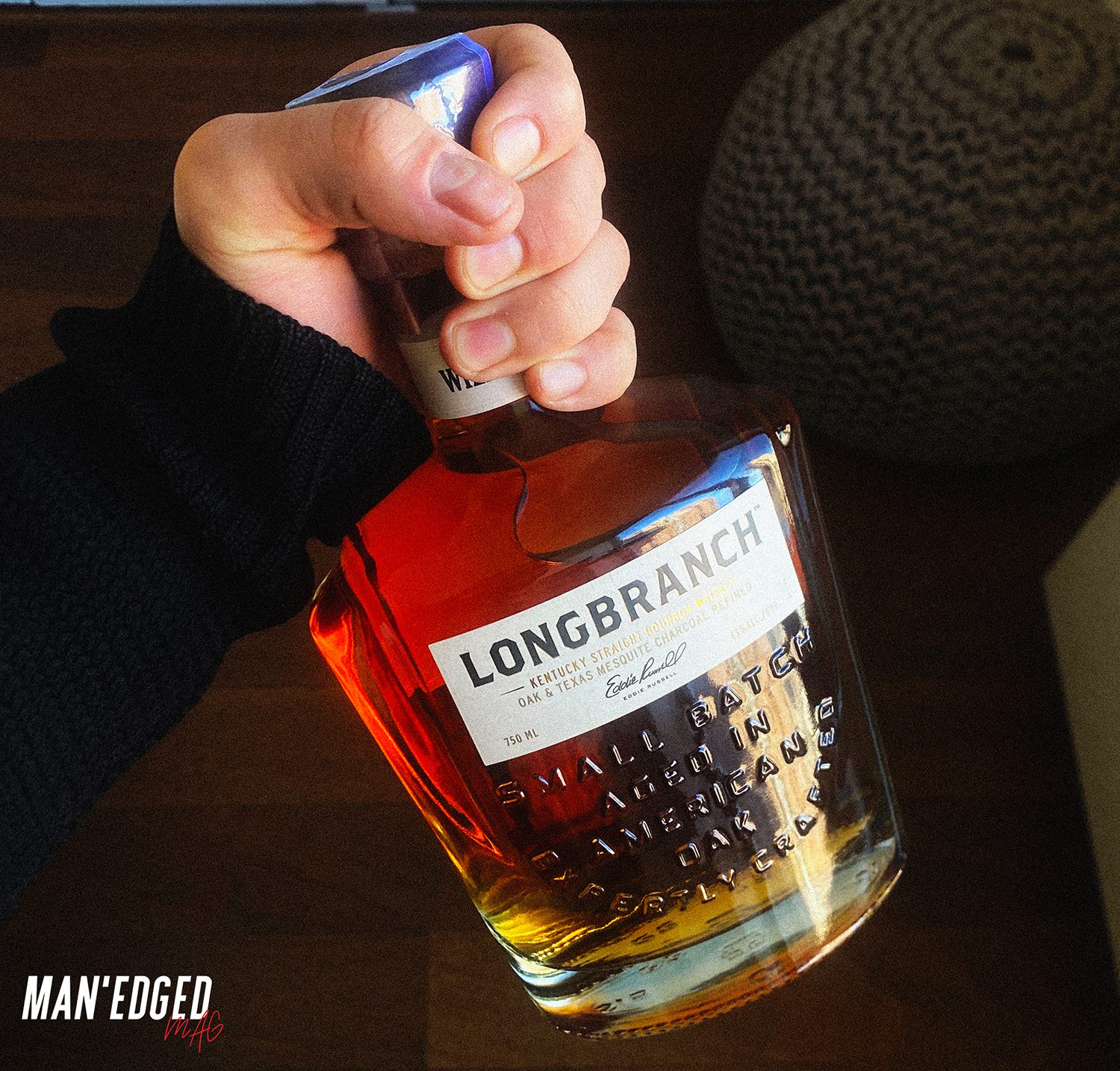 We might not have the latest small batches of bourbon just laying around. Instead, we might have an irsh whiskey laying around and it looks lonely.
Yes, you could use this to make your cocktail although it would not be our first choice as it will lack some complex flavors since it has not been aged in oak barrels.
Again, it truly comes down do your preference of what you want to taste and budget. Kind of like most things in life really, but I digress.
What Makes Bourbon Whiskey an excellent choice for an old fashioned?
A Quick Breakdown of How to Legally be Classified a Bourbon
Bourbon is a type of American whiskey that is primarily made from corn and typically aged in charred oak barrels. To see what the charring looks like check out that article mentioned above.
In order for a spirit to be labeled bourbon, it must be made from at least 51% corn, with the remaining grains usually consisting of rye, wheat, or barley. This is mandated by law.
More manufacturers of bourbon are primarily centered in the state of Kentucky. Simply because Kentucky has a long history dating back to the late 18th century of bourbon making.
To be considered bourbon, the whiskey must meet certain legal requirements such as:
It must be made in the United StatesThe spirit must be aged in new charred oak barrelsManufacturers must bottle at no less than 80 proof. Bourbon may not contain added flavors, colors, or other additives.
The reason why I'm such a huge fan of bourbon is that it's known for its distinct flavor profile.
You'll typically taste a bit of sweetness, with notes of vanilla and caramel. Sometimes you'll even get to enjoy a slight smokiness that allows for a delicious finish.
When it comes to bourbon, you can enjoy it neat, on the rocks, or as a component in a variety of cocktails.
Like our old fashioned we're focused on today.
Why is Bourbon a popular choice for an Old Fashioned cocktail?
First, bourbon has a naturally sweet and rich flavor profile.
This allows the spirit to complement the other ingredients in an Old Fashioned.
For example, if you use a sugar cube. The notes of vanilla, caramel, and oak help add depth and complexity to the cocktail.
Second, bourbon is sturdy and robust. It can hold up to the dilution that occurs when an Old Fashioned is prepared.
Especially as ice melts and dilutes the cocktail. The bold flavors of the bourbon remain typically remain prominent until the last drop.
Third, bourbon has a high alcohol content.
This gives the Old Fashioned the necessary strength and backbone to stand up to the sweetness of the sugar and or the bitterness of the bitters in the drink.
Overall, the combination of bourbon's flavor profile, strength, and versatility make it a great choice for an Old Fashioned cocktail.
How to Make an Old Fashioned?
I know, I know. I said I wouldn't share a recipe, but here we are.
Here's everything you'll need to make a great tasting old fashioned:
Old Fashioned Ingredients:
2 oz bourbon whiskey
1 sugar cube or 1/2 tsp granulated sugar
2 dashes of Angostura bitters
Tiny Orange piece
Old Fashioned Cocktail Tools:
A Mixing glass or cocktail shaker
Bar spoon or teaspoon
Jigger or shot glass
Short glass
Vegetable peeler or sharp knife
How to create an Old Fashioned:
Place the sugar at the bottom of the glass or shaker.
Add 2 dashes of Angostura bitters.
Muddle the sugar and bitters together until the sugar is dissolved.
Add 2 oz of bourbon to the shaker.
Fill the mixing glass or shaker with ice and stir for 20-30 seconds until the drink is cold and chilled.
Using a vegetable peeler or sharp knife, peel a thin strip of orange peel.
Gently twist the peel above the glass and rim the edges.
You can drop the orange peel into the drink.
2023 Editor's Pick: 13 Best Whiskey for Your old Fashioned
I know that finding the right whiskey for your Old Fashioned can be a real pain in the glutes.
That's why we've done the heavy lifting for you and compiled a list of the 13 best whiskeys for your go-to cocktail.
We've scoured the gym (read: liquor store) for the best of the best, focusing on quality, taste, and uniqueness.
Prefer your Old Fashioned smooth and sweet or spicy with a little kick, we've got you covered.
So, let's raise a glass to these top-notch whiskeys and get ready to make some gains in your cocktail game.
1 – Wild Turkey 101 Kentucky Straight Bourbon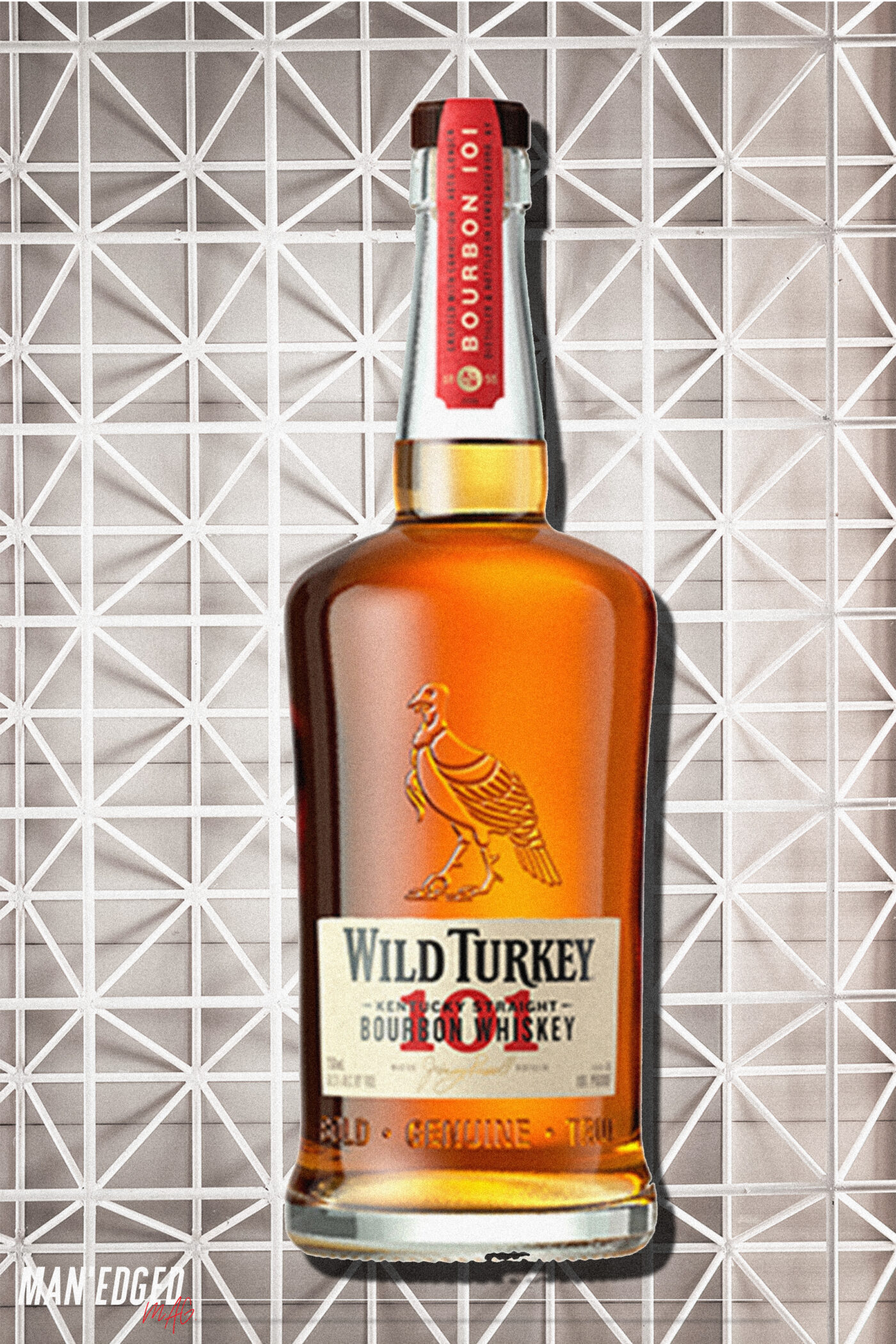 Bro, this bourbon is the epitome of toughness and smoothness combined. It's got a high proof of 101, so you know it's packing some serious heat. The spicy and oaky notes will light a fire under your taste buds, igniting your passion for all things whiskey. And the long, satisfying finish is like a trophy for all the hard work you've put in at the gym. You can feel it warming your chest, fueling your inner fire to take on whatever comes your way. This is a whiskey for the true bros out there, who aren't afraid to push their limits and reach for the top.
2- Bulleit Rye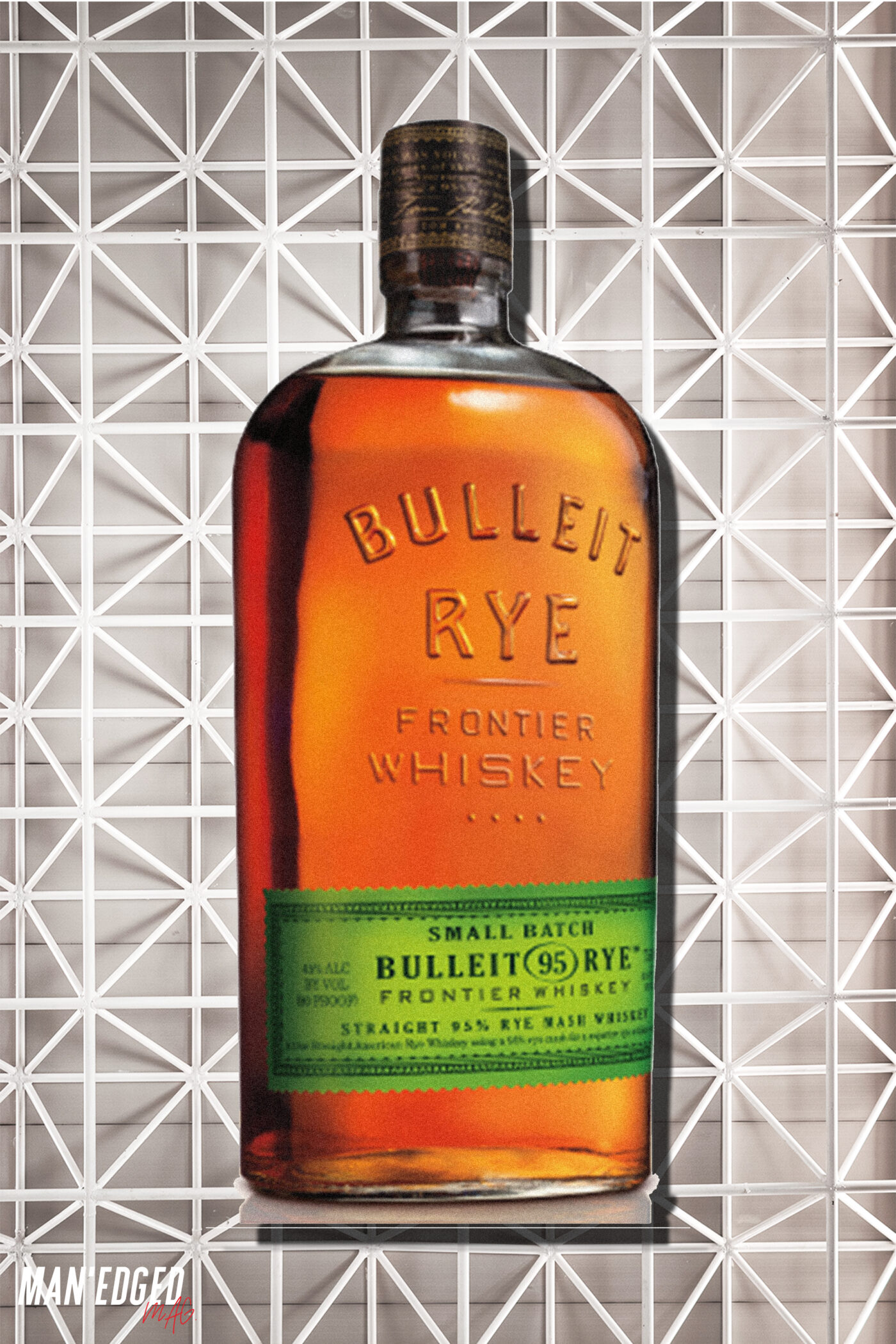 Bulleit ryeis a true champion. This is truly the only rye I'd invite over to my home. If you love rye, you'll love this. Especially for those who love a high-rye content whiskey. It offers a spicy and sweet taste profile that will hit you hard and leave you wanting more. Kind of just like when you finish a tough set at the gym. The caramel and vanilla notes blend seamlessly to create a smooth finish that will satisfy your whiskey cravings.
3 – LongBranch Bourbon Whiskey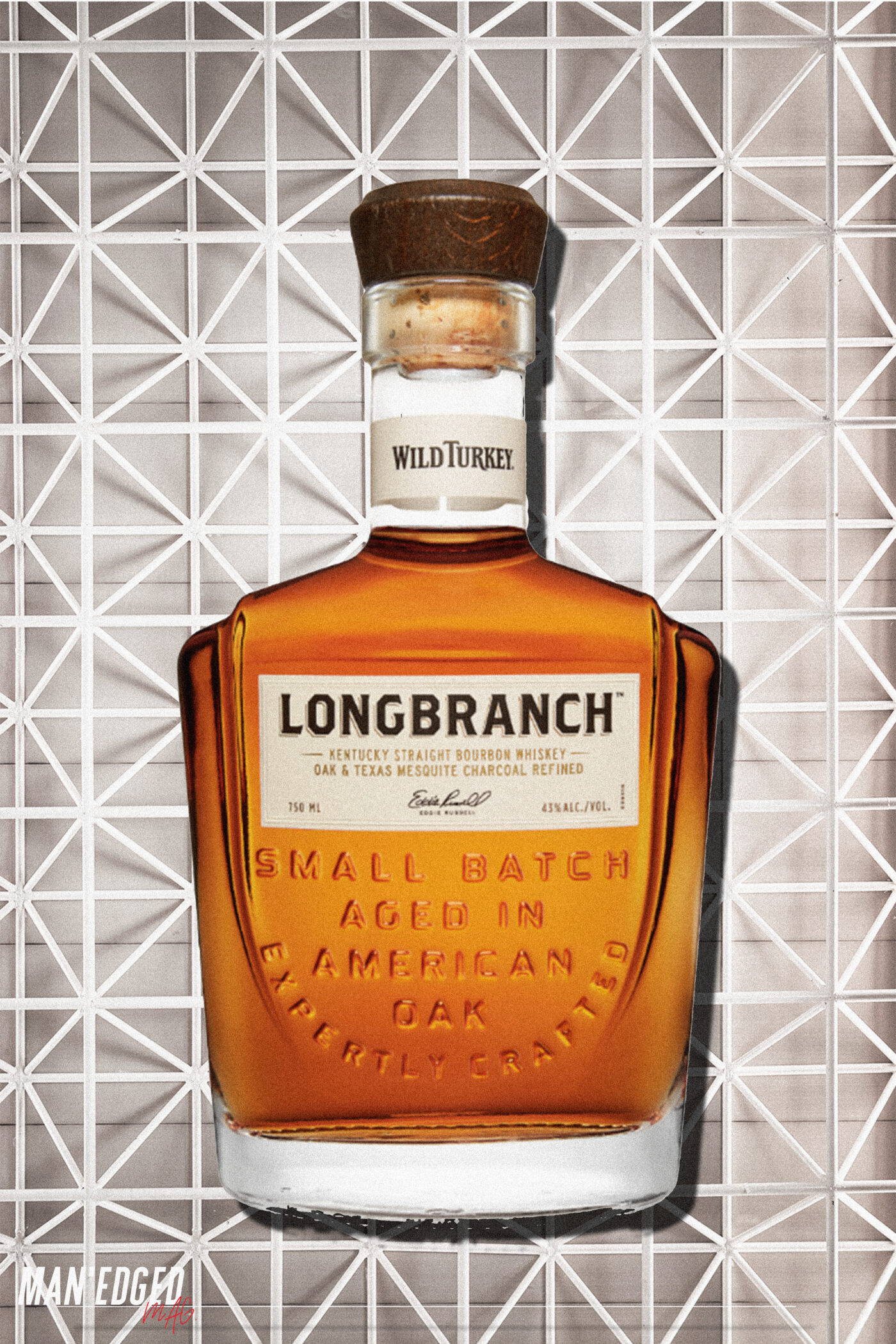 When it comes to unique whiskeys, Long Branch Bourbon Whiskey is a top choice. This collaboration between Matthew McConaughey and Wild Turkey Master Distiller Eddie Russell is pure magic. The mesquite charcoal filtering gives it a subtle smokiness that blends perfectly with its sweet vanilla and caramel notes. The result is a smooth and distinctive flavor that's perfect for anyone who wants to try something different. Trust us, bros, you won't regret giving this one a try.
4 – Skrewball Whiskey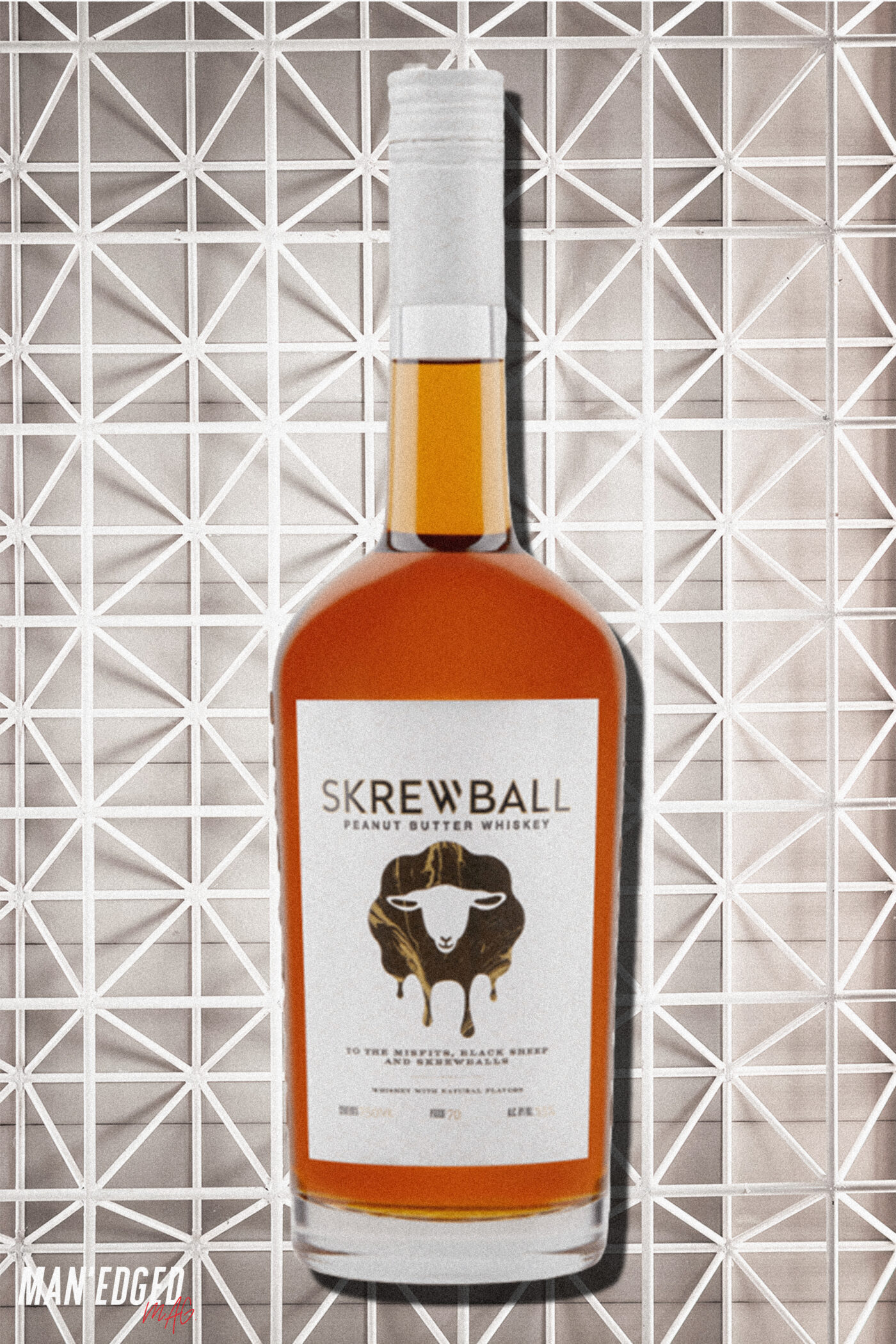 Listen up, bros. Ready to take your Old Fashioned game to the next level? Try Skrewball Whiskey. This whiskey's rich and creamy taste is infused with real peanut butter, making your taste buds swole af. The unique combination of nutty and sweet flavors will legit make you super happy. In short – It's a game-changer for anyone who wants to mix up their cocktail routine and show off their bold, daring side.
5 –  Filibuster Distillery Single Estate Bourbon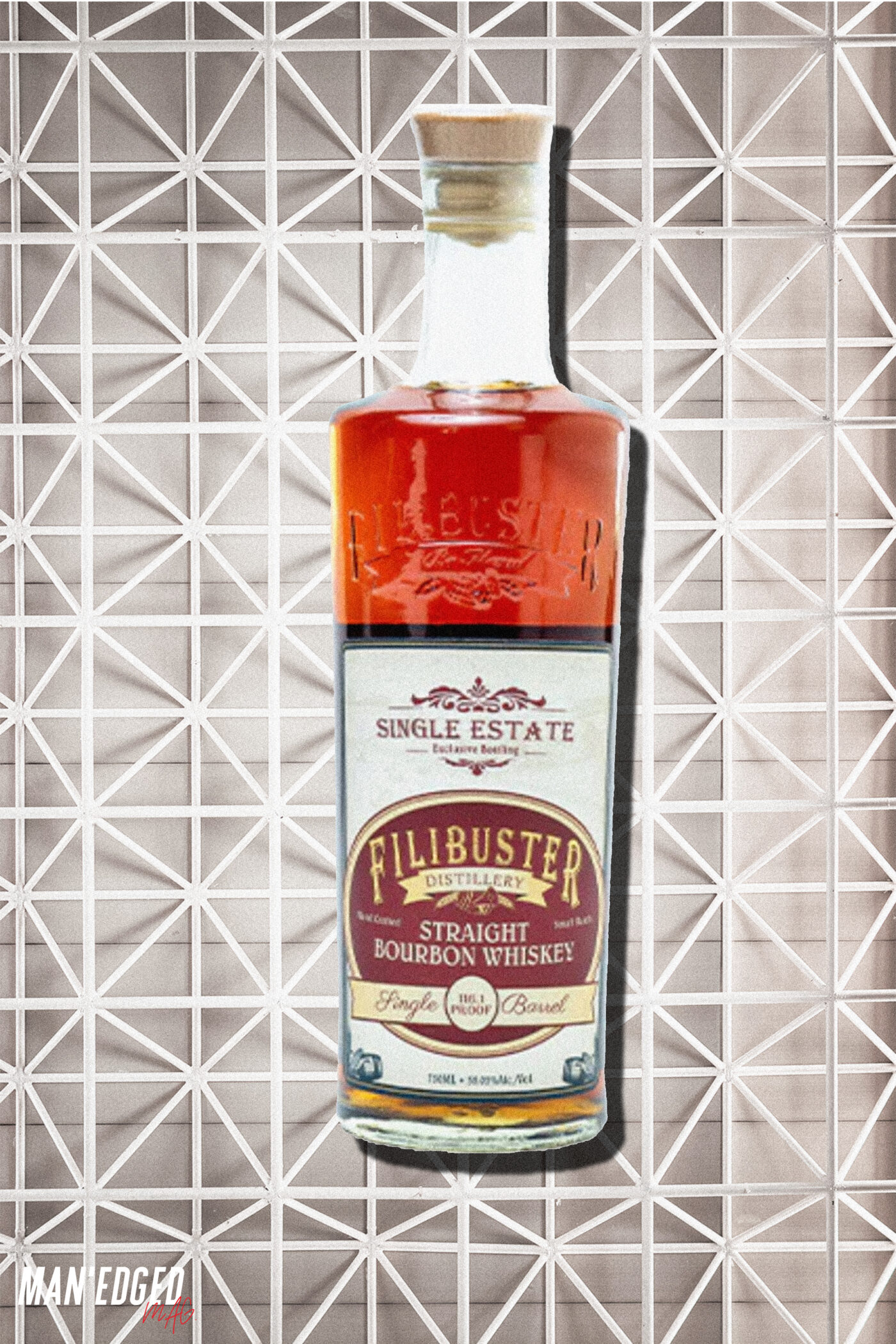 Listen up! As a hardcore whiskey lover, Filibuster Single Barrel Single Estate is straight-up one of my top choices. Its flavor of this whiskey is sick, bro.
You'll get that smooth butterscotch, with a hint of vanilla and oak that's totally unforgettable. The complexity of this whiskey is insane, bro.
Every sip is a wild ride, with different flavors popping off and taking your taste buds on a journey. You can drink it neat or mix it up in a classic cocktail like an Old Fashioned, and it's always bomb!
6 – Woodford Reserve Wheat Whiskey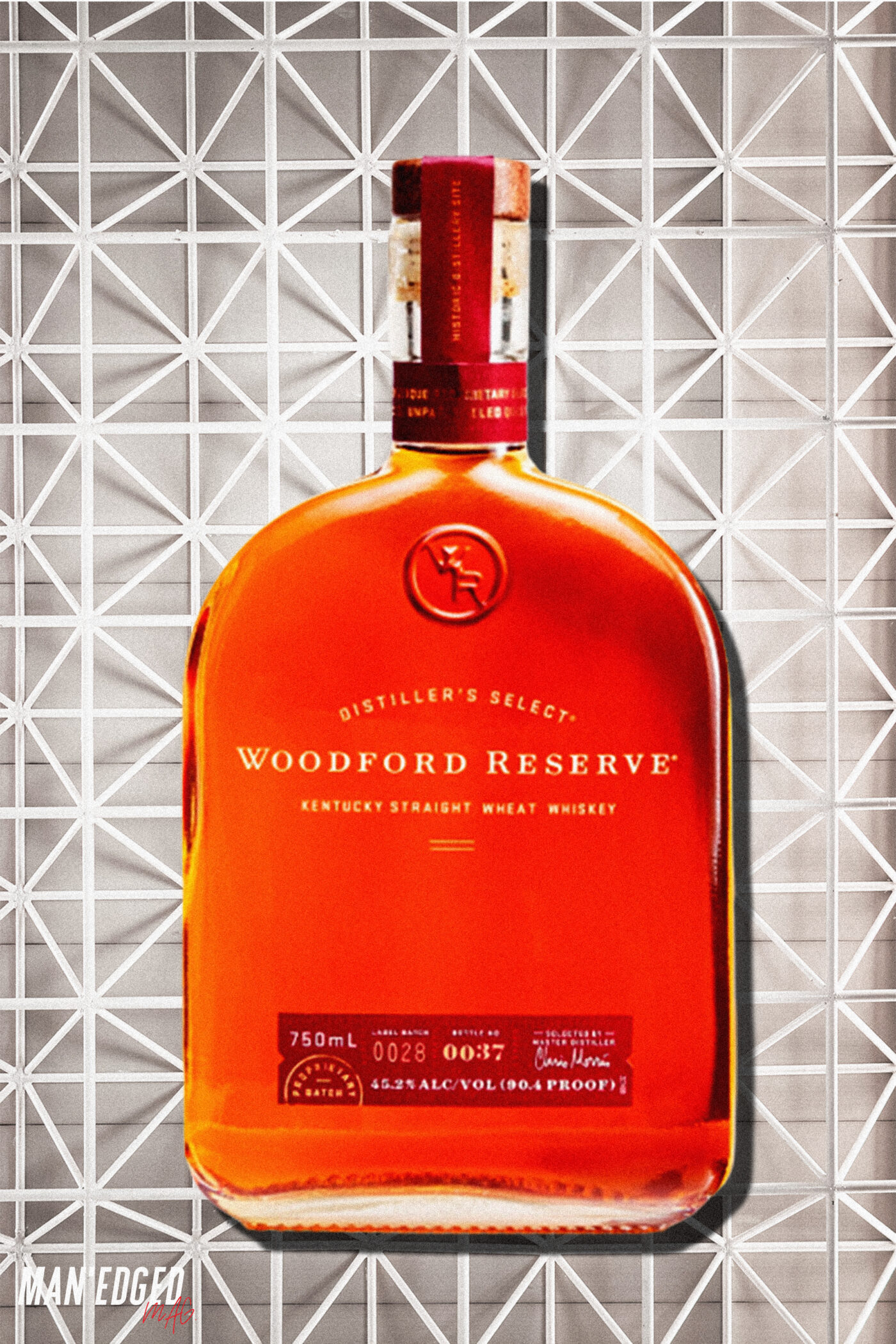 Bro, check it out. This whiskey is totally next level. It's made using more wheat than your average bourbon. This gives it a unique smoothness that'll have you feeling like you're gliding through your sets at the gym. Its caramel and oak notes are perfectly balanced. Try this and you'll craft a cocktail you're proud of.
7 – Four Roses Single Barrel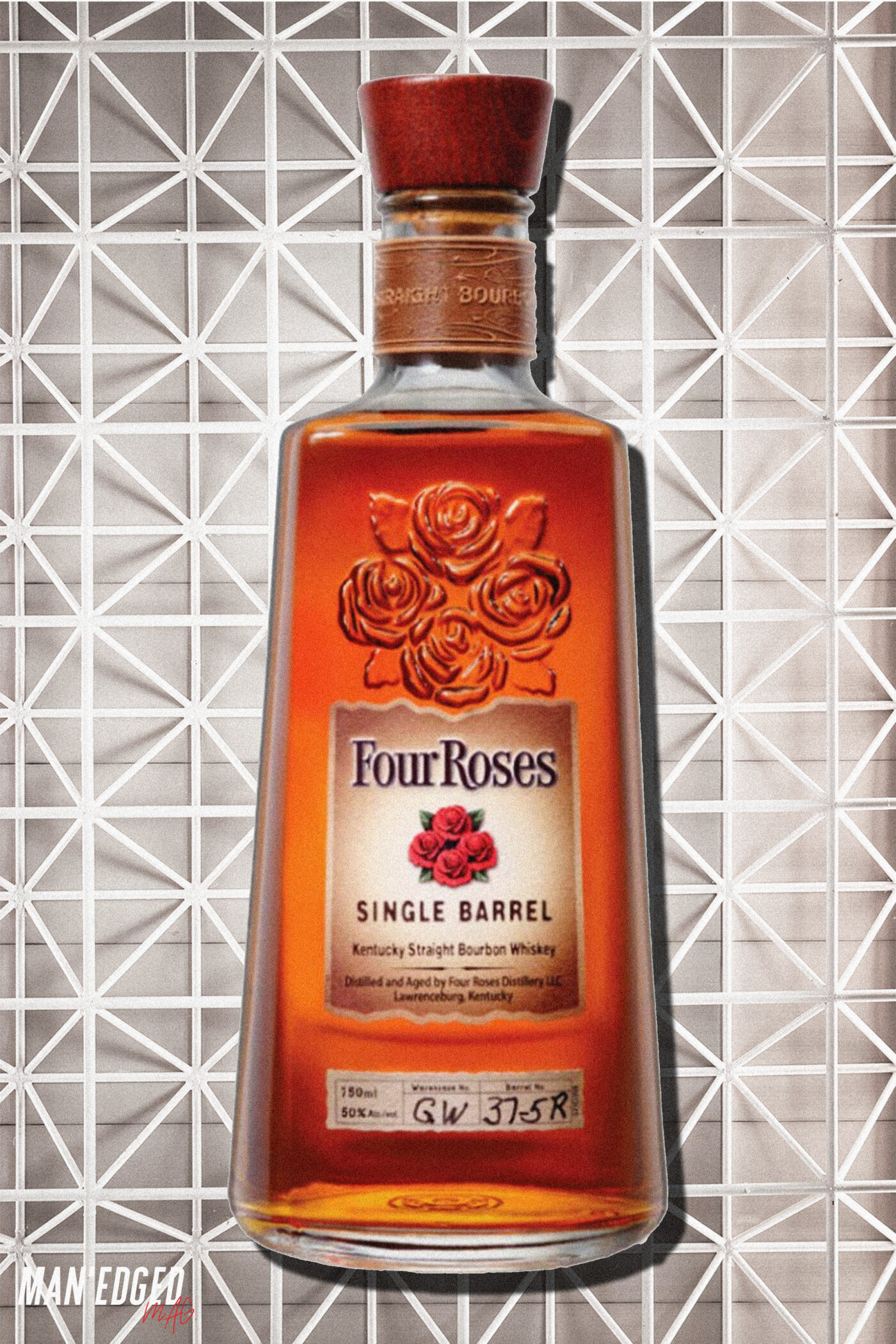 This bourbon is pretty damn cool. It's made using a unique blend of 10 different bourbons. Yes, we said 10. Each with its own distinct flavor profile. You'll enjoy notes of cherry, vanilla, and oak making it a smooth and delicious whiskey that's perfect for sipping or mixing in an Old Fashioned.

8 – Buffalo Trace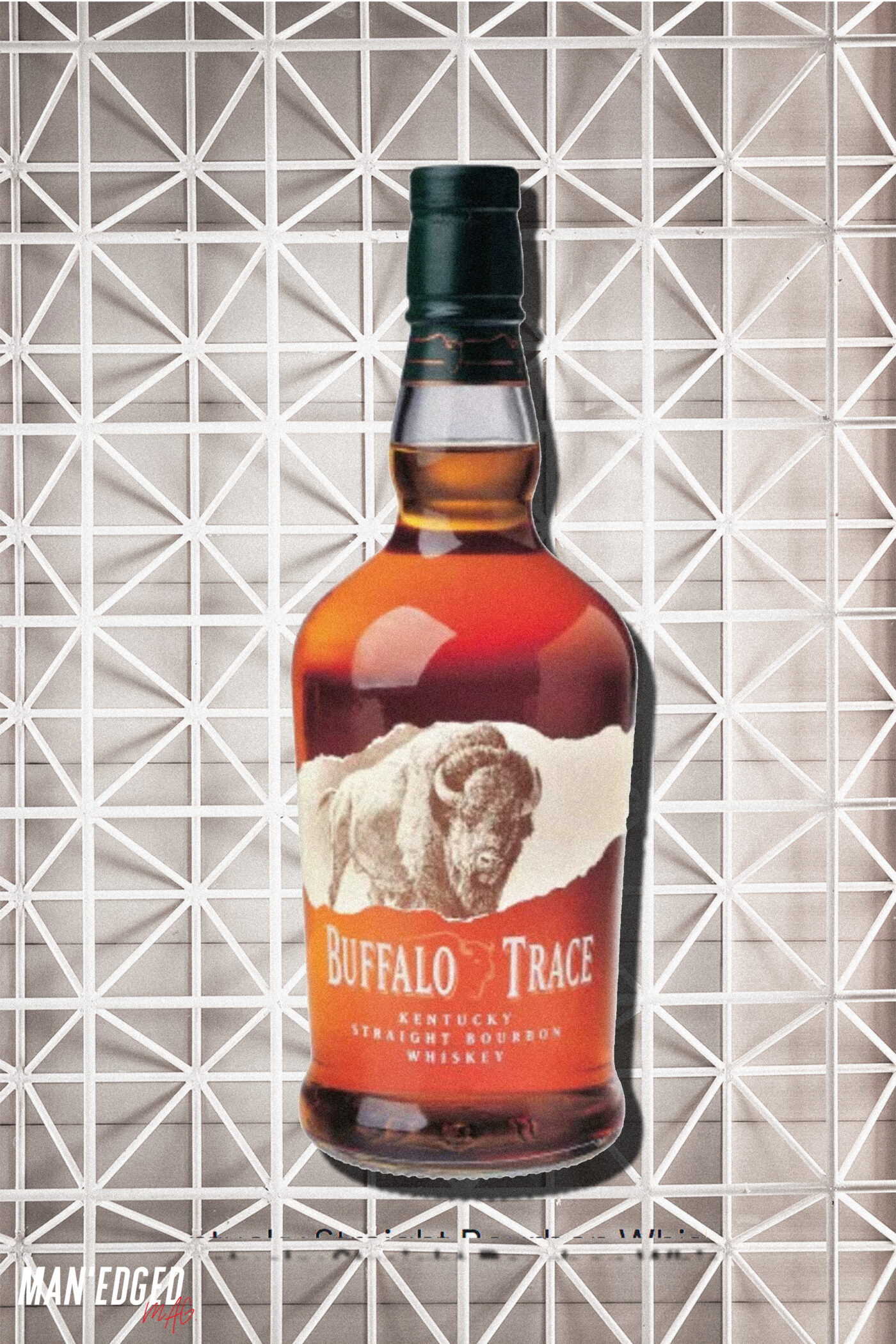 9 – MAKER'S MARK BOURBON WHISKY BOURBON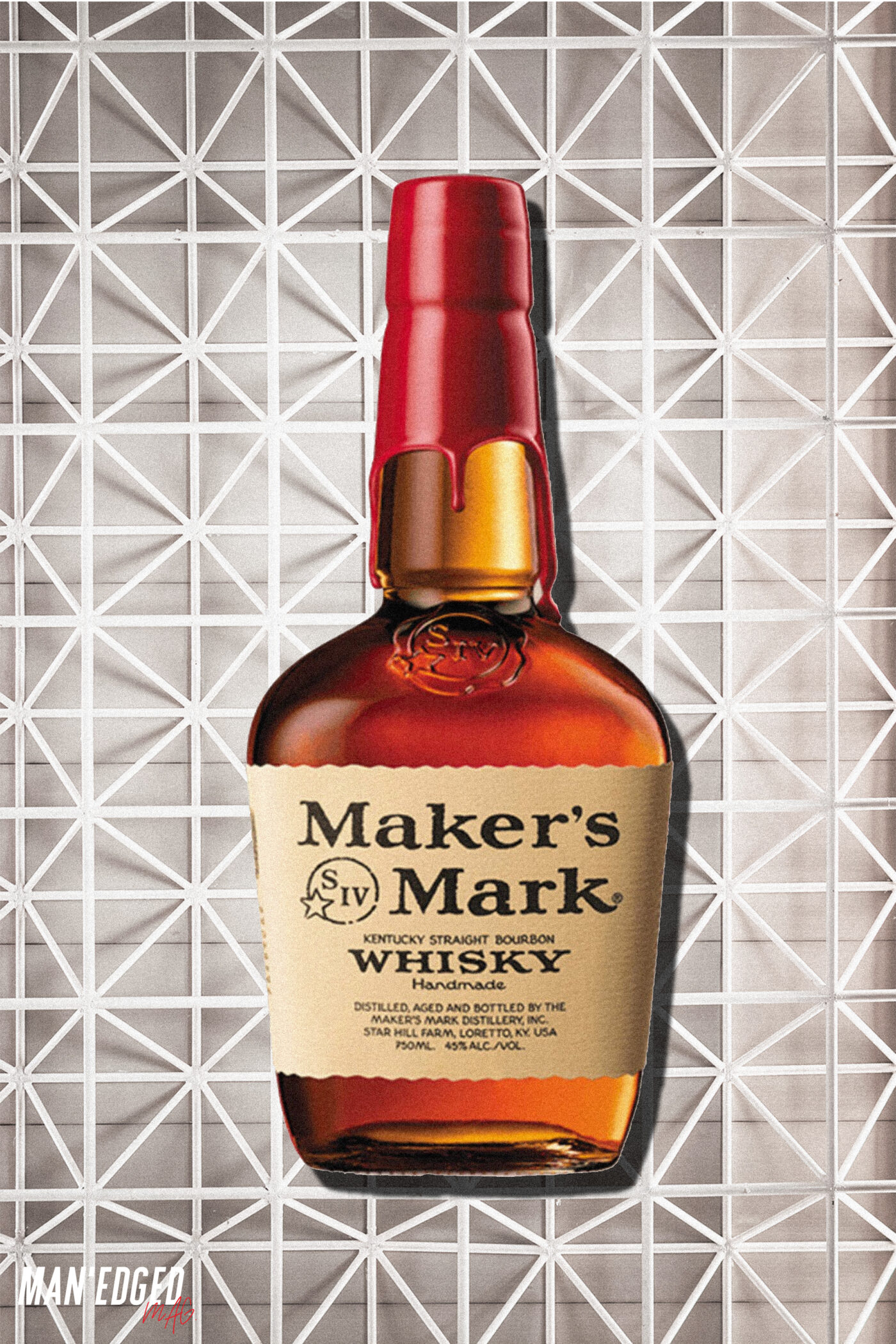 10 – Elijah Craig Small Batch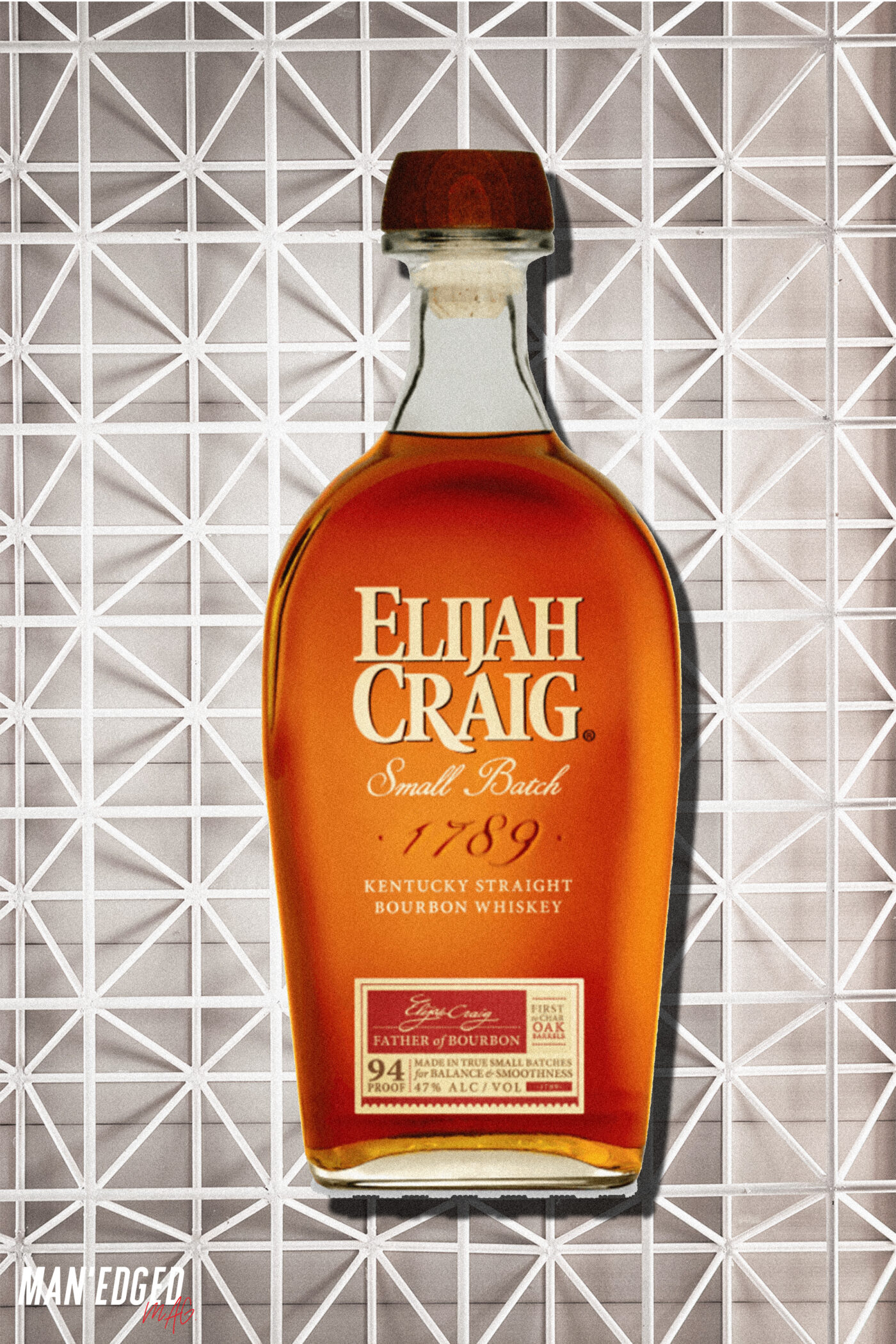 11 – RUSSELL'S RESERVE 10-YEAR-OLD BOURBON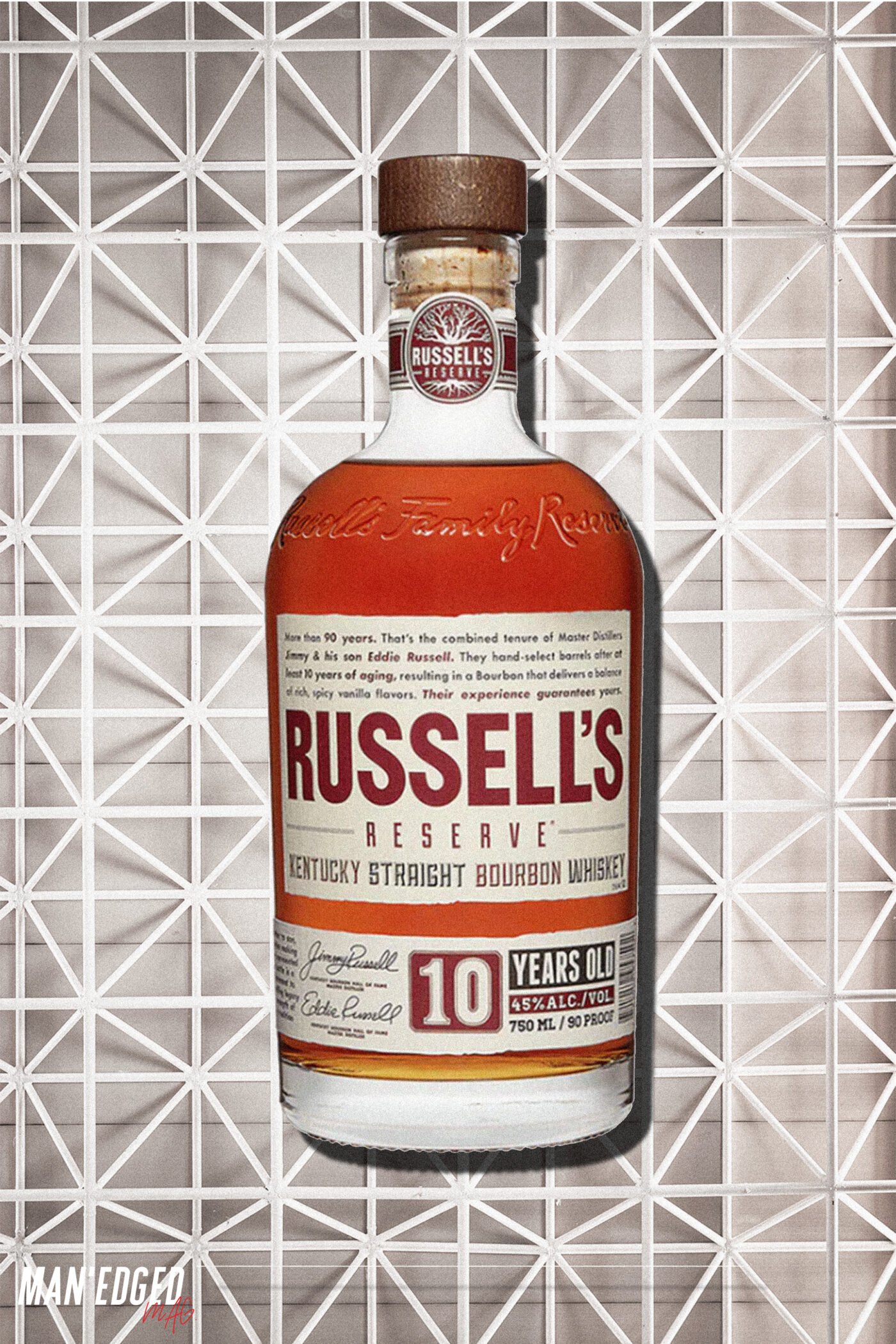 12 – GEORGE DICKEL SMALL BATCH BOURBON WHISKY AGED 8 YEARS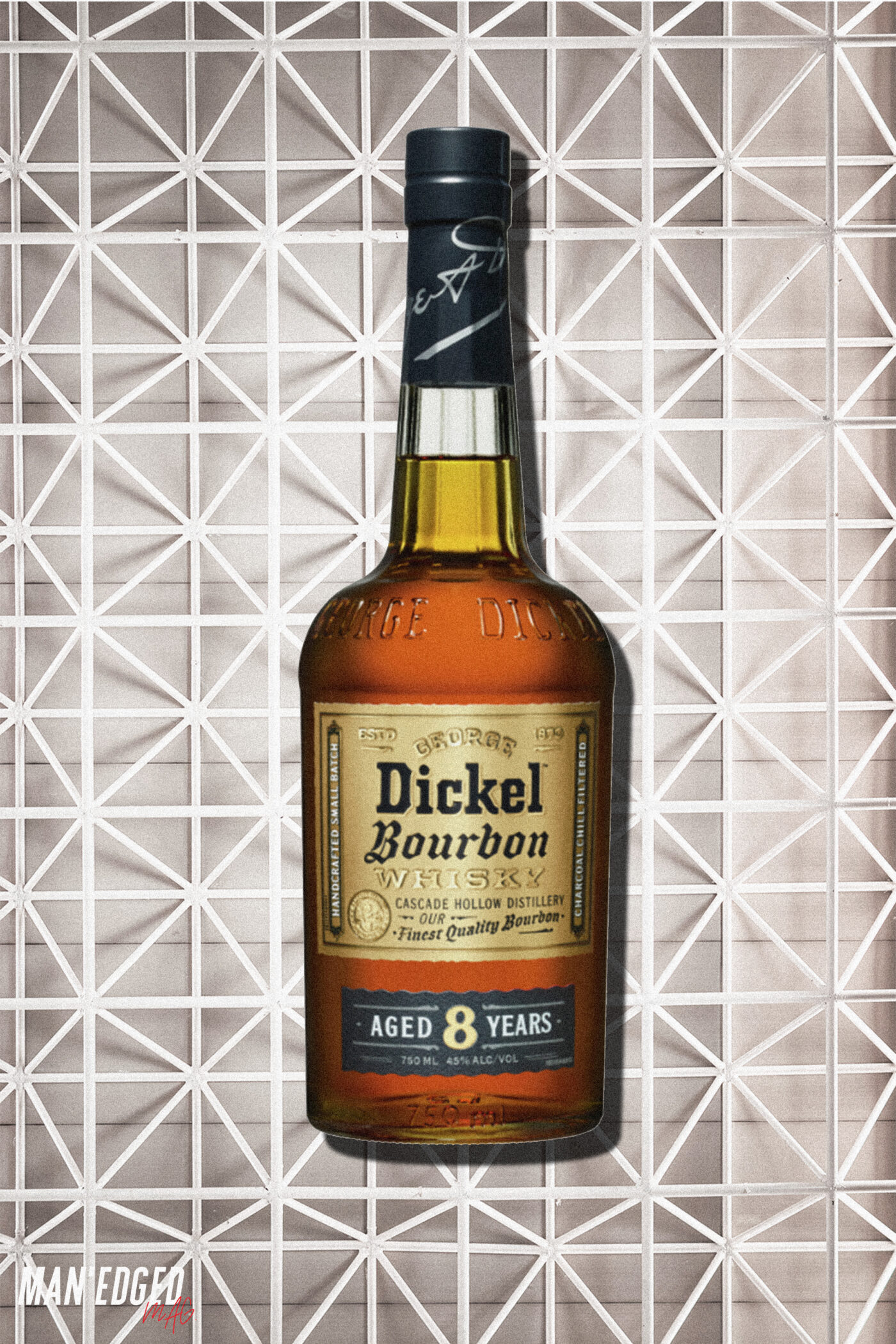 13 – Roe & Co Blended Irish Whiskey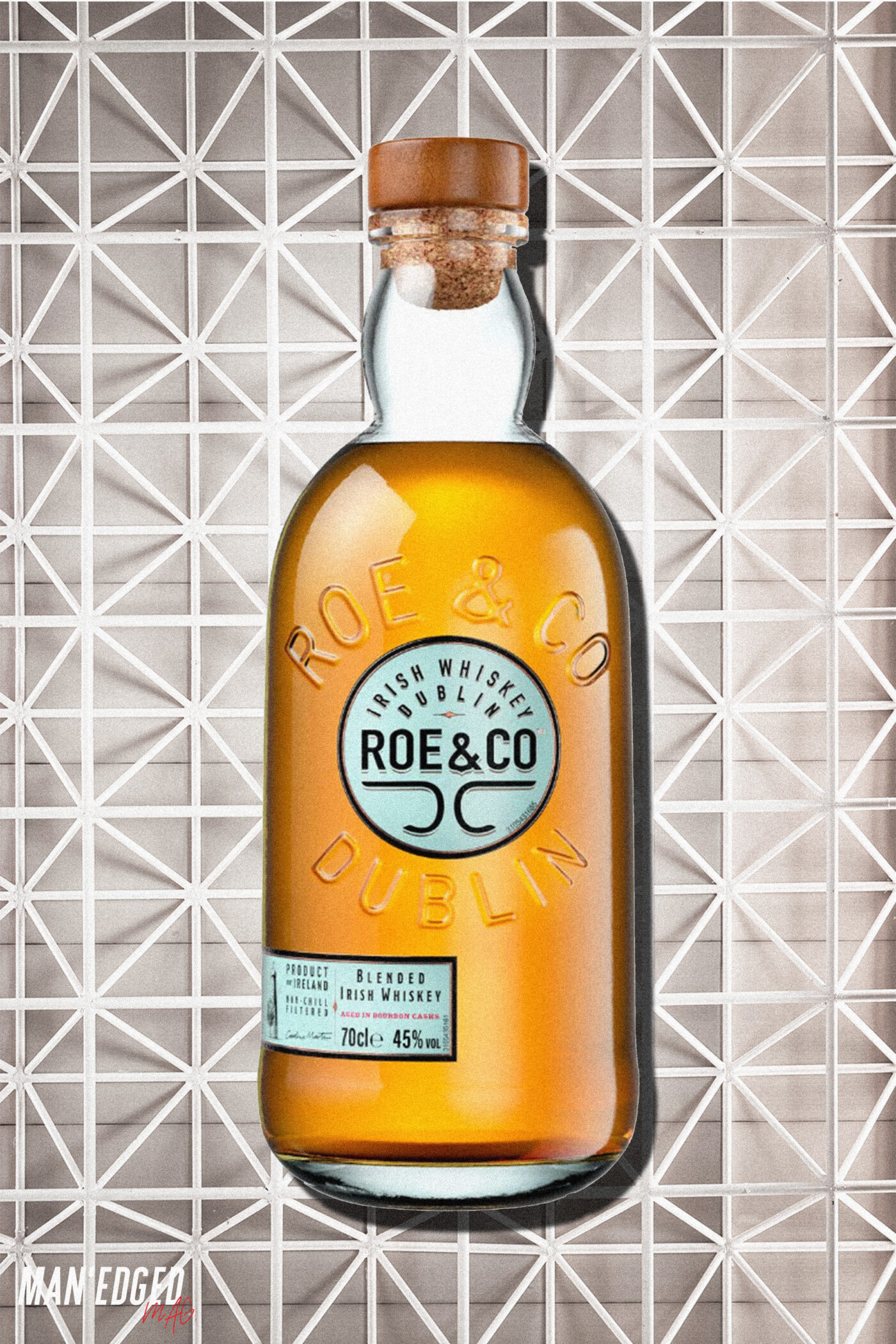 Battle of the Cocktails: Old Fashioned vs Manhattan – Who Will Come Out On Top?
Before you take off, did you know there's been an epic battle between the classic old-school cocktail and the modern Manhattan?
Yeah, it's a pretty epic battle featuring two heavyweights in the mixology world!
It's a knockdown, drag-out war for the ages, with each drink competing for the title of champion.
On the one side, you've got the Old Fashioned, the OG of cocktails.
It's a classic for good reason.
Typically it's made with whiskey, sugar, bitters, and a twist of citrus. This spirit, it's all about simplicity and letting the flavors of the whiskey shine through.
On the opposite side of the rink, we've got the Manhattan. It's a newer, more refined drink that's all about the art of mixology.
This is usually made with rye whiskey, sweet vermouth, and bitters. It's a tad bit more complex than the Old Fashioned, but it packs a punch and is sure to impress.
So, who will come out on top in this battle of the booze?
Will the Old Fashioned's classic simplicity win the day or will the Manhattan's refined complexity take the prize?
Let's get ready to rumble, bros!
Click here to Read: MANHATTAN VS OLD FASHIONED: THE ULTIMATE COCKTAIL SHOWDOWN!