What is Courvoisier Cognac actually?
How much does it cost? How their latest collaboration with a world-renowned chef made us obsessed with the brand 
They said, "Pass the Courvoisier".
So, we passed it. We sipped it. We discovered that it's one of the most flavor-enhancing cognacs on the market.
Of course, that has a little something to do with the delicious food pairings cooked by Le Cordon Bleu Alumn, Chef Rōze Traore.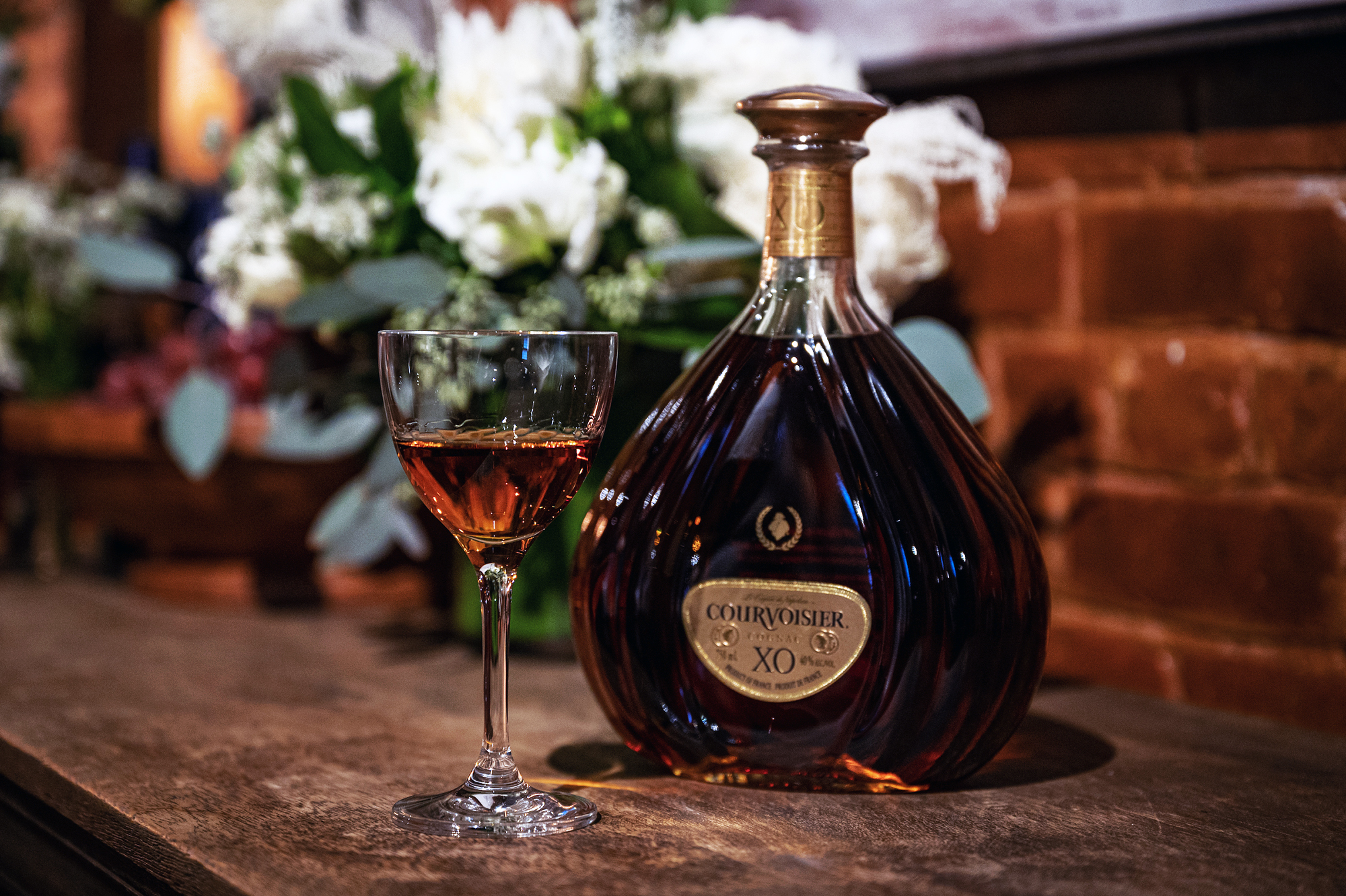 Is it just us or are all things '90s and early 2000's coming back in full force? 
For instance, who recalls the epic song by Busta Rhymes titled, "Pass the Courvoisier"?
It was literally the first thing that popped into my head when I read the email invite. Little did I know what I was about to encounter. 
This was no ordinary invite.
This was an invite into a luxurious and intimate culinary experience with Chef Rōze Traore and Courvoisier.
Here's a glimpse at what we were about to walk into. Yeah, our jaw dropped too.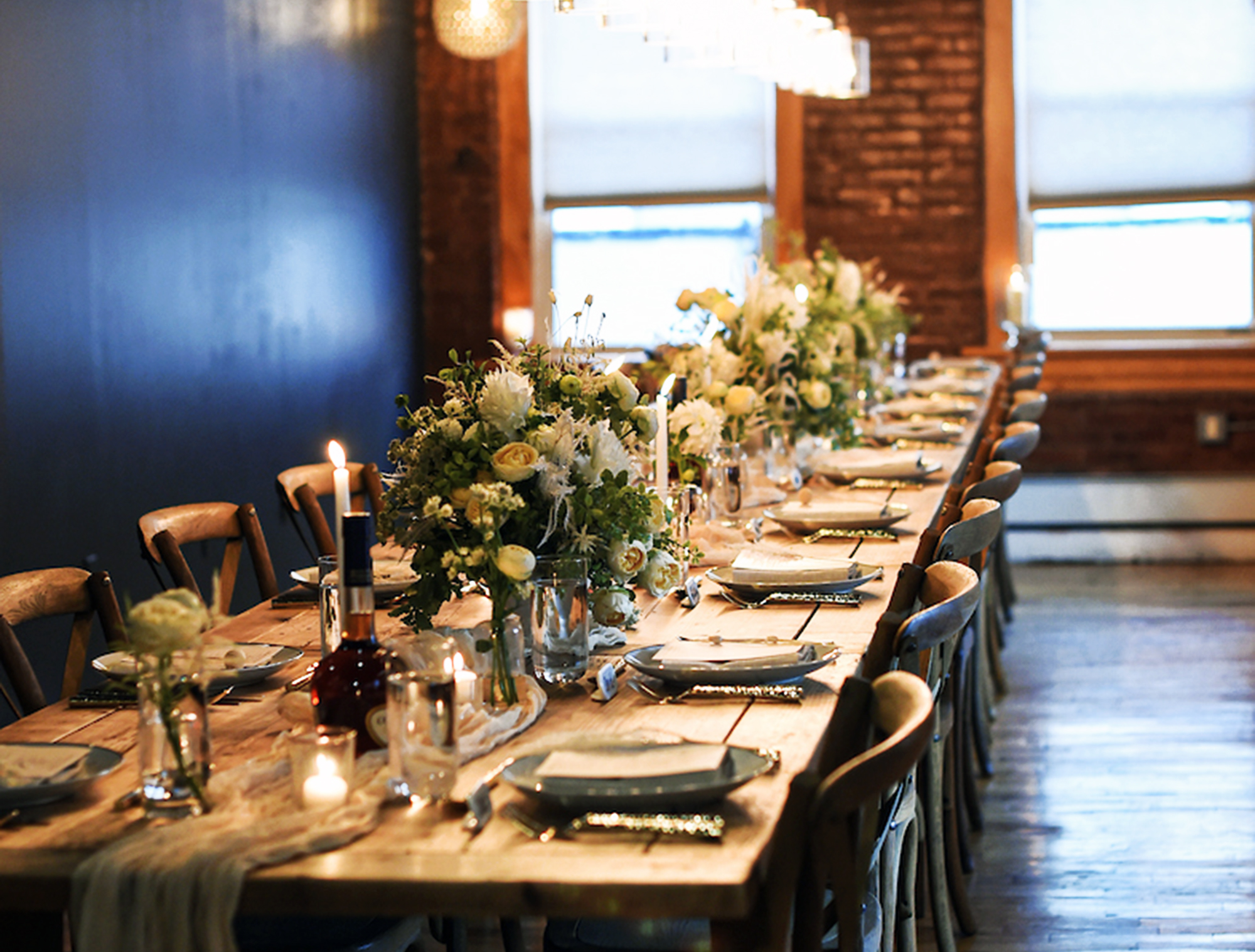 Let's have a real heart-to-heart about the brand
Is it just me or was I totally sleeping on this brand?
I mean, for heaven's sake 90% of the MAN'edged Magazine drinks section is about whiskey so that says something. 
Side note: typically I don't share the details about being invited to press events or things of that nature because it doesn't add value to you, my dear reader. 

This story, however, seems to call for my being transparent about my perception of the brand. So, in honor of keeping it real with my readers I felt it was necessary to share. Anyways, I digress.
Today, we are going to touch on several important things to help you better understand the Courvoisier Cognac brand.
Plus, we're going to take you behind the scenes so you can experience this luxurious dinner we had the opportunity to join.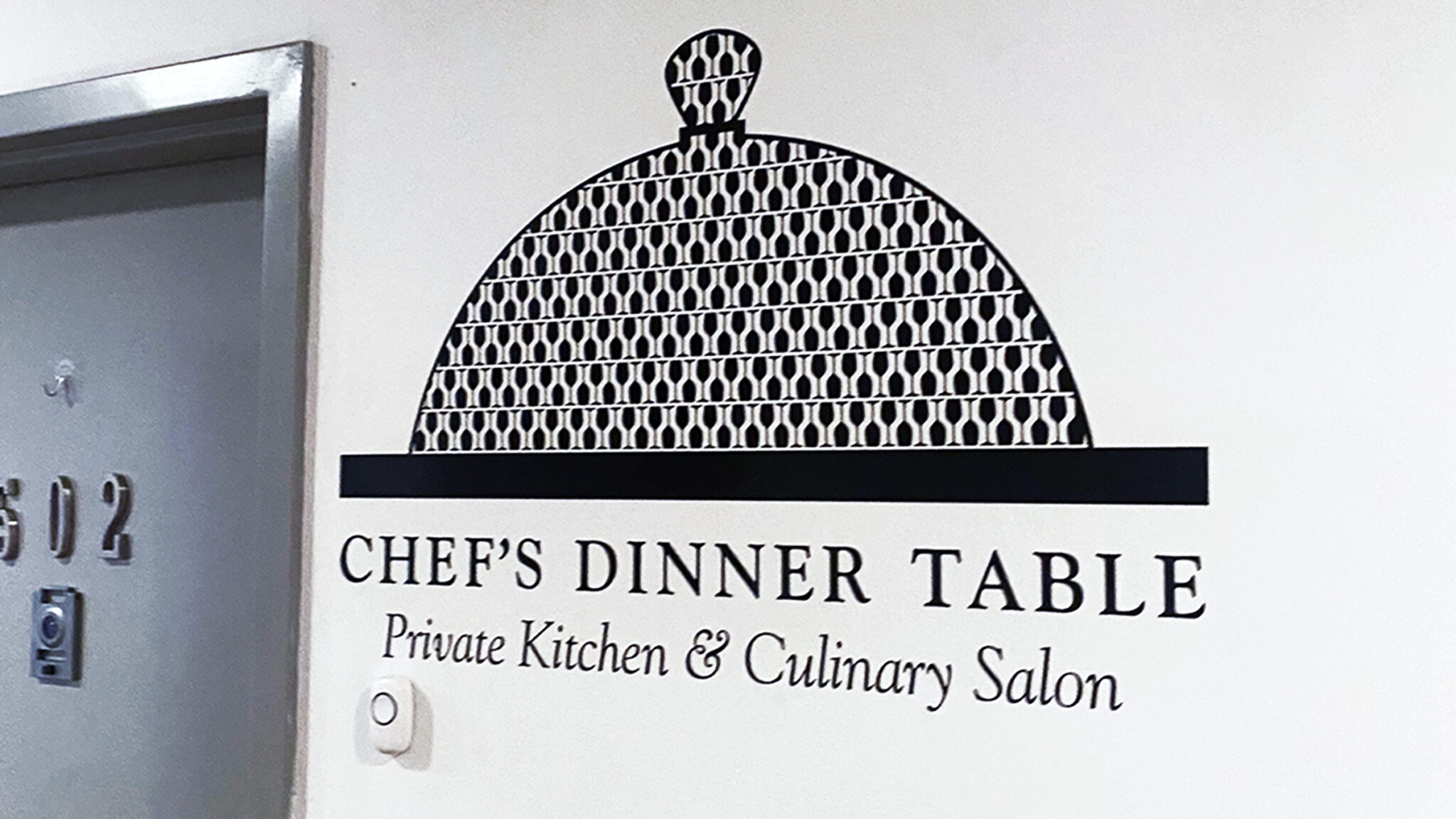 This will include covering:
Why We're Now a Huge Fan of Courvoisier
How to Pronounce the Courvoisier name
Courvoisier Alcohol Percentage
Who's ready to dive in?
Why We're Now a Huge Fan of Courvoisier
First, it's important to note that I had no idea about their various versions of cognacs. Just like bourbon, you have your entry-level variations and then you have your top level.
During this media dinner, we were able to sip on every variation.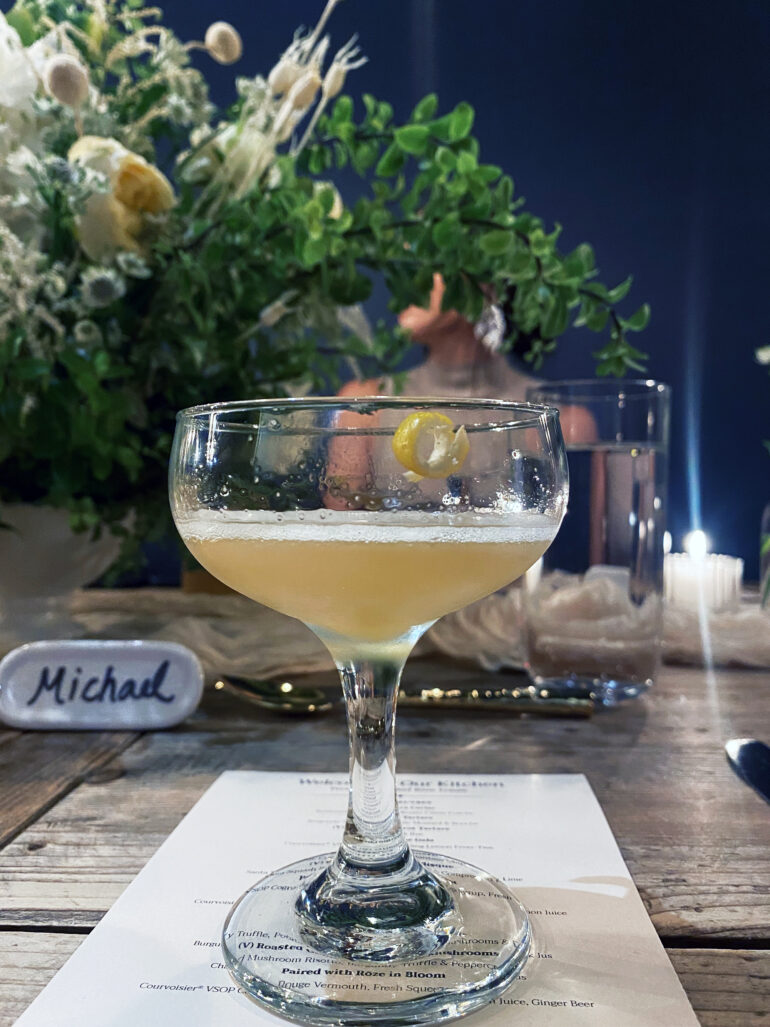 Courvoisier Cognac has several blends, which appeal to a variety of Cognac preferences and lifestyles that include:
#1: VS
#2: VSOP
#3: XO
#4: L'Essence de Courvoisier
Another great tidbit I learned is that we can essentially make all of our favorite whiskey-based drinks with cognac.
So, that delicious whiskey sour is about to get a full-on makeover bro.
Courvoisier Price
Next, let's tackle the cost of each Courvoisier Cognac blend.
1- Courvoisier VS Cognac Price
First on the list is the Courvoisier VS Cognac.
It's a youthful and lively blend of Cognac. It has a fruity, delicate taste and a bouquet filled with ripe fruit and spring flowers. The aroma is rich, fresh, and oaky, balanced with the vigor of a young Cognac.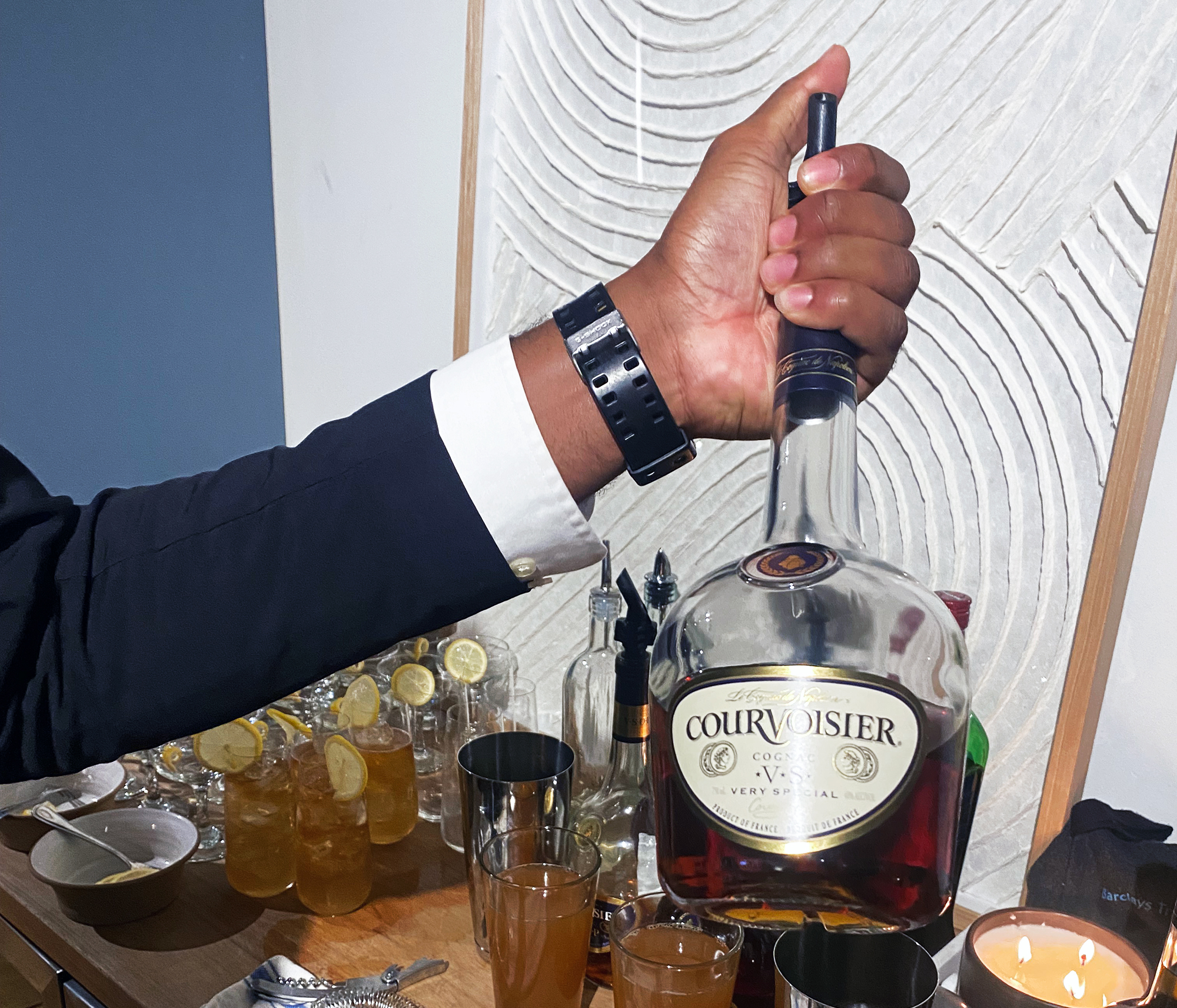 This blend is extraordinarily versatile and delicious with simple mixers such as ginger ale, lemonade or fruit juices and is perfect for creating cocktails and punches.
The Courvoisier VS Cognac typically runs at about $24.99
2- Courvoisier VSOP Cognac Price
Second on the list is the Courvoisier VSOP Cognac.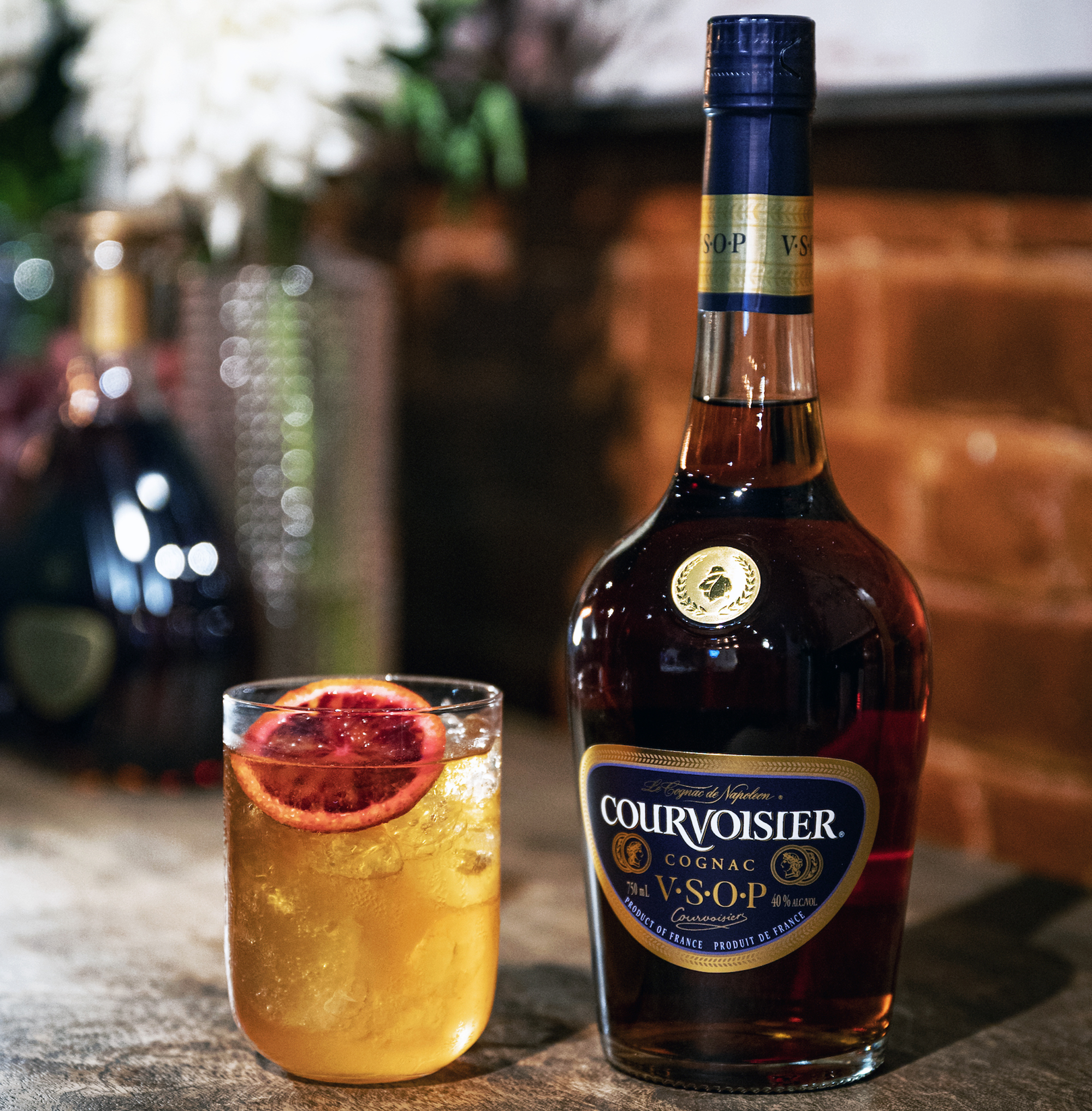 Courvoisier VSOP is a blend of several crus with a perfect balance between Fins Bois, Grande and Petite Champagnes, at the peak of its aromatic potential. The result is a balanced Cognac with notes of peach and toasted almond with a gentle hint of vanilla and jasmine.
We suggest trying it neat or in a classic cocktail.
A bottle of Courvoisier VSOP Cognac will typically cost you around $37.99
3- Courvoisier XO Cognac Price
Third on the list is the Courvoisier XO Cognac and boy it's a treat.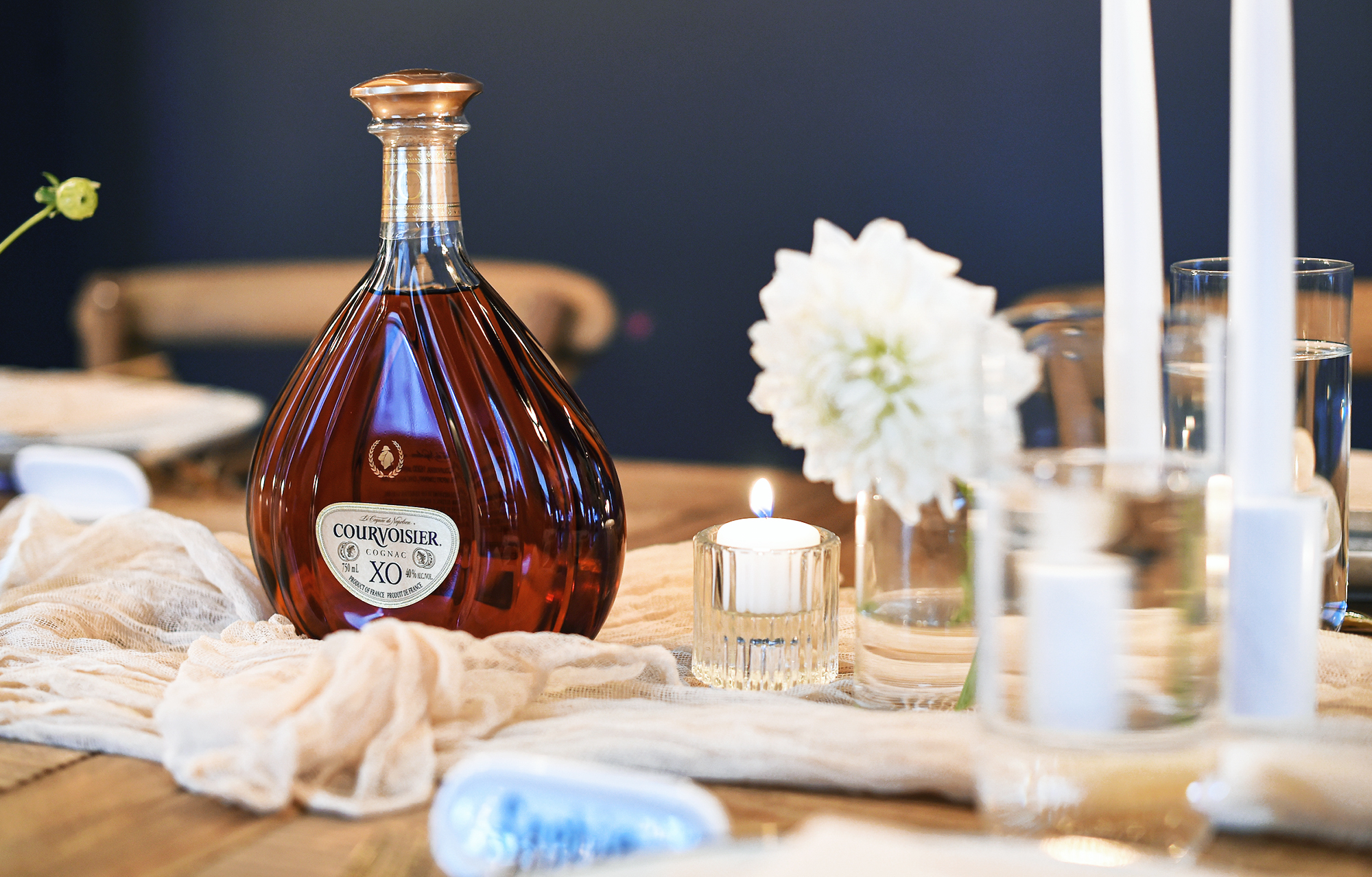 This blend is consistently recognized as one of the finest XOs in the world. Courvoisier XO Cognac is a very old blend of fine and well-matured Cognac with hints of candied orange, crème brûlée and iris flower.
This is one that you simply need to experience neat.
A bottle of Courvoisier XO Cognac will run you about $150.
4- L'Essence de Courvoisier Price
Last on the list is L'Essence de Courvoisier.
This is the top of the line out of all the blends.
L'Essence consists of a rich array of complex, enticing and well-matured flavors that ignite the senses with centuries of originality and offer licorice, dried plum and apricot tasting notes that linger on the palate so it's best served neat.
A bottle of L'Essence de Courvoisier will run at about $3,500.
What is cognac?
In short, it's a delicious and rich liquor that actually is a type of brandy made in its namesake commune in western France.
If you want to take a deep history dive, we highly recommend checking the Manual's History lesson about cognac that you can check out here.
Courvoisier came about in 1828, hence the "since 1828" tagline.
According to the Courvoisier website, Felix Courvoisier and Jules Gallois, the sons of the founders, decided to take a bold change of direction for their business. 
They wanted more control over the quality of the brandy they had built their reputation on, so moved their headquarters from Paris to the sleepy town of Jarnac, in the heart of the Cognac region. 
The rest has been history. You can check out the brand's entire history by clicking here.
How to properly pronounce Courvoisier
One question we know people commonly search for is how to properly pronounce the word "Courvoisier". 
Let's sound it out it: "kuh-vuh-see-ay". Easy, right?
What's the Courvoisier ABV%?
On average, the Courvoisier Cognacs are going to offer you about a 40% ABV according to Alcoholshopper.com
More About the Immersive Culinary Experience Featuring Renowned Chef Rōze Traore and Courvoisier's Acclaimed Portfolio of Fine Cognac
This event serves as a kickoff event for Courvoisier's new "Welcome to Our Kitchen" series, unveiling Chef Rōze as the brand's culinary ambassador.
For those that do no know, Chef Rōze is an alumnus of Le Cordon Bleu and has worked with some of the most prestigious kitchens in the world including the Nomad and Eleven Madison Park.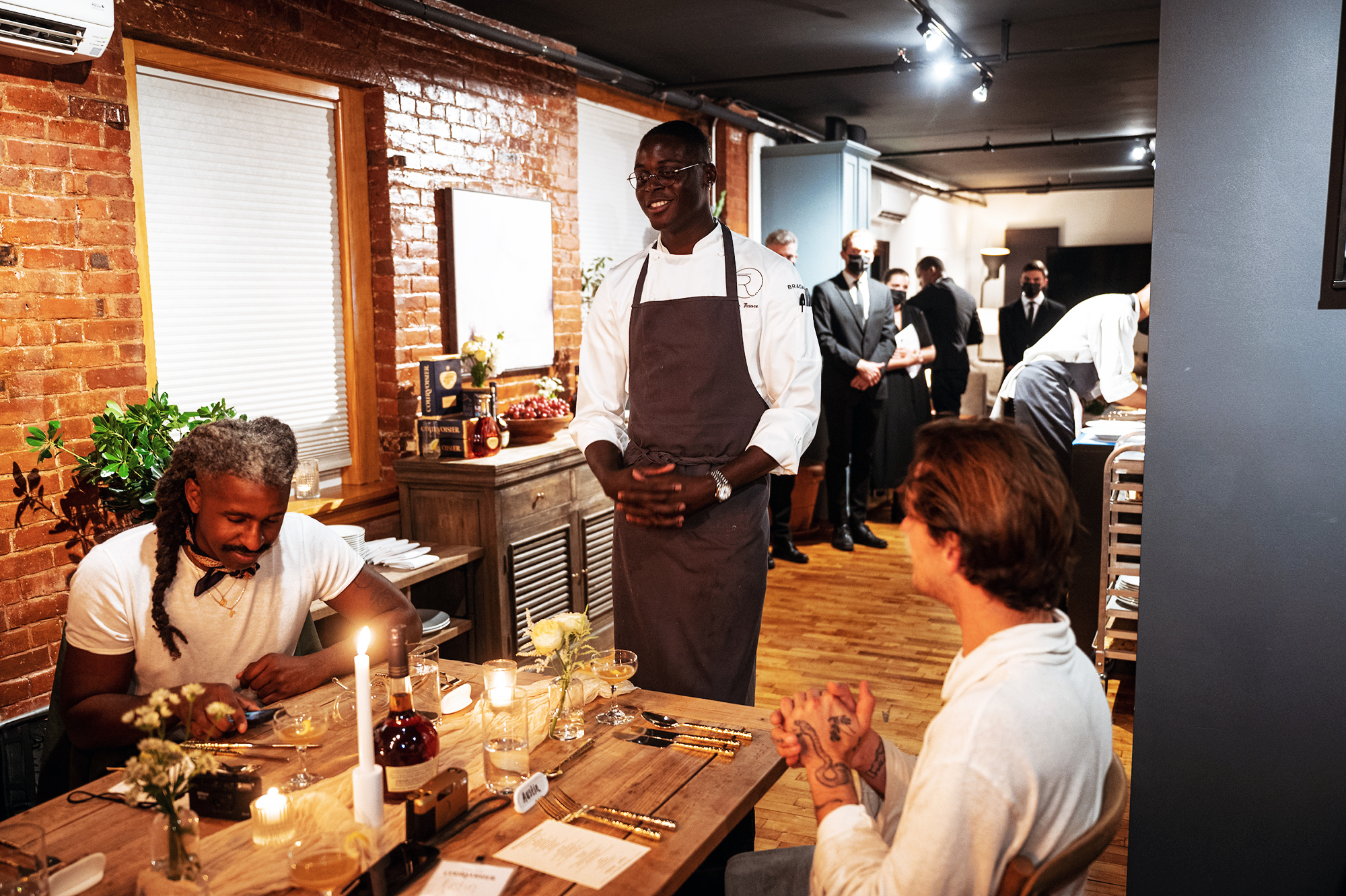 Throughout the entire evening, we were treated to delightful food and cognac pairings which simultaneously blew my mind bite after bite.
For those of us who want to re-create the cocktails we experienced, here's a little cheat sheet.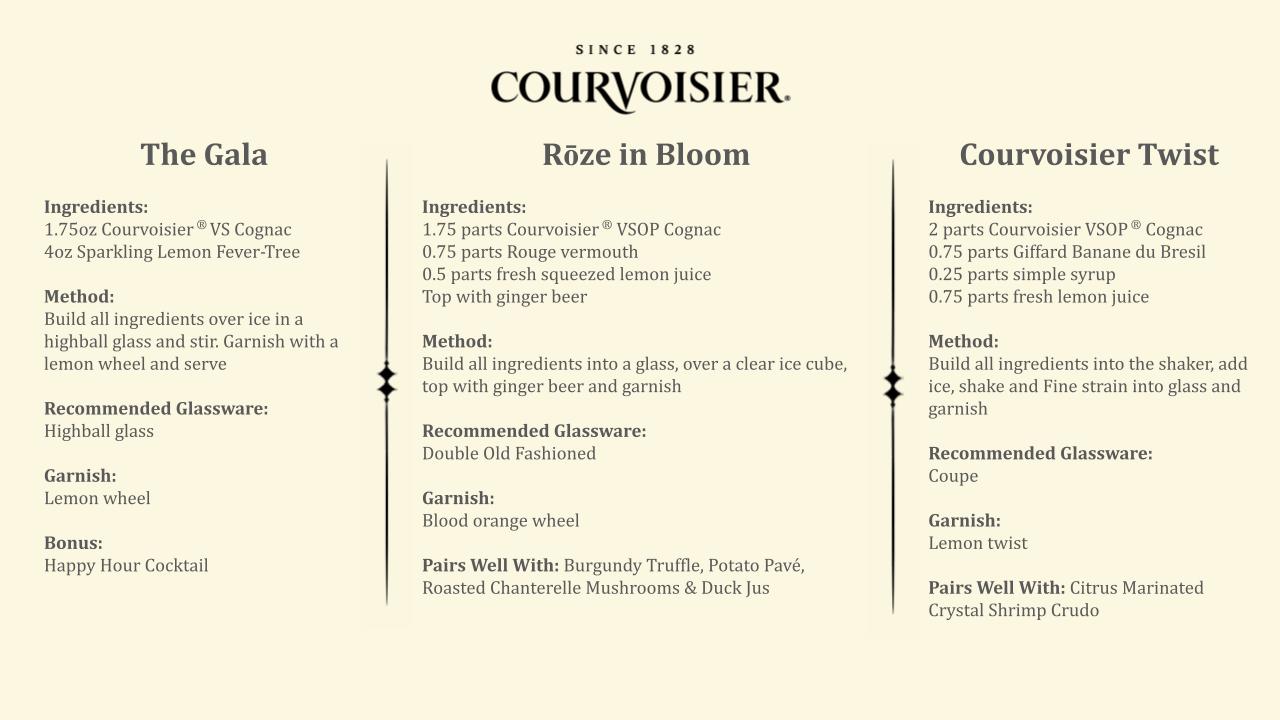 As most of our readers can probably tell, we don't really focus on cuisine so much.
In part, because my knowledge is limited, so being treated to such a high caliber high-end chef, was truly an honor.
Here's the menu to show you what we were able to enjoy.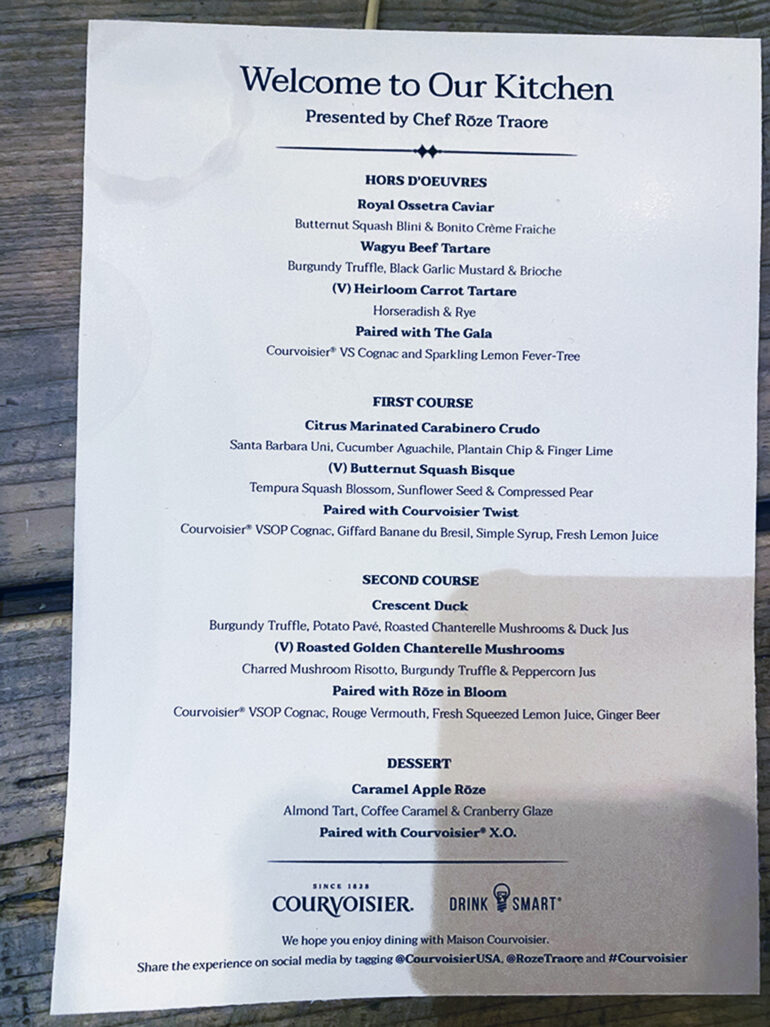 That being said, there is one thing that I do know by heart. That is something called dessert. The dessert was paired with Courvoisier XO Cognac which just magnified the taste by 1000.
Here's what the chef cooked up.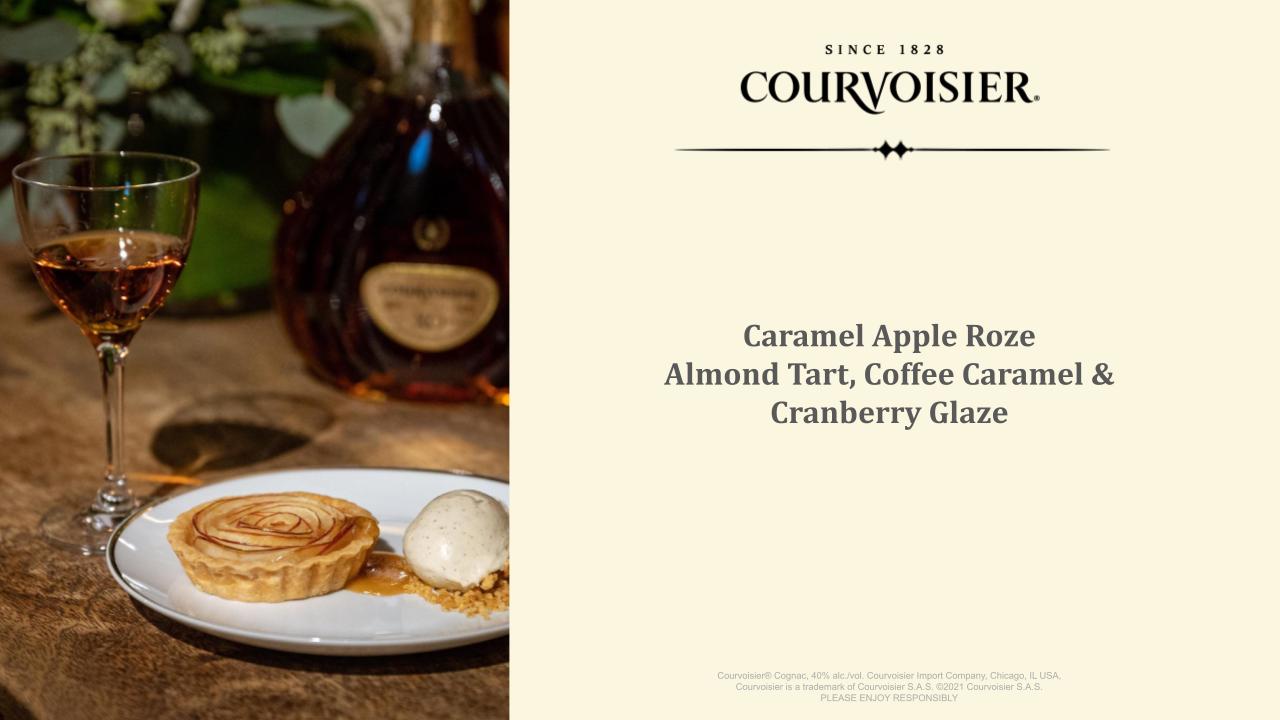 For those of us dessert heads that want to attempt to create this spectacular dish and sip on Xo, I've included the entire recipe here.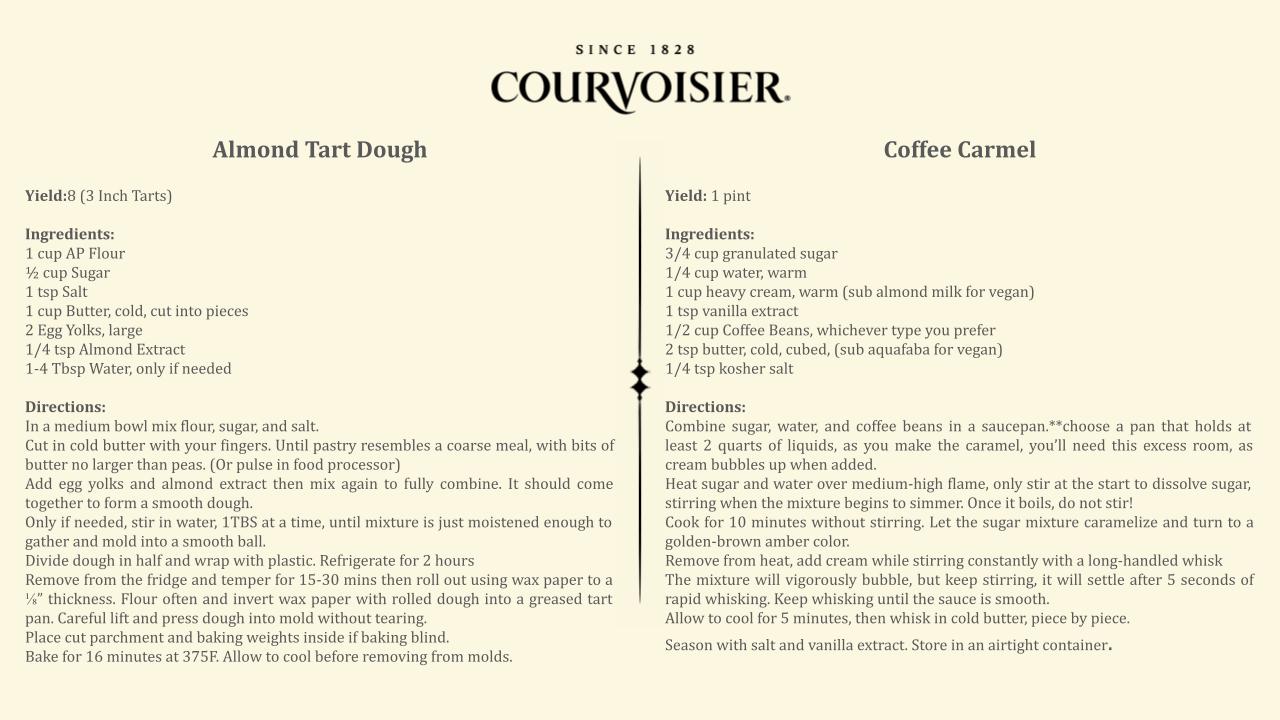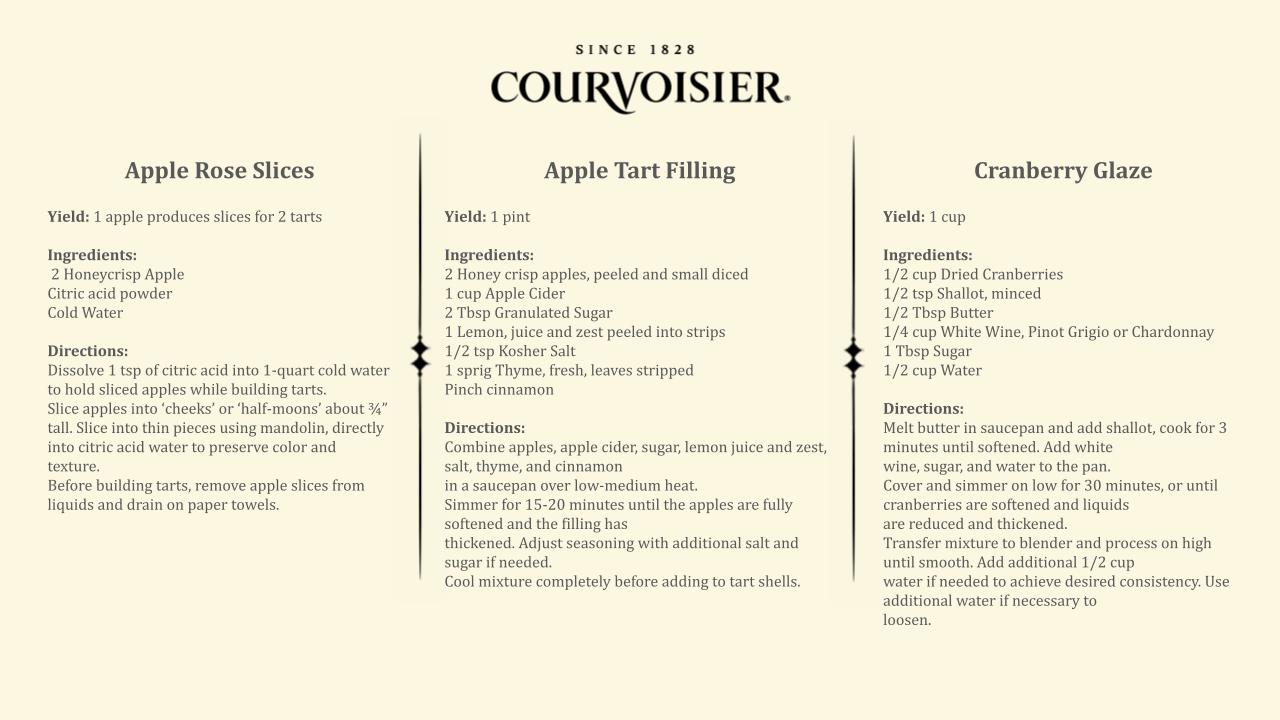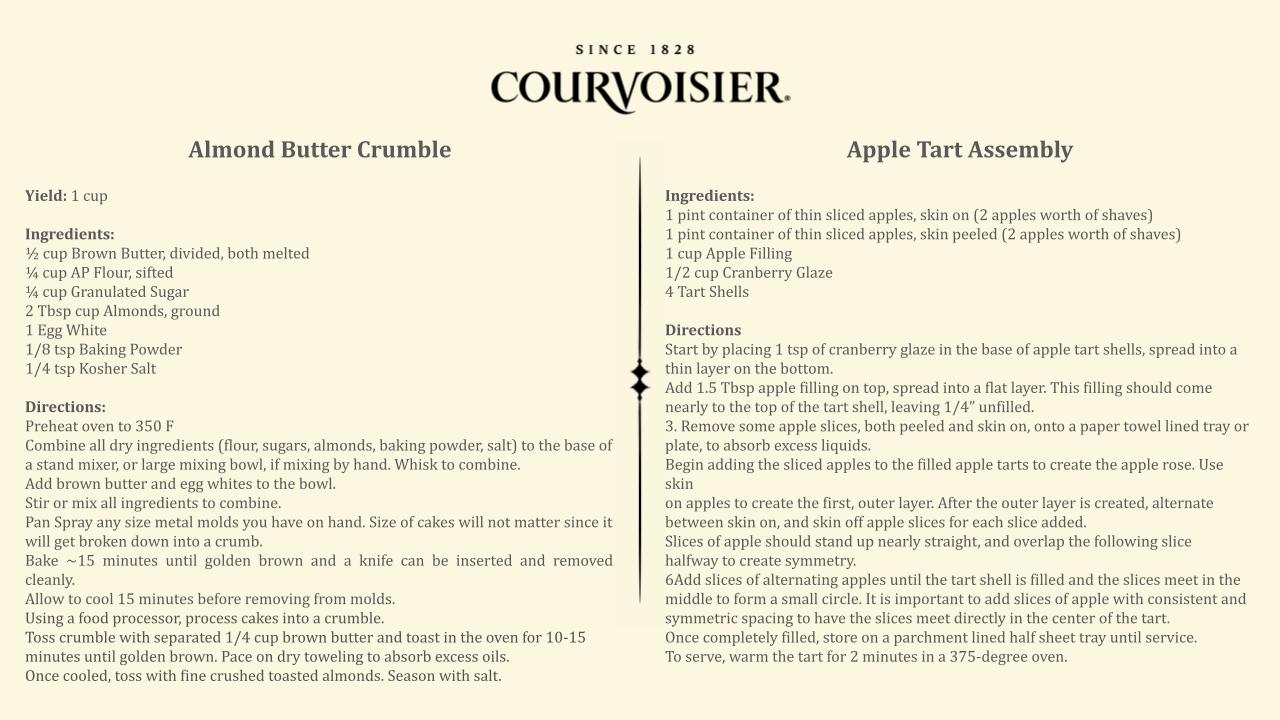 What We Learned
In conclusion, based on everything mentioned above and the complimentary bottle of Courvoisier XO Cognac, I was able to take some time to reflect on this brand experience.
As someone who has been exposed to MANY media-type events, gone behind the scenes at famous distillers and are thrown free products all the time, this experience was different.
From the moment I walked, I was transported into a whole different world.
A world in which I was educated and blown away without being pretentious. I wish everyone was able to experience this. 
For those of us that cannot simply just be a man about town, the good news is that you can bring this high-end experience right to your own kitchen.
Whether you plan to do some high-end cooking at home or you just want something great to enjoy, the Courvoisier Cognac brand will forever be elevated in my mind.
I'll never sleep on this brand again.
Cheers!
Michael at MAN'edged Magazine