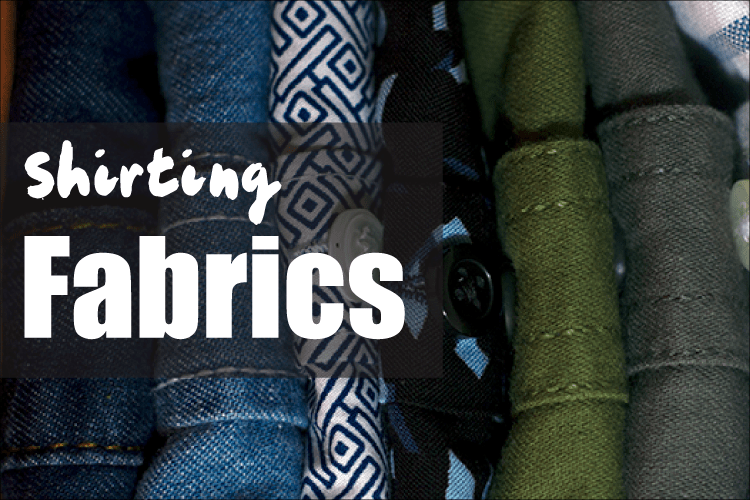 Photo: Victor Jolley II @victorjolley Styling: Britanny Castillo
The 5 must have Fall fabrics in menswear
Whether we like it or not, Fall is here. Which means it's time to layer up! But, before we start preaching about frigid cold weather, we need to prepare our closet for this next season. Let's look at the 5 Fall fabrics every man needs in his closet. Did we mention these shirting fabrics are a great way to add an "edge" to your visual appearance? You're welcome.
The fabrics
-Denim
-Oxford
-Brushed Twill
-Cotton
-Corduroy
Denim
Sure, you already have a denim shirt left over from summer, but you need something with a heavier hand. Having a "heavy hand" means the weight of the fabric is heavier due to its thickness, but not thick enough to be considered a denim jacket. Although denim pants are usually made of a bottom weight fabric, denim shirts tend to be a bit lighter. Check out this denim shirt from Jean Shop. Not too bad in price coming in at $198. Take it from us, when that cool breeze brushes up against our bodies we are going to be thankful for this extra layer of protection.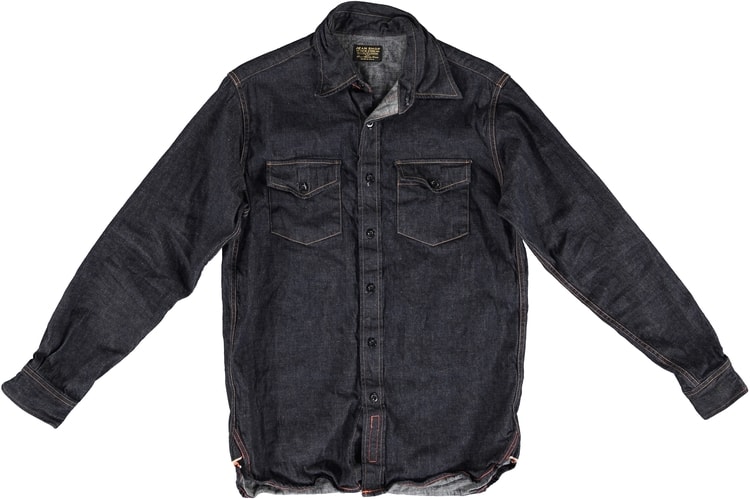 Photo: Jean Shop
Oxford
The good old ivy league essential. All jokes aside, this shirt is one of the few that is named after a prestigious school. A solid option to choose is this piece from  Zara. It will help spruce up your layering game. In today's marketplace, there is wide variety, so get ready to shop.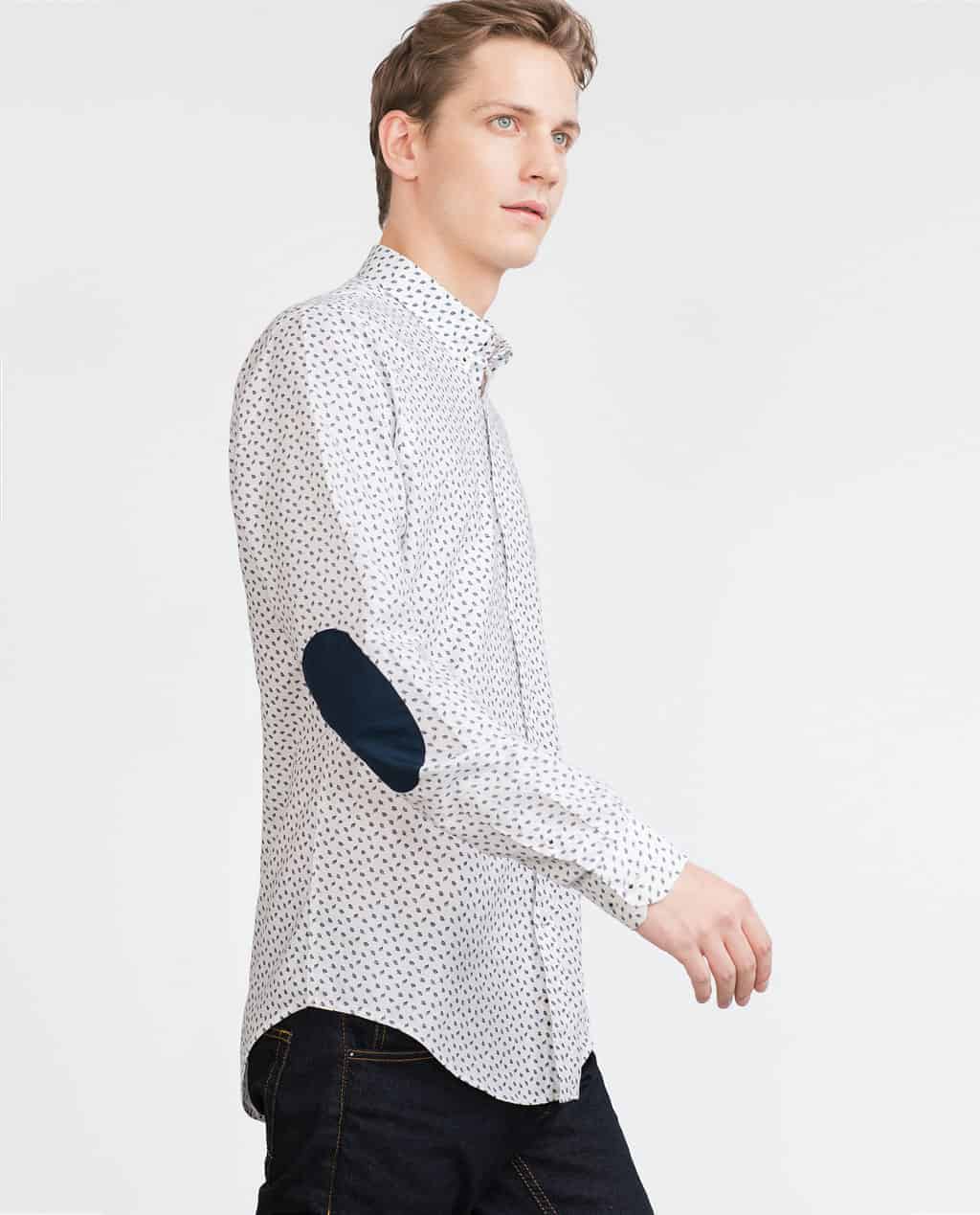 Photo: Zara
Brushed Twill
A brushed twill shirt (or any brushed fabric for that matter) helps insulate body heat. We usually get cold because our body heat escapes through fabrics. By having a thick brushed barrier, our clothing fabric will better trap our body heat and in turn keep us warm. One of our favorite brushed twill shirts is this windowpane button shirt by J. Crew. It will fit most budgets at a price of $79.50. What a steal!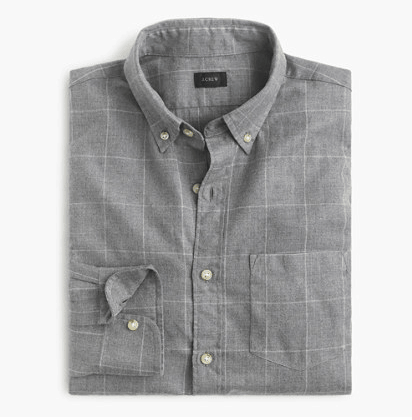 Photo: J. Crew
Cotton
Cotton is a great fabric to have in the rotation because of its breathability and natural ability to wick away moisture. A woven cotton shirt can help keep you warm depending on the weight of the fabric. We suggest, that when we are shopping, do not be afraid to touch and feel the fabrics. Feel how heavy one shirt is compared to another. If you touch a shirt that makes you feel like running onto a beach, chances are the fabric is not the correct weight. You want something that is heavy-duty and will be comfortable to wear under a sweater this season.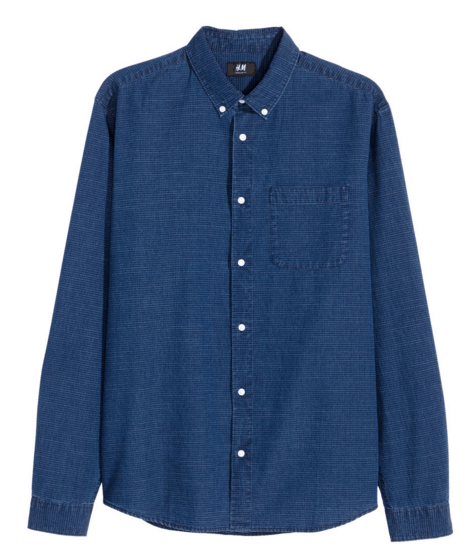 Photo: H & M
Corduroy
An old-time classic, the corduroy fabric is not just for pants. Here at MAN'edged.com, we are in love with this corduroy shirt from Brooks Brothers. The price is a steal at an affordable $89.50 considering that it may quickly become your ultimate go to for fall. This shirt is offered in a pinwale corduroy (the term pinwale refers to the width of the cord). Another way to think about the term "pinwale" is that it refers to the amount of ridges per inch. Yet another great way to spruce up the closet and keep you warm this season.
Photo: Brooks Brothers