Stop wasting your time searching for the best candles for men and get them the only candle they deserve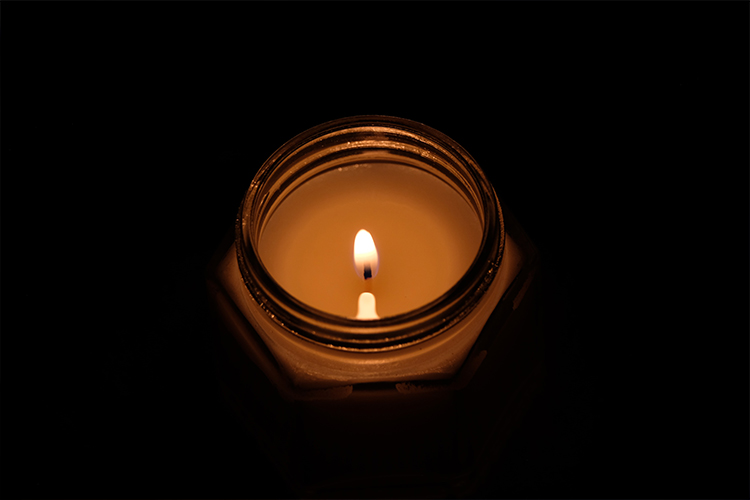 Shopping for the best candles for men can a fun process
The world is basically shutdown. Physically visiting a store can be a challenge.
So, what happens when you have a hankering for a great smelling candle, especially here in NYC?
How are you suppose to smell a candle before buying it? 
What about the look and feel of it before gifting it, right?
Wouldn't it be great to know you're buying a solid candle right off the bat?
Whether you're searching for the best smelling man cave candle available online or trying to figure out the best candles for guys, we've done all the heavy lifting for you.
Best Candles for Men – yeah, they like them too
First, we want to keep it real with you.
Have you already started looking for a candle online?
You've probably started searching for things like "long-lasting candle", "best candle that eliminates odor" or "what candle offers the best scent for your home", right? 
Perhaps, you're use to a certain store's candles (hint: starts with the word "Bath" and ends with "Works"), but know you deserve a better candle experience.
Let's not even get started on those outrageously priced Parisian candle that costs $80.
Today, we are going to highlight a brand that will rock your socks when it comes to looking for the best soy candle.
Ready to dive in?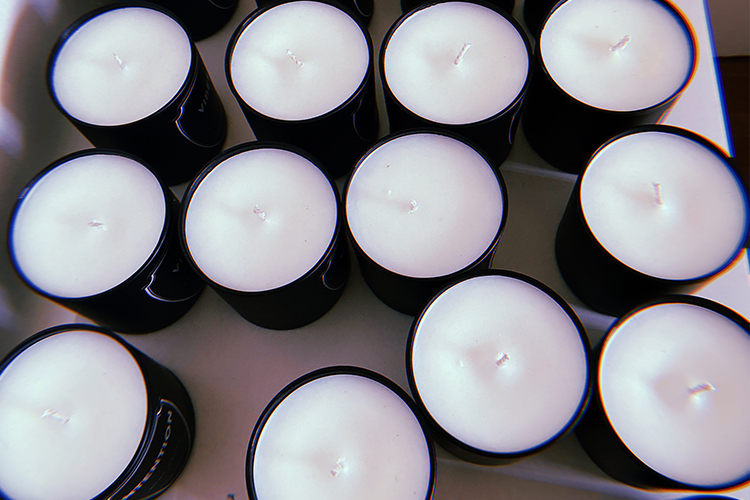 Men, Candles, and the plethora of options
What Kind of Candles Burn the Cleanest?
First, it all comes down to who is telling you this information. 
For example, Refinery 29 suggests that you want to search for candles that offer "clean burning" alternatives to traditional 100% paraffin waxes.
Historically, most candles in the world were created using paraffin wax. Paraffin wax allows a candle to retain great scents and offers a long lasting burn. 
In contrast, the National Candle organization has debunked this as a simple rumor that people have put out into the world citing an international study showing no real threat amongst the various types of candles on the market. 
Our main takeaway: if the candle is well-made, it should offer the same great burning experience no matter the wax type.
Would you still rather opt for a soy candle?
Well we hope so because we've found the best scented soy candle just for you.
One question we often hear people ask is if soy candles are better.
Now, taking into consideration the above intel,  we might just feel more comfortable about burning a soy candle in our home. 
A soy candle should offer a great burn experience, so we might as well choose this to help maximize the clean burn.
After testing several candles, we've found that we tend to like the way a soy candle looks. 
We know we're suppose to tell you about the best scented soy candle for 2020, but we really want you to hear us out.
Let's just say, this candle is a soy candle, so you're in good company.
Do Soy Candles Smell Good?
People have also asked us if soy candles smell good?
The answer is yes.
Soy candles smell incredible. No, you don't smell the "soy". 
The best candle for 2020 that we are going to unveil to you at the end of the article offers a scent experience so good that you're going to probably become madly in love with them.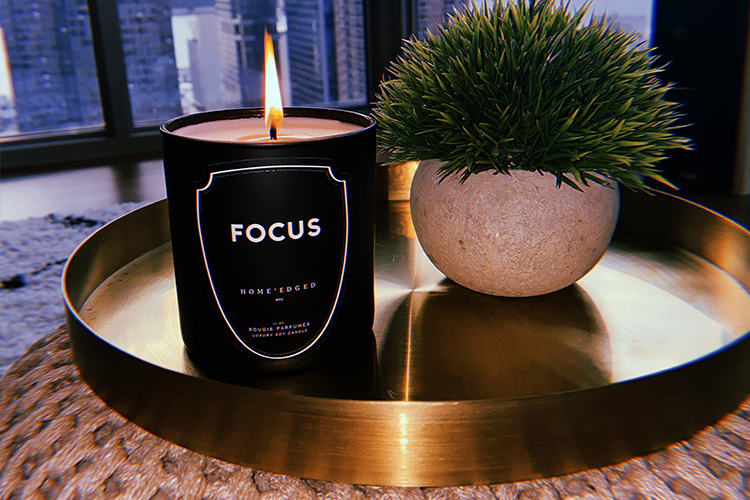 What are Good Winter Scents?
The seasons are shifting. Many of us are often searching for the best winter candles to hunker down with at home. 
Of course, we think that any candle scent will offer a great experience, but the best candle of 2020 offers you something different. 
This candle brand offers a luxurious and mult-layerd candle scent journey that is mind-warming.
What Candle Scents Do Guys Like?
Guys like candles that smell good. Nothing too strong, but that doesn't mean gents don't enjoy a solid floral aroma.
We've actually heard from several friends that guys just want something that smells fresh without the whimsical look that many candle brands often create.
To test this, we passed the best candle of 2020 around the office and many of your male colleagues are immediately struck at the inspiring scents this candle brand has created. 
Just keep reading a little bit more before we unveil why this is the best candle ever.
There's a Candle for Every Mood
Another reason why we're dubbing this candle the best scented candle for 2020 is because this brand is more than just a candle brand. 
They brand's motto is "Smell Good. Feel Good. Do Good".
Their brand promise is to help people elevate their space and ultimately they mind by selling luxury soy scented candles that have been crafted for each time of day.
They believe that the scent you want to experience in the morning as you meditate or enjoy breakfast, is going to be completely different than what you want to smell as you log off from work or after working out at home in the afternoon.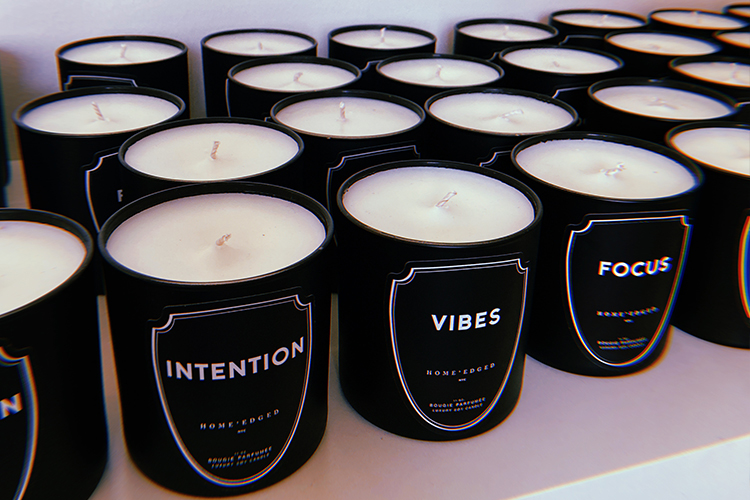 Which Candle Lasts the Longest ?
As we've mentioned before, there are so many candles available and we've wasted so much time/money on some horribly built candles.
Smoke anyone?
There's nothing worse than finding a candle you enjoy, but then it's gone in like a week. A candle should last a couple of weeks if you are burning it correctly and that's exactly what the best candle of 2020 does.
What is the Best Quality Scented Soy Candle?
The best soy scented candle of 2020 that we are about to unveil offers superior quality that you will fall madly in love with whether you decided to buy them as a gift or indulge in for yourself.
No, judgement.
Now, for the moment we've all been waiting for.
Name looks familiar doesn't it? You're completely right. 
MAN'edged Magazine, has created a sister home fragrance brand called HOME'edged NYC.
As many of our readers know, our journey as a brand has allowed us access to some of the most prestigious events and places in NYC as well as abroad.
From rubbing elbows with celebrities to staying at some of the most luxurious vacation spots, we know a thing or two when it comes to enjoying the good life. 
So, to help our readers and our followers join in on the journey and take a piece of fine living with them no matter where they live, we've embarked on a journey.
A scent journey that is.
Where Can You Buy Candles in NYC?
We all feel a bit stir crazy having been stuck at home since the start of the pandemic.
Being at home more means that you're homeneeds  good fresh ning.
Especially after ordering stinky take out food for lunch or after that afternoon workout session.
Lucky for you, our candles are designed in NYC and crafted here in the USA. 
Right now, they are only sold in the US and have limited availability. 
Best Odor Eliminating Candle
Remember, how we said that spending more time at home means your home might need some more TLC?
These candles will do just the trick. 
Whether you want to experience the bright and energizing cirust scents of Intention, the mind-warming green smell of Focus, or the seductive scent of sandalwood of Vibes, there's a perfect candle for every mood.
What is the Best Scented Candle Brand for Your Home?
So, to wrap up in a nutshell, here are the 7 reasons why HOME'edged NYC candles are the best scented candle from NYC in 2020.
The HOME'egded NYC Candles offer a clean burn
These great smelling scented candles are made of soy wax which offer a great scent experience
HOME'edged NYC Candles offer great scent options perfect for winter
Guys love the candle scents by HOME'edged NYC

They've been designed for every time of day
HOME'edged NYC Candles are long-lasting offering 60-80 hours of burn time
They're designed in NYC and made in the USA
Want to Shop the current collection from HOME'edged NYC Candles?
Be sure to click here to check out the limited availability of the candles that HOME'edged NYC offers before they're gone by clicking here.
Stay safe & healthy.
The Team at MAN'edged Magazine