Cutting your own hair and caring for your beard just got a little easier
Yeah, corona-beards are definitely a thing, but will they last?
As many guys across the U.S. remain on lockdown, some of us might start experimenting with our looks. Particularly, with our hair.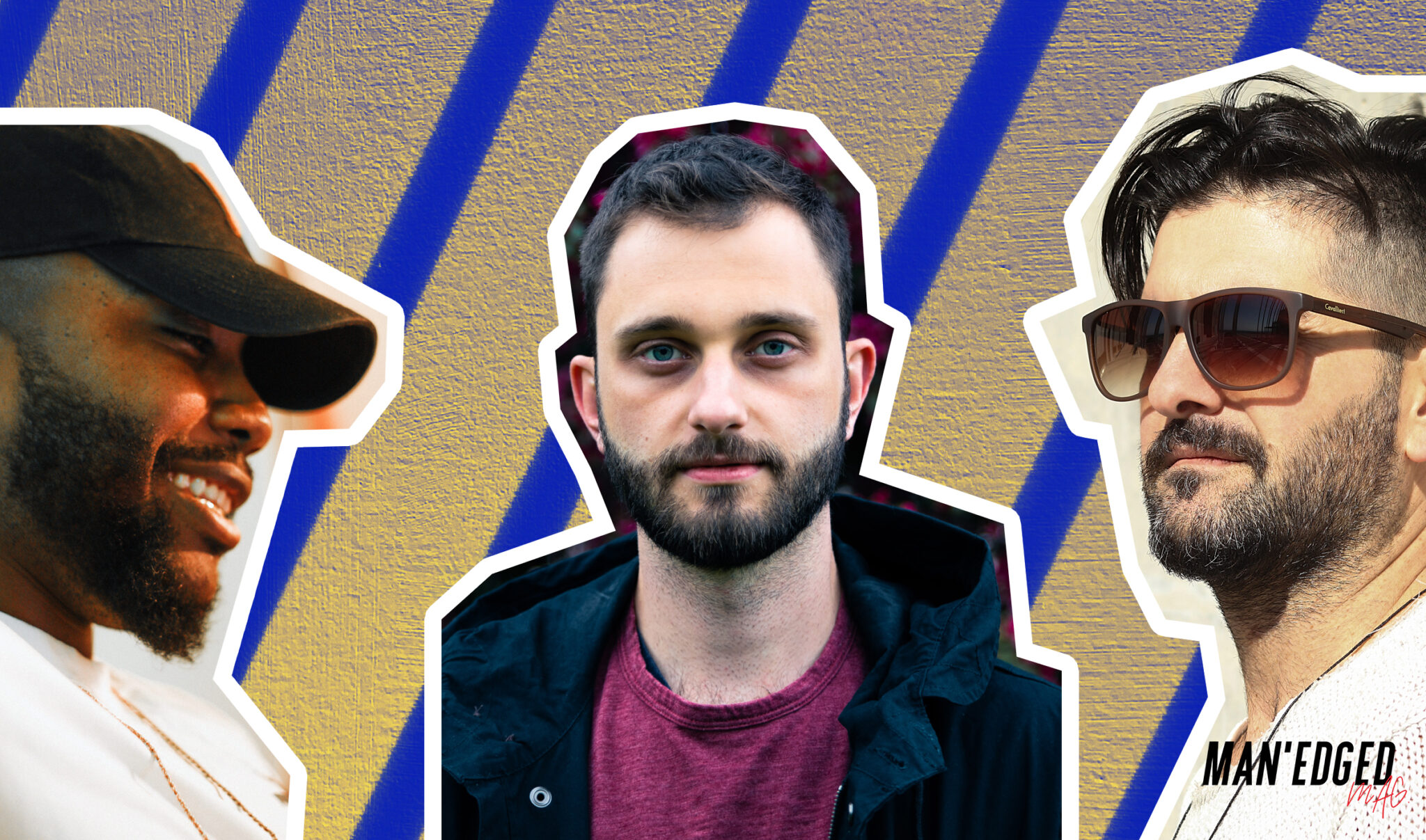 After all, Human Resources can't come to kick down the front door for not having a clean-shaven face on Zoom, right?
That would totally be against all social distancing rules.
What's the corona-beard?
As the states face a complete economic shutdown, men have not been able to visit their local barbershop.
Thus, causing many men to figure out how to properly groom themselves.
According to WWD, "As the days progressed, grooming practices maintained normalcy, but over time and with barbershop closures, men have become lax about their grooming routines with many growing what is being dubbed as the 'corona-beard.' "
As one could imagine, this has many of us having internal panic attacks about what the hell we're going to do about our hair. We know we should look and dress the part, but does any of it actually matter right now?
After a month of staying indoors, you might find yourself wanting to add some sense of normalcy into your life and finally reach the point of wanting to tidy up your appearance.
For many gents, that starts with the beard.
Looking to Experiment With Your Facial Hair?
Good for you.
Whether you're able to grow a full out "daddy" beard or can only rock some light scruff, figuring out what look is best for your face can be challenging.
Lucky for you, you're able to take some really cool quizzes online to help you figure out what type of beard is best for you.
The folks over at Beard Brand offer a pretty spot on quiz to help you identify what's the best beard style for you.
Beard Trimming Essentials
Most longtime beard growers, know that trimming a beard can be an important step in maintaining it.
Especially when you're first starting out.
By trimming and manicuring your beard, you can also help give it a pop while you are in the beginning stages.
That's why we have a few beard trimming essentials that we wanted to share.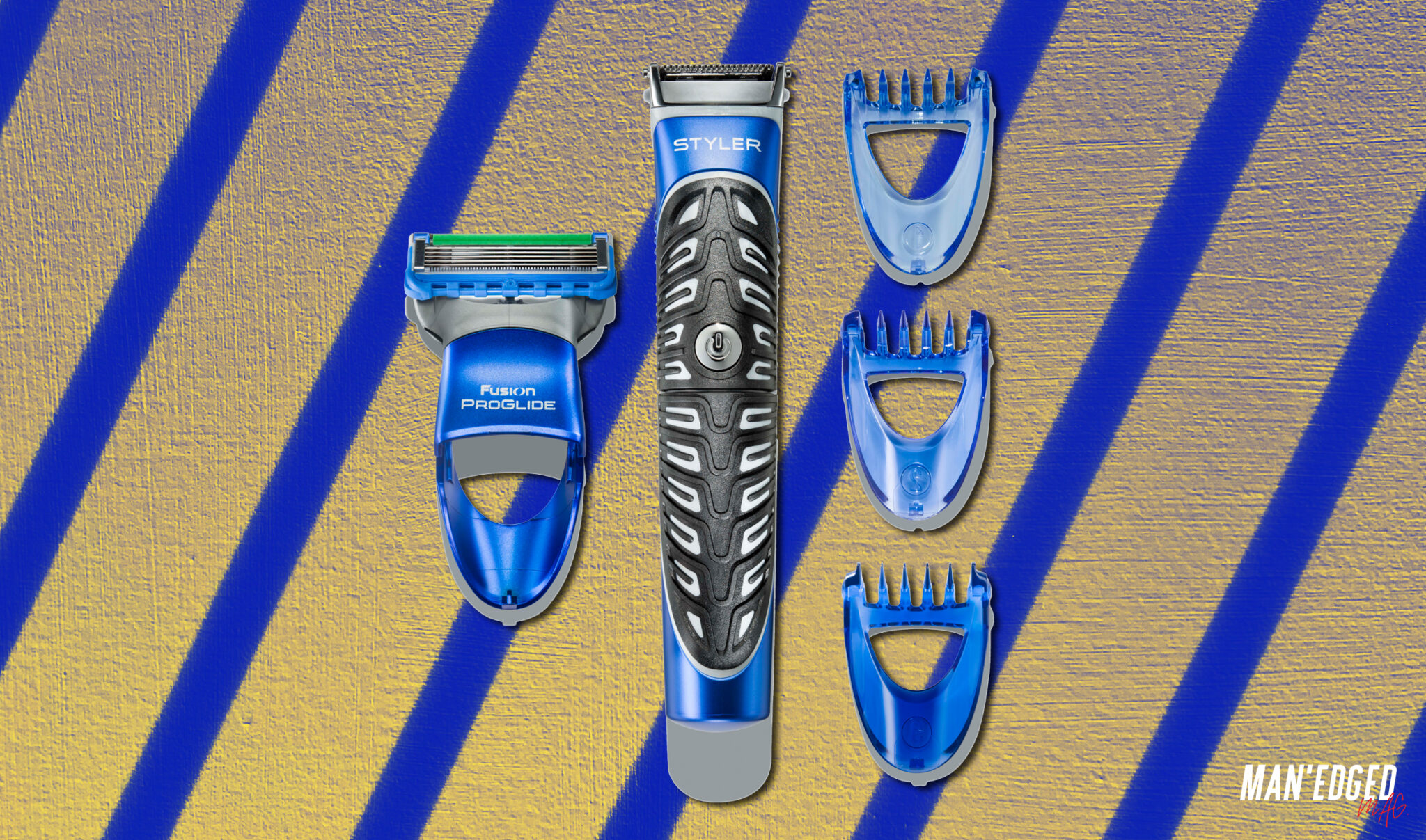 For beginners, we recommend getting a trimmer that's affordable to test the waters.
For instance, this Gilette Styler is only $24 and offers an all-purpose option.
The trimmer is waterproof and comes with three exchangeable combos. We also totally dig this trimmer because of the Gillette shave attachment.
So, if you're trying to get that crisp beard/shaved skin contrast, you'll be in good hands with this styler.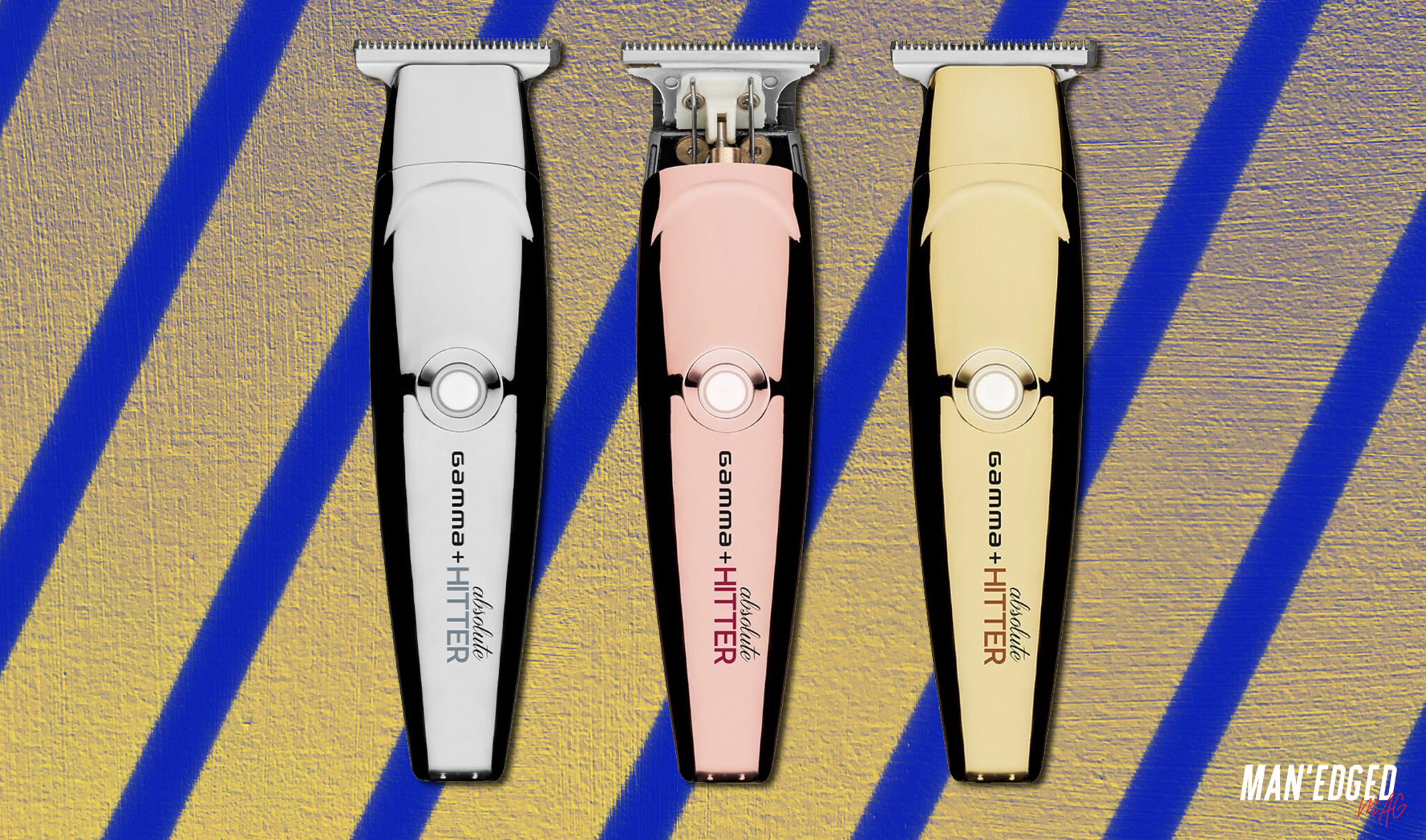 For those that are more experienced with trimming beards, then this next item is for you.
Meet the Hitter trimmer by Gamma Plus.
This thing is a sexy little beast, to say the least. Priced at $130, this Italian designed trimmer offers luxe quality and pristine mechanics.
You'll get a super close shave to help you achieve that crisp look your after.
Of course, you can always just decide to keep things tidy and smooth in which case we'd opt for the Gillette Skin Guard.
It offers a clean shave is the first-of-its-kind razor clinically proven for men with sensitive skin.
Looking to Experiment With Cutting Your Own Hair?
Not into the whole beard thing? Maybe you've already tackled maintaining your beard and now want to attach the hair on your head. You've come to the right place.
Beware: cutting your own hair is not for the faint of heart.
As many of us try our best to maintain some sort of self-care regime, others of us have no idea what to do when it comes to our hair.
Remember those weekly visits to the barbershop?
Yeah, us too.
Although the thoughts of those hot towel treatments seem like a distant dream, you might be able to give yourself a new look with a little bit of patience and new tools.
Actually, insert just any sort of self-trim really.
One of our favorite men's hairstyles of the moment is the good 'ol buzz cut.
It's back.
This natural progression of men's hairstyle typically starts to emerge in mid to late April right as Spring settles in and as the temperatures rise.
Why do men love cutting their hair short?
Simple.We get fucking hot really fucking fast.
Sure, not everyone is going to want to rock a buzzcut, but for those of you that are, this is going to be a super easy task to accomplish at home.
Don't worry. For those of us who count our hair as part of our personality, we'll help you out too.
The Tools You Need To Cut Your Own Hair
No matter what style you're leaning towards, here's what you'll need.
You'll need:
One large bathroom mirror (i.e. medicine cabinets, etc)
One handheld mirrors
a solid pair of men's trimmers
a pair of thinning shears
a can-do attitude
Choosing Your Perfect Men's Hairstyle
Before you dive in, you must first figure out what hairstyle you're going to make.
Today, we're highlighting three easy men's hairstyles:
the buzz cut
a fade
a general clean up
Since we know you have much more important things to do while quarantining, we've already watched countless hours of men's haircut tutorial and rounded up our top 3 favorites for your viewing pleasure.
To help get your creative juices flowing, here's our founder, Michael William G., giving himself a proper buzz from the confines of his home.
Buzz Cut Tutorial
First up, learn how to give yourself a great looking buzz cut.
Fade Tutorial
Skin fades for men are a great stylish choice for those that want a more daring look.
A Little Off The Top Basic Cleanup Hair Tutorial
For those of us that require a more tradional men's grooming style, then this tutorial below will do just the trick.
Men's Hair Cut Essentials
Before you start chopping away at those gorgeous locks of yours, we highly recommend investing in some decent gear.
Especially for those really tight fades you might be cranking out.
In a perfect world where we can all spare $130 bucks, we'd suggest this Wahl Magic Clipper. It's sturdy, its wireless, and offers great precision. It's also $130, which during normal times, is a great price for a solid pair of clippers.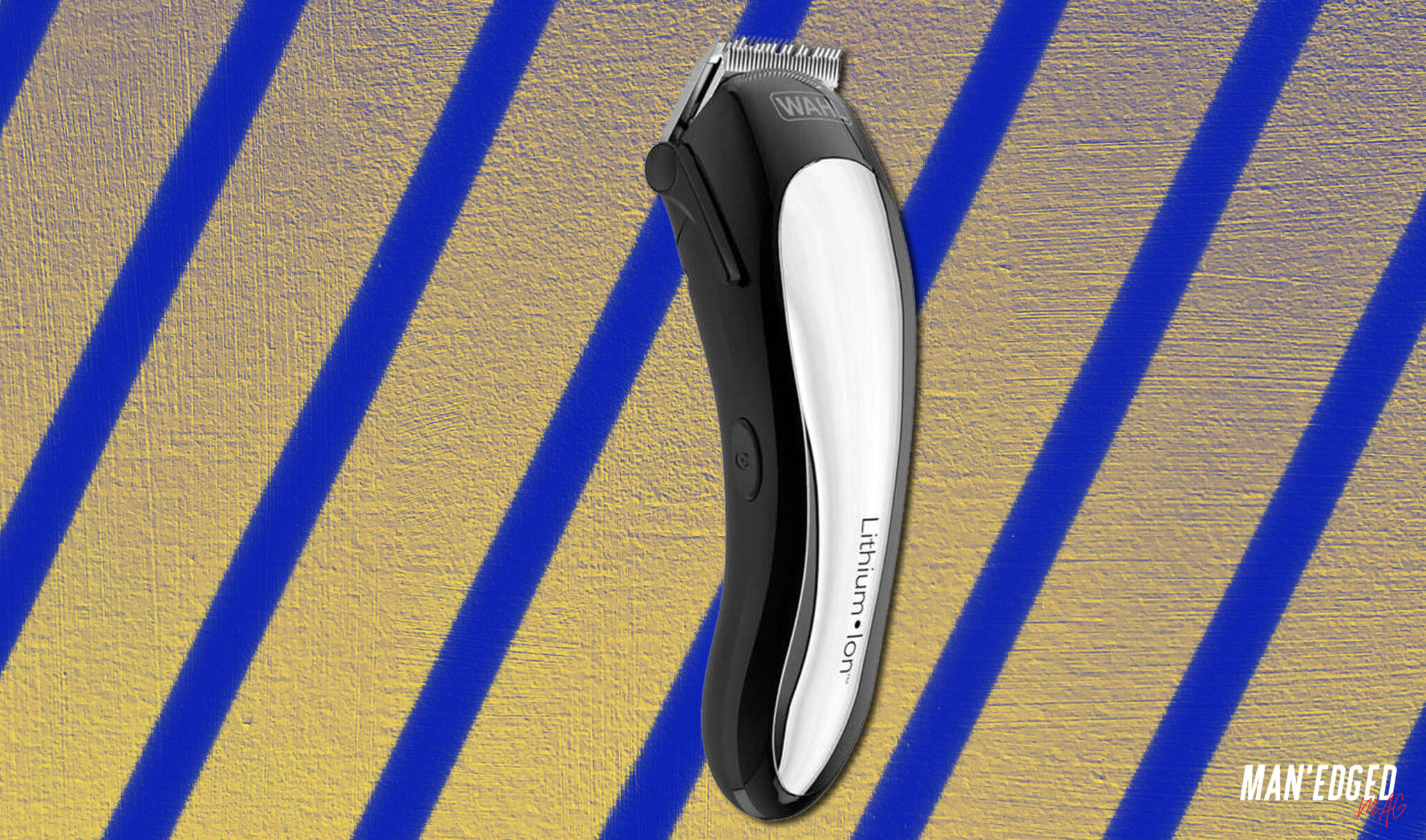 If cash is tight, don't worry though. Wahl offers some other great products that are affordable.
For example, their Lithium-ion Clipper Kit not only comes with a decent trimmer but a ton of accessories. These clippers will totally do the trick, but they do tend to wear out very quickly.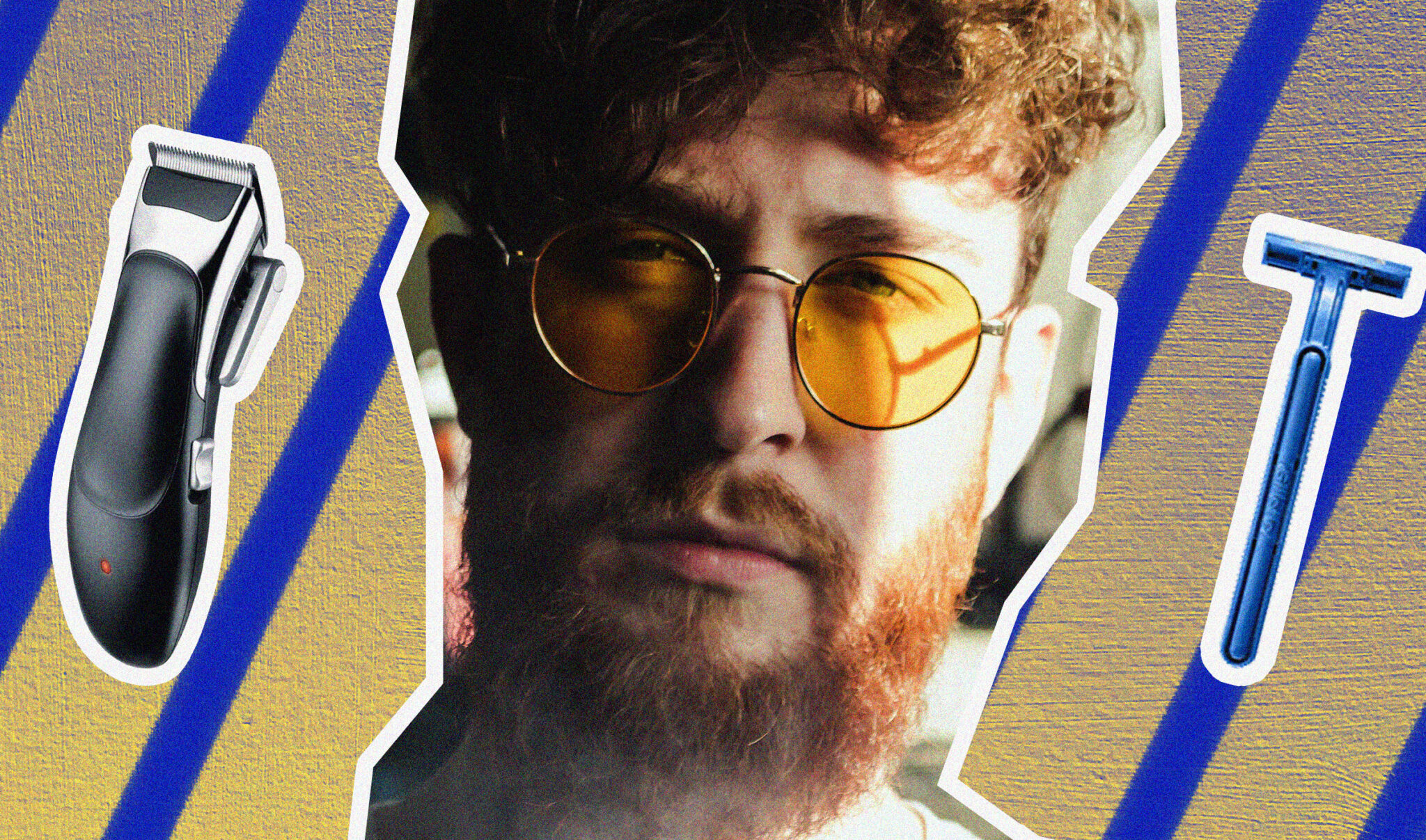 Miss Sex While Self-Quarantining?
Yeah, man you're not alone.
As more and more people practice social distancing, many of us gents are not only going stir crazy, but miss having sex.
Wouldn't it be nice to add some sort of spice into our own little sacred sexy time with ourselves or partners?
Lucky for you, Trojan is helping you do just that. In their effort to help keep people safe, they're giving away form swag to help you safely #sexplore during the quarantine.
Check out our article "Miss Sex? Here's Something To Help You Get Off-line During Quarantine"
Stay Safe & Heathy.
-The Team at MAN'edged Magazine