HERE'S AN EASY-TO-MAKE COCKTAIL THAT'LL HAVE YOU LOOKING LIKE A BOSS
Looking for a tasty cocktail to enjoy tonight?
Perhaps, you're having friends over and you want to be the host that can provide them with a great experience.
In any event, figuring out what cocktail to make your guests can be challenging.
To help you look like the ultimate host, we're highlighting an easy-to-make and tasty Alabama Slammer cocktail that'll make you smile.
HERE'S WHAT YOU'll NEED
A Short glass
Bourbon Whiskey (we suggest using Clyde May's Straight Bourbon)
Ginger Ale
Lime Juice
Ice
HERE'S HOW TO MAKE IT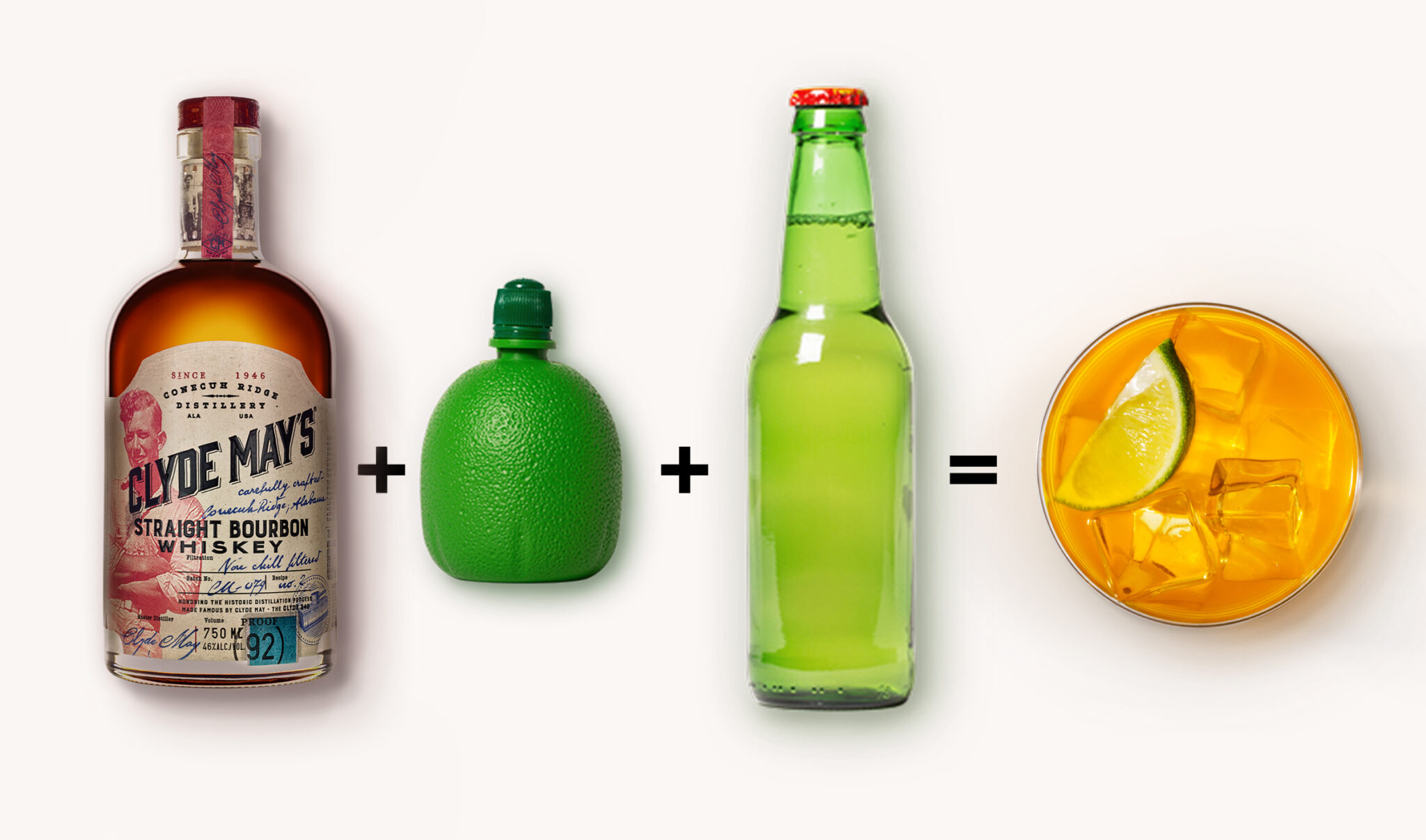 First, fill up your glass to the rim with ice. We highly suggest using ice cubes or whiskey rocks versus crushed ice. In the event that you've forgotten to refill your ice tray with water, then crushed ice will do.
Second, pour your Clyde May's Straight Bourbon Whiskey over your cup of ice.
If you're not able to eyeball your measurements, then measure it out. There's no point in using too much of your precious whiskey. Aim for 2-3 ounces of whiskey depending on how strong you'd like the cocktail to be.
Third, squeeze in lime juice.
Again, don't use too much or the tartness will overpower the complexity of the whiskey.
We suggest using one squirt of store-bought lime juice or to use a small sliver of fresh lime.
The last step is to top it all off with your favorite ginger beer. This should take up about 65%-75% of the total liquid in the glass.
Pro tip: stir and garnish with a lime wedge.
NOW YOU'RE READY TO ENJOY THE ALABAMA SLAMMER COCKTAIL
Planning to include this cocktail at your next party?
Snap a pic or take a video, and be sure to tag us at @MANedgedMAG to show us how you "cheers-ing" with your friends or family.
Enjoy!
MAN'edged Magazine