The cool new men's shoe designer 
There comes a time in every guy's life when we feel like we have to sacrifice quality to save a few bucks, especially when it comes to shoes. Let's be honest. Sometimes spending over $400 for a cool pair of sneakers can't always happen.
That's why we want you to meet our new, budget-friendly obsession, A.Posse.
A sneaker you can depend on
A.Posse's founder and designer, Steve Sung, gets it. He has quality at the forefront of his mind and knows that affordability is on ours.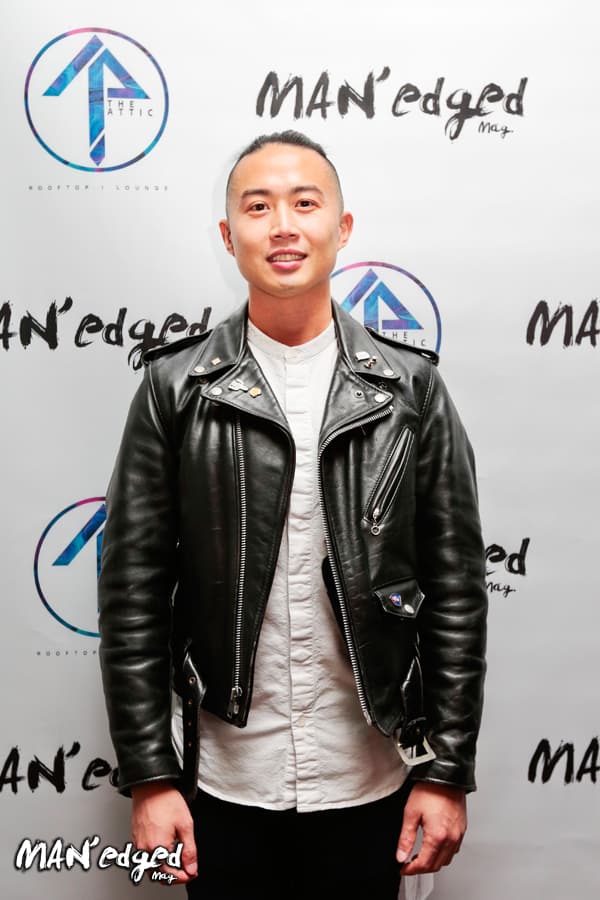 Shoe designer Steve Sung at the MAN'edged Magazine Style + Music Event
That's exactly why he's made it a mission to deliver an elevated men's sneaker brand that delivers on quality, offers fantastic style, and will not break the bank.
Variety of styles
This sleek men's shoe brand offers a variety of styles to fit our needs. Ranging from high-top to low profile sneakers, we suggest arming your wardrobe with at least one pair. Get them in your rotation now before everyone grabs a pair.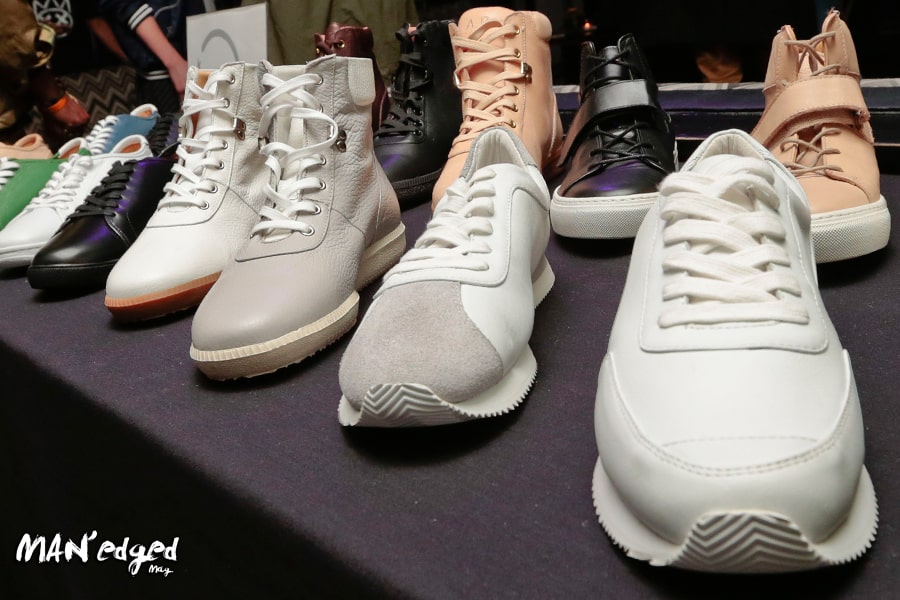 Cool kicks don't always cost a fortune
Recently we showcased A.Posse at our men's style + music event (catch the details here). We asked guests what they thought and without hesitation, people automatically fell in love with the sleek brand.
This ultra cool men's shoe starts at only $150. Get ready to look cool without having buyer's remorse. Click here to check out their site and their kicks.
Go get 'em.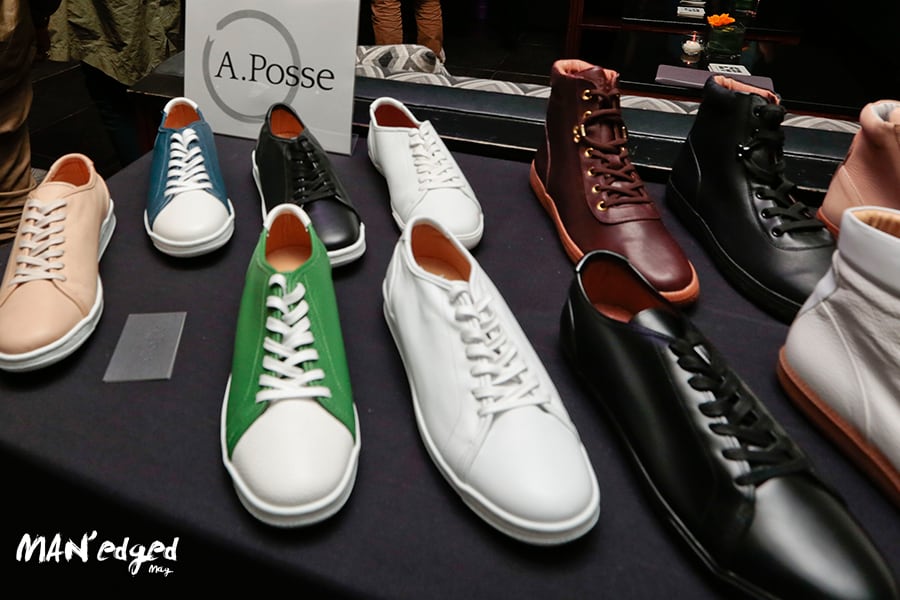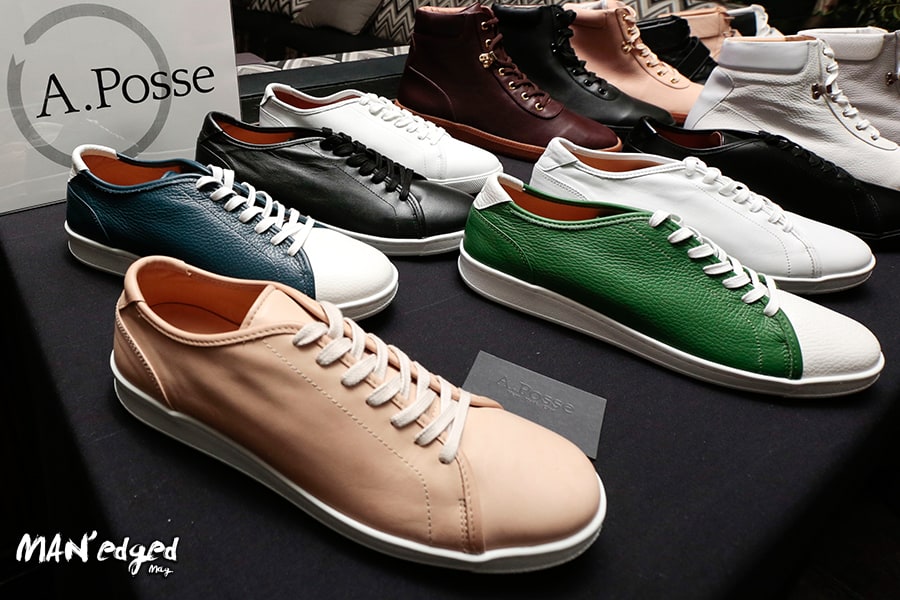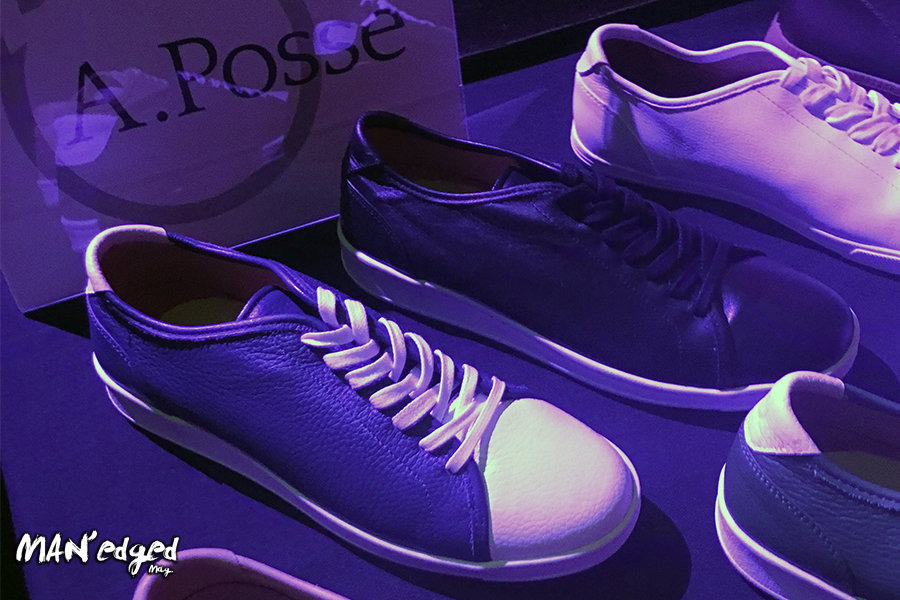 Photos sources courtesy of Amy Torres @treeeyes
---
Special thank you to our MAN'edged Magazine Event sponsors: