Because whos mom doesn't love talking to her a son and mega-superstar?
In case you've been living under a rock or have happened to somehow miss the memo, mother's day is here.
Traditionally, most gents tend to wait for the last minute to get gifts for any occasion, so we're hoping you already did your mom a solid by putting together something that shows your gratitude for her.
In case you haven't, when you're done reading this article be sure to check out some of these really cool mother's day gifts here.
Women have such an important palce in our hearts and let's face it, mom's rock.
They pushed a human out of their body to create you. That alone deserves all the praise in the world.
So, in an effort to get your ass to call your mom (side note: you really should call her more) our friends at Michelob Ultra are teaming up with one of the biggest male stars in music.
Yes, we are talking about the one and only MALUMA
You know, that super hunky latin dude who has been blowing up everything we listen to. Yeah, him.
In case you forgot (ugh), here's a quick pic and to our readers that think he's hot (he's a stud, duh) try not to drool too much, okay?
Here's The Scoop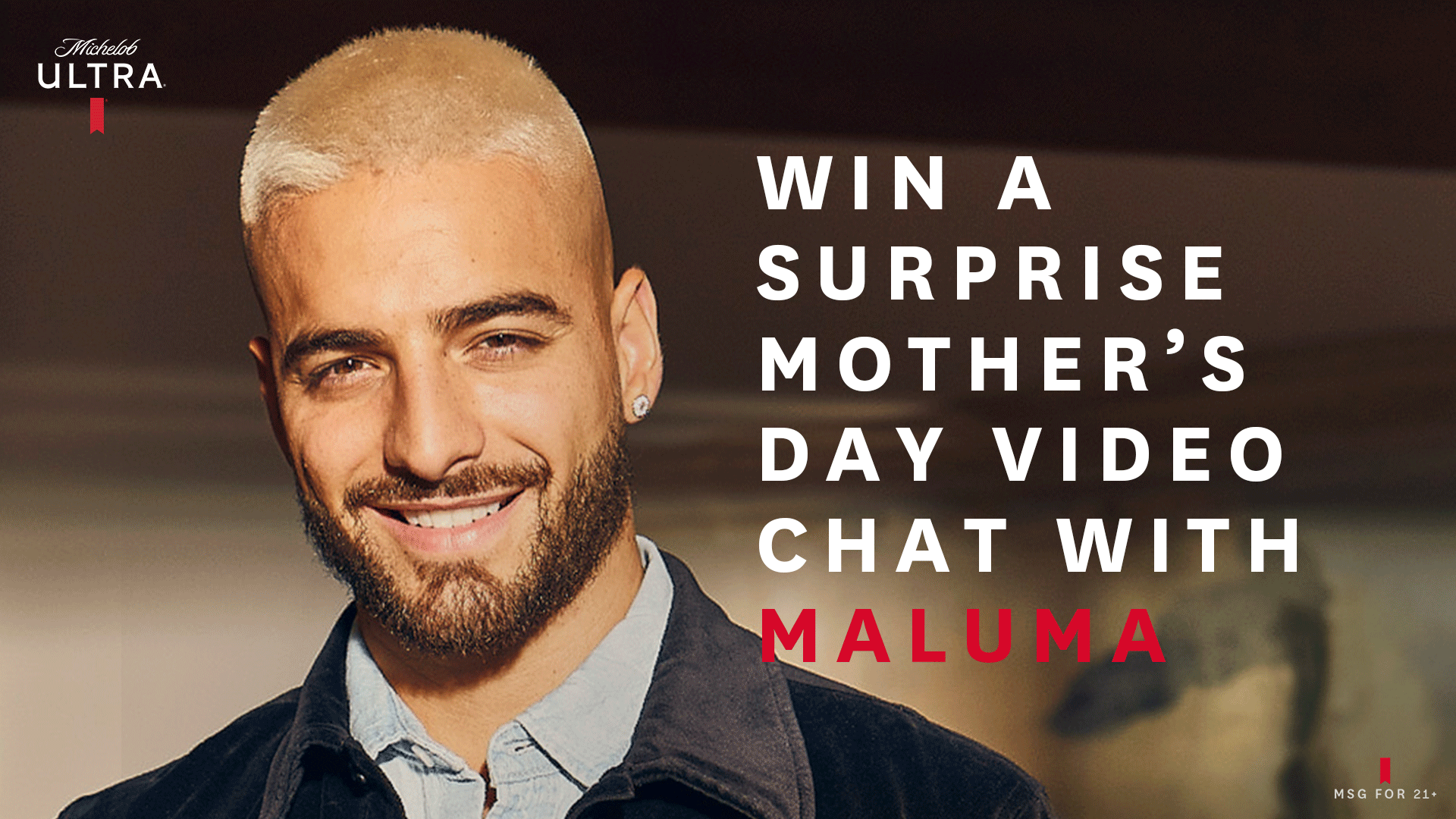 You can literally be on zoom talking to your mom and get MALUMA on the call too. That's fire.
You're mom would literally make you the favorite in a heartbeat.
Here's What You Need To Do
So, if you want to give your mom the chance at having a mother's day of a lifetime here's what you have to do:
Schedule a Zoom call with your mom on Sunday between 3-3:30 pm EST.

Head to Michelob ULTRA's social channels (Instagram, Twitter and Facebook) and drop us a comment telling us why your mom is great using #ULTRAMom and #sweepstakes .

We'll randomly select five lucky winners and DM you to get your Zoom ID.

Jump on your Mother's Day zoom on Sunday and Maluma will pop in and surprise your mom with the Mother's Day wish of a lifetime!
Wish your mum a happy mother's day from the team at MAN'edged Magazine.