MEET THE 21-YEAR-OLD RAPPER OF THE POPULAR TRACK 'GAMETIME'
Ah, there's nothing like a solid sporting event, right?
The roaring crowds, the drinks and the music?
Yes, we're talking about exhilarating music that's pumping out of the arena's speakers. Have you ever thought about who makes some of these epic songs?
One of the latest arena bangers called 'Gametime' was created by an independent, Miami-born athlete turned rapper, Shepherd.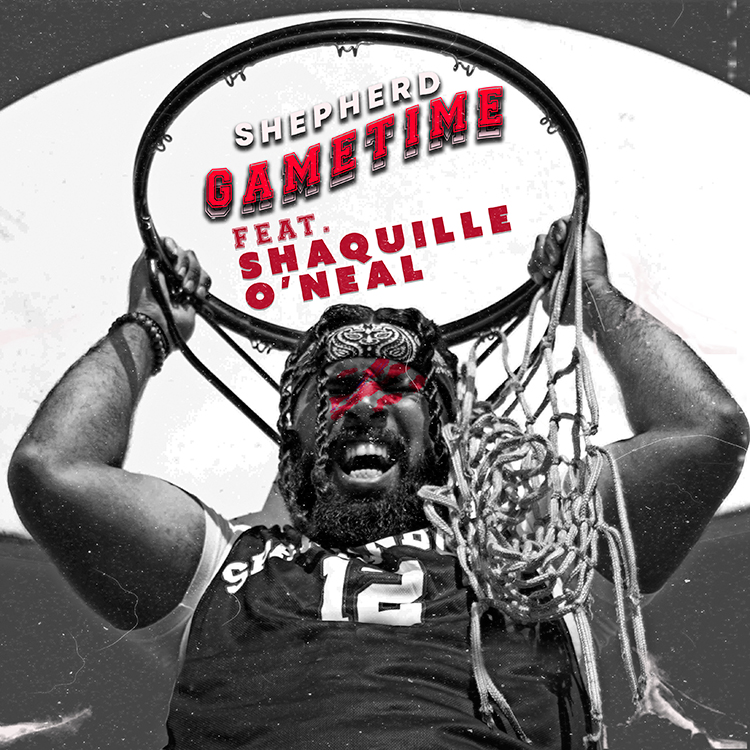 According to Elite Sports NY, "The track was originally written as a workout song that eventually became a Spotify Smash and even got its own remix with a fairly well-know athlete/rapper guy named Shaquille O'Neal".
In fact, Shepherd's remix featuring Shaquille O'neal aka "the Big Cactus" is now being referred to as "The Sports Anthem of The Year".
Other media sites like The Hype Magazine, SportsCenter and TMZ have shown love about this epic remix.
MEET SHEPHERD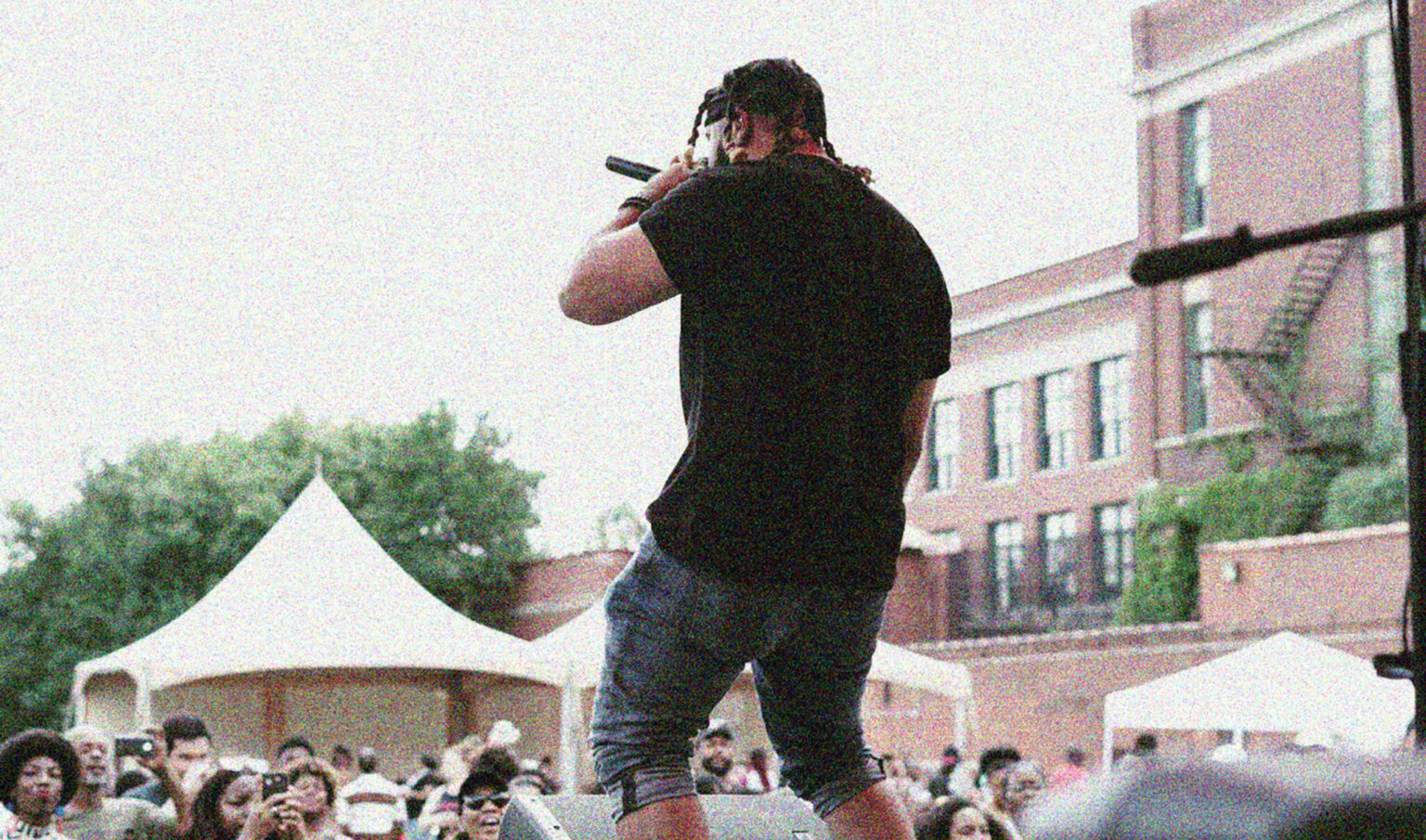 Of course, we could not wait to interview Shepherd and learn more about his remix, what he's up to and how he felt when Shaq called.
MAN'EDGED: What's your full name?
SHEPHERD: "Jeff Garcia."
MAN'EDGED: Do you have a nickname?
SHEPHERD: "Shepherd."
MAN'EDGED: Help our readers learn a bit about your early days. Did you always know you were going to be into music?
SHEPHERD: "Around the age of 9, I began writing lyrics in an all-black composition notebook and carried it with me everywhere I went. I would write all the time and it gave me space to think and be myself. It was something special for me to have time and express myself through music. I would write on trips, at the park before playing some basketball, even in class at school."
MAN'EDGED: Fast forward a few years and here you are. You managed to get one of the biggest (figuratively and literally) from the NBA to officially come out of retirement. You must be on cloud nine. How does this feel?
SHEPHERD: "Feels amazing. Just seeing the success of the record, the plays from the NBA, NFL, seeing my home city celebrate such a monumental moment is unreal. Seeing the original record break over 6.2 million plays is crazy!"
MAN'EDGED: How hands-on has Shaq been? Can you like… call him up to say "sup"?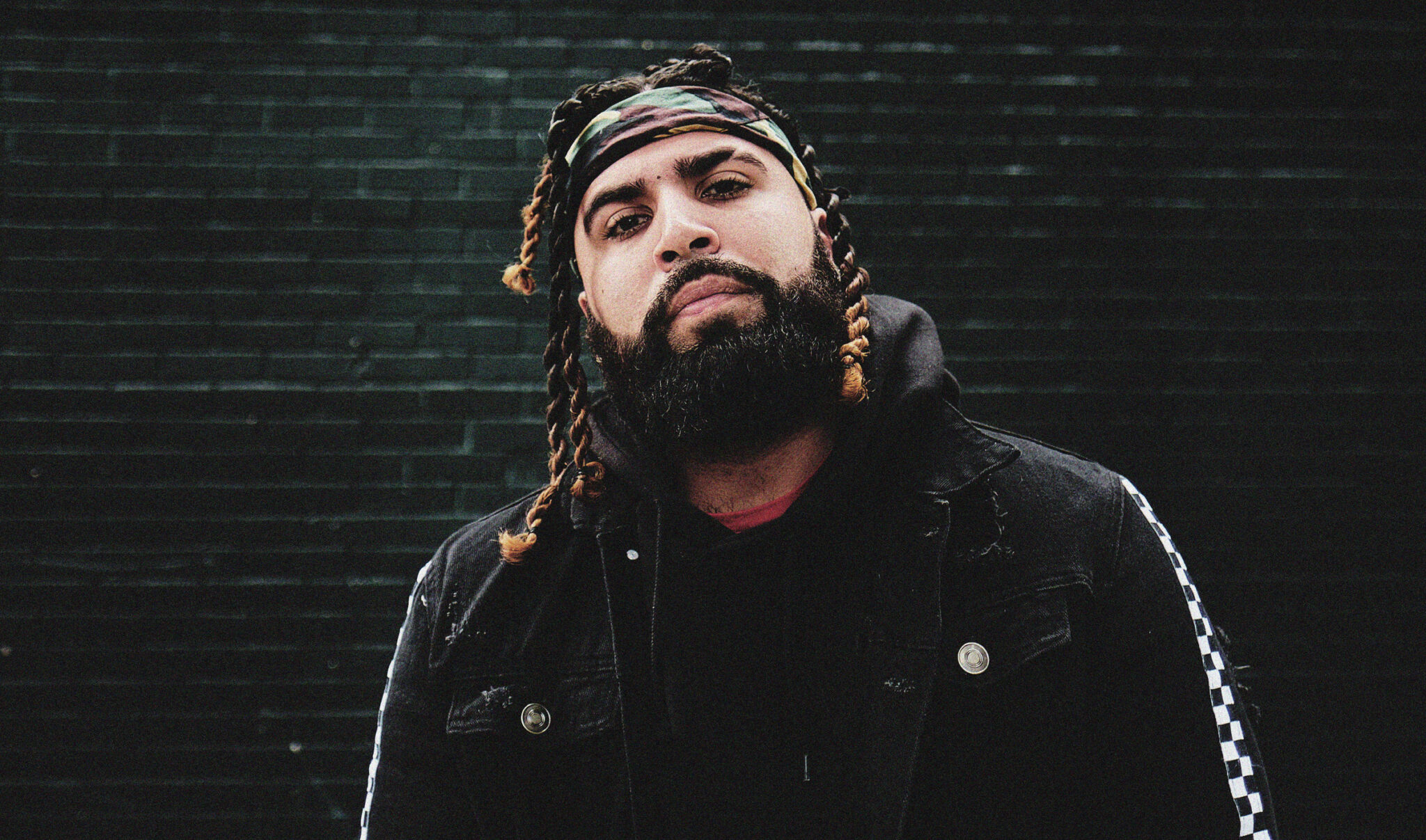 SHEPHERD: "Not exactly yet. We have exchanged a few messages on Instagram and everything's been through email."
MAN'EDGED: Can we talk Toronto Raptors real quick? Word on the street is that you have a pivotal supporter there. Can you share any more details about that person? Perhaps, a certain DJ?
SHEPHERD: "Of course. 4Korners is the official DJ for the Raptors and he plays my song before games and has been a huge gateway to some of my Canadian audience. He played the record multiple times during the finals and playoffs last year!"
MAN'EDGED: We've also been told that both Sportscenter and TMZ tweeted about the remix you collaborated with Shaq on. Have you ever had your work tweeted about before by such large companies? If so, can you share what's that like for an everyday reader? If not, how did this enhance your profile and your work?
SHEPHERD: "It's placing me in the right rooms with the right people. I'm grateful for it all, to say the least. I'm letting time do its thing and I'm trying to keep up the hard work."
MAN'EDGED: Where can people follow along on your journey?
SHEPHERD: "You can follow me on twitter and Instagram @shepherd_music and find all my music online on any music retail platform!"
MAN'EDGED: How has this particular project set you up for success?
SHEPHERD: "It brought me into a world I am quite familiar with. Being a former athlete and seeing your music get played in front of thousands every night on the biggest stages in the sports world is unreal. Daily, gyms play the record at their fitness facilities and it's been amazing."
MAN'EDGED: Have there been hard moments in your career and how did you overcome those obstacles?
SHEPHERD: "Before I made 'Gametime', I wanted to quit music. I felt like I kept hitting a ceiling and couldn't reach the next level. So I put all my energy behind this song and created multiple forms of marketable material and made relationships that would help push the vision of the song. Before I released 'Gametime' I held onto the song for over a year."
MAN'EDGED: Do you feel that your age has helped or hindered how serious people take you?
SHEPHERD: "My age has been my advantage, honestly. Walking into rooms and being able to talk all about the milestones and the vision for the music often impresses people who find out I'm 21 years old."
MAN'EDGED: We'd imagine that the world of music is an extremely competitive one. Perhaps, one that can often lead to challenging moments. Now, let's fast forward to you being 55. If you could go back to your 21-year-old self, what would you tell him?
SHEPHERD: "Give this all you got & that it's okay to evolve. Music has a shelf life, artists who constantly reinvent themselves while staying true to themselves typically last the longest and have the deepest impact. So feel free to grow and enjoy the process."
MAN'EDGED: What else are you currently working on?
SHEPHERD: "I'm sitting on about 40 songs and still feeling inspired. It's been an exciting new season in my life, so I'm trying to capture it all for the people! I'm definitely tapping into my Latino roots and really investing in that sound to further push my culture."
CHECK OUT THE VIDEO FOR YOURSELF