Pro tips on how to be a better runner and look stylish
Congrats to you! You've decided to take part of the TCS NYC Marathon. That's awesome.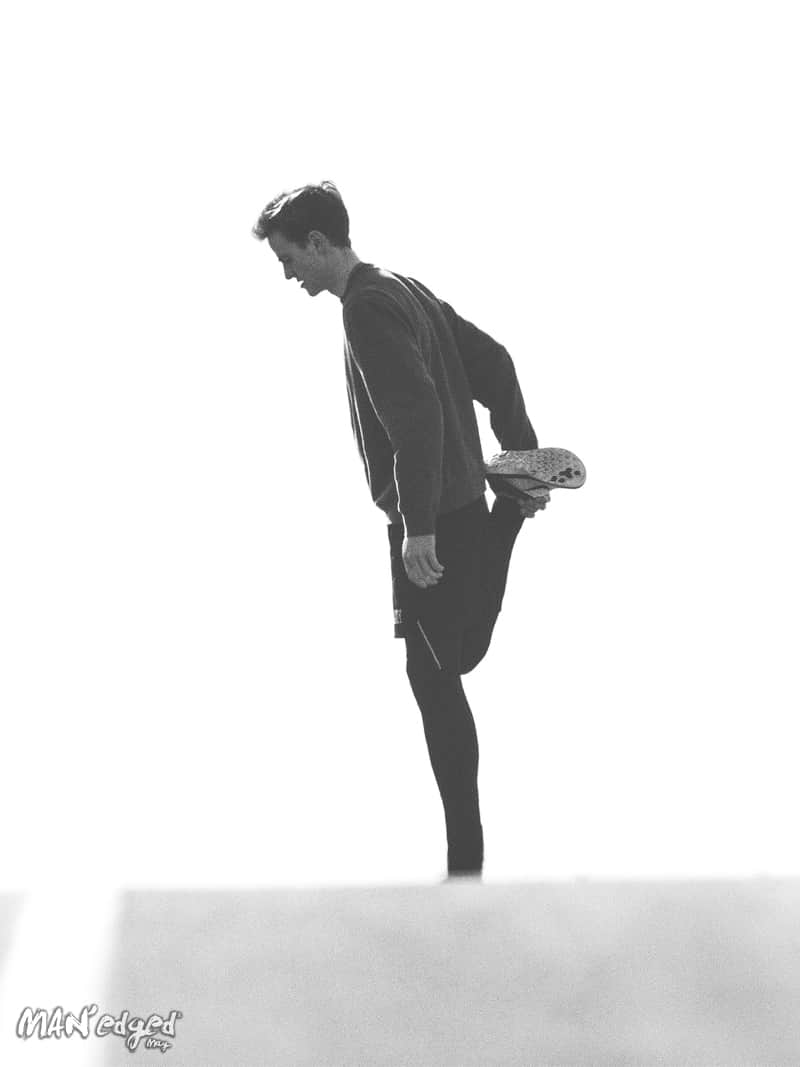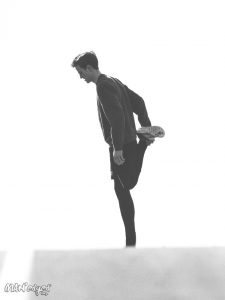 This TCS NYC Marathon isn't just your average treadmill run. It's the world's largest marathon that draws athletes from all over the world.
If you're brand new to all this, you're probably scrambling to pick-up every tip out there. This can definitely get overwhelming.
Today, we're going to help you prepare for success so that you will easily make it across the finish line and do it in style.
Tips that'll make you soar across the finish line
Have you already started telling your posse that you're a marathon runner? Are people already crafting their glitter-esqe banners with your name?
That's a good start since the 2017 NYC marathon is set to take place on November 5, 2017.
By now, you've should have already begun to train, but we figured there is still a time to learn a thing or two before the big race.
Make your diet work for you
This might seem like a no-brainer, but you'd be surprised at a number of people who eat crap while preparing for a big marathon.
When you're burning all those calories, you need to replace it with something that will keep your body fueled properly. Outside of the usual protein bars and sports drink you may want to opt for veggies, protein, and of course, pasta.
We sat with a previous marathon runner. Her name is Nina Nicole and she's a Technical Designer for Diane Von Furstenberg.
She trained for 16 weeks, finished in great time, and was previously in the marines, so we figured she is extremely knowledgeable about training.
When asked about the types of food to fuel up with, she said,
"I would add in more vegetables, protein, and make sure I was carb loading the night before a long run." She adds, "Diet is a huge part of training. You need to fuel your body before and after your run, to effectively train, and for me, to consistently see improvement"
This will help you recover and get ready for your next days of training.
Should you snack during the actual run?
Next, it's crucial for you to stay fueled during the run itself. Nina pointed out,
"For fuel, I really love bringing along a GU packet (Salted Watermelon is my favorite) and take that halfway through my long run. I also love to refuel at the end of the run with a banana and chocolate milk"
Anyone else starting to get a bit hungry?
What you place on your feet is pivotal for success
There's one very important thing we have to address while preparing for a run, shoes.
First, we have to address the major question we've all wondered. Does wearing a new pair of sneakers help you run better? The short answer – no. A new pair of kicks will probably hurt you more than anything.
We asked our expert about this who responded with,
"You will hate life if you decide to run a MARATHON in new shoes. Even 1-2 weeks old would be bad. You need to break in your shoes for at least a month and figure out if they are a good fit for you. New shoes are stiff. If you're trying a new brand or new shoe that you haven't tried before, you want to make sure it's a good fit"
So, naturally, that got us thinking where would we scoop up some cool running shoes.
Then it hit us!
What about our trusty local Foot Locker store? We thought that since our readers are all over the U.S, there must be a local Foot Locker shop nearby. Regardless of if you're in NYC or in the middle of Iowa.
We decided to take a quick trip while writing this article to explore their options. Our verdict: there's plenty to choose from!
After trying on several pairs, we found two great shoes by New Balance. They're the new 574 Sport Shoe in black/white and all white.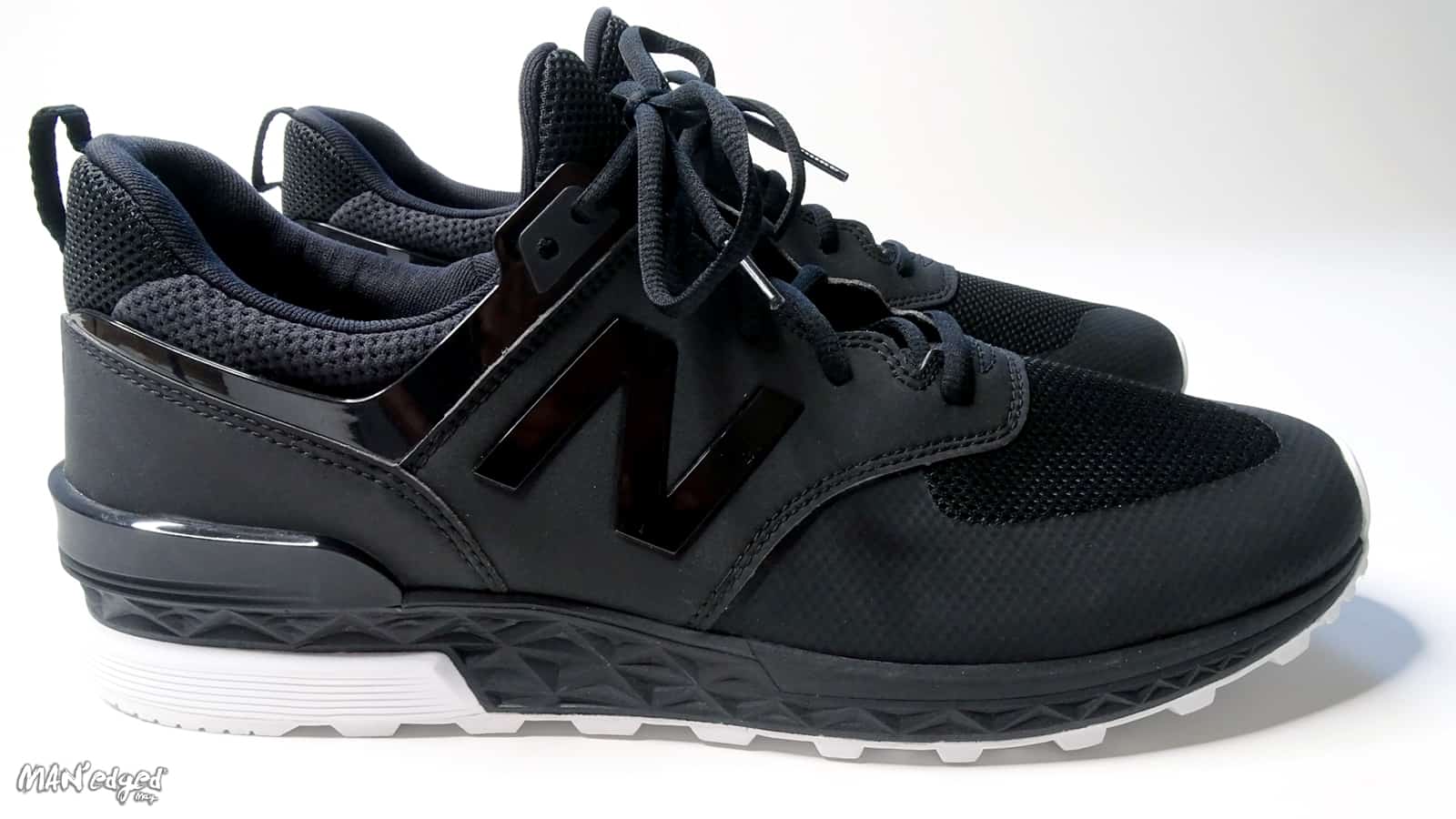 Without a doubt, these shoes feature a minimalist profile while still having comfortable fit enhanced by New Balance's leading performance cushioning. This shoe is a great option that will help support you and keep you looking good during your run.
Investing in smart clothing will work to your advantage
Finally, it's important to set yourself up for success by wearing appropriate clothes that helps you perform at your best.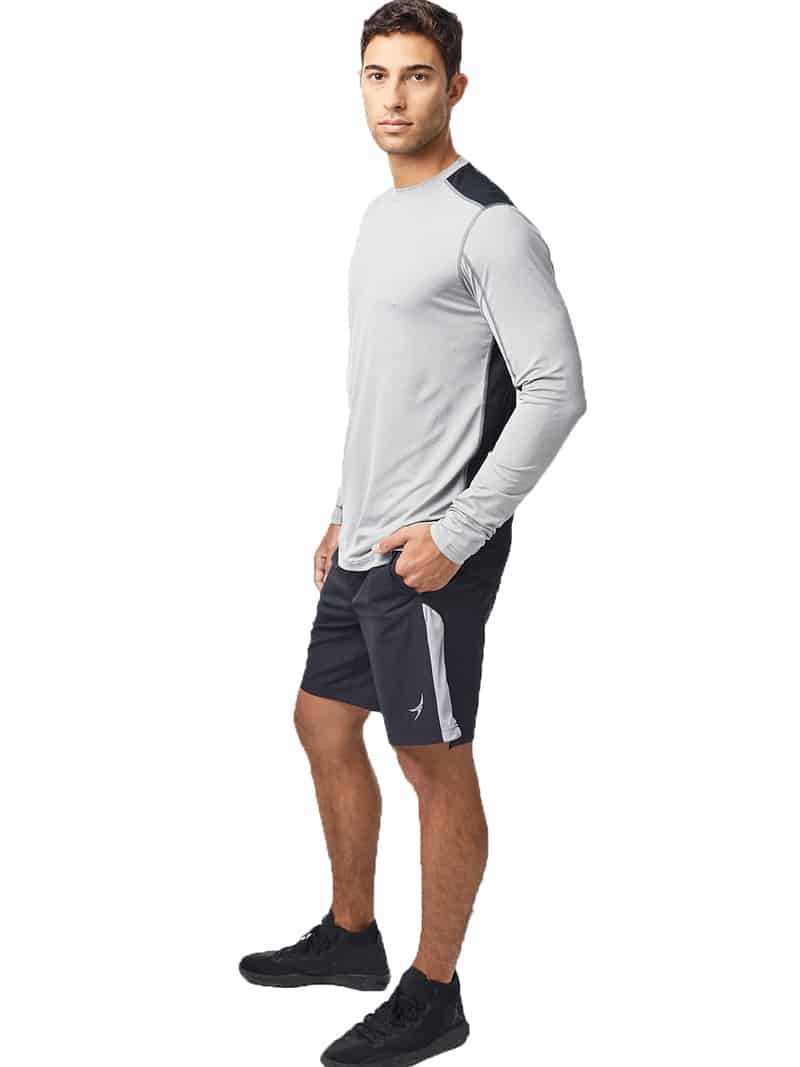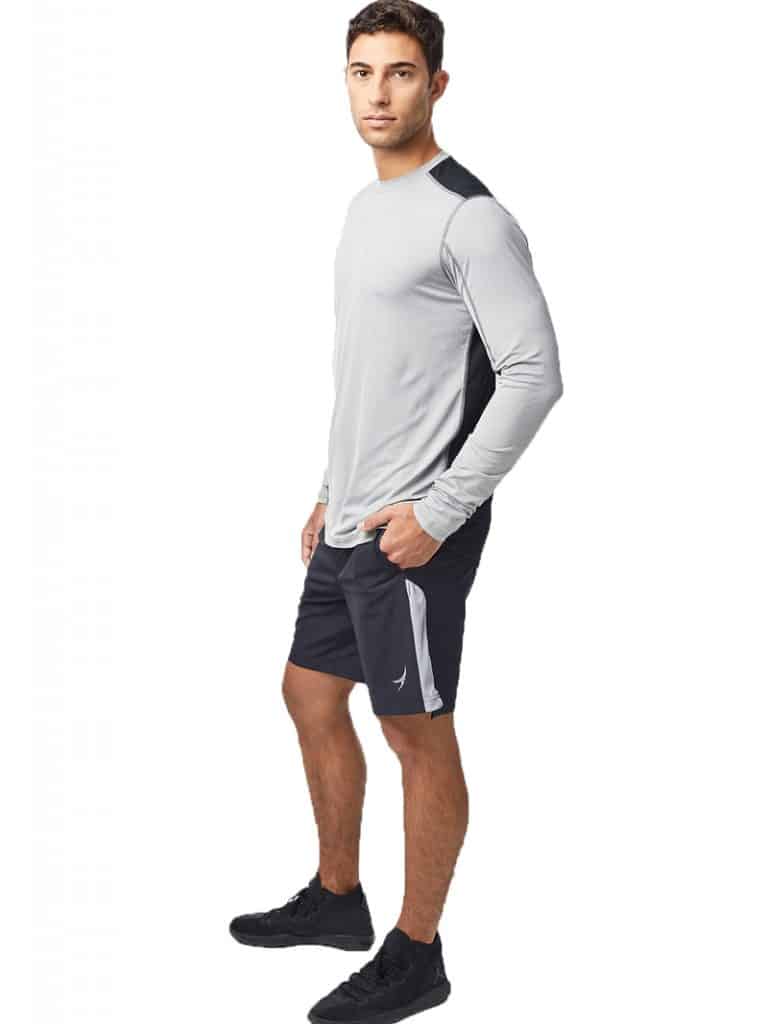 We asked Nina for her opinion about appropriate marathon clothing. She said,
"You need to test out a lot of different clothing on your training runs. You get to see what works best for you, what doesn't chafe, what is too hot/cold."
So, of course, we started wondering what gear would be great to show readers.
Without missing a beat, we received a phone call asking us if we'd like to meet a new craft brand of active apparel called Endeavor Athletic.
Endeavor was founded by Colby Cohen, an American former professional ice hockey defenseman and 2011 Stanley Cup Champion participant.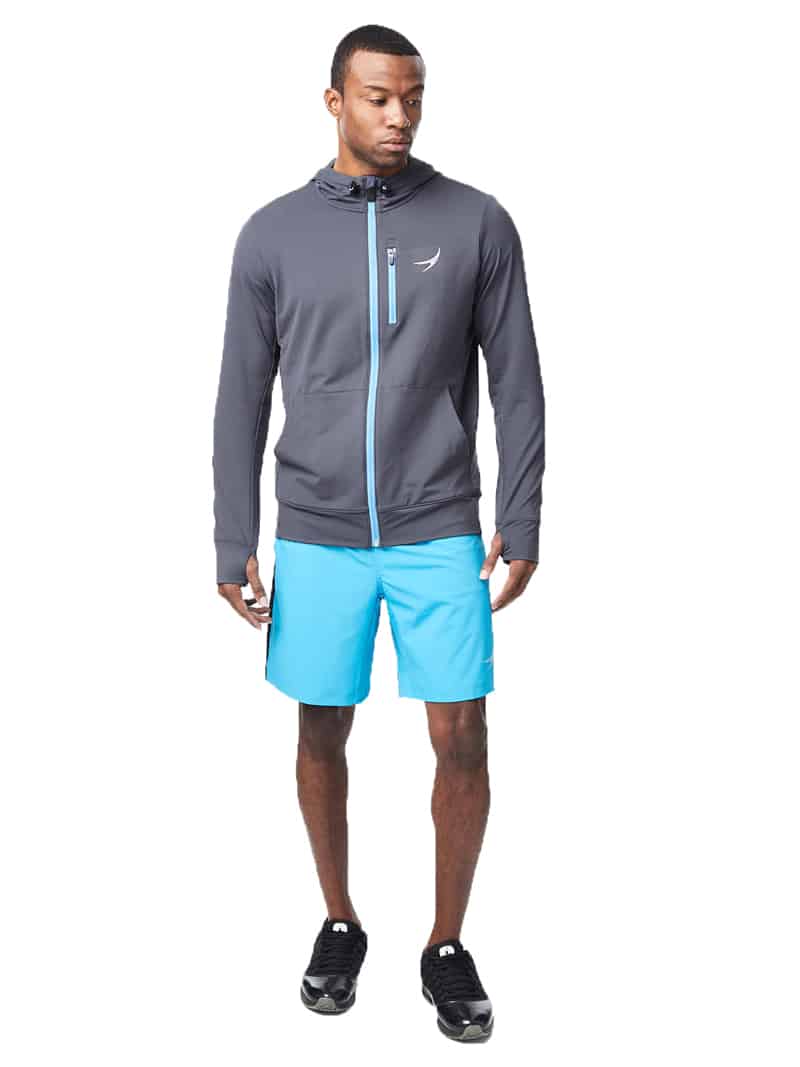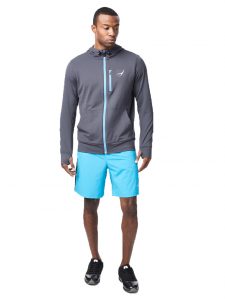 We tested several items from the brand by running around the office and furiously pulling on the fabric.
Yes, Cohen raised an eyebrow, but we went in with the intention of testing the strength of the fabric.
The result: you need this in your fitness wardrobe.
Why?
Their pieces feature built-in iPhone pockets with hidden headphone ports
A patented textile-like

B-O

fighting Polygiene Silver Chloride odor control

Evotek moisture-wicking science
TRIZAR heat management technology
This basically means that you won't stink, become too drenched in sweat, and overheat during your training.
Better yet, the gear will help you perform at your highest level during your run.
Be sure to tag us on Instagram during your run for a chance to be featured on our feed. @MANedgedMAG