Get shredded without ever stepping foot out of your apartment
Yes, you can squeeze in your workout without having to commute to the gym.
Today we'll show you how to transform your closet area into a home gym where you can get a full body workout.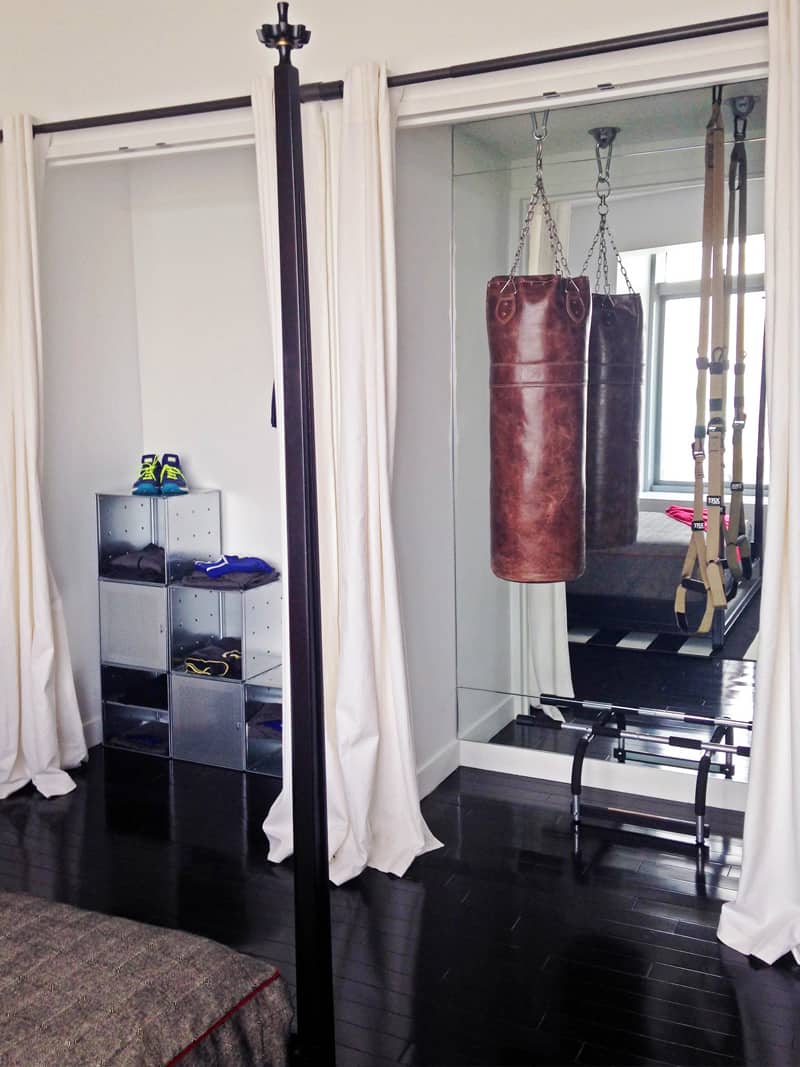 Replace closet door for curtains
Create more space to work out in your closet area by removing the traditional doors and hanging curtains above the door frame with a rod and curtain panels.
Install a wall mirror
Next step is to install mirrors along the back wall of your closet.
You can get wall mirrors for less than ten dollars at IKEA here.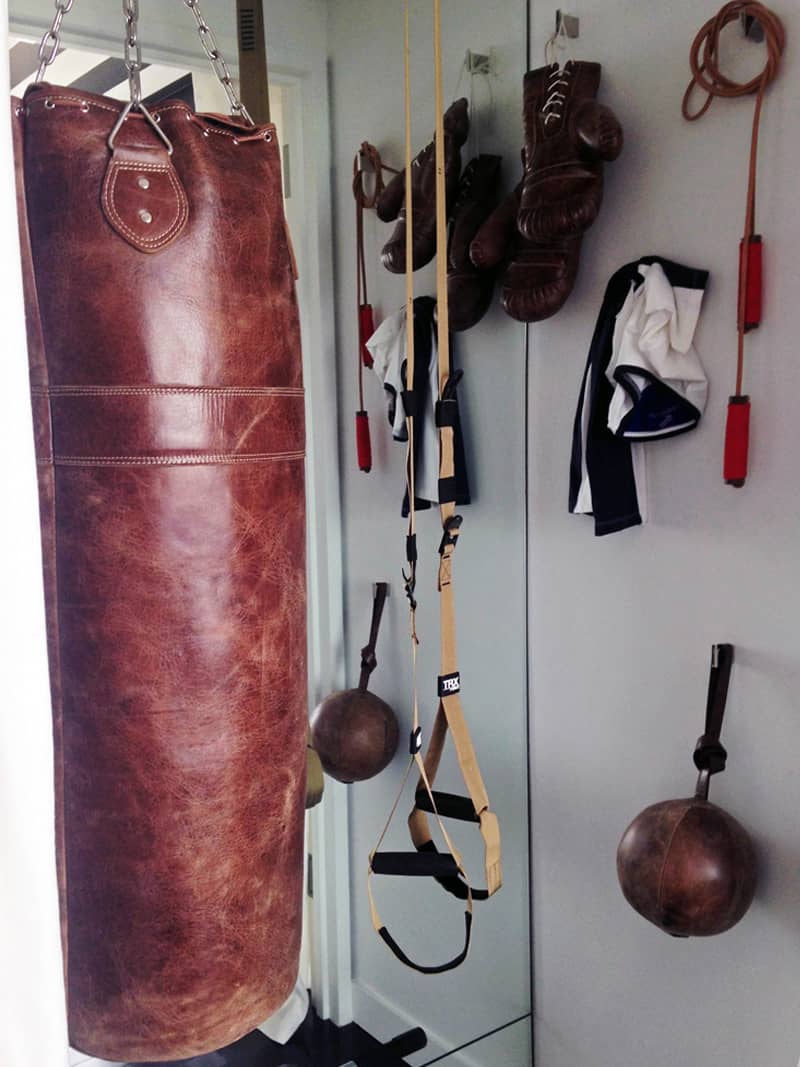 Add a punching bag & TRX Suspension Trainer
Install a punching bag inside the closet using a wall mount.
This video shows you how to do it in less than 15 minutes. You can also add a TRX Suspension Trainer to the ceiling of the closet, as well. It comes with full instructions on how to hang it at home.
The two of these will help you build muscle strength and endurance.
Hang Hooks on sides of walls
Add some reinforced hooks to the side walls of your closet to hang equipment like jump ropes, boxing gloves, resistance bands, and small medicine balls. 
You'll be able to easily grab whatever you need and you'll avoid clutter on the floor.
Use box shelving to house dumbells
Stack a few box shelves like these in the back of the closet, and place any dumbbells or kettlebells here.
*This works best for closets that are at least 4 feet wide and a few feet deep.