Looking to create delicious cocktails, but dread all the mixing and shaking?
If you're like many of us wondering what Batch & Bottle is, you're in for a real delight.
Keep reading to learn how you are never going to have to miss out on the action when serving cocktails at your home party again.
How to have a rad night out…COCKTAILS
First, let's be honest.
Nothing signifies a night out quite like sipping on a mouth-watering cocktail made by an expert bartender, right?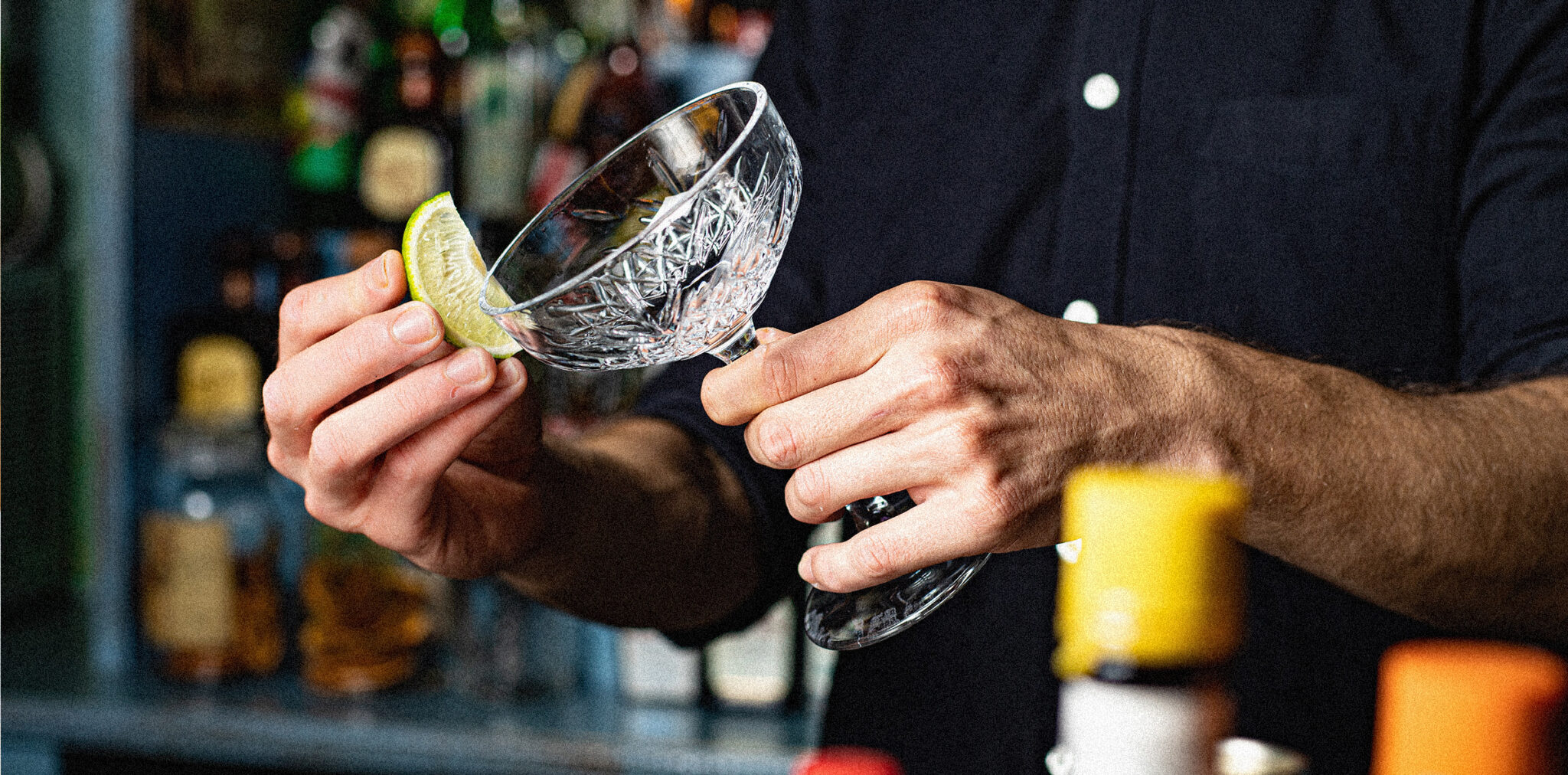 You know, the chic ambiance, music, drinks, and of course the homies in tow.
Why does this all change at home?
Why Do We Become Basic When Serving Cocktails at Home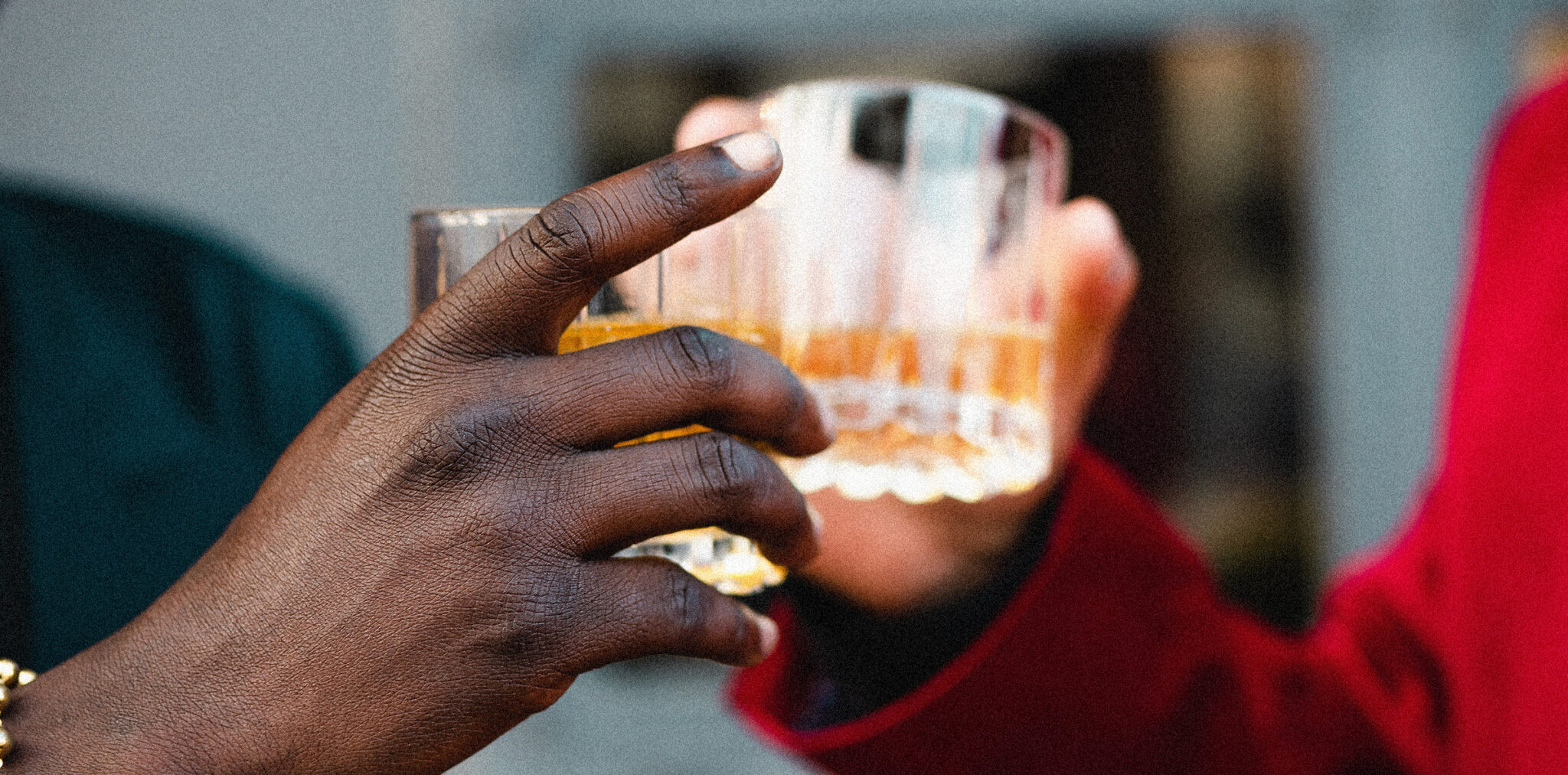 Next, we've realized something kind of bizarre when talking with friends.
Why is it that when we have friends over at home, the majority of us opt for basic wine or a basic spirit/mixer?
Well, it's simply because they are easier to make and serve.
For example, imagine having 10 friends over.
If you went the route of prepping cocktails, that would keep you, the host, busy in the kitchen away from all the acting.
That's no way to host an epic rad night.
So how do you join in on all the action, but still serve rad cocktails? Keep reading.
Bring Home The Radness of Expertly-made Cocktails Right in Your Own Home
Remember how we said that in order to serve delicious cocktails at home you'd need to work away in the kitchen?
Consider that a thing of the past.
Meet Batch & Bottle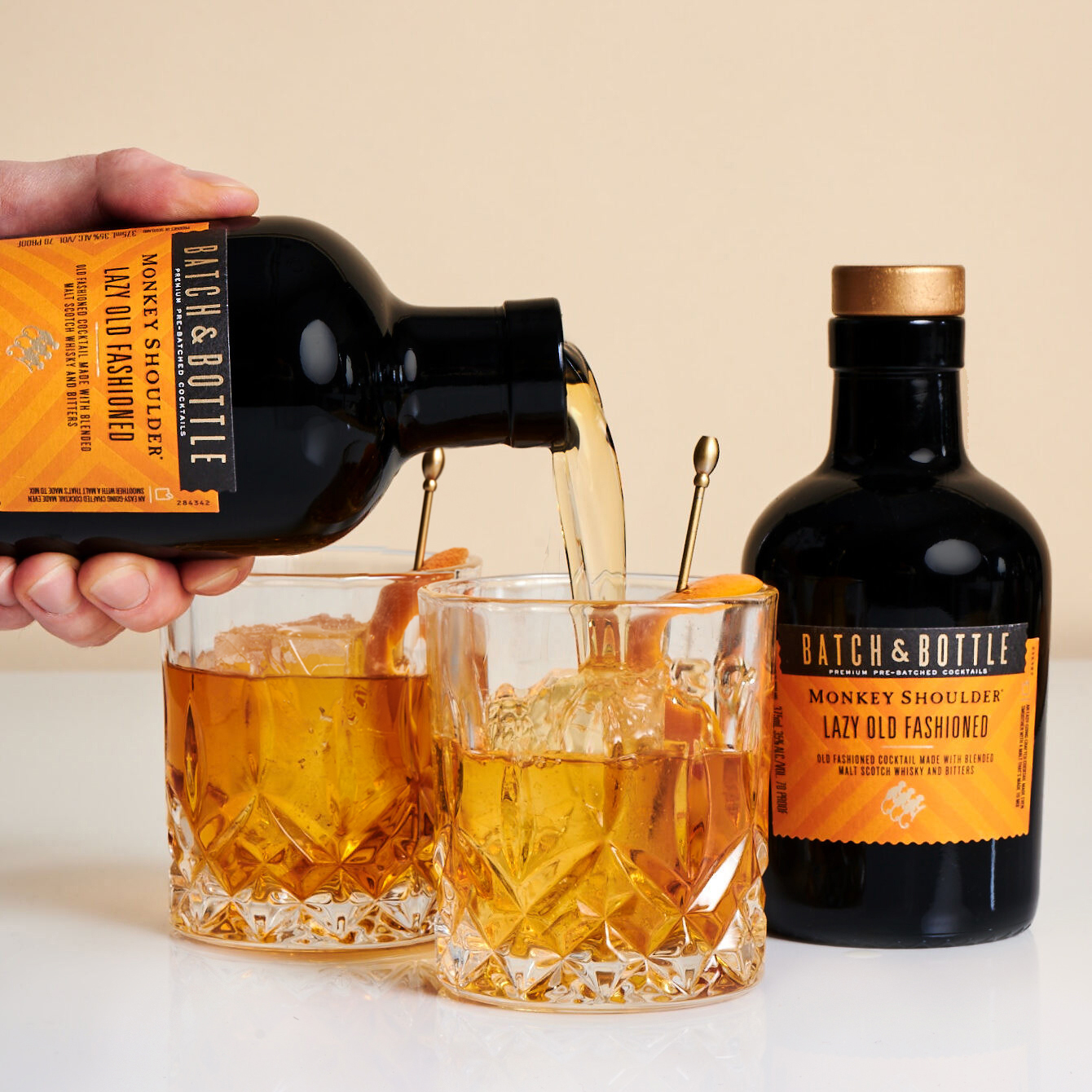 With four premium, pre-batched, ready-to-serve cocktails, Batch & Bottle features some of the world's most iconic spirits brands and brings bar-ready cocktails directly into the home, effortlessly elevating any hosting occasion.
What is Batch & Bottle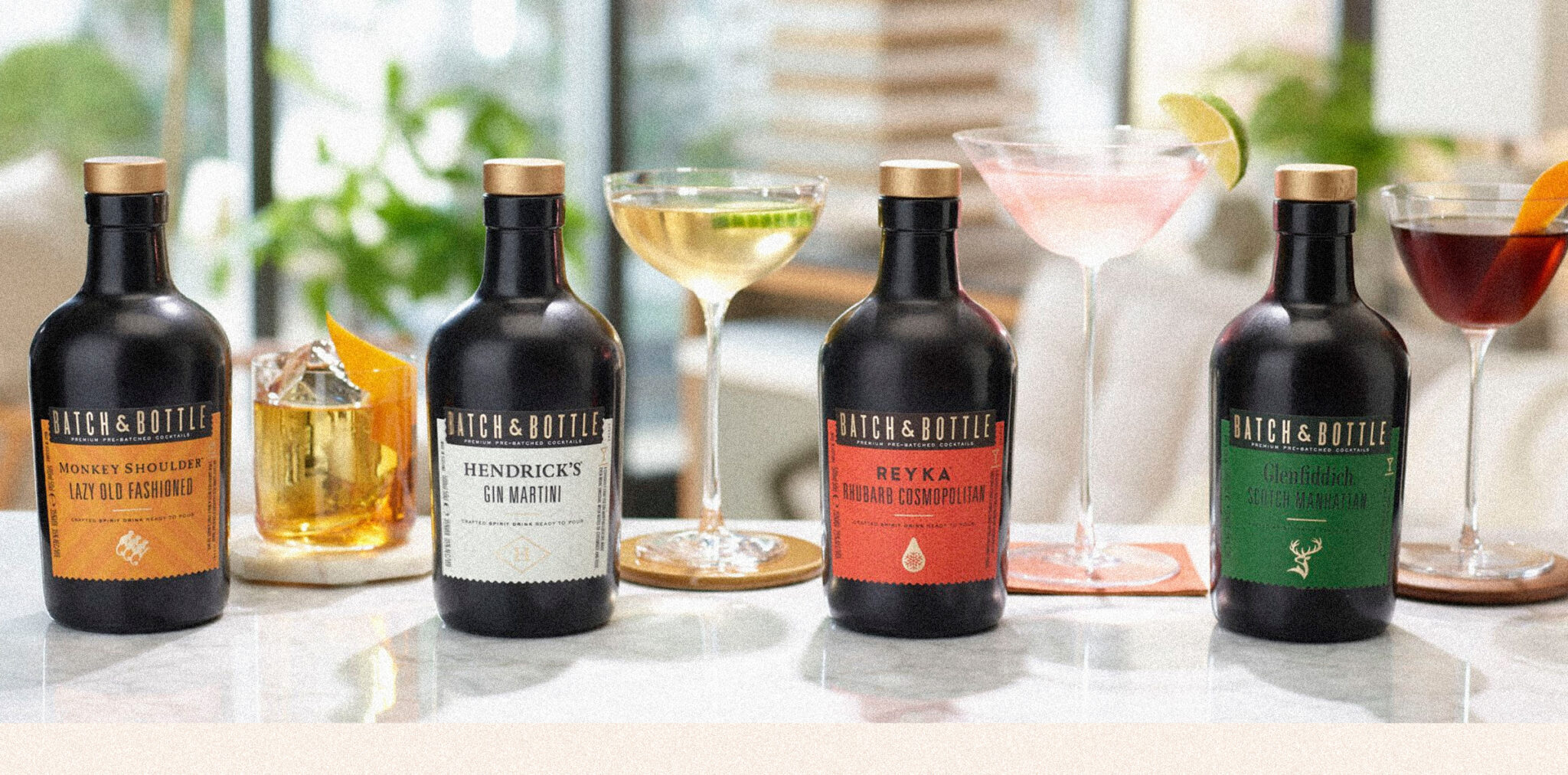 Batch & bottle is a range of pre-batched, ready-to-pour, super-premium bottled cocktails that brings out the best of the world's most iconic spirit brands (www.batchandbottlecocktails.us).
What Iconic Cocktails Does Batch & Bottle Offer?
Right now, they are offering 4 signature cocktails which include:
Lazy Old Fashion (featuring Monkey Shoulder)
Gin Martini (featuring Hendrick's)
Rhubarb Cosmo (featuring Reyka)
Scotch Manhattan (featuring Glenfiddich)
Where To Purchase Batch & Bottle?
Head on over to www.batchandbottlecocktails.us to check out the closest retailers to you.
Want To Effortlessly Host The Most Rad Cocktail Party with Batch & Bottle?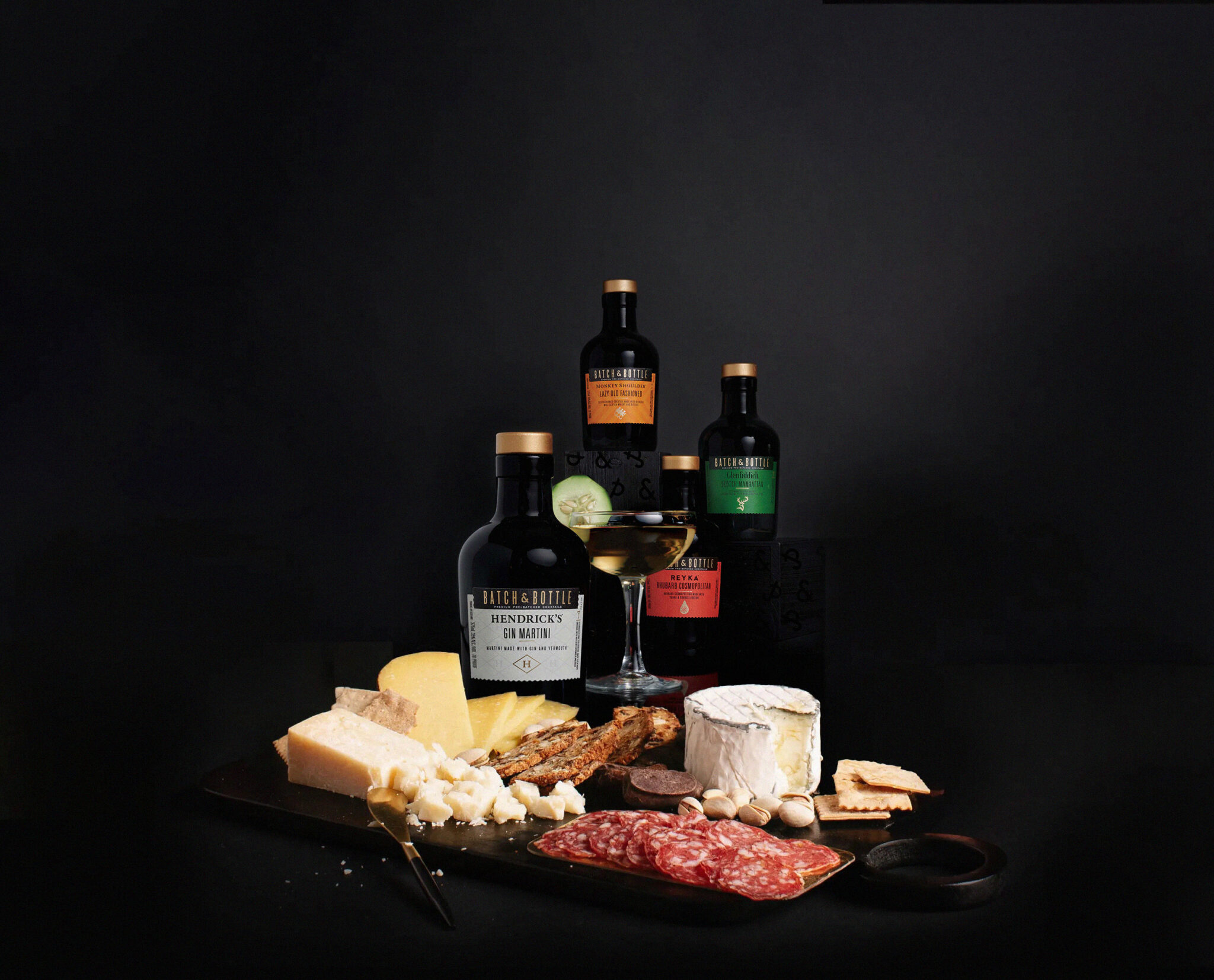 Well, now you can.
Batch & Bottle, the new range of premium ready-to-drink cocktails, is partnering with Board at Home for an exclusive cheese & charcuterie collection, available now.
The collection includes expert-paired cheese and charcuterie offerings, with pairing notes for each of the Batch & Bottle expressions. The kit also includes a Drizly promotional code for readers to order Batch & Bottle directly to their home, to try the pairings for themselves. For the ultimate at-home entertaining experience, readers can order the kit for delivery beginning now HERE.
Please drink responsibily.
Cheers
MAN'edged Magazine