How to wear a flannel shirt for men: the ultimate guide for 2022
In this article, we're going to help you learn what to wear under a flannel shirt and highlight some easy to wear casual outfit ideas 
Figuring out what to wear under plaid shirts and figuring out some simple ways to create a cool outfit can daunting.
Guess what. You're not alone.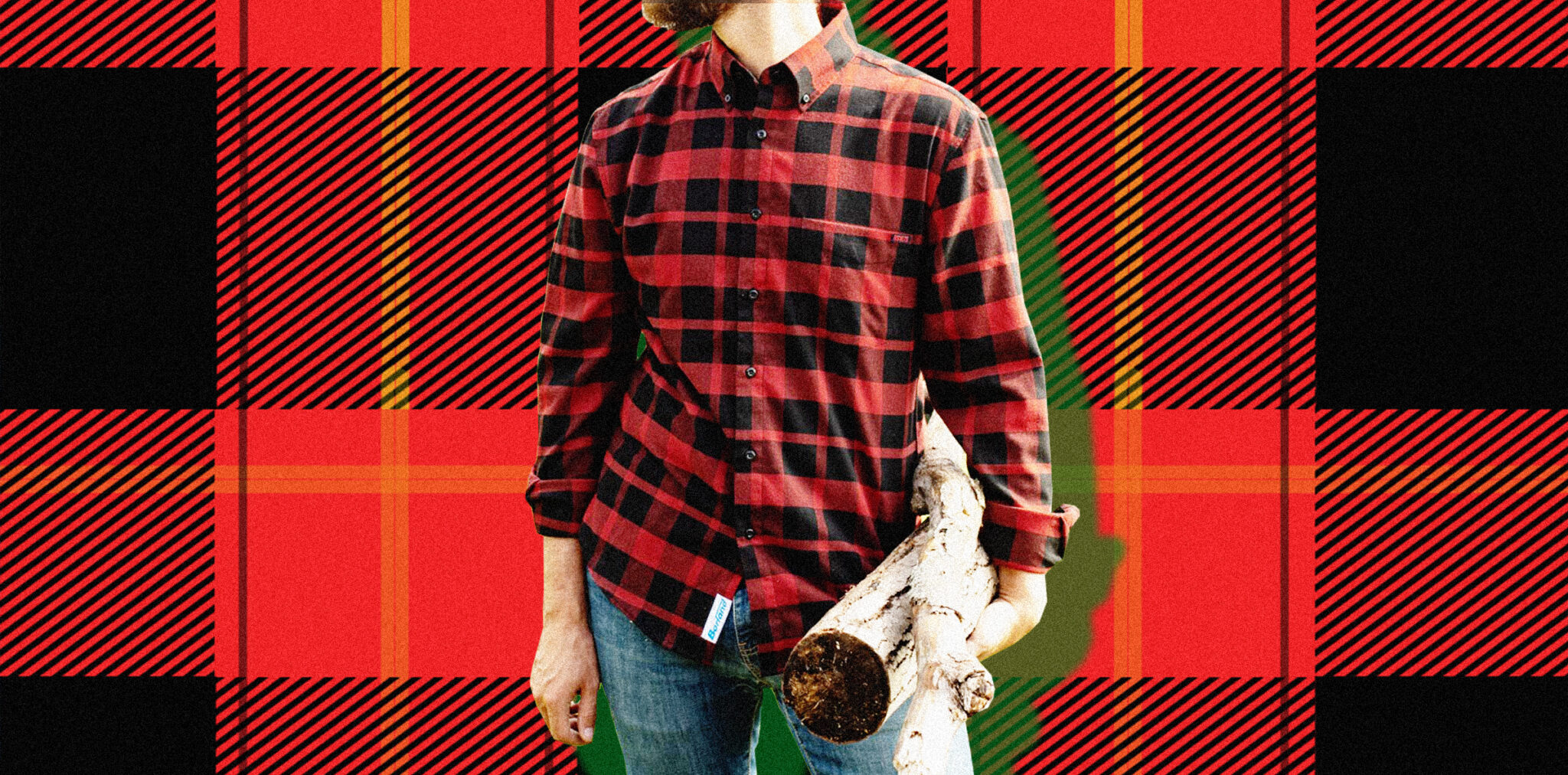 In fact, people google this approximately 10,000+ times a year.
If you're looking to build a stylish look and create some fits then keep reading.
First, we think it's important to start with the basics. Like highlighting one of our new favorite flannels on the market.
Don't Have a Favorite Flannel?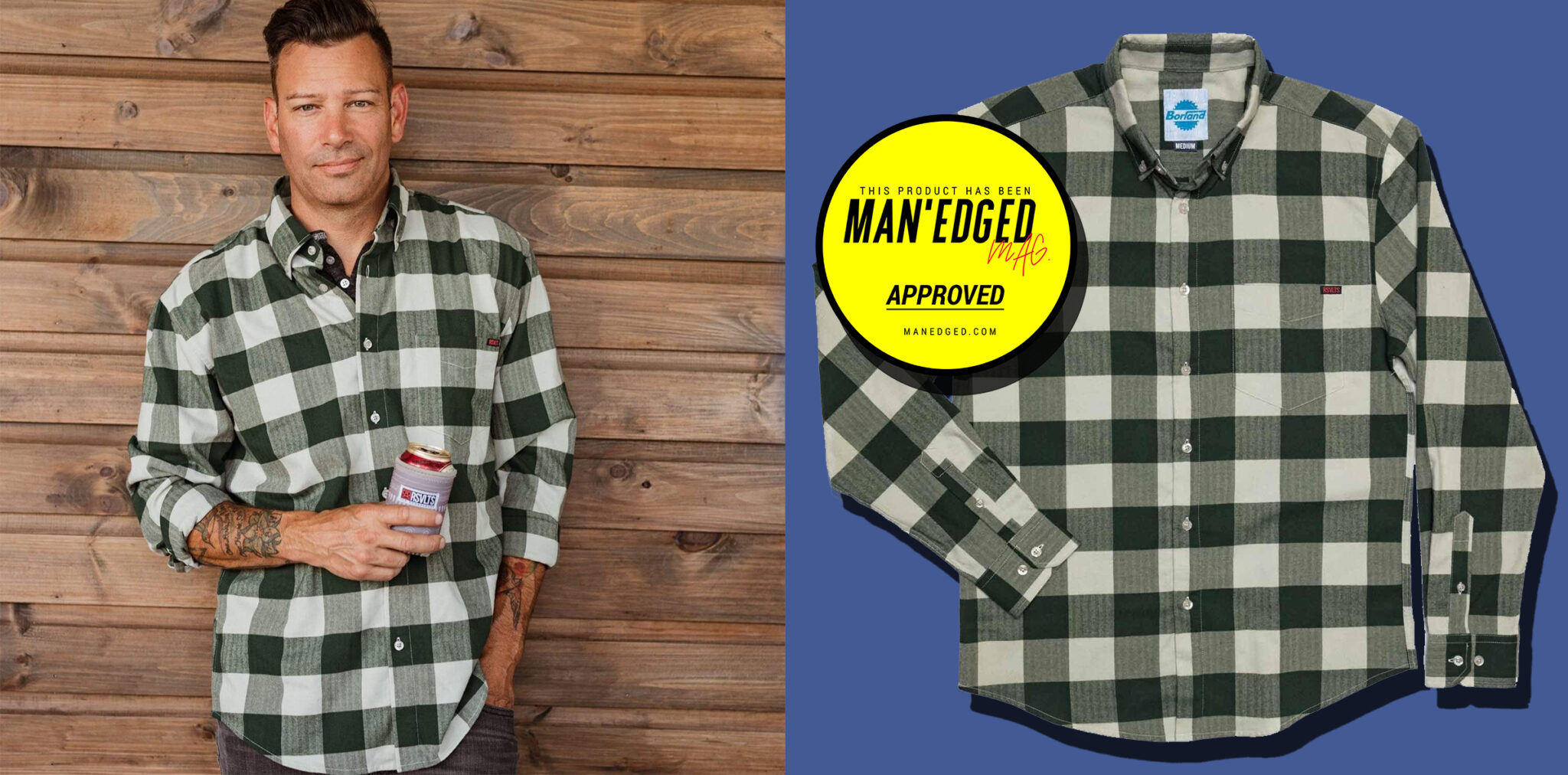 Before we get into our how-to-wear flannel shirts core content some of us might not even have a favorite flannel in our wardrobe.
So, what kind of homie would we be if we didn't highlight one of our current must-have flannel shirts for men.
This flannel top is a closet staple.
*Spoiler alert* Yes, there's a 20% off code for you to use below. You're welcome.

Whether you want to rock it on those colder days and cut off the sleeves to wear it in the warmer months, it's a must-have.
Why do we love the BorlandFlex Flannel Shirts for men by RSVLTS?
For starters, this plaid flannel shirt offers an easy way to achieve the perfect outfit no matter which color or look you're going after.
Are you looking for a plaid shirt that's will help you get the "classic look" or you looking for a smart-casual style that you can wear to an evening out in SOHO?
The Shirt's Soft Texture
in either case, the important thing is that the flannel must not only look the part but also FEEL the part. Especially, if you're looking to achieve a wide range of looks.
The Shirt's Durability
The great thing about these flannel shirts is that they are offered in a poly/spandex blend.
Do you know what this means? It means that this flannel shirt is the easiest way to get the whole flannel plaid look because it feels freaking incredible.
This shirt walks the fine balance of both being rugged yet soft. So, if you're in the market for a men's flannel shirt, we HIGHLY recommend this one.
The Many Different Ways to Style
Now that we've found a men's flannel shirt that is comfortable to actually wear, it's time for the fun styling part.
Of course, we know you have the basic questions like what to wear under a flannel for men, but if you keep reading we're going to also highlight some more style tips for ya.
Use code "MANEDGED20" for 20% off the first purchase of RSVLTS apparel
Shop the BordlandFlex Flannel Shirt by RSVLTS
What is a flannel shirt?
First, let's tackle what a flannel shirt actually is and where it originated from.
A traditional flannel shirt is a woven shirt that has been constructed using fabric such as wool or cotton. As you can imagine, when we found out about the BorlandFlex flannel that offers some stretch, we jumped for joy.
What styles do flannel shirts come in?
Flannel shirts come in all sorts of shapes, sizes and of course patterns. Yes, there are even flannel shirts on the market that come in a gradient colorway.
Where did flannel shirts originate from?
Historically flannels were worn by farmers and people living in the cold countryside for their ability to keep you warm, but as the grunge movement expanded the flannel check shirt became mainstream.
Fun fact: according to farmingbase.com, farmers actually started wearing flannel check shirts back in the 17th Century. They also state that the plaid pattern finds its origin in Scotland while flannel is a Welsh Fabric.
Different Types of Flannel: Plaid Patterns
Solid Plain Flannel vs Plaid Flannel Shirt
If you've been shopping your life, you've probably seen a flannel shirt without really acknowledging that it was flannel.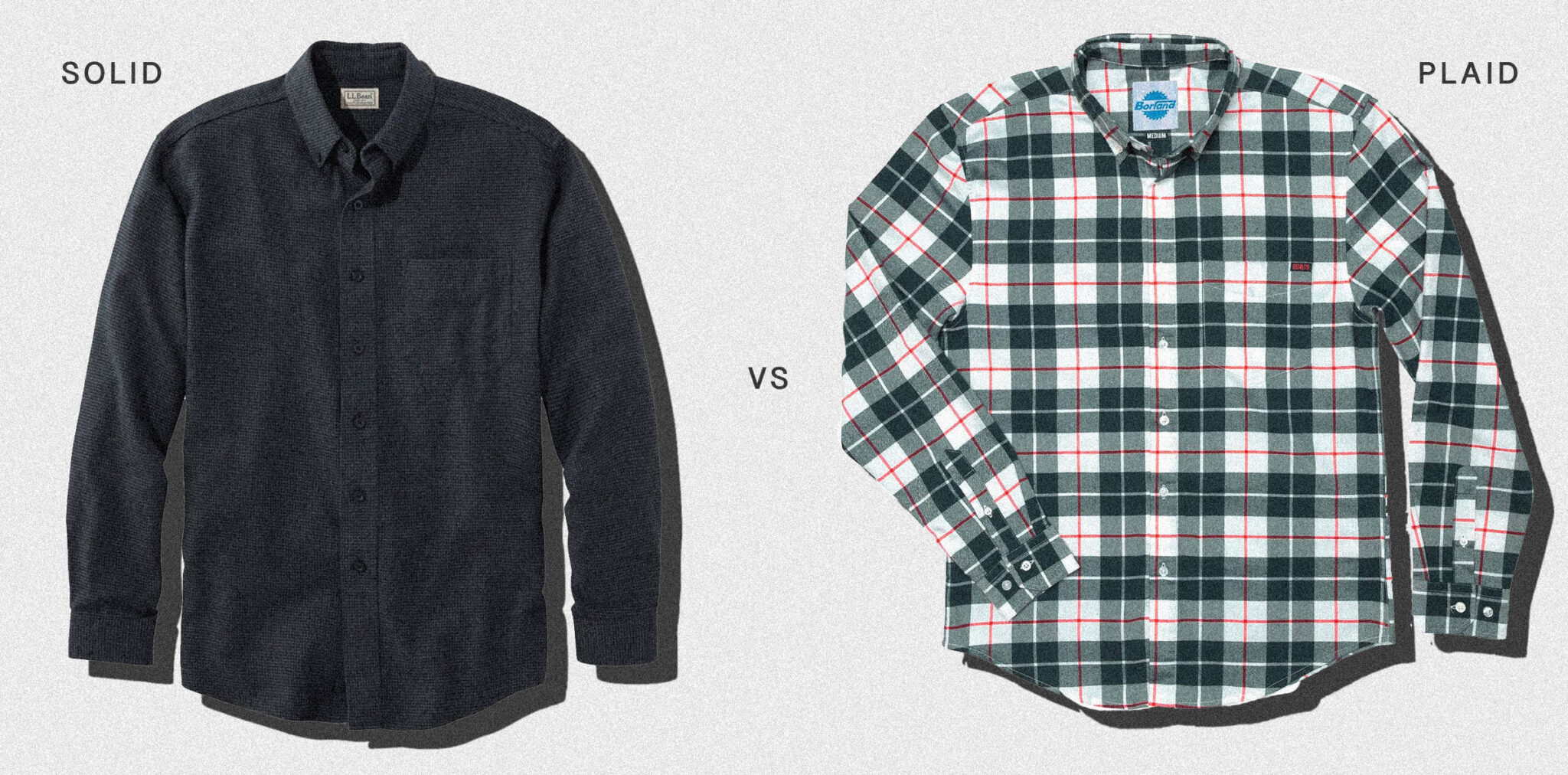 That's because the majority of flannel shirts are made with plain or check designs even though the checkered shirts are more popular with men.
The Plaid Flannel Shirt For Men
The plaid (checkered) shirt is a bit more informal and casual. It's considered more a bold statement compared to the other.
The plaid flannels are great to wear to bbq's, the friend's house, a casual bar, a night out, or really anywhere where the term dressy does not exist.
The Solid Flannel Shirt For Men
For the sake of this article, we will be focusing on the plaid flannel, but that doesn't mean we don't enjoy the solid colorway. The solid flannels are a bit more understated. You'd typically want to wear their places where the attire has to be dressy or more upscale.
The most important thing to remember is that when you decide to wear a plaid flannel shirt you MUST try to keep the rest of the ensemble neutral as you don't want the entire outfit to clash.
Different Colored Flannel
In addition to the above, we have a wide selection of classic colors to choose from when it comes to men's flannel shirts.
Depending on how much of a fashion statement you're looking to create and depending on the dress code of the venue we're going to lay out some of the options that are available to you.
Red Flannel Shirt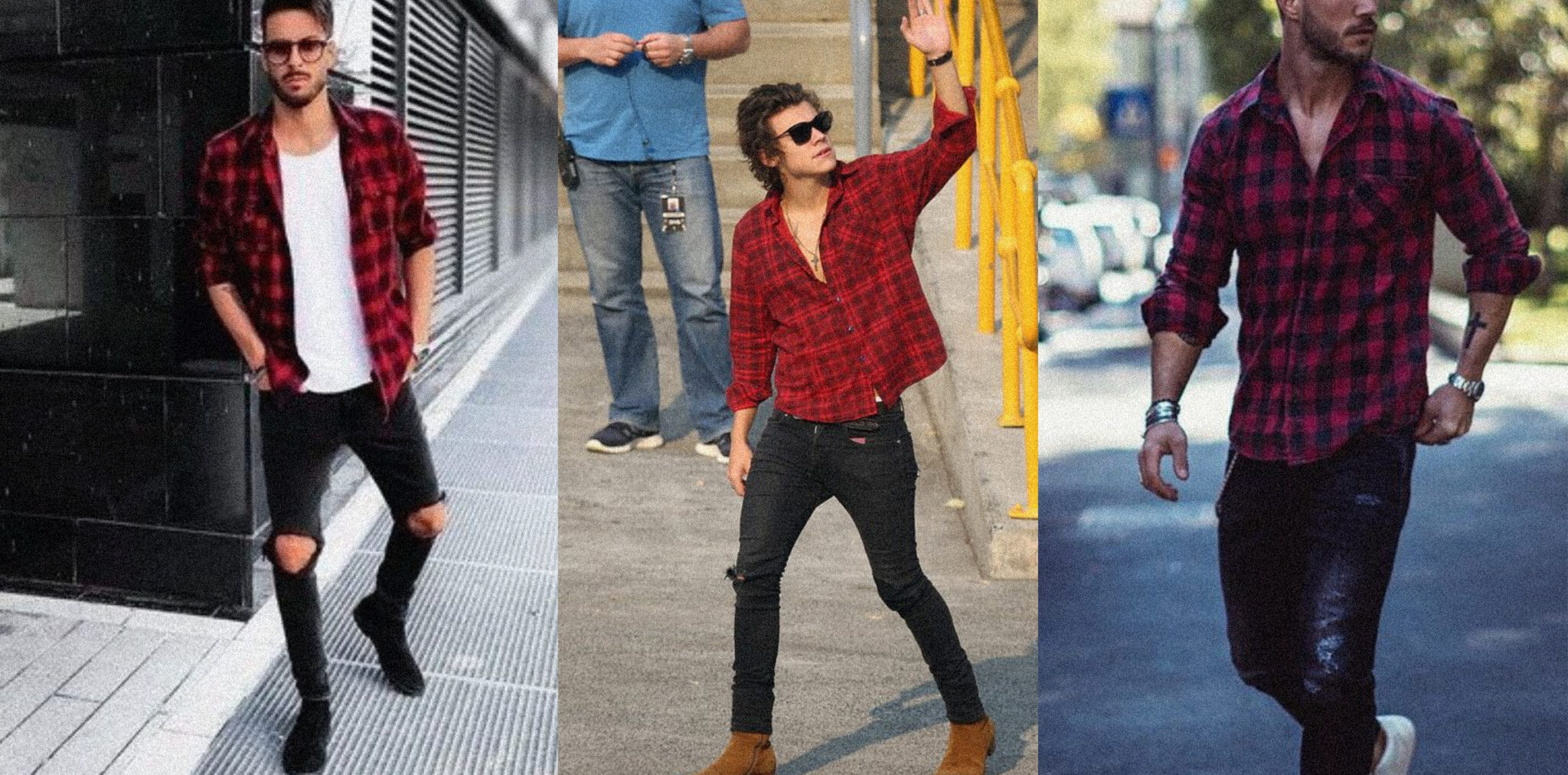 First, let's start with the red flannel shirt.
The red colorway offers a classic style when it comes to the flannel shirt. It's typically the go-to primary color when we think of a plaid flannel shirt.
To get the best results when pairing a red flannel shirt with bottoms is to opt for dark jeans and a black t-shirt.
Next, you'll want to toss on a sleek pair of sneakers like this one we highlighted in our past article (click here to read).
If the venue you're attending requires a more elevated attired, then we highly suggest pairing the ensemble with black or tan chelsea boots to keep things looking stylish and classic.
White Flannel Shirt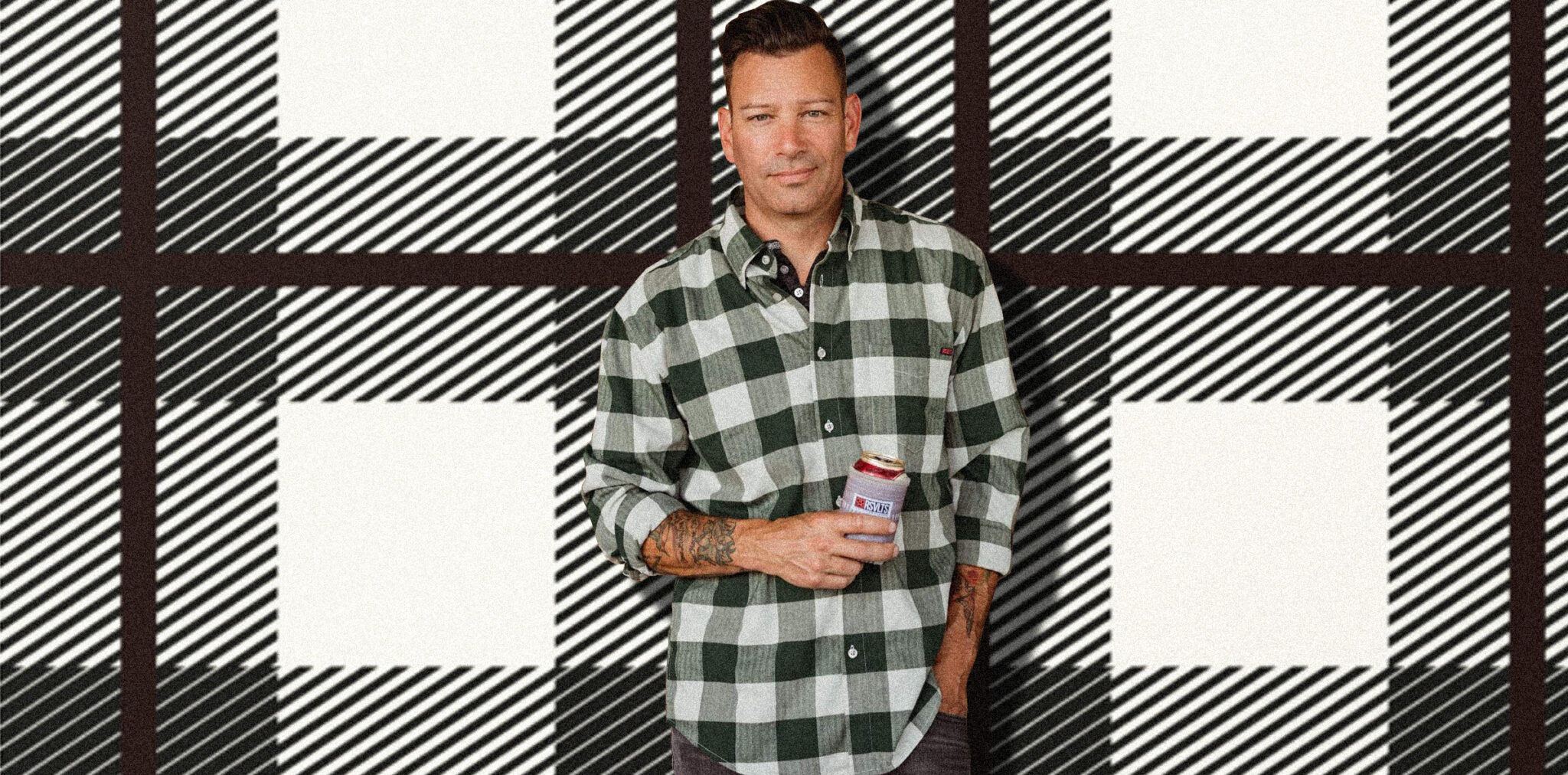 Second, we're going to touch on the white flannel shirt.
The white flannel shirt is great for when the colder months are a thing of the past. Yes, we're talking about spring and summer. White flannel is a great way to go. They're offered in long sleeves and short sleeves.
The great thing about white flannel shirts is that they offer you some freedom to add bright colors to the entire look. For instance, let's say it's a great 70-degree sunny day.
You'd want to rock your white flannel shirt with your favorite light blue jeans and top it off with white sneakers like these ones here.
Black Flannel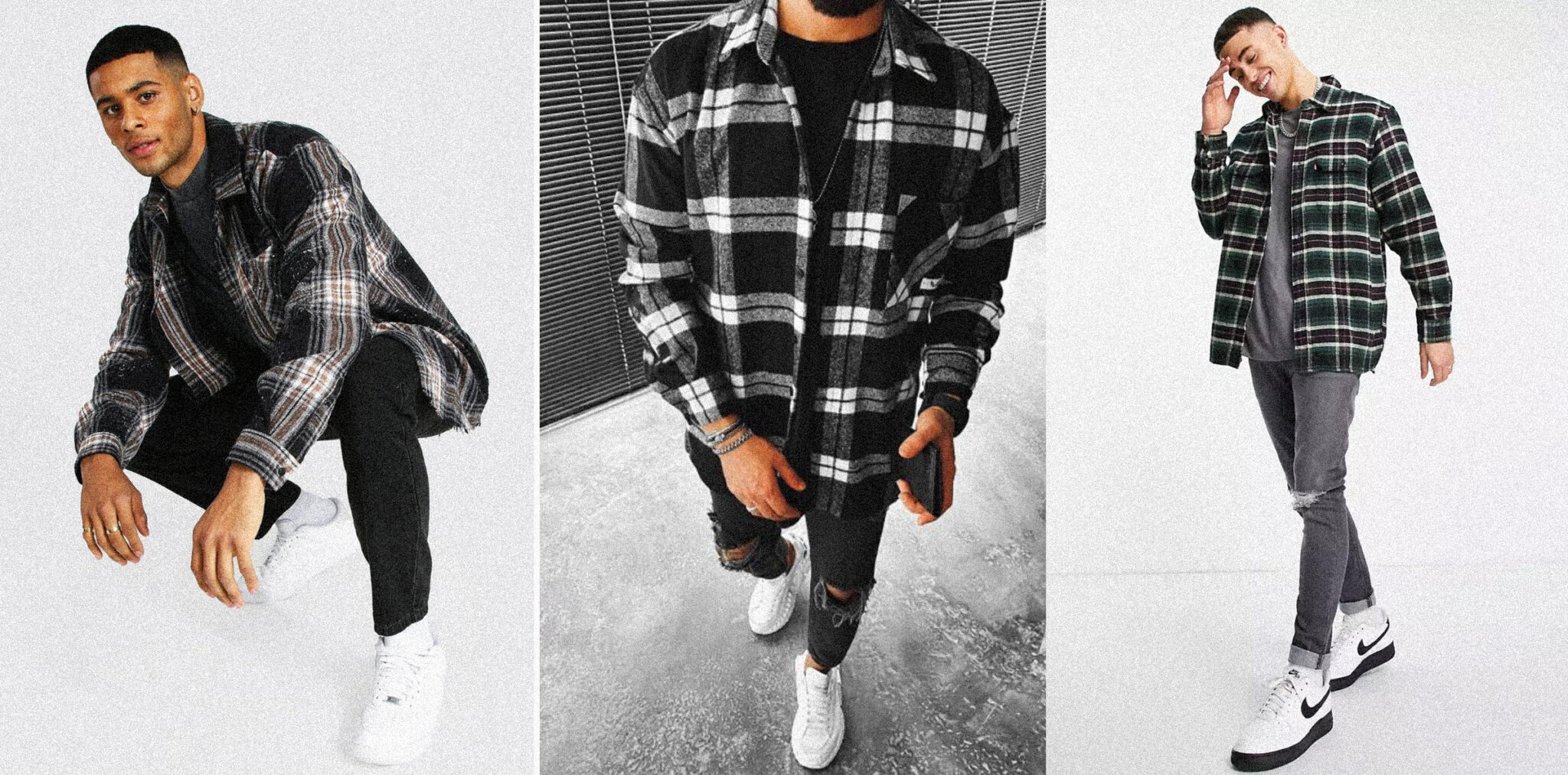 Next, let's talk about the black flannel shirt outfit.
Imagine you have to go meet someone for a date in SOHO and you want to look edgy yet still refined. This is when we'd opt for the black flannel.
There are two ways to really wear this flannel or any flannel in this case.
You can totally wear an unbuttoned flannel shirt. We'd recommend sporting a cool necklace to give your neckline some subtle visual interest.
If you feel better with an undershirt, this is NOT the time to bust out a stretched-out Hanes shirt you've had tucked away in the corner.
Instead, you'll want to wear a great-fitting plain t-shirt. We really enjoy a sleek black men's t-shirt although you can interchange this with a white shirt if that's more your thing.
One of our favorite ways to further elevate this outfit would be to wear a black leather jacket.
Boom, you're now a rockstar.
Green Flannel Shirts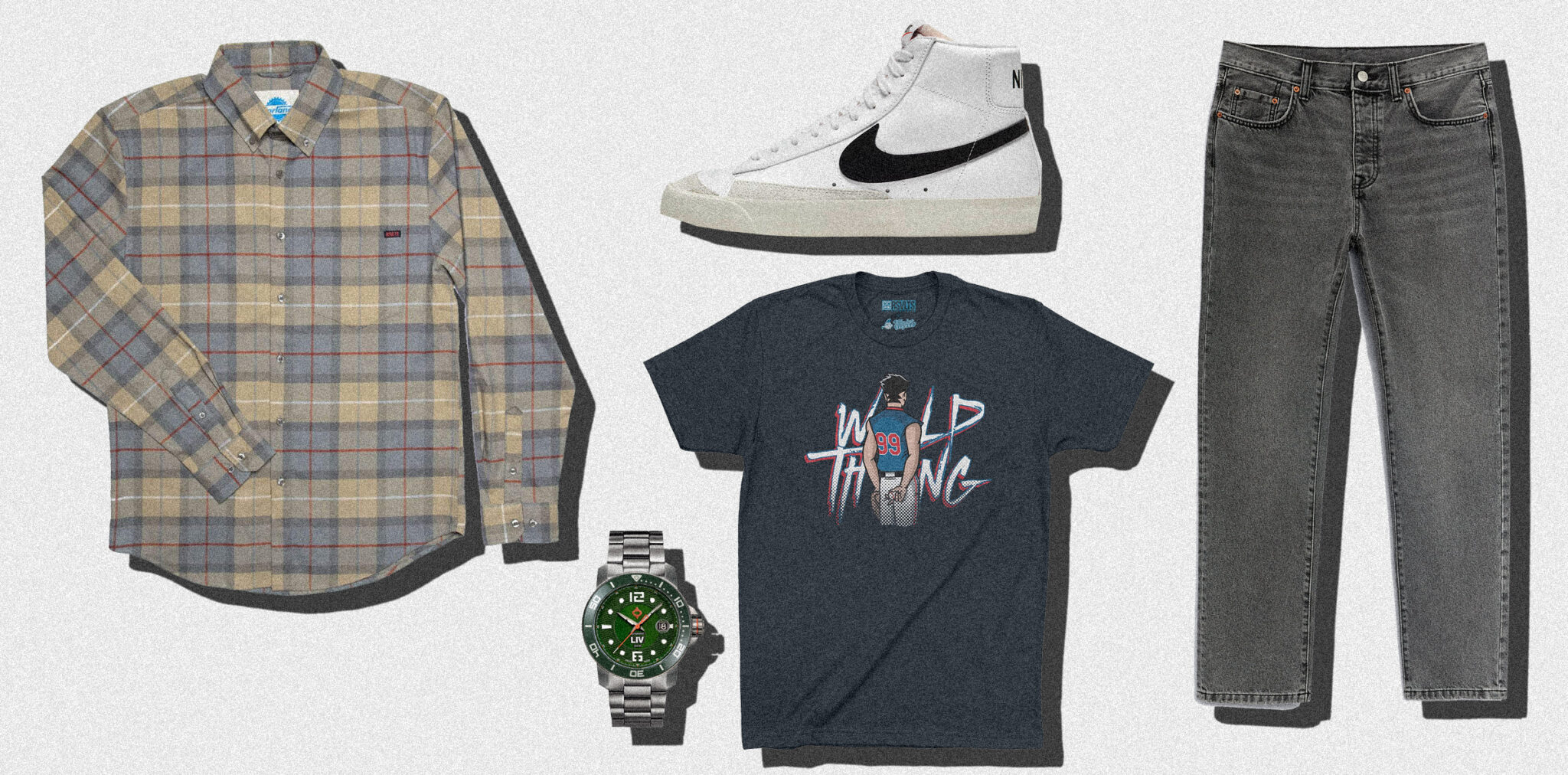 Lastly, we'll touch on the green flannel shirt.
For us, it's definitely not at the top of the list, but if green is more your style, we don't judge.
Remember how we said most men probably don't want the lumberjack look? Well, for those of us that do, the basic green flannel shirt is going to be your best bet.
Let's say you have a big beard and want a rugged outdoorsy style, then a green color flannel shirt might be for you.
However, we like things that are a bit different, so we totally dig this olive green flannel shirt from RSVLTS. As you can see, we're obsessed with them right now.
We recommend pairing your green shirt with your favorite graphic tee and of course a pair of jeans like your darker blue or grey jeans. If you want to give it a more street casual look, we opt for a really fun graphic tee too.
Flannel Outfit Ideas: Style Tips + Simple Ways to Wear
Now, let's talk about building your flannel shirt outfit.
There really are two main ways to wear a flannel shirt when it comes to the overall look, which fall into two categories:
Creating a Casual Look
Creating an Elevate Smart Look
So, that's how we're going to tackle this next section.
The Casual Look: flannel shirt outfits for men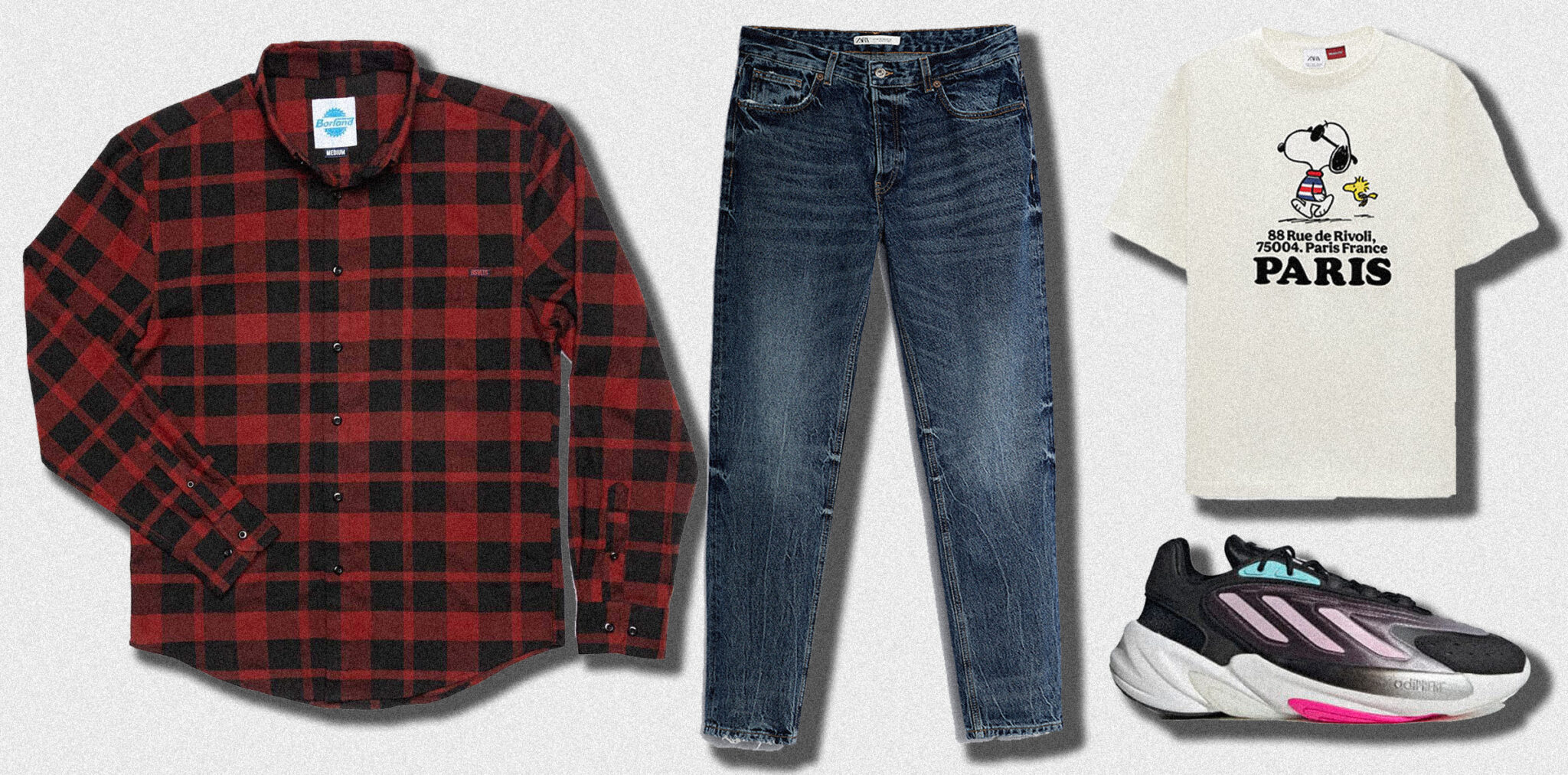 Now that we have some of the basics out of the way, we can get into the various flannel shirt outfits that you can easily create at home.
First, let's touch on the casual flannel look.
Suppose we have to head to outdoor activity, brewery, or brunch. We would most likely want to wear something a bit more casual. To achieve this look, we'd recommend wearing your flannel with blue denim jeans. Let's opt for a red flannel shirt and blue jeans.
Blue denim jeans just help give off a more casual aesthetic, but the colored flannel shirt will help keep things looking slightly elevated versus a basic t-shirt.
If you really want to amp up the casual look we suggest wearing a cool graphic tee to help complete the look and a sweet pair of kicks like this ensemble shown in the image above.
The Smart Casual Look: flannel shirt outfits for men
Looking to build a more elevated look?
This is where you'd want to create a smart-casual look. We'd recommend the black flannel with black jeans. Keep it simple stupid.
If you're grabbing drinks, let's make you a bit more sexy by leaving the top couple of buttons unbuttoned.
Boom you little sex kitten you.