1: You'll be at the epicenter of the Tribeca Film Festival

Yes, you read that right.
This is something even the stars wished they could check out.
Our friends over at Bulleit, the best-selling and top trending whiskey, will be bringing the brand's latest Frontier Works project — The Bulleit 3D Printed Frontier Lounge, an immersive and intimate 3D whiskey experience — to this year's Tribeca Film Festival!
Woohoo!
What's this exactly? Keep reading.
2: You'll be served the world's first 3D cocktail
Okay, so like seriously, we're literally telling you about something that you can pass down to your grandkids during story time.
When was the last time you were able to say you got to experience the world's first something?
This 3D bar will serve some of the world's first 3D printed cocktails (yes, they exist and they are as cool as they sound!)

3: There will be plenty of award winning whiskey to drink

What's a bar without some delicious spirits right?
What if we told you this 3D bar would be featuring award-winning Bulleit bourbons and ryes?
Yeah, we're salivating too.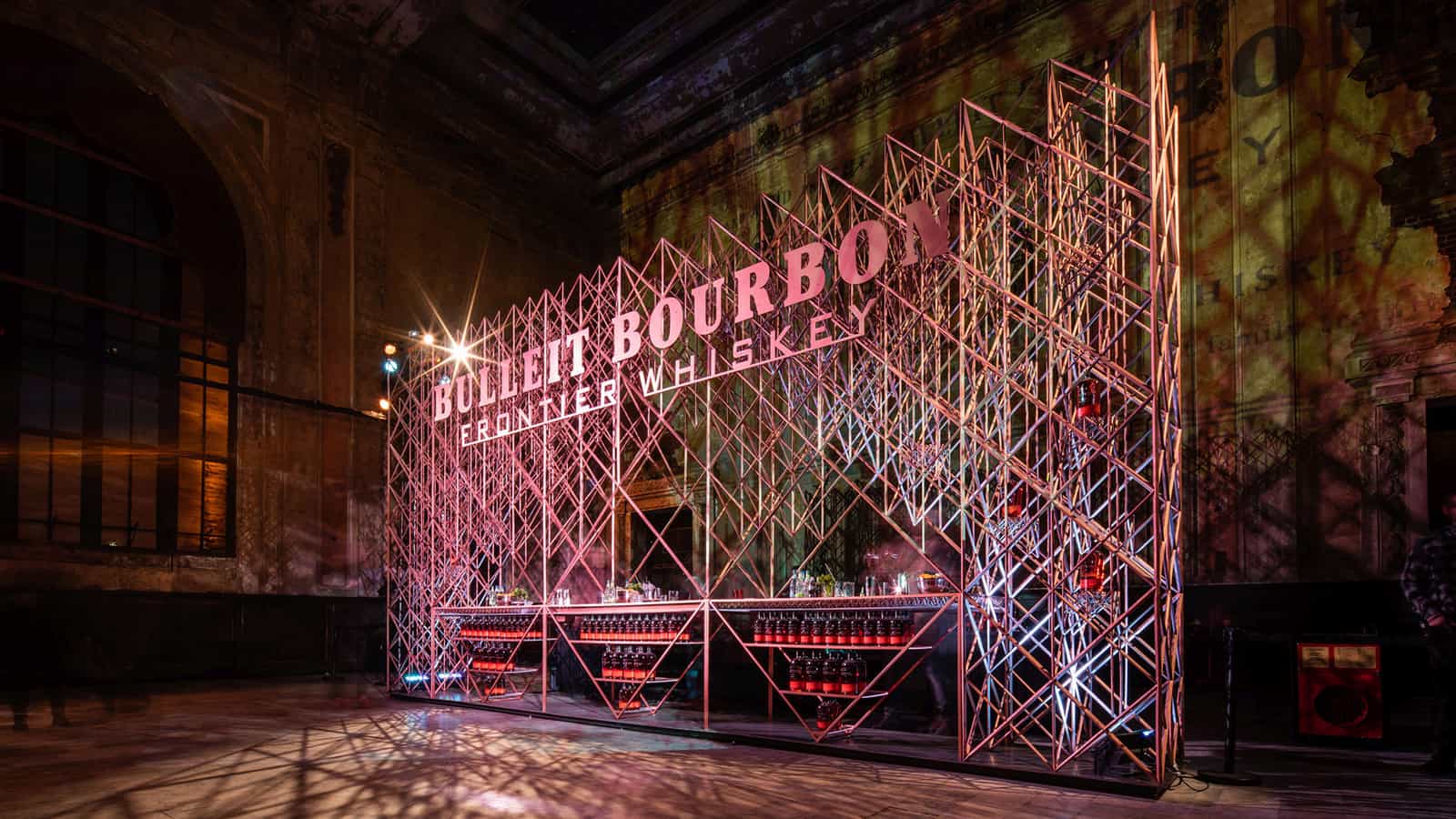 4: This will be an Uber exclusive event

Starting today, fans and festival-goers (21+) can visit https://guests.bulleit.com/ to RSVP for a chance to experience the space including a jaw dropping 3D printed bar and some of the world's first 3D printed cocktails.
Remember, this is from 7-10pm on Wednesday, April 24th through Friday, April 26th, so don't miss out!

5: Plenty of Instagrammable moments

You're only as good as your last post right?
Well, make sure your phone has plenty of space to record because you'll be able to capture some pretty amazing content at this lounge.
In collaboration with the architecture and design practice FAR frohn&rojas and fabrication team at Machine Histories, Bulleit will transform Studio 525 into a 3D experiential lounge, highlighted by a jaw-dropping 3D printed bar.
The space will be brought to life with music from cutting-edge New York-based DJs, Odalys and Angel and Dren, as well as a series of high-tech lighting projections featuring some of the hottest films debuting at this year's festival.
So, what are you waiting for?
RSVP now: https://guests.bulleit.com/