Feeling overwhelmed while preparing cocktails for guests to enjoy? 
Not anymore.
Today, we're going to show how easy it is to make a delicious tasting Holiday punch that'll have your guests feeling like they're at the coolest party ever.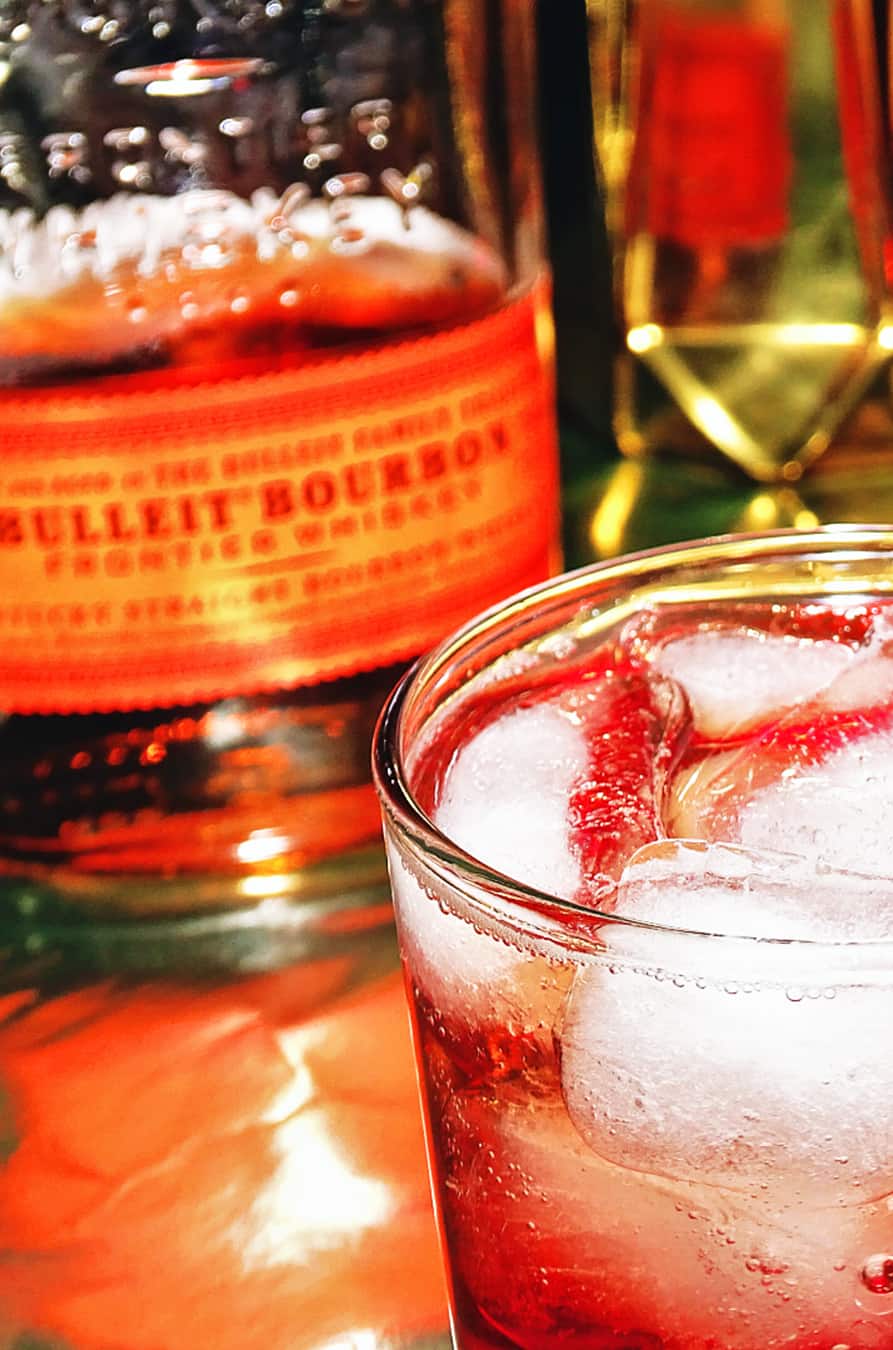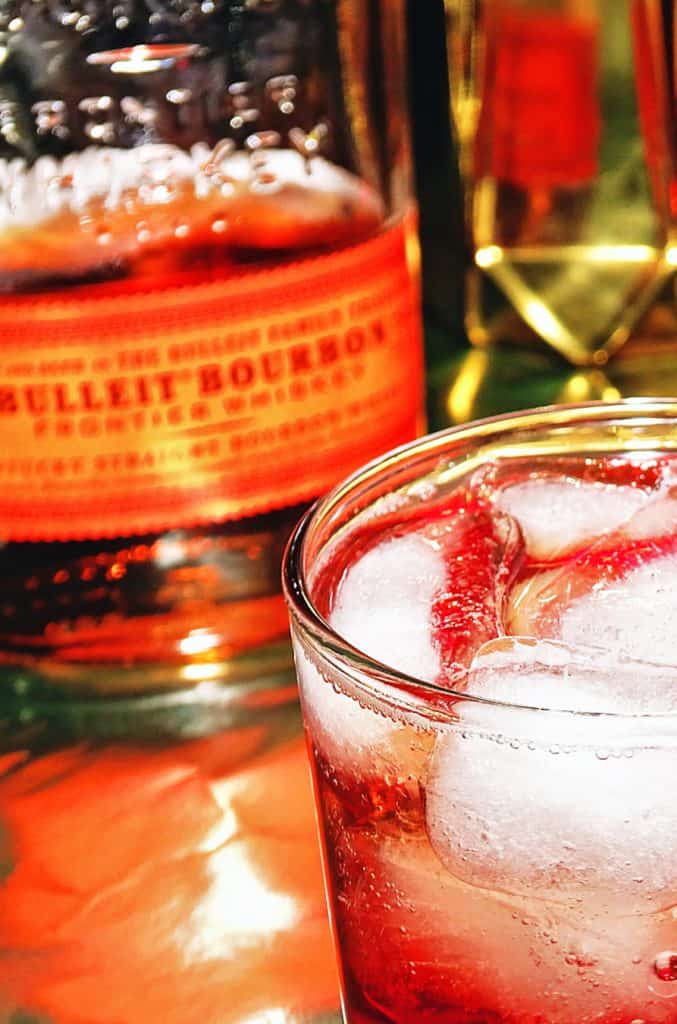 Before we dive into today's mouth-watering drink recipe, we need to be upfront with you.
We tried this recipe recently during a holiday party and it worked wonders on the crowd. It was a Friday night and people just got off of work after a long week, so you could imagine people feeling a bit tired.
As soon as they stepped into the room, we had them try a sip of the holiday punch and boom! Everyone was surprised to see how great this holiday punch tasted. 
Have you ever tried that mysterious holiday punch bowl at a party and been let down? Yeah, us too. That's why when we made this punch, we were like, "Hey! This is actually kind of good." Hence, this particular articles title.
Now, we want to pass this party wisdom down to our readers.
Get ready to have a great evening.
Here's what you need
1.25 oz. Bulleit Bourbon
2.5 oz. Cranberry Juice
2.5 oz. Cranberry Juice
0.25 oz. Ginger Syrup
1 oz. Club Soda
Garnish: Frozen Cranberries
Here's what to do
Here's where the magic happens.
First, grab some short glasses and fill with ice cubes. If you want to go the extra mile, toss in some frozen cranberries.
Next, add 1.25 oz. of Bulleit Bourbon and  2.5 oz. of Cranberry Juice.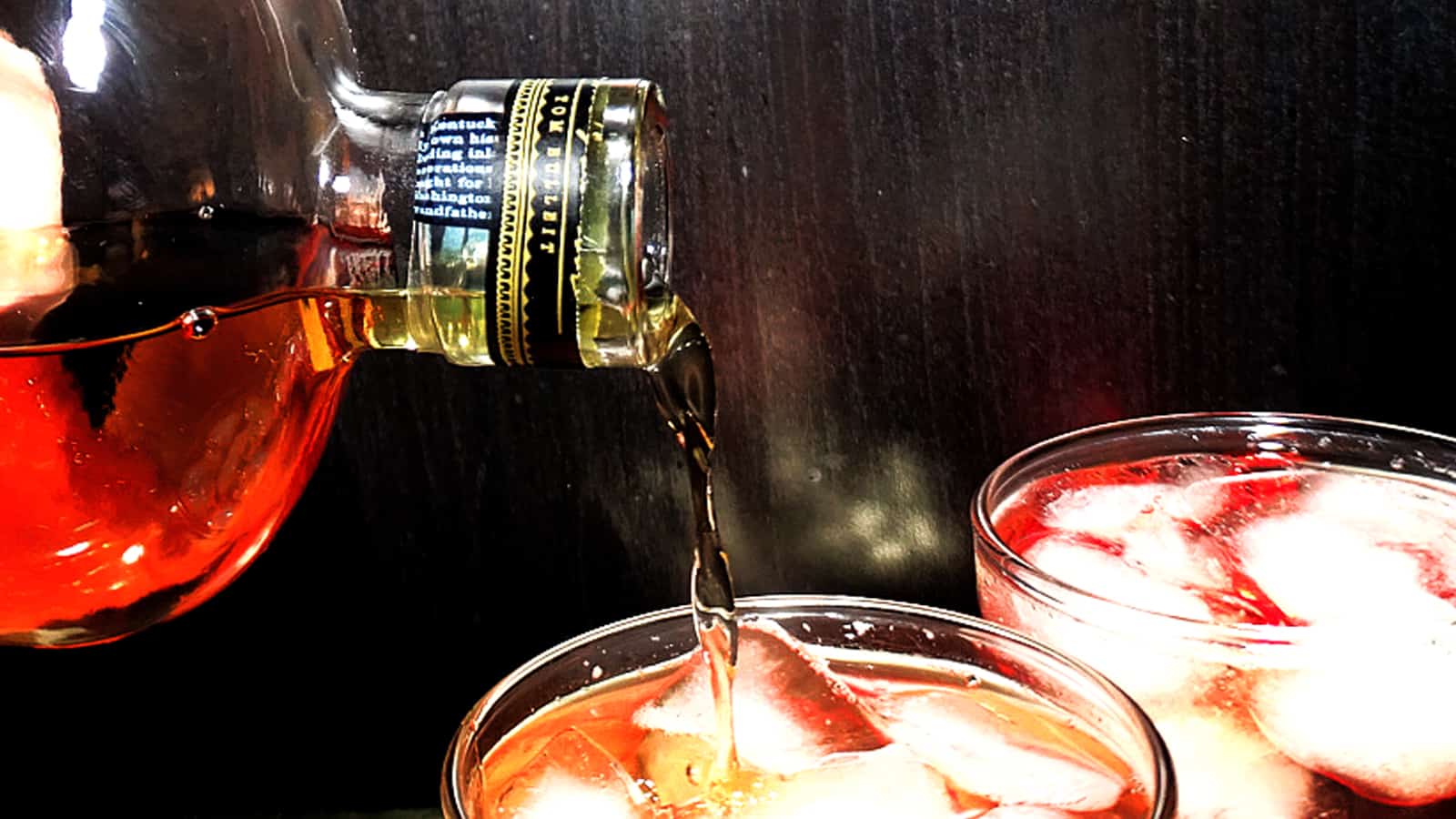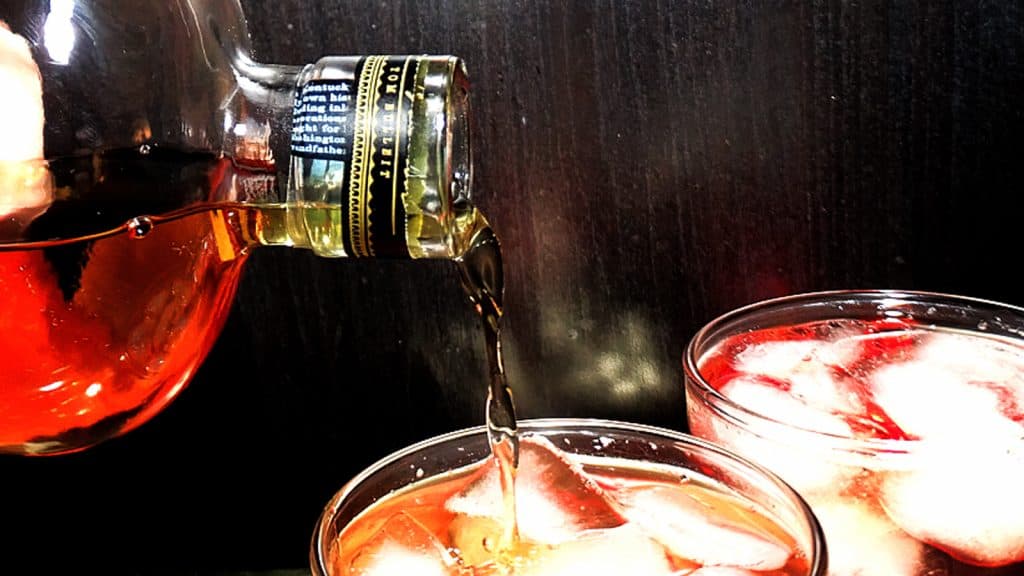 Then top with 0.25 oz. Ginger Syrup.
Here we take a moment to stir. A few rotations should do the trick. 
Next, you need to top with 1 oz. of Club Soda and boom. 
How to serve for a big group
This batch drink is the perfect holiday punch to serve to a party of 20. This should give you roughly 20 drinks.
You'll need one punch bowl, one 750 ml bottle of Bulleit Bourbon, and multiply all other ingredients by 20.
Cheers!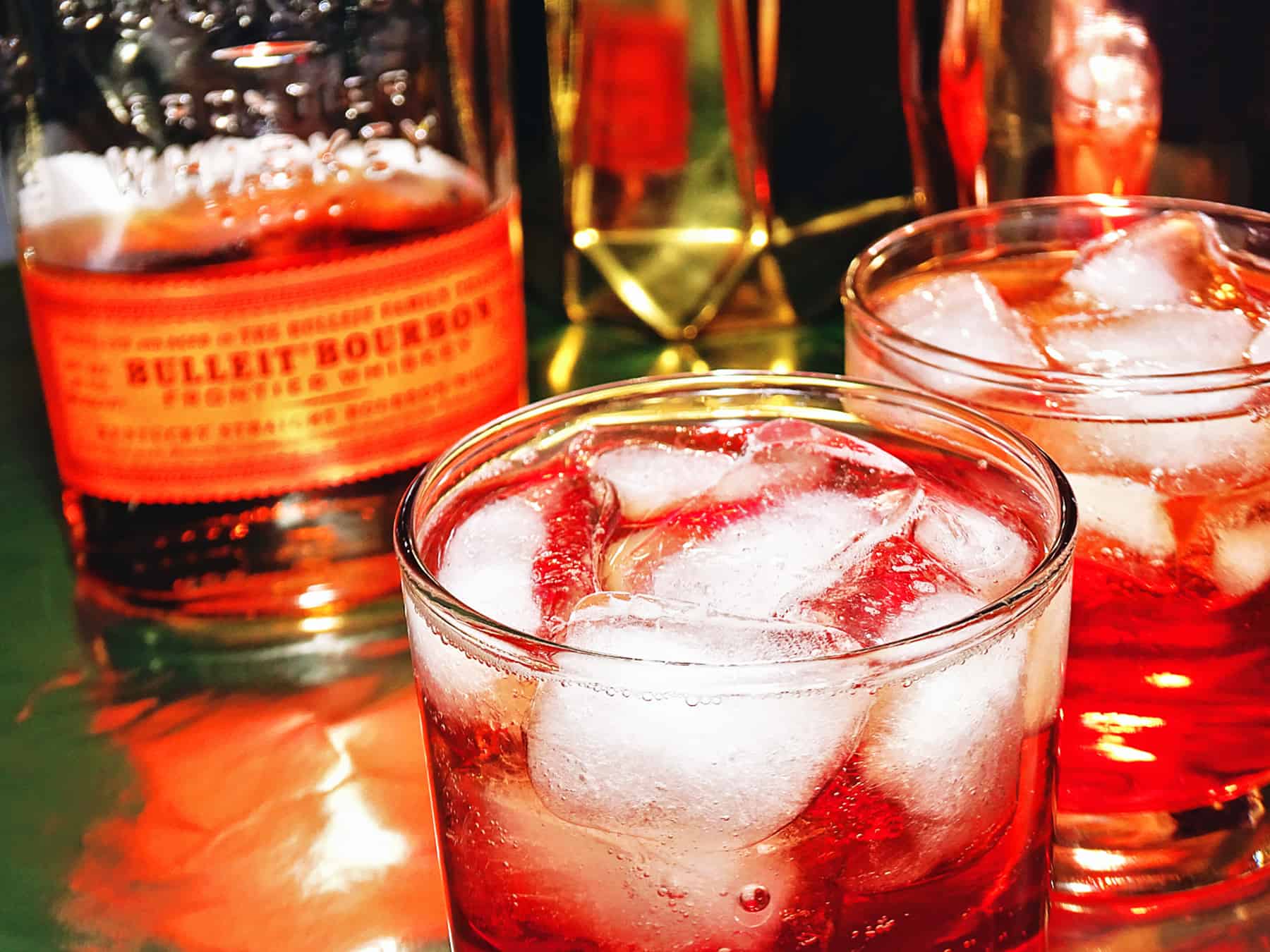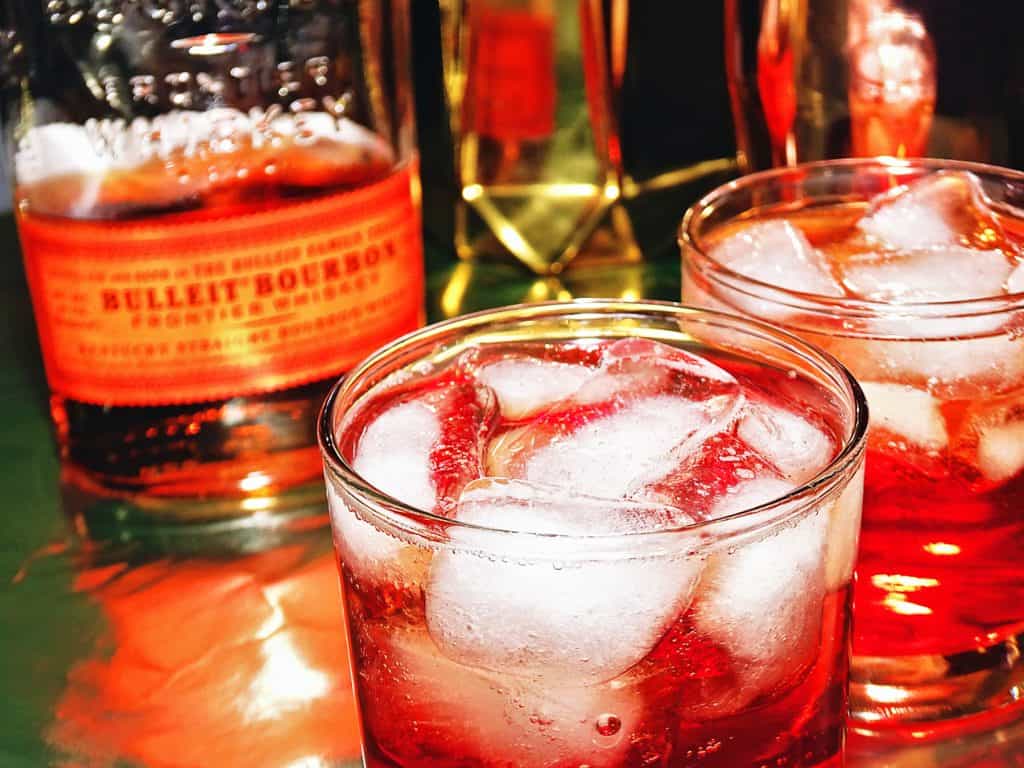 Show us your whiskey cocktail creation
Did you make this?
Snap a photo of your cocktail via Instagram and tag us @MANedgedMAG to be featured on our Instagram feed.