Take the headache out of your holiday shopping this season with our ultimate men's holiday gift guide.
Oh, boy.
It's that time of year again where we frantically try to find the perfect gift for all sortrs of dudes in our lives.

If you're like most guys, you probably don't start thinking about buying gifts until it's too late and rightfully so.
It can be flat out hard. 
Today, we're going to help you get ahead with your holiday shopping. 
How?
By showing you the coolest things that guys totally need in our men's 2018 holiday gift guide.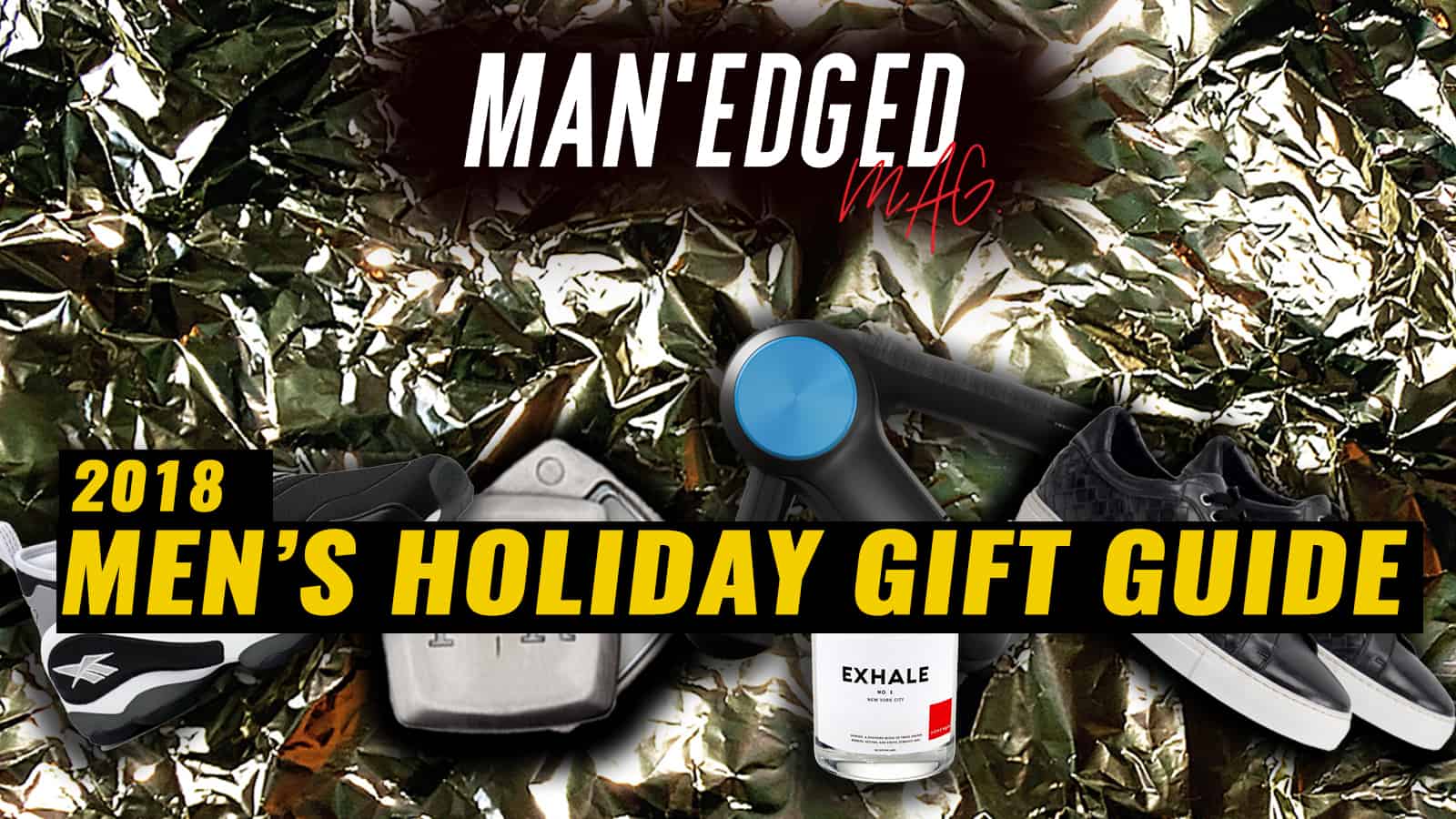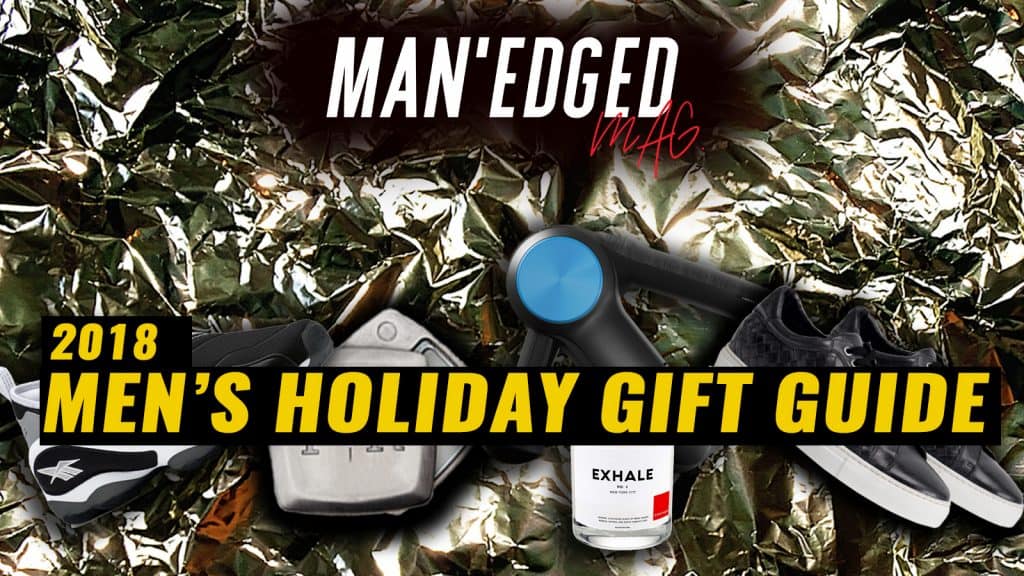 So, where do you start?

First, we need to think about who we need to buy a gift for.

We have our boss. We have our cousins. We have our dad. We have our significant other, our buddies, our best friends, our mentors, our clients, our friend's friend, our friend's husband/boyfriend, etc.
See where we're going with this whole gifting thing?
It's no wonder why we put this off. It's can be a bit of a sh*t show.

At least, until now.

After you make a gameplan and figure out who you need to. buy gifts for, it's always a good idea to figure out what they're into.
Are they onto hitting up the gym? Are they a homebody? Perhaps, they love to make drinks for guests at their home. Whatever the case may be, this will help you better explore what gifts to get them.
Without further ado, here are is our roundup of 19 awesome things that. we're sure will help you look like the coolest present gifter around.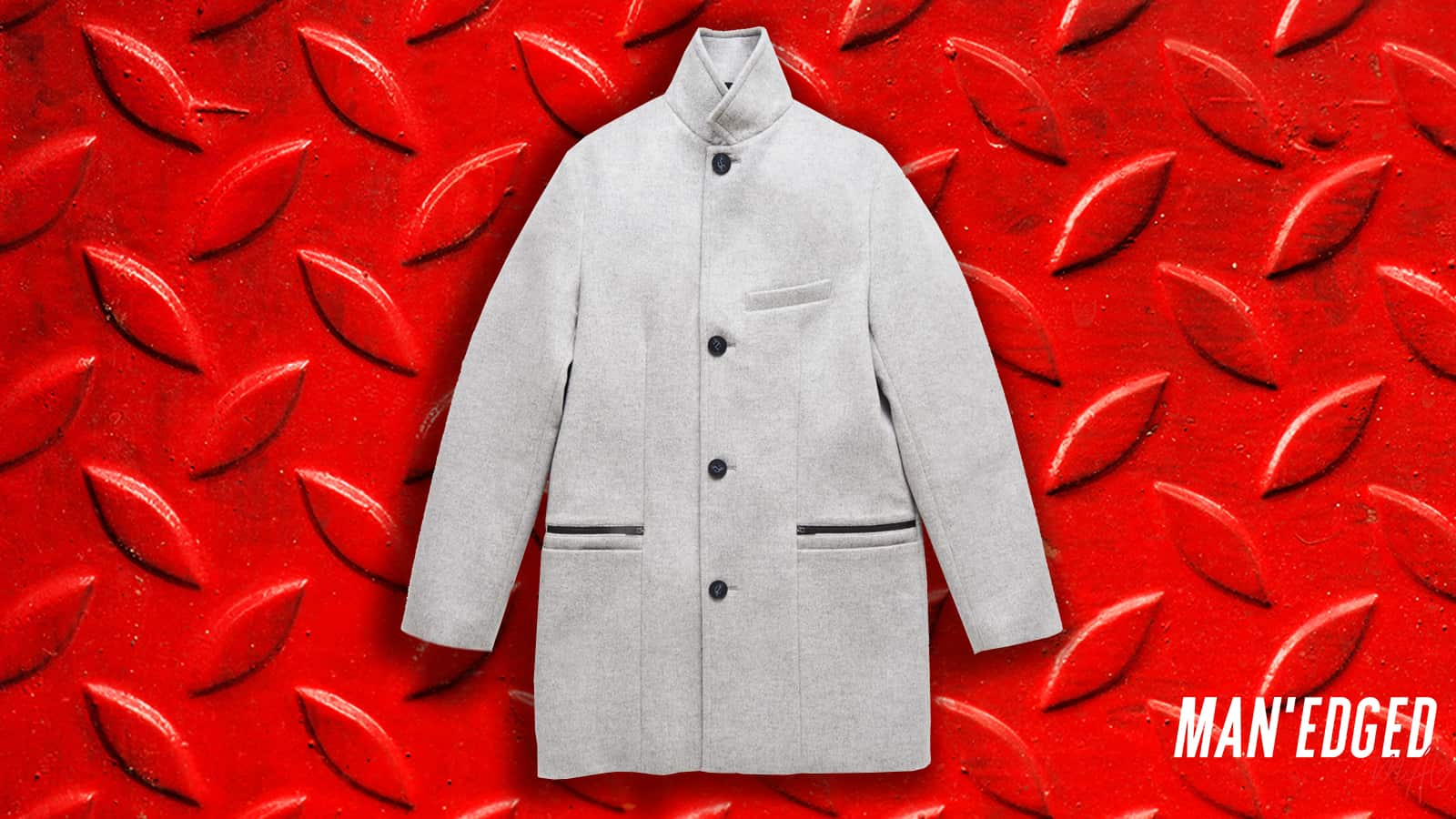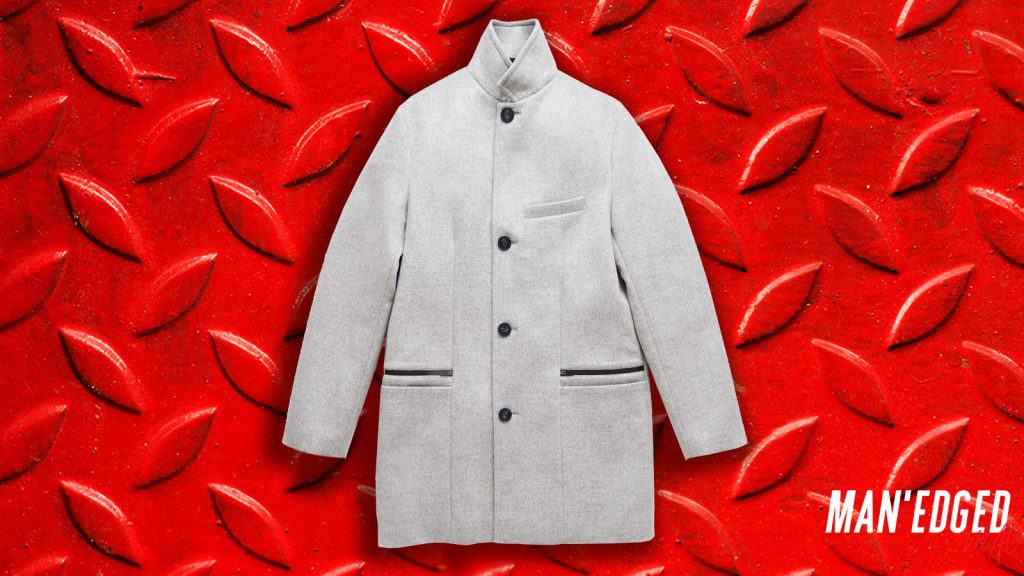 This coat might be one of the only coats any guy will ever need. Meet the Bordin Stormlux Wool-Cashmere Overcoat by North & Mark.
This men's coat is one of the best tech packed coats on the market. The fabric literally shields you from winter's harsh elements by being waterproof, windproof, and by keeping you winter storm ready.
No more need to wear that big ski jacket that makes you look frumpy.
Men can finally stay warm this winter and look good while living their best life.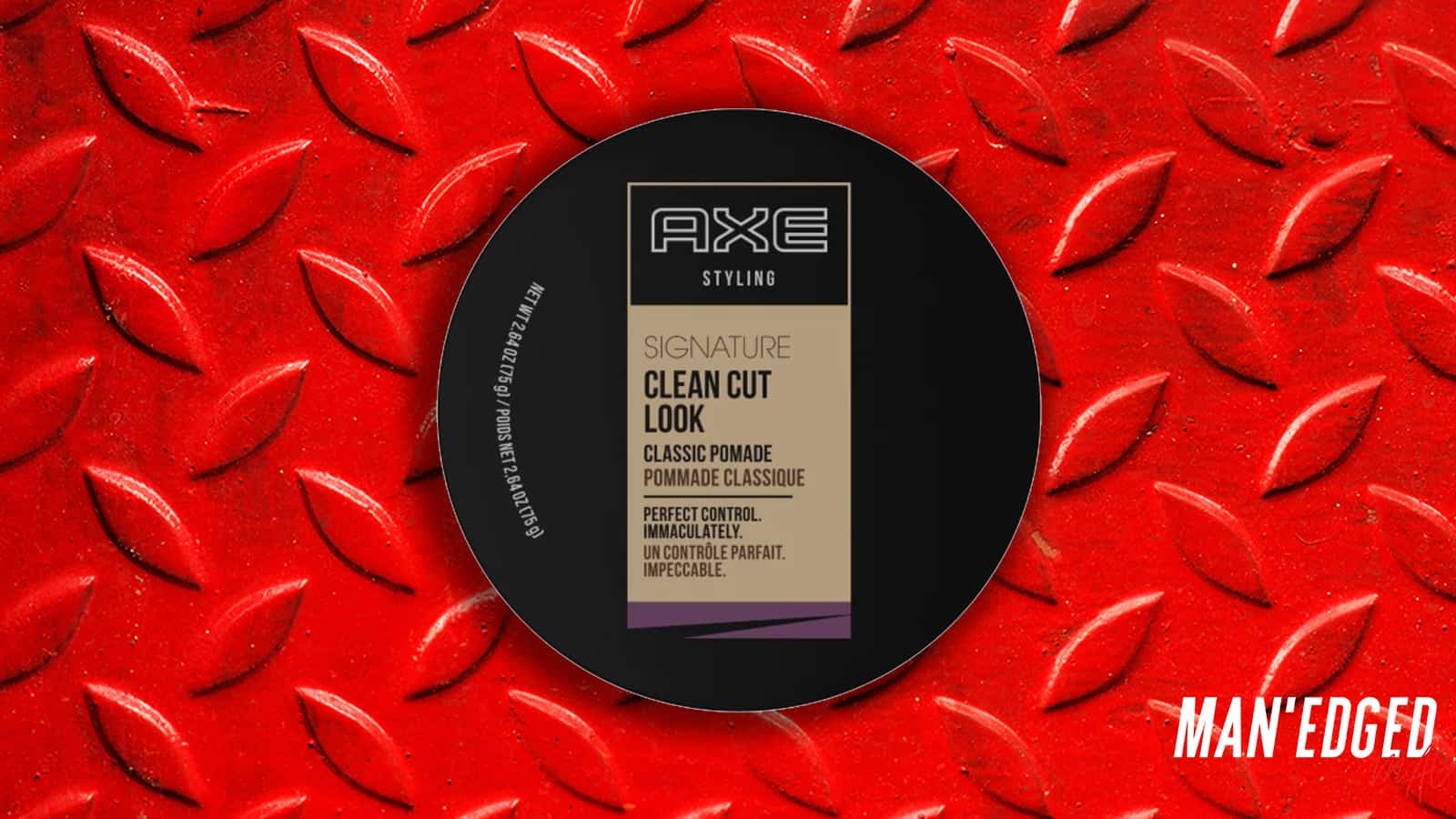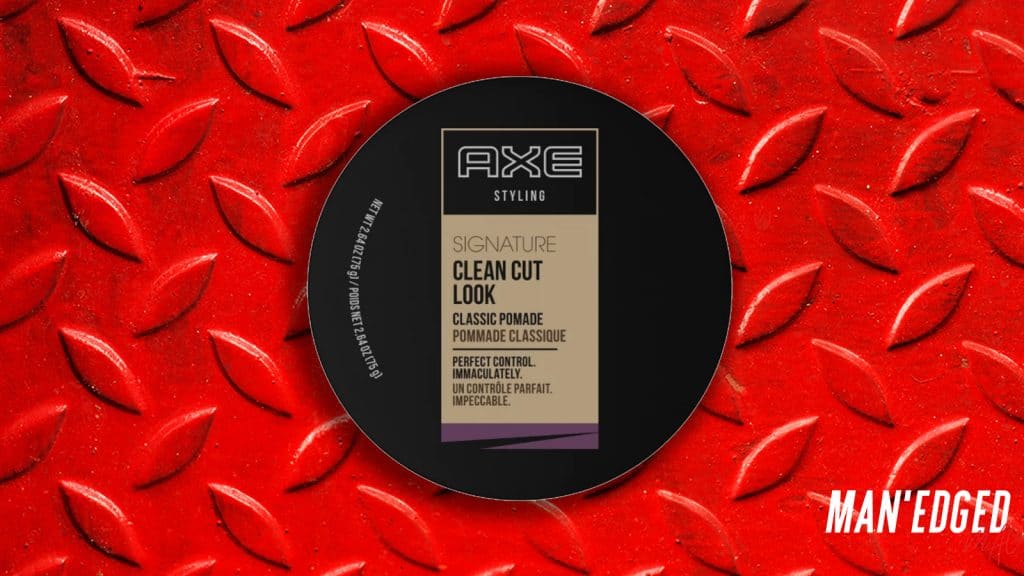 One of the most important things a guy can do for himself is pay attention to his hair.
It's literally the first thing people see and it's surprising at how many men don't bother paying attention to the hair product that they use.
The Clean Cut Look Classic Pomade by Axe will literally have you looking like a million bucks in a matter of seconds. We like how easy and slim the metal puck is and a little bit of this product goes a long way.
Whether the person you're gifting to has wavy hair or straight hair, this men's pomade will make him walk around with confidence.
Now this is a great stocking stuffer.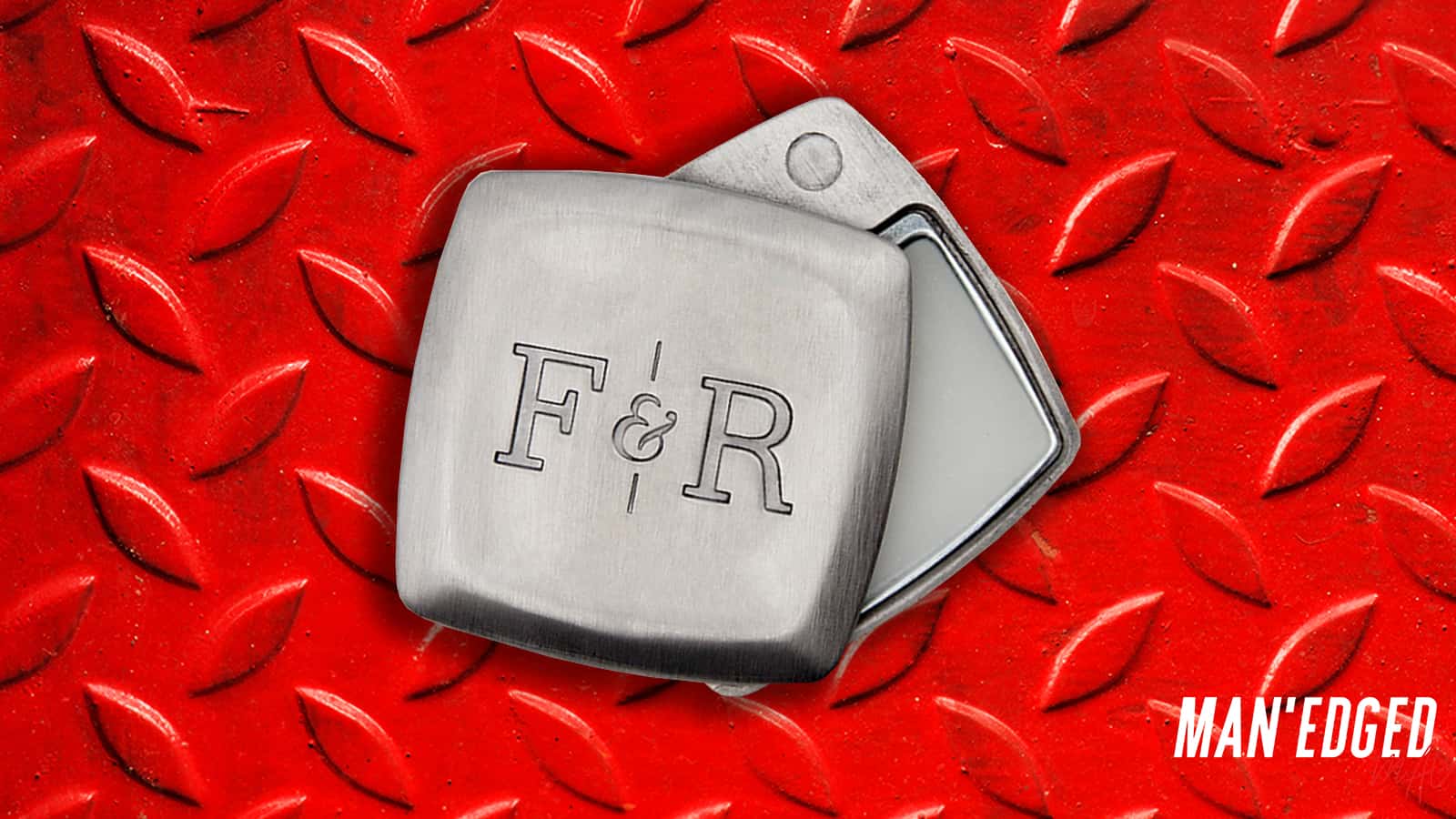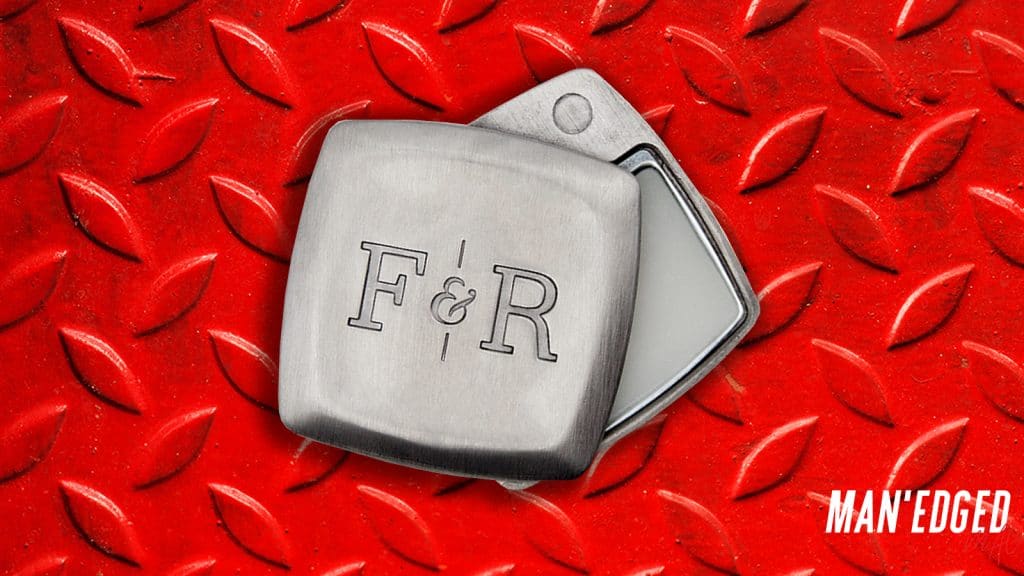 When you're on the go, you have to be ready for anything that life throws at you. That's exactly why every guy needs the solid cologne from Fulton & Roark.
This pocket-sized fragrance makes for the perfect stocking stuffer, but don't be fooled. This fragrance might look small, but the sophisticated fragrance inside is truly remarketable.
Our favorite scent is called "Palmetto", which is a bright smelling complex blend of Brazilian Pepper, Cedarwood, and Magnolia.
The solid metal container can travel easily in a gym bag, pocket, or carry-on allowing a man to smell his best no matter where he goes.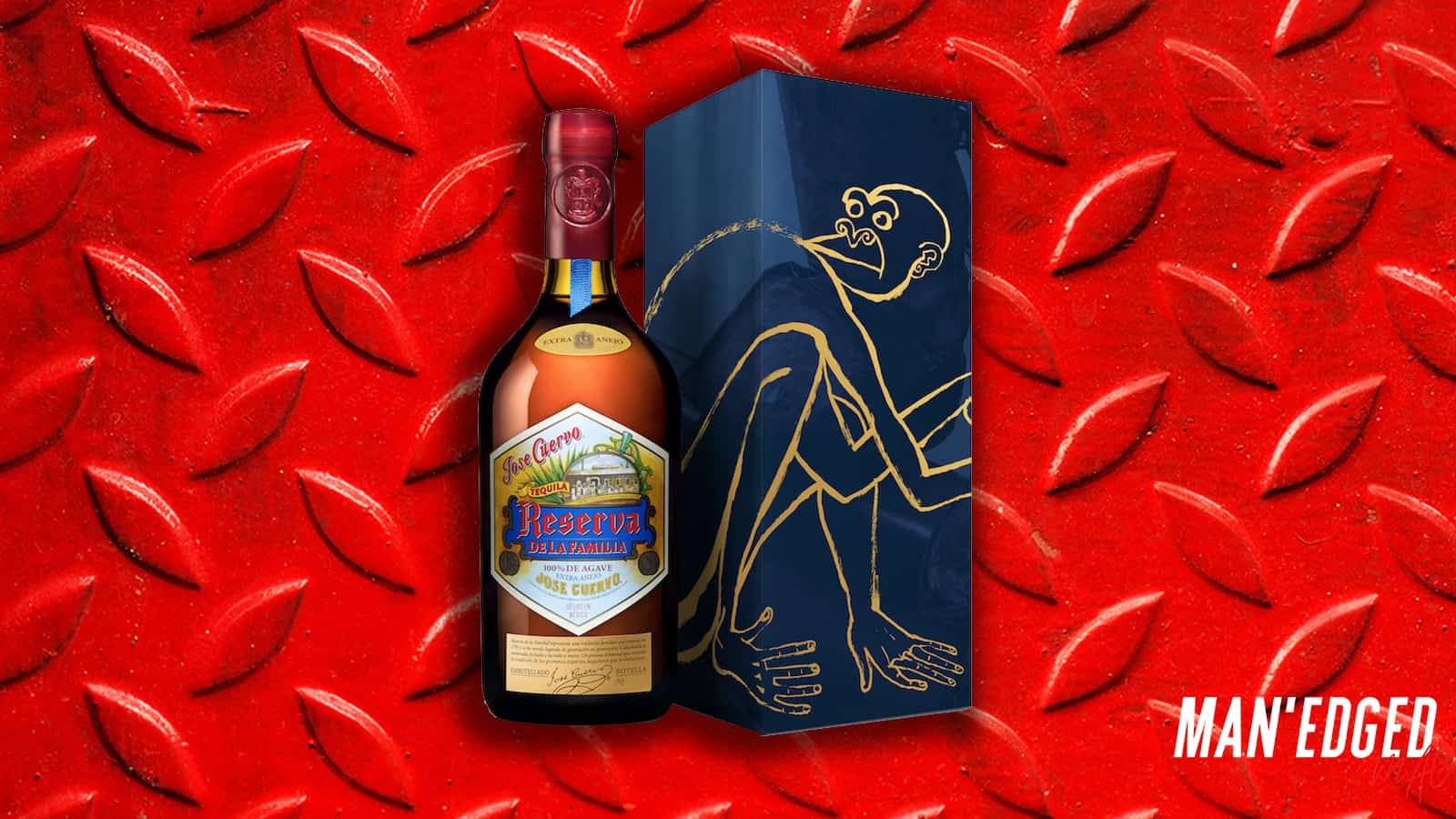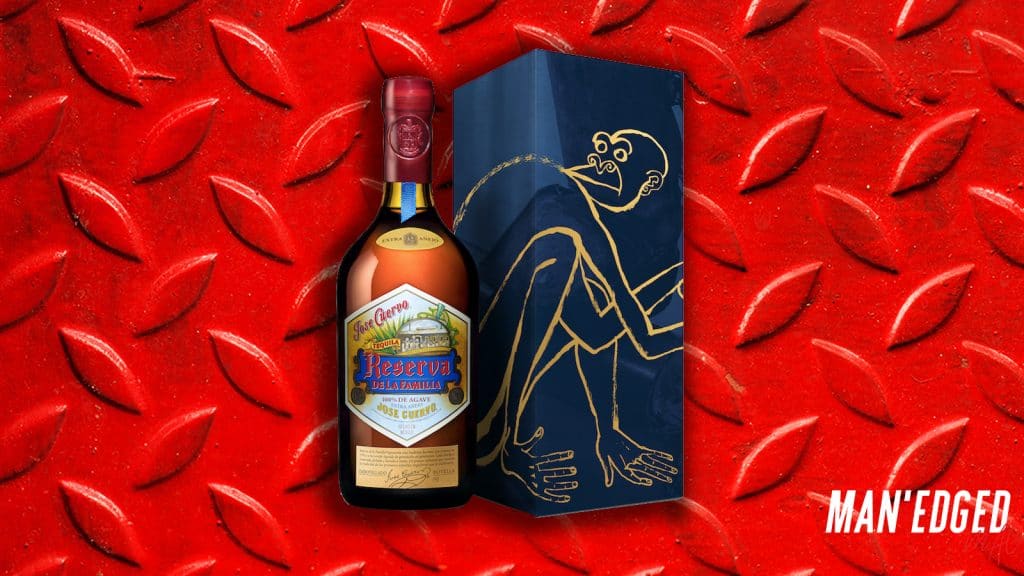 Need a gift for the tequila connoisseur in your life?
Look no further because this Reserva de la Familia is it. This tequila boats an intimate tequila experience that will have your taste buds tingling with excitement.
Reserva de la Familia is a tradition from the Jose Cuervo family. Before 1995, this extra anejo tequila, which is distilled from the estate's reserves, was only saved for family and friends. Yes, that alone is already a pretty cool story to tell.
Every year, the bottle is placed in a wooden box that features artwork by Mexican artist. Every bottle is uniquly bottled, numbered, and hand sealed using a wax process.
In fact, you'll probably want to just gift this to yourself and we give you total permission.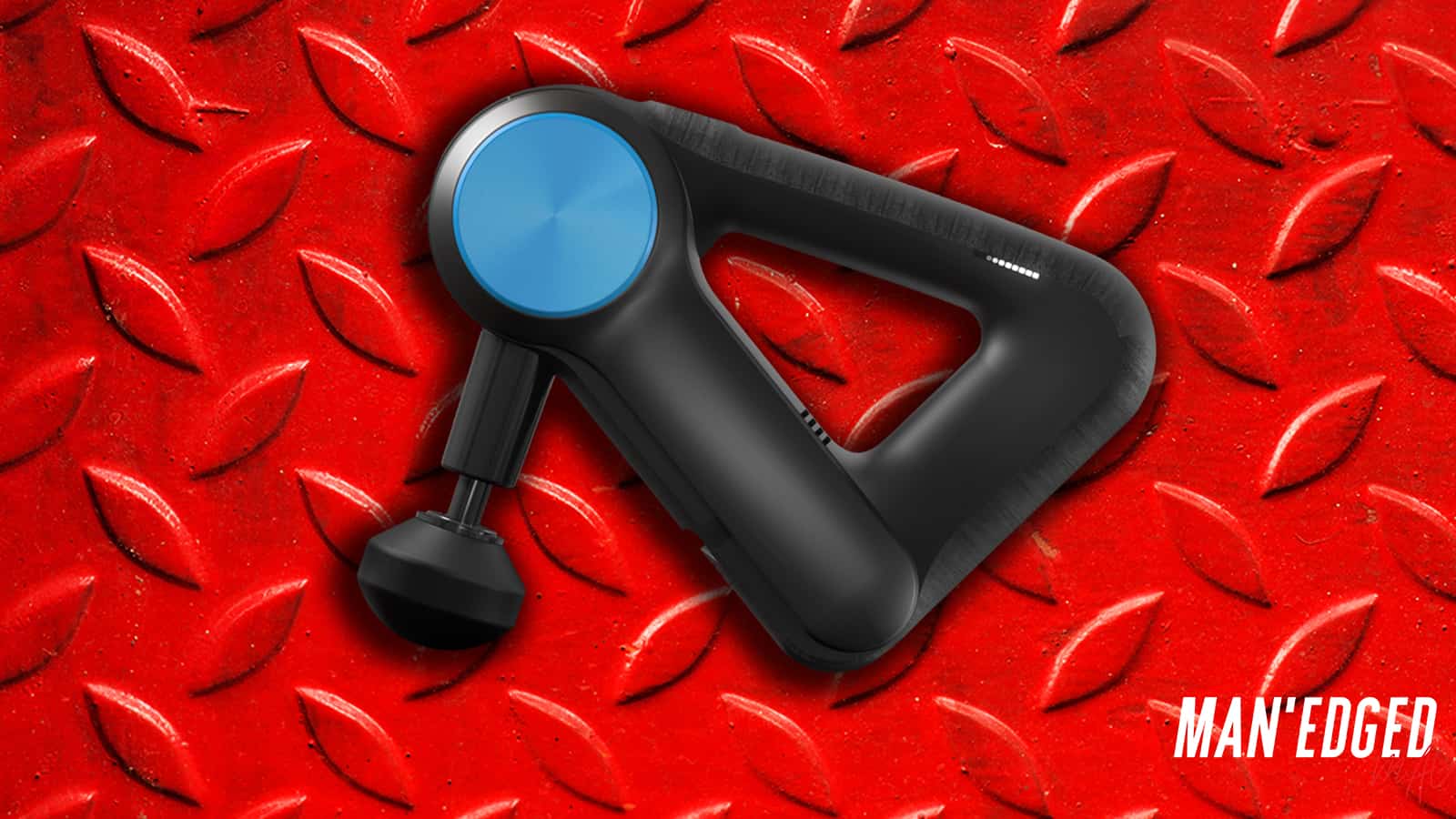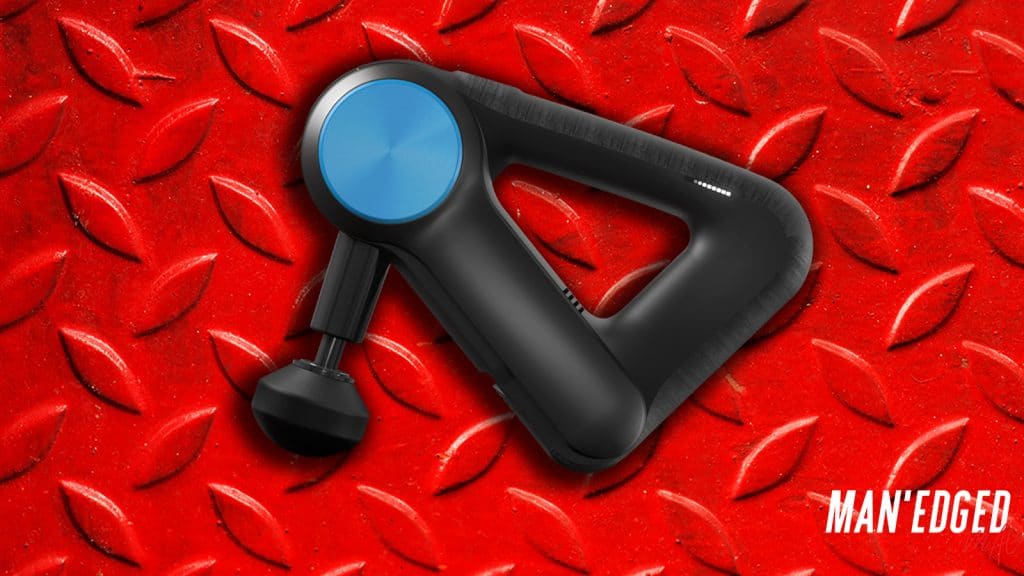 Whether you know a guy that's into playing sports, the gym, crossfit, yoga, or anything physical, he needs a Theragun in his life.
We've been a HUGE advocate of Theragun since their first model release and they just launched their latest version called the G3PRO.
Theragun uses vibration technology to help optimize people's physical performance and recovery time.
The new G3 pro is 50% quieter than its previous versions, last longer, and allows the user to effortlessly improve their body without the help of anyone else.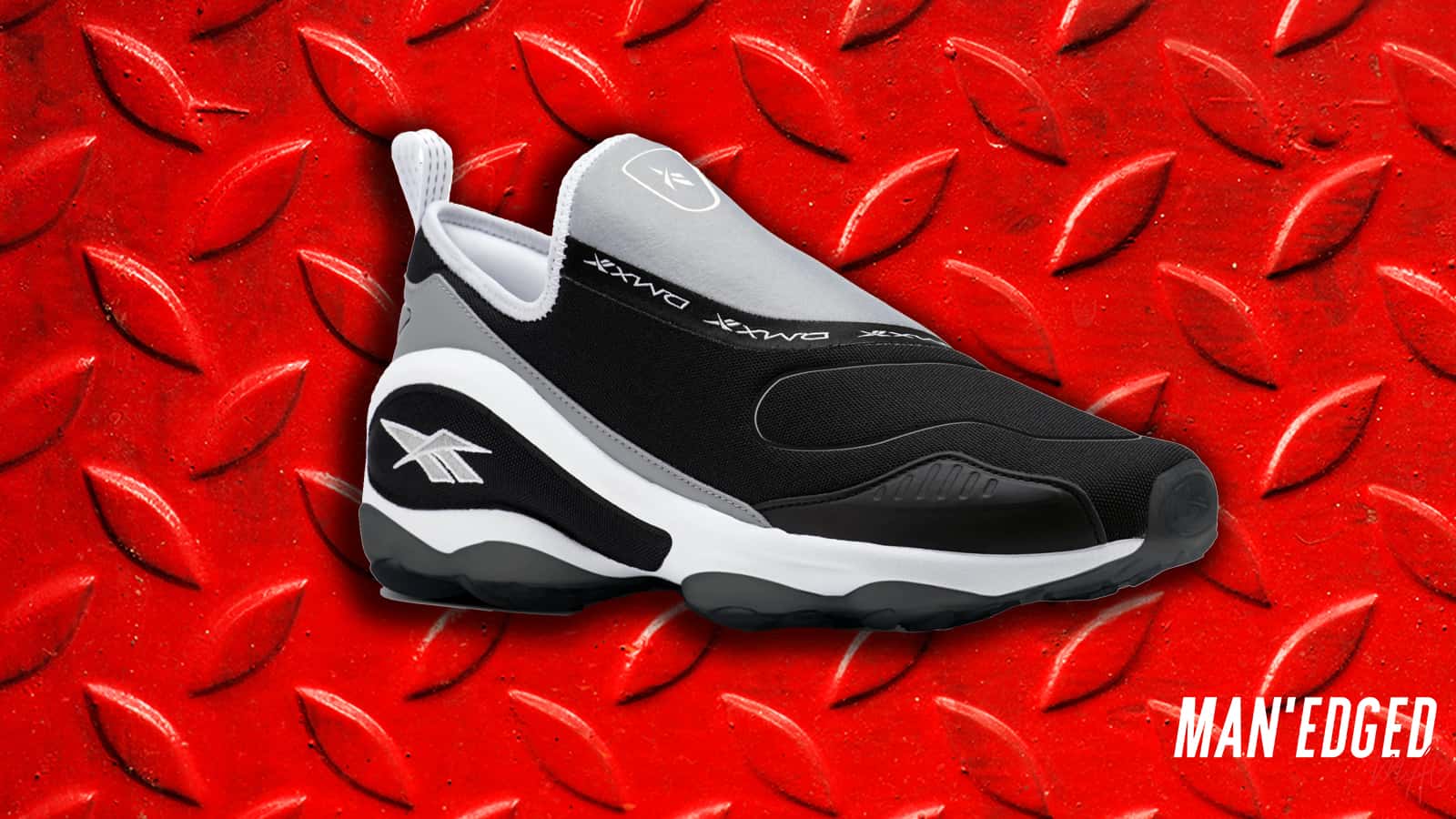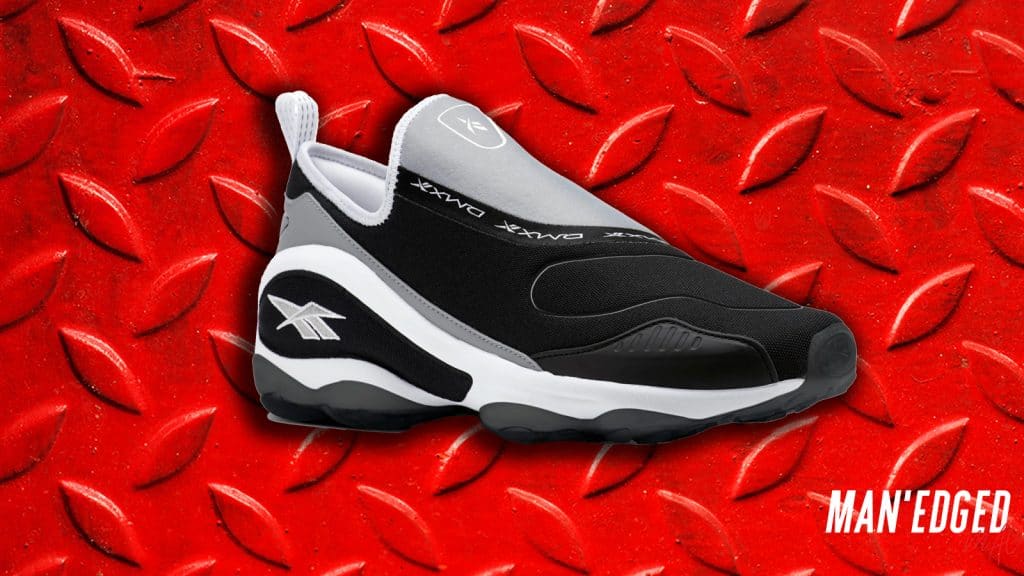 Sometimes tieing your shoes is just too much work.
Meet the DMX 110 slip shoe by Reebok. This men's shoe is perfect for the gym because you can easily slip shoes on/off and features technology that adapts to your stride.
This shoe not only looks cool, but they're very comfortable too which makes them essential for everyday living.
The sleek design and look of the shoe allows you to easily wear with just about any outfit, so get ready to give an awesome gift.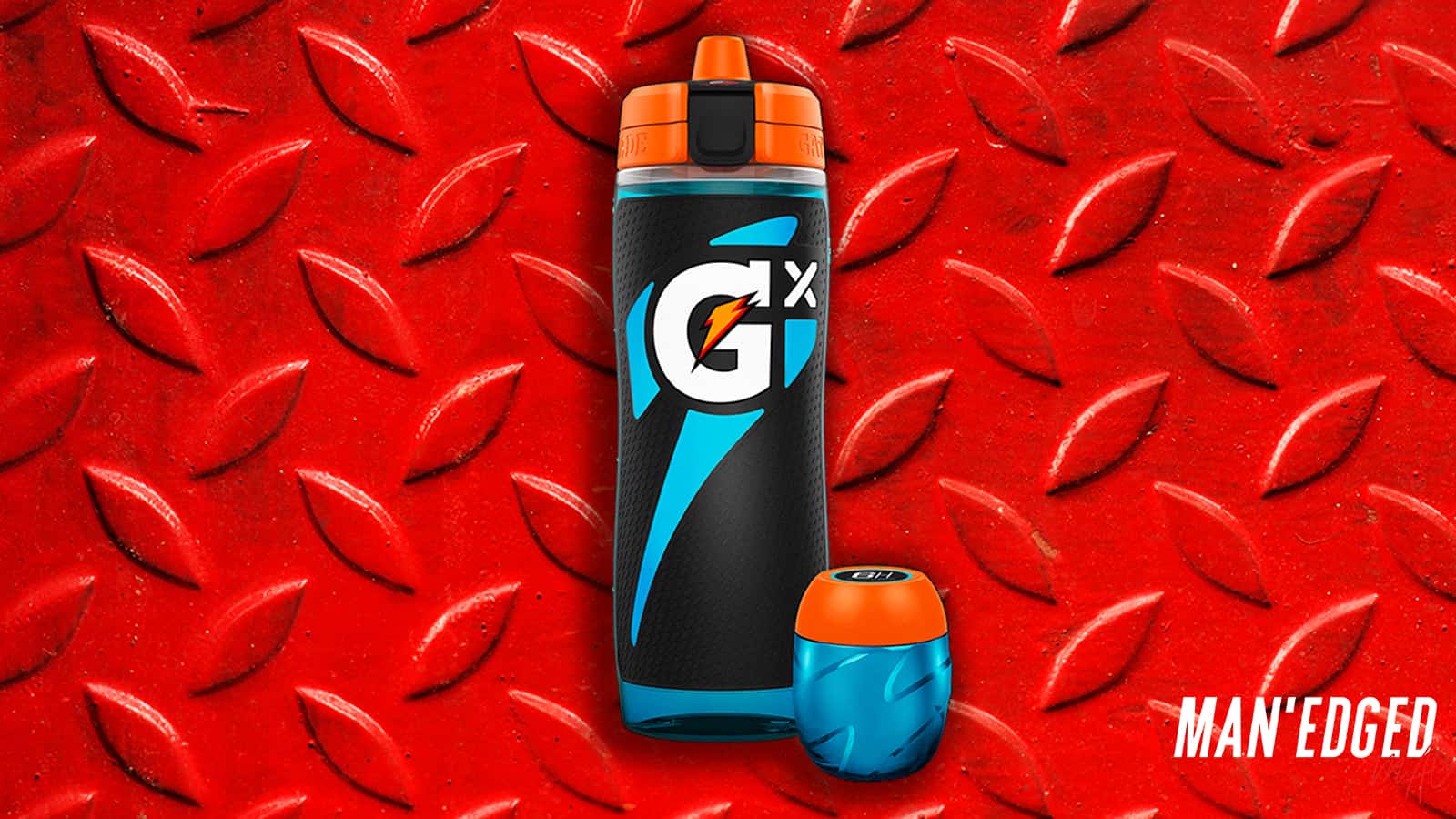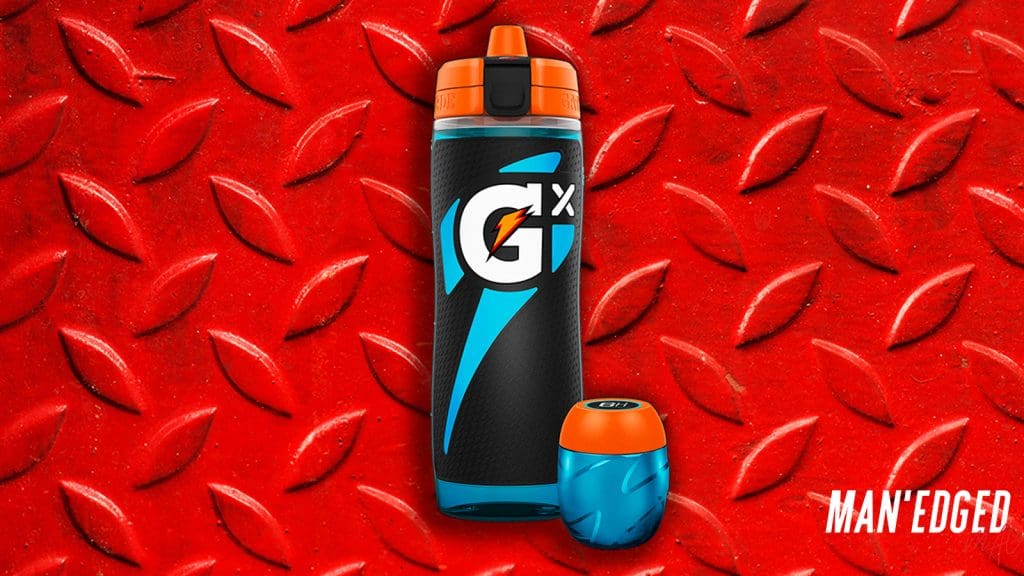 Every athlete no matter if their professional or a beginner, need to stay hydrated.
That's exactly why they need the Gatorade GX refueling hydration system in their life. The GX system, reimagines the way we hydrate.
You literally add water to your GX bottle, a formula pod, and start fuelling wherever you go.
The bottle also makes for great travel companion when you're flying because you can empty out the water bottle and refill at an airport hydration station and save yourself some of that hard earned coin.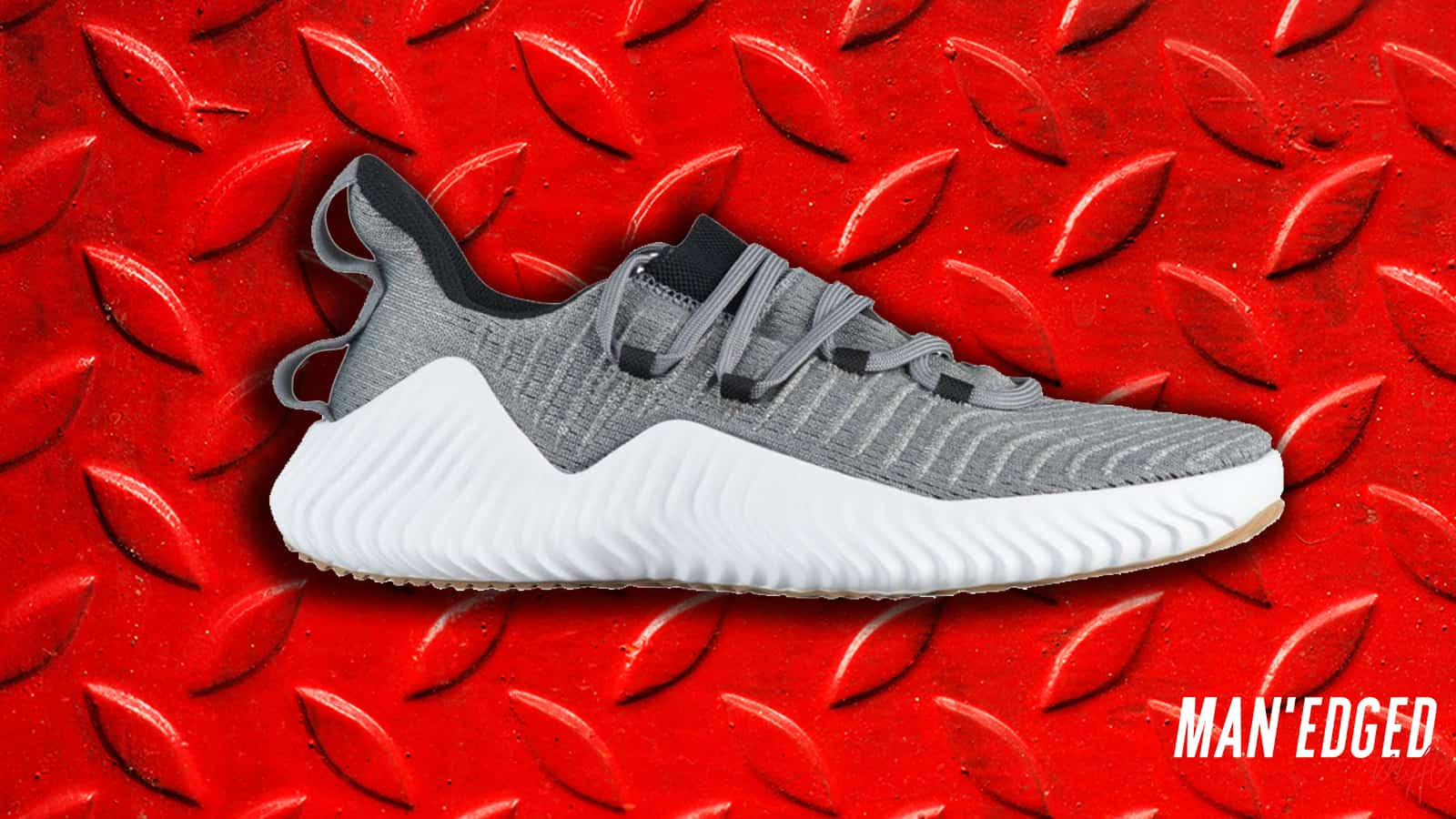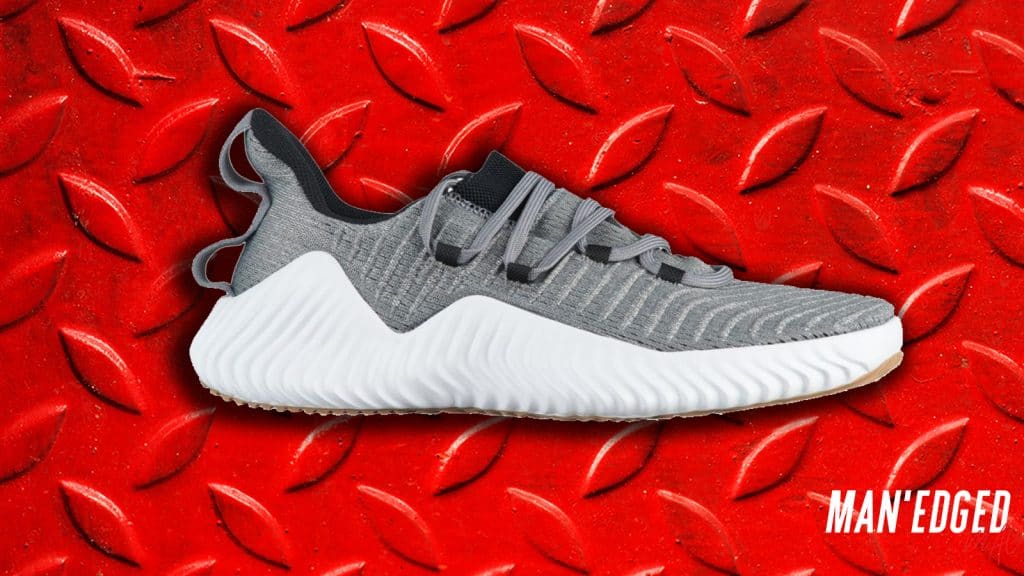 Every guy needs a solid pair of gym shoes that'll help improve his physical performance and look good while doing it.
These Adidas trainers from Eastbay literally add fuel to your pump.
The upper part of the shoe delivers a supportive fit and support for a perfect fit. Another great feature is the bounce cushioning that helps energaize your movement during those high intesnity workouts.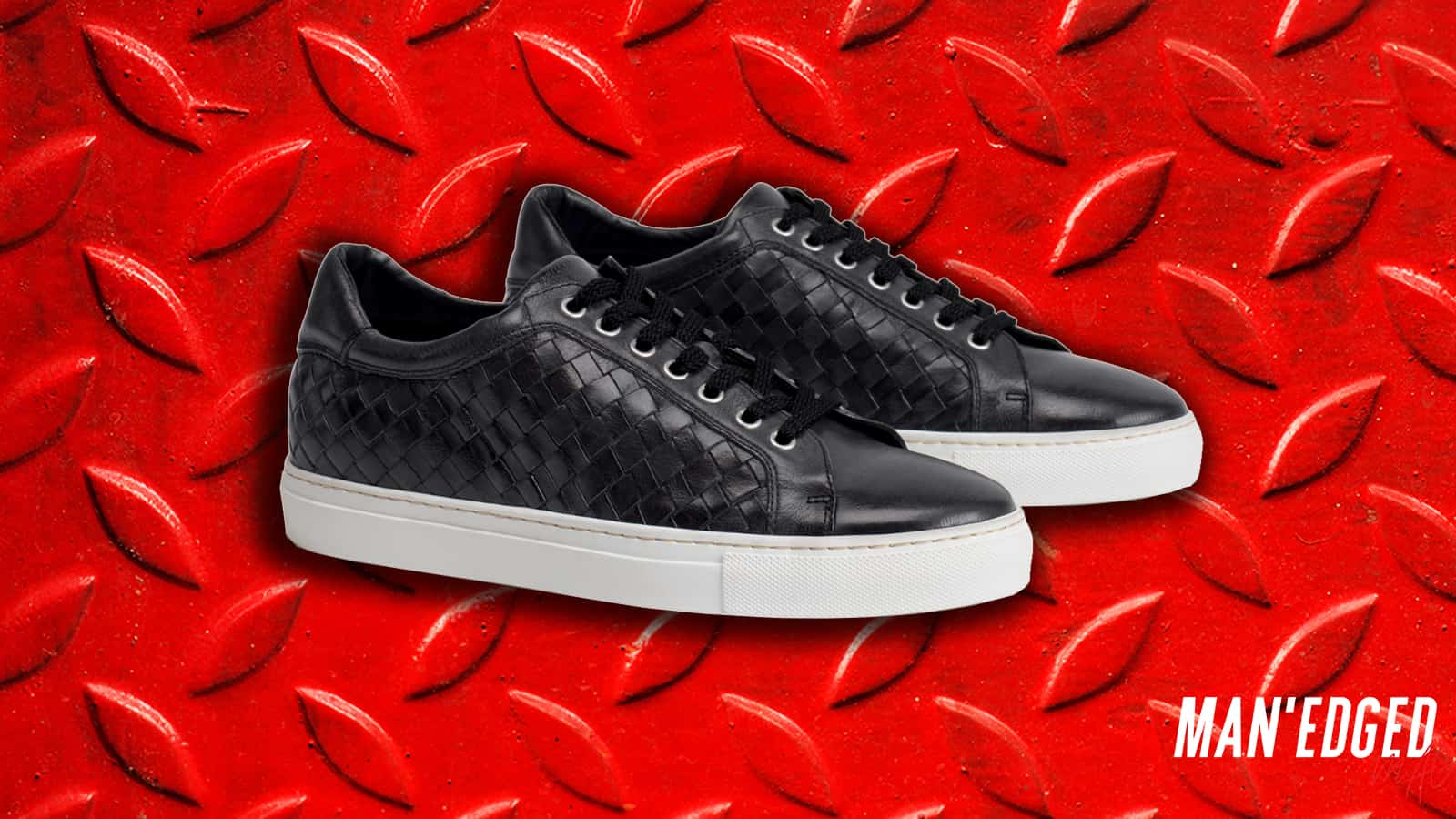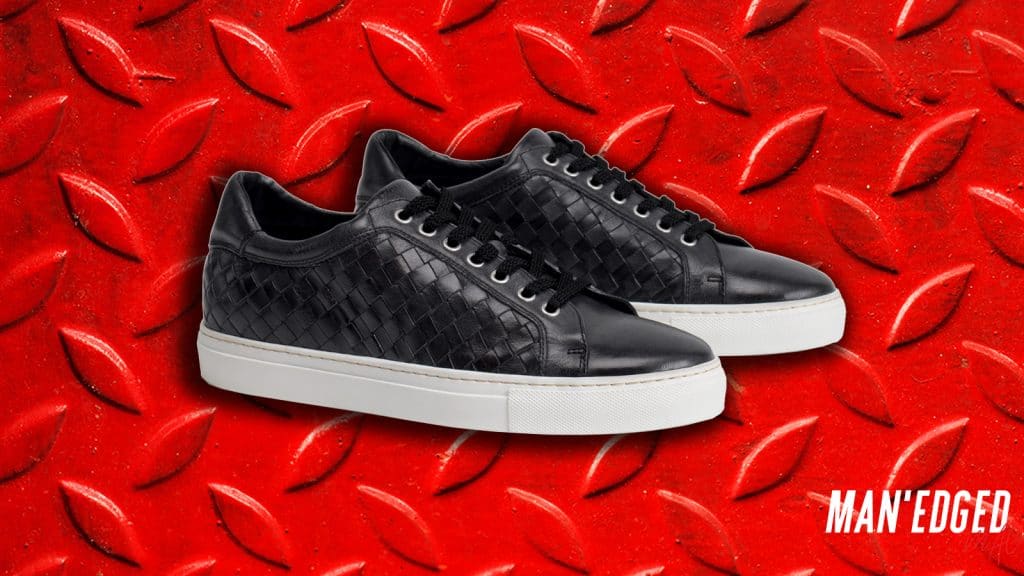 This shoe will have your giftee looking and feeling like the coolest guy at any event.
Sometimes a dress shoe is just too over-the-top and a high profile sneaker will do the trick. This sneaker form Trask called the "Rylan" features hand-woven leather that has been burnished to highlight the unique texture.
It's highly cushioned insole makes this shoe ultra-comfortable and the black/white color combo lets you easily pair with just about everything from sports coat to a t-shirt.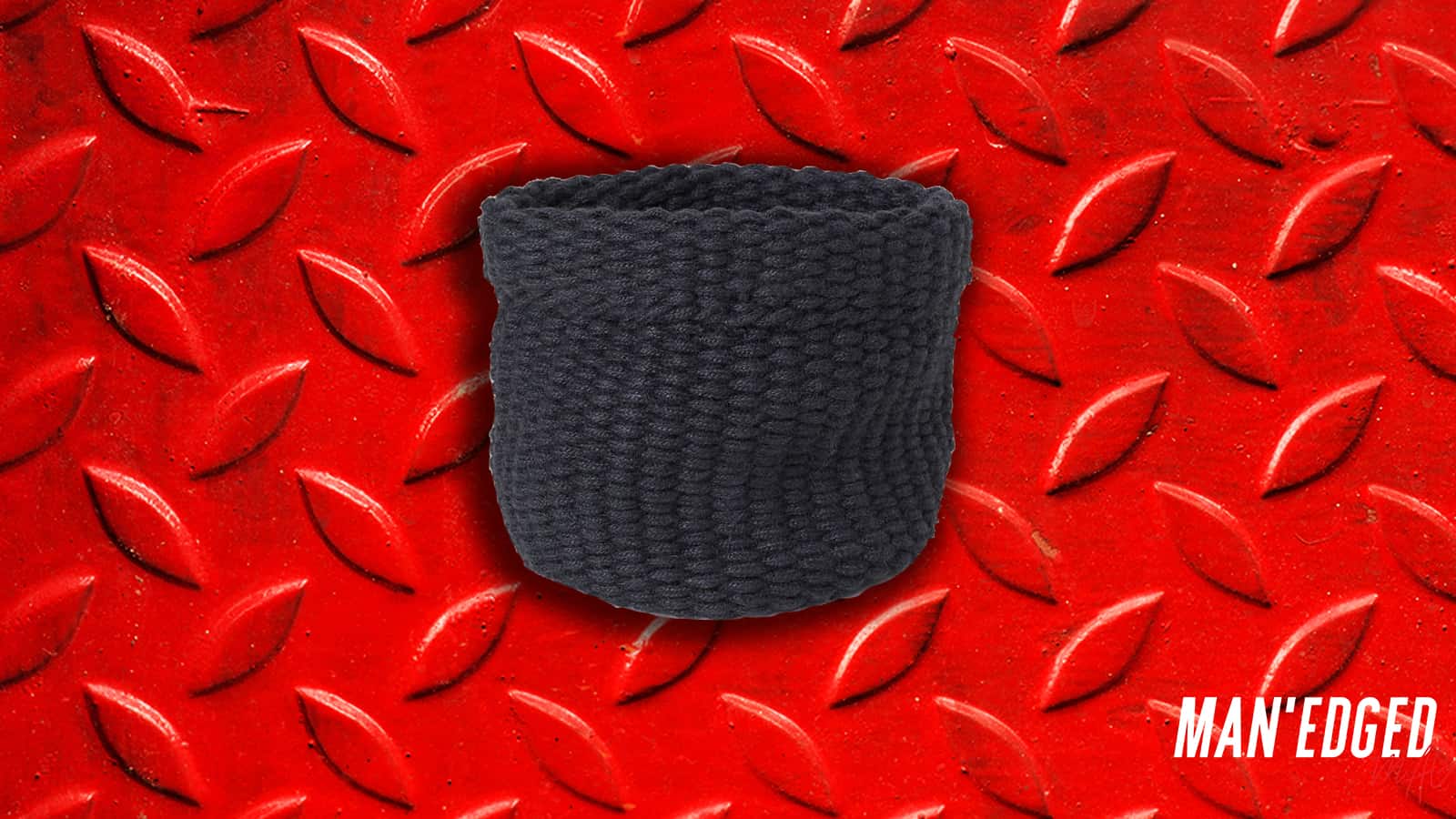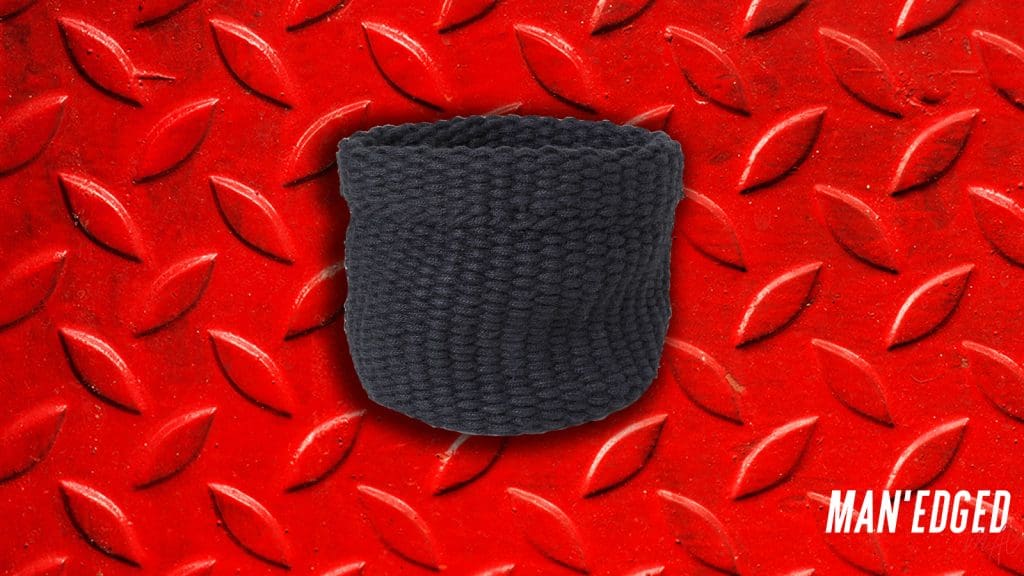 One of the easiest ways for any guy to take control of his home is to have plenty of storage for his things.
Surprisingly, many gents never actually go out and buy the necessary storage tools needed to keep their home organized.
Of course, style should never be compromised, which is why we dig this textured masculine looking woven basket from H&M.
We might actually just go out and buy this for ourselves now that we think about it.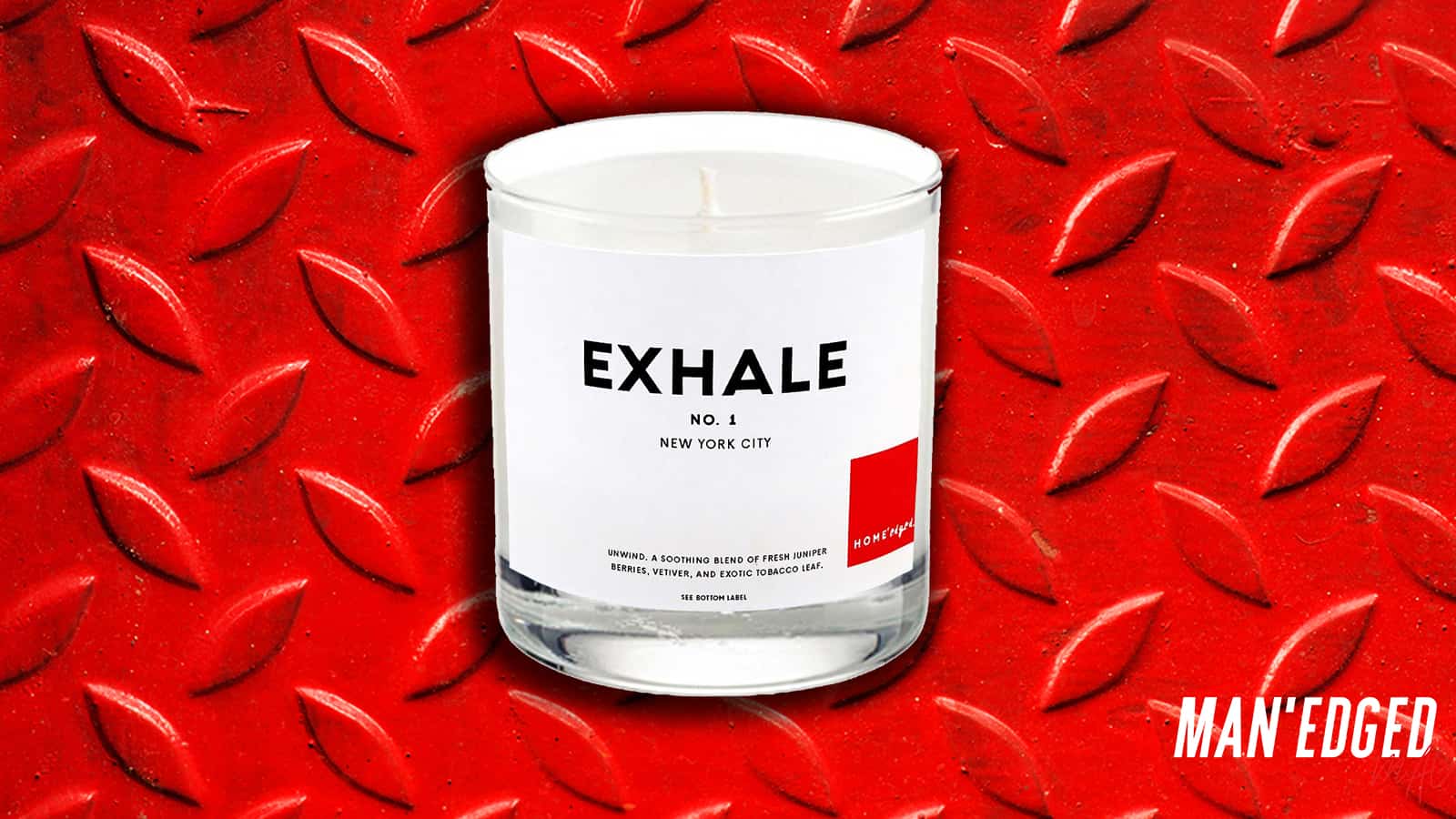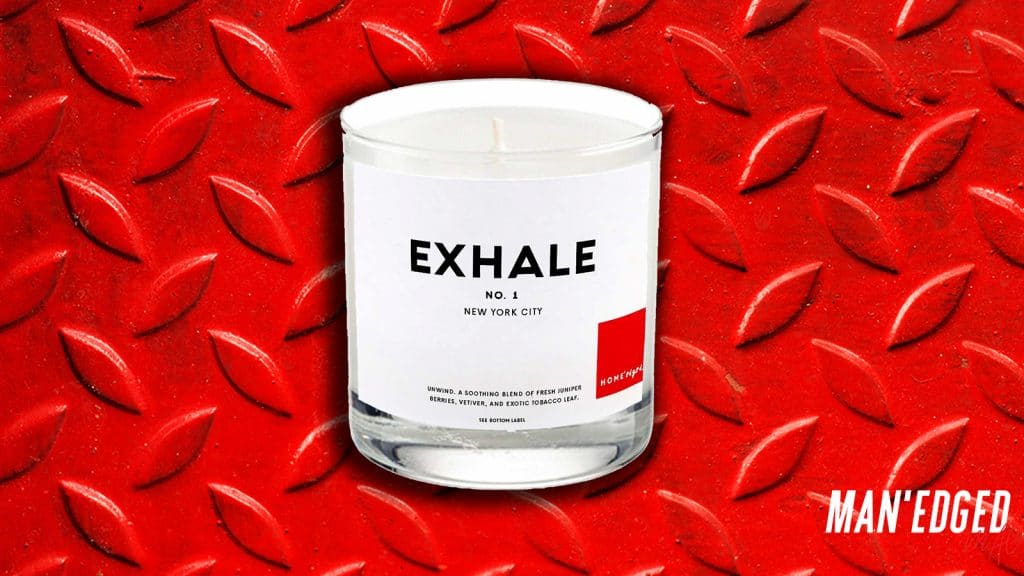 This candle will have you relaxing within seconds.
We all work so damn hard and sometimes we need to unwind quickly.
Imagine, melting your stress away as soon as you light a candle.
That's exactly what happens with these hand-poured and handsome looking candles by HOME'edged NYC. Obviously, we're already fans of it because well…they're our sister company.
We would not stand by anything that was bogus.
These candles are made up of all-natural coconut wax and last approximately 80-100 hours. Not to mention, they smell pretty damn good.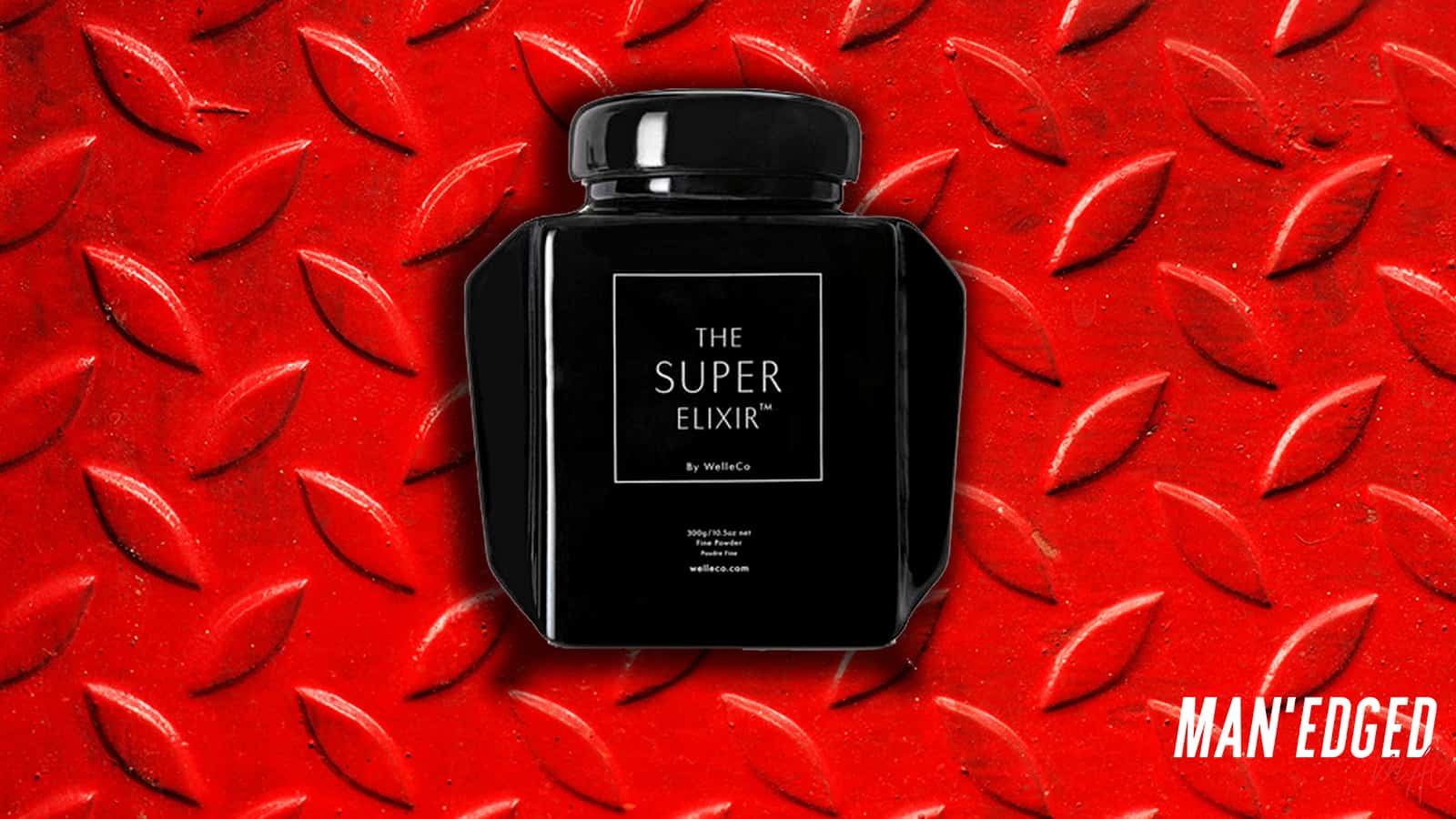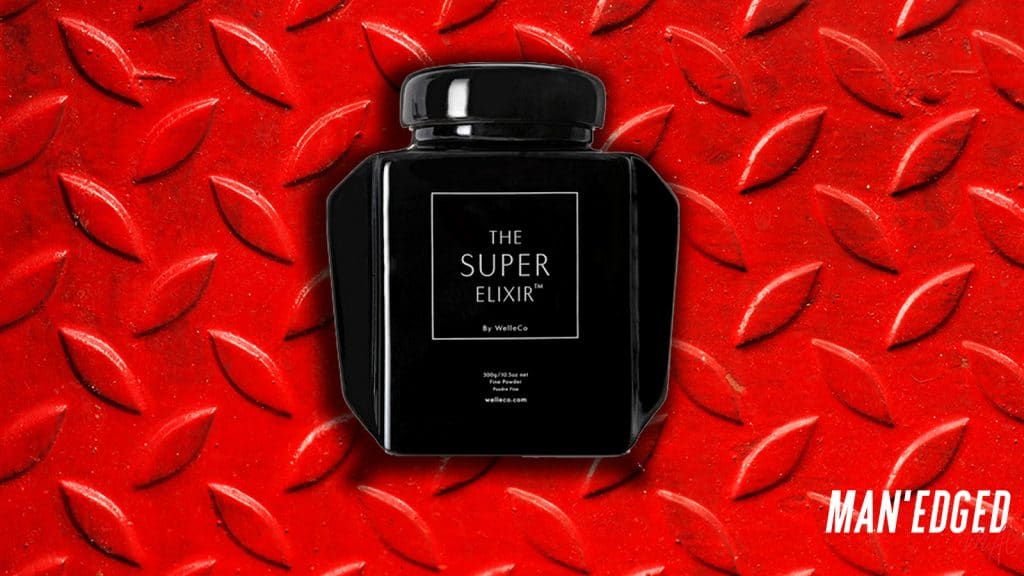 Meet the ultra-cool and benefit-packed elixir called WelleCo. In short – it's clean food for a fit body. WelleCo elixirs are dietary supplements designed by leading nutritional doctors.
We get it, it's important to care about the appearance of skin and accelerated aging, so it's a no-brainer that you need to feed your body the proper ingredients to help reverse the aging process.
That's why every guy, like Chef Adam Kenworthy, embraces the power of the WelleCo SUPER ELIXIR Greens.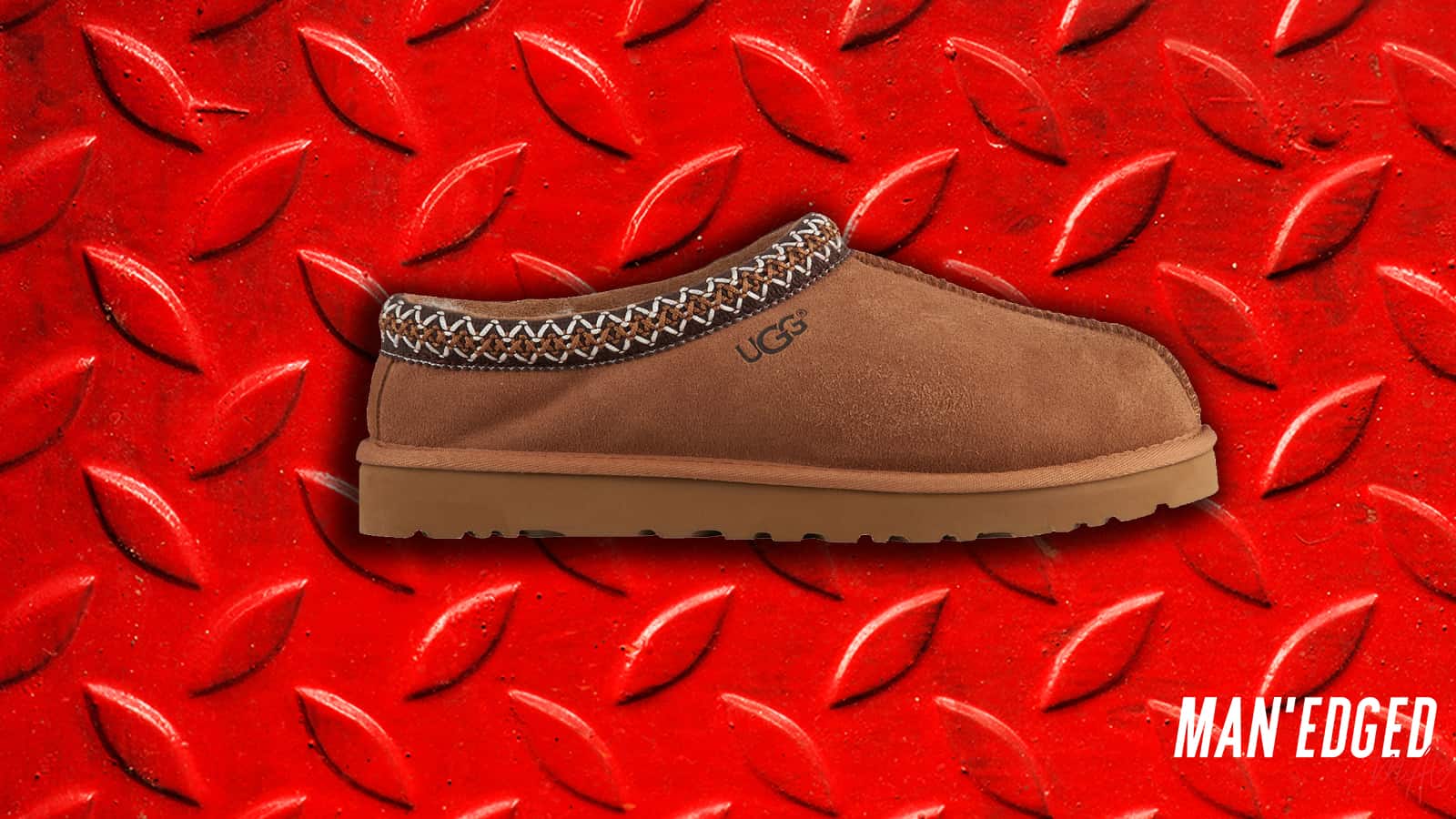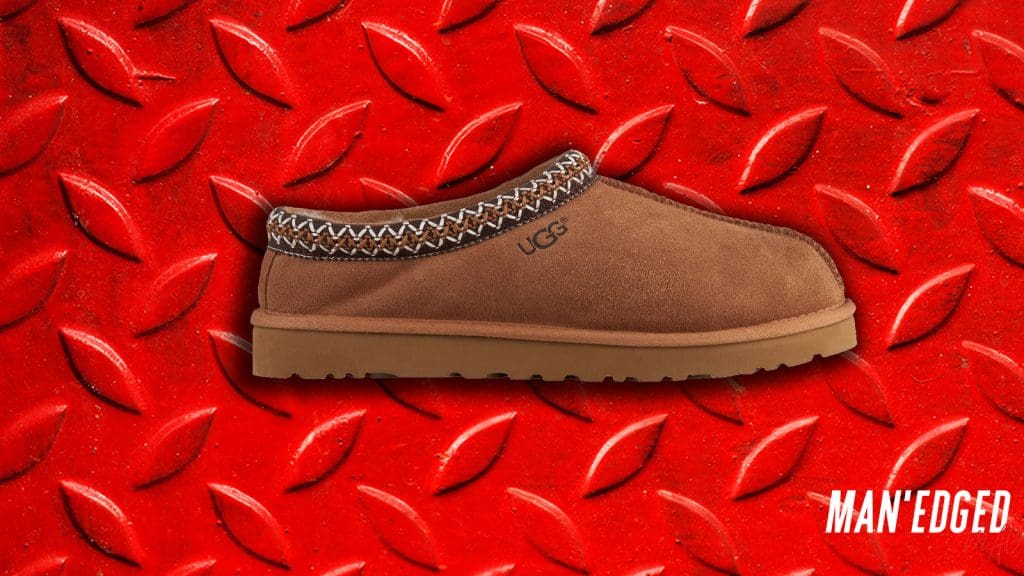 Looking for a gift for someone that calls themselves a homebody? We've found it for you. Meet the UGG Tasman men's slipper.
There's nothing worse than having cold feet in the winter months. That's why we love these Tasman slippers.
They basically feel like a little slice of heaven that help keep your feet warm without overheating. They have a cool eye-catching design braid and include a Treadligt outsode for durability.
These might just be our favorite house slippers ever created.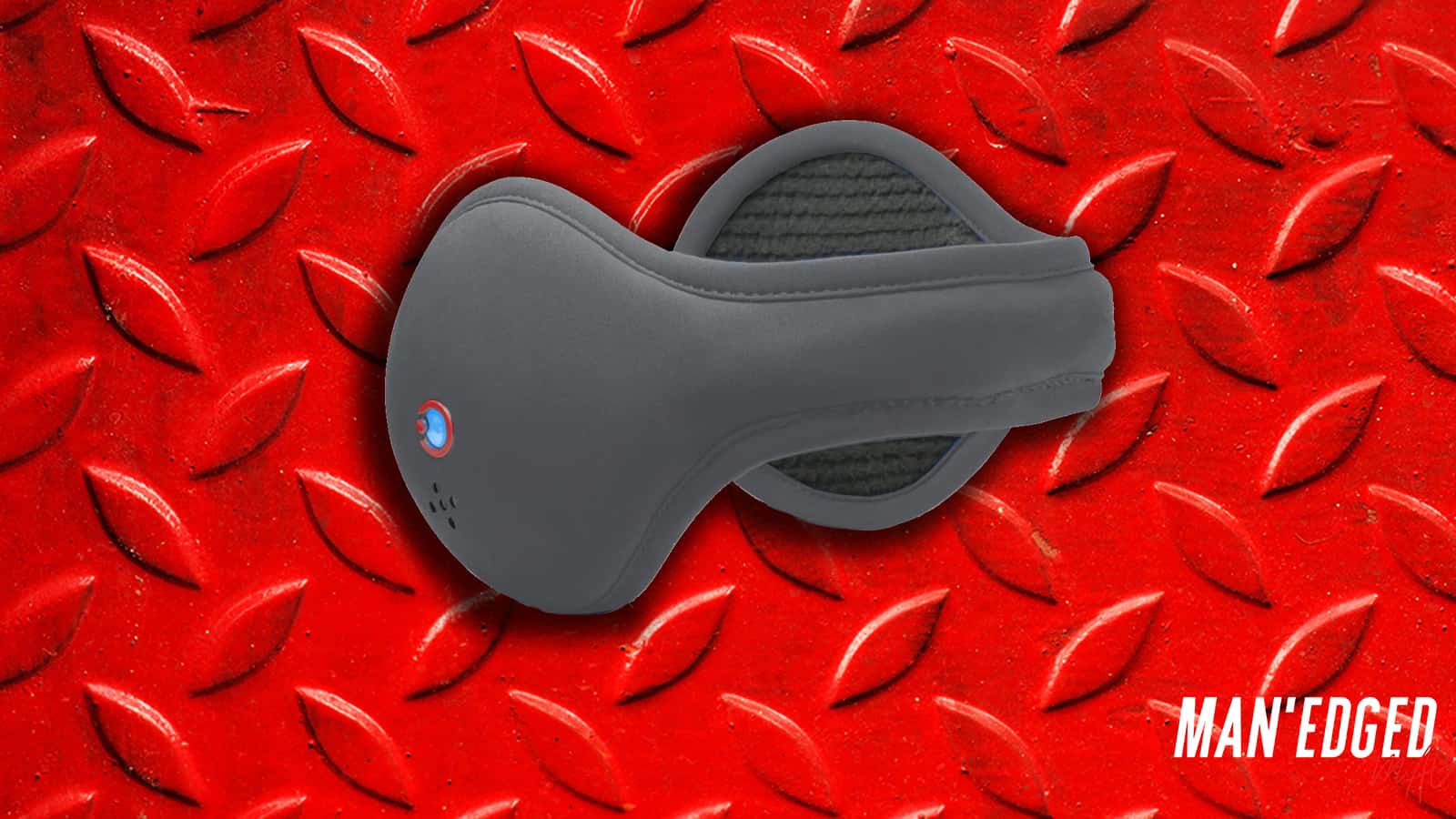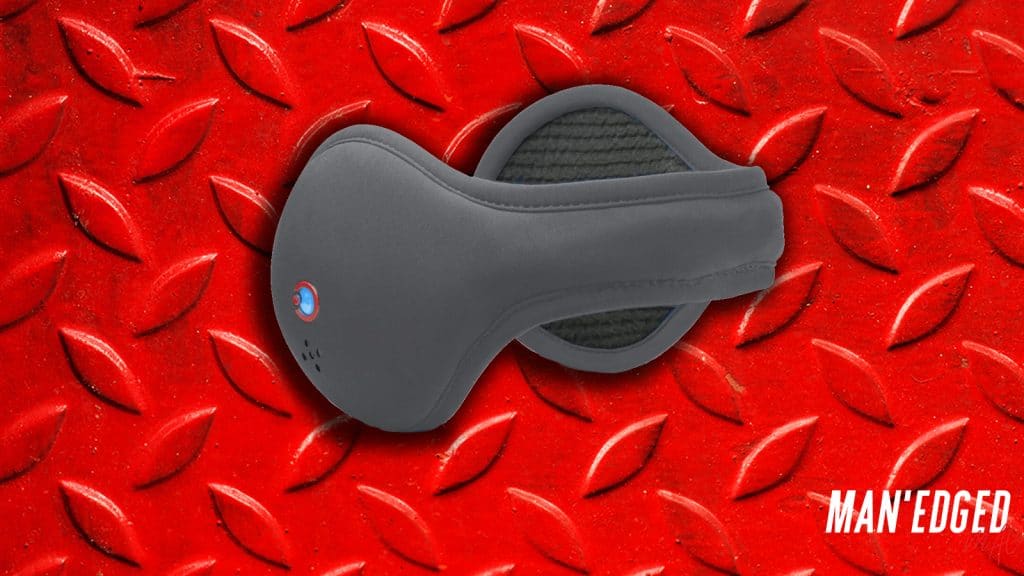 Your ears will thank you after wearing a pair of 180's men's ear warmers.
Sure, you couple scoop up any old basic pair, but if you like to listen to podcasts while commuting to work or have to catch up on the latest music, then you need these ear warmers.
With the simple power on/off button, you're literally ready to keep your ears toasty while bumping your favorite jam.
Say goodbye to frozen ears once and for all.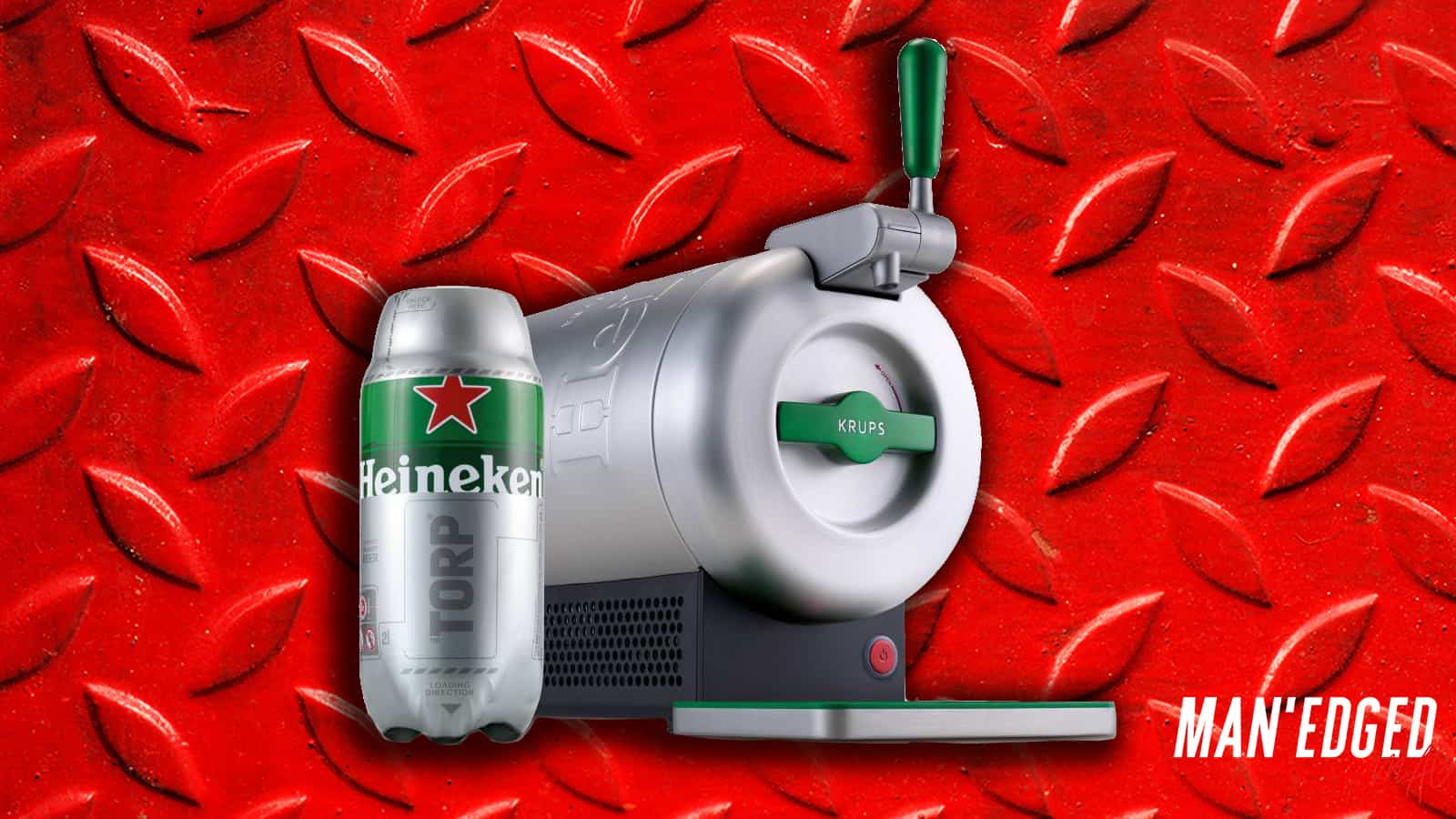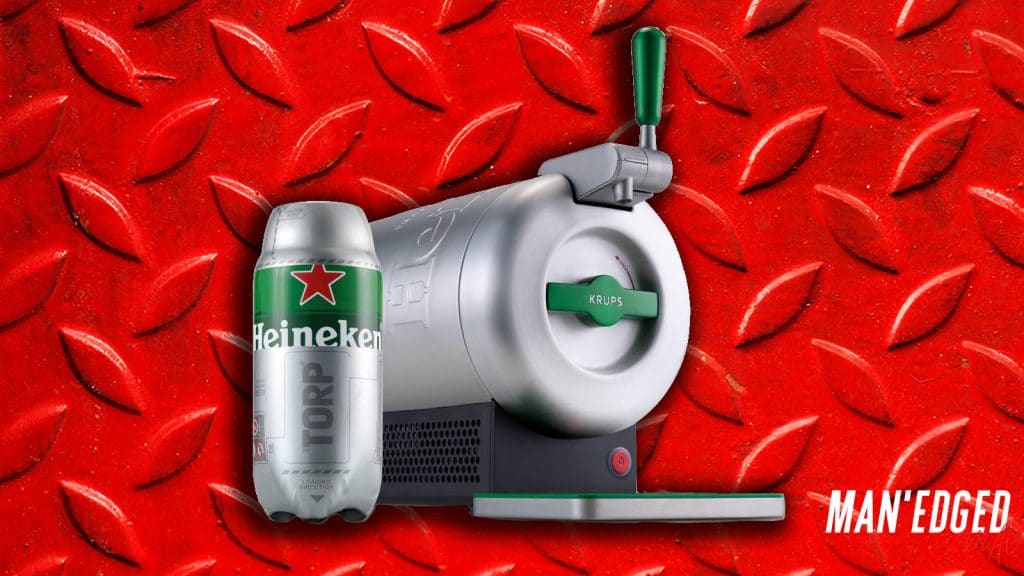 Have you ever wanted to pour the perfect glass of beer, but can never get the temperature just right?
There's nothing like knocking back a nice cold beer after a long day at the office. Meet The SUB, a premium home draught system created by Heineken.
This epic system allows you to enjoy fresh cold tasting beer pour after pour.
Pair with the Heineken torp (the actual beer that goes into the device) to make any home bartdeners love up to his inner bartender.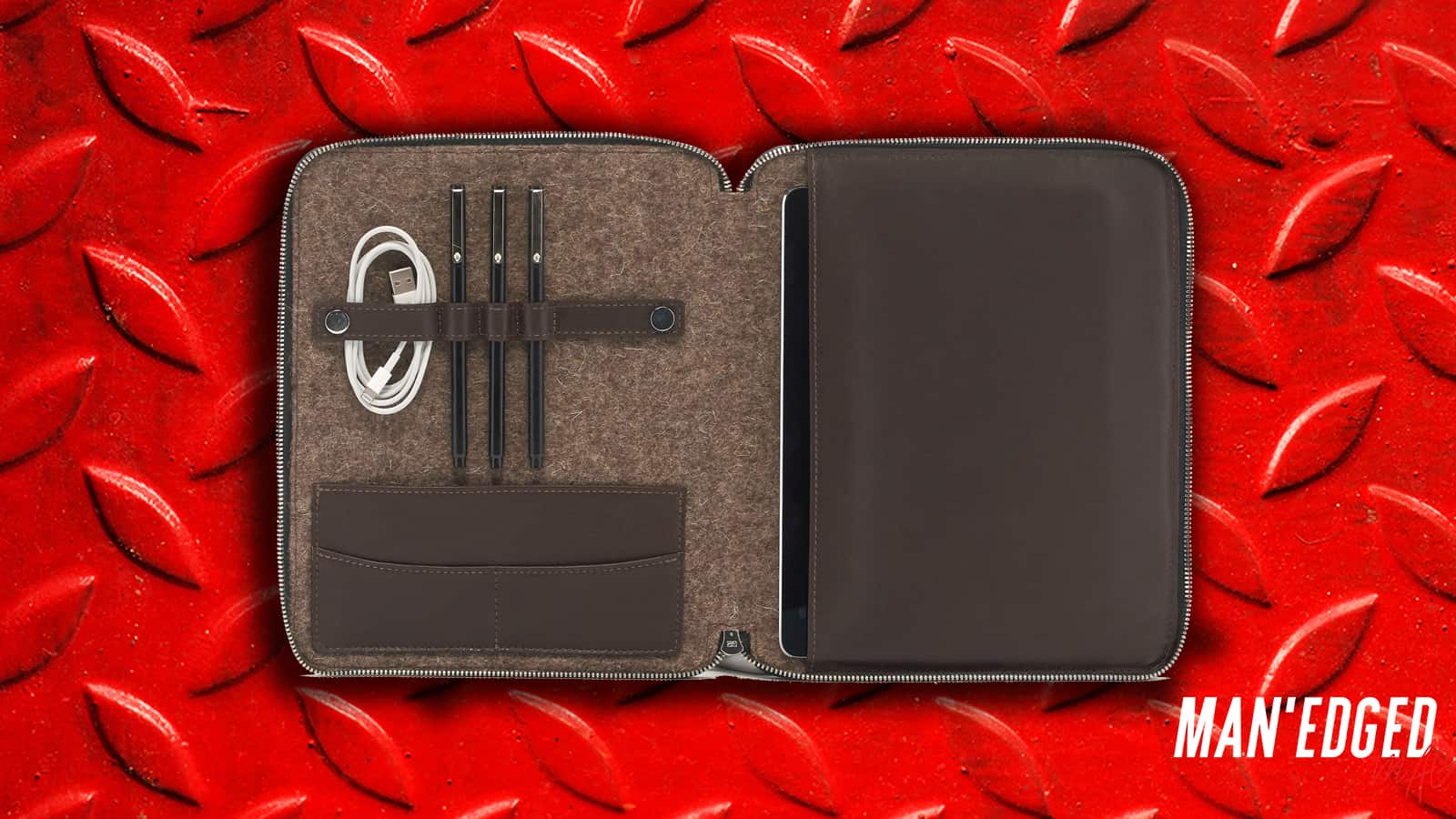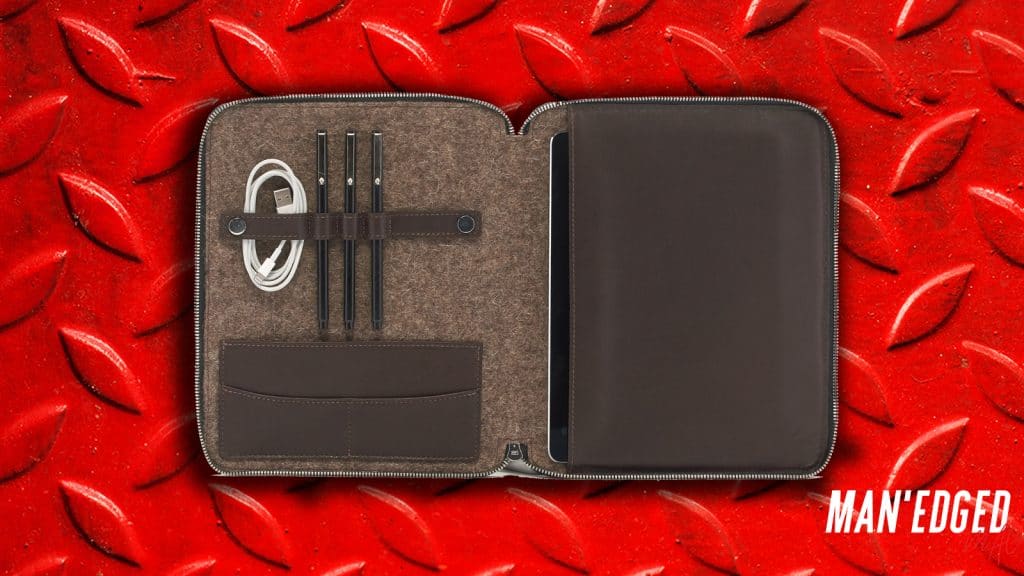 This leather travel case by Graf Lantz x Goop will make the jetsetter on your list beyond thankful that you're in his life.
As we all know when traveling, it's critical for a person to keep themselves entertained and organized.
This travel case will help do just that. It offers a slip pocket that'll hold that handy ipad, so that you can catch up on the latest from your favorite Netflix show while traveling.
Tired of searching for that power cord or pair of headphones?
Not a problem as this handsome travel case offers two cord snap ties and three pen slots.
Whether the jetsetter knows it or not, this will most likely become their favorite travel companion on their next adventure.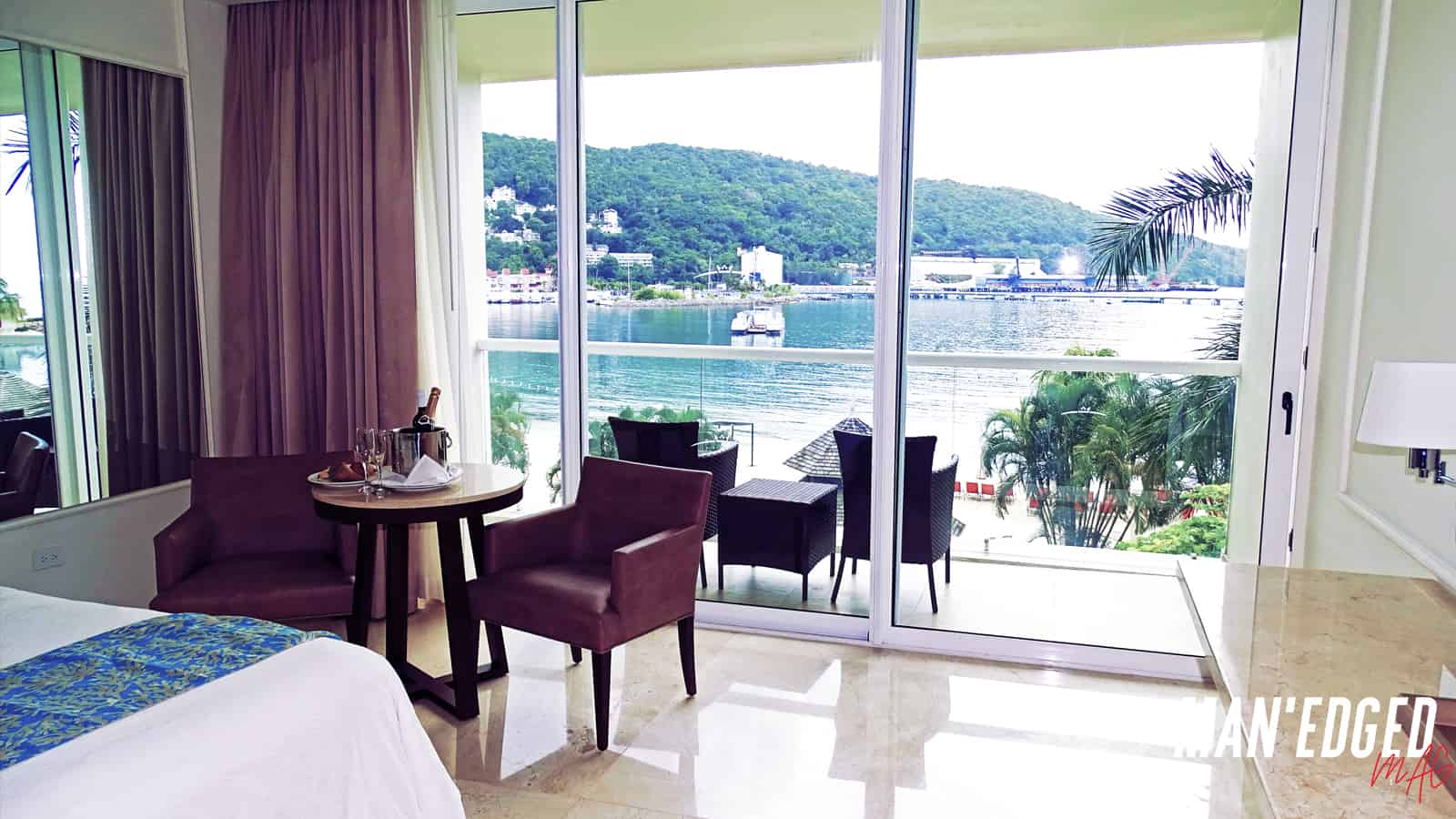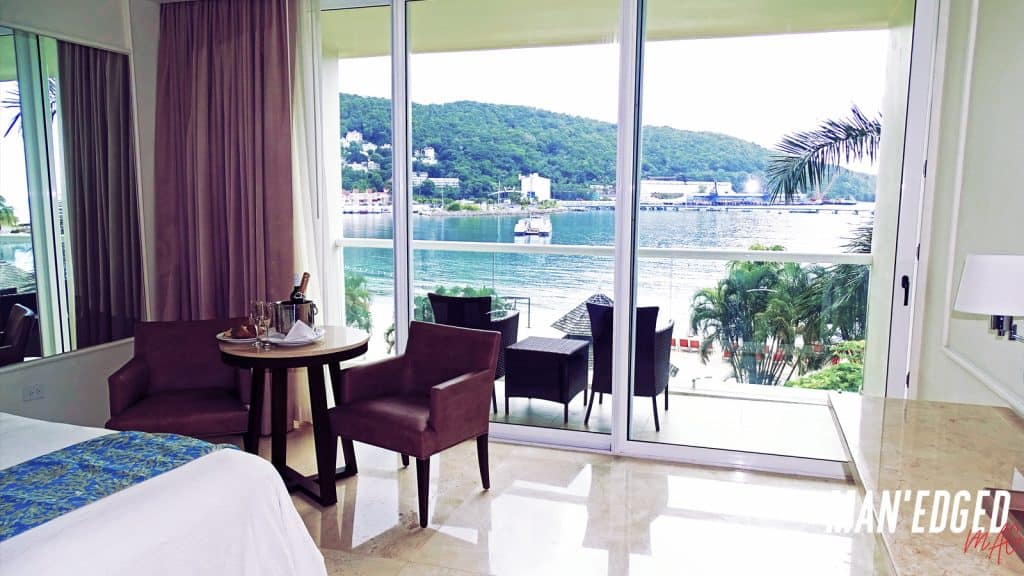 If you're looking for a gift that'll probably break the internet, then you just might want to consider giving the gift of a 5-star adventure. Meet Palace Resorts Moon Palace Jamaica.
This 5-star luxury, AAA Four Diamond offers 17- acres of breathtaking views, ivory sand beaches, and multiple dining destinations/bar.
We've visited this property and it literally has set the bar when it comes to taking a trip. Now, imagine giving that experience to someone.
Knock 'em dead.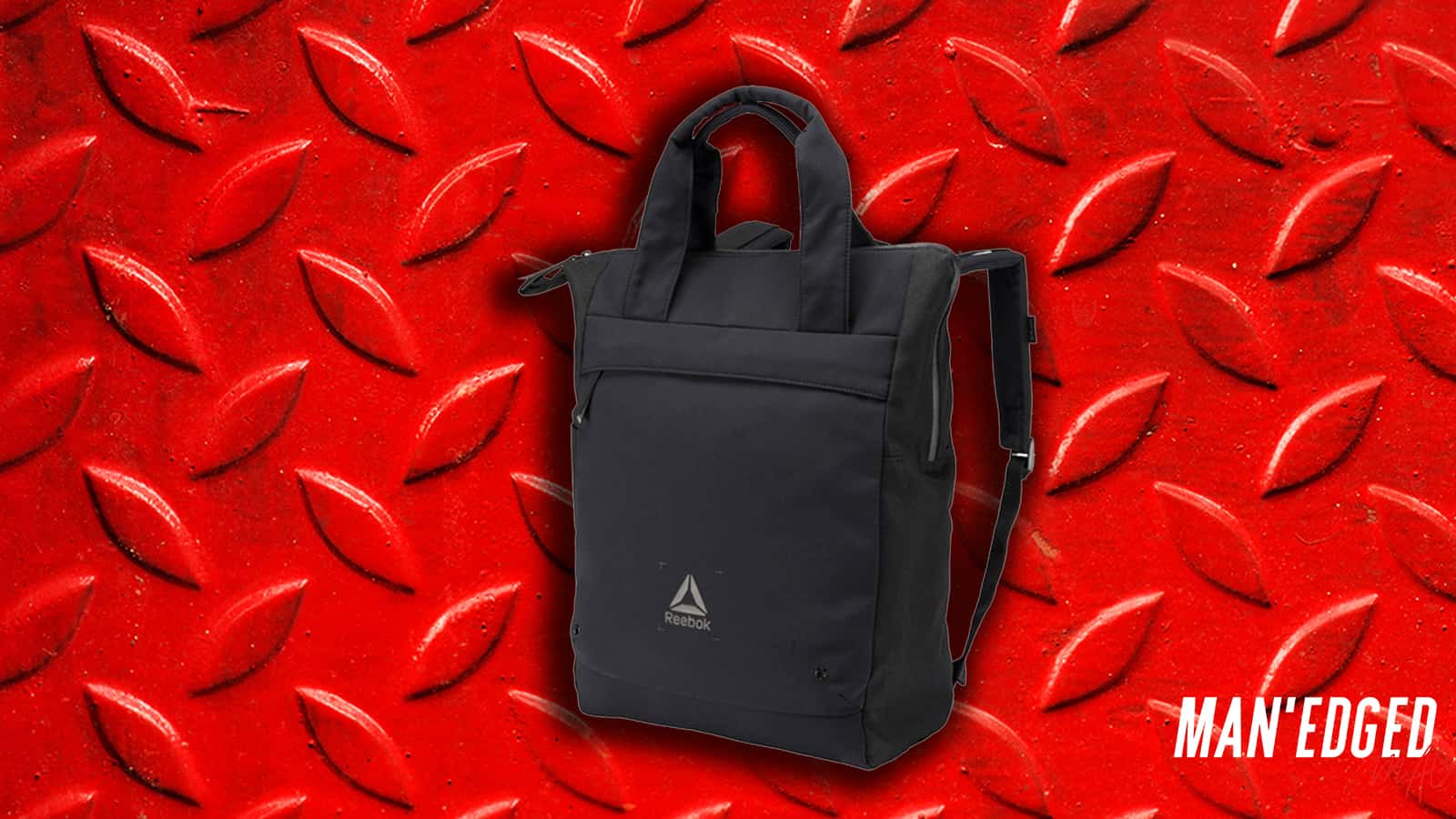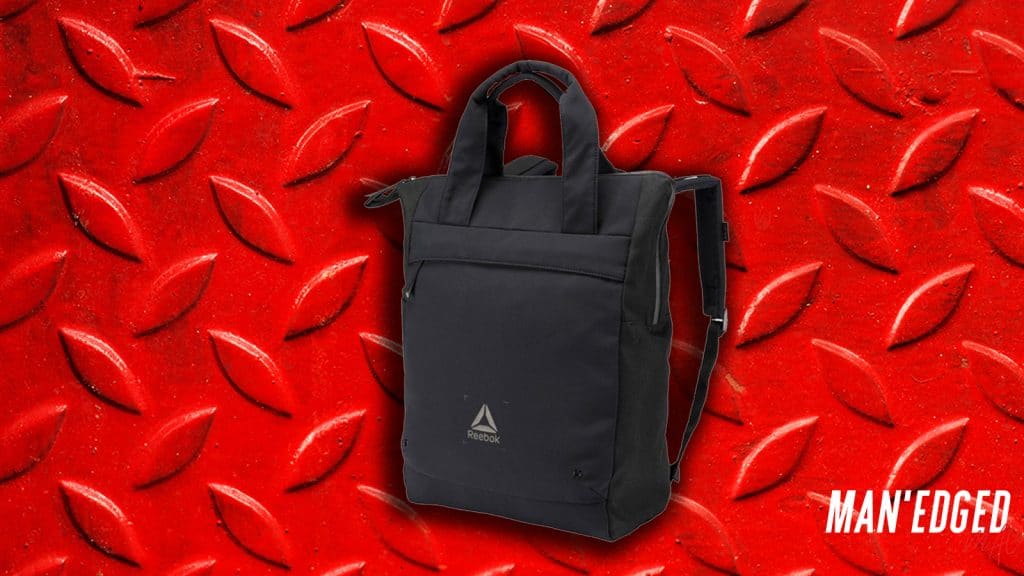 Meet this ultra sleek bag from Reebok.
We gave this bag a spin around New York City and small yet dynamic design details made us really enjoy this bag. For sport or street, this backpack has the function you need. It has multiple carry options, so that you can wear as a traditional backpack or as a tote bag.
Not to mention, there are plenty of pockets for easy-access to small accessories like a phone or keys.
Another key componet to the bag, is the wide opening that gives you quick access to the interior.
Sure, some people may think these small details sound crazy, but we're glad the folks over at Reebok thought about these things.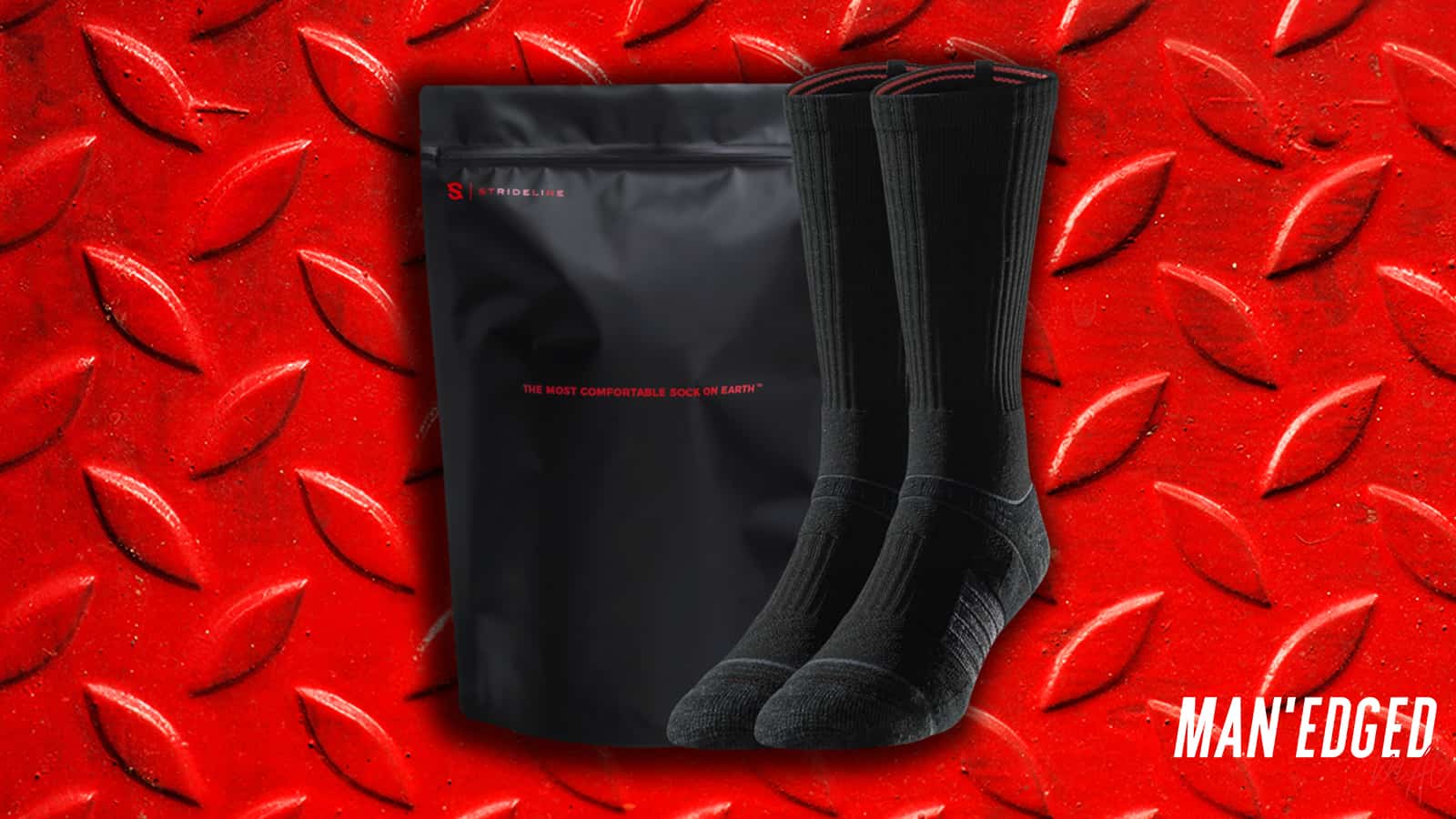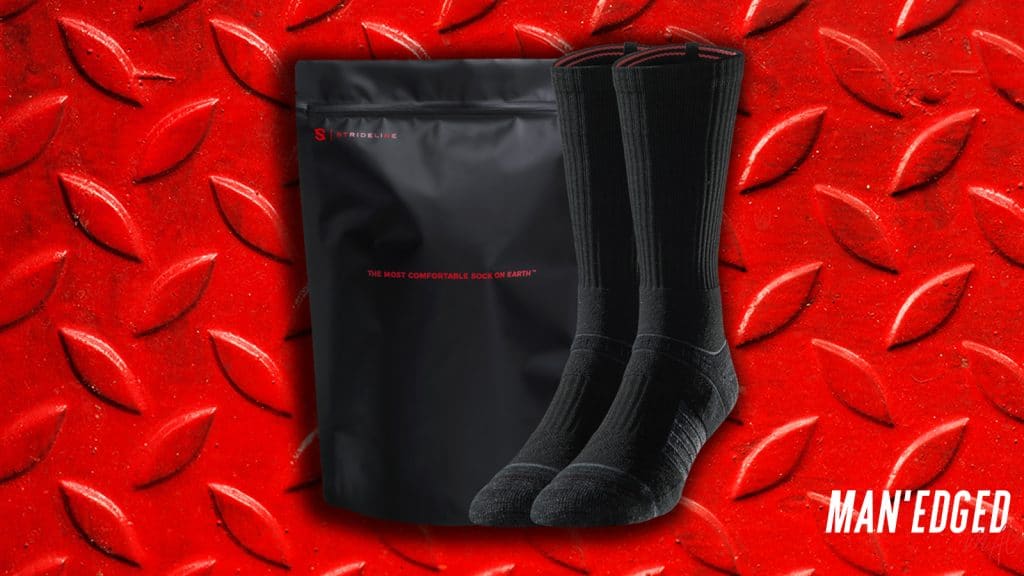 Meet the world's most comfortable socks.
We were tipped off by a friend of MAN'edged who told us about this amazing brand. This is not your ordinary sock. They're made of only the best materials like Strideline's "memory yarns" that form to your foot.
In addition, they have air vents that allow for breathability and compression padding that helps add support.
There's nothing worse than a cheap pair of socks, so give the gift that'll help the giftee be the best him every step of the way.