Today we're covering the difference between Belt size vs Pants size and everything in between.
Is your current belt no longer working for you? Perhaps it's too tight or has even caused a rache (ouch!), but you know you need a new belt.
Sometimes finding a solid men's belt can just be flat-out hard.
Some of us have gained weight while others of us have lost it. We just want a good fitting belt that helps us feel and look good, right?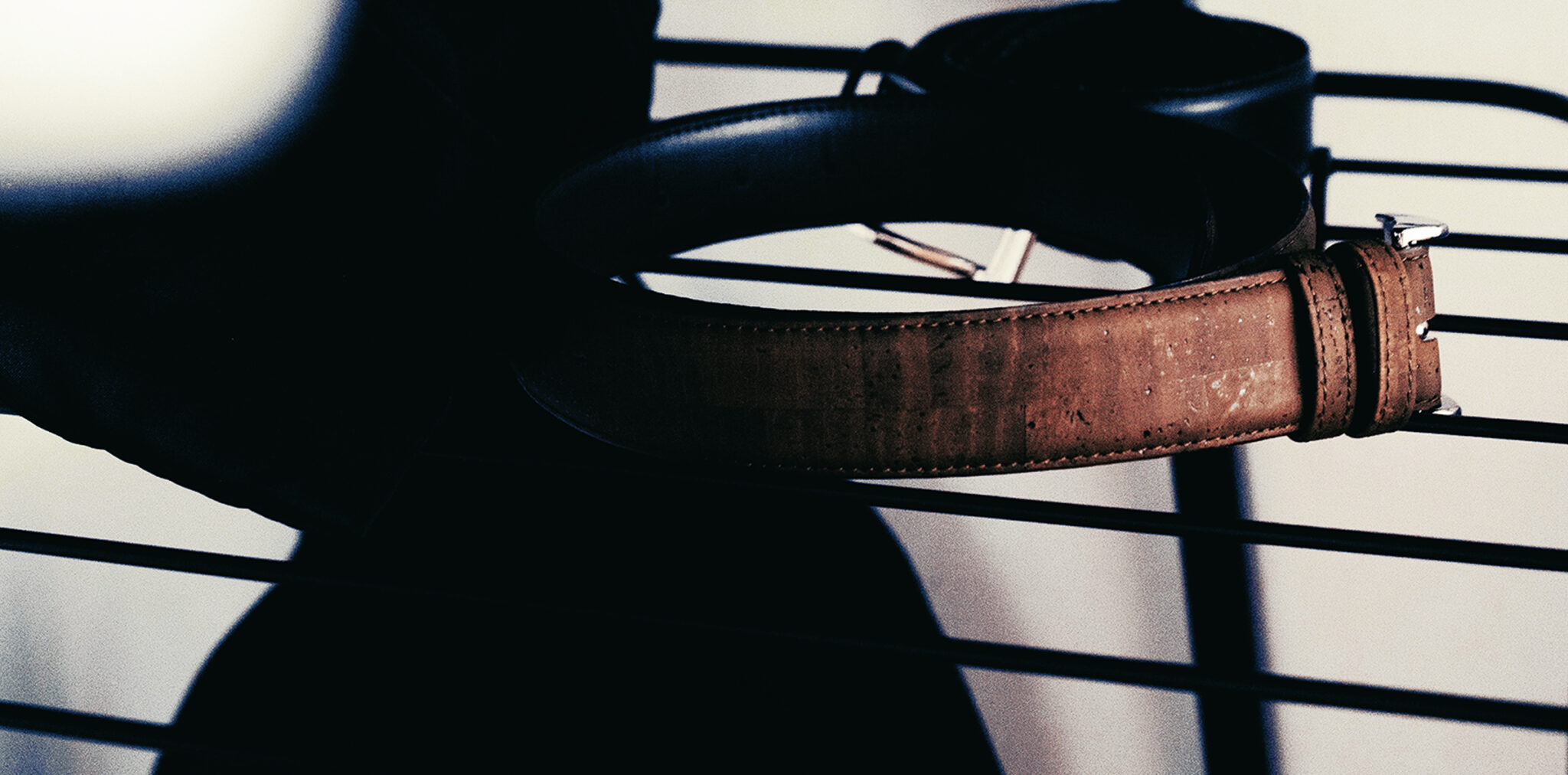 If you're looking for an easy way to find the right size belt and get the best fit, use our guide below to get an accurate measurement of belt measurements.
Today we are going to show you the accurate way to get the best fitting belt and finally be happy wearing the correct size belt.
Plus, you also just jump to the bottom of our article for a quick belt size conversion chart.
Best Way to take waist measurements for the perfect fit belt using a measuring tape
Alright, guys. It's time to get down to business.
We hope you're as pumped as we are.
So, the first thing you're going to want to establish is where you want to wear your belt. Are you going to wear them at your natural waistline or lower?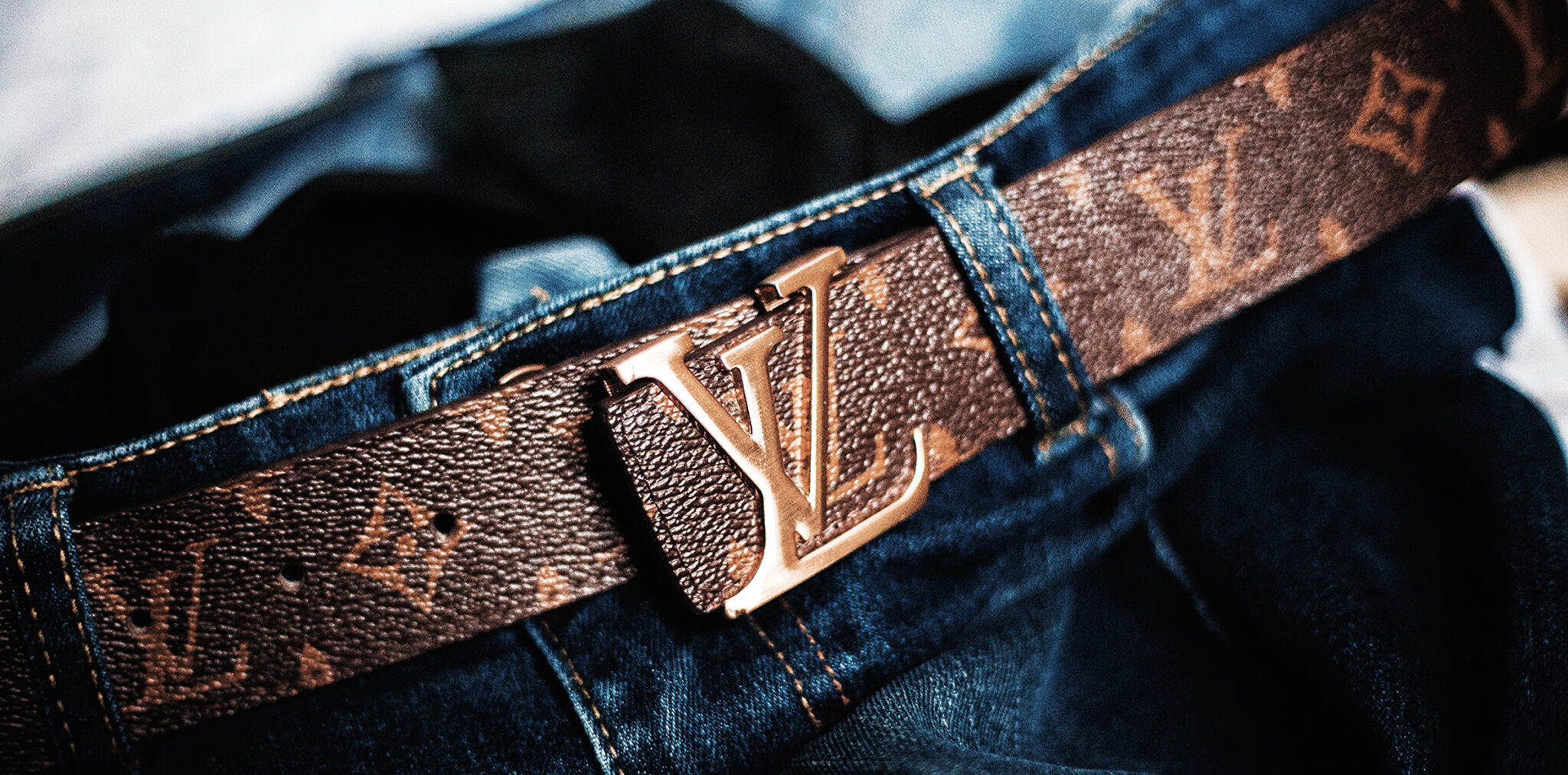 Quick Editor's Blurb:
Michael William G, Founding Editor of MAN'edged Magazine offers some advice.
"As a style editor, I've been exposed to so many styles and trends. There is one that really should've never happened: sagging of the pants.

I'm all for a cool laid back look, but at some point, we have to grow up. The other day I saw a relatively older guy rocking some saggy jeans and it just made him look like he couldn't be taken seriously. Not only this, he was wearing gray sweat pants and was sweating. It was disgusting. So, my advice to our readers is to measure just below the belly button right where the top of the hip bone is. Don't get in your head about the size of your hips. Embrace 'em and get ready to rock a perfect belt man!"
Second, you're going to need a tape measure.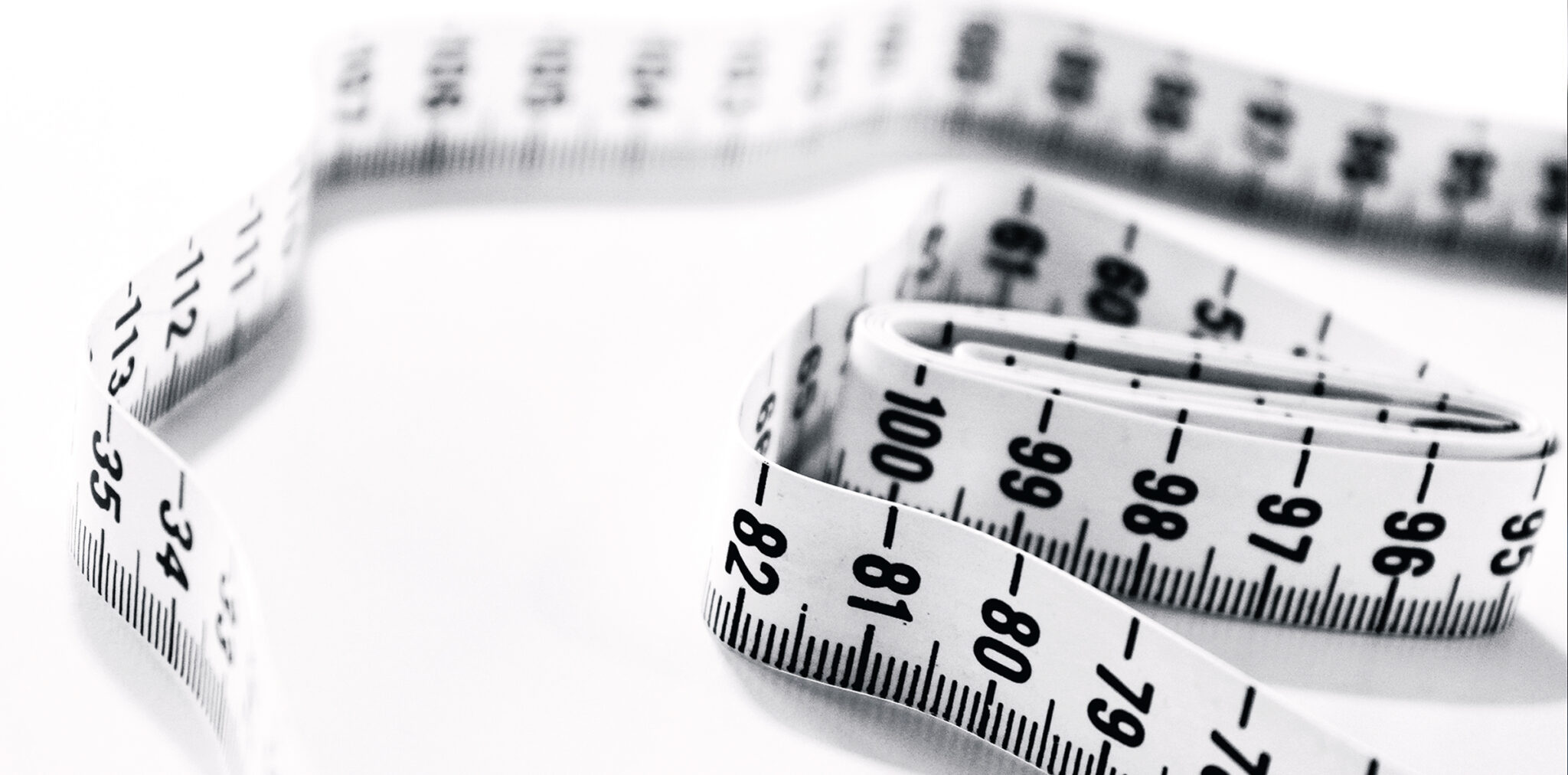 Run the tape measure from the top of the leather (don't include the buckle) to the hole where it fits most comfortably.
You're going to want to select a belt size closest to that number.
Remember that in order to take the proper waist measurement, you're going to want to measure along the flat surface of your belt to the center hole (do not measure over the buckle end) to the end of the belt.
Many gents make this mistake, so don't be too hard on yourself bud if you did too.
Another important thing to remember is to use a soft tape measure when conducting your waist measurements. This is not the time to bring out your manly tape measure.
Forgot Your Belt While Traveling: Here's a Simple Formula for Remembering Your Belt Size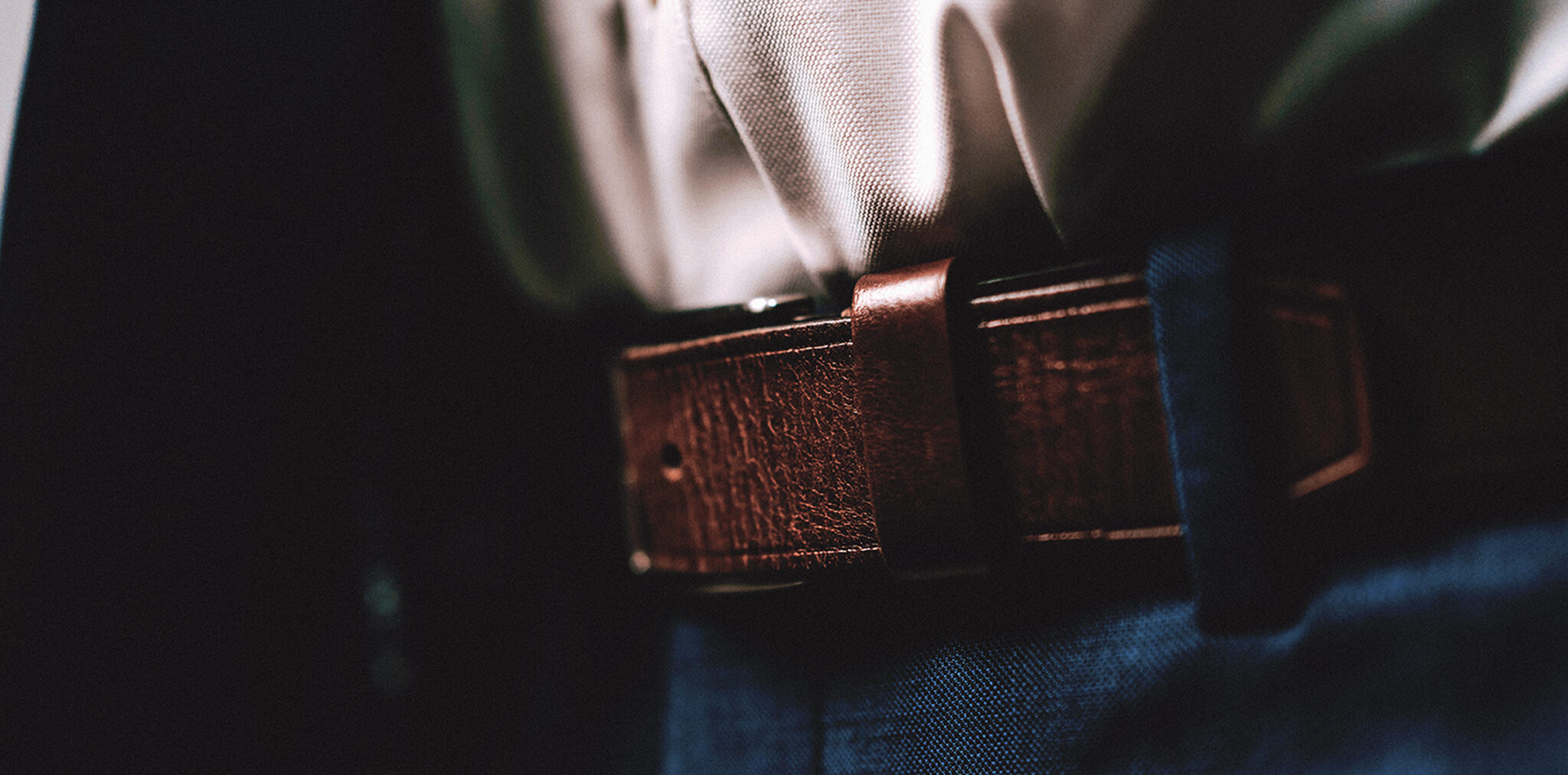 We've all been there.
You're on the road running late to a meeting in a city you've only been in for less than an hour and you realize you've forgotten that pesky belt of yours.
We're talking like you don't even have time to shower type of time crunch, but you know you need to look your best.
So, if you're in a real bind here's an easy method to quickly remember your belt size if you don't have a soft tape measure handy.
According to WKleinBerg.com , there is an easy-to-remember general rule of thumb when it comes to your belt size.
You can typically take your existing pant size and add two inches. Boom!
So, if you wear size 34 pants, you'd want a size 36 belt.
In fact, here's a jingle to help you remember, "How many hands do you need to put on a belt. 2…so just go 2 sizes up." Not really a jingle, but maybe this will help one dude out there traveling the world.
Of course, you can take your existing belt and use the technique mentioned above: measure to the middle hole and to the nearest inch for the right belt size.
Types of Men's Belts
Next, let's talk about the different style of belt that exists in the men's market. If your current belt is no longer cutting it and you're in the market for a new belt, listen up.
Now that we know how to take the correct measurement to figure out the size of belt you should be wearing, we can choose the type of belt that matches your personal style. It really breaks down into two main styles:
Dress Belts
A men's dress belt is typically is made out of some form of leather and looks polished. It looks professional. They come in a variety of colors and style, but typically most men may opt for a solid black or brown as core staples. Plus, these two colors are great to wear to formal occasions.
Casual Belts
Men's casual belts can be a bit funkier. Belts are either braided, smooth or studded. These types of causal belts are mot for off-the-clock hours where you might have more freedom with style choices.
Belt Size Chart
Alright, so here's a quick belt size chart to help you find that perfect fitting belt size.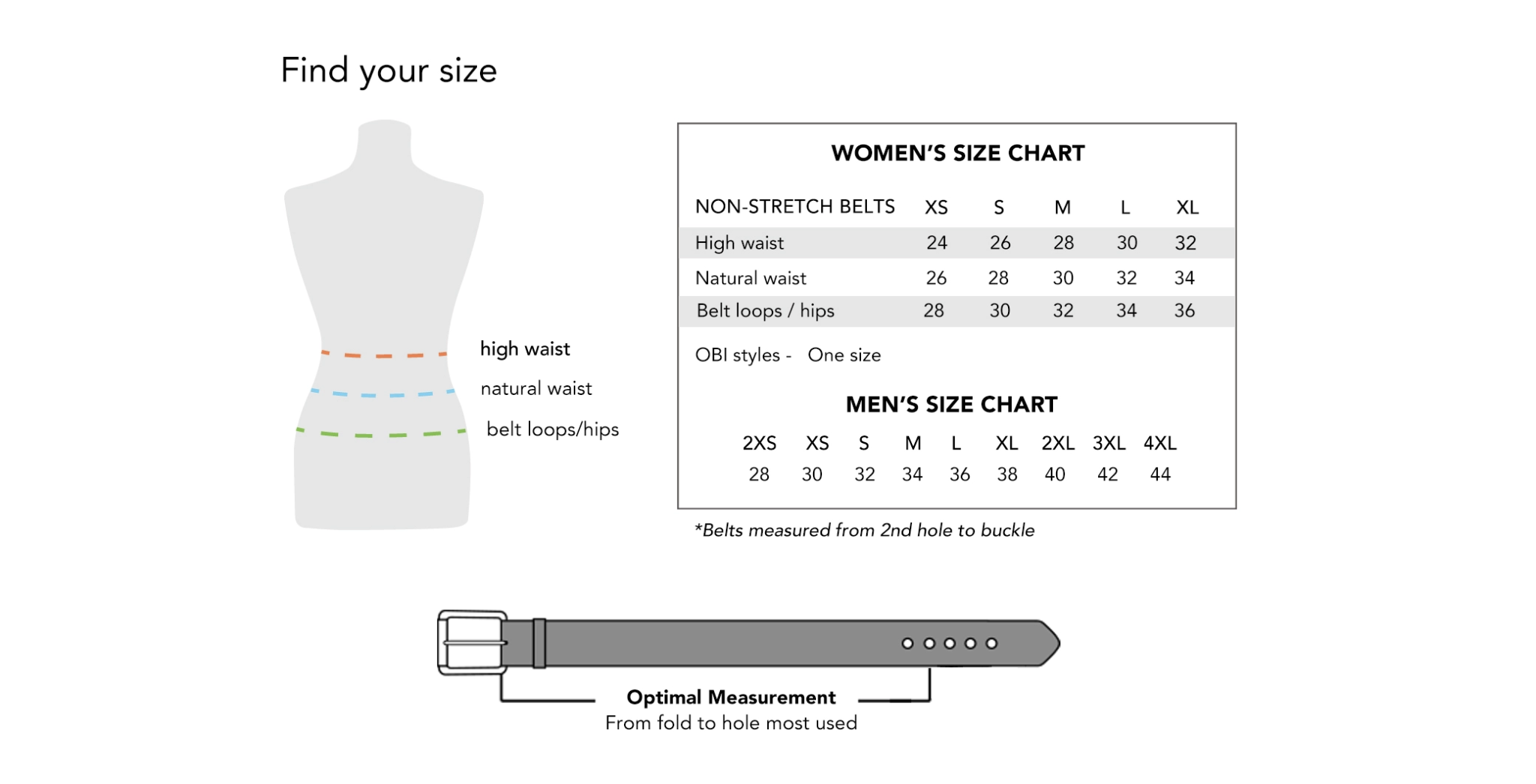 In Conclusion
To conclude, now we know how to properly find your belt size and understand the difference between belt size and pant size and have helped you properly take note of your belt size.
There are so many options available for men now, but you can even begin to look your best without knowing your proper size.
Cheers,
The Team at MAN'edged Magazine
When buying a suit, it's crucial you look at the fit and fabric.
At first, the selections seem overwhelming, but if you know what you're searching for, you will start to appreciate the various suit fabric varieties.
We need to define our expectations for the material and then examine how different materials may meet those needs.
For this, click on the link above or the link below to find out more about the different types of suit fabrics.
Read our article "How to choose between different types of suit fabrics" by clicking here.