Here are the top charcoal face washes to try.
The most important thing when searching for the best charcoal cleanser comes down to your skin type, the ingredients and finding one that works for you.
Let's dive in.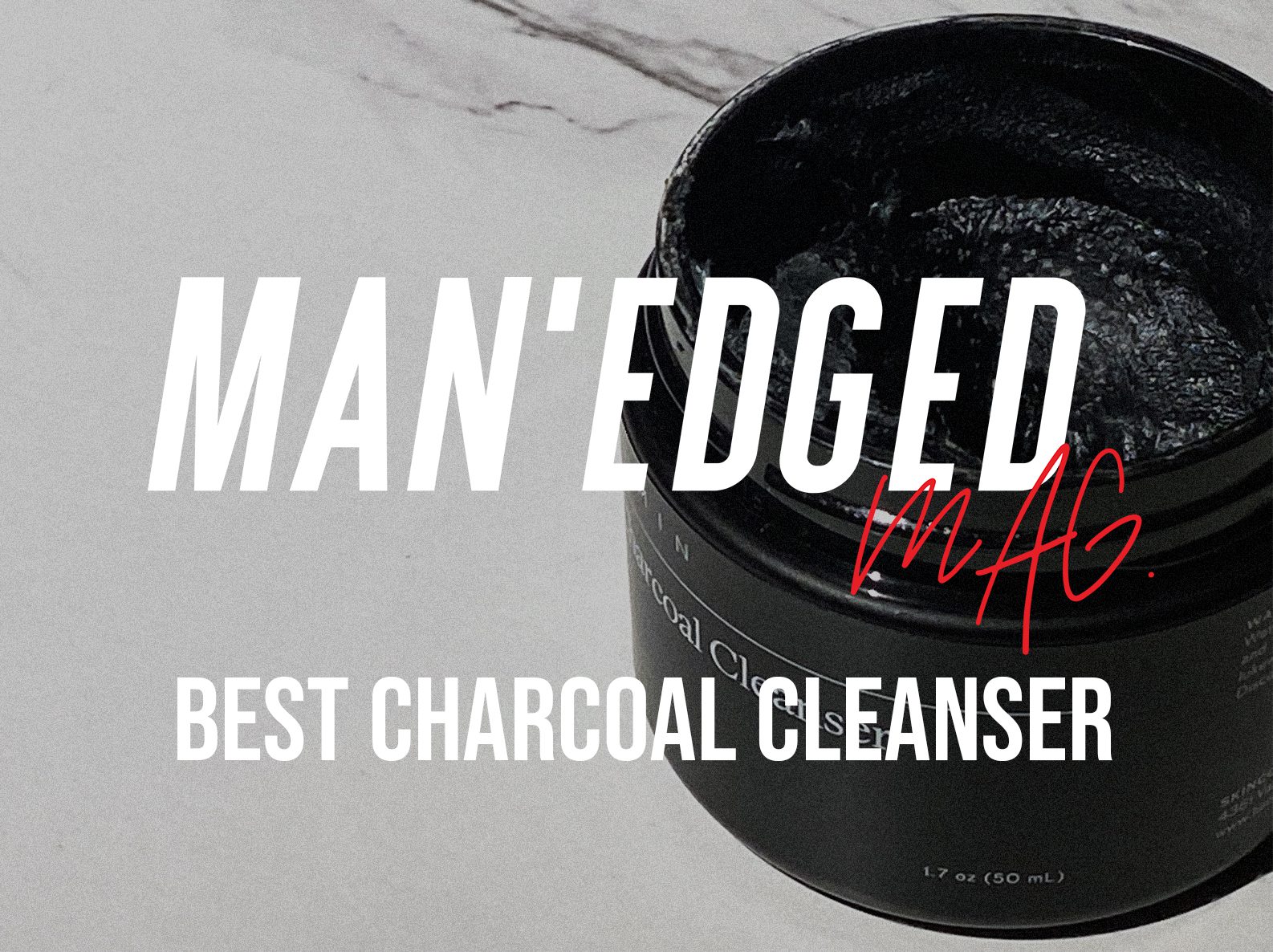 Yo bro, you ever hit up the skincare aisle and come across those 'charcoal' face washes?
Sounds weird, I know.
I mean, when I think of charcoal, I think of summer BBQs and camping trips, not skincare.
But hear me out, cuz this stuff is next level.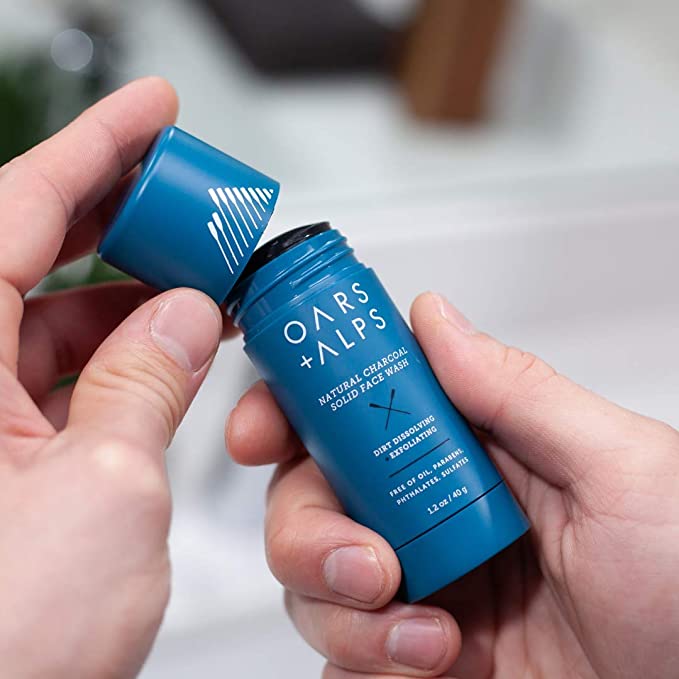 We're talking about activated charcoal face wash, and it's way more porous than the stuff in your dad's old Weber.
It's like the difference between a rusty old bicycle and a brand-spankin' new Harley, you know what I'm sayin'?
Now, I know some guys might think skincare is just for the ladies or the "metro" types, but let me tell you, taking care of your skin is straight-up manly.
You want to look good for the ladies (or gents, whatever floats your boat), right?
Plus, it's not just about looks. Keeping your skin healthy can help prevent breakouts, razor burn, and ingrown hairs. And let's be real, nobody wants that.
But I get it, it can be intimidating to navigate the world of skincare.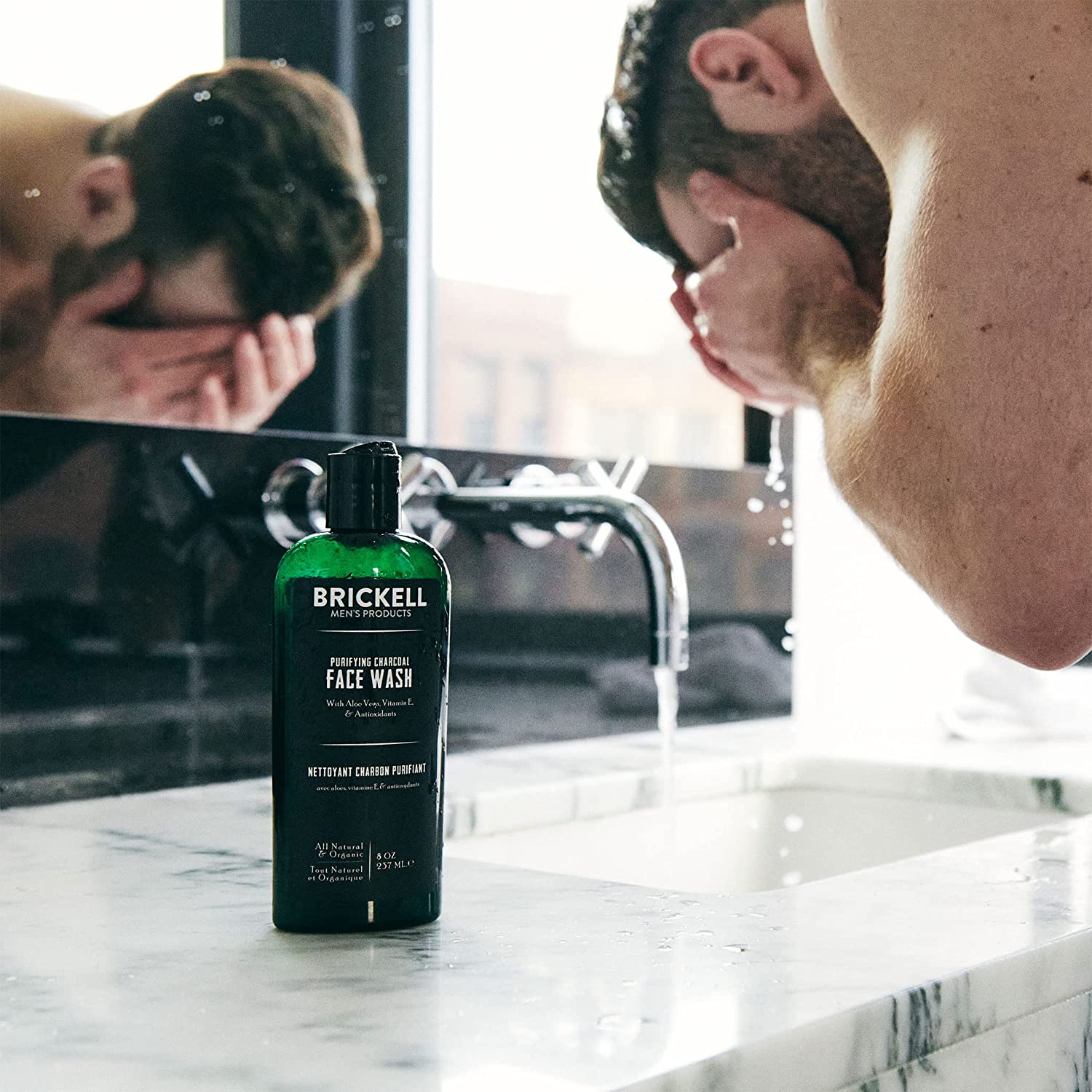 That's why I'm here to give you the lowdown on the best men's charcoal face cleansers out there.
I've done the research and tested out a bunch of different products (tough job, I know), so you don't have to."
Now, I could go on and on about the benefits of using a charcoal face cleanser, but I know you're here for the good stuff.
So if you're in a hurry just scroll way down.
How Does Charcoal Work?
According to Today.com charcoal (aka activated charcoal) is a natural mineral that can help absorb impurities and provide a deep clean.
Sounds like a solid teammate when it comes to cleaning your face right?
What are the benefits of using charcoal face washes
Charcoal face washes offer an effortless way to deep clean your face without drying you out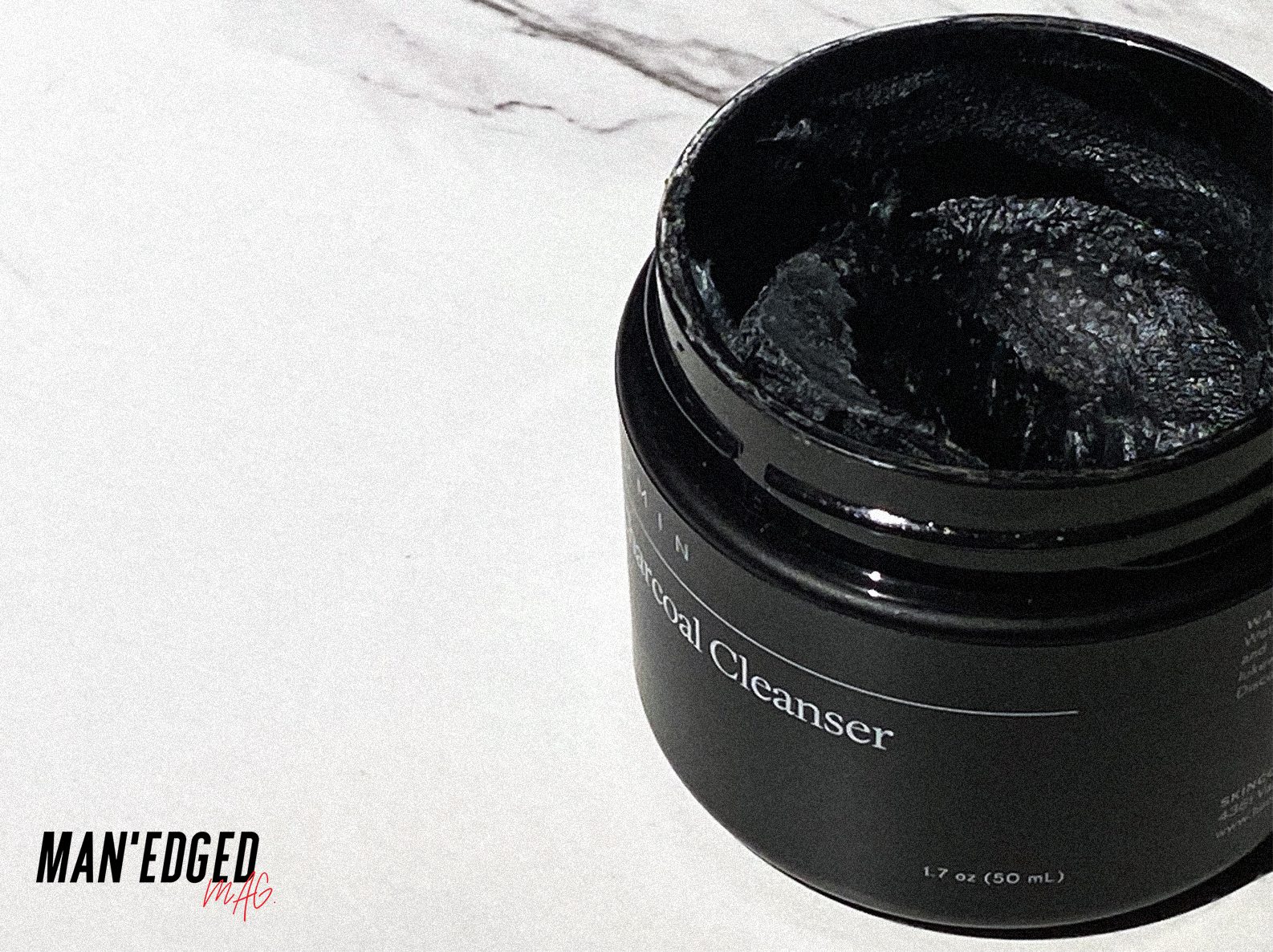 Additionally, this natural mineral after consistent use will have your skin looking smoother, brighter and more even-toned.
In short – the benefits of using a charcoal face cleanser is that you will preserve your skin and look younger.
Is charcoal cleanser good for your face?
Generally speaking yes, but we highly recommend reviewing our skin type guide below to gauge the effectiveness of use.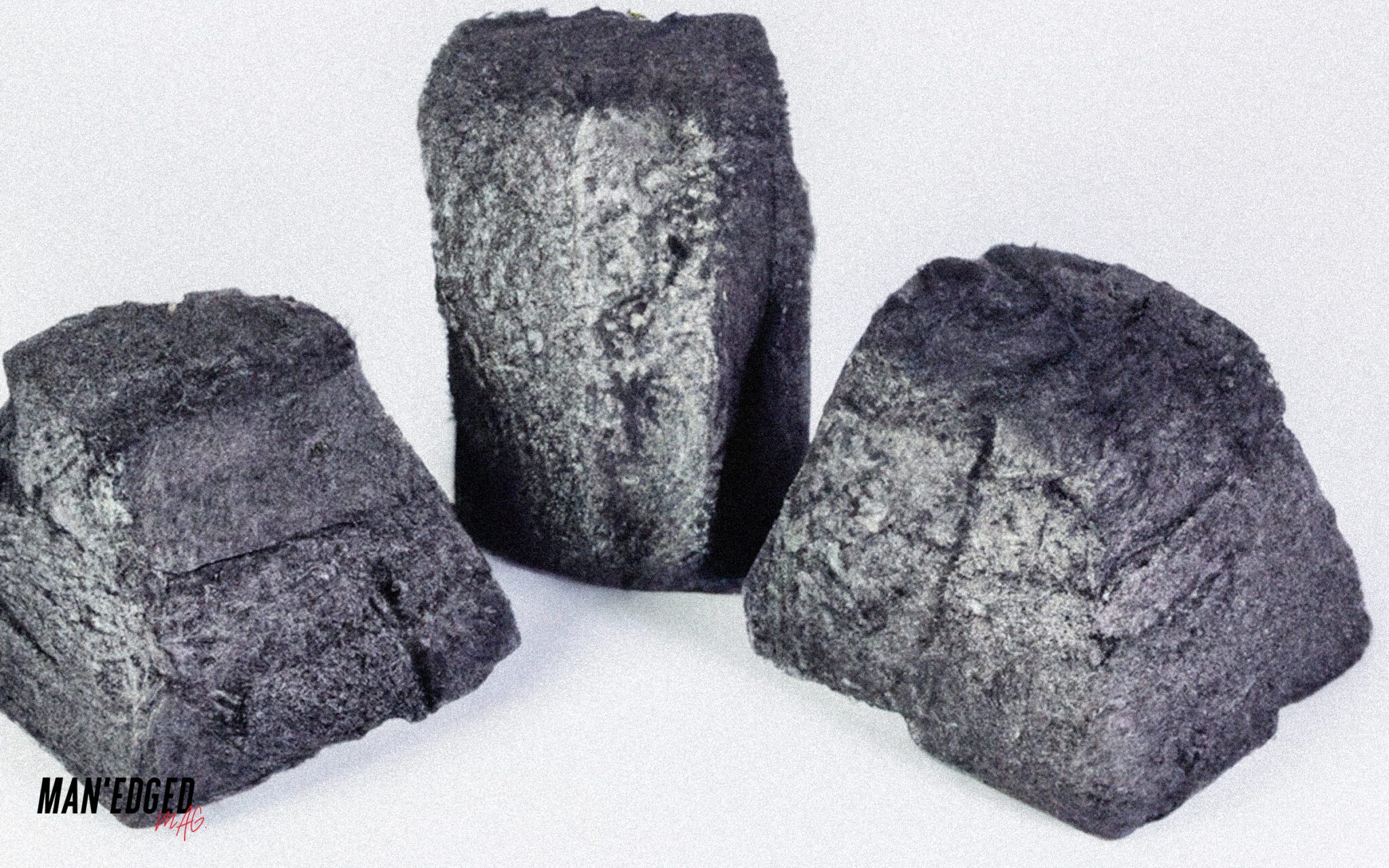 When washing your face with an activated charcoal cleanser, the charcoal acts like a magnet to attract and absorb dirt, oil, or other impurities from the skin's pores.
The charcoal essentially binds the dirt and helps to lift them out of the pores while leaving you with clean skin.
Plus, activated charcoal has antibacterial properties.
This is fantastic if you have acne-prone skin. Who knew charcoal could help fight against acne-causing bacteria?
You Must Know Your Skin Type for Charcoal-Based Products
Anytime you explore a new skincare product, it's crucial to understand what sort of skin you're working with.
There are 4 main types of skin and sometimes you can even have combination skin.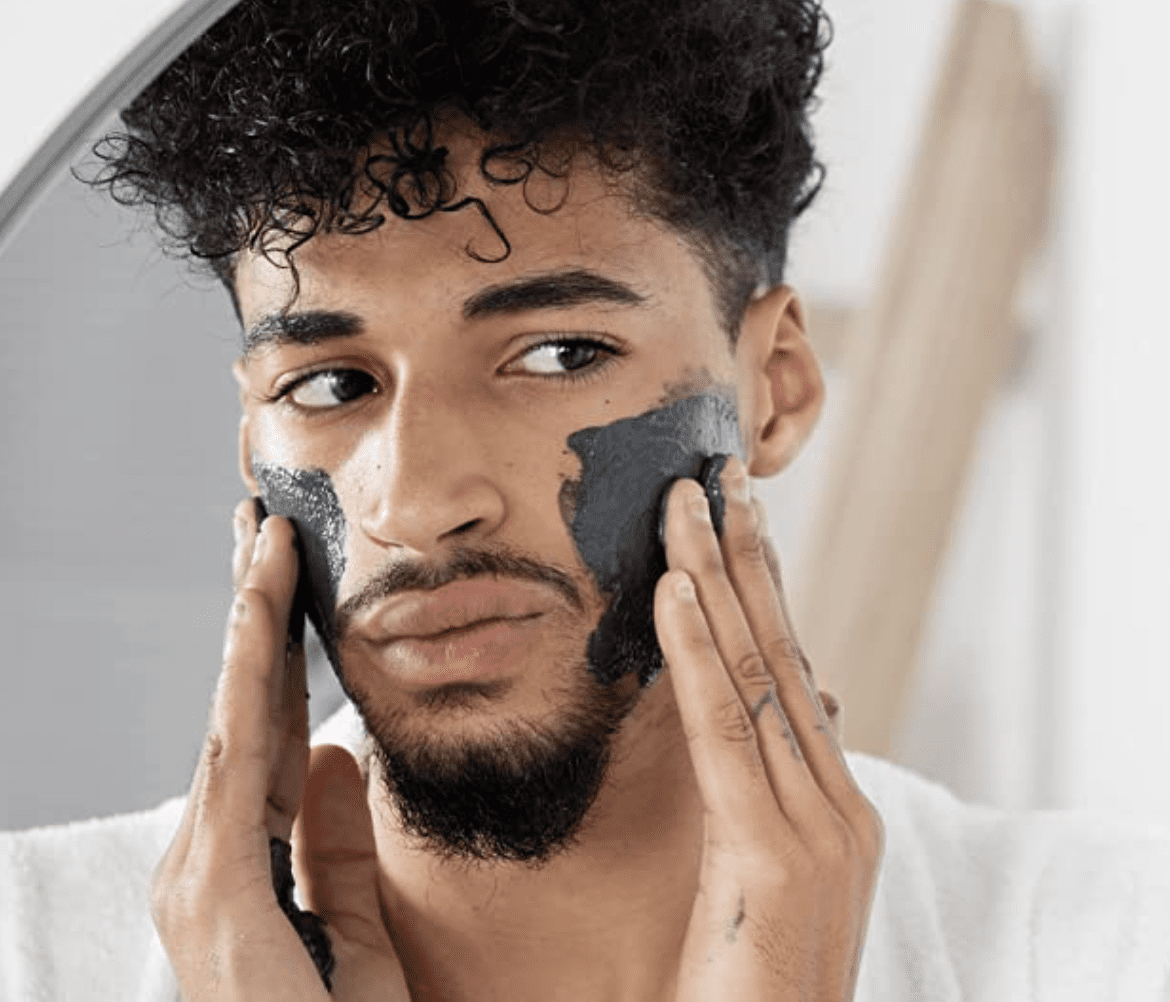 1 – Sensitive Skin
If you have sensitive skin, we would probably not recommend using a charcoal-based face wash.
This is because the charcoal mineral might be too harsh as it is considered a deep cleanse.
That being said, all of our highlighted products below have been selected as they also help hydrate the face post-cleanse.
2 – Oily Skin
Have oily skin?
You've probably heard, "You can cook an egg on that face!" at least once.
Have huge pores?
Did you know that excess oil can lead to the accumulation of dead skin cells, which can cause pores to appear larger?
This is where a charcoal face wash can be a game-changer.
By incorporating it nto your skincare routine, you can help reduce the appearance of pores while deeply cleansing your skin.
The good news is that by using a charcoal-based product, you can help balance your skin's oil production. This will help you have a more even complexion.
When you're feeling frustrated with your skin type just remember that oily skin tends to look younger for longer,
We highly recommend using a charcoal cleanser once or twice a week to and always following up with a hydrating moisturizer.
So, if you're ready to tackle your oily skin woes and achieve a more balanced complexion, a charcoal face wash may be just what you need.
3 – Dry Skin
Have dry skin? You may just be in luck. There are some very gentle charcoal-based cleansers that offer moisturizing ingredients so that you can enjoy the hype too.
We suggest proceeding with caution if you have dry skin.
Activated charcoal can be drying to the skin. So if you already have dry skin, you should use it with some caution.
Sure, it can be helpful in removing impurities and excess oil from the skin, but it can also strip the skin of its natural oils. This could potentially lead to more dryness and irritation.
Still, think you can use it?
Your enthusiasm is appreciated, but we advise against using a charcoal cleanser daily. Instead, use them for deep cleaning once or twice a week.
For those with dry skin, follow up your charcoal face wash with a hydrating moisturizer to replenish moisture levels.
If you're hesitant to try a charcoal cleanser because of your dry skin, look for one with a lower concentration of activated charcoal or even a formulation specifically for dry skin.
4 – Acne-prone Skin
For our acne-prone readers, we highly recommend speaking to your dermatologist before using a charcoal cleanser.
As much as we want you to enjoy this craze too, we want to look out for you. Acne-prone skin is no joke and it's best to work with a specialist to help discover why your skin is the way it is so that you can live life confidently. We send you all the love.
Yes and no.
A charcoal cleanser absorbs impurities and excess oil from the pores. This helps prevent and reduce the frequency of breakouts.
Use this cleanser in moderation.
Avoid scrubbing too vigorously. This can irritate and inflame your face.
When selecting a charcoal cleanser, look for those that are formulated for acne-prone skin. Also, be sure they are free from potentially irritating ingredients like fragrances.
Charcoal cleansers can be beneficial, but it's not a cure-all.
How often should I use charcoal face wash?
We do not recommend daily use. This varies product by product, but on average we tend to see that you can use charcoal face wash 1-2 times a week. Any more than that and you could be doing more harm than good.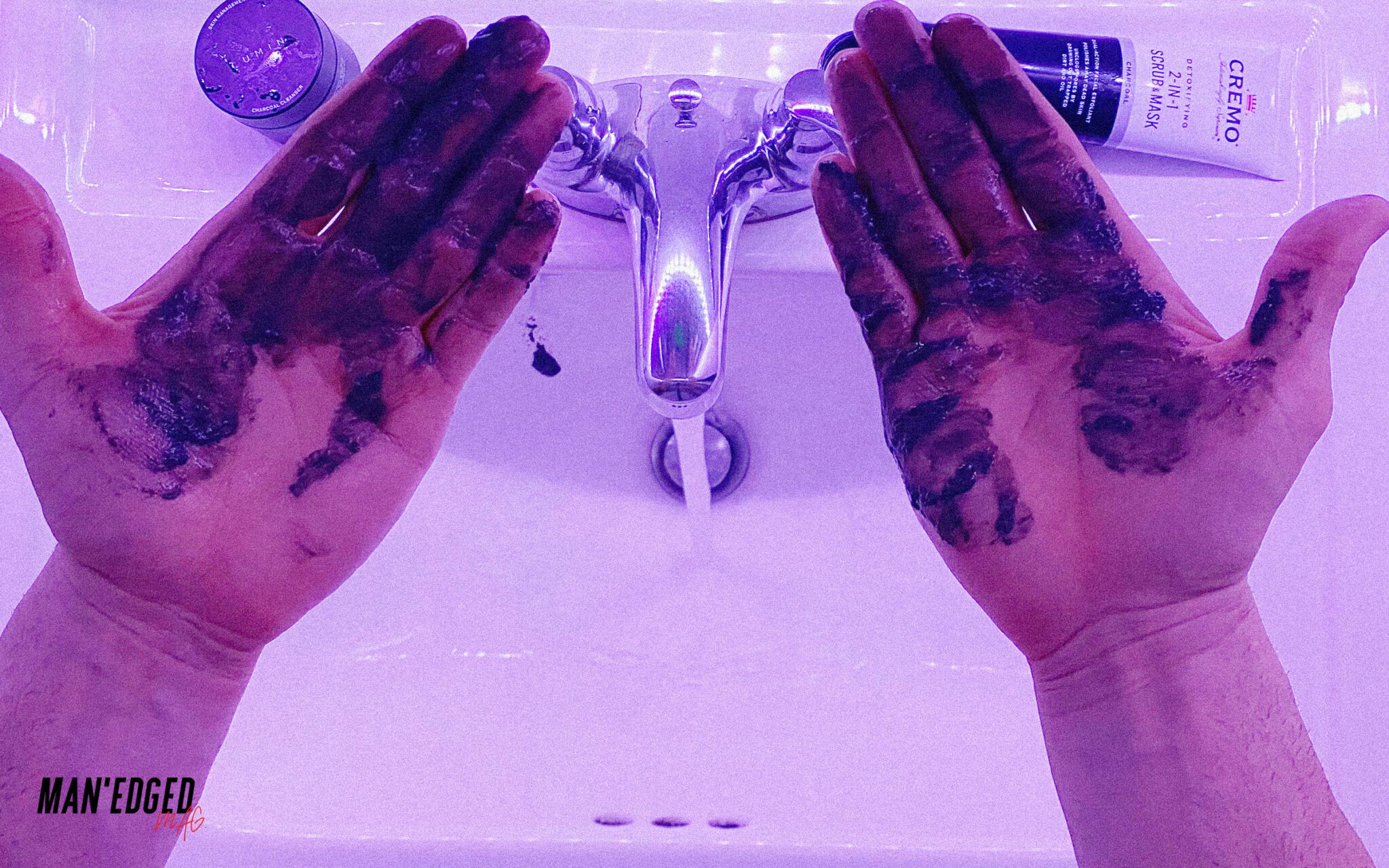 Yes, even the best charcoal face washes should not be considered everyday face wash.
For best results, use a gentle face wash (like this one from our grooming regime) and use your charcoal cleanser twice a week. Use and gently rub in circular motions.
You know your skin better than anyone else. You know how much it can handle without skin irritation.
So, if once a week feels good to you and you see your skin starting to glow then stick to that schedule.
Our top 15 Best Charcoal Cleansers Round Up
We've done some of the heavy lifting for you and have rounded up several of the best men's charcoal face cleansers you can find.
The best part is that they're all linked to where you can purchase them. This way if you find one that's your jam you can easily order it online.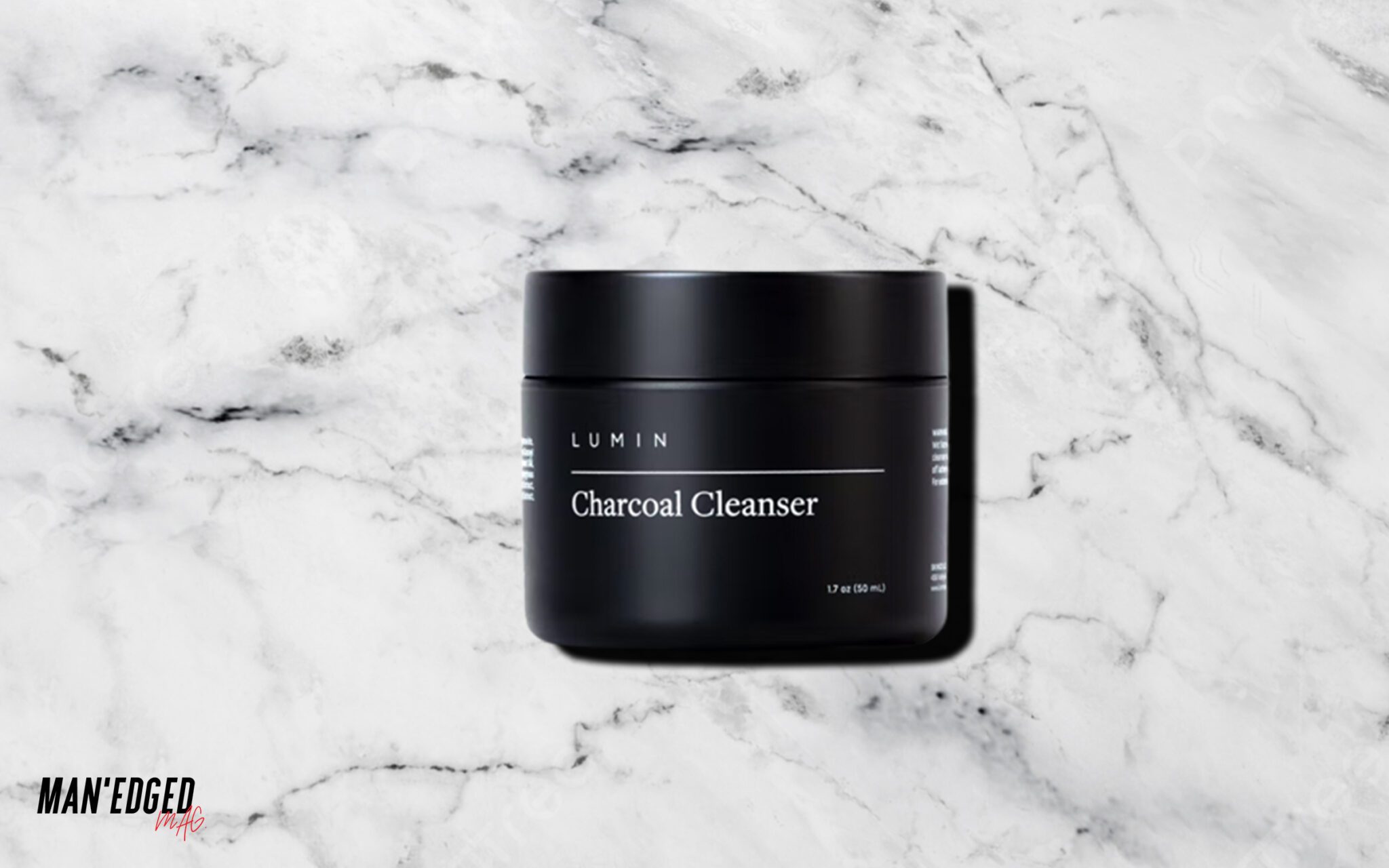 Okay, so we are total fans of Lumin.
Their charcoal Face Wash is fantastic. If you want to step up your skincare game then you need this.
It's packed with natural ingredients like green tea and lavender. This helps to soothe and protect your skin while charcoal helps draw out impurities.
One use of this and your skin will feel deeply cleansed and refreshed.
What we love about this face wash is that it's gentle enough to use daily, yet effective enough to make a noticeable difference in the appearance and texture of your skin.
It doesn't leave your skin feeling tight or stripped of its natural oils.
Plus, it has a subtle and fresh scent that's not too overpowering.
All in all, if you're looking for a high-quality charcoal face wash that's both effective and gentle, Lumin Men Face Wash Charcoal Face Wash for Men is definitely worth considering.
With its natural and organic ingredients, it's a great choice for those with sensitive or easily irritated skin.
Plus, its sleek and modern packaging makes it a stylish addition to any bathroom.
Give it a try and see the difference it can make for your skin!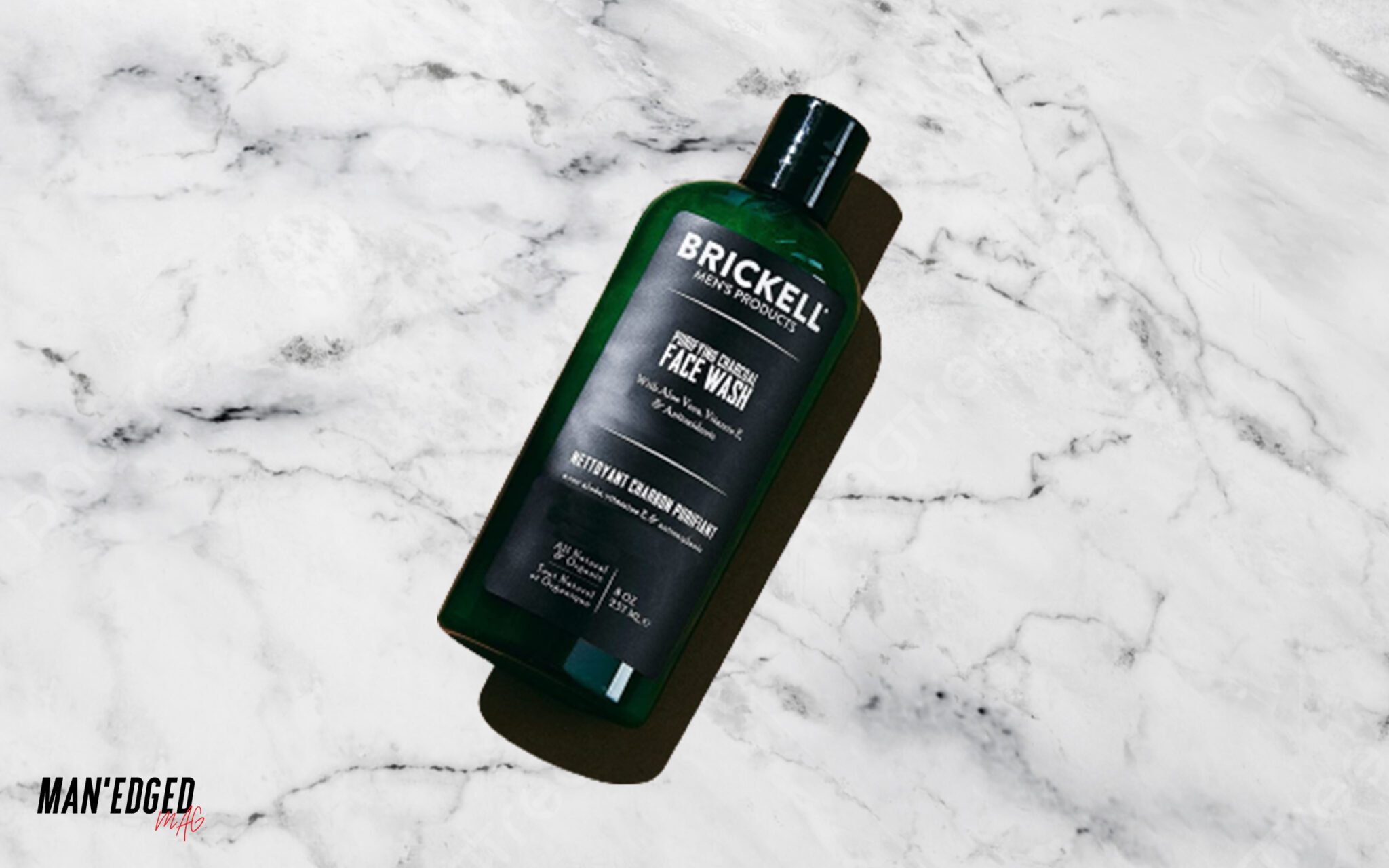 We're totally in love with Brickell Men's Purifying Charcoal Face Wash for Men.
It leaves our skin feeling clean, smooth, and hydrated.
Unlike some harsher face washes that can leave skin feeling tight and dry, this natural and organic formula contains a blend of gentle, plant-based cleansers and moisturizers that work together to remove dirt.
All without stripping away essential moisture.
Plus, the activated charcoal helps detoxify and exfoliate, leaving your complexion looking brighter and more radiant.
We're impressed with the natural ingredients in this face wash. It's formulated with a blend of aloe vera, jojoba oil, and other plant-based extracts that are gentle and nourishing for the skin.
Sensitive to fragrances?
You'll appreciate the lack of synthetic fragrances or harsh chemicals, and we've found that this face wash is especially effective for guys with oily or acne-prone skin.
It's not too rough, but still provides a deep clean that keeps our skin looking and feeling healthy.
Plus, the refreshing scent is a great way to start the day. Overall, we highly recommend Brickell Men's Purifying Charcoal Face Wash for Men as a daily facial cleanser that's both effective and gentle on your skin.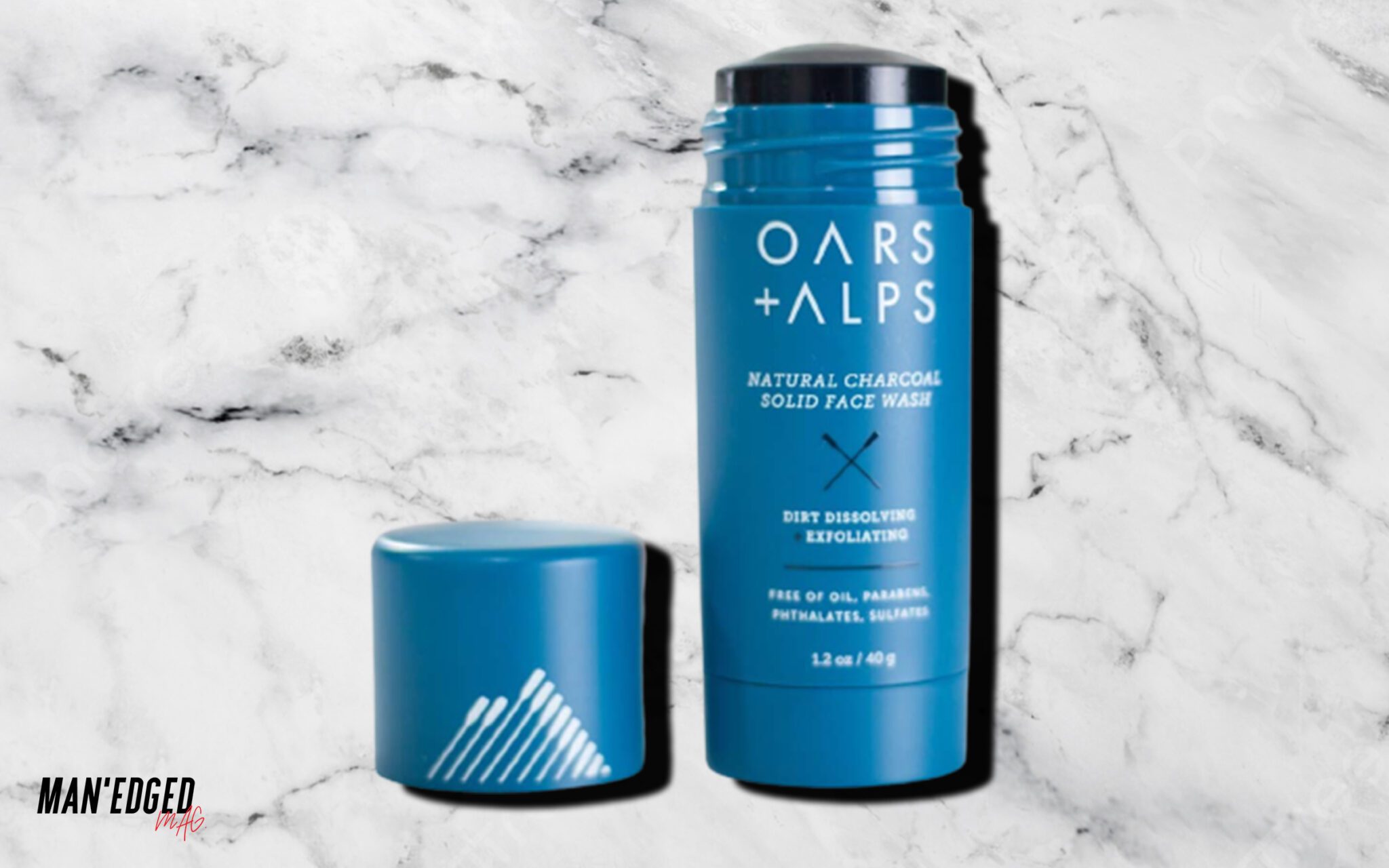 We're big fans of Oars + Alps Face Wash with Activated Charcoal because it's a powerhouse exfoliating cleanser that effectively fights blackheads and acne.
Their formula contains activated charcoal, which works to absorb excess oil and impurities from your pores.
Meanwhile, the gentle exfoliating beads help to slough away dead skin cells and unclog your pores, leaving your skin looking clearer and more refreshed.
This epic cleanser offers natural ingredients like aloe vera and jojoba oil. This will help soothe and hydrate your skin.
Plus, the refreshing scent of peppermint and spearmint is a great pick-me-up in the morning.
Overall, if you're looking for a daily facial cleanser that packs a punch when it comes to clearing up blackheads and acne, Oars + Alps Face Wash with Activated Charcoal is definitely worth a try.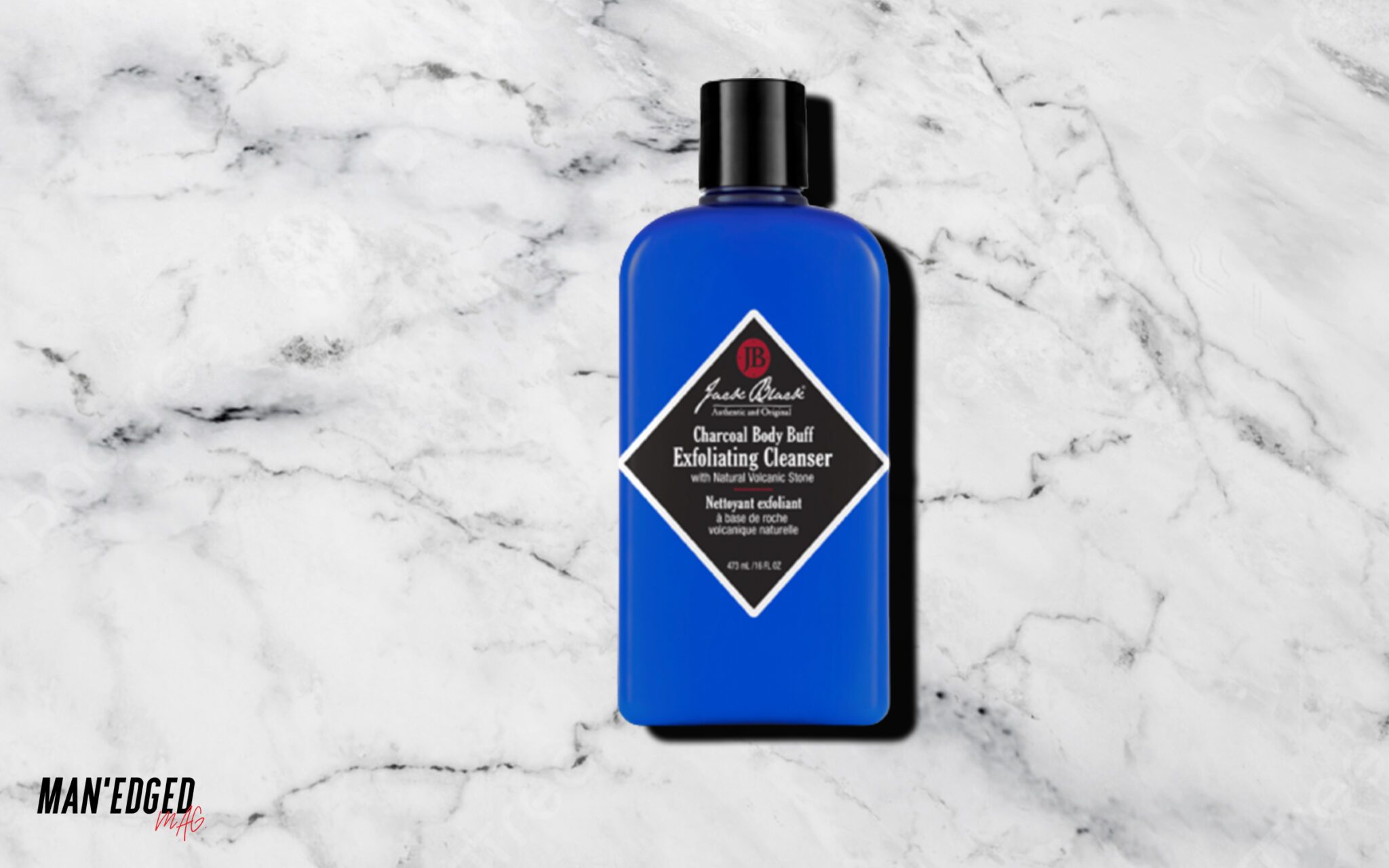 If you're looking for a powerful exfoliating cleanser that will leave your skin feeling soft, smooth, and rejuvenated, the Jack Black Cleanser Charcoal Body Buff Exfoliating Cleanser is definitely worth considering.
This cleanser is formulated with activated charcoal and lava rock, which work together to effectively remove dirt, oil, and dead skin cells.
Pretty rad right?
What we love about this cleanser is that it not only cleanses and exfoliates but also nourishes and hydrates your skin.
Again, you don't want to be rough with your skin. You need to be gentle.
It's infused with shea butter and coconut oil, which help to moisturize and protect your skin, leaving it feeling soft and supple.
Plus, its invigorating scent of bergamot and black pepper is a refreshing and energizing way to start your day.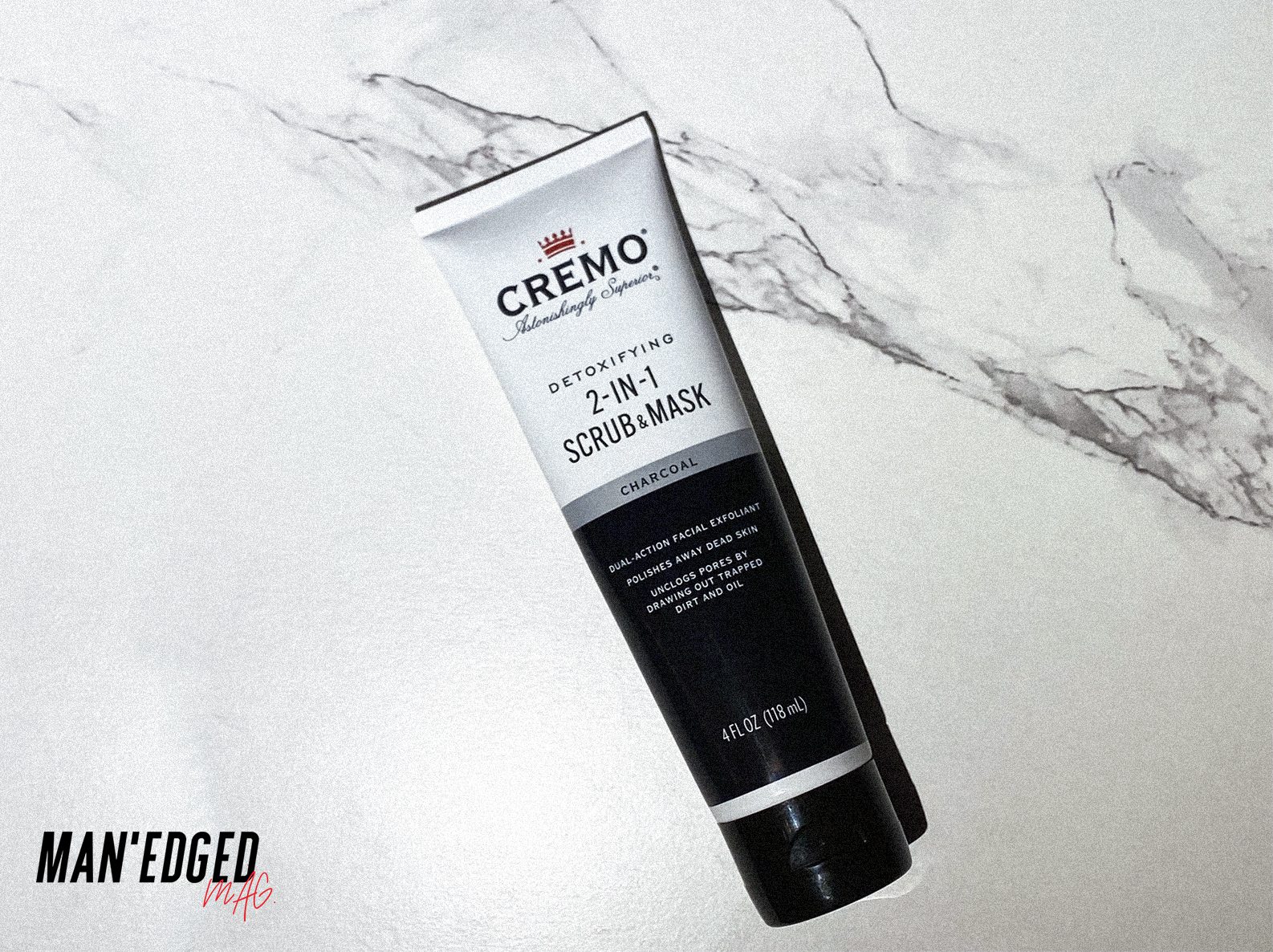 Dude, let me tell you about this new product I've been using. It's called the CHARCOAL 2-IN-1 SCRUB & MASK by CREMO, and it's seriously legit.
First of all, it's got charcoal, which you already know is the ultimate ingredient for deep cleaning and unclogging pores.
But this isn't just any old charcoal product – it's a 2-in-1 scrub and mask. That means you get double the benefits in one easy step.
When you use it as a scrub, you can feel the exfoliating beads working to slough away dead skin cells and leave your face feeling fresh and smooth.
Here's where it gets really cool – when you leave it on for a few minutes as a mask, the activated charcoal goes to work absorbing impurities and detoxifying your skin.
And listen, I know some of these skincare products can be a little intimidating, but this one is super easy to use.
Just wet your face, apply a quarter-sized amount, and massage it in for about a minute.
Then, if you want to use it as a mask, just leave it on for 3-5 minutes before rinsing it off.
I've been using it a couple of times a week and my skin has never felt better.
It's especially great after a tough workout when I need some extra deep cleaning to get rid of all that sweat and grime.
So if you want to step up your skincare game, try this.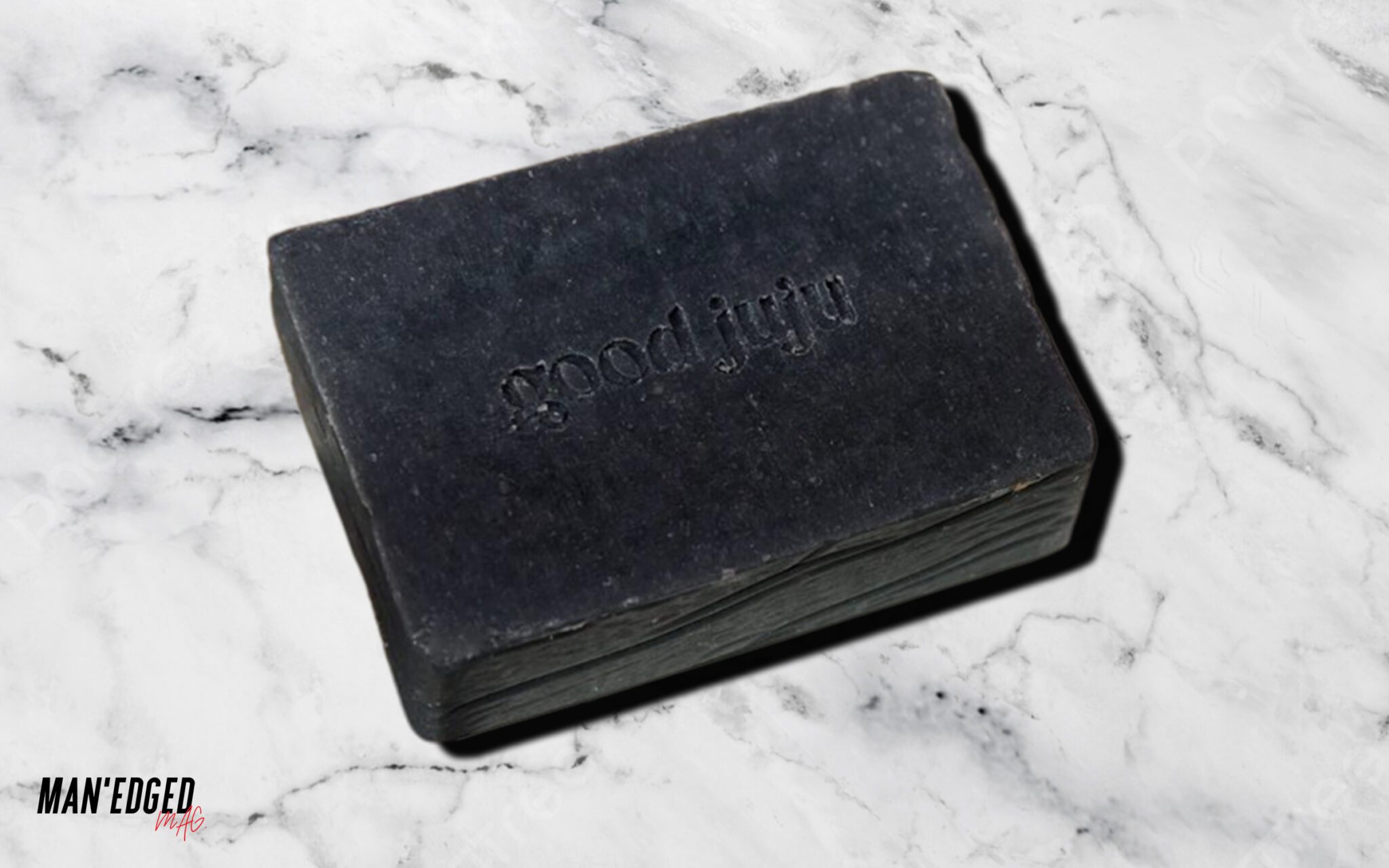 Yo bro, let me tell you about the Good Juju Body & Home Charcoal Body Wash Bar.
This thing is a game-changer when it comes to body wash. Not only is it gentle on the skin, but it's packed with moisturizing ingredients like coconut, olive, and avocado oils.
And let's talk about the star of the show here, the charcoal. It works to gently remove any impurities from your skin, leaving it feeling clean and refreshed. Plus, with the added bonus of a Lavender-Cedarwood-Rosemary scent, you'll smell fresh and manly all day long.
Trust me, you won't regret giving this body wash bar a try. Your skin (and whoever's lucky enough to get close to it) will thank you.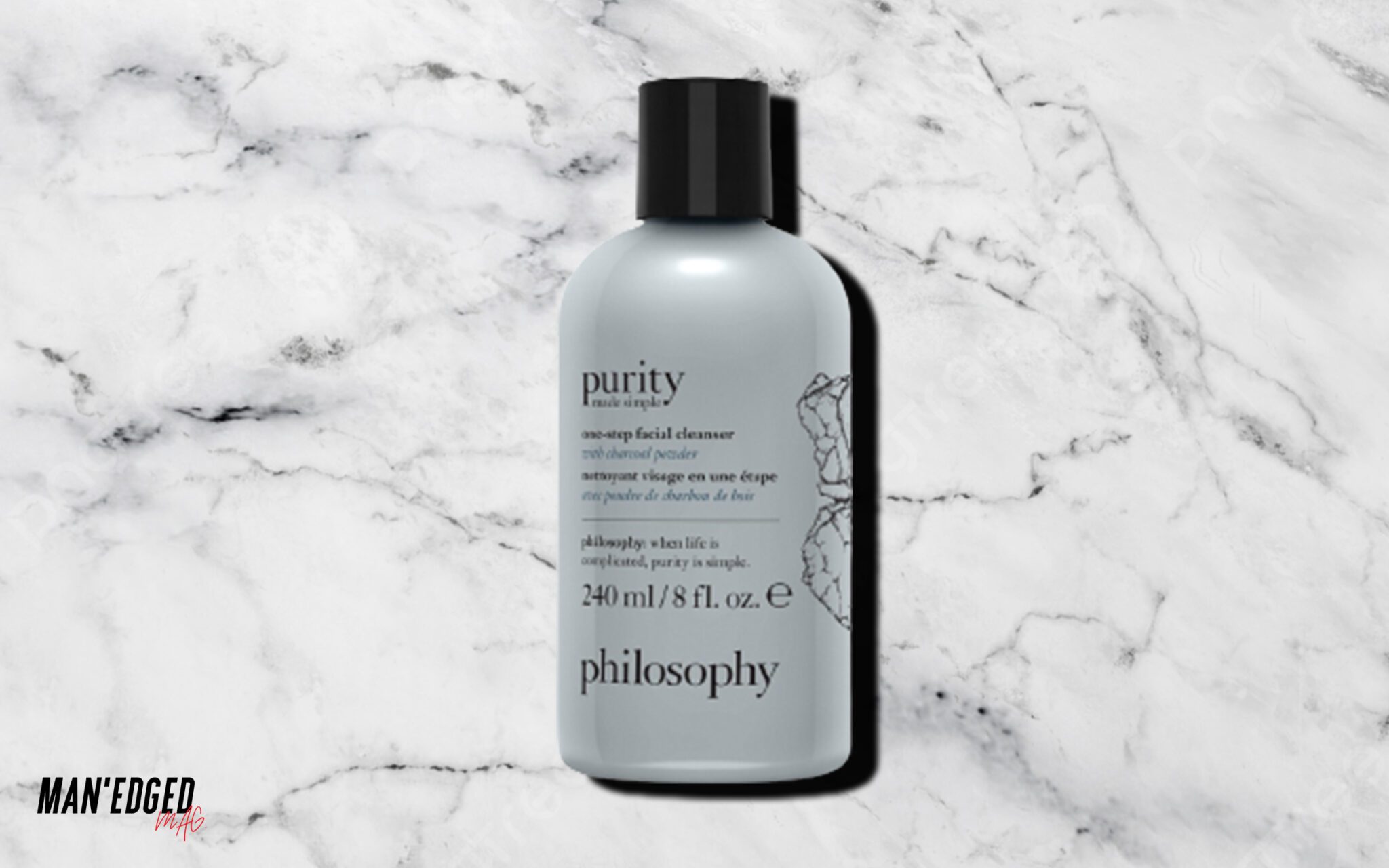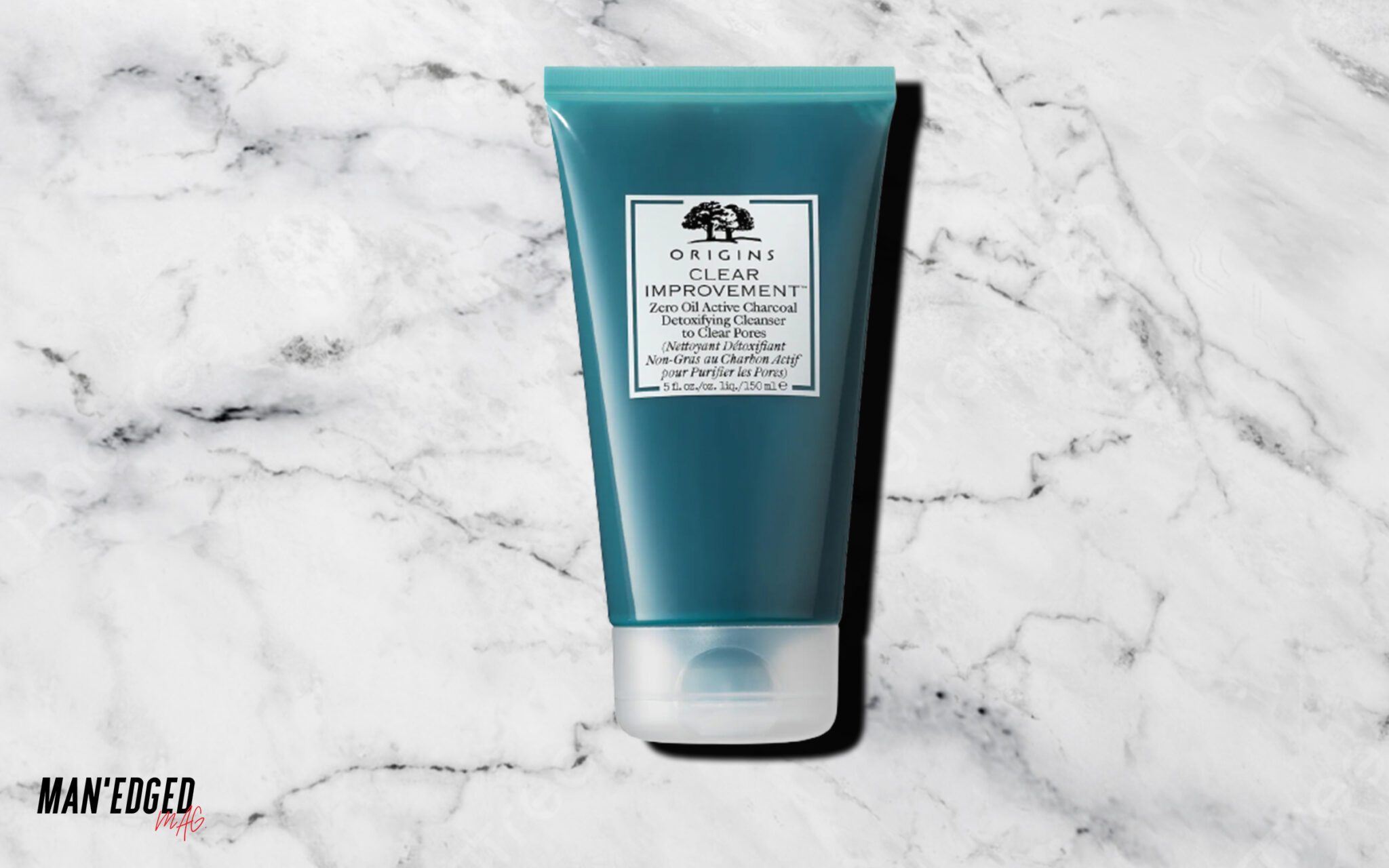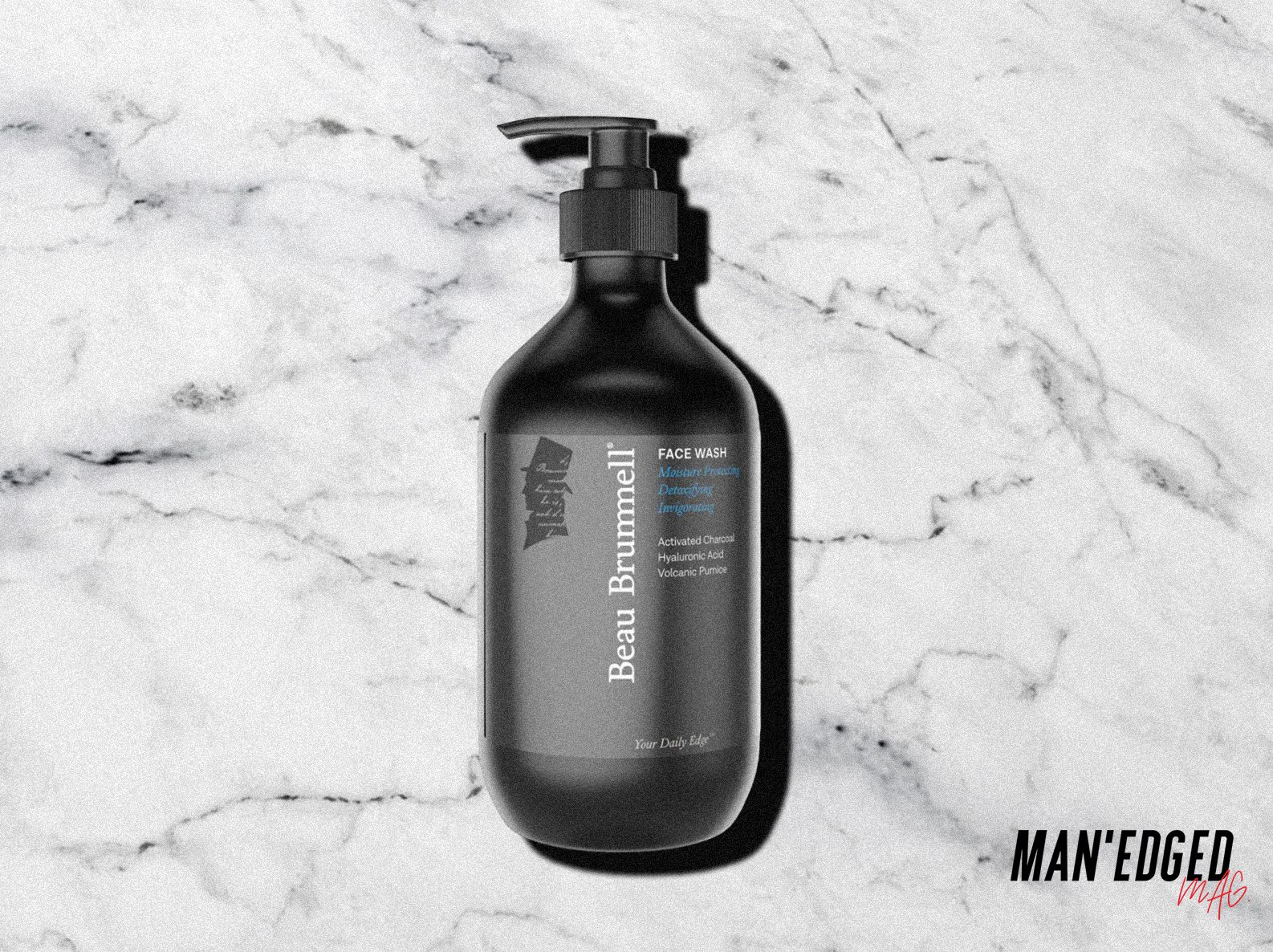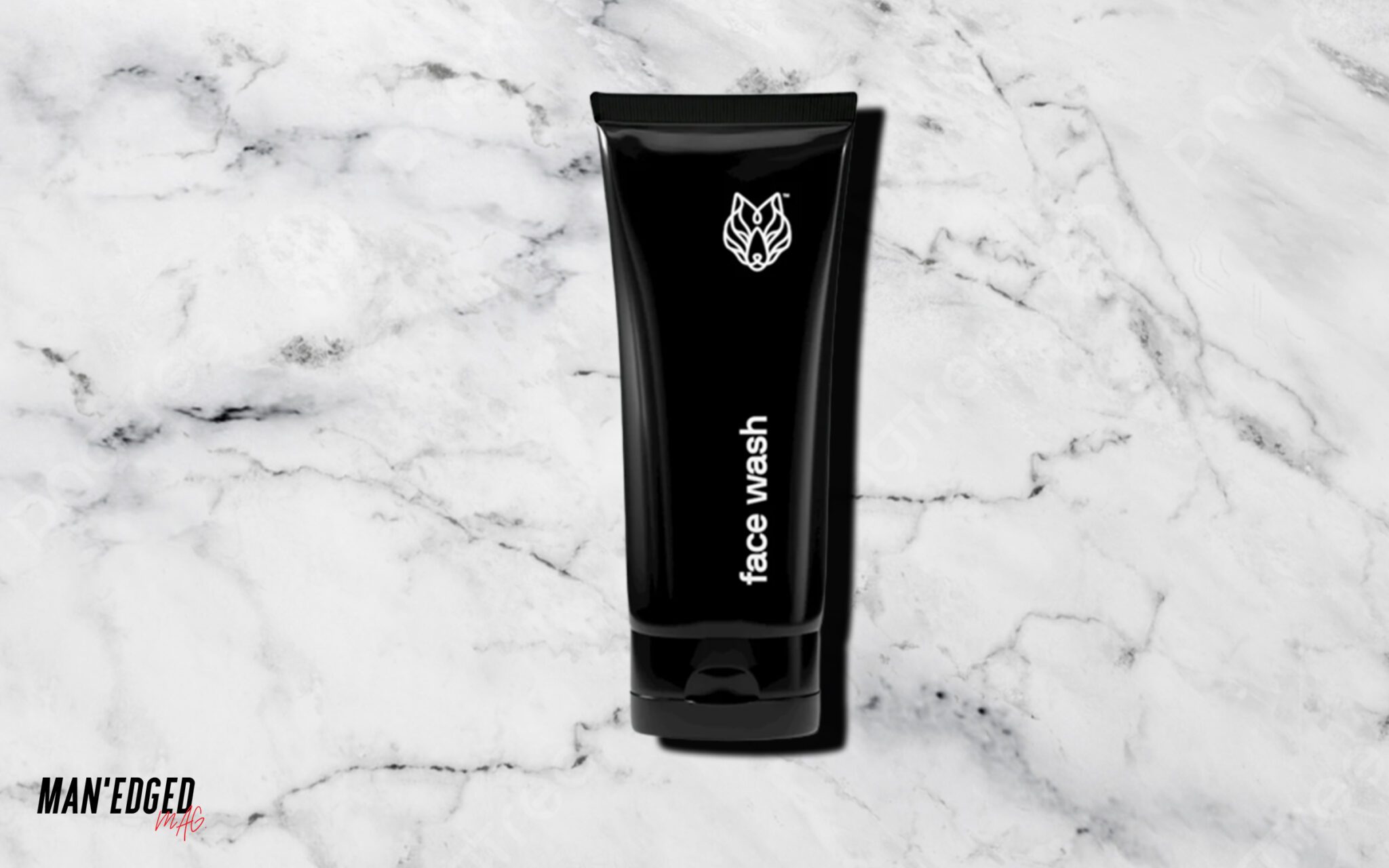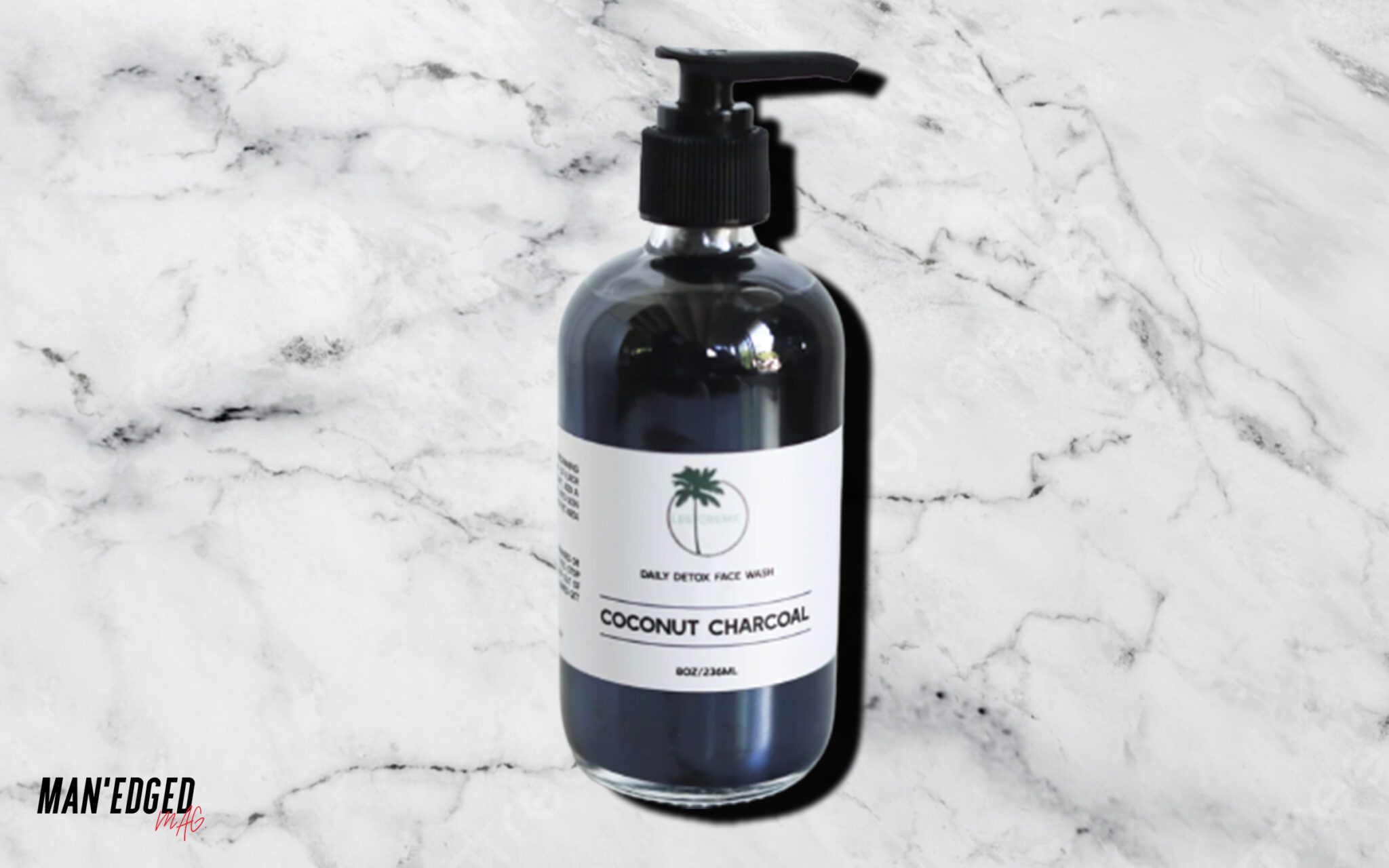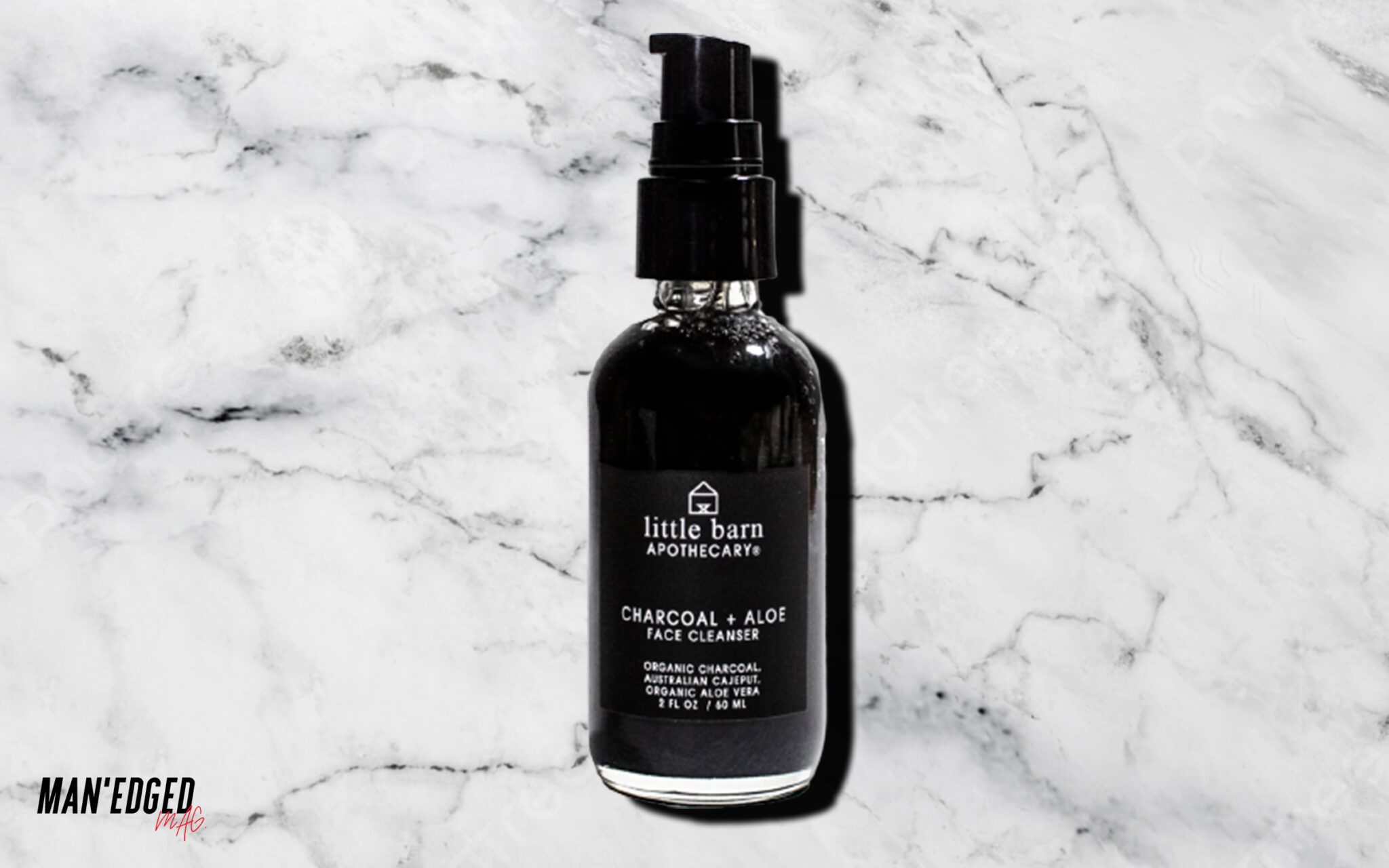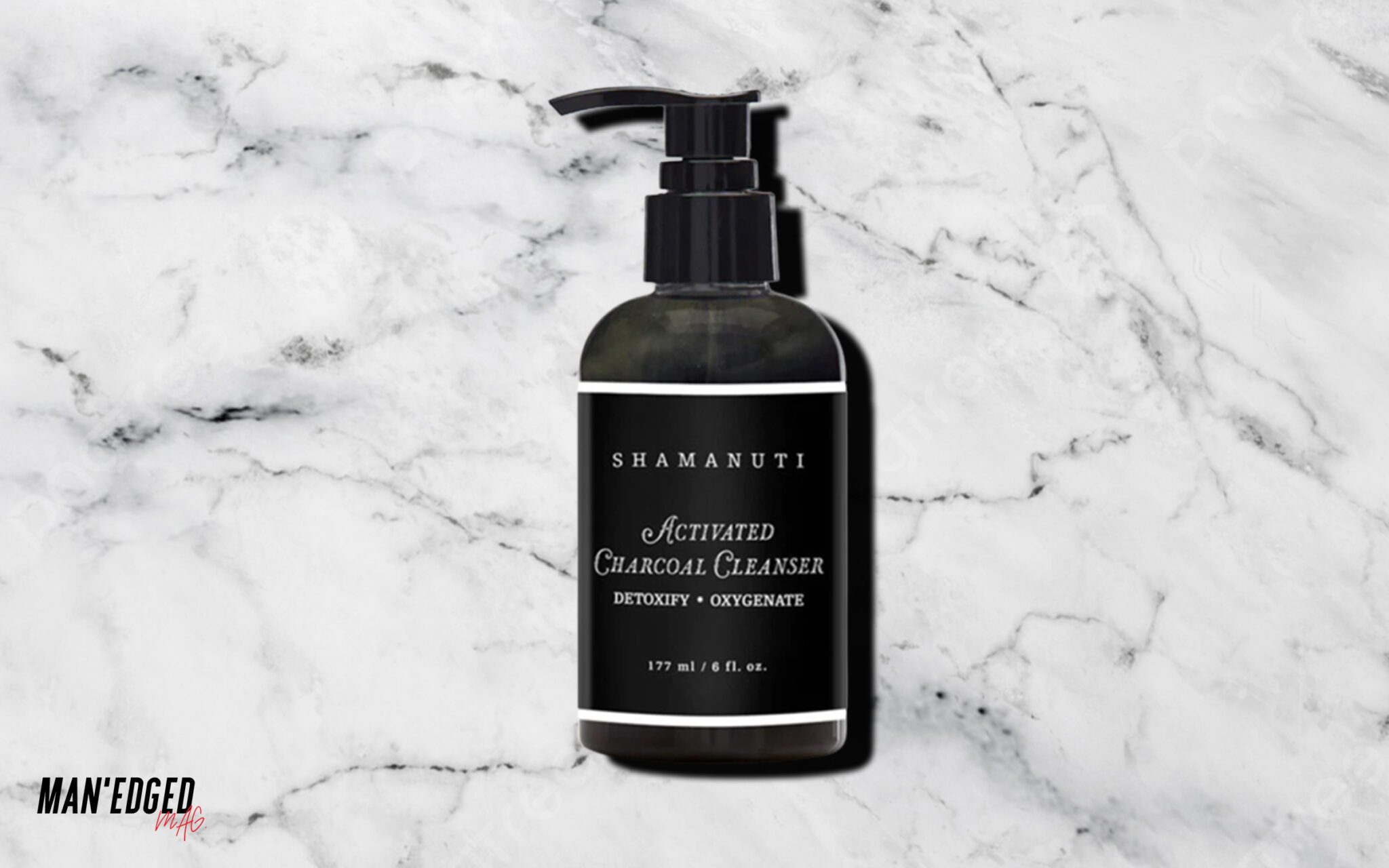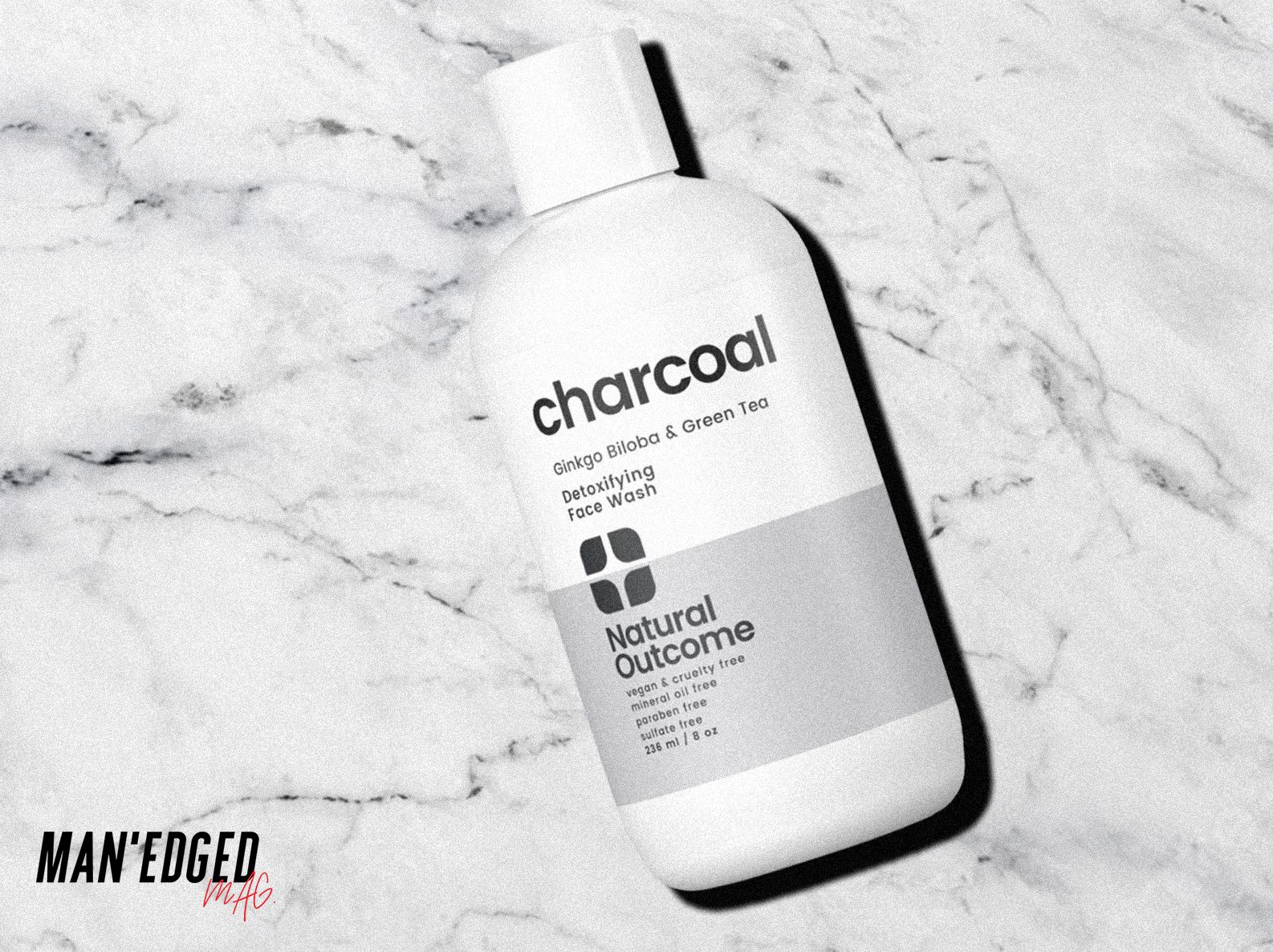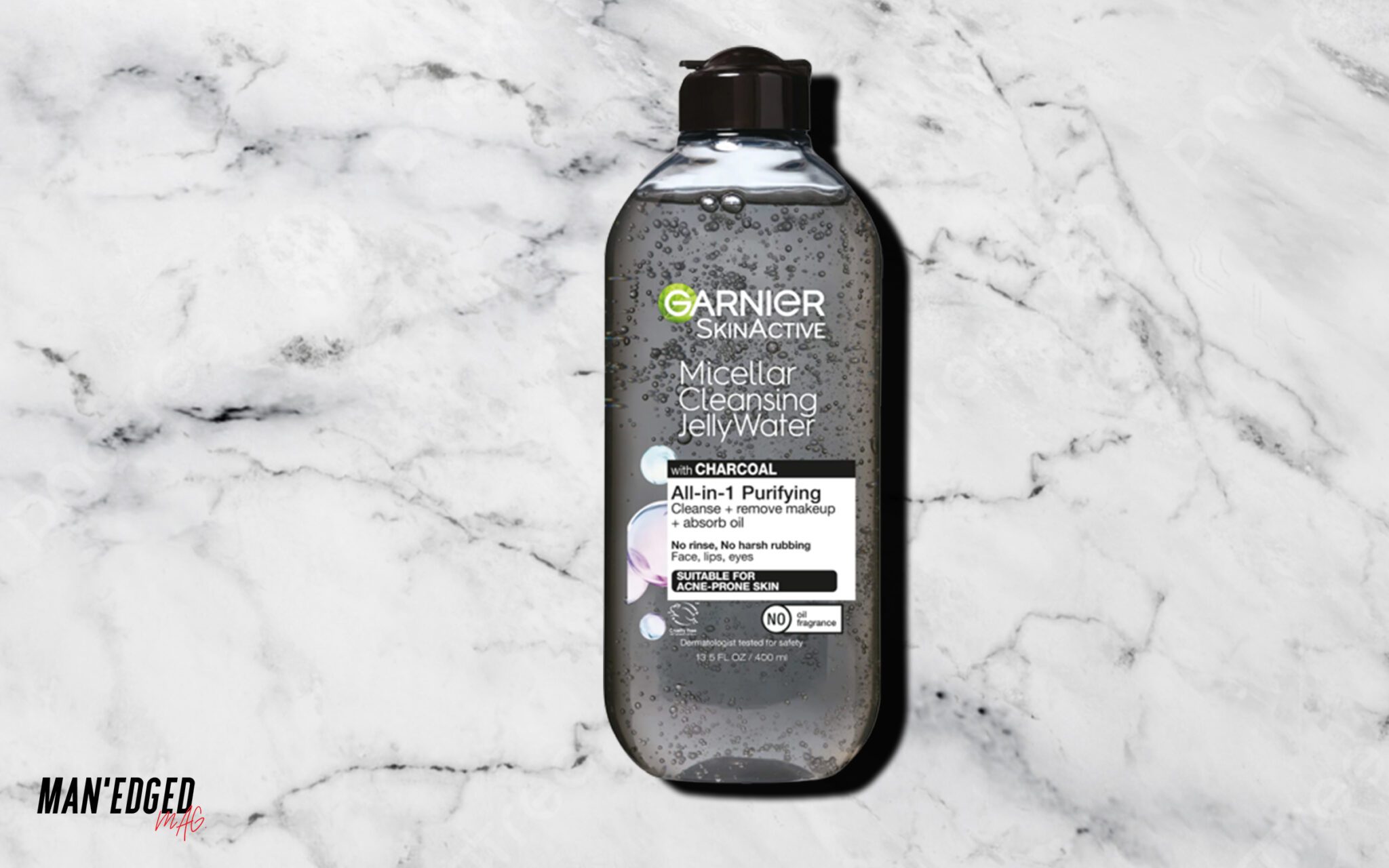 Your Skincare Is All Wrong
Attention all gents!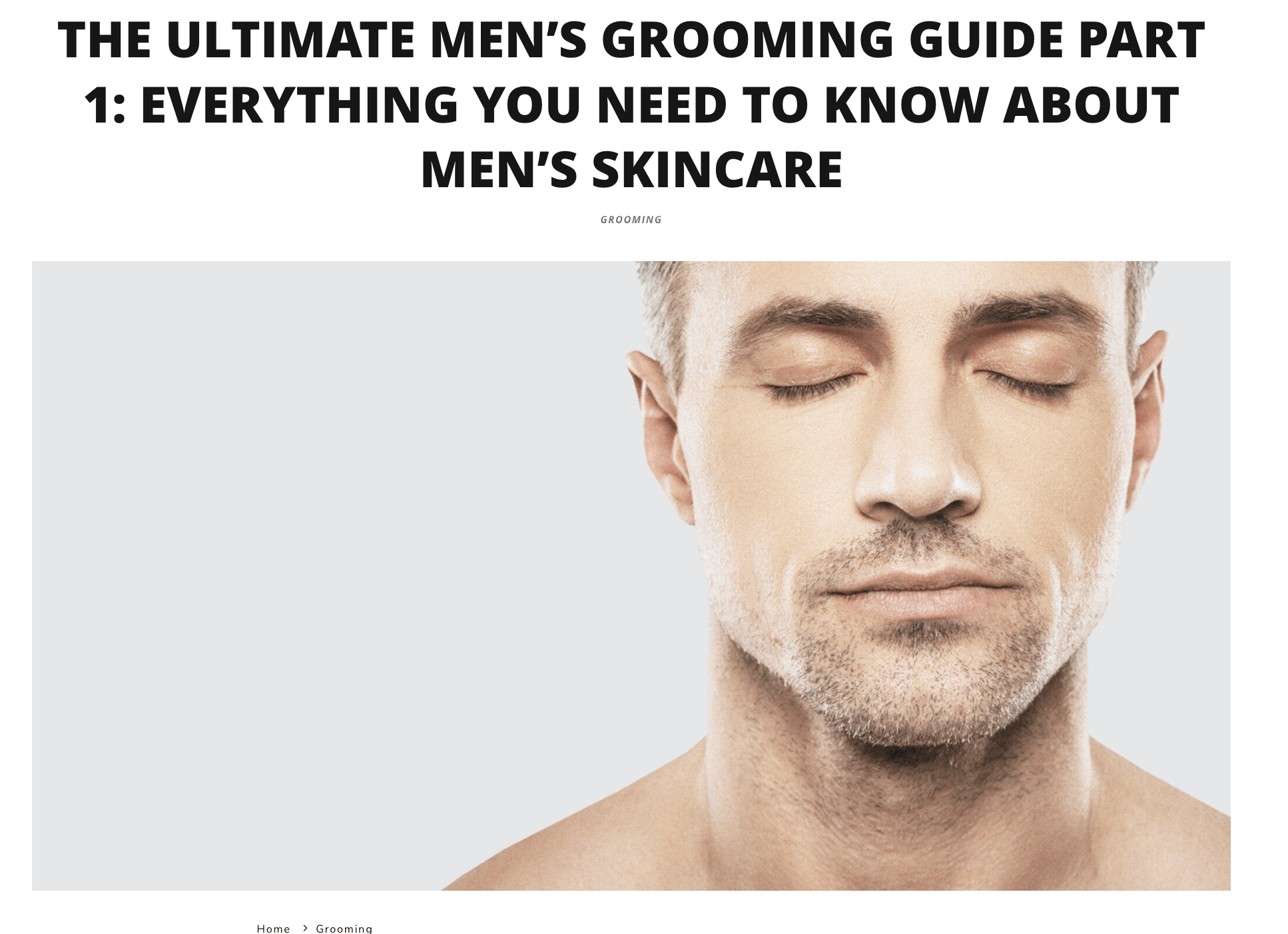 Are you still washing your face and body with just a bar of soap? Or are you type that swears by rubbing olive oil all over your face. I mean, if you're reading this you could even be a skincare expert and know things about "salicylic acid" or "tea tree oil". Do I dare mentioned vitamin e and hyaluronic acid?
No matter your skincare expertise this is a great article to touch up on.
If so, it's time to level up your grooming routine. We understand that not all of us were taught the importance of a great skincare regime, but investing in your appearance has never been more crucial.
Not only does a solid skincare routine promote healthy skin, but it can also boost your mood and confidence.
Who wouldn't want that?
It's time to ditch the notion that taking care of yourself is not manly enough.
And where do you start? Cleansers, of course!
Check out our full breakdown of a solid men's skincare regime and discover the benefits of using the right cleanser for your face and body.
Don't miss out on this must-read article, your skin will thank you.