It's that season again fellas and yes, the world is watching
First, let's make it real. It's officially gray sweatpants season and the world is buzzing all about it. Across the world, sites such as GQ, Esquire, and even brands like Bonobos are all brimming with excitement because of it.
Gray sweatpants season is something that has slowly been gaining momentum over the years, but as men's style has begun to evolve and clothing has begun to become more tapered, the mixture of soft fabric layered over our endowments makes for an exciting time of year. Oh and we're also going to showcase the best gray sweatpants for guys, so you can rock a pair.
What Exactly Is Great Sweatpant Season?
Well, for starters if you're not in on the joke you should be. It's not so much a joke, but more of a semi-erotic and confident fashion statement that men make every autumn.
Now, let's get back to the gray sweatpant discussion.
Are Gray Sweats like Lingerie for Men?
In short – yeah, buddy.
Most men's gray sweatpants are made of jersey or soft cotton fabric. This fabric is like pure heaven because it's soft and easy to move in. Another component of this fabric is that it shows off the goods.
Dick Print (it's real)
Yeah, it's totally a thing.
No matter if you're a woman, gay, straight or just are a human with eyes, there's something magical about these damn gray sweatpants.
What's that magical thing?
The dick print.
The way the fabric moves against the body allows for your junk to breathe and for the world to see it move. It's pretty funny because you're probably just a guy who wanted some tips on finding a solid pair of gray sweatpants, but we wanted to keep it real with you.
Do Gray Sweat Pants Lift My Ass?
Oh, yeah!
Another wonderful component of a gray sweatpant is that your precious behind will also look lifted. Some people have even said that gray sweat pants for guys are like a "push up bra" for dudes.
Who doesn't love a little pick me up, right?
Best Gray Sweatpants for Guys
Here we've rounded up some of the best gray sweatpants just for you. We've based our decision on the following features:
The fabric of the gray sweatpants

Color of the gray sweatpants

Fit of the gray sweatpants
1 – Gray Seamed Men's Jogger Pants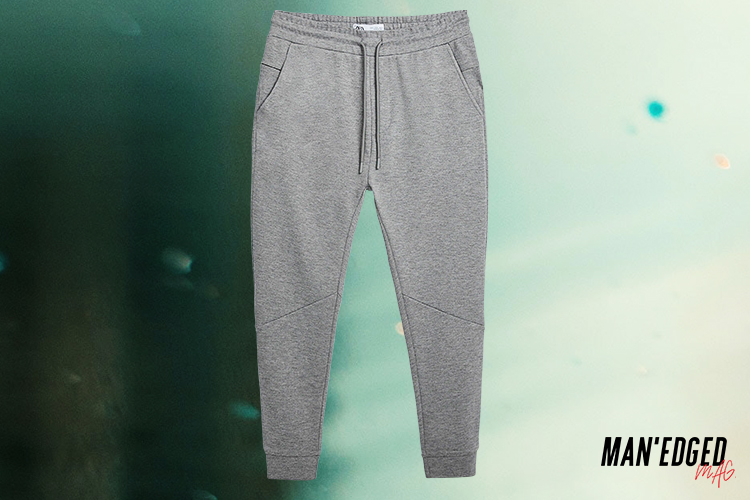 2 – Knit Gray Sweatpants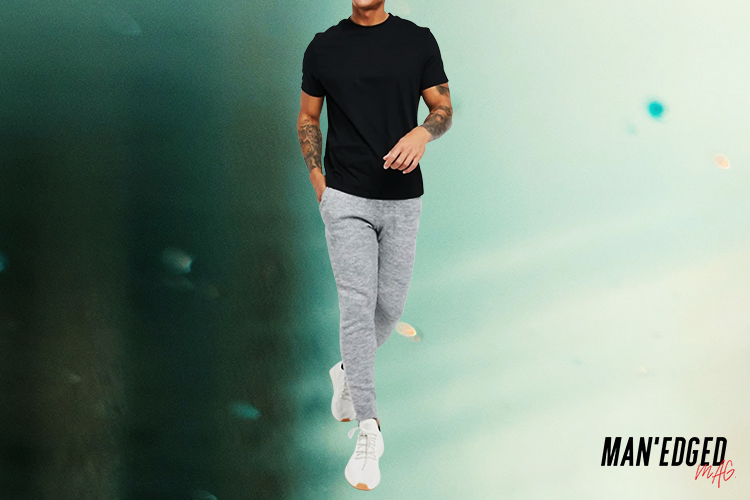 3 – Gray Marl Slim Fit Joggers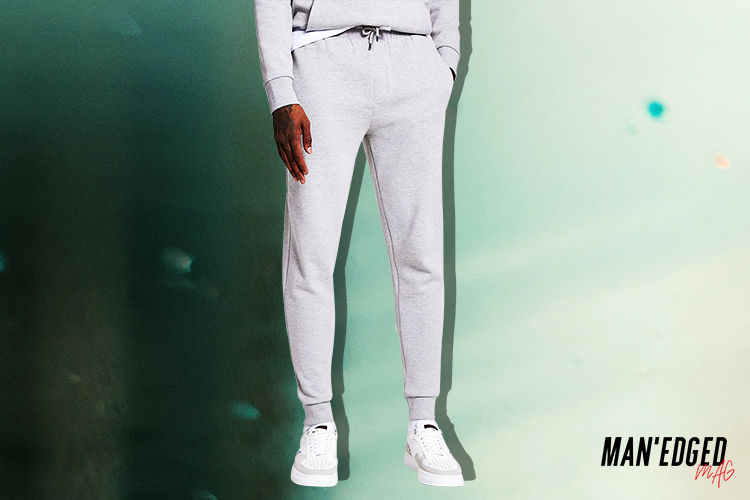 Shop now via River Island ($44)
4- Gray Classic Men's Sweatpants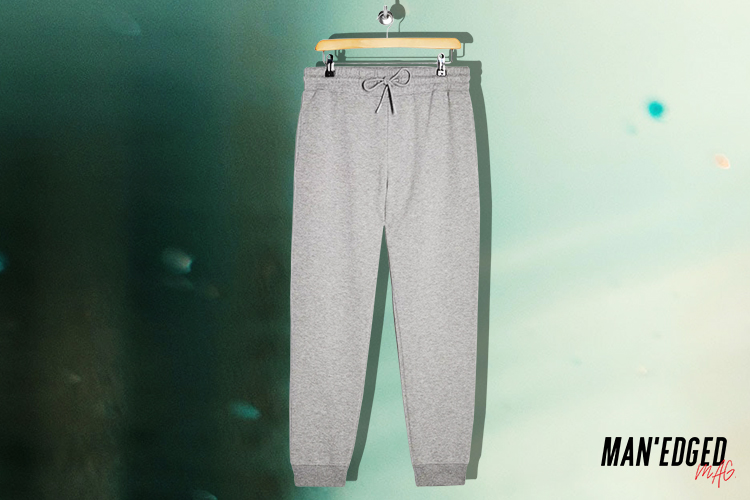 5 – Zip Pocket Gray Joggers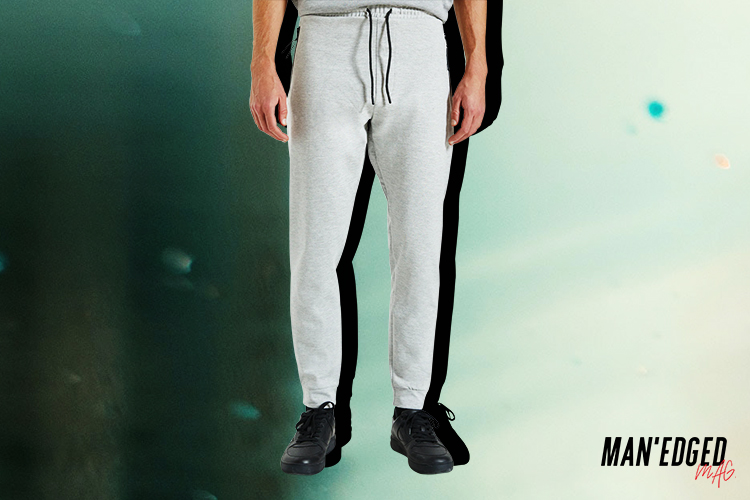 Shop now via Pull & Bear ($30)
6 – Three Striped Gray Sweatpants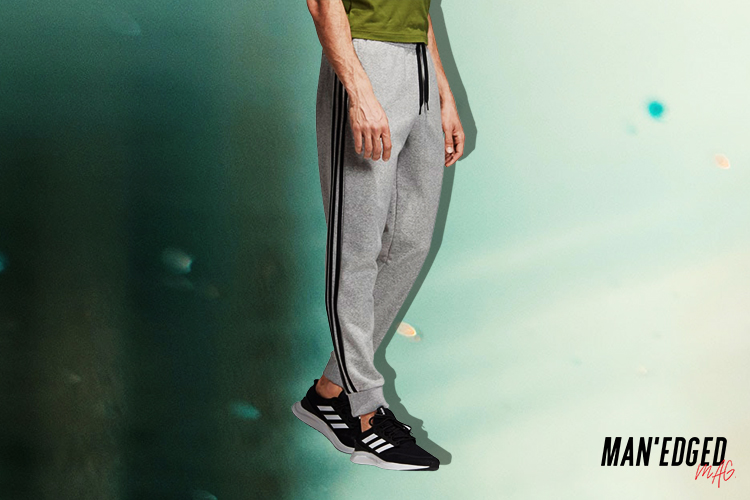 7 – Nike Gray Sweatpants for Guys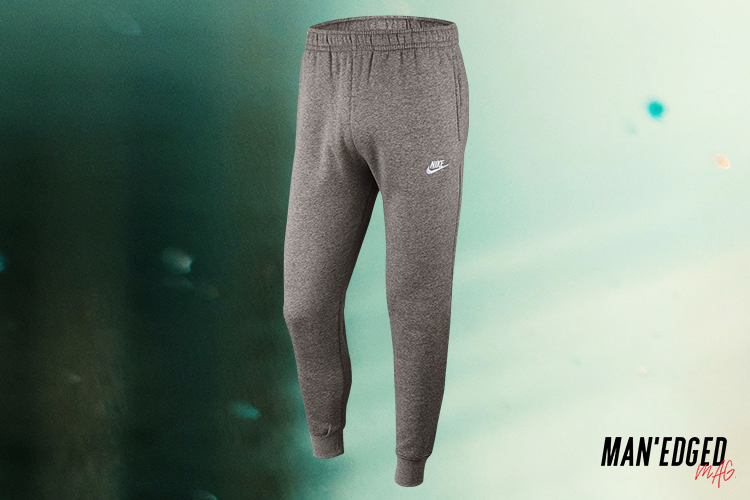 8- Slim Gray Joggers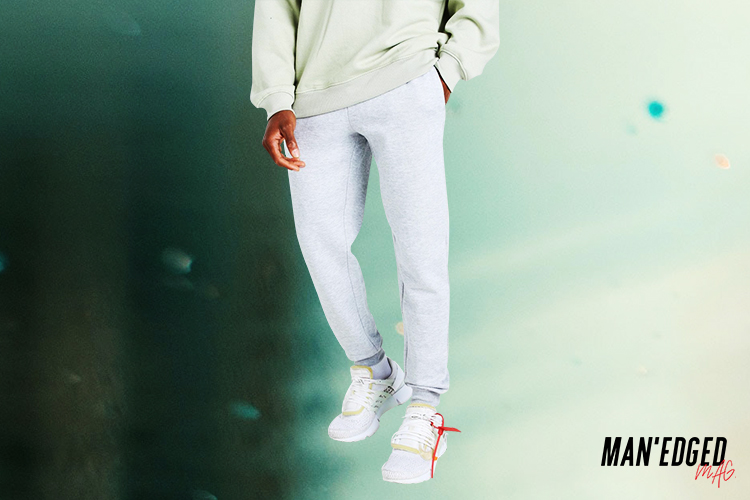 9- Heather Gray Sweatpants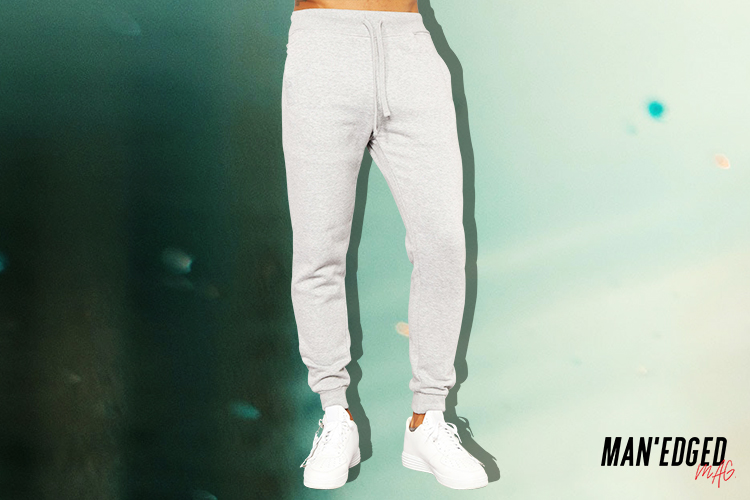 Shop now via Fashion Nova Men ($30)
Need Help With Your Men's Skincare?
Do you have no idea where to begin when it comes to your skincare regime?
Creating a solid men's skincare regime isn't as easy as stopping by your local CVS and just picking up a few generic bars of soap. To enjoy the feeling truly confident with a youthful-looking face, you'll need some of the best men's skincare products of 2020.
Don't worry, we've already done all the heavy lifting for you to help you cut through the clutter.
Check out our recent article that'll help you figure out how to build a solid men's skincare kit below.
Click to Read "The Male Face: how to build the best men's skincare kit"