It's that season again fellas and yes, the world is watching
First, let's make it real. It's officially gray sweatpants season and the world is buzzing all about it. Across the world, sites such as GQ, Esquire, and even brands like Bonobos are all brimming with excitement because of it.
Gray sweatpants season is something that has slowly been gaining momentum over the years, but as men's style has begun to evolve and clothing has begun to become more tapered, the mixture of soft fabric layered over our endowments makes for an exciting time of year. Oh and we're also going to showcase the best gray sweatpants for guys, so you can rock a pair.
What Exactly Is Great Sweatpant Season?
Well, for starters if you're not in on the joke you should be. It's not so much a joke, but more of a semi-erotic and confident fashion statement that men make every autumn.
Now, let's get back to the gray sweatpant discussion.
Are Gray Sweats like Lingerie for Men?
In short – yeah, buddy.
Most men's gray sweatpants are made of jersey or soft cotton fabric. This fabric is like pure heaven because it's soft and easy to move in. Another component of this fabric is that it shows off the goods.
Dick Print (it's real)
Yeah, it's totally a thing.
No matter if you're a woman, gay, straight or just are a human with eyes, there's something magical about these damn gray sweatpants.
What's that magical thing?
The dick print.
The way the fabric moves against the body allows for your junk to breathe and for the world to see it move. It's pretty funny because you're probably just a guy who wanted some tips on finding a solid pair of gray sweatpants, but we wanted to keep it real with you.
Do Gray Sweat Pants Lift My Ass?
Oh, yeah!
Another wonderful component of a gray sweatpant is that your precious behind will also look lifted. Some people have even said that gray sweat pants for guys are like a "push up bra" for dudes.
Who doesn't love a little pick me up, right?
Best Gray Sweatpants for Guys
Here we've rounded up some of the best gray sweatpants just for you. We've based our decision on the following features:
– The fabric of the gray sweatpants
– Color of the gray sweatpants
– Fit of the gray sweatpants
1 – MEN'S GRAY SWEATPANTS BY MANGERIE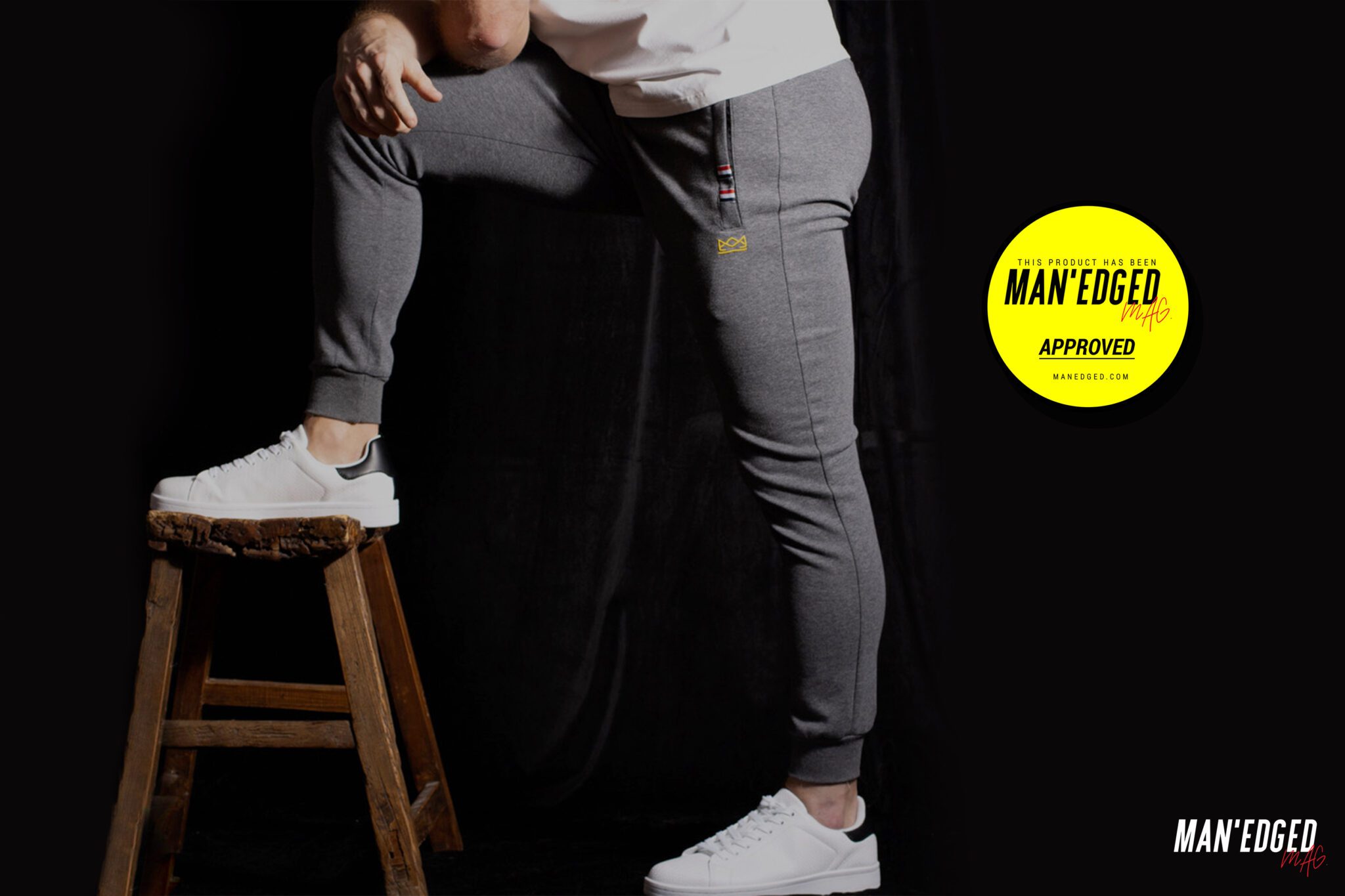 (Shop Now Mangerie-apparel.com $95)
This men's gray sweatpant is about to rock your socks.
Meet the Mangerie Fashionisto Joggers. This is hands down one of the best men's gray sweatpants we have ever worn.
At Mangerie, they take gray sweatpants season to a whole new level. It's not just to show the goods… but to also look and feel good, too.
They are more than just gray sweatpants. They are more than just fashion. They're a movement that brings the gray sweatpants trend to high end fashion and style that looks and feels amazing.
Why do we love these high-end sweatpants? Here's why.
THE FABRIC OF THE FASHIONISTO MEN'S GRAY SWEATPANT
When it comes to a pair of gray sweatpants, the fabric has to walk the fine line of being breathable, lightweight yet solid enough that it lasts. 
The Fashionistos gray sweatpants are incredible because they check off all the boxes.
The fabric is super comfortable and the material allows you to move about without feeling constricted. It's made of a super comfy 70% cotton 30% polyester blend that feels so good.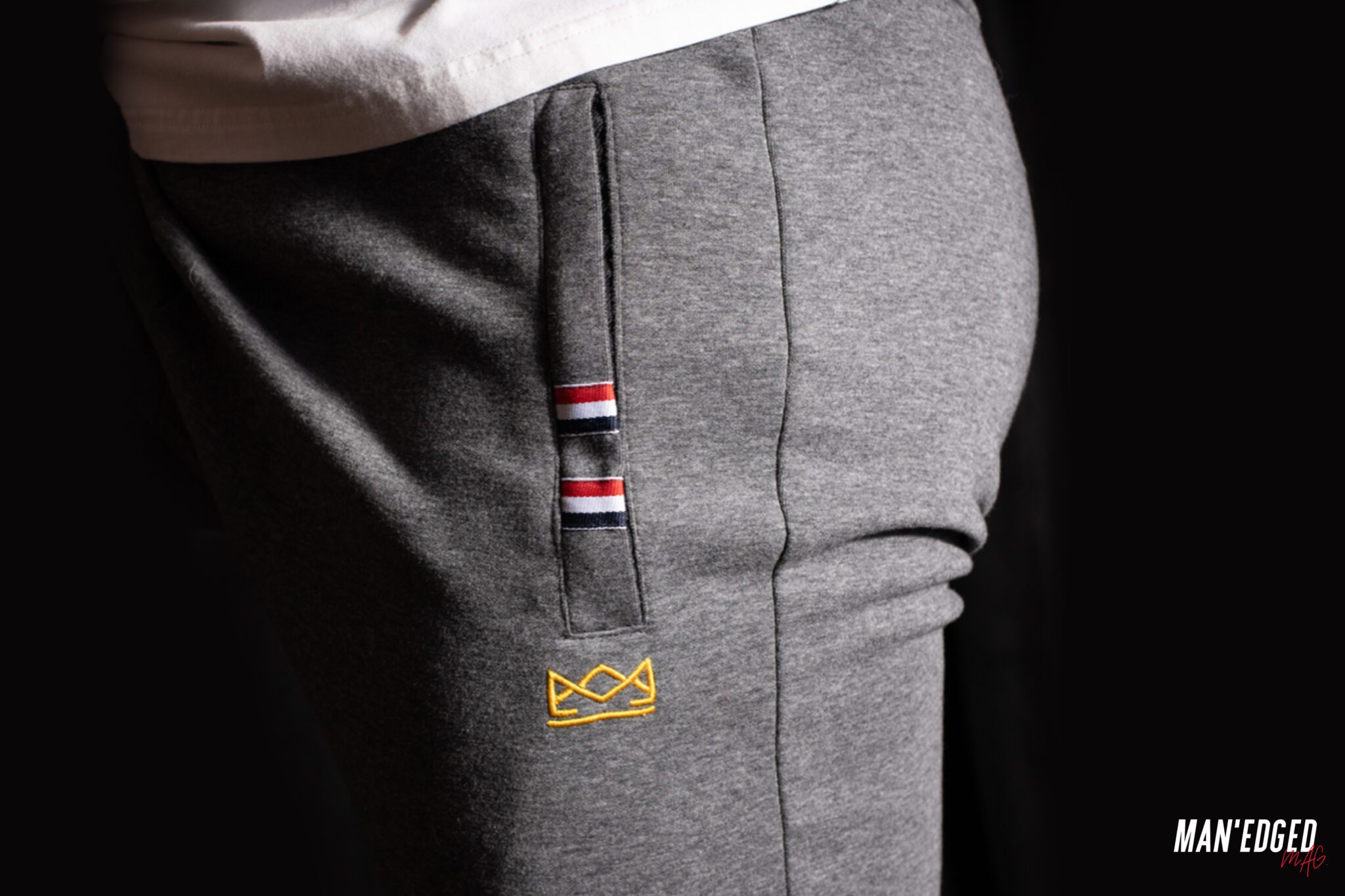 (Shop Now Mangerie-apparel.com $95)
Are you a gym bro with thick thighs? 
You're going to totally dig these sweatpants. 
So much so that you'll probably end up wearing them while running errands or maybe even decide to rock them during your gym session as you'll look like a total stud.
THE COLOR OF THE SWEATPANT
We all love options right? Especially if you find that perfect pair of gray sweatpants and want them in multiple colors
Lucky for you, Mangerie offers just that. 
Here we feature the charcoal gray colorway. We totally love wearing a pair of dark gray sweats with our favorite kicks, but if you prefer light gray Mangerie has your back too.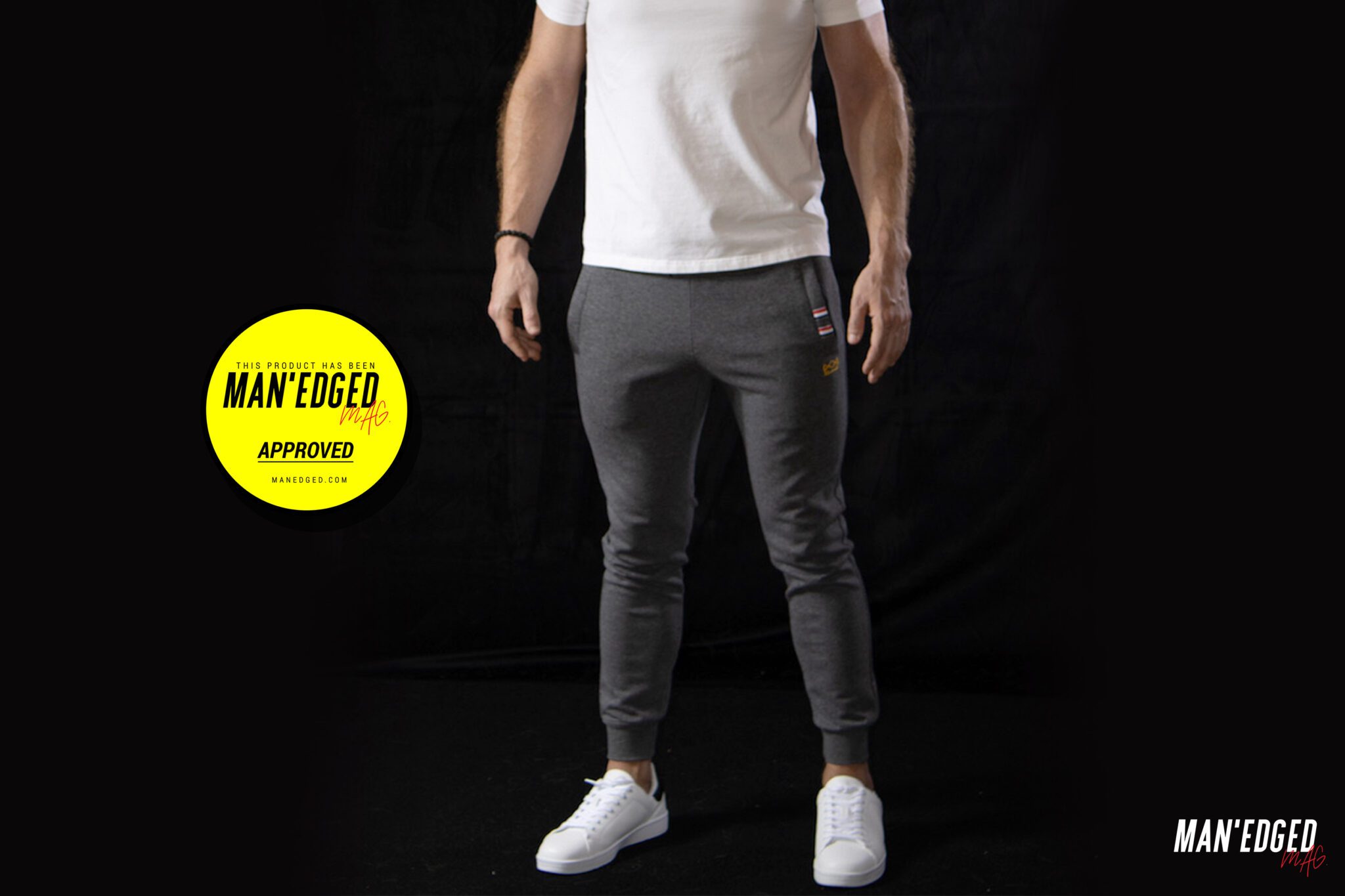 (Shop Now Mangerie-apparel.com $95)
THE FIT OF THE GRAY SWEATPANT
Another reason why we absolutely love these men's gray sweatpants is that the fit is incredible. They come in a modern/slim-fit silhouette that isn't too snug or too baggy.
Going out? Going to the Gym? They got you. 
Want to lounge at home on a lazy Sunday? Running out for groceries or a jog? Feeling sick and just want to chill and relax? They got you. 
The Fashionistos are unmatched when it comes to comfort and performance.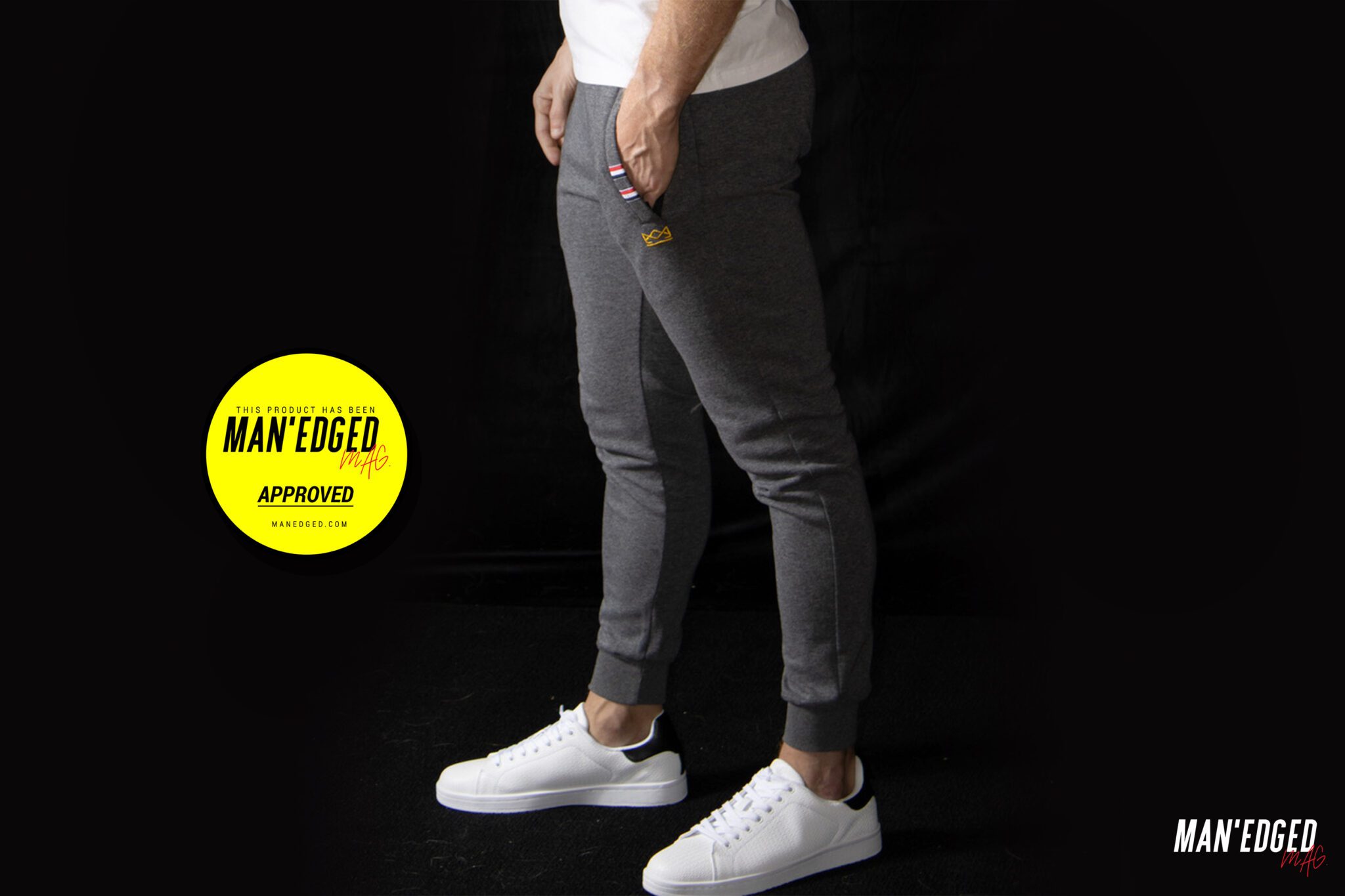 (Shop Now Mangerie-apparel.com $95)
IN CONCLUSION
If you're looking for an incredible pair of gray sweatpants that looks and feels high-end, this one is for you. This is not just your ordinary pair of gray sweatpants either. 
These versatile sweatpants are perfect for any occasion, whether it's a night out on the town or a casual day running errands. Dress them up with a crisp top and accessories or dress them down with a t-shirt and sneakers. 
No matter how you choose to wear them, heads will turn and jaws will drop when they see your fashion-forward look.
WHERE TO PURCHASE?
Head over to Mangerie-apparel.com or click any of the images above to snag a pair or two before they sell out.
2 – Knit Gray Sweatpants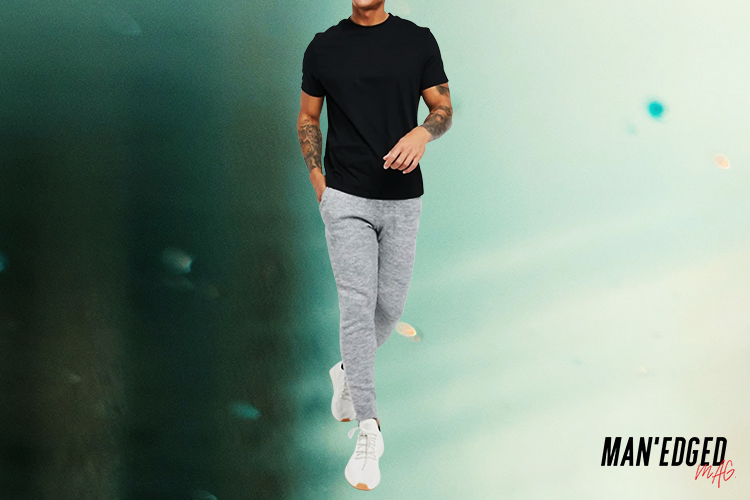 3 – Gray Marl Slim Fit Joggers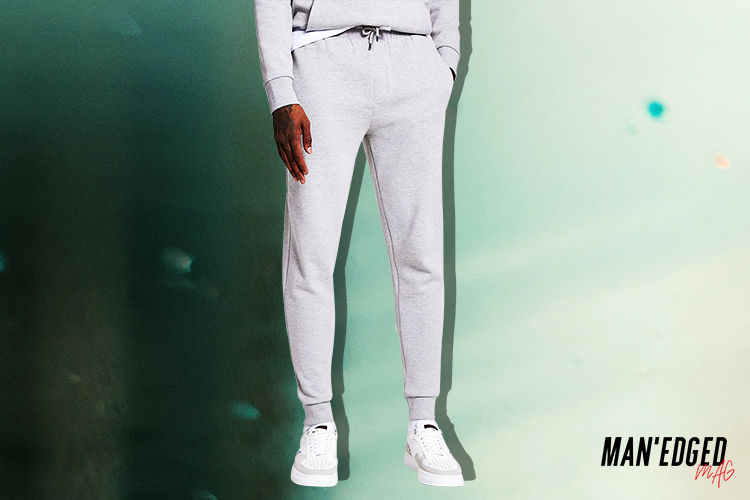 Shop now via River Island ($44)
4- Gray Classic Men's Sweatpants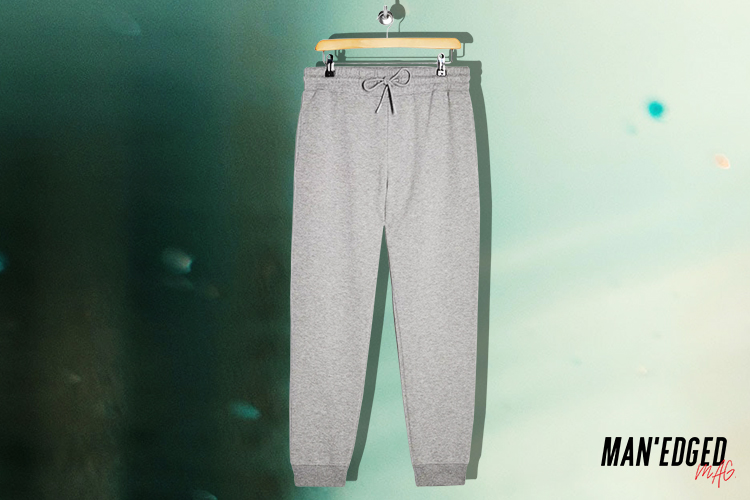 5 – Zip Pocket Gray Joggers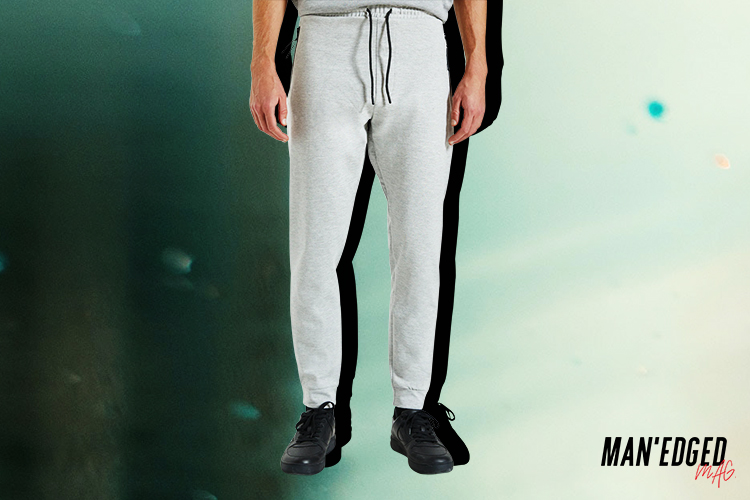 Shop now via Pull & Bear ($30)
6 – Three Striped Gray Sweatpants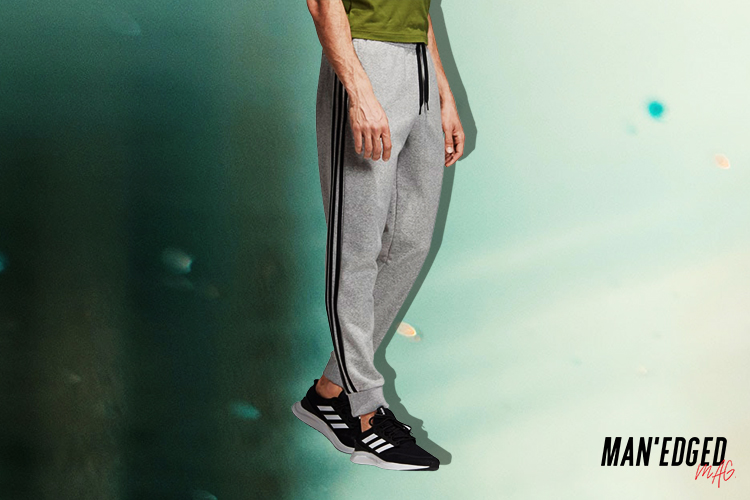 7 – Nike Gray Sweatpants for Guys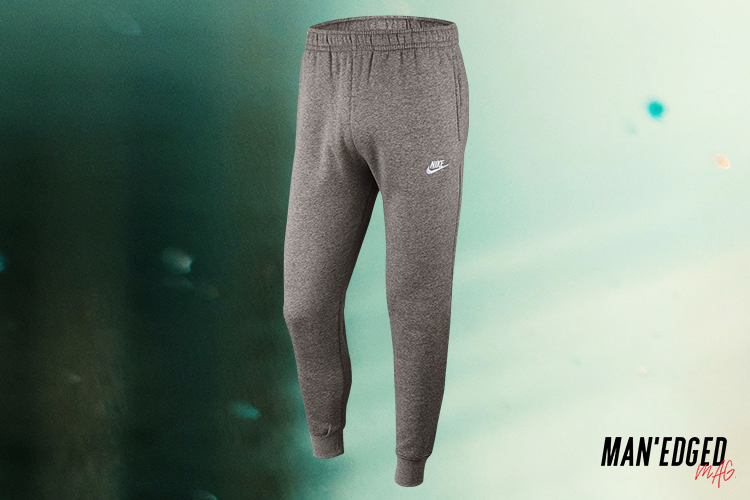 8- Slim Gray Joggers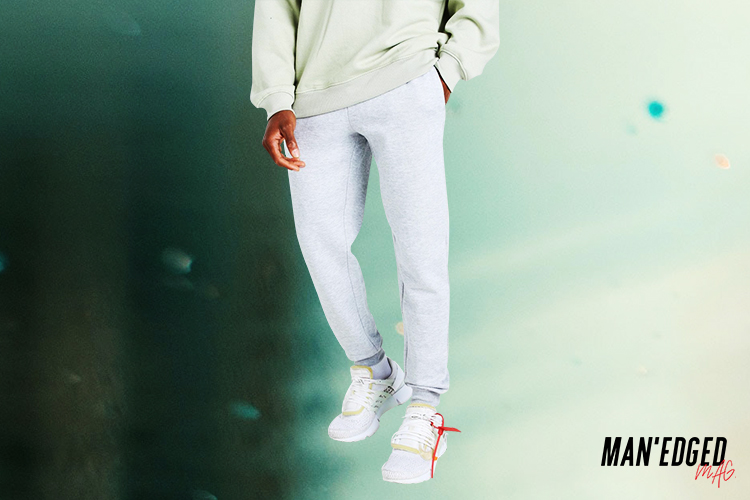 9- Heather Gray Sweatpants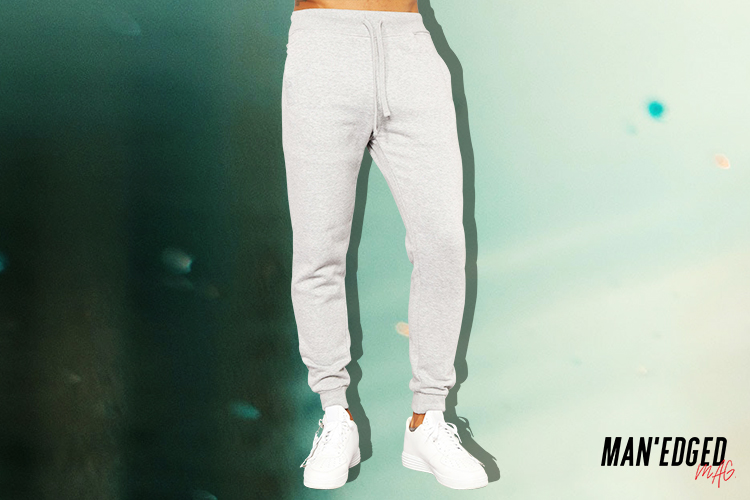 Shop now via Fashion Nova Men ($30)
Need Help With Your Men's Skincare?
Do you have no idea where to begin when it comes to your skincare regime?
Creating a solid men's skincare regime isn't as easy as stopping by your local CVS and just picking up a few generic bars of soap. To enjoy the feeling truly confident with a youthful-looking face, you'll need some of the best men's skincare products of 2020.
Don't worry, we've already done all the heavy lifting for you to help you cut through the clutter.
Check out our recent article that'll help you figure out how to build a solid men's skincare kit below.
Click to Read "The Male Face: how to build the best men's skincare kit"