Not just your ordinary Nike Sneaker
Looking for an easy way to make a custom air force 1 sneaker? Men's sneaker style has quickly evolved over the last couple of decades which has many of us yearning for something different.  
Having a fresh pair of Nike Air Force 1 kicks usually gives most people enough of a stylish edge, but sometimes we just want more.
So, why not elevate your men's style with some custom air force 1 kicks?
Instead of going through step by step how-tos of customizing (i.e. painting your kicks), we want to share how you can step up your style game with a new pair of kicks and how to customize your entire outfit to make your look pop.
Whenever you're ready, let's dive right in.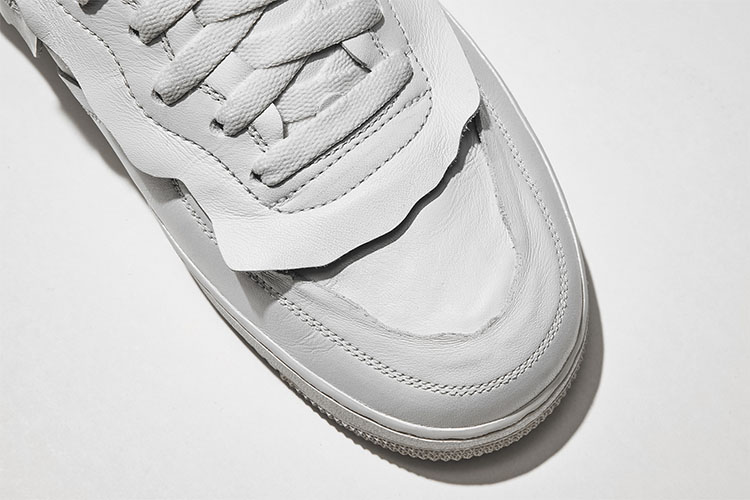 Why Wear Nike Air Force 1s?
Before we start looking at the latest Nike Air Force 1 sneakers and how to customize your entire look to make your outfit pop, we should really understand why Air Force 1 is such a great shoe, to begin with.
When Did the Nike Air Force 1 Become Popular?
First, let's start with a brief history lesson. 
The Nike Air Force 1 Silhouette is just timeless. According to FootwearNews.com, the sneaker debuted in 1982 and was favored amongst professional sports players including basketball players.
Once we understand when the show launched, we should think about its retro look. After all, according to Complex.com mentions that these particular shoes started the whole retro look.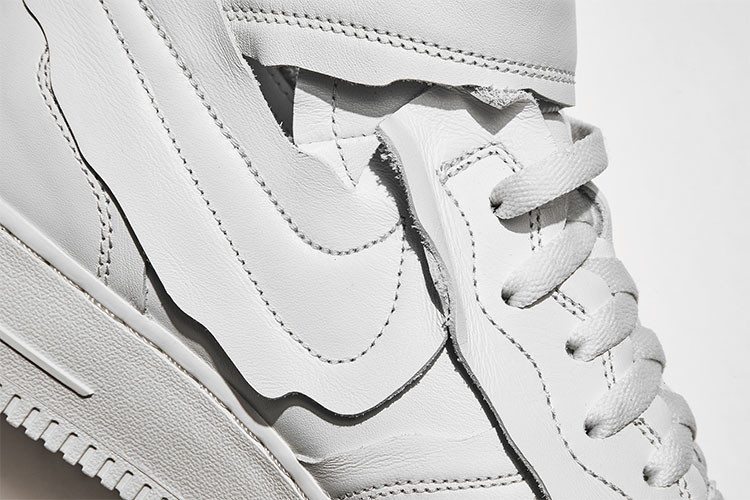 Pop Culture Influence
Naturally, the shoe also experienced a decline in the late 1980s, but then something remarkable happened.
In the early 2000s, the late Kobe Bryant wore the retro kicks to a game, and well the rest was history. People took notice.
Taking into consideration hit songs in the '90s like Nelly's Air Force One's, it's a no brainer why people fell in love.
The Nike Air Force 1 had hit the mainstream pop culture platform.
Fast forward roughly 20 years later and the shoe is back again.
Silhouette and Color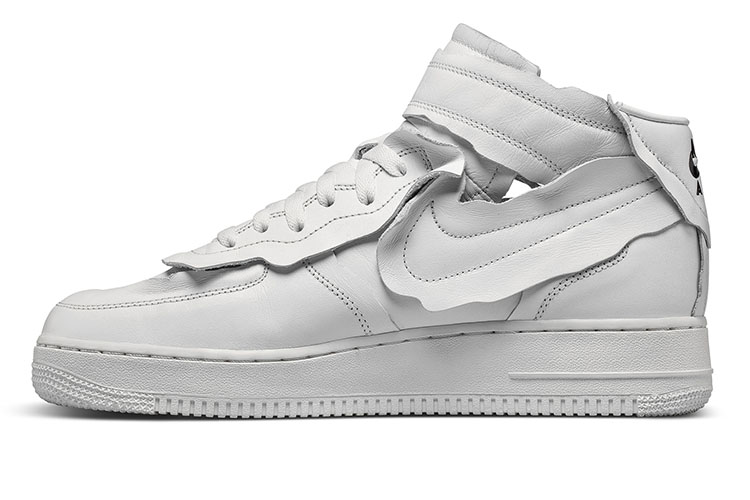 Next, we truly adore this sneaker because of its retro silhouette and color. 
There's nothing quite like putting on a new pair of white air forces 1's. Not only does your foot feel like you're literally floating, but the pop of white color can help make for a fire outfit.
But, what do we wear with our new kicks?
What to Wear with Nike Air Force 1's?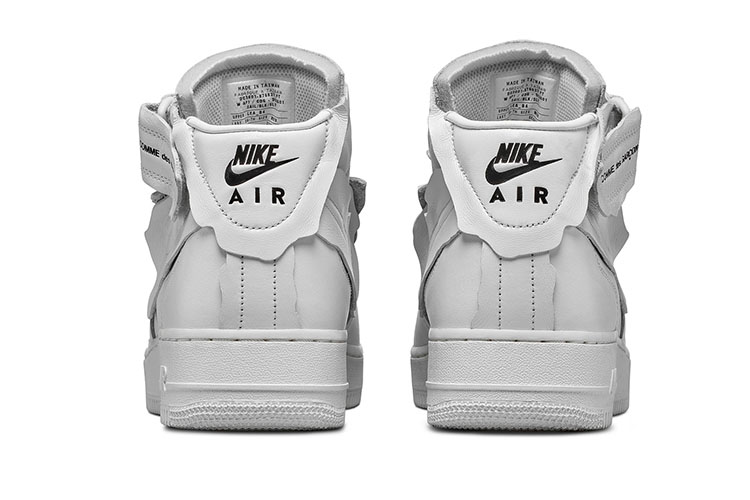 We strongly recommend keeping things casual with this particular silhouette of shoes.
The shoe itself is bulky, so you might not be able to achieve a proper dapper look.
Instead, we recommend wearing your streetwear gear with your Nike Air Force 1s. 
For instance, pairing with a great fitting pair of gray sweats during gray sweatpants season is a sure-fire way to feel stylish and look cool while working from home.
If you do want to attempt to dress things up a bit, you can always pair with a solid pair of men's jeans, men's hoodie, and top it off with a solid men's denim jacket.
How to Customize Your Nike Air Force 1's?
As we mentioned before, we're not going to get into the nitty-gritty of how to actually customize your kicks.
But, to help make life easy if that's indeed what you're after, here are 3 youtube videos you can check out to make that happen:
Now that that's out of the way, let's talk about how to customize your entire outfit when wearing a fresh pair of Nike Air Force 1's.
While it's true that everyone has their own unique style and personality, we still would opt for people to buy a solid colored air force 1 sneaker.
Our go to color of choice, white. Yes, white. Basically, a white mid or low air force 1 allows us to match easily with anything in our wardrobe.
Now, here's the pro tip: Contrast your colors. So, if you opt to wear. a white Air Force 1, wear it with darker colors on top. 
This will help make your outfit look sleek and make the kicks pop.
After all, you've spent your hard-earned cash on them so they should get some play right?
Meet The New 

COMME des GARÇONS

 x Nike Air Force 1 Mid

​Since we've agreed that a white Nike Air Force is a solid choice, we had to get their latest sneaker on your radar.
Meet the new COMME des GARCONS x Nike Air Force 1 Mid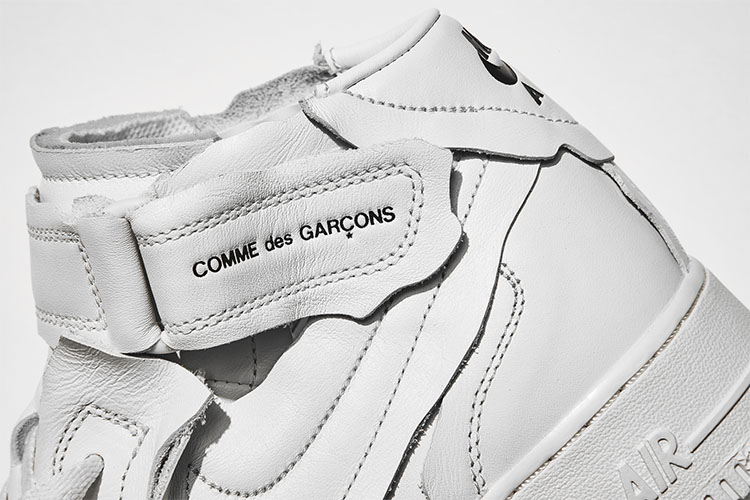 Debuted in March 2020 during the COMME des GARÇONS FW20 "Neo Future" show, the Nike x COMME des GARÇONS Air Force 1 Mid punctuates Rei Kawakubo's (the designer) embrace of the idea that it is not possible to make something completely new.
The new sneaker is available in black and white, only available in the US and offers men's sizes 5 to 13. 
Where to buy
The Nike x COMME des GARÇONS Air Force 1 Mid releases October 23 exclusively at COMME des GARÇONS and Dover Street Market stores globally and online at DSM E-SHOPs. The initial offering will be followed by a release via select COMME des GARÇONS retailers.
In Conclusion: Nike Air Force 1
Instead of just settling for a basic pair of Air Force 1's, make a statement by customizing your outfit with a little something extra. These epic CDG X Nike Aire Force 1s will do just the trick.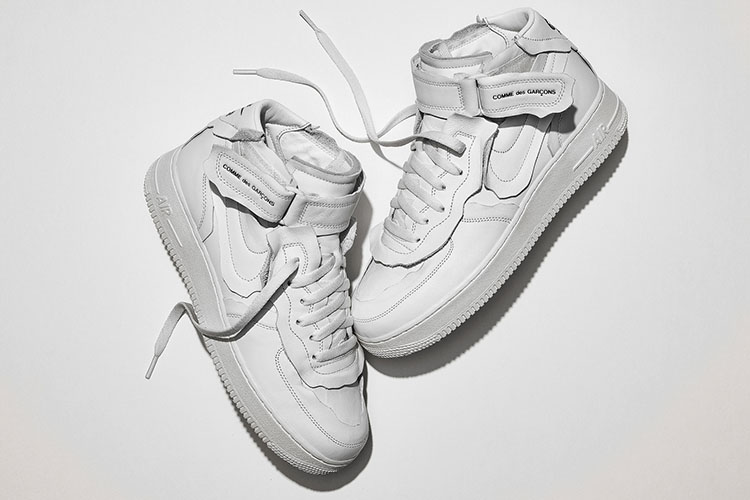 These Are the Best Men's Gray Sweatpants?
As we mentioned above, you need a solid pair of pants to rock with your new Air Force 1s.
For those more casual moments, we suggest wearing a pair of men's gray sweatpants but don't just get any pair. Check out our roundup of the best men's gray sweatpants here.