Whether you're a #sneakerfreak fanatic or simply fancy a smart pair of sneakers, a fresh pair of kicks can help make or break an entire look. Here's the best shoe cleaner to keep your footwear looking good in 2020.
Some people say they're just shoes. Others say they define a man. To us, a man's shoe is a very special bond and look at his personal style. For those of you that agree you'll do anything to keep your kicks looking fresh, like searching for the best shoe care kit for sneakers, right?
There are many reasons you might want to search for a solid shoe cleaner. Perhaps you've noticed that your kicks have gotten super dirty and instead of forking over money to buy new shoes, you can revive your existing kicks. Maybe, you're looking for a way to keep your shoes protected so that they don't get dirty in the first place. In this article, we're highlighting a very special product that we've used time after time and have dubbed it the best shoe cleaner.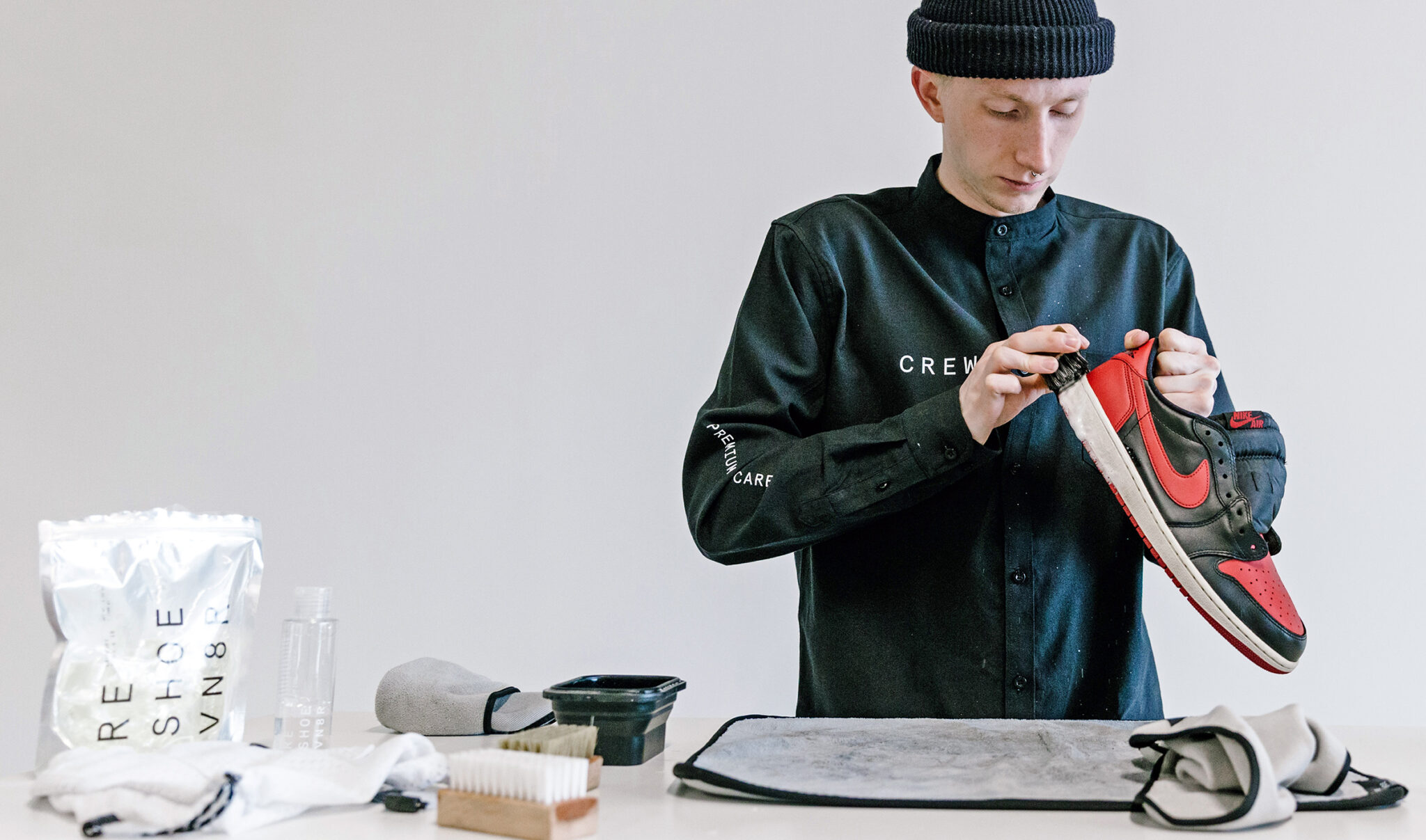 Best Shoe Care Kit for Sneakers: White Shoes and Suede Shoes
Sneakers. Tennis shoes. Kicks.
Whatever you like to call them, they've quickly evolved into some pretty cool pieces of work.
Some would even call them pieces of art. If we go back several years ago, we'd typically see shoes made of leather, canvas or suede. One of the most common questions we have been asked by our readers is whats the best way to protect two types of shoes. One is the traditional white sneaker and the other being suede sneakers.
This means that we really need to understand some of the basic components of any shoe before we can clean it. Like Fabric tech.
How to Clean Shoes: we must first understand fabric tech
As new brands and shoe styles have evolved, so has the fabric that is used to make them.
Fabric technology has come so far, so how are you supposed to care for them in today's world? Let's dive in. Also, be sure to watch the fascinating how to clean your shoe video below.
New Shoe Fabrics Means New Cleaning Technology
As technology has advanced over the years, so have the fabrics that are used to create our sneakers. Brands like Nike, Adidas, Puma, Reebok, to Louis Vuitton, Gucci, YSL, and Off-White have all elevated the everyday man's shoe.
As an everyday consumer, we sometimes go shopping just for a really cool pair of kicks without realizing there's been a lot of money poured into the actual creation of the product. Specifically, the fabric.
Popular shoe models like Yeezys, NMDS, and Ultraboots are made of rare unique material.
This new elevated shoe fabric requires smart technology and tools in order to keep them looking good.
How to Clean Sneakers – No, Soap and Water Isn't Enought
Sure. If you're a "baller on a budget", soap and water might get you out of a quick bind. We get it.  Also, you probably shouldn't be buying expensive shoes, to begin with, but that's not the point of our article today.
Today, we want to help you, and your shoes stay looking fresh all year long. Soap and water can only do so much for your shoe fabric.  It's 2020 and your sneakers deserve more, right?
Meet The Ultimate Shoe Cleaner by: Reshoevn8r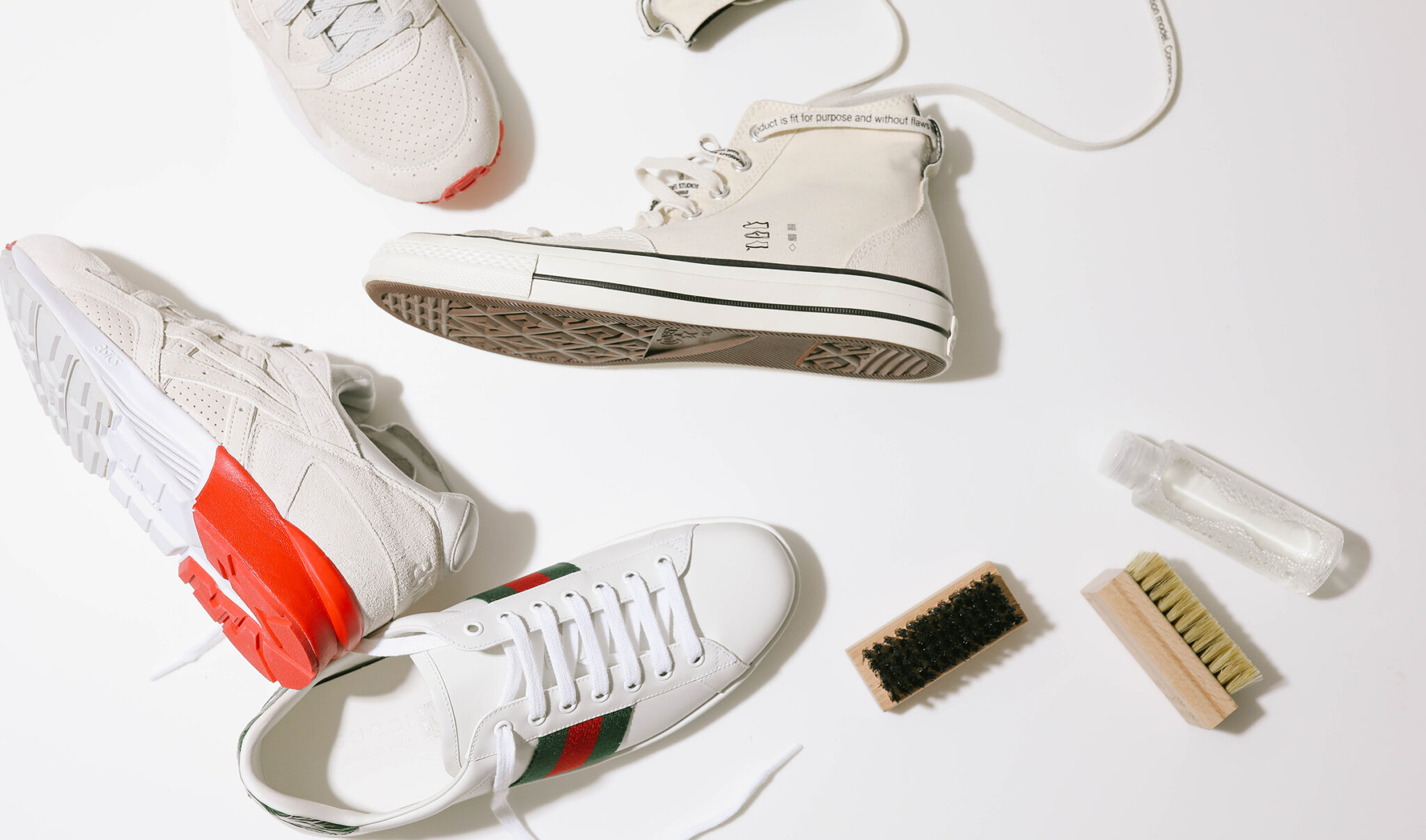 The premium shoe care company, Reshoevn8er, is rebranding and introducing elevated shoe care products. The company has sold over 1 million units and has a Youtube Base of 1 Million subscribers. These folks know how to care for shoes hence why we've dubbed them the best shoe cleaner of 2020.
Consumers can look forward to new and improved products, a more mature look and feel, and free shipping.
Here's a look at some of the new products:
Reshoevn8 New Laundry Detergent Pods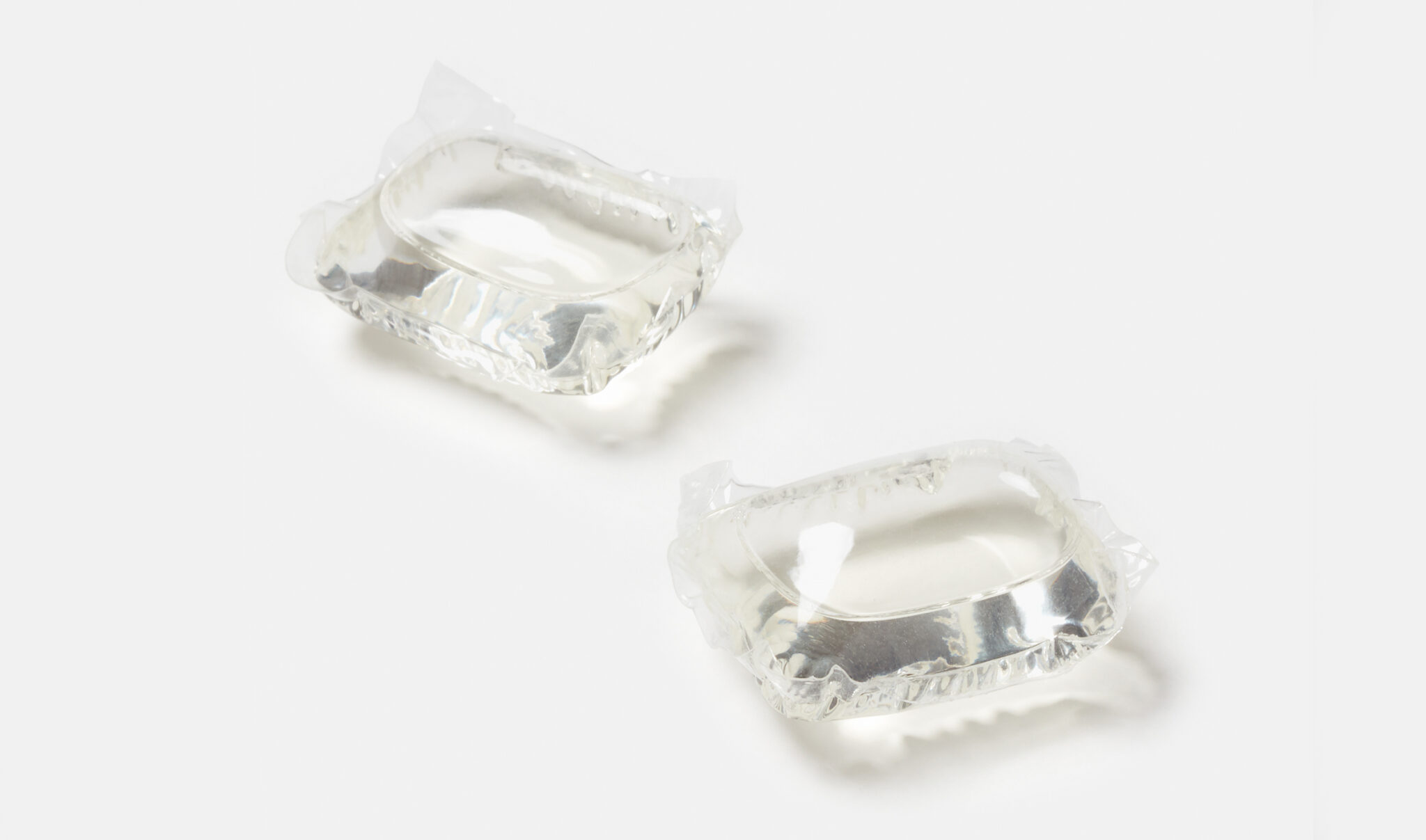 The laundry pods are made with a special formula to clean and refresh your shoes in the washing machine. 
The transition from laundry detergent to pods makes for a more seamless process and the signature laundry kit sets itself apart from other shoe care products due to its effective deep cleaning capabilities. 
Again, as our shoe fabrics have evolved, it's a good idea not to just wash your expensive shoes with some cheap detergent. Opt for this premium detergent pod.
Reshoevn8 Sneaker Cleaning Mat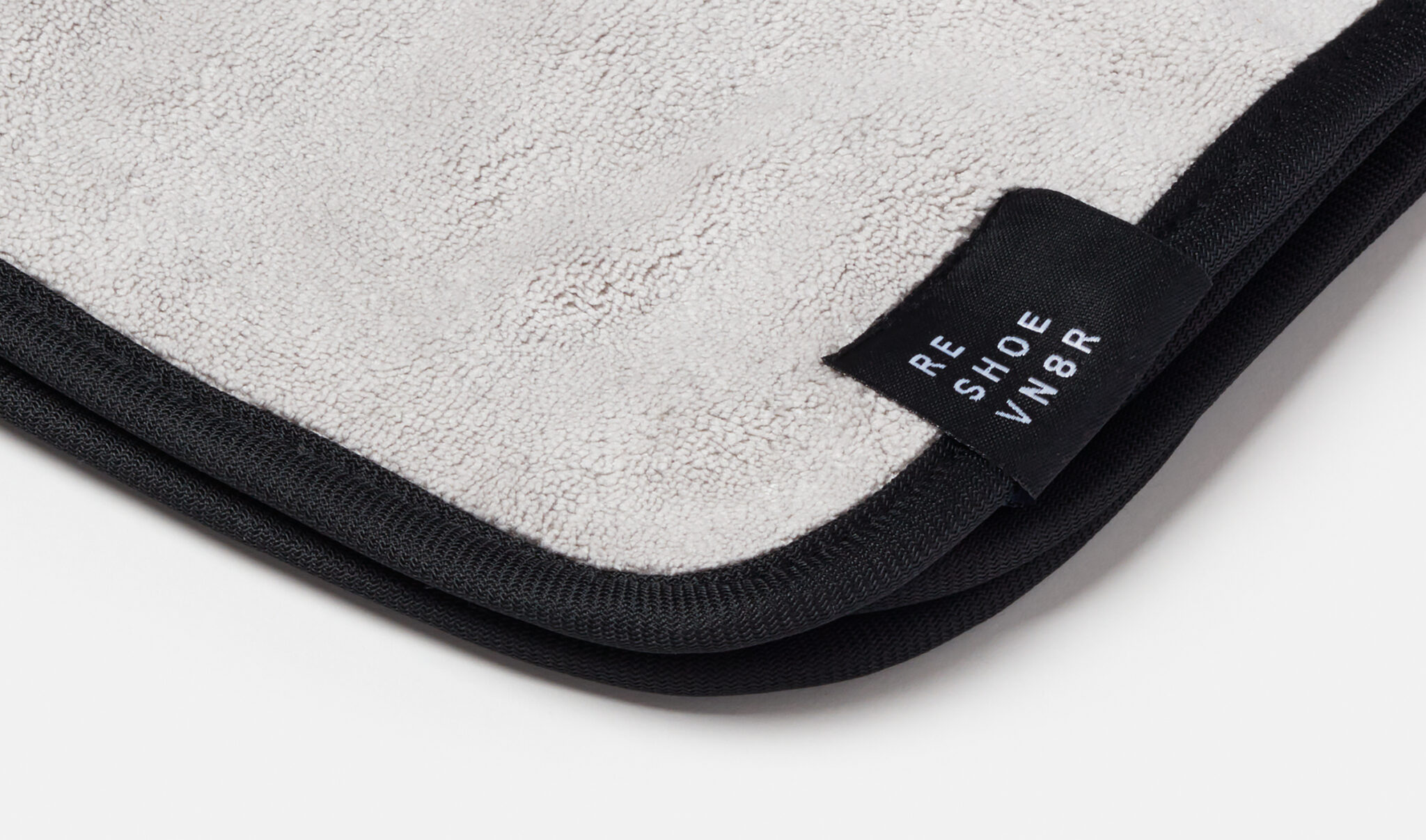 Sometimes you have to make things a bit messy while getting them clean.
You could easily opt for a towel in your closet, but chances are that it won't absorb all the excess water thus leaving you with an even bigger mess to clean up.
Reshoevn8's new sneaker cleaning mat is a recommended addition for any sneaker enthusiast that cherishes clean shoes. 
It is designed to help keep the counter clean during the cleaning process while absorbing up to a cup of water without any leaks. 
Reshoevn8 Acrylic Display Cases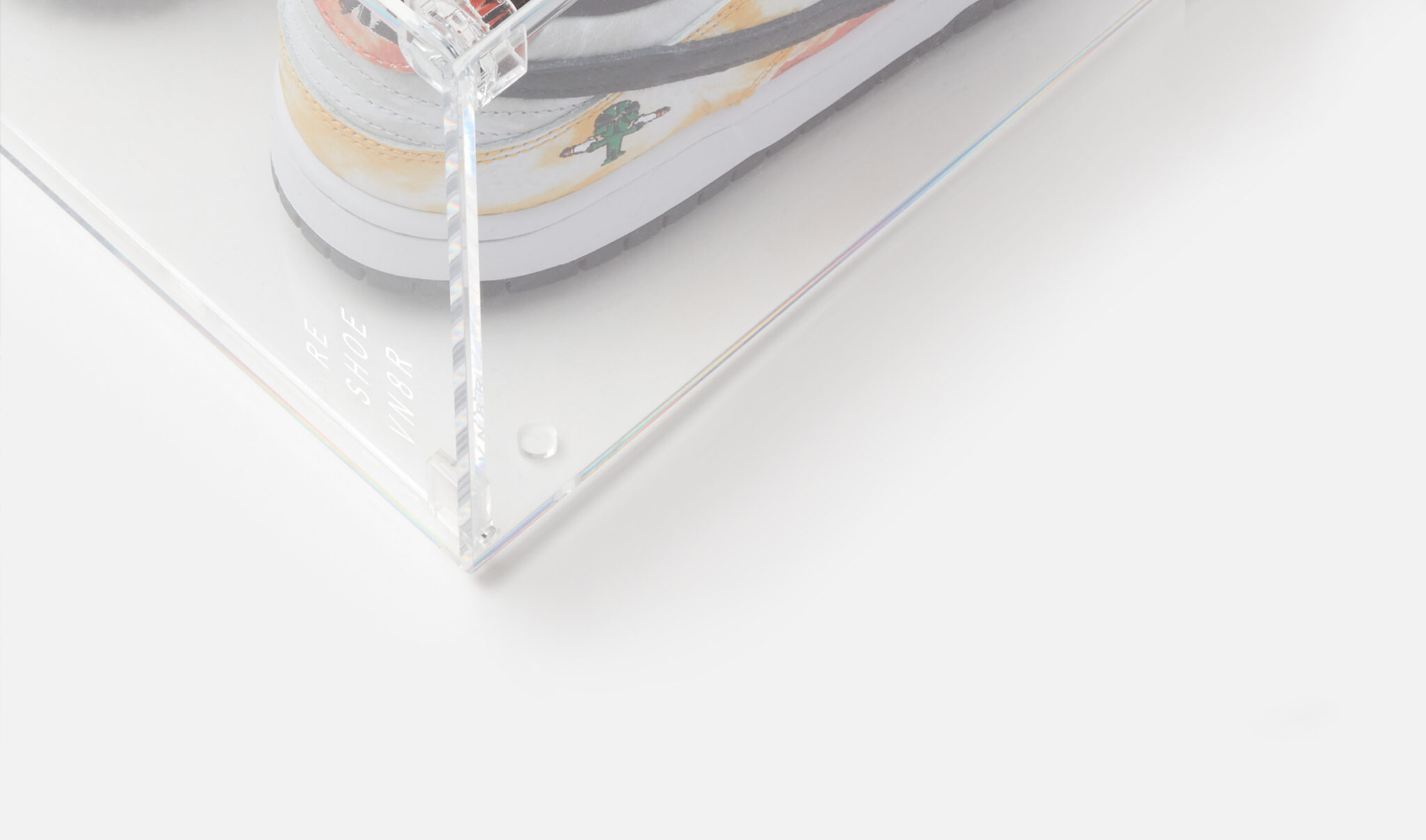 Now that your shoes are in tip-top form, you'll probably want to just sit back and admire them. 
Do you like to display your newly cleaned sneakers? Good news. You now have a way to display them using these epic display cases instead of setting them on the shelf to collect dust.
Instead, opt for Reshoevn9's acrylic display cases.
The new acrylic display cases feature a sleek, functional design and are a premier storage solution for all brands ranging from Nike, Adidas, Puma, and Reebok, to Louis Vuitton, Gucci, YSL, and Off-White. 
The cases feature a drop face door, making for easy access and storage for shoes up to size 14. 
Where to The Buy Best Shoe Care Kit for Sneakers in 2020
Happy shoe cleaning.