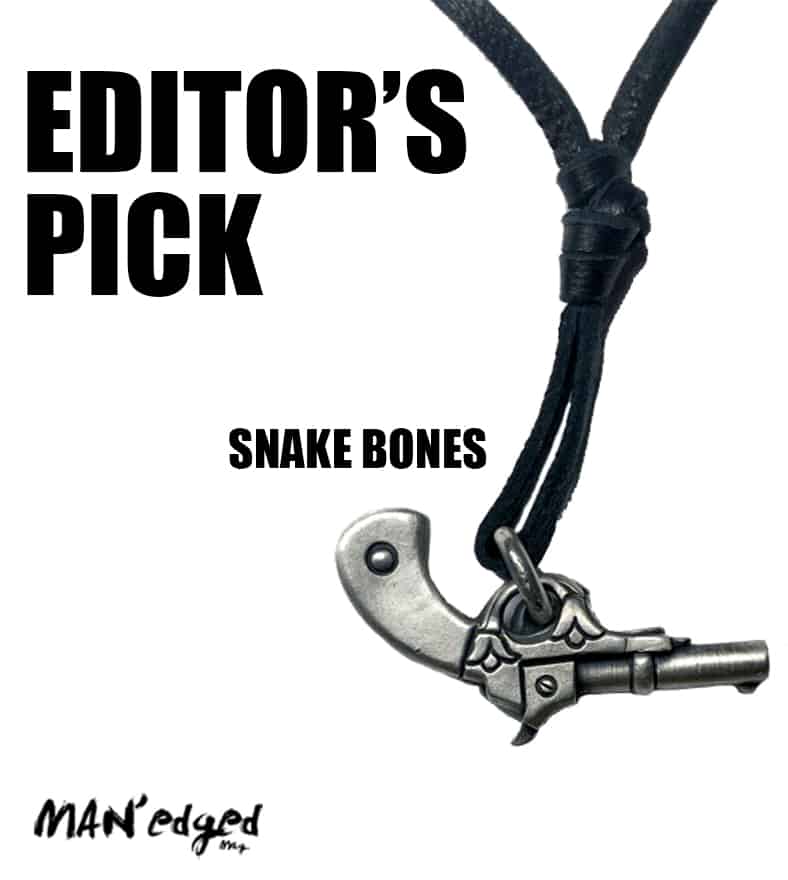 This luxurious pendant from our friends at Snake Bones will add an ounce of badassery to any ensemble. How many times do we feel a bit unsure about what necklace to sport?
Our advice: just do it. Rock out with your glock out (note: we don't support gun violence, but we couldn't help the rhyme).
Like any vintage object found in an antique shop this piece's "story" will be complimented by the person wearing it.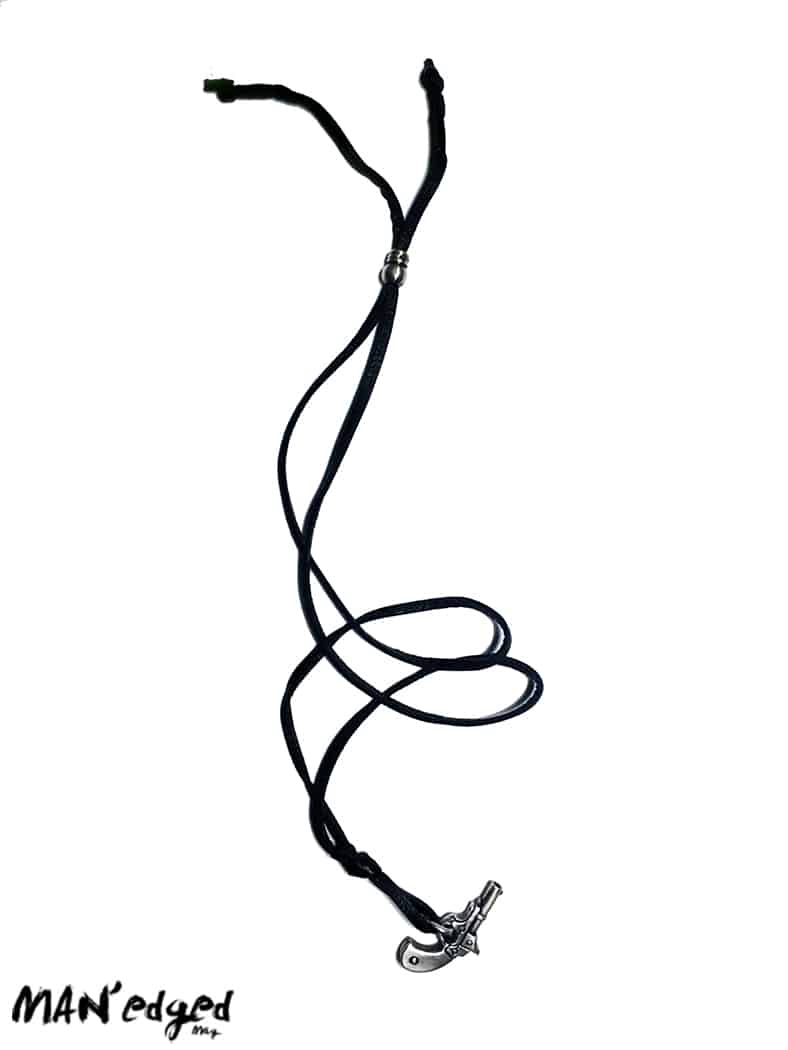 You can easily adjust this handsome necklace to go with any shirt you wear. Click here to check out this piece and all the other  designed items over at Snake Bones. Go get 'em cowboy.