Oh, and it's going to be located right in the middle of New York City.
So, you enjoy sipping beer at your usual brewery?
You're just in luck because there's a new brewery opening in the middle of Manhattan that's going to become your new fav.
We had the chance to get a sneak peek at the new Torch & Crown brewery located right smack-dab in the middle of Manhattan.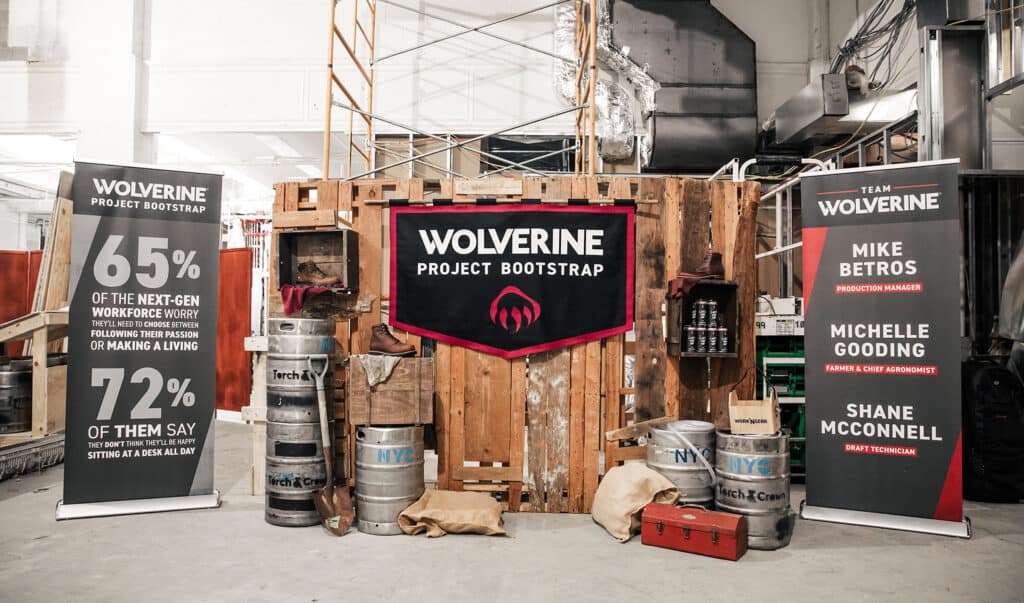 Founded by two gents, Joe Correia and John Dantzler, the duo created the Torch & Crown Brewing Company.
ABOUT THE FOUNDERS
Correia is a Founder and Head Brewer. With over a decade of experience in the brewing industry, he began his production career as a distiller at Grandten Spirits in the Boston Area while also holding management roles at Kane Brewing and Rogue Ales.
Dantzler, Founder and CEO, handles the business side of things. His vision for the company is based upon his personal experience of growing tired of trekking to obscure spots in the outer borough to find the city's best beer.
HOW YOU CAN INDULGE GUILT-FREE
Not sure about you, but lately we've been trying to support brands that give back.  You know, supporting brands that stand for something outside of the basic for-profit model.
Of course, we understand profitably, but in today's climate, why not also support local causes that truly make a difference in people's lives?
Lucky for us, Torch & Crown do just that. In fact, they've recently teamed up with the folks over at Wolverine to do something pretty epic. 
Wolverine is aiming to continue its mission to prove to the next generation that careers in the skilled trades offer an opportunity for them to pursue their passions.
WHY THIS COLLABORATION IS IMPORTANT
First, we must admit that we, as a society, are totally obsessed with being influencers or the next big Youtube star, right? 
If you ask the younger generations what they want to be when they grow up, chances are it'll be something along these lines.
Where does that leave carerrs in the skilled trades?
Well, we were actually surprised that there's a HUGE opportunity to be had that allows you to blend your passions in the skilled trades world.
According to Wolverine's Project Bootstrap, 65% of the next-generation workforce worry that they'll need to choose between following their passion or making a living.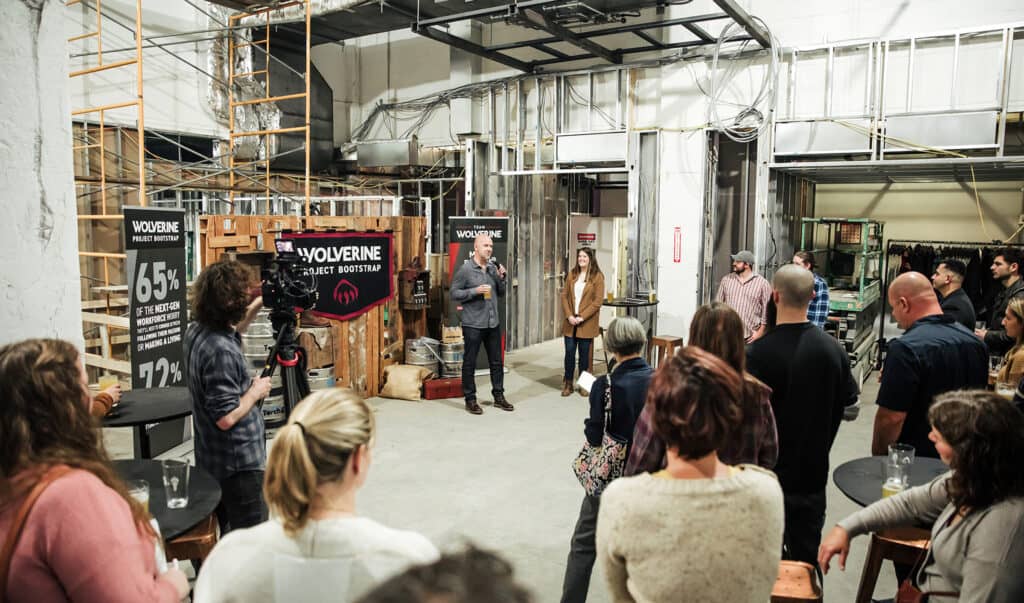 Turns out, if you have certain passions you can actually use them to your advantage in the skilled trades world.
For instance, check out these really cool folks here. Wolverine introduced their latest Team Wolverine members who all found careers in the skilled trades that aligns with their passion of making beer. We got to meet:  
· Mike Betros, production manager at Torch & Crown Brewing took the skills he learned in trade school and went from working on cars to following his passion and crafted a rewarding career in brewing.
·       Michelle Gooding, sixth-generation farmer and lead agronomist at Gooding Farms ditched her corporate gig and got out from behind the desk to go back to her family farm and found her calling in hops. 
· Shane McConnell, draft technician at Modern Draught found himself going down different roads in the trades, but when he found his dream job, he poured his heart into it and began a career in the coolest pipefitting gig there is.
Oh, and can we say that Wolverine not only shines the light on tradespeople who are doing amazing work, but they go far beyond the call of duty. They're not only committed to supplying each of these members with a life-time supply of gear, but also to outfitting their entire team with Wolverine work gear.
Think that's good?
The brand also gave each of these hard workers $15,000 to help raise awareness of the skilled trades and ultimately help close the skills gap.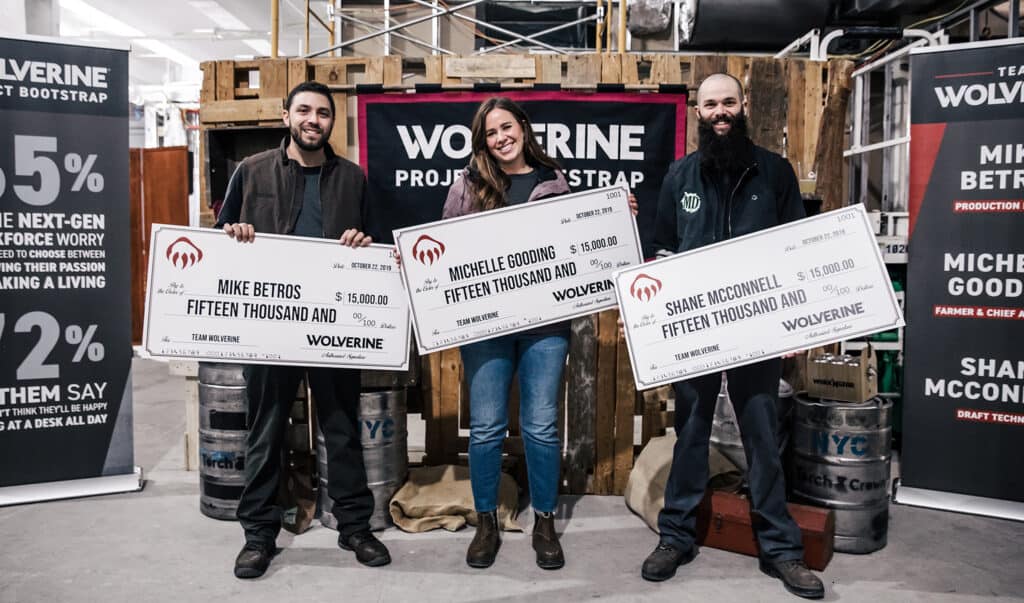 Think that is enough?
Oh, it gets even better.
Wolverine and Torch & Crown collaborated on a new beer called The Lace 'Em Up Lager.
Wolverine is matching the collaboration beer sales with a donation of $50,000 to the mikeroweWORKS scholarship foundation to encourage the next generation to explore the skilled trades career opportunities.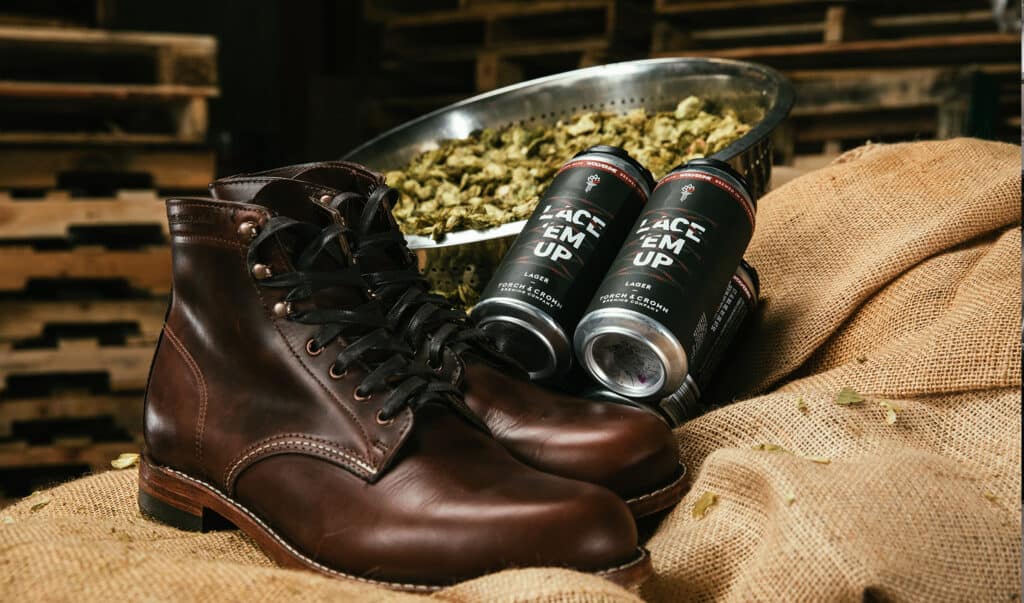 The Lace 'Em Up Lager is available now in cans where Torch & Crown is sold and will be available on tap at the brewery when it opens later this year.
Here's full list of spots where the beer is currently available in New York:
ABC Broadway
Arts & Crafts Harlem
Baroness
Beer Culture
Beer Karma
Beer Noggin
Beer Table
Beer Town
Carmine Street Beers
City Hops
City Swiggers
Clinton Gourmet
Craft & Carry Dekalb
Craft & Carry EV
Craft & Carry Gramercy
Crawl in the Hall
Eli's Night Shift
Fraunces Tavern
Good Beer
Marshall Stack
Milk Hops Chelsea
Milk Hops UES
Otheroom
The Grange
The Sampler
Whole Foods (select locations)
Our Main Takeaways
We think this collaboration between Torch & Crown Wolverine is amazing. Brands that give back are no longer just cool. It's the right thing to do.
Lucky for us here in Manhattan, we'll soon be able to truly enjoy a unique brewery experience and do so knowing that your money is helping a brand make a difference in people's lives.