Stop feeling constrained by your jeans, man.
Do you have a pair of the best-fitting men's jeans in your closet?
You know, that pair that you can always depend on. That pair that feels like a shield of confidence. The ones that we cannot live without. Do you know what we're talking about?
Yeah, we haven't found those.
Not until now.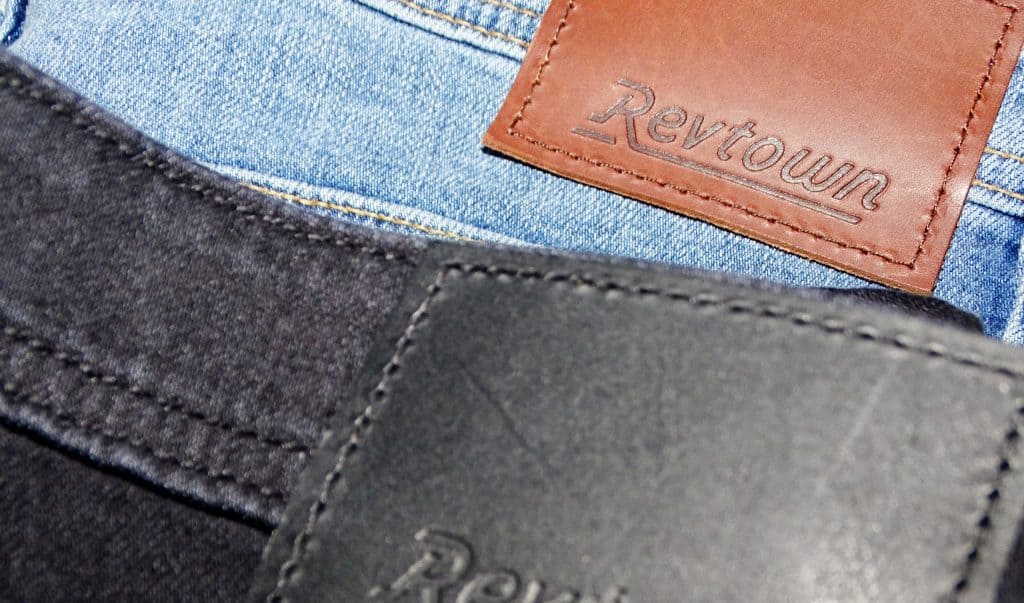 THE GENT'S DENIM CONUNDRUM
At this point in time, it's fair to assume that wearing jeans on a date or to the office is fairly acceptable. 
Obviously, if your work requires a suit, we totally understand. As a whole though, denim has generally become an accepted staple in most of our wardrobes. The problem for us is that we cannot find our favorite pair.
There's always been something off. From denim that pinches our junk or just makes us feel dumpy… we basically gave up on jeans a while ago. Joggers forever, bruh.
Now, imagine being told about some pair of magical jeans that feel like butter. Let's just say our critical New Yorker eye came out.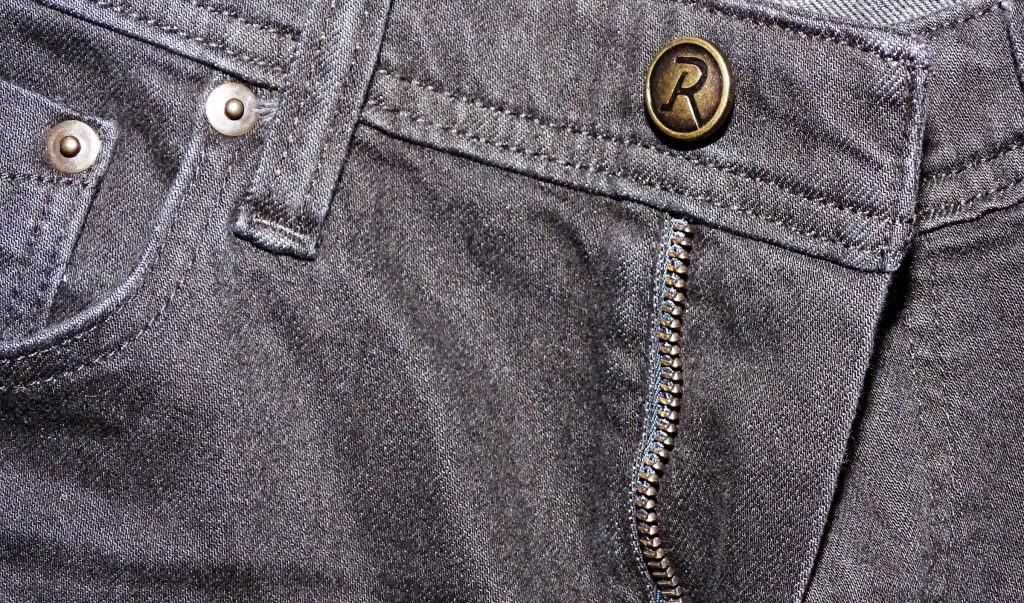 For instance, if you have an athletic body (a.k.a thickkkk thighs), your chances of finding the best-fitting men's jeans can be very challenging.
Have you ever tried on a pair of jeans that fit great in the seat of the pant, but were huge in the waist? What about the reverse? 
Have you ever found a pair that actually fit, but at the same time felt like you couldn't even move? We've all been there. It's no fucking fun.
You feel deflated, you feel out of shape and feel like you'll never find your pair of favorite jeans.
All of this went through our heads as we got tipped about a "great" new men's denim brand called Revtown.
What did we do? We rolled our eyes but decided to test them.
OUR STYLE TEST
Our job at MAN'edged is to help make things a bit more manageable for our loyal readers by creating epic content to help you live life by the bold.
We always tell folks that if we go back 10 years ago, men did not have the number of clothing or grooming options that are available now. 
Wouldn't it be great if someone could manage it? Hence, we were born.
So, to live up to that expectation, when we hear of something that could help enhance your life, we want to test it.
That's exactly what we did with Revtown.
To start, we were told to figure out what our proper jean size was. We were not about to take out the tape measure to figure this out.
Luckily, Revtown has a really cool digital tailor that can help you figure out your size.
It worked pretty well, although we did have to request a size down. Probably, because we overestimated our weight, so be honest. A suggestion would be to order the size you think you need along with a size down just in case.
Within a week, we received a really cool Revtown branded box in the mail and eagerly ripped it open.
Now, our hearts were racing as we unpacked the box and thought, "Could this denim be the ultimate game-changer? Could this even be the best-fitting men's jeans we've ever put on?" 
We unpacked a style called "The Taper" in classic indigo and immediately noticed the extra soft fabric, which really piqued our interest.
Then came the moment that we were all waiting for…sliding those jeans on.
PUTTING ON YOUR REVTOWN JEANS IS EXCITING
First, we slid the jeans over our ankles without any issues. We were already winning.
Second, we pulled the jeans over our ashy knees. So far, so good.
Last came the home stretch. Our curvaceous hips. Without issue, we got the pants up and only needed to button them. This is typically where all hell breaks loose.
Not this time.
Success! The jeans fit and they looked fantastic. Did we just find the best men's fitting jeans on the planet?
Well, before we got ahead of ourselves we wanted to test them for a day. It was a day filled with true bliss.
DENIM FABRIC TECHNOLOGY
The way the fibers of denim are created has a huge impact on the wearer's denim experience. If the fibers are whack, the fabric is whack.
If the fabric is horrendous and doesn't move correctly, the overall fit will be impacted.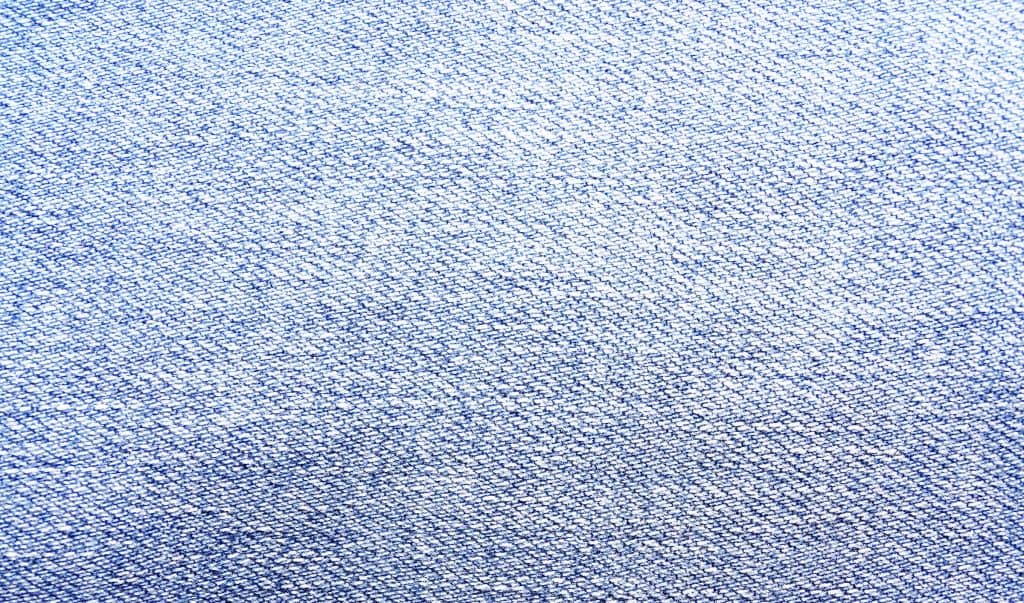 That's actually another reason why we wanted to test these jeans for a day. We had heard that Revtown was founded by a few guys who spent a decade at Under Armour, which we thought was interesting.
They've created a performance denim that might bring to mind luxury brands like AG and Joe's, but at a fraction of the price – $79 per pair. These premium jeans are designed with the performance and comfort of an athletic pant, but with the look and feel of designer jeans.
The secret is Decade Denim, a super soft, super-strong yarn made in Italy and constructed into the denim.
Boy, it does not disappoint!
We wore these jeans on the subway on our way to the gym. Then post-gym, we effortlessly rocked them to a coffee shop to write for the site.
This is typically the point, when denim becomes rather uncomfortable. Especially post-gym when we're feeling extra swull. 
THE ULTIMATE TEST
As we were drafting a piece for the site, our pen suddenly rolled off the edge of the table falling a million miles to the floor. 
We slowly looked down at our fallen comrade and knew we were summoned to rescue him.
With pride, confidence, and an odd sense of integrity we knew we could not leave our soldier behind. We stood up, gave a little old man tug on the jeans and proceeded to squat to pick up the pen.
This was not a shy squat. This was like a deep freaky-sex squat.
It was epic to say the least.
As for the jeans, they're solid. Without any sort of discomfort, we retrieved our pen.
Good job Revtown. These legit are the best-fitting men's jeans on the planet.
As we wrapped up our day, we realized something.
That you really should never judge a book by its cover. If we continued our hatred for jeans by rolling our eyes when we received the tip about Revtown, we wouldn't have discovered this solid denim.
We wouldn't have had the chance to feel the soft fabric and truly experience what a men's jean should feel like.
It should feel like a second skin. It should be as comfortable as a pair of joggers.
It should be Revtown.