Move over Adidas, you're not the only 3D-printed shoemaker anymore.
The future of shoemaking is here and in the form of an exclusive 3D-printed sneaker. Oh, yeah!
Back in 2017 Fast Company published a piece around how Adidas cracked the code on 3D-print shoemaking.
Since then, the 3D-printed shoe world kind of died down.
Until now.
You're never going to believe what company has decided to create this rare 3D-printed sneaker and we are totally here for it.
Here's a hint: sneakers + street art + whiskey ='s this new epic shoe.
HERE'S THE SCOOP ON THESE 3D-PRINTED SNEAKERS
Yes, we said a whiskey company is heading this whole thing, which literally combines like two of our most favorite things.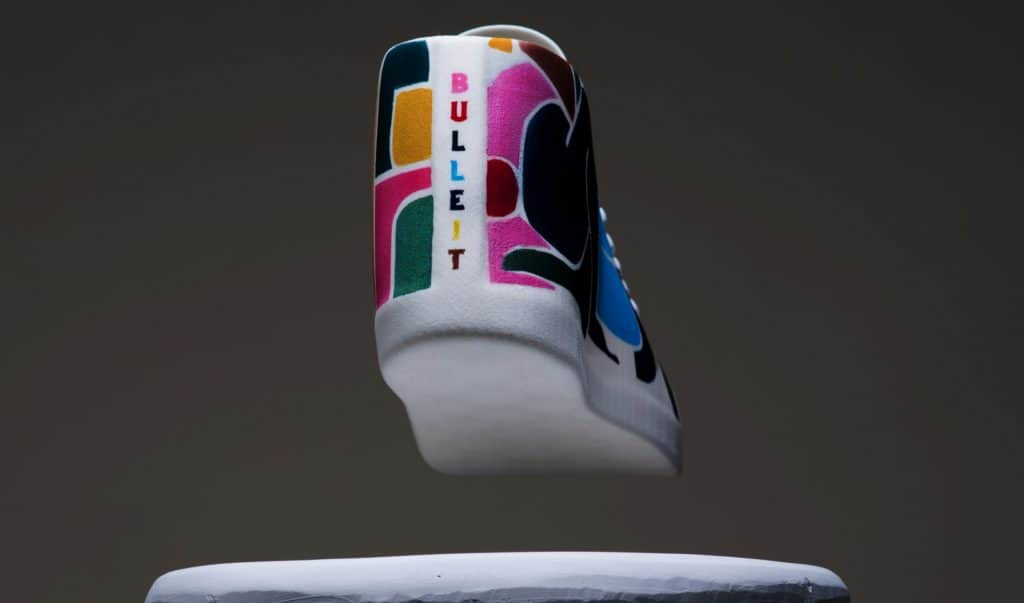 So, who exactly do we have to thank for this? Bulleit Frontier Whiskey.
They unveiled a custom-designed 3D-printed Frontier Sneaker in collaboration with global street artist Kyle Steed and cutting-edge 3D technology experts at Tangible Creative.
Like…literally let that sink in for a moment. This is kind of a big deal.
We're changing the way we manufacture. This is a legit moment in time.
These sneakers are fully 3D-printed shoes making them the he first-of-their-kind.
We're experiencing history here.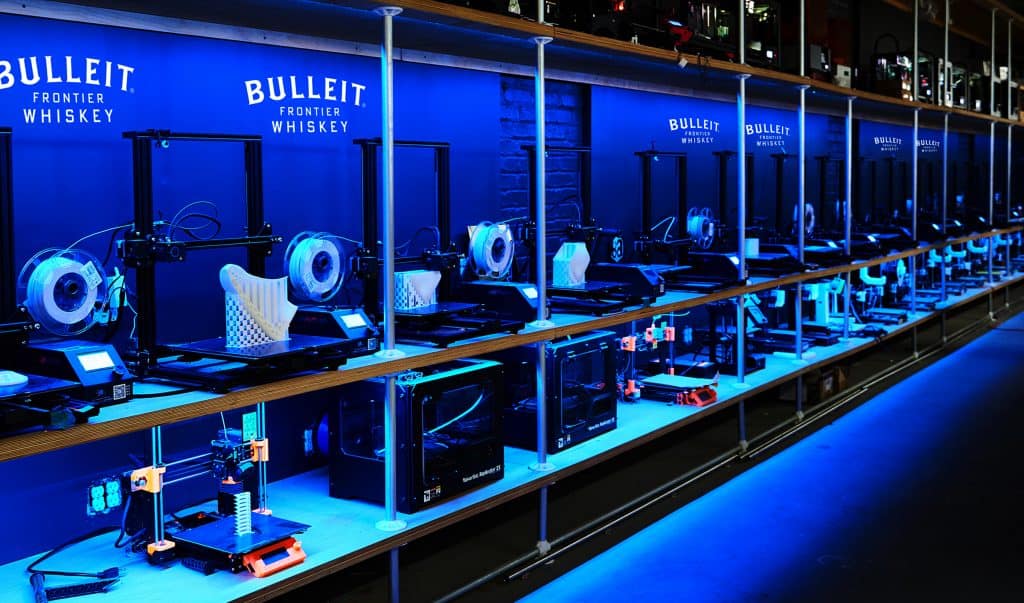 You might remember us previously covering a story about the world's first 3D-printed bar created by the Bulleit Frontier Works program. 
These are the same folks that have created these custom 3D-printed sneakers.
Why do we totally dig what they're doing?
Simple. 
This program mixes fashion, art, design, and technology together by celebrating those who are pushing the frontier of their craft.
We need more companies leading these sorts of efforts now more than ever.
YOU'LL NEVER BELIEVE HOW LONG THESE SNEAKERS TOOK TO CREATE
Remember how we said we're writing history with these cool kicks?
Well, when you're working on greatness sometimes that comes at a cost.
These sneakers took more than 200 hours to develop and design.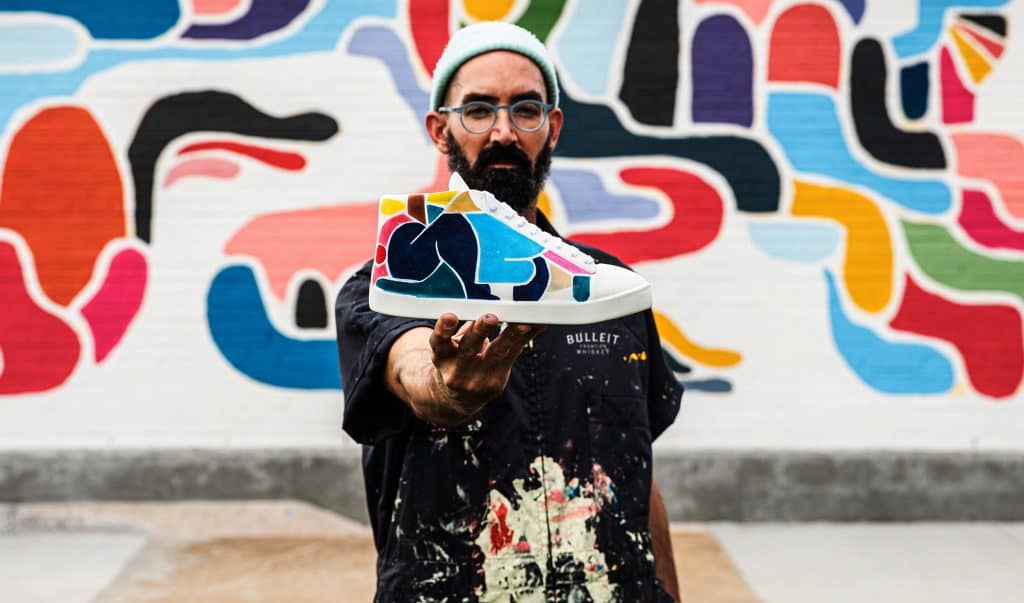 Yikes, yikes, yikes, yikes, yikes, yikes, yikes!
Not only that, but this project required a machine running an additional twelve days straight to produce.
Again, yikes, yikes, yikes, yikes, yikes, yikes, yikes!
We at MAN'edged Mag. totally thank you for all the hard work that went into this.
HOW DO I GET A PAIR OF THESE 3D-PRINTED SNEAKERS?
We anticipate that these rare limited-edition 3D printed sneakers will quickly sell out.
If you are indeed lucky enough to get your hands on them, the first place to check out is Sneaker Politics.com where Bulleit will drop a limited-edition run of these custom-designed sneakers.