Ready for the ultimate weekend getaway adventure with beer?
Are you tired of endlessly searching the internet for quick weekend getaway ideas?
Yeah, we've all been there.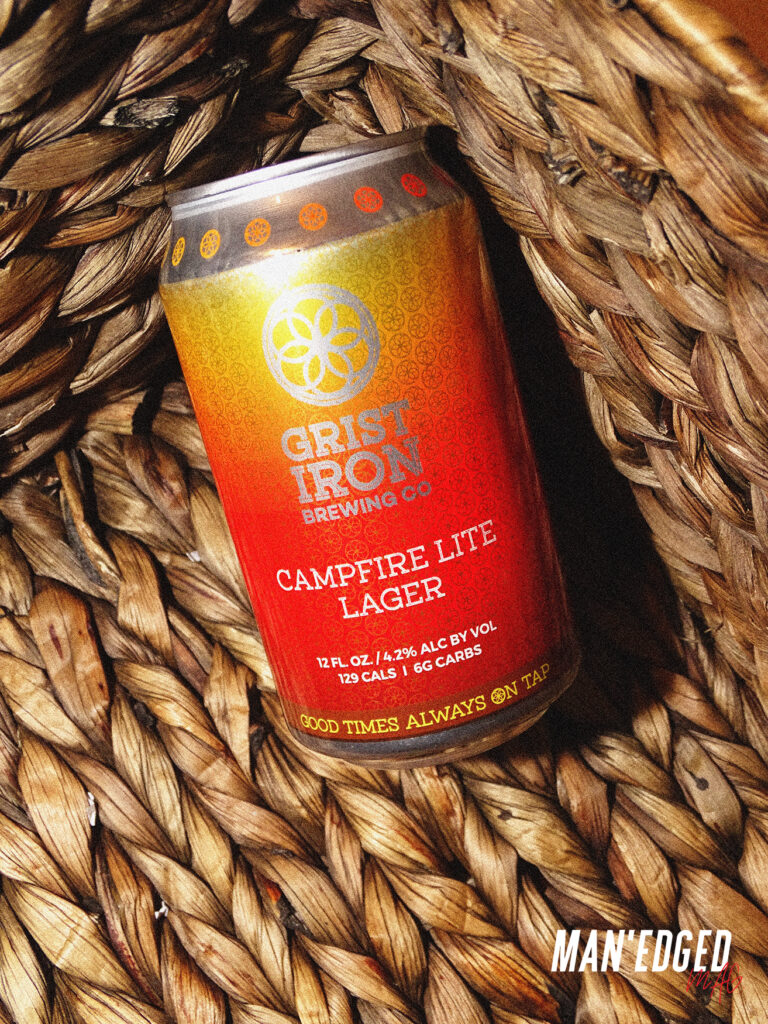 Already spent hours endlessly searching?
You're trying to search for a place that's within driving distance from New York City, that's clean, and that isn't too expensive, right?
Do you also love beer? Not that mass produced stuff. 
We're talking craft brews, bruh.
If you've answered yes to all of the above, then you're in for a real kickass treat.
Arrival
Typically at check-in, a guest representative would greet you, do the whole paper thing and pass along the keys. You'd also be poured a glass of beer as soon as you arrive.
Yeah, you read that correctly. Beer on hand stat! The customer service at this place was phenomenal. They truly want you to enjoy your stay.
So, what about safety?
Safety
Remember how we said that typically (pre-COVID) you would check in with an actual representative?
As of June 2020, you also have the option for contactless check-in.
We spoke to the Grist Iron Brewing Co.'s Director of Marketing & Guest Relations, Kate Fuller, to gain a better understanding of what the company is doing to ensure the safety of their guests.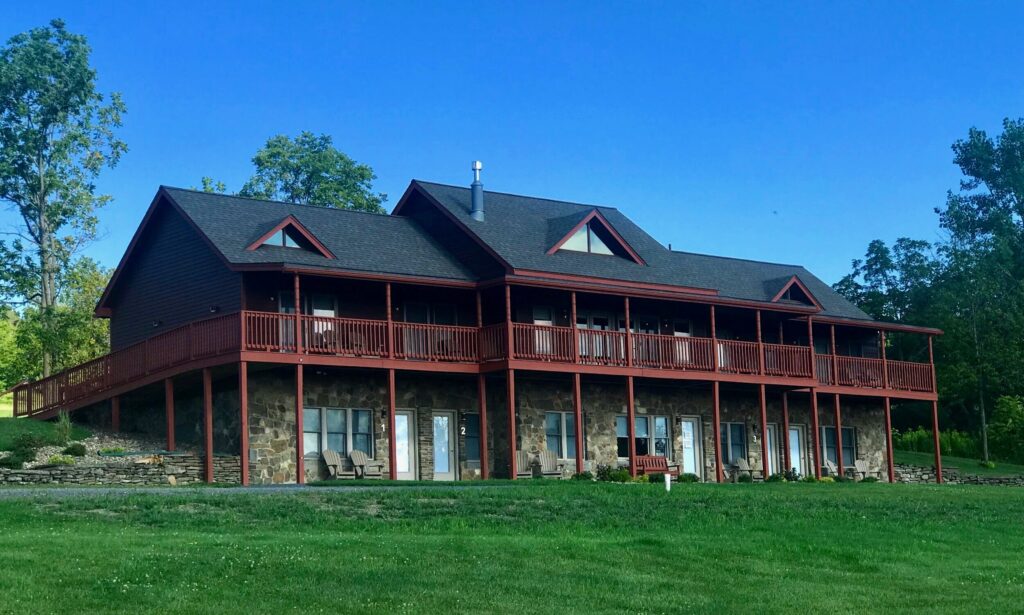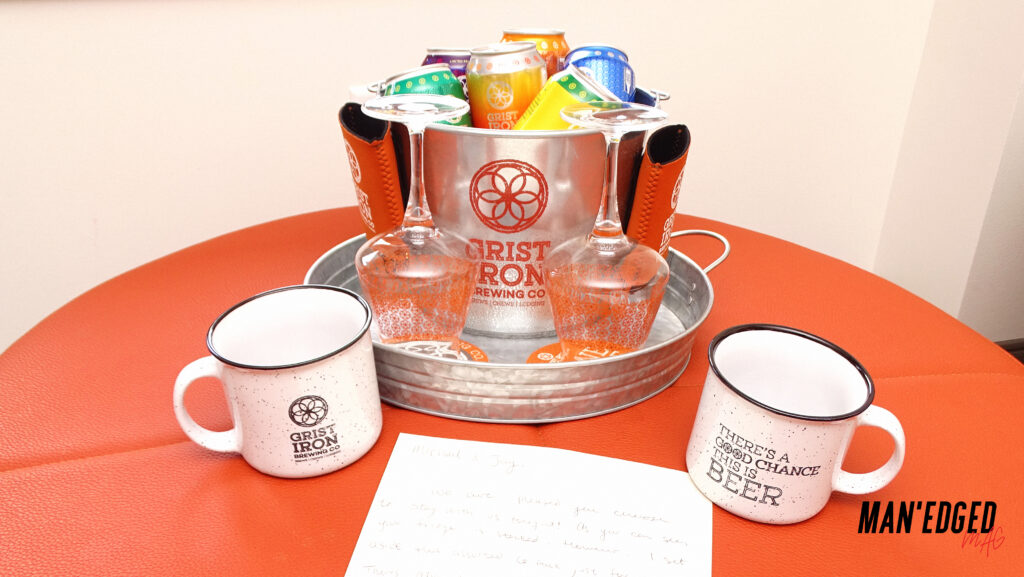 Here's what she had to say:
"When guests come out to both the lodge and the brewery, they're essentially looking for a place where they can escape, relax, and have some fun. Our team works hard to make sure they can do just that by taking care of every detail, and it's no different during the time of COVID-19. In addition to maintaining our high standard of cleanliness property-wide, we're currently offering a self-check-in option if guests want to bypass the front desk, we're forgoing daily room freshens to limit contact unless specifically asked, and we have a great setup for breakfast where guests can either choose to sit at socially distanced tables in the common area or enjoy their meal al fresco from the deck or patio with an amazing view of Seneca Lake." 

Kate Fuller, Marketing Director Grist Iron Brewing Co.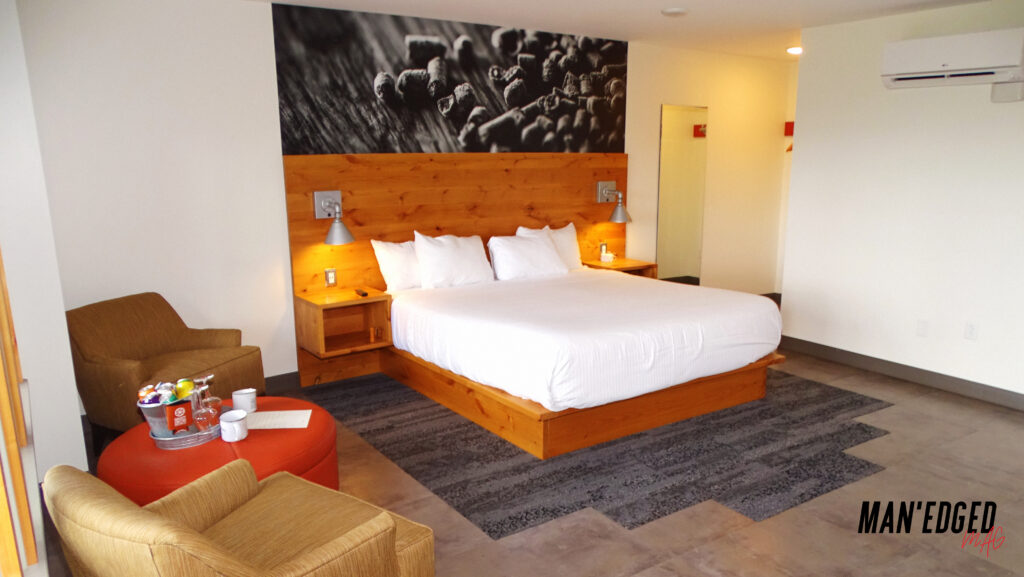 We had the pleasure of staying in the King Standard room during our stay. It was everything we could have asked for in a weekend getaway destination.
It featured a gorgeous bed with a wooden frame, a sleek sitting area, a huge restroom with walk-in shower and work station.
The character of the place was modern, sleek and rustic.
Certain elements of the room featured an industrial aesthetic like the coat rack and metal lamps. You can totally tell that someone paid attention to the details when building this space.
Did we forget to mention that the rooms come fully stocked with a mini-refrigerator filled with Grist Iron Brewing Co. beer?
That alone is worth the trip.
The Full Brewery Experience
Everywhere you look, the rooms encompass the vibe of the brand.
The shower curtain features their iconic circular logo, the wooden beams match the orange color of their branding and there's a feeling that you're joining them on their adventure of creating a great experience.
Fun fact: you can only get Grist Iron Beer in this area. As in, only around the lake. That's how exclusive this beer is.
The Property
The Lodge is placed on an enormous plot of land that Grist Iron Brewing Co. owns. It's some 50+ acres of land, so if you like hiking or going for a run, you do have a gorgeous path to run on.
The brewery itself sits at the front of the property and features a spacious venue with all types of food and their assortment of beer on tap.
Even if you can't stay the night, visiting the brewery just for a day of fun is totally worth the trip.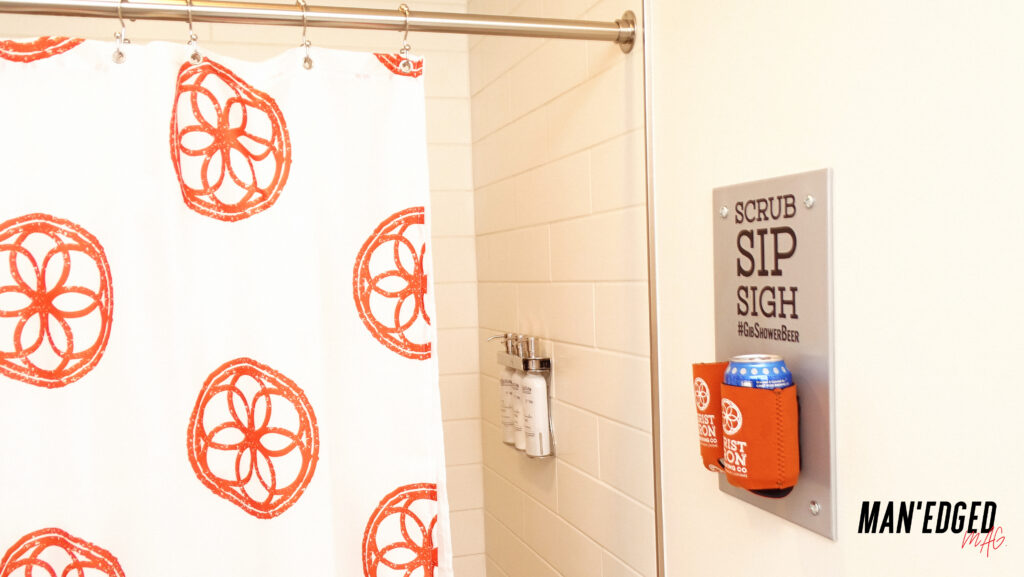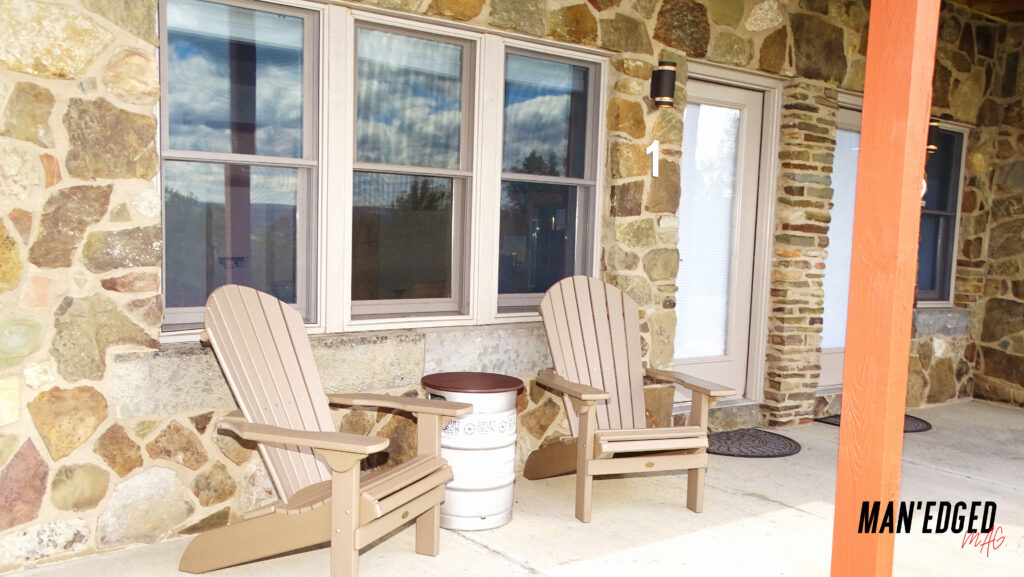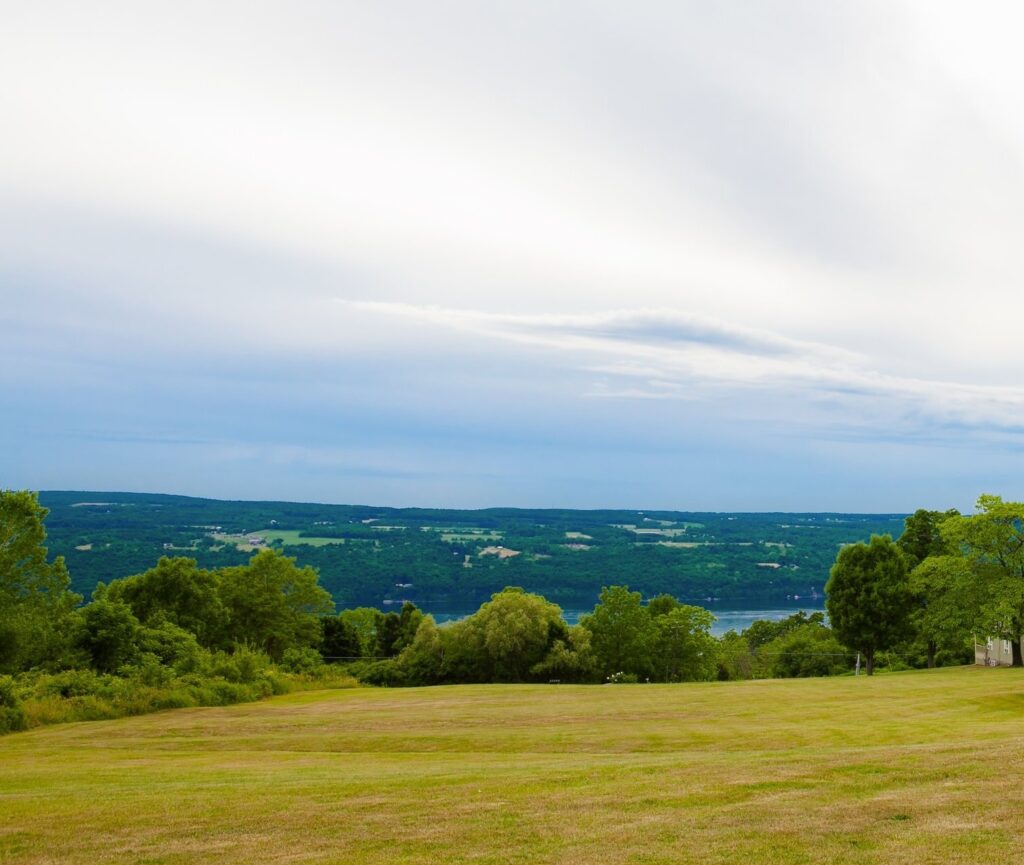 Since the property is located on a hill, the views from the front porch of your room are spectacular. We spent a couple of hours sitting out front just taking in the sheer beauty and magnificence of Seneca Lake as we cracked open a beer.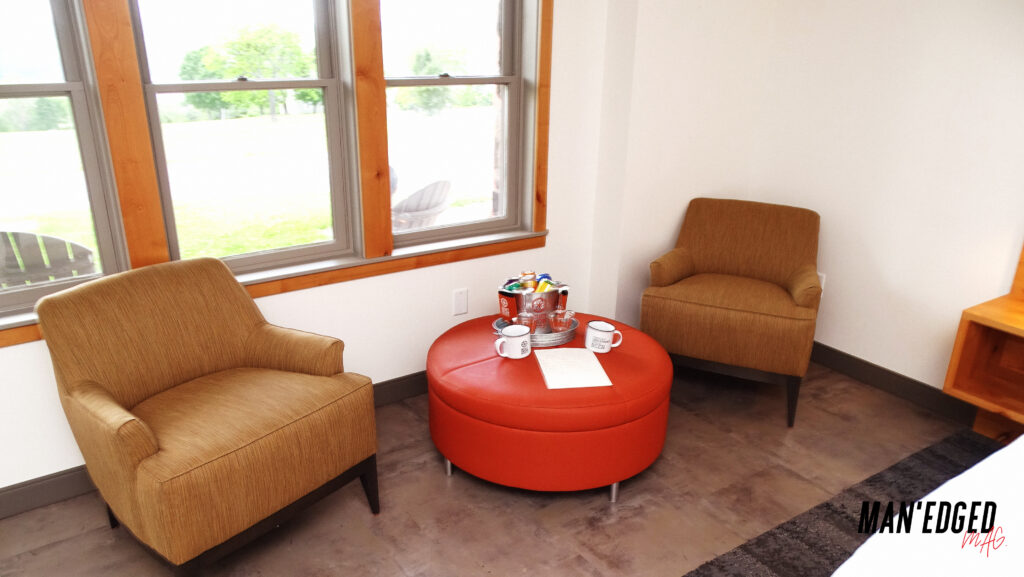 We're literally already planning our next trip back.
If that's doesn't show how amazing it is to stay at the Lodge at Grist Iron Brewing Co., we don't know what will.
Whether it's a quiet place to unwind, sipping delicious craft beer, or just wanted to explore a new place, The Lodge at Grist Iron Brewery Co. has something for you.
Go behind the scenes and check out our video of the property here
Note: this is a vertical video so please expand to view full version on phone or desktop.
Still looking for more travel adventures?