You won't believe what this Miami-based sneaker retailer did to celebrate Nike Air Max Day
Hold the phone. Call you friends. Hide your children.
We at MAN'edged Mag have seen some pretty cool things during our tenure, but this one takes the cake.
If you didn't know, today marks Nike Air Max Day and sneaker-heads around the world are celebrating in the masses.
Whether that means throwing a full out Air Max party or simply heading out to grab the highly anticipated Sean Wotherspoon x Air Max 97/1 sneaker, folks tend to go all out to celebrate.
There's one Miami-based sneaker retailer by the name of UNKNWN that has totally stolen the show.
The Drowning of a pair of Sean Wotherspoon x Air Max 97/1 sneaker
Okay, sure drowning might be a bit of harsh word, but it got your attention. The way UNKWN is celebrating Air Max day is drowning in awesomeness.
UNKNWN (@unknwn) has produced an art-meets-retail installation with New York Sunshine (@newyorksunshine) with a one-of-a-kind tribute to the Nike Air Max located at 261 NW 26th Street in in the Wynwood Arts District of Miami, Florida.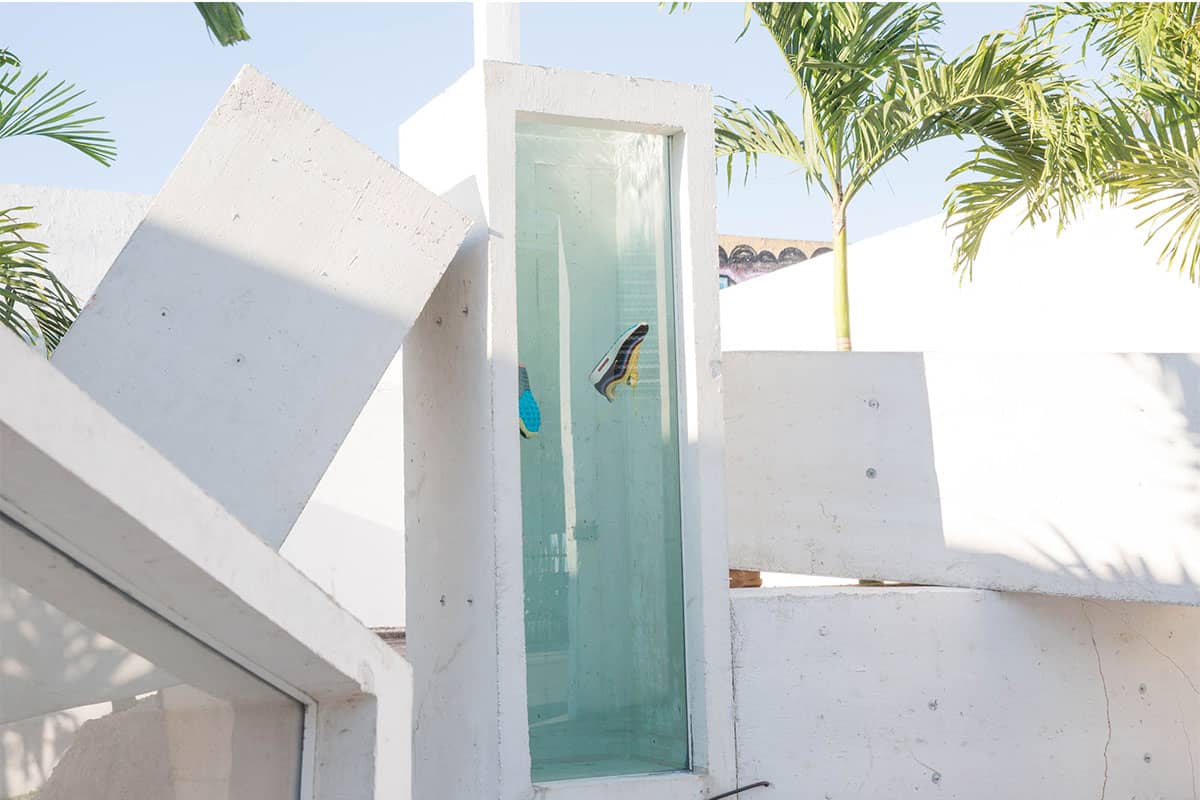 Appropriately called the "
UNKNWN Install Team
" (#UNKNWNInstallTeam), the installation allowed
 Sneakerheads, by-passers, and loyal UNKNWN customers to check out the
pop-up
installation in
the days
 leading up to Air Max Day on 
Monday, March 26, 2018
.
The #UNKNWNInstallTeam construction began earlier this week with the final reveal of the completed installation on Saturday, March 24, 2018.
The installation features several cement encased tanks where the eagerly anticipated, limited edition Sean Wotherspoon x Air Max 97/1 sneakers will be revealed suspended in water. 
Sean Wotherspoon's Air Max 97 design won Nike's RevolutionAir Design contest for Air Max Day 2017 and comes equipped with a retro color palette and corduroy material on its racing stripes.
The
UNKNWN
Air Max Day installation will feature clues that direct people to an online raffle where they can enter for a chance to purchase from UNKNWN's exclusive limited inventory.
Job well-done team!
Oh and happy Nike Air Max Day.