Men's day kicks off New York Fashion Week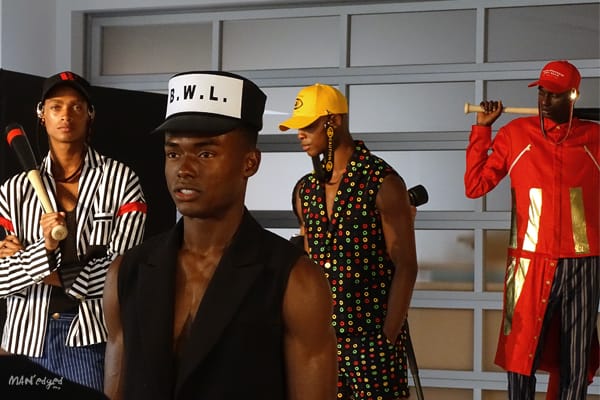 Ah, men's fashion week has officially started in New York City.
To kick-off the week, there was a dedicated menswear day.
Of course, MAN'edged Magazine was front and center to check out all the latest in men's fashion.
Today, we're giving you the lowdown on who presented and a glance into the heavily guarded men's fashion world.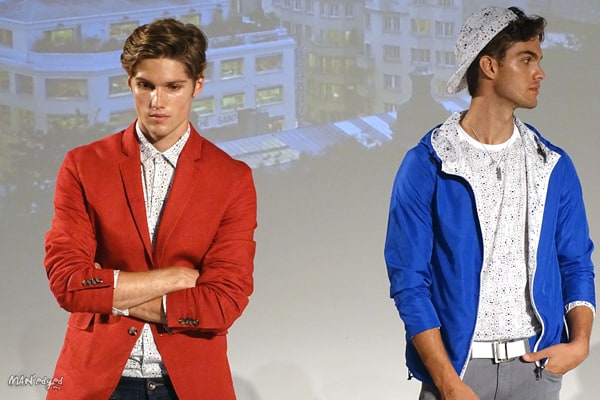 Men's day took place at an epic studio at the tip of Manhattan
Near the southern tip of Manhattan was where all the action took place on Monday July 10, 2017.
Inside the ultra-cool Dune Studios, was an energized space where menswear enthusiasts, thought leaders, and taste makers descended to catch a glimpse of the latest in men's fashions.
Perhaps you saw a random hashtag on Instagram #NYFWM. Not sure what that means? Check out our previous article here to learn more.
Men's designs for every taste
As with every men's day previously, there were some amazing designers presenting.
From uber casual get ups by Bristol LA to bold colored suits from David Hart, there was a plethora of designer looks for every guy.
This Men's Day did not disappoint. The brands that were featured include Bristol, Daniel Hechter Paris, David Hart, Descendant of Thieves, HEAD OF STATE+, Heliot Emil, Life in Perfect Disorder, Krammer & Stoudt, Maiden Noir, Private Policy, R.Swiader and Wood House.
Our favorite looks from today
Here's a glimpse into the world of men's day and a look at some of our favorite looks from today.