Yes, you can be a walking Mandalorian Poster
Step up your Mandalorian gear from basic Mandalorian t-shirts to ultra-comfy Mandalorian men's shirts.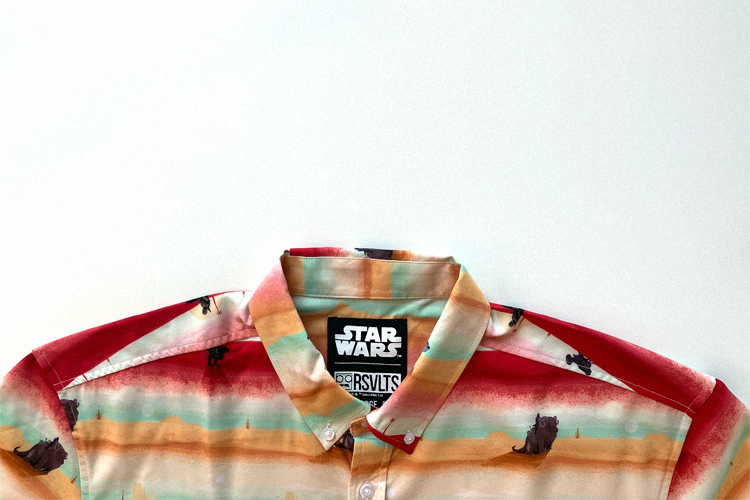 Feel like everyone is wearing the same men's Mandalorian gear?
It seems like everywhere we go, everyone is wearing the same basic t-shirt.
Wouldn't it be great if there was a way to be a step ahead of everyone else when it comes to wearing the best Mandalorian Gear?
After all, the Mandalorian has become a phenomenon that so many people enjoy watching.
How to Wear Mandalorian Poster Art
First, we're going to keep it real with you. We're not like actually going to walk around wearing a billboard poster.
Instead, we're going to walk around like the ultimate style stud with these amazing Mandalorian inspired shirts by RSVLTS.
The Star Wars x RSVLTS Collection inspired by The Mandalorian
Next, let's get ready to merge two of our favorite things. Star Wars and men's style.
As a result, this Star Wards Mandalorian gear will help keep us looking stylish and help you stay comfortable.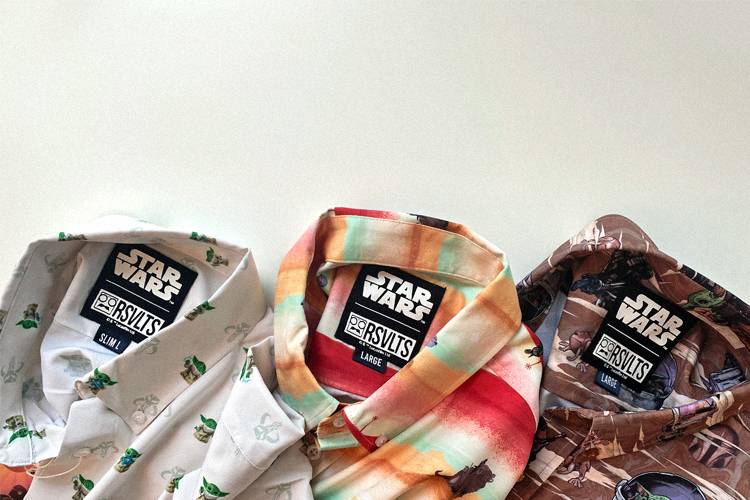 The Mandalorian men's shirt collection (check it out here) will be released starting October 26.
The RSVLTS are working alongside the kickoff of Mando Mondays in celebration of the launch of Season 2 of The Mandalorian on October 30, only on Disney+.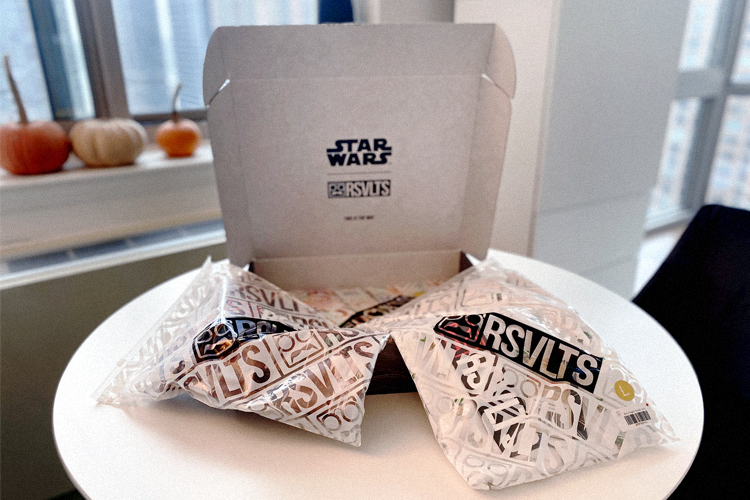 Details on the Star Wars x RSVLTS Collection
The collection features three uniquely designed button-down shirts
The Mandalorian Men's shirts feature RSVLT's trademark all-over print style
Made of quality: the Mandalorian Men's shirts feature The RSVLT'S patented KUNUFLEX™ fabric that can only be described as soft, stretchy, and radical.
A Mandalorian Easter Egg Details to Look For
Like all RSVLTS collaborations, these shirts feature an Easter egg or two hidden throughout the design, which will be a delight for The Mandalorian superfans.
A word from the owners of The RSVLTS
"This has been a dream collaboration for us. Since the beginning, we've envisioned a galaxy of incredible Star Wars x RSVLTS designs with our unique style," said Steve Gebhardt, co-founder of The RSVLTS. "What better moment for us to launch alongside the premiere of season two of The Mandalorian, which we know our passionate fans and RSVLTS Insiders are going to be absolutely thrilled with."
Be The First Few Hundred to Buy for a Special Mandaloriion Armor Inspired Treat
The first few hundred RSVLTS shirt orders will feature special packaging of a Beskar Steel print on the box/wrapping paper.
In conclusion, it's probably wise to place an order sooner rather than later.
The full Star Wars x RSVLTS "The Mandalorian-inspired Collection" and more can be found at www.RSVLTS.com and visit www.mandomondays.com for the latest product offerings inspired by The Mandalorian. #mandomondays.
A Look at the Star Wars Mandalorian Men's Shirts