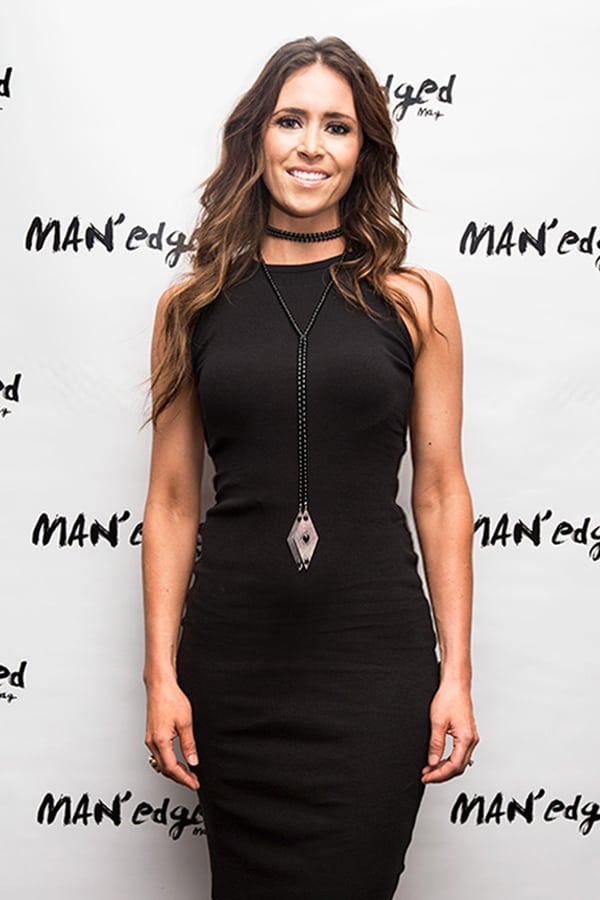 Kelleigh Bannen at the MAN'edged Magazine x Parlor NYFW Men's Event. Photo source courtesy of Amy Torres @treeeyes
Music artists seem to come and go, so when we meet a musician whose talents and personality are the total package, we want to tell everyone.
Meet Kelleigh Bannen. We'll be honest. When we met the "Cheap Sunglasses" music artist, we immediately fell in love with her presence. Bannen is one of Country Music's hottest Starlets. She's been featured in Rolling Stone, PopDust.com and recently launched her latest single "Cheap Sunglasses", which you can catch below.
We sat down with Kelleigh at our New York Men's Fashion Week event hosted at Parlor to learn more about her life as an artist and for her take on men's style.
Catch the full interview on the next few pages and be sure to send good vibes to Kelleigh by sharing her story on Twitter and Facebook. You can stay up to date with the starlet by following her on Instagram here, Twitter here, and Facebook here.
MAN'edged: Thanks for coming out to the MAN'edged Magazine Men's Fashion week event. Do you get to come out to NYC often?
Kelleigh: Thank you so much for the invitation. It was a gorgeous party. I usually get to New York 2-3 times a year, which is not nearly enough!
M: Rumor has it that you're a Nashville native. Is that right?
K: That's true. I grew up just a couple of miles from Music Row in Nashville.
M: We've never been. Are there any men's clothing stores/boutiques you recommend we check out?
K: Yes, and the scene is changing and growing so much right now. There's Southern staple Billy Reid. Peter Nappi also has drool-worthy men's and women's leather goods. There's also new to the Nashville scene Alton Lane—bespoke menswear.
M: When was your first NYC visit?
K: My first visit to New York was on a high school theater trip. We studied a bunch of Broadway plays and then traveled with our drama teacher to actually watch them on Broadway. I bawled my eyes out. That's how powerful my first live theater experience was.
M: Have you ever had one of those "only in New York" moments?