Your beard and face will thank you for reading this article today
Looking to better understand beard balm vs oil?
Not sure which to use, when or why? If you don't know the basics of caring for your facial hair, you're missing out!
The good news is, you're never too late to start caring for your beard. And today, we're going to help you understand exactly what the difference is between beard balm vs oil, the benefits of each, and everything else we can share from hours of research.
Is Beard balm or oil better?
Ah, so you want us to flat out say which is better. Not so fast young grasshopper. There are a few things to take into consideration before figuring out which is better.
We first have to understand the difference between beard balm vs oil, your skin type, and stage of beard growth.
Beard Balm vs Oil: What's the Difference?
First, let's get the fundamentals covered. Here's the difference between a beard balm vs oil.
1. What is Beard Balm?
A beard balm (aka utility balm) is kind of like a hair pomade that's used to help control your facial hair. Here's what it typically looks like on store shelves. This one is made by Shea Moisture so it's definitely a great beard balm option.
2. What is Beard Oil?
Beard oil is essentially like a moisturizer for your newly grown facial hair.
Beard oil is typically in a glass bottle in the form of a liquid-like this one by Jack Black.
Here's when you would typically use a beard balm vs oil.
When should I use a beard balm vs beard oil?
Next, let's cover when you should use each product. As we mentioned earlier, it really depends on your skin type, and at what point of your beard journey you're at.
To help keep things simple, we'll refer to beard stages as the following. According to Esquire, there are 4 stages of beard growth:
Stage one: Clean Shaven
Stage two: Stubble
Stage three: An Official Beard
Stage four: A Beard that Needs Nourishing
Stage five: A Bear That Needs Control
Stage six: The Full Monty
3. When to use beard oil?
Use a beard oil in the early stages of beard growth (stage one to stage four). Using only a beard oil is good pretty much up until this point:
4. Why use beard oil and what are the benefits?
Using beard oil is going to help prime your new facial hair for later on down the road. As you begin to introduce facial hair onto your skin it can become extremely itchy. Additionally, you also need to keep the skin underneath your beard healthy. This is exactly where beard oil comes into play.
By using beard oil every morning and evening you will help prevent flaking and soothe the itchy sensation caused by newly formed facial hair.
5. Why use a beard balm and what are the benefits?
You're going to want to use a beard balm more towards the later phases of growing a beard. From our list above, a beard balm is going to come in handy in the later stages of 4 through 6 and beyond.
Here's an example of the point in time in which a beard balm should be used: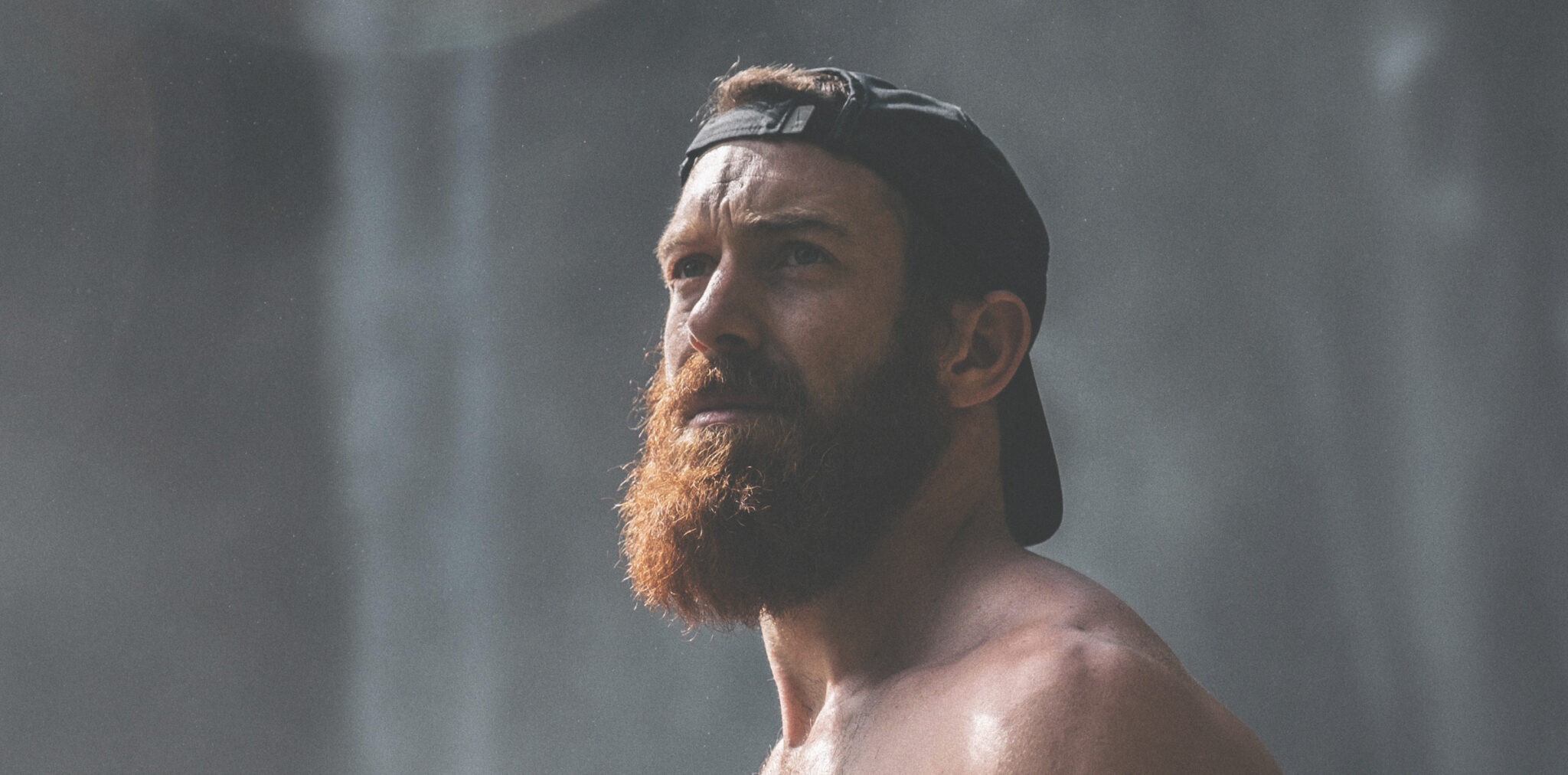 Why?
As your facial hair becomes to grow a life of its own, it's naturally going to get out of control. Hence, you'll need a styling product like a beard balm to help give it some shape and keep it nourished.
6. Should I use beard balm and oil together?
The consensus is yes. In fact, it's a good beard grooming regime to apply beard oil first and then apply beard balm after. This is going to help keep the skin under your face moisturized and help maintain the long hairs on your face.
7. When should I use beard balm?
Beard balm should be used once you have medium to long facial hair. Otherwise, beard oil should do just the trick.
8. Should I use beard balm every day?
Yes, you should use a beard balm every day. We recommend a quick application in the morning and evening. Evenly distribute the beard balm in your beard and use a beard comb to coach your hair where to fall. Over time you will notice your beard become softer and healthier.
9. Does beard balm help growth?
Not necessarily. There's no evidence from our research that shows that the application of beard balm helps grow facial hair. The product itself is not a growth stimulation type of product. It simply acts like a pomade, but for your beard instead of your hair.
What it can do is help your beard appear fuller by enhancing the overall look. This could help make your beard appear fuller, but it's not actually promoting new hairs to sprout.
10. Do beard balms clog pores?
According to the TheBeardedBastard.com, it truly depends on the ingredients of the beard oil.
If your beard oil contains comedogenic oils, it's more likely that the oil could cause a breakout. This is not to say that comedogenic oils are inherently bad or should be avoided at all costs. It's just saying that it increases the chances of causing a pimple to form.
11. How to avoid breaking out when using a beard balm?
Simply by abiding by a proper men's skincare regime.
Lucky for you, we have an entire guide on how to care for your skin whether you're an expert or newbie that you can read here.
12. Should I use beard balm before bed?
Yes, you can use it before bed. We suggest not applying too much at nighttime.
When using a beard balm in the morning, we'd apply more since your beard will be on full display. At night-time, however, we suggest just using a smidge so that the balm can works its magic overnight to help soften your beard hairs.
13. What are the benefits of beard balm?
As reported by BeardResource.com, using a beard balm daily is going to help you with:
Helping to prevent beard dandruff…yeah it's a real thing.
Protecting your studly beard from outside elements
Soothing your beard hairs to prevent that insane itch
Aiding you in styling your facial hair
Adding some extra volume to your beard 
14. Can I use too much Beard Oil?
The answer is yes. A little beard oil can go a long way and your facial hair will drink up as much as it needs. Overdoing, however, will cause the skin under your beard to become clogged and you'll risk a breakout.
15. In Conclusion: beard oil vs beard balm
To wrap up today's article, you now have a full understanding of the differences between beard balm vs oil. It really all comes down to the stage of hair growth that you're at.
When you're in the early stages of beard growth, you'll really only need beard oil to take care of your facial hair. It's not until you get into the later stages of hair growth that you'll need to invest in a quality beard balm.
Still Worried About How to Care for Your Skin While Growing a beard?
They never said taking care of our dude faces would be easy. In fact, trying to find products can be tough since many gents don't typically share their "beauty" secrets.
Lucky for you, we've put together an in-depth and comprehensive men's skincare routine that anyone can follow.
Read our step-by-step men's facial regime guide here.
Stay safe & healthy.
-The Team at MAN'edged Magazine