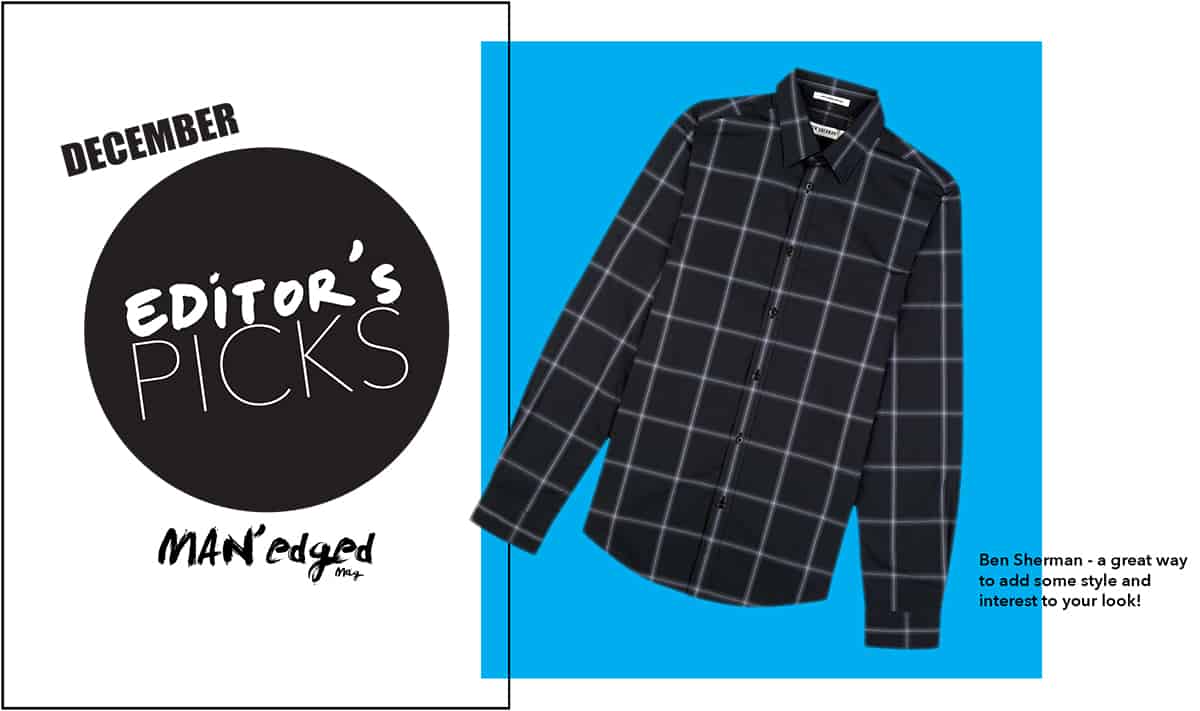 The look
A traditional men's button up mixed with a cool check. Looking presentable is important in today's world and one easy way to spruce up your look is by opting for today's coolest plaid.
Where to buy?
The windowpane shirt by Ben Sherman is available on BenSherman.com or by clicking here.
Why wear?
This windowpane woven button up is a quick and easy way to spruce up your winter wardrobe. Wear it with a fresh pair of all black denim like these jeans here and you'll be on your way to looking fresh all season long!
Need more help with style?
Then be sure to check out our entire Editor's Pick column by clicking here.
Connect with MAN'edged Magazine
If you enjoyed this, let us know down below in the comments section. Share with your friends on Facebook or Instagram. Not following MAN'edged Magazine yet? Be sure to meet up with us on Instagram here and following us on Facebook here.