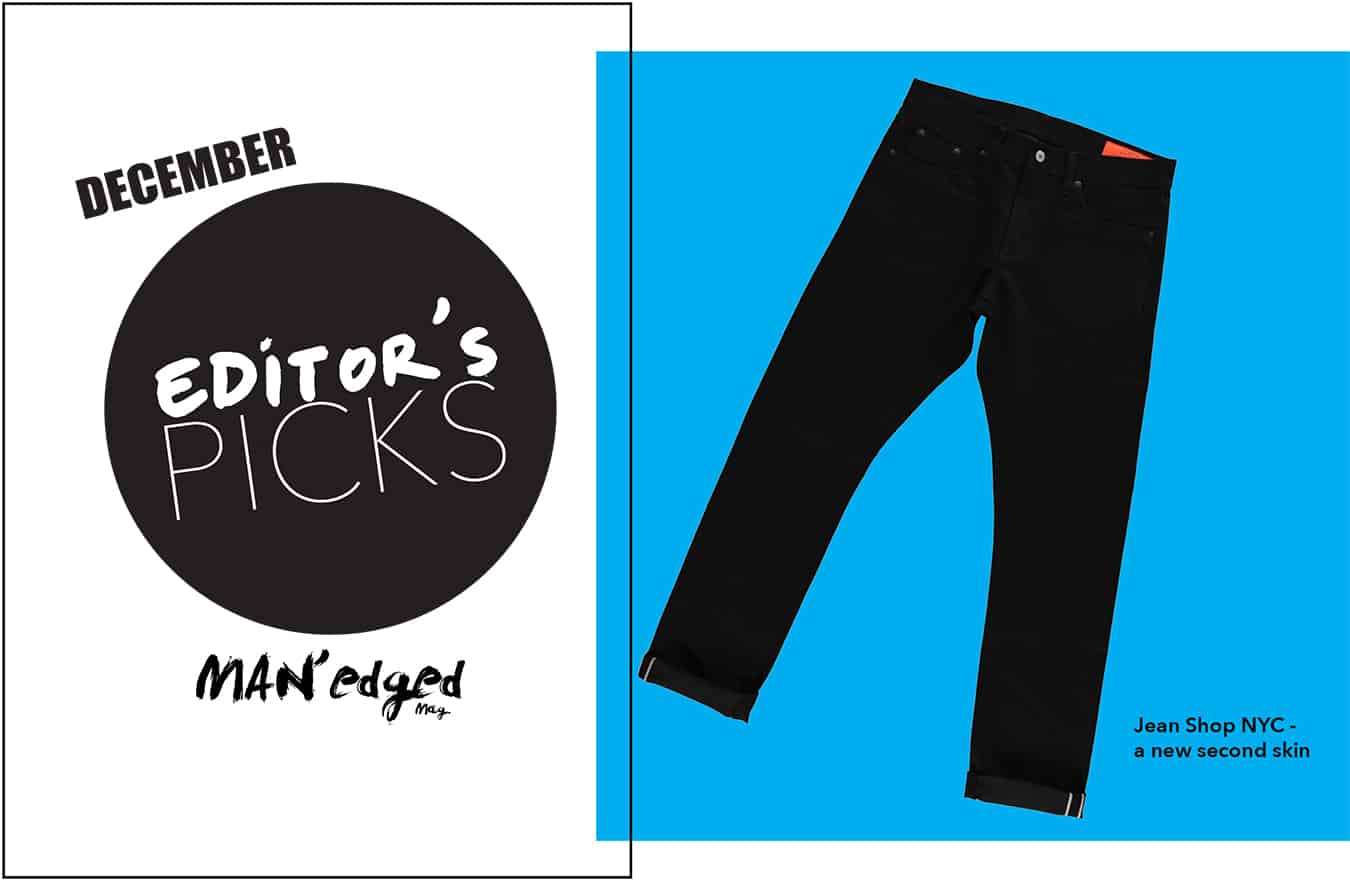 Editor's Pick – December
The look:
Denim. Whether it be a loose, straight, or skinny, a solid pair of denim pants is your best friend when taking on the world. That's why today's editors pick features the Jean Shop NYC.
Where to buy?
The Jean Shop NYC located in SOHO, or on Jean Shop.com or by clicking here.
Why wear?
MAN'edged magazine has been a huge advocate for this independently owned men's denim company. Their denim is solid as a rock and lasts years. Check our previous posts here.
Stop grabbing those cheap denim brands because you think it's such a great deal. It's not. You're overspending. Opt instead for a great quality denim and you'll experience a longer wear and durability. Not to mention amazing service!
Need more help with style?
Then be sure to check out our entire Editor's Pick column by clicking here.
Connect with MAN'edged Magazine
If you enjoyed this, let us know down below in the comments section. Share with your friends on Facebook or Instagram. Not following MAN'edged Magazine yet? Be sure to meet up with us on Instagram here and following us on Facebook here.