Elevate Your Basic Margarita, bro
For your everyday cocktail sipper or Cinco De Mayo Celebration, this drink variation will help lift your mood
Listen, staying indoors for over 30 days can take its toll on any grown adult.
Can we get Coronavirus from wearing our outdoor shoes inside?
Insert a day like Cinco De Mayo and some of us might even go a bit crazy because we can't go to our favorite bar.
This is exactly why we wanted to showcase how to make an out of this world Margarita.
Elevate Your Own at Margarita from Your Home
With the help from our friends at the Andaz Mayakoba Resort Riviera Maya (located on the Caribbean beachfront of Riviera Maya, Mexico), we highlight how to make the best margarita just in time for Cinco De Mayo.
Not your ordinary Margarita
No, this is something pretty special for our tequila and mezcal lovers. Meet the Andaz Mayakoba's signature Bacon Margarita.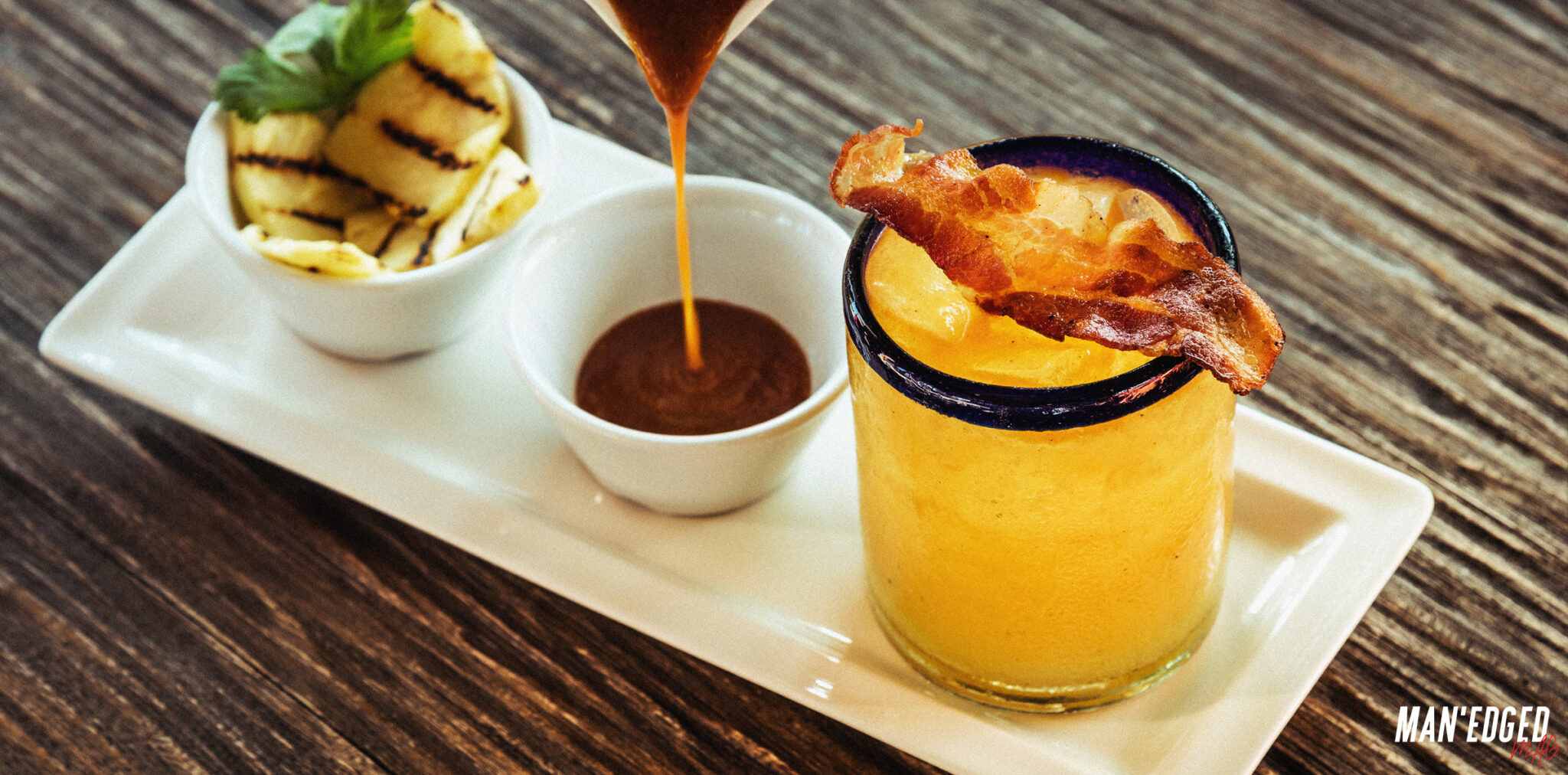 Here's What You'll Need
Bacon Margarita Recipe Ingredients
1 ½ oz mezcal
½ oz Cointreau liqueur
½ oz bacon syrup
¼ oz lemon juice
¼ oz simple or maple syrup
1 piece pineapple, for garnish
1 piece bacon, for garnish
How to Make
First step, is to grab your cocktail shaker. If you don't have a cocktail shaker, you can simply use a pitcher of sorts or a very lage glass.
Next, you're going to want to add fresh ice. We suggest roughly 1-2 cups of crushed ice.
Following this step, you're going to want to add the above ingredients into your shaker. We suggest adding in the above order from top to bottom, however, it's not critical.
Of course, hold off on the piece of pineapple and bacon…that'll come last.
Lastly, you need to shake the ingredients together, which is why we highly suggest getting a cocktail shaker. Stirring will, in fact, lead you to a bit of a different taste.
To wrap up, you pour your liquid including the ice into a short margarita glass, salt the rim if you desire and add the piece of bacon/pineapple for garnish.
Just like that, you've created a luxurious looking margarita that the pro's serve.
Ready to Celebrate Cinco De Mayo By Creating Some Delicious Cocktails?
Sure, you could grab your favorite Mexican beer, but what about a solid Cinco De Mayo inspired cocktail?
Craving a delicious Tequila Sunrise?
You're in luck. We have a super a easy-to-make recipe that you can read here.