Looking for the best bomber jacket AND OUTFIT IDEAS?
Figuring out how to wear a bomber jacket for men can be tricky. There's literally so much out there that it can be hard to figure out where to begin.
Today, we're not only going to help you discover the most versatile men's bomber jacket available but also highlight 3 simple outfit ideas to help you build several fits using no more than a single bomber jacket.
Ready? Let's dive in.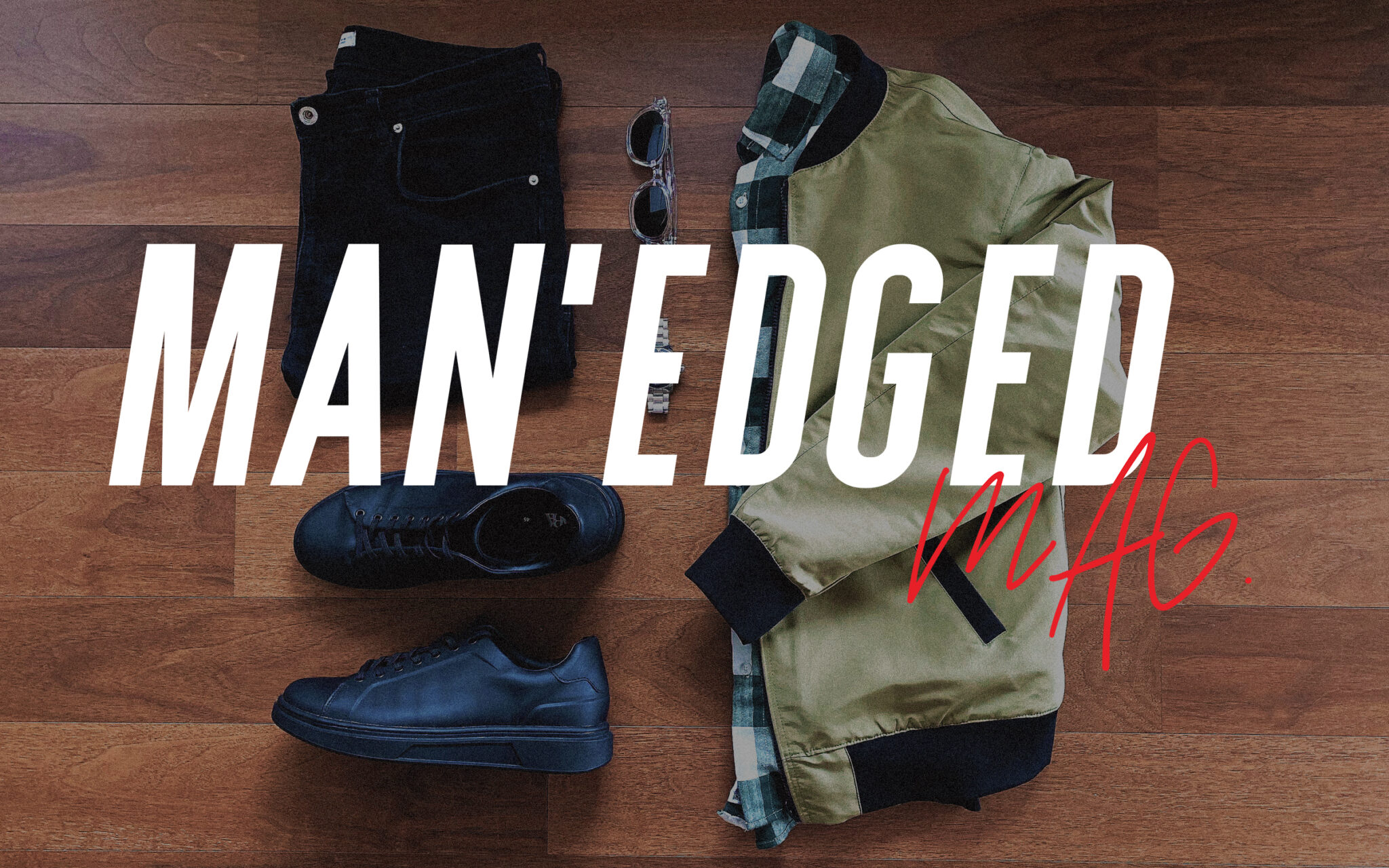 First, can we all agree that bomber jackets offer a great choice for gents when it comes to building an outfit.
They can be versatile, comfortable, and just a flat-out cool jacket.
Need a smart casual style idea for date night? Get a smart-looking bomber.
Maybe you're going for a more classic look. Get a bomber jacket.
So, where did this bomber jacket originate from?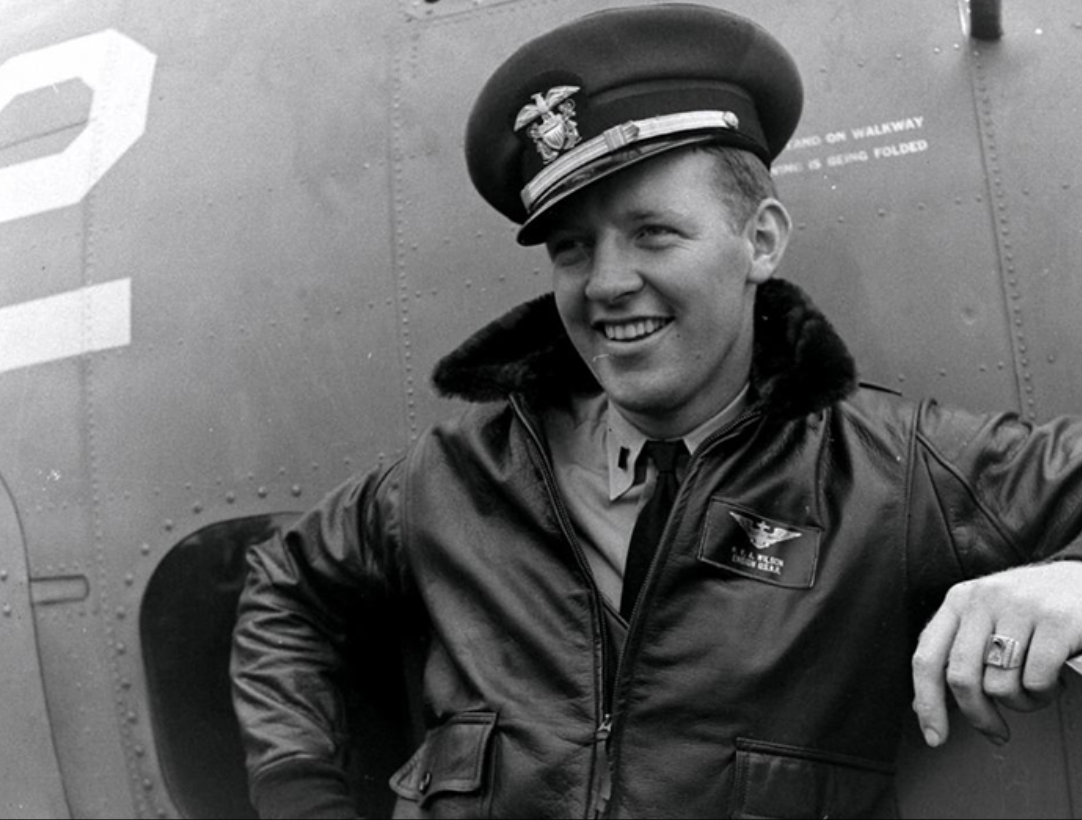 Before we dive into how to style a men's bomber jacket, we think it might be a good idea to dive a bit into its history and learn where it came from.
According to toptrendguide.com, bomber jackets (also known as a flight jacket) were first created for fighter pilots during the First World War.
Originally they were made as a black leather bomber jacket to keep pilots warm during their flights in which temperatures would dip in their cabins.
As time went on and as pop culture began to evolve the bomber started to become a staple piece in the fashion industry.
Next, let's touch on how a bomber jacket should fit. Fit is always super important when it comes to building your personal style.
When it comes to the bomber jacket, there are really two types of style: the classic style and the style statement.
In order to achieve a classic bomber jacket style, we recommend that a bomber jacket sit close to the body.
Nothing too tight or too large is important here.
You need to be able to layer a hoodie underneath in the colder months so it's important that you able to move around freely without feeling like you're going to rip the garment apart. 
You want to be able to have enough room to pick something up off the floor without things ripping apart.
In the warmer months, you should be able to wear a simple t-shirt without the jacket looking like its too baggy on you.
If you're more daring and looking for a trendy bomber jacket to accentuate your style, there are some new silhouettes available. 
Every heard of Kanye West? 
Seriously, do a quick google search of "Kanye west large bomber jacket " and you'll see what we're talking bout. If street style is more your personal style, this may be the best option for you.
For the sake of this article, we're going to keep things more on the classic side of things versus oversized street gear.
The #1 Style Tip When Building an Outfit With a Bomber Jacket
Always make sure you're aware of the dress code when it comes to wearing a bomber jacket. 
For instance, if you're going to a fine dining 5-star dinner, we'd highly recommend skipping the bomber altogether. You'd most likely want to op for a dress shirt like this one here.
However, if you have more casual occasions to attend like brunch, bar, night out, etc. then a well-fitted bomber makes an excellent choice to wear.
Types of Bomber Jackets (color and fabric)
In today's marketplace, there are a plethora of bomber jackets available to purchase.
This begs the question, "What is the best choice when it comes to the fabric of your bomber jacket?"
When it comes to fabric there are primarily several fabrics for bomber jackets which include:
Denim Bomber Jacket
Suede Bomber Jacket
Nylon Bomber Jacket
Leather Bomber Jacket
When it comes to color, there seem to be several core colors that are popular which include:
The Olive Green Bomber Jacket
A Black Bomber Jacket
Burgundy Bomber Jacket
Brown Bomber Jacket
Blue Bomber Jacket
The Best Color and Fabric to Choose For The Best Look and Style
A great bomber jacket should exude a modern look that's stylish and smart looking. 
So that's why we have to say that a nylon bomber jacket in a olive green colorway or black is the safest route to go when building an outfit. 
What if we told you that this exists all inside of one single bomber jacket? 
Well, hold onto your pants, bro.
Our Favorite Most Versatile Bomber JACKET OF THE SEASON?
For a mere $80, this jacket features two-color combinations which means you have twice as many style options to play with.
Side one features a gorgeous olive green color with black design accents, ribbed fitted waist and arm openings. The pockets offer amble amounts of room that easily fit keys and an iPhone 11 plus.
Side two features a vintage black torso with tiger camo on the sleeves.
Finally, a lightweight bomber jackets we can get behind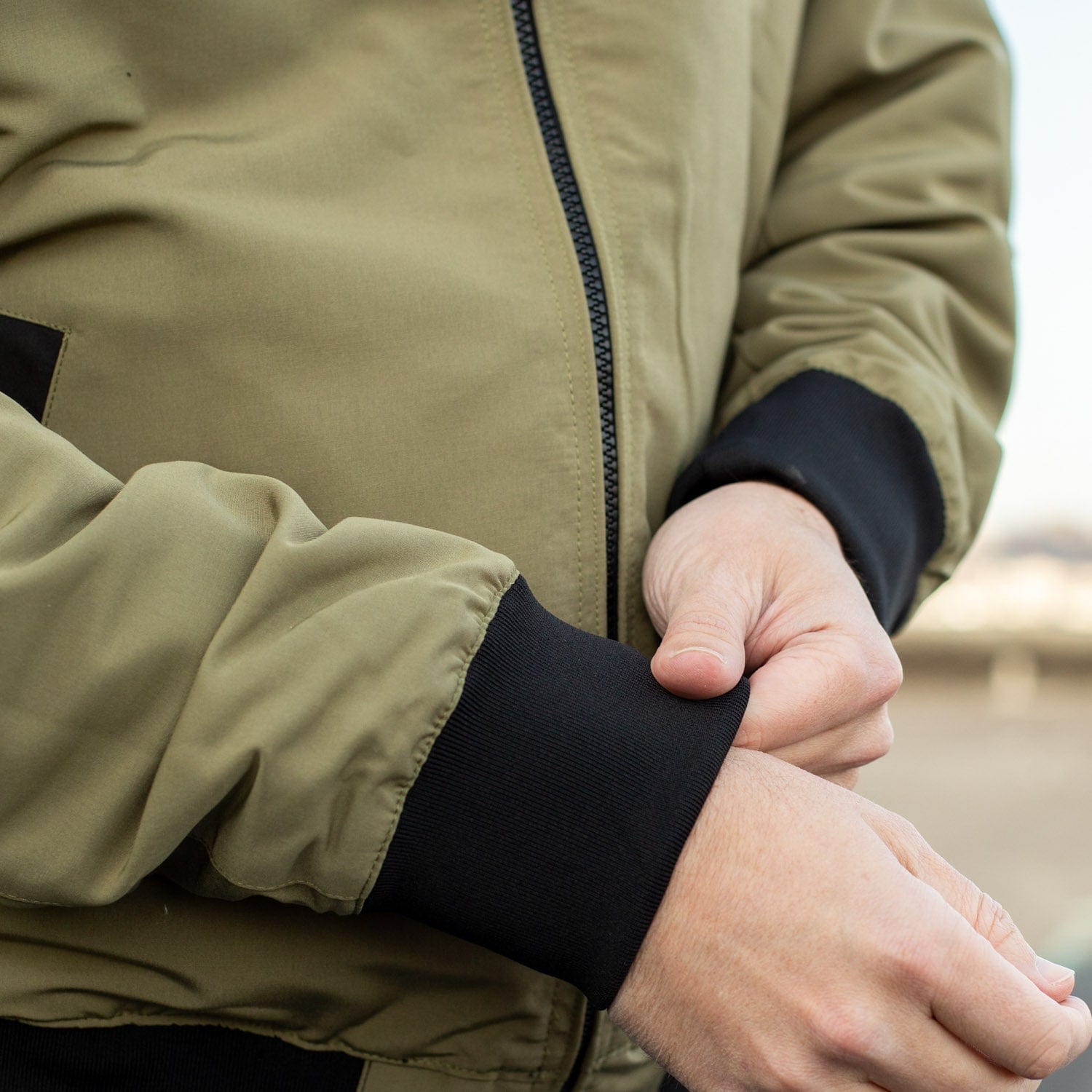 When we caught wind that RSVLTs (who we've been fans of here and here) were creating this cool bomber jacket we could not wait to test it out.
Let's just say this thing has quickly become the front runner in our jacket rotation.
This lightweight men's bomber jacket is a staple for any gent who needs a go-to jacket this spring season. Its lightweight fabric makes it easy to wear with a simple t-shirt or a light hoodie for those chilly days on the beach.
Don't just take out word for it. 
Here are a few ways and some different styles when it comes to styling this bad boy below.
How to Wear an Olive Green Bomber Jacket Men's (SMART LOOK)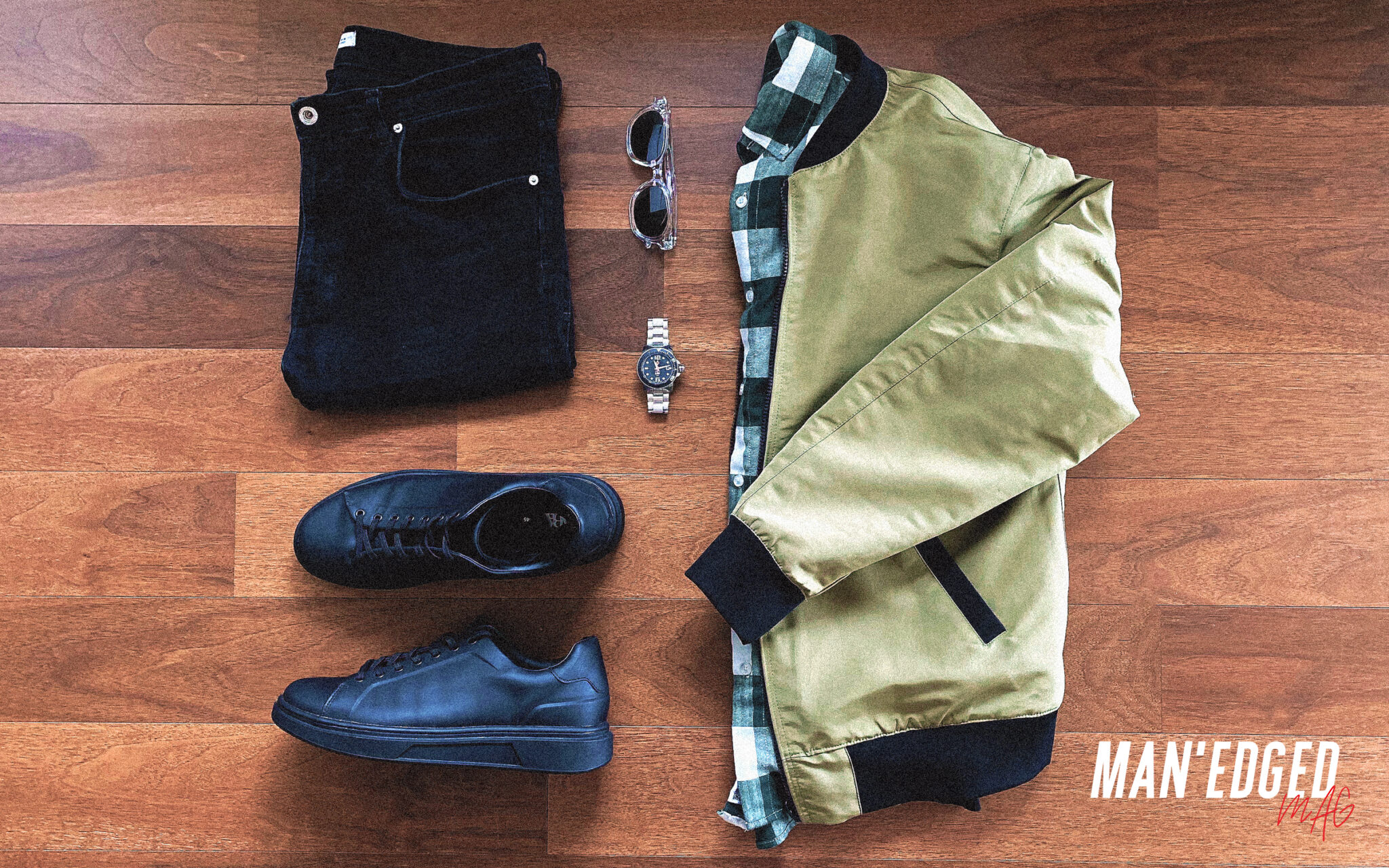 First, let's imagine that we have venue to attend that requires an overall look that is smart but not formal. Like a cool trendy dinner with some buds.
We'd suggest a pair of slim fit dark gray or slim black jeans for the bottom. Then, underneath the bottom, opts for a black and white flannel shirt. Next, toss on a sleek pair of sneakers (ideally black) and some snazzy accessories like a silver watch and edgy pair of glasses.
Looking to wear the olive green bomber, but in a more casual format?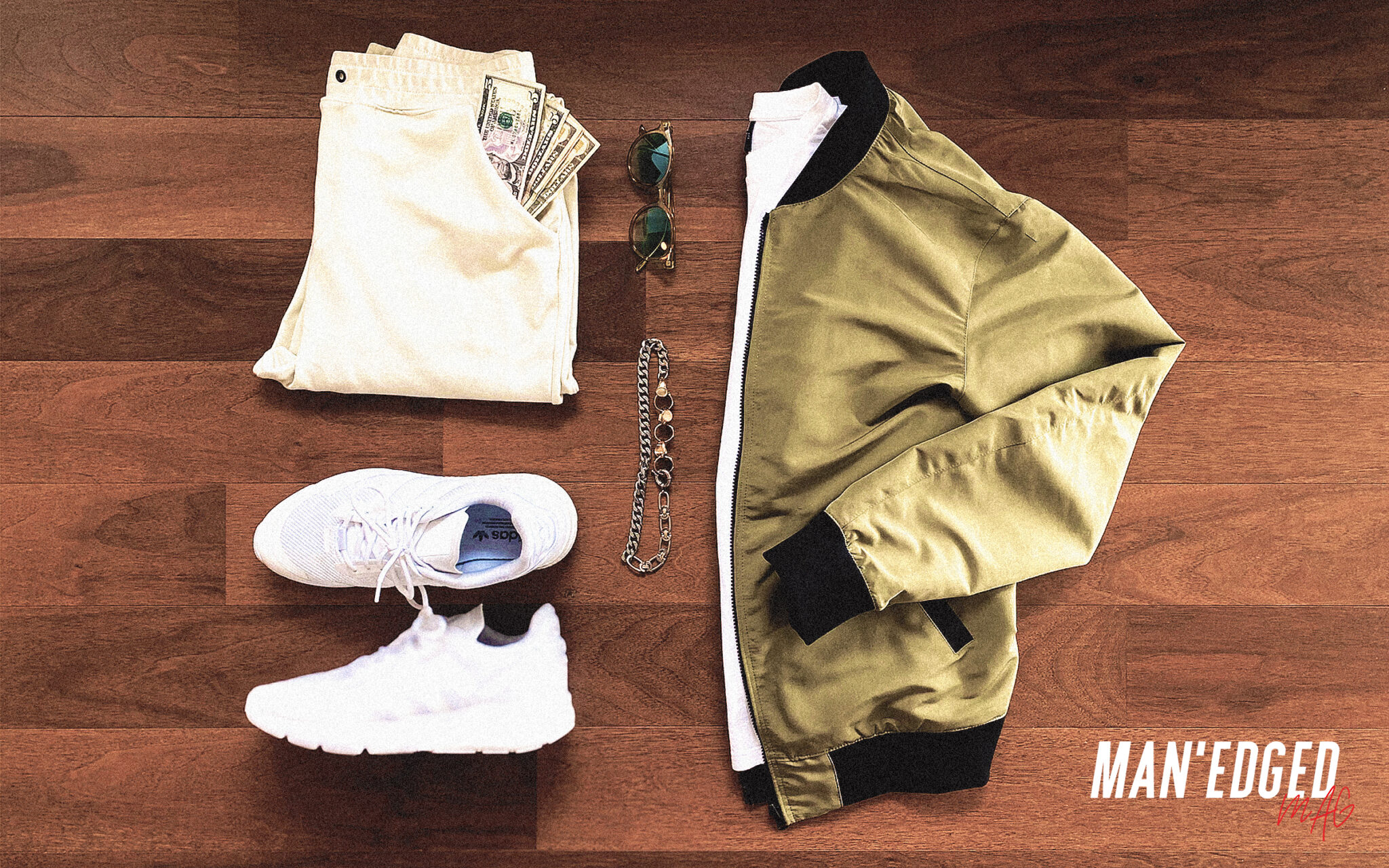 The best thing about this colored bomber is that olive is a great neutral color that can be more in many different ways. It's super versatile.
So, let's say you're meeting a friend for an early coffee or are just going to go play some cards at your friend's house which requires a more chill outfit.
First, we'd take the same olive-colored jacket. Then we'd place a good quality white tee underneath and layer with a chunky chain necklace.
A great option would be to pair with a white or cream-colored jogger like the one below and top off with a white sneaker.
To make it even more casual top off with your favorite snapback and let the beers start pouring.
How to Wear a Black Men's Bomber Jacket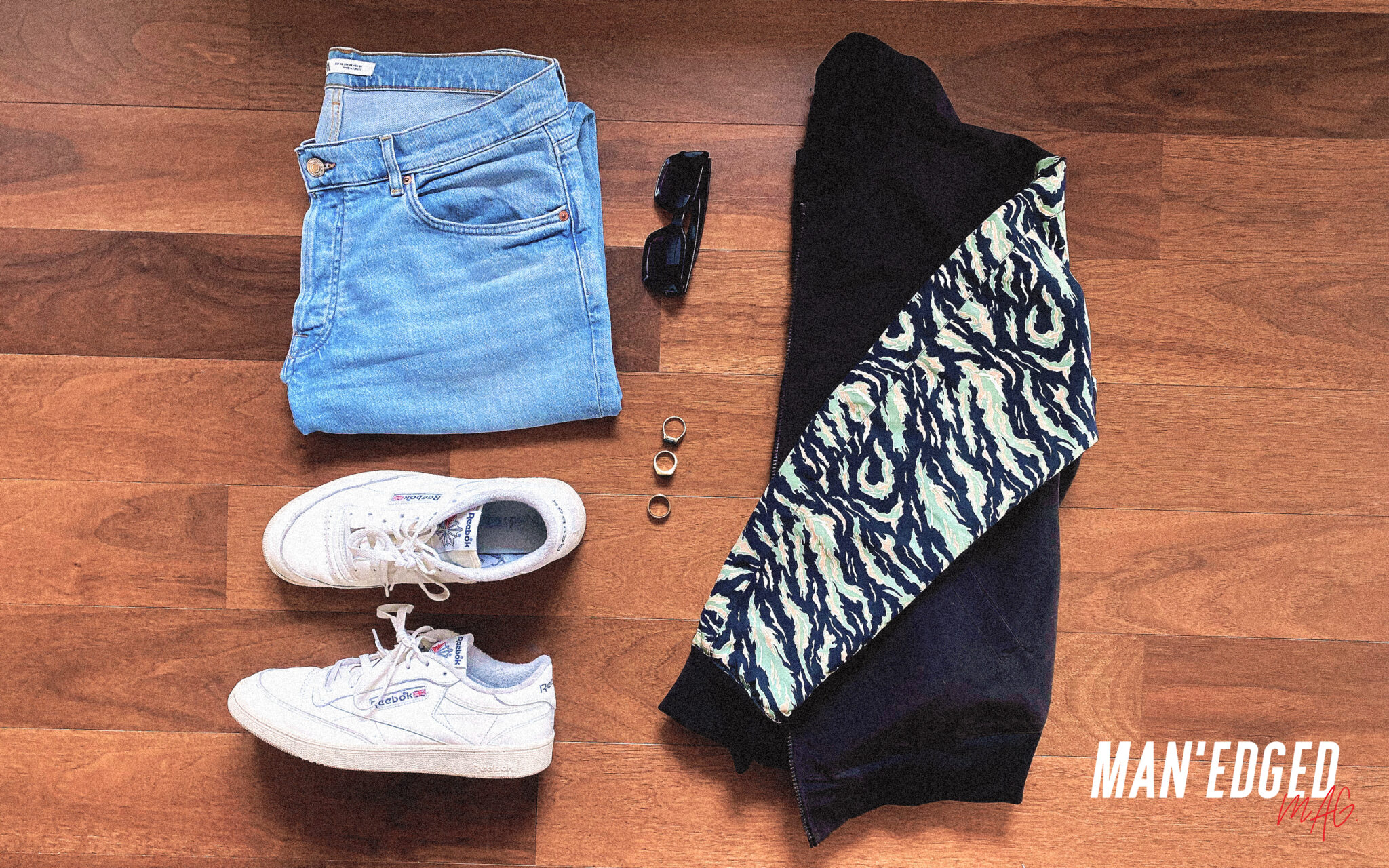 Remember how we sais that this jacket is super versatile because of the different colors it offers? Well, now let's play with the black side.
First, we'd take a black t-shirt and layer the black bomber over. Then, we'd take a pair of wide blue jeans. Like, light blue jeans, totally 80's style. Toss over your favorite pair of retro sneakers like the Reeboks. Accessorize with gold rings galore and some killer shades.
Boom, you're going to be the best-looking gent in town.
In Conclusion - a bomber jacket is a timeless piece and a good option for any wardrobe
Bomber jackets are not going anywhere and can really go a long way when building a wardrobe. 
Sure, you could spend thousands on a single garment, but we totally stand behind the new Teddy Bomber by RSVLTS for all of the reasons above, but mainly because of its versatility. 
This has hands down been one of the best bombers we've ever worn and we cannot wait to see what other style combination we can create.