Your search for the best men's navy shirt just got a lot easier
First, let's just say it. A man and his navy shirt can be an unstoppable duo. A navy shirt can convey the look of importance, confidence, power, and authority.
The question comes down to how do we find the best shirt. Today, we're helping you do just that.
What Makes a Men's Navy Shirt so Special?
For starters, this particular color literally looks great on any dude. No matter the shade of your skin, blue just offers a charismatic charm that people enjoy.
Does any men's navy shirt do the trick?
No. Most men's navy shirts are made out of basic woven materials that can leave you feeling uncomfortable.
Especially given that many of us are working from home and the Work-From-Home lifestyle doesn't call for the old basic woven men's shirts anymore.
Best Navy Shirt for Guys
Here's the moment you've been waiting for. After a full month (yes, 30 days) of testing out this men's navy shirt, it has quickly become our go-to in our work-from-home wardrobe.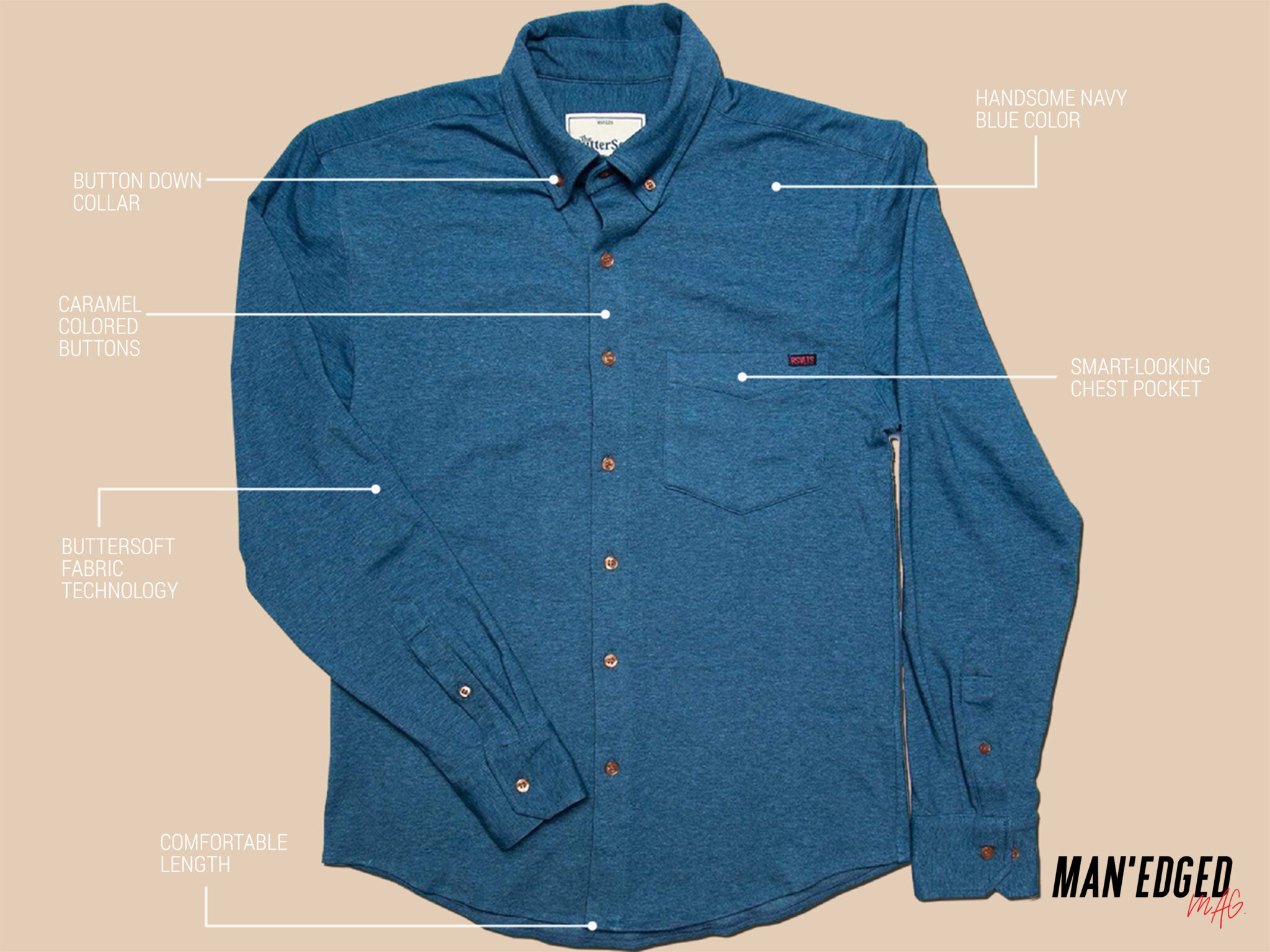 Seriously, we've been wearing this non-stop.
At first, we hesitant because we thought we already found our favorite shirt brand.
But, this one is different. The last one is great for going out, but this one is fantastic for working from home or running quick errands.
We even tested it during a 5-hour road trip which offered a fantastic were.
Shop Here for the latest from RSVLTS including this navy shirt
Here's why we've dubbed this the best navy shirt for men:
Color
Style
Comfort
Flexibility
Durability
Length
Let's dive into the specifics.
#1: The Navy Blue Shirt – It's a Men's Style Gamechanger
If you don't have a navy blue shirt in your wardrobe rotation, we HIGHLY encourage you to grab one. Not only does this shirt flatter many gents, but it'll also help you present yourself in the best way during all those Zoom calls.
Plus, a navy blue shirt can be worn with practically anything.
For example, pair with your favorite white tee and joggers to grab a coffee or wear button upon with some technical joggers for that minute virtual call with your boss. The style options are endless.
#2: This Shirt's Fabric is Super Breathable
Next, we truly believe that no shirt should be deemed "the best" unless it's actually breathable.
The fact is, many guys out there tend to get hot quickly. It's just the way our bodies have been built. That's why it was important for us to highlight a blue navy shirt that offers a great breathability option.
This shirt does just that.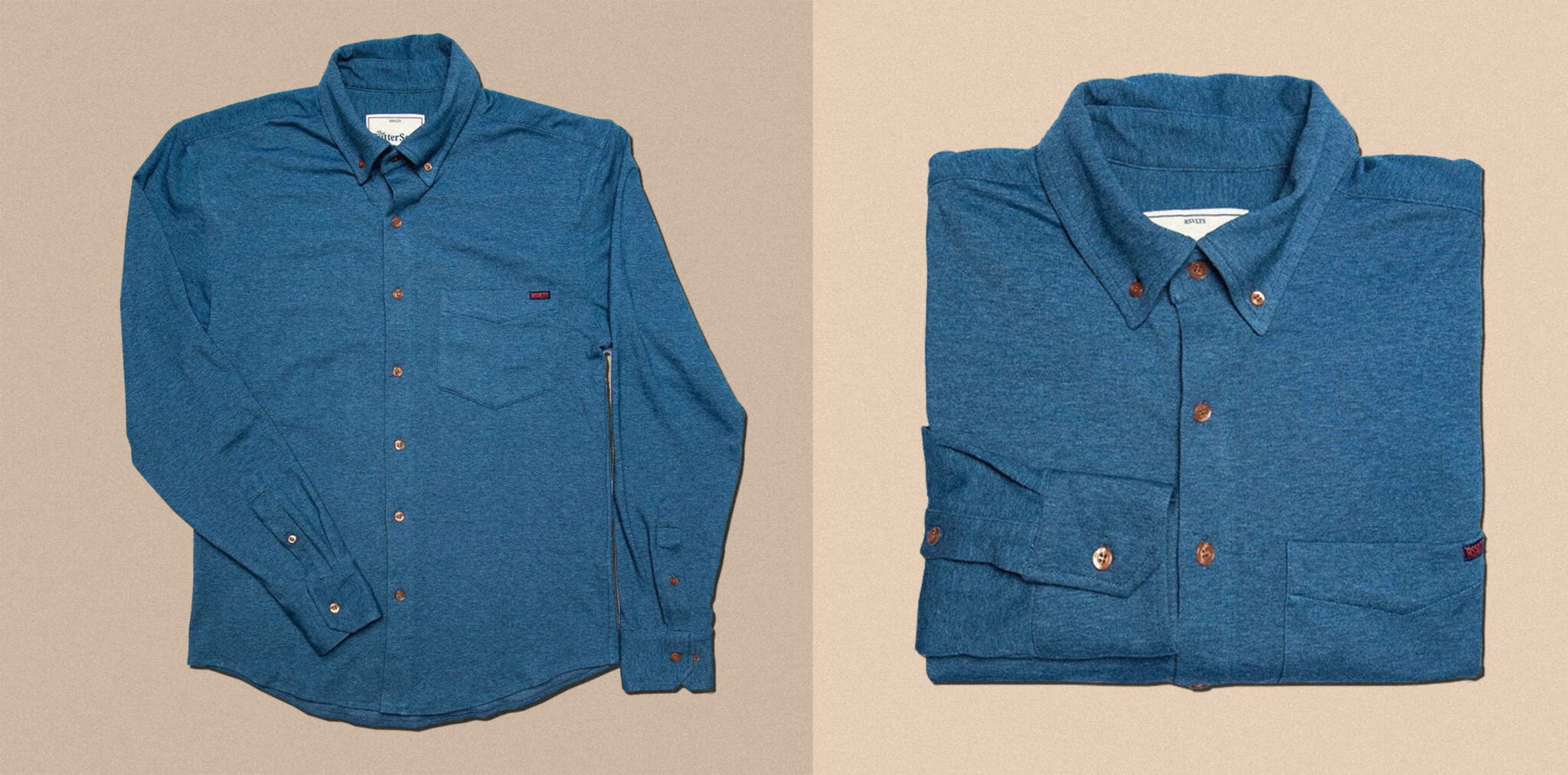 #3: A Fit That's Perfect for Slim or Athletic Built Guys
Searching for that perfect navy work from home shirt can be a challenge if you're looking for a particular shape that fits your body type.
For instance, let's say you're a slimmer fellow in need of a slim fit style shirt. You're in luck because this super soft shirt comes in a slim fit silhouette.
In contrast, let's say you're a bit broader in the chest and need a regular fit to wrap around your handsome body. Bro, we get it.
You are also in luck because this shirt comes in a regular fit as well.
So, no matter your body type, there's a fit that's just right for you.
#4: Beyond Comfortable – the fabric is like a. favorite t-shirt
So, you like a great fitting shirt that's super soft too?
That's exactly what you'll get with this shirt.
Back in the day, dress shirts were typically made out of super uncomfortable and often rough feeling woven fabrics.
Now, image your favorite t-shirt (yeah the one with all the holes in it). Imagine having that comfort but it's somehow morphed into an actual button-down shirt.
There's a reason RSVLTS has dubbed this the "ButterSoft" shirt because it feels like butter on your skin.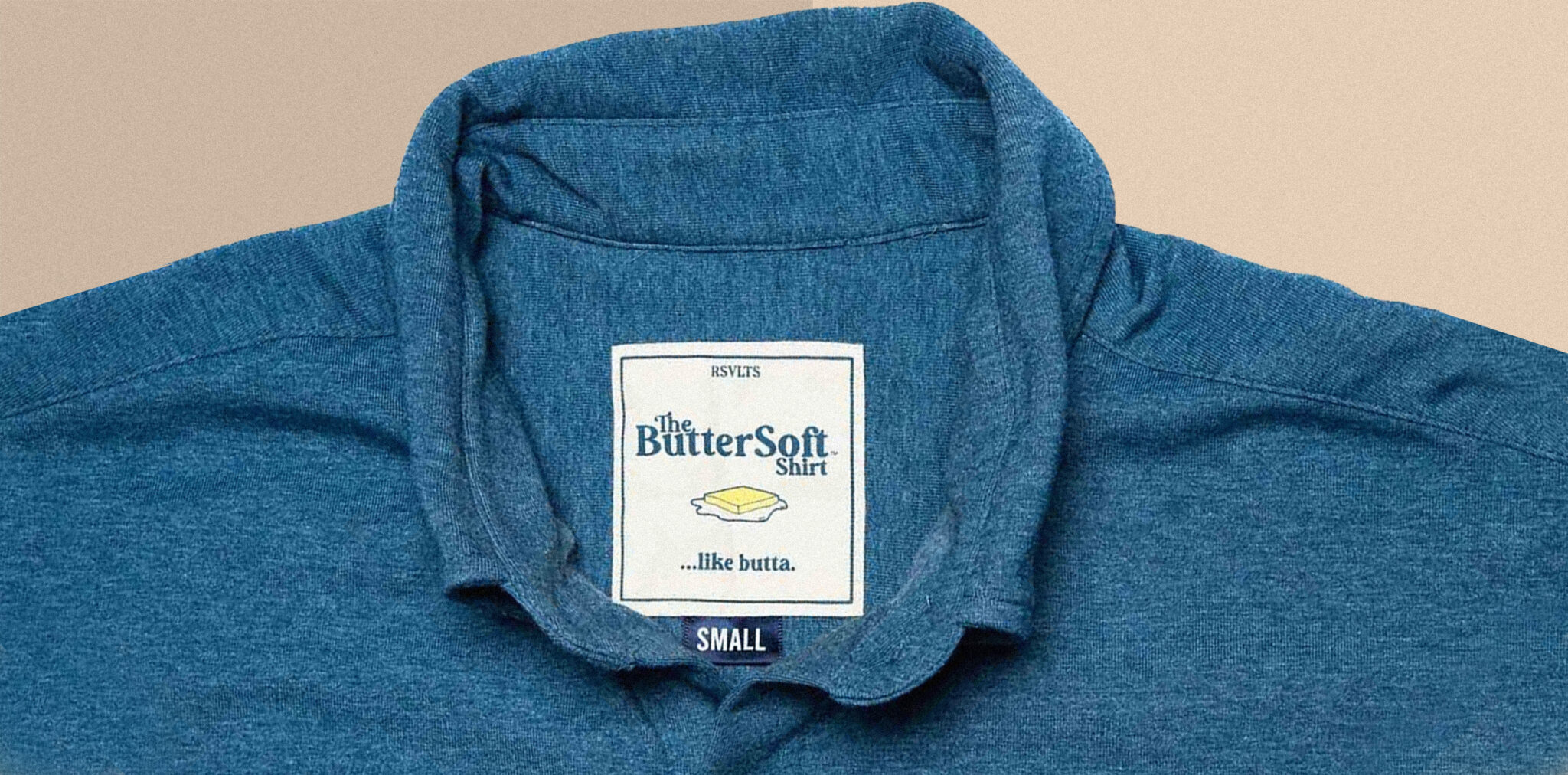 #5: The aesthetic of the shirt will make you look like a smart-looking gent for Zoom Calls
As we've learned how to navigate working remotely, how to wear masks, and the best apps to get us through those lonely pandemic days, it's important for us to still exude a smart-looking gent on the other end of those virtual calls. Be it with clients or our bosses.
How do you look smart during a zoom call?
Easy. Just wear this shirt. Let's say your call shows you from the chest up. Viewers will get to see a handsome looking chest pocket (kudos if you put in a pen to look smart), handsome looking caramel-colored button-down placket, and the buttoned-down collar that exudes sophistication and power.
All while secretly staying super comfortable.
What's better than that?
#6: Length of the shirt offers you flexibility
Another element of this shirt that we totally dig is the shirt's length. It's annoying when we wear a dress shirt and have to keep fussing with it. Especially when working from home.
The length of this shirt offers full coverage so you don't unknowingly give a peep show to your pets.
#7: From Working on the Couch to Running Errands, You'll Look Like You Have Your Shit Together
Working from home can have many of us juggling multiple hats at any given time. From running out the door to do a quick errand to having to suddenly head to the grocery store for lunch, we should be ready to look the part no matter what life throws at us.
This shirt will help you do just that and look good effortlessly.
In Conclusion
As you can probably tell, we've fallen in love with this The ButterSoft Shirt by RSVLTS. Some may even say obsessed. Its fit, fabric, and general look is a total game-changer. Every single gent in the world needs to try this shirt because they will not be able to imagine their life before wearing it.
Stay safe & healthy.
The Team at MAN'edged Magazine