NYFWM MAN'edged Magazine Event
New York Men's Fashion week (#NYFWM) is back and we're gearing up for an epic celebration.
How? By hosting the hottest New York City men's fashion event of the season. Invited guests will sip complimentary cocktails, network with high-profile attendees, and mingle with active influencers as they see some of today's coolest men's fashion brands.
Guests will also have the opportunity to rub elbows with some of New York's elite influencers from WWD, Atlantic Records, Combs Enterprises, Complex Magazine, Sweet Ladi Jane, Barneys, and more.
Other special guests include the exclusive MAN'edged Magazine influencer network #WestvilleCREW, MTV recording artist JLiNE, music sensation Josh Taerk, and country star Kelleigh Bannen.
Featured Brands
Attendees will have the opportunity to peruse men's apparel and accessories from Control Sector, Snake Bones, and Soul 36. Check out our previous coverage of Snakes Bones here.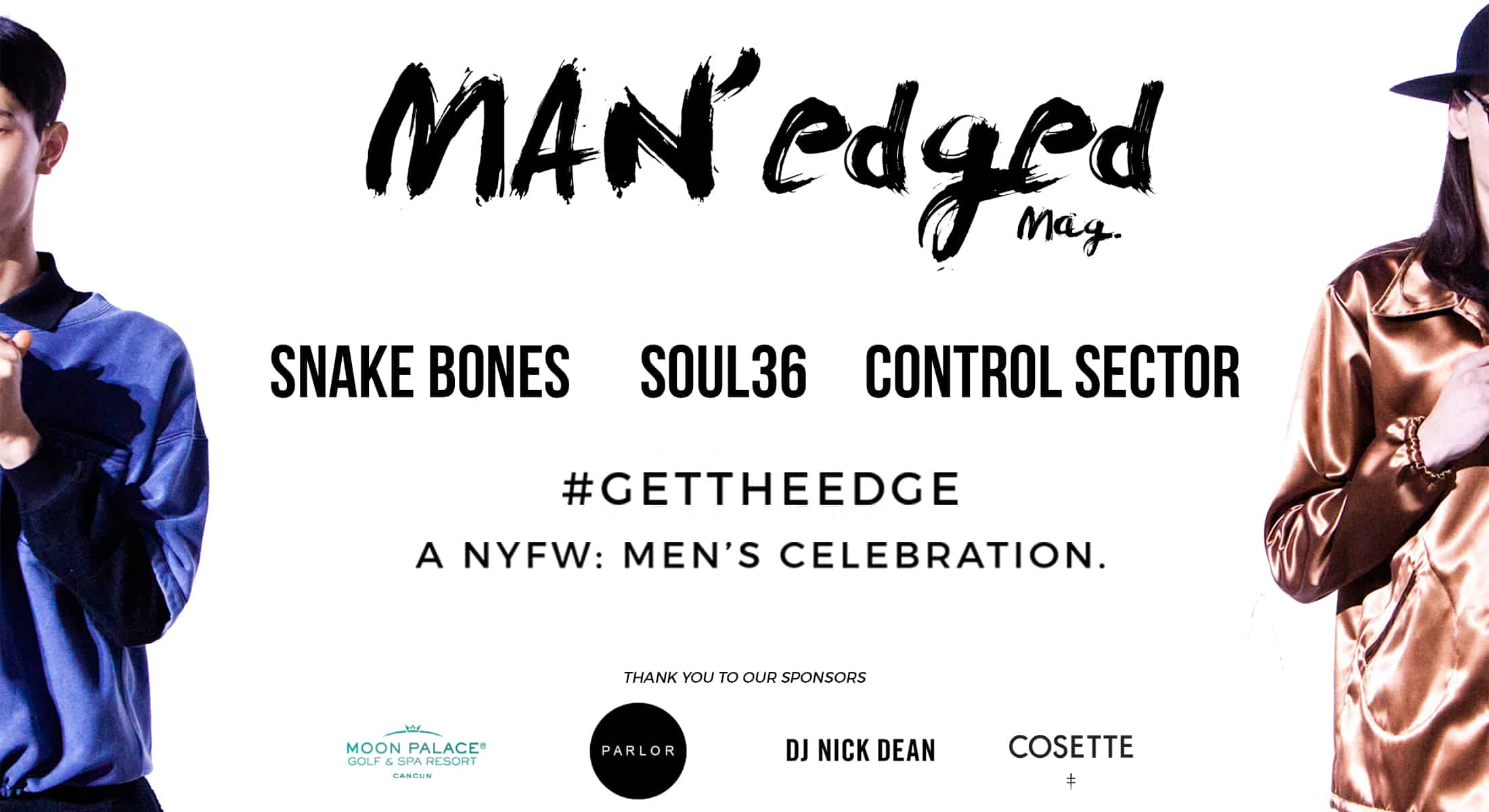 Vacation giveaway
MAN'edged Magazine teamed up with Palace Resorts to raffle off an epic 3-night getaway to Palace Resorts Moon Palace Golf & Spa Resort in Cancun!
The winner will enjoy an all-inclusive trip with options to dine at over 14 restaurants and drink to their heart's content with Palace's 11 bars/lounges. The best part is that the winner's hotel, food, and drink during their stay will be covered! We can't wait to see who wins!
Get ready to see one of the coolest events taking place in NYC this men's fashion week. Check out our last event coverage here and here.
Here's a sneak at what's to come!
ACTIVATE from MANedged Magazine on Vimeo.
Special Thanks to our event sponsors: