A men's slip-on sneaker looks cool, but you should lookout for a few things before you step outside
Figuring out how to wear slip-on sneakers for men can be a bit tricky. Like, we've all been wearing laces for so long right?
But as we continue to work from home, sometimes we might want to run a quick errand or just look semi-human by rocking a pair of slip-on shoes.
How to wear slip-on sneakers men's
Today, we're going to help you truly understand how to wear a pair of slip-on shoes, offer you some style hacks to help you look good, and of course highlight a really cool new brand that has a pretty epic story. 
Let's Dive in.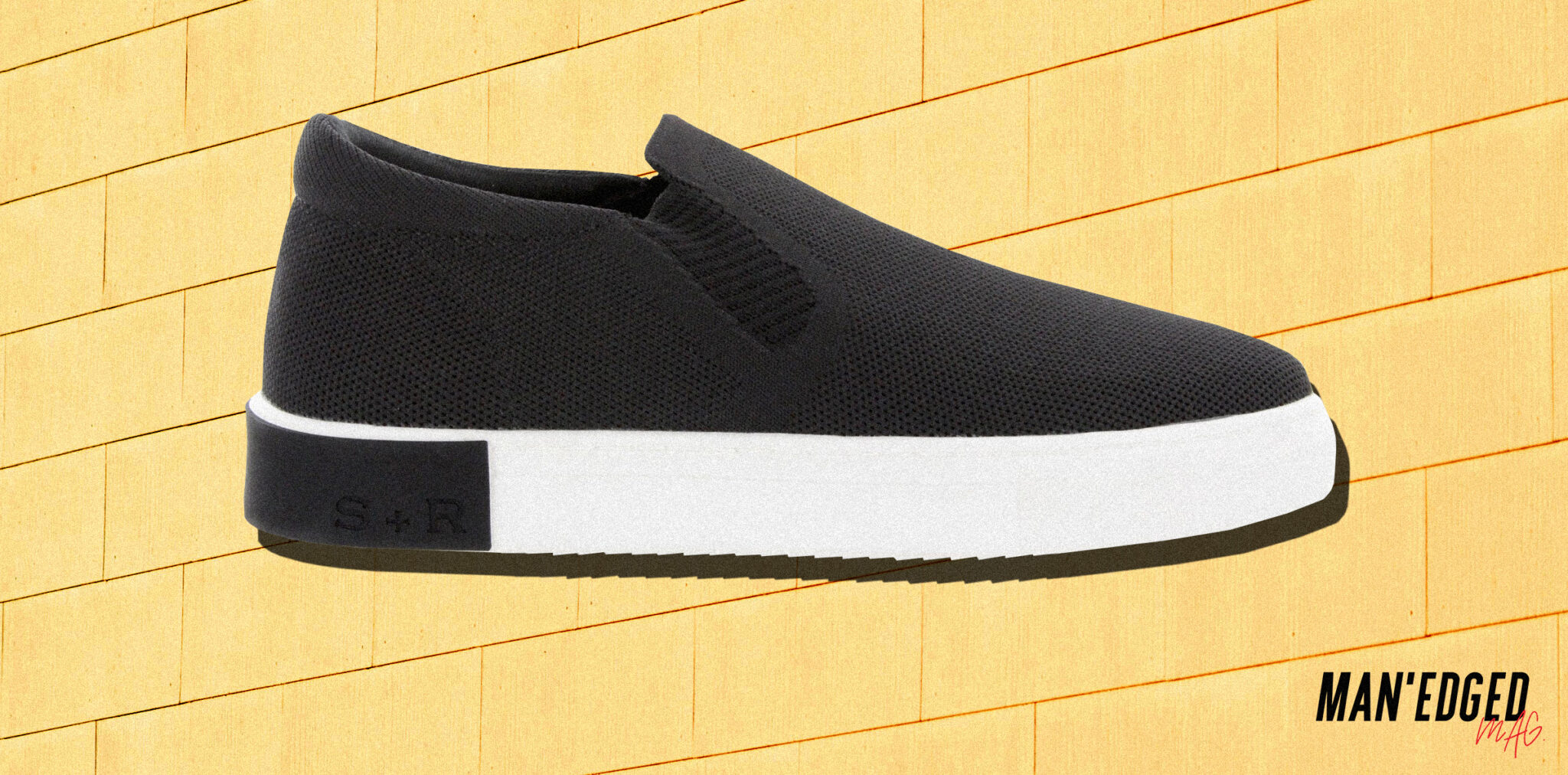 The Anatomy of men's Slip-on Sneakers
Key Design Details to Look For When Shopping for Men's Slip-on Shoes
Fabric
Soles
Endorsements
Fit
Look
Men's Slip-on Sneaker Fabric
It's important to pay attention to the type of fabric that is used in a men's slip-on sneaker. Sometimes you may score a killer deal on some pair of shoes, but realize that a month in, the fabric begins to tear and the quality lacks. We suggest diving deep into a company's product page to get the ins and outs of what fabric was used to make the shoe.
Soles
The soles of a shoe are like the foundation that supports a house. Except, in this case, they literally support you. We typically enjoy a shoe's sole that not only feels comfortable, but that doesn't sink in. There's nothing worse than getting a cool pair of shoes and then realizing that you sink into them instead of them helping you stand tall.
Endorsement
It's always a good sign when a shoe brand has some sort of endorsement. It means you can probably trust them and the quality of their products. Whether that be reviews or specific retailers that carry that particular brand. Always do some digging to make sure you're purchasing a quality product.
Fit
The fit of a men's slip-on sneaker is also very important. We've asked a few of our readers about the fit of their shoes and sometimes they have run into things like the toe box of a shoe squishing their toes or the opening of the slip-on cutting off circulation. These are all key things to watch out for to look for product feedback on.
Look
Next up is the look of a slip-on shoe. There are some slip-on sneakers out there that just look juvenile and don't offer that elevated look you might be after. Be sure to check out how the shoe looks from all angles including the back and side profiles. This is what other people will see and we know how important your image is.
Here Are Some Tips on how to wear slip-on sneakers men's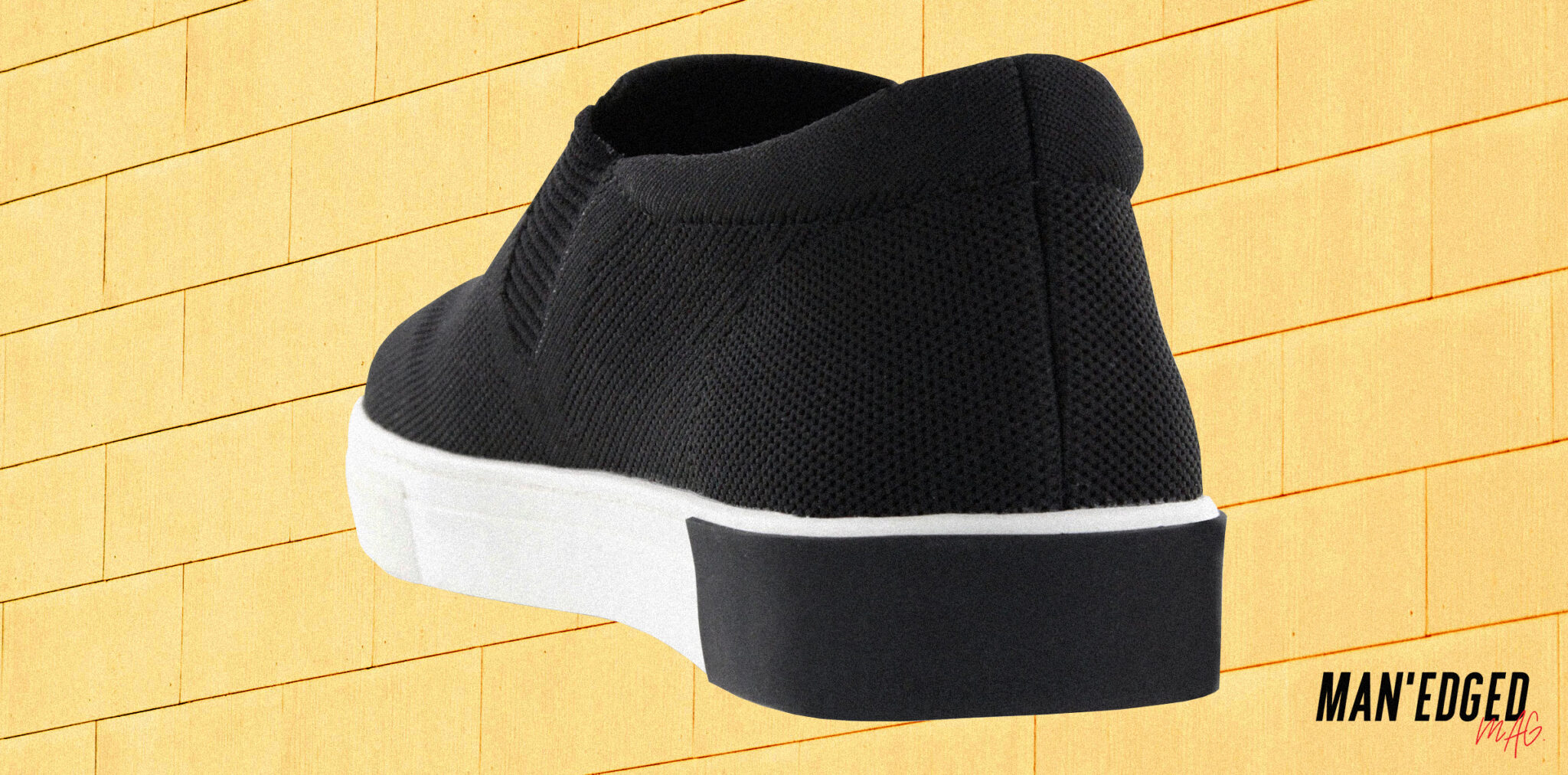 Are you supposed to wear socks with slip-on sneakers?
Yes, for god sake.
First, this is a big question. 
In fact, there's a ton of debate we extracted from our research. It really depends on the style you're going for. With the spring/summer months ahead, we're going to guess that you're probably looking for a sockless look.
According to Soxy.com, they highly recommend wearing socks for a myriad of reasons but because it will protect your feet from: 
Odor
Blisters
Poor/Loose Fit
Shorter Shelf life
So, we totally say yes!
What are slip-on sneakers called?
A men's slip-on sneaker is traditionally called a loafer. According to ShoeCrave.com, "it's safe to say that all loafers can be a slip-on, but not all slip-on's can be a loafer."
Typically a loafer has a bit of a heal and is made of leather, but you didn't come here for that. 
You came here for a comfy and cool slip-on and that's what we're going to highlight people. 
What type of pants goes best with a men's slip-on sneaker?
Of course, you're probably wanting to pair your cool slip-on sneaker with something like pants. 
It really depends on what the occasion is. If your profession allows you to present yourself in a business casual way we suggest rocking with a pair of chinos and ultra-comfy men's button-up.
If you're working from home and want to look presentable just for your own sake, then we suggest wearing a slip-on sneaker with a great fitting pair of gray sweatpants. 
What is the most comfortable men's slip-on?
Now, finally the moment we've all been waiting for.
After searching high and low we've found an ultra-comfortable and super stylish men's slip-on by a brand called Strauss and Ramm. They come in a black/white combo, all white, and an ultra-sporty camo.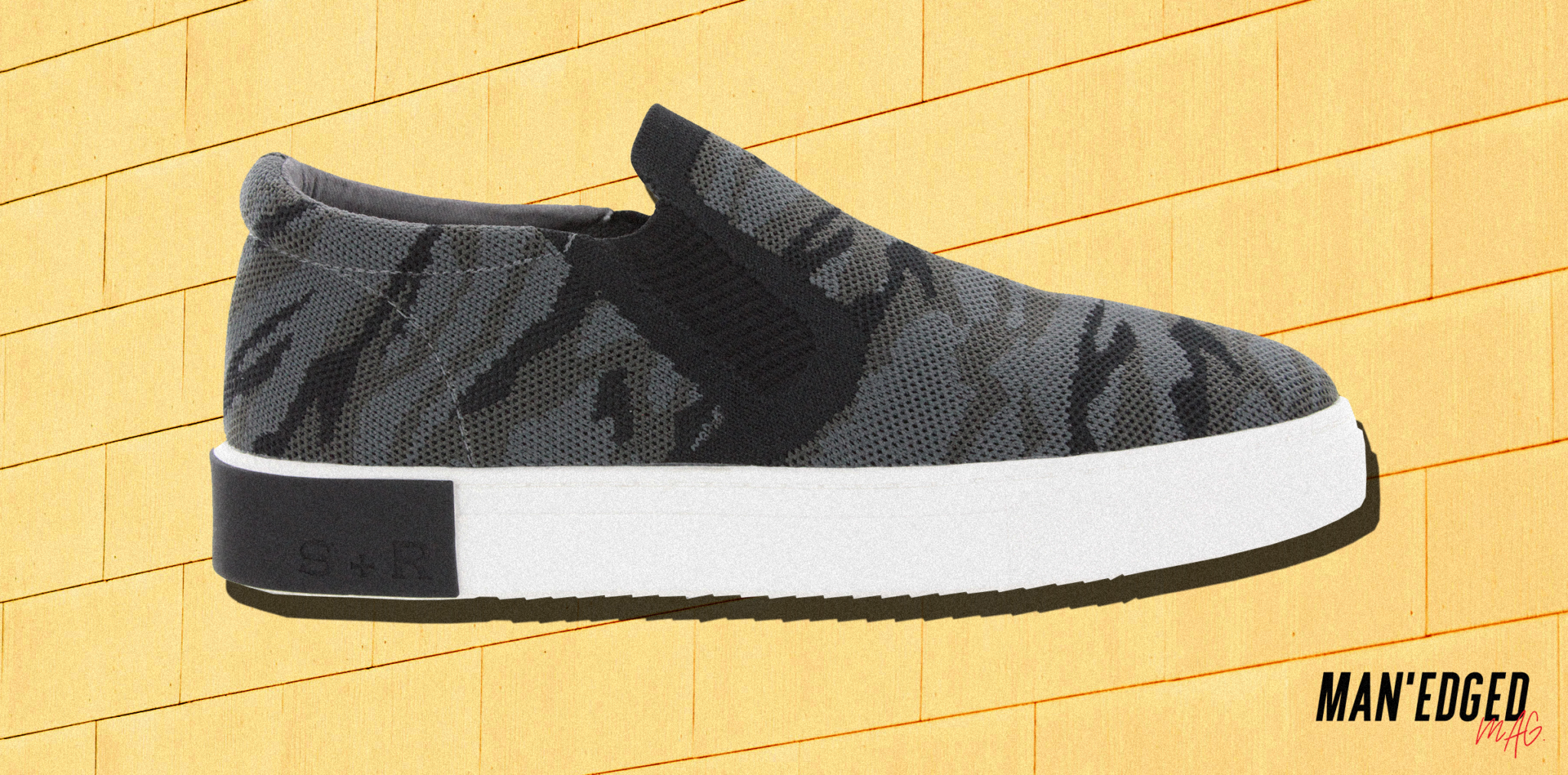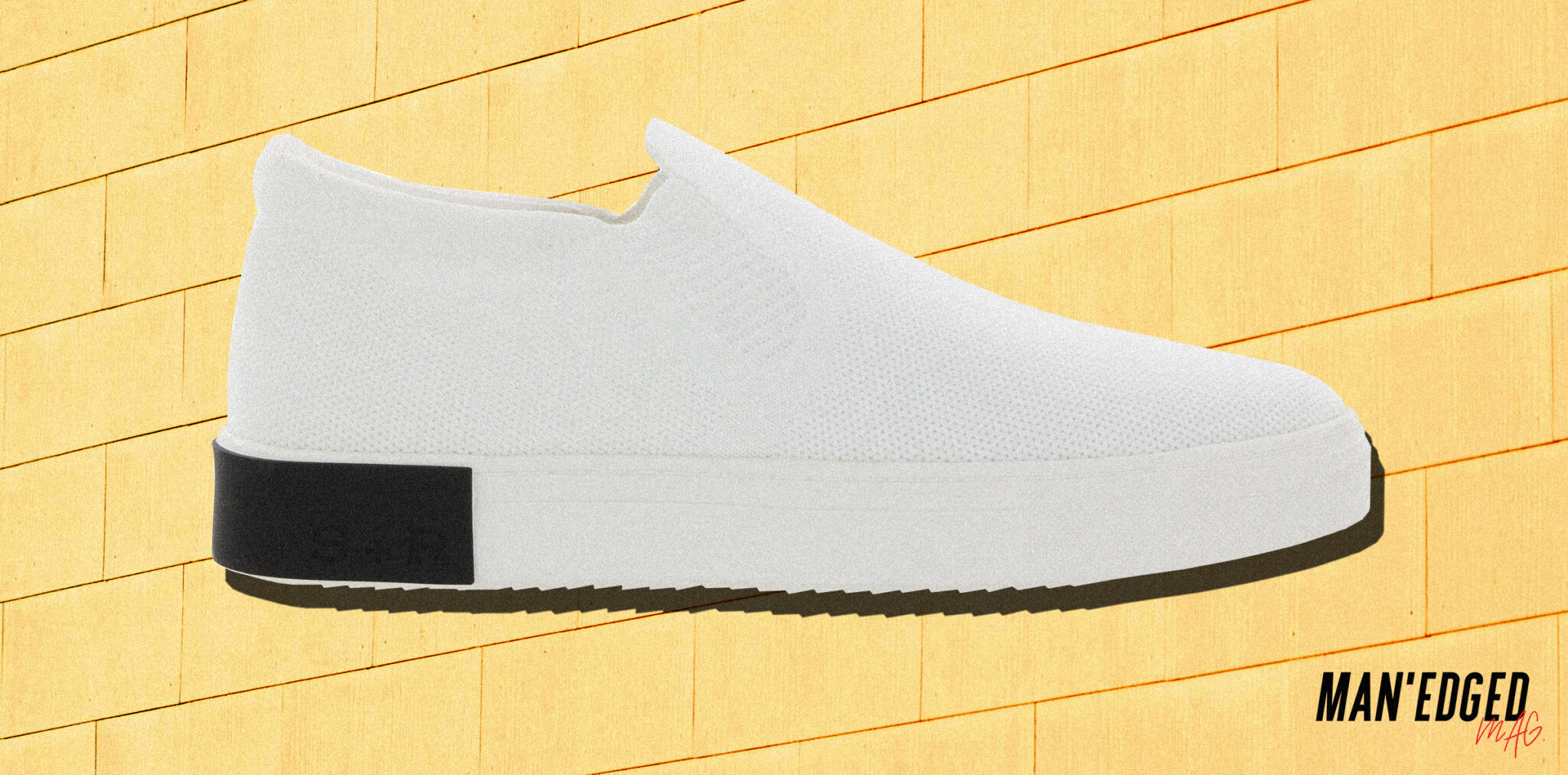 Why We Love This Men's Slip-on Sneaker?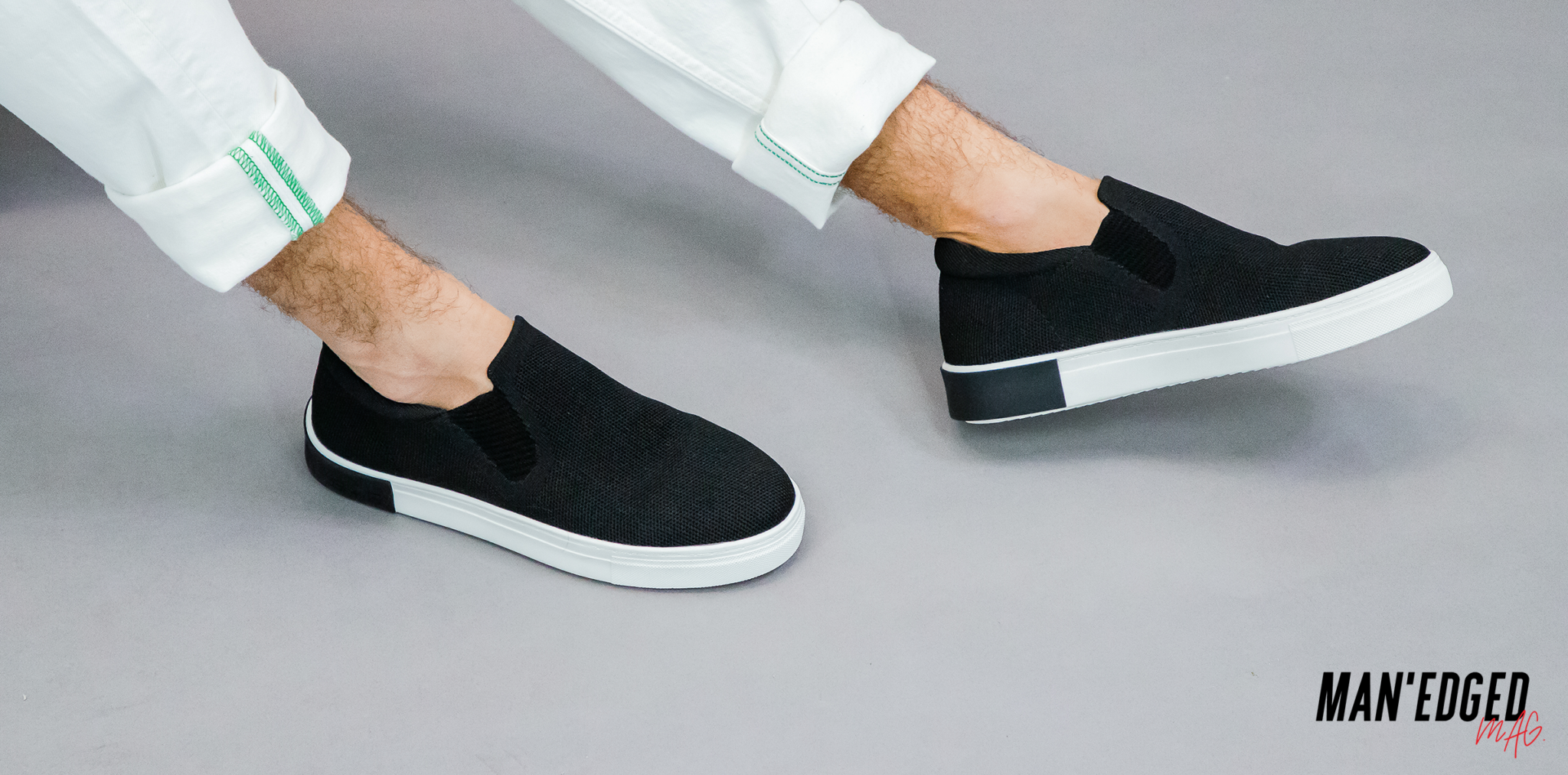 First, remember those key design details we mentioned above? They include:
Fabric
Soles
Endorsements
Fit
Look
This sneaker checks all of these boxes.
When figuring out how to wear men's slip-on sneakers, you've got to make sure your sneaker checks all of these boxes.
Why? Simply because it'll help you effortlessly stay comfortable, feel good, and look good.
In fact, one of the coolest features is the coconut cushion.
All Strauss and Ramm insoles are anatomically contoured and made from coconuts. This allows the wearer to enjoy further cushioning and allows the sole to gradually mold to the shape of your feet.
Where to Buy?
Buy by visiting StraussandRamm.com or by clicking here.
Stay safe and healthy.
The Team at MAN'edged Magazine