My days are filled with breakfast, lunch and dinner meetings. If I'm not answering emails, calls or texts, I'm going over my weekly travel schedule with my assistant Preston.
How has your work changed your life or someone else's?
I work with a lot of new designers who are just getting their footing in the industry. For example, David Hart and Carlos Campos have been working closely with me the last couple of years and have become dear friends of mine. The best part about working at Liberty is being able cultivate new talent and see the designers grow each season.
What are some misconceptions that people have about your type of work? What would you like them to know?
From the outside, most people think working in fashion is very glamorous but that's not always the case. For people looking to break into the fashion industry, they should know this job is the furthest thing from a 9-5. You can't ever stop moving. If you're not moving, you're not growing. The work is hard and the job can be cut throat, but at the end of the day, I'm surrounded by beautiful clothing and hardworking individuals that motivate me to succeed.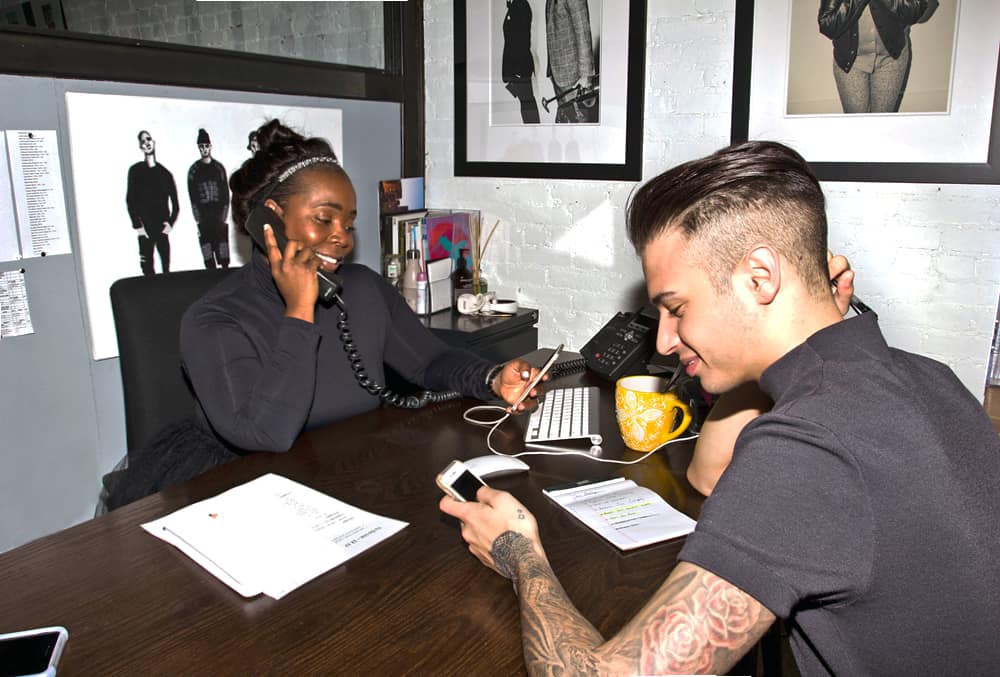 What project of work have you accomplished that you are most proud of?
I'm a big believer in helping others. Sam gave me an opportunity when I was first starting out, and I wanted to give back in a similar way. I started the BKLYN Intern, where we help place inner city high school students into internships to get a glimpse into the industry before they continue on their path to college. I also do a lot of work with Africa Health Now, and 14+.
What are 3 tips that will help our readers step-up their style?
Working in menswear, I've noticed the rise of the tapered pant. It's all about the right fit now –not too tight, not too loose.
More men are experimenting with different denim washes, so don't be afraid to try a bold wash, even white!
Also, cool socks. I know it seems silly but these small fun details make the outfit!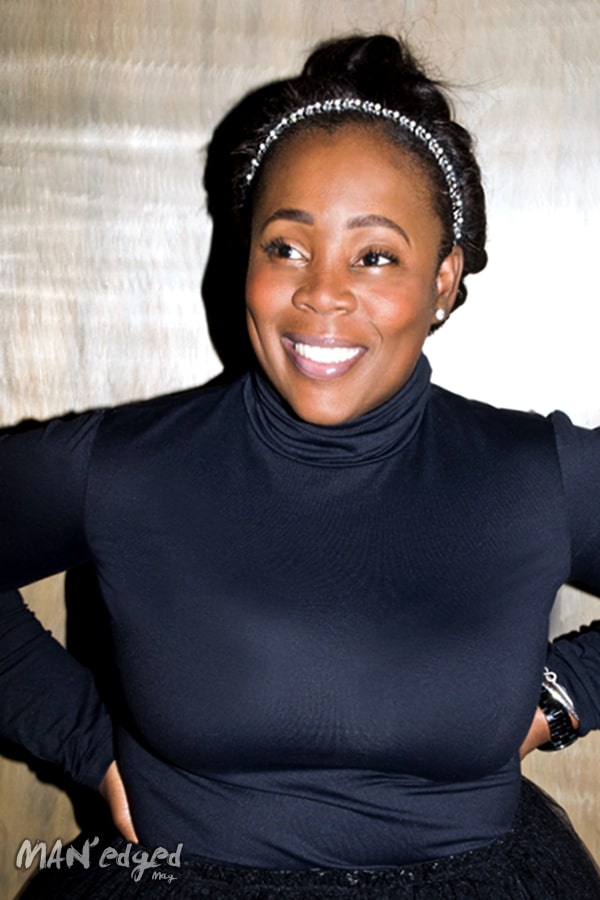 When it comes to personal style, there is no doubt you have your own true identity. We often hear readers say that it can be challenging to walk into a store and buy something that fits their personal style. What does personal style mean to you and what other insight/advice would you give?
Personal style is all about self-expression. Wear what makes you feel good at the end of the day! Don't be afraid to step outside of your comfort zone, because fashion is all about being bold and having fun! The trends are temporary, but your personal style is everlasting.
How do you think people can best enhance their personal style?
I think the best way to enhance your personal style is through having those quality basics with a few good staple pieces. This way you can mix and match and be ready for any occasion.