How do you celebrate your victories like NFL Player and Champion Travis Kelce?
Yes, even Superbowl Champions like NFL Player, Travis Kelce, enjoy The Rarest of Whiskies
Did you catch Superbowl 2020 where The Kansas City Chiefs and The San Francisco 49ers duked it out on the world stage?
Well, to say the least, it was a hell of a game. In addition to the great game, did you catch the fire Half-time show with Shakira and Jennifer Lopez?
Sure, we love the Superbowl as much as the next sports junkie, but one of the things that we geek out on is to follow the champions around to see how they celebrate.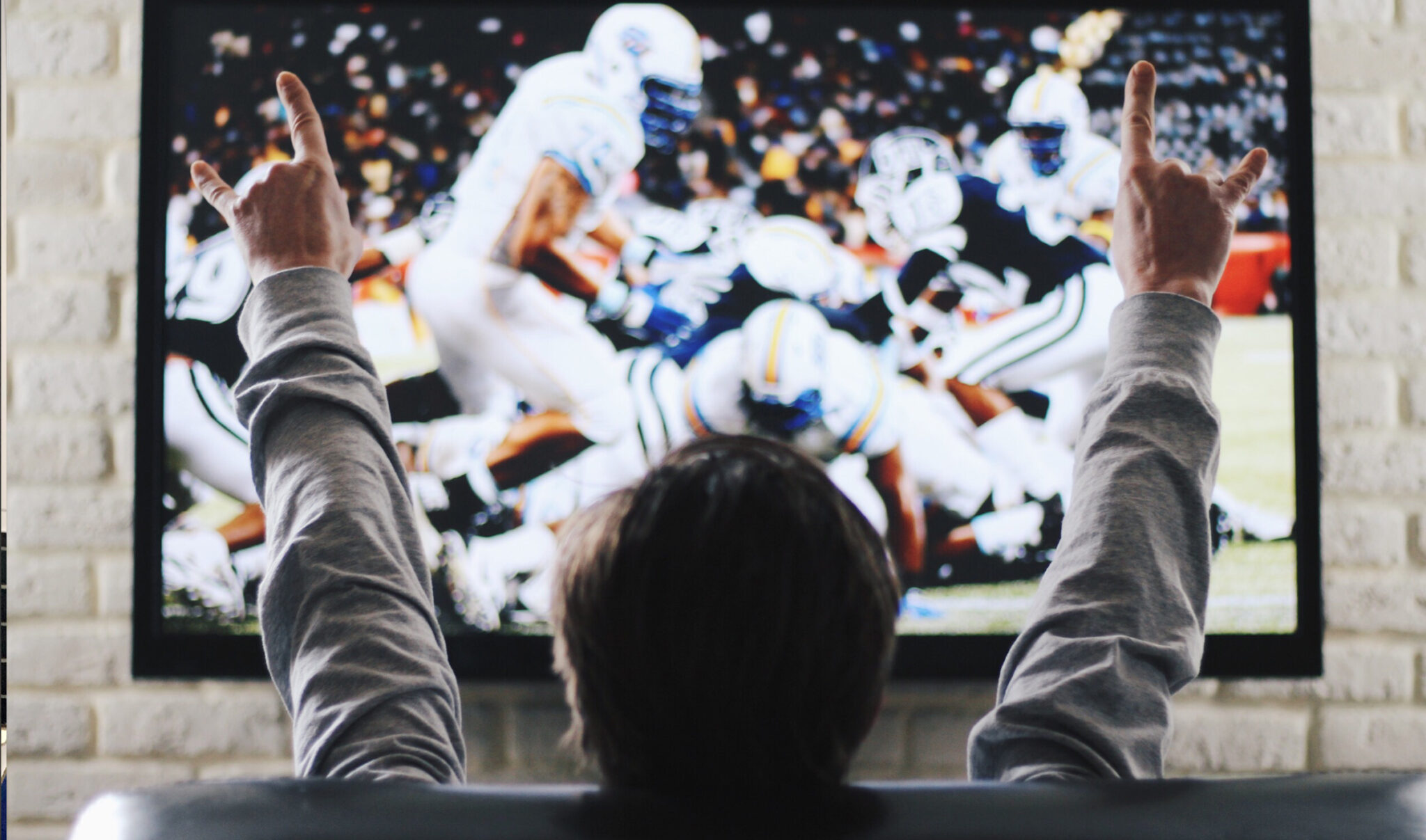 How Can Everday Guys Celebrate Our Victories?
First, we follow the champs to pick up some tips for the every day guys like us, who want to celebrate our wins too.
For example, Page Six reported that the NFL champions kept the good times rolling in Vegas over the weekend. We wouldn't expect anything less for the Superbowl 2020 champions.
Unfortunately, not all of us can just jet off to Vegas for a weekend. Don't worry though, we found out another cool way to celebrate your victories just like these NFL champions.
How?
Celebrate Your Victories Like The Champs With This
Our sources tell us that Travis Kelce Gifted his fellow 2020 Champions a bottle of the exclusive Crown Royal XR ahead of their Victory Parade. Not a bad celebratory to crack up, right?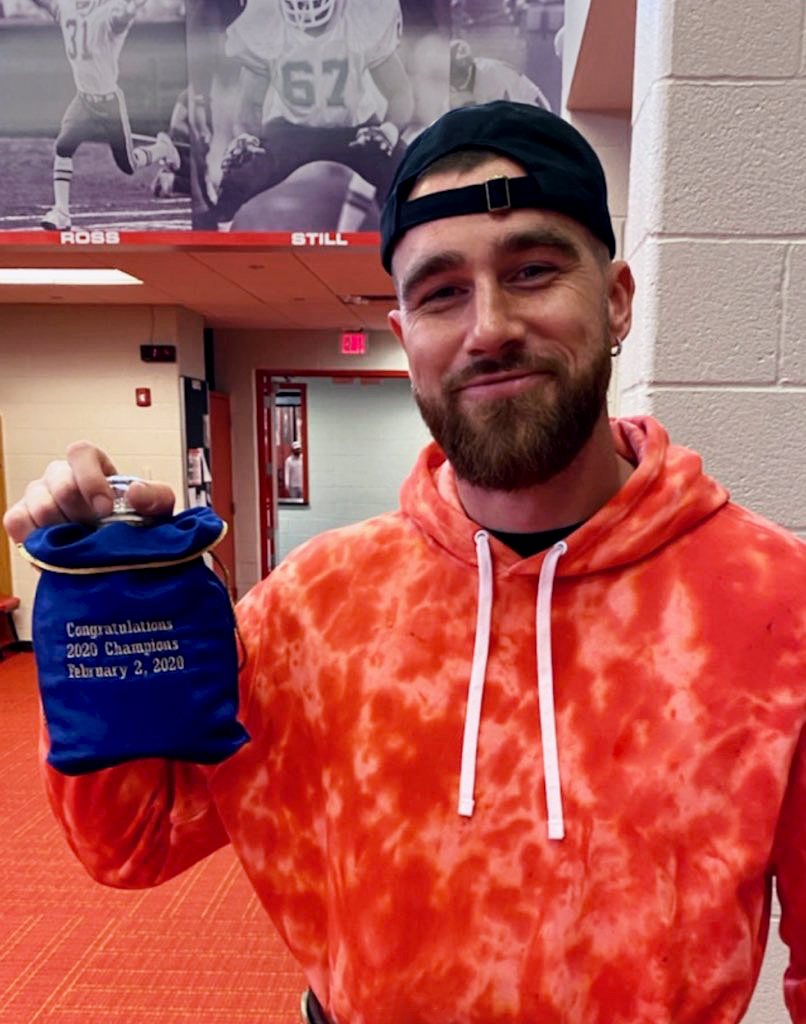 This past week, the 2020 Champions returned to Kansas City for their well-deserved victory parade. In honor of their big win, tight end Travis Kelce generously gifted a bottle of Crown Royal XR Blended Canadian Whisky, the rarest whisky in the Crown Royal Extra Rare Whisky Series, with a custom embroidered bag to the entire 2020 squad.
"I literally love this team. I wanted to do something special to thank them for bringing the trophy home, which is why I gifted everyone a bottle of the extra rare Crown Royal XR to celebrate. We fought. Now it's time to party,"

– Kelce Travis
When we say that this bottle is rare, we mean it.
The Best Whiskey to Celebrate With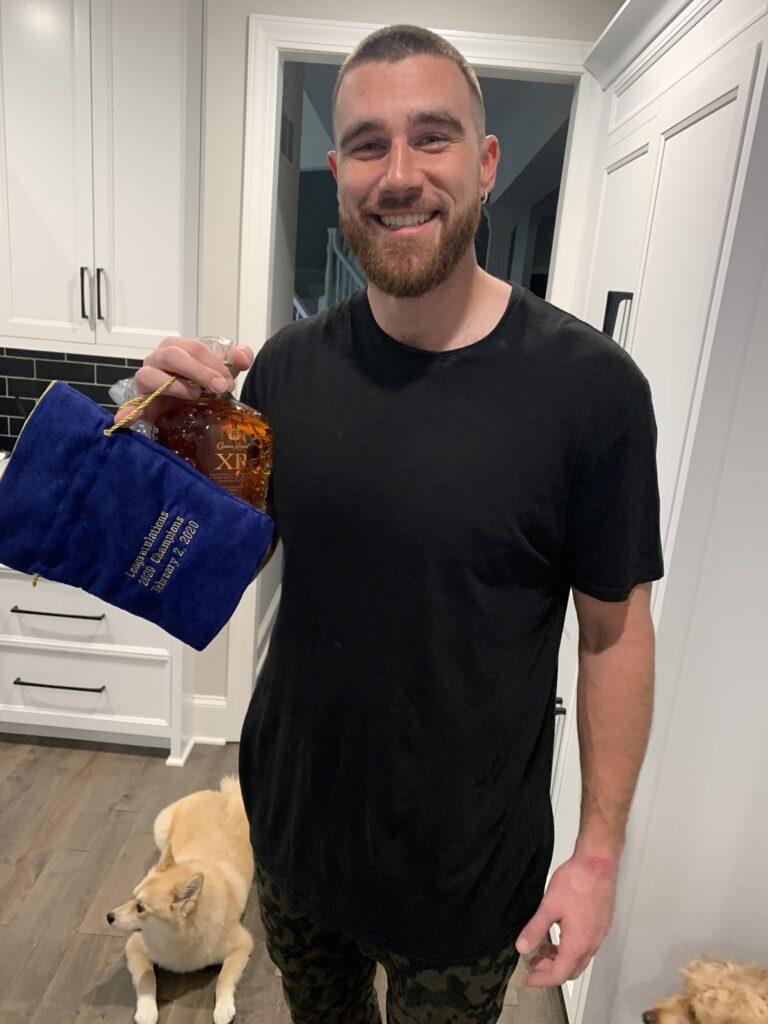 Retailing for $140, the Crown Royal XR Blended Canadian Whisky, is a limited-edition whisky crafted in part from one of the final batches of whiskies produced at the famed LaSalle Distillery.
The LaSalle Distillery facilities closed 26 years ago and this exceptional liquid, Crown Royal XR, is expected to run out very soon – and once it does, it will be gone forever.
So if it's good for an NFL champion to use to celebrate his victories, it's good enough for us to sip while celebrating our every day wins with our friends too.
Craving a Cocktail?
Now that you're probably craving a solid cocktail to make after work today, we suggest heading our drinks section where we highlight some of the latest spirits to hit the market and share some delicious cocktail recipes to help you "take the edge off".
MAN'edged Mag.