Yeah, just because he's a grown man doesn't mean he doesn't like a good treat too 
First, let's keep it real. 
Men love gifts too and that's why we're sharing some epic Valentines Bag ideas for him.
Valentines Day often poses a huge conundrum for people. For those of us that do partake and want to exchange gifts with that special someone, it can be a bit of a challenge.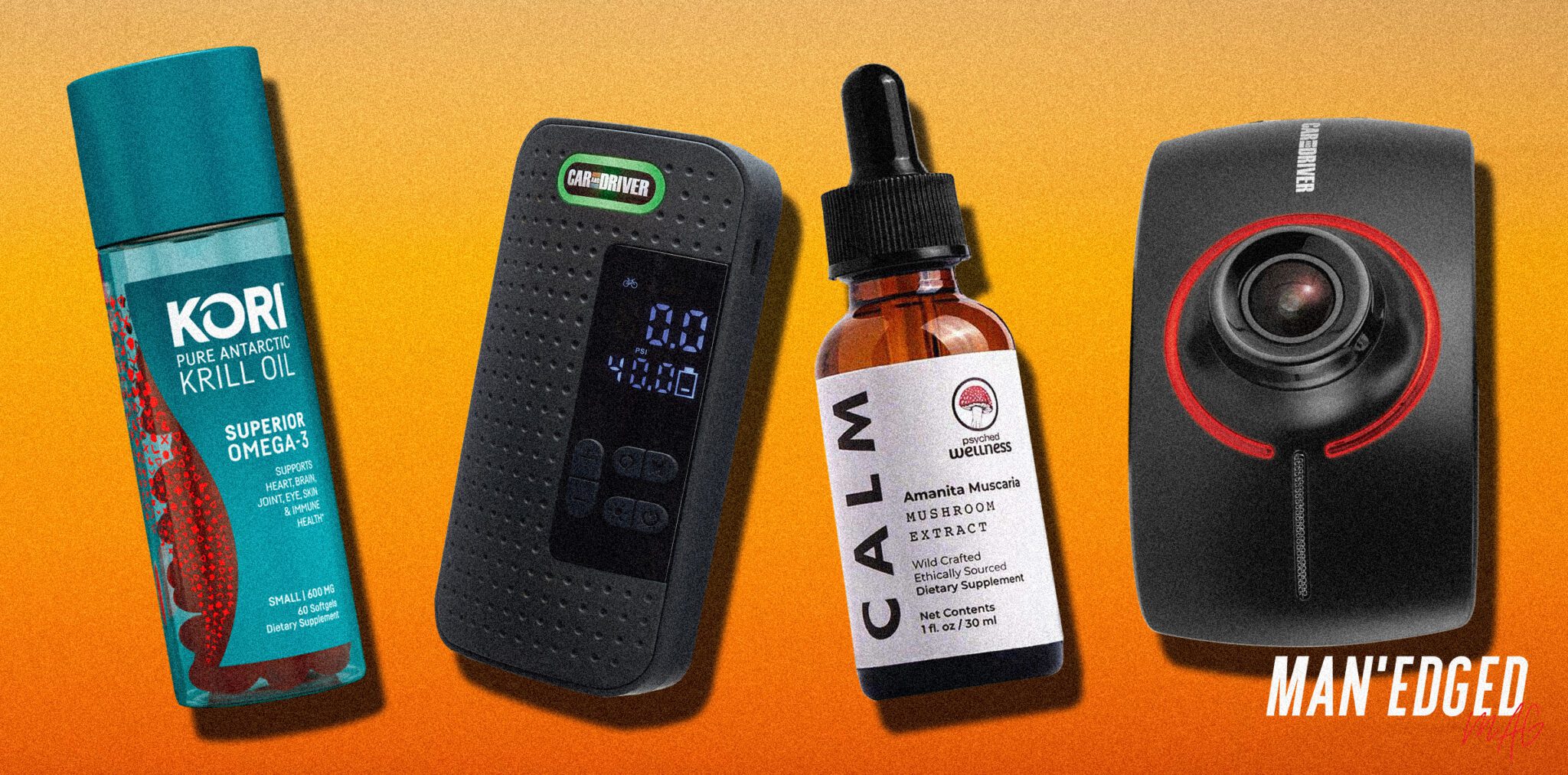 We don't want to give a boring 'ol gift, but want to give something that's thoughtful. 
Sure, V-day is not a true holiday like Christmas, but it can be a great time to show someone that you're thankful that they're in your life.
They don't have to be in a romantic relationship either. 
Have a brother? Have a friend? 
It's your time to give thanks.
How To Give a Great Valentines Gift?
Remember when we were all little kids and we used to be gifted Valentines Bags stuff with candy?
Why does the fun have to end simply because we've grown up? Why not gift an adult version of this V-day classic?
Today, we're helping you do just that with our Valentines Bag Ideas for Him gift guide. This gift guide is angled around gift ideas for guys who prioritize their health and are on the go. 
So, let's dive in.
1 – Valentines Bag Idea: For The Literal Heart of Your GIftee
Meet Kori Krill Oil ($20)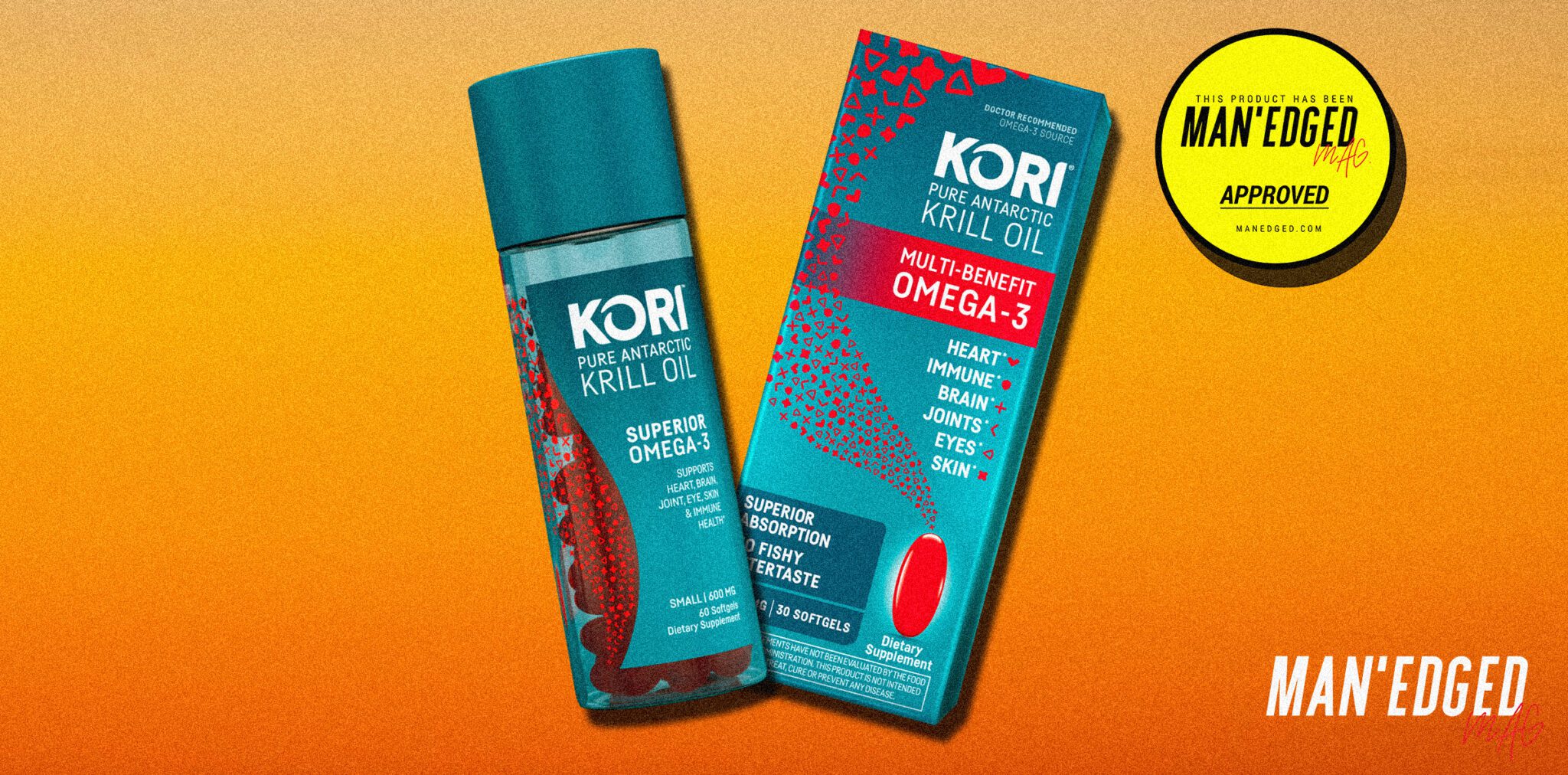 Kori Krill Oil is Your Heart's Desire
Valentine's Day is all about feelings and showing your people you love them, and one of the best ways to care for a loved one's heart is to physically take care of it. 
For a healthy heart, the American Heart Association® recommends the consumption of EPA and DHA Omega-3 fatty acids which may reduce the risk of coronary heart disease.
 To get those Omega-3s, the AHA suggests healthy adults eat at least two servings of fatty fish per week, the best source of EPA and DHA.
However, not everyone loves including fish in their diet and, despite this, 70 percent of Americans are still deficient in essential Omega-3s. 
Kori Krill Oil Omega-3 supplements are a great alternative because they are both high in heart-healthy Omega-3s and easy to take – perfect for any loved one's health and wellness routine.
Where to buy: Kori Krill Oil is available at KoriKrillOil.com and retailers like Walmart, Rite Aid, and Amazon.
2 – Valentines Bag Idea: for the guy always on his set of wheels
Meet the Car and Driver AIRx200, perfect for the gent with a car, bike, e-bike or scooter.Car and Driver tire pump ($99)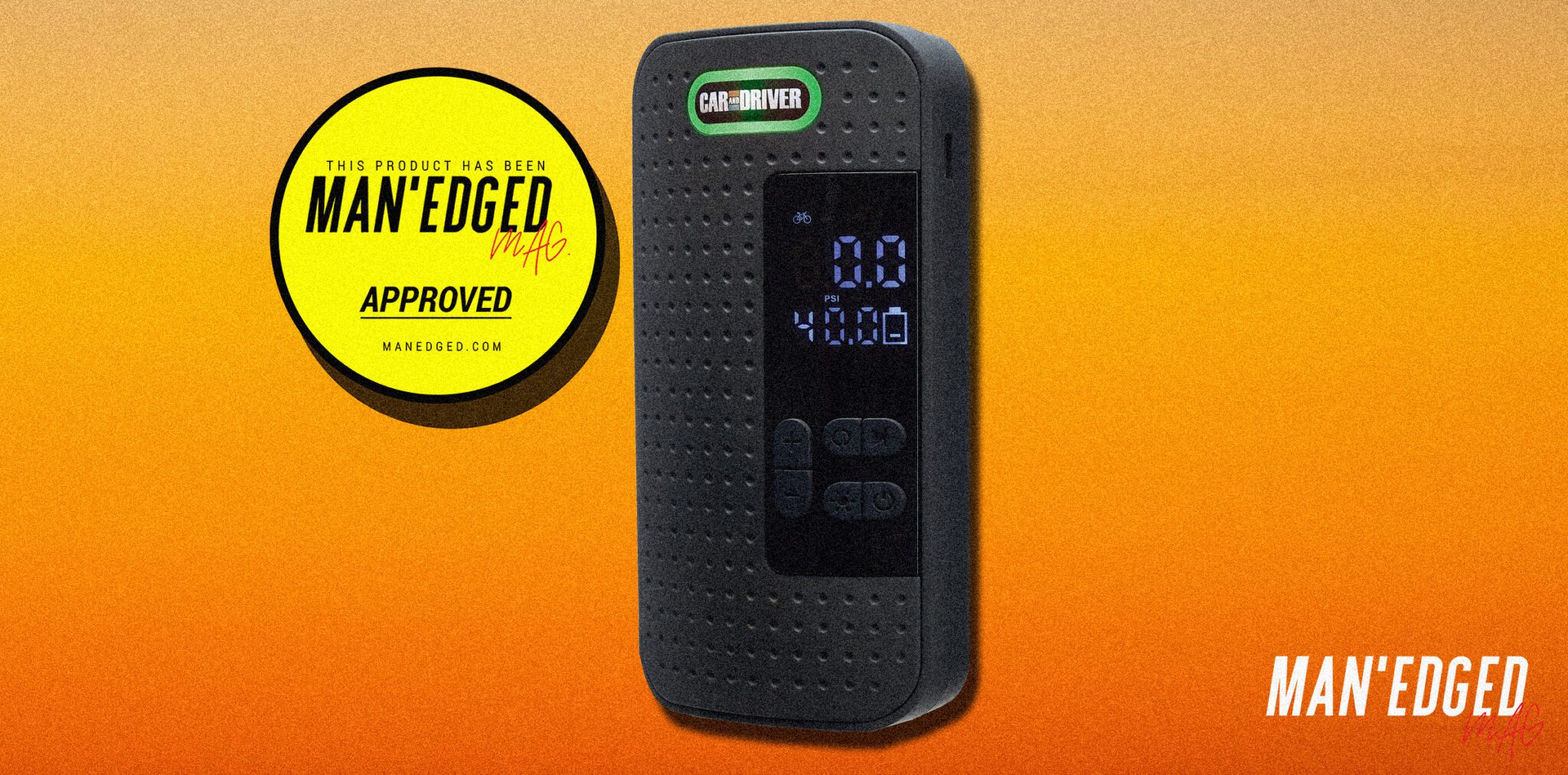 Inflate Your Love
Whether you like to keep safety gadgets in your car for long road trips or you're an avid cyclist, the AIR3X300 has 5 Adjustable Modes for cars, motorcycles, bicycles, e-bikes, sporting goods and outdoor. 
It is light, portable and durable and has a preset pressure pump that shuts off once it has reached the desired PSI. 
Throw the Car and Driver AIRX200 in your glove box and you won't get caught flat on your next road trip. 
Where to buy: https://www.amazon.com/dp/B0BL7ZBH1N?ref=myi_title_dp
3 – Valentines Bag Idea: for the gamer who needs to stay connected
Show the gamer in your life you love them with
ExitLag
!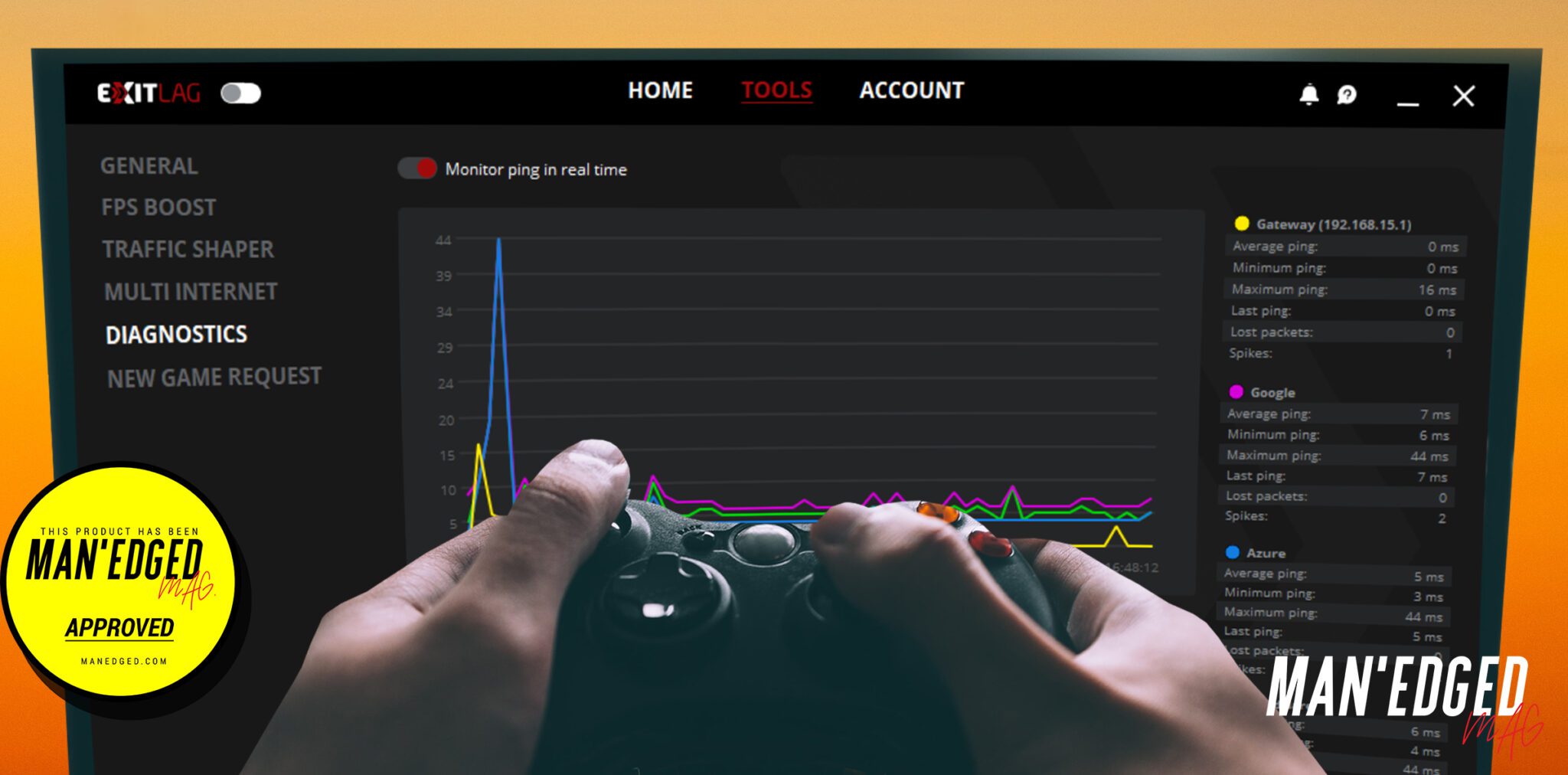 Whether you're a casual gamer or a competitive pro, a poor internet connection is one of the leading causes of lag spikes and high ping – a major frustration among the gaming community. Instead of spending excessively on a new router, more bandwidth, or a new PC setup, get ExitLag, developed by gamers for gamers, offering a solution that won't break the bank. 
ExitLag is a proprietary software created to level the playing field and provide a better, more competitive gaming experience to users worldwide. ExitLag gives gamers the tools they need to dominate the competition by optimizing their internet connection, making it stable, decreasing ping, and riding dreaded freezes or spikes.
Plus, ExitLag also amplifies the game's performance by increasing frames per second rates with the FPS Boost tool, giving you the best resources guaranteeing a more stable server connection and better gameplay! Using data trafficking optimization and artificial intelligence, multi-path connections with simultaneous activation guarantee you always have the best connection while gaming.
Where to buy:  Subscribe to ExitLag today! Subscriptions can be purchased here for one month ($8.99), six months ($39.99), or one year ($59.99).
4 – Valentines Bag Idea: for men seeking everyday wellness
You may recognize the Amanita Muscaria mushroom from Super Mario or your emoji keyboard, but the iconic fungi are much more than a pop culture symbol, with health benefits that date back centuries.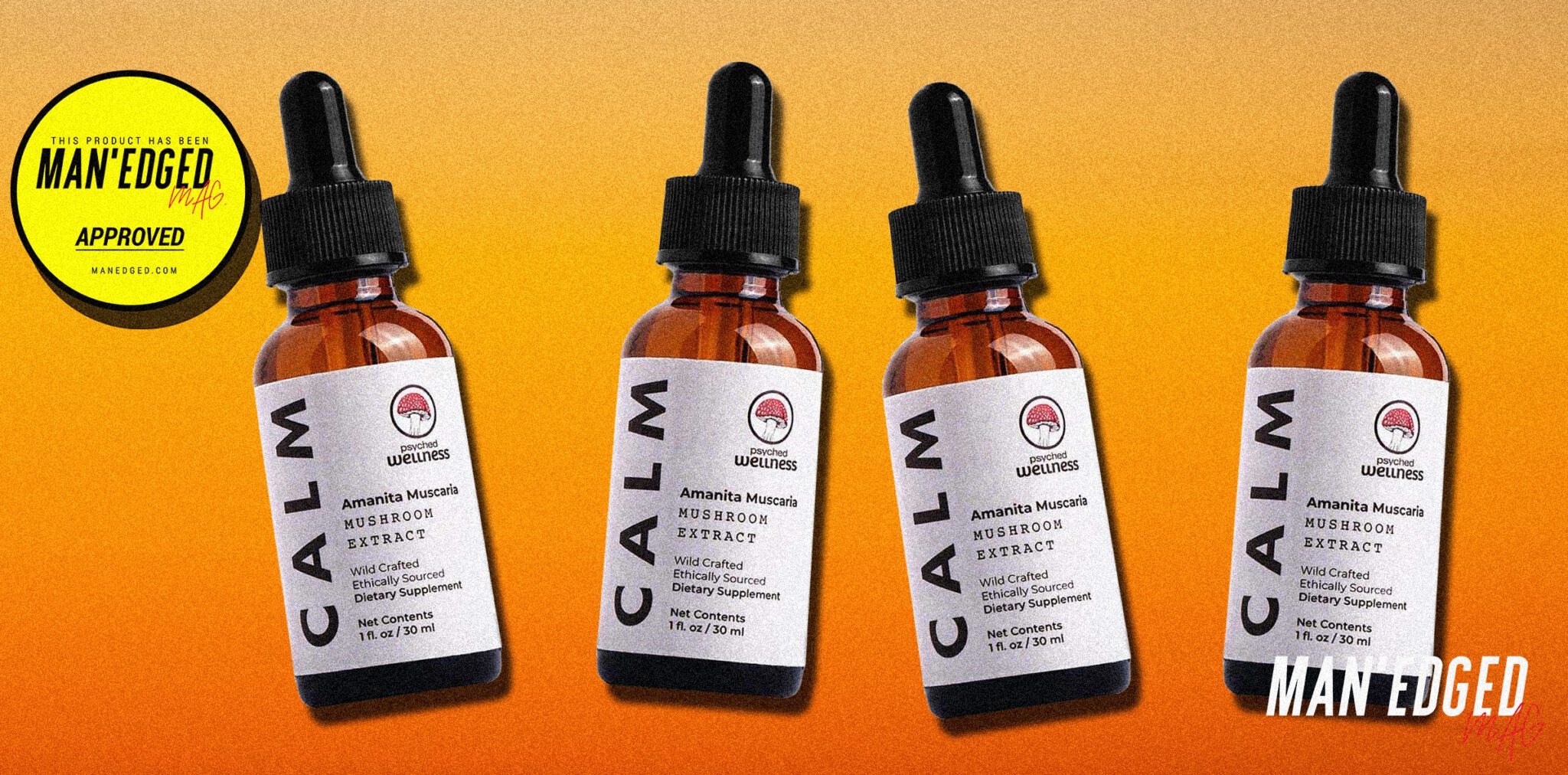 Amanita Muscaria for everyday wellness 
And this year, as rest becomes more precious than ever, it's a go-to wellness gift.  
Lucky for us, Psyched  Wellness has developed a proprietary extract by harnessing Amanita Muscaria's restorative powers of muscimol, which, when extracted properly, has a calming effect on the body and helps with sleep. Their extract, Calm, is the first legal Amanita Muscaria extract available for sale in the United States and it couldn't come to market at a better time.  
Fall in love with your sleep health 
Calm harnesses Amanita Muscaria's restorative powers to soothe the body and tackle physical distress. With over half the United States' adult population coping with sleep deprivation, it's the perfect time to have a love affair with rest. So, what are you waiting for? Do yourself a favor and give the gift of Calm. 
Where to buy:  Psyched Wellness' Calm is available to purchase for $49.99 here.
5 – Valentines Bag Idea: for the guy on the road
Know a guy who's constantly on the road? This is the best gift for him.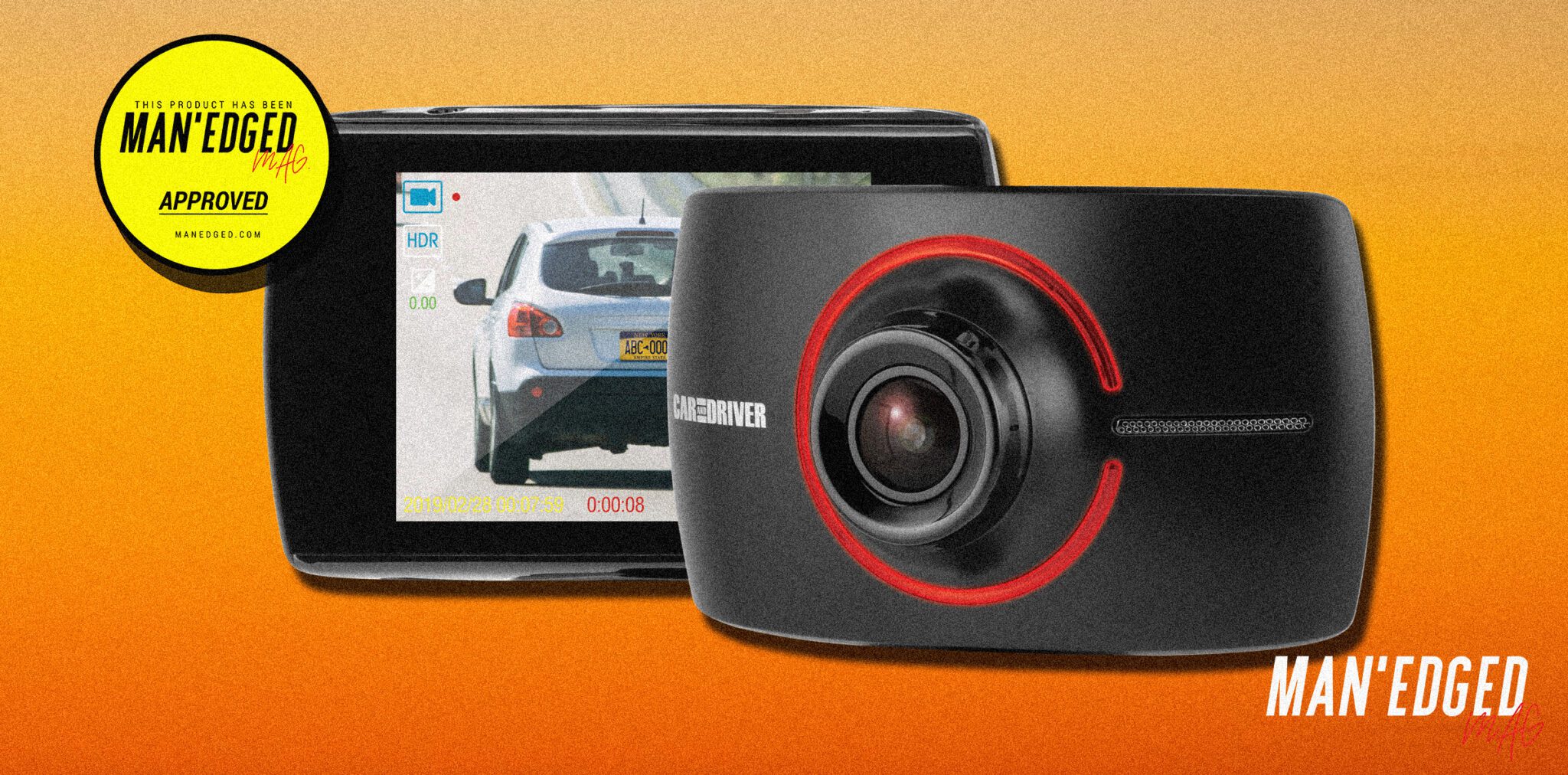 Instant Upgrade for Road Safety
Driving the newest model car with all the bells and whistles may not be in the cards, but with the Car and Driver Road Patrol Touch Duo you can instantly upgrade an old set of wheels that will make you fall back in love and make it feel brand new. 
The Road Patrol Touch Duo is the ultimate accessory for accident detection with its g-sensor with super night vision and parking mode with advanced driver assistance systems. 
The Road Patrol Touch Duo also contains a 3-inch OLED touchscreen with a built-in microphone. 
Where to buy:  The ultimate safety accessory is available for $179.99 on Best Buy
Still need some gifting ideas?
If you're still in need of more gift ideas you may want to head over to our past V-day Gift guide here or even check out some of our other roundups by clicking here.
Cheers and happy gifting.
-The Team at MAN'edged Mag.