'Tis The Season To Gift The Gents in Our Lives
Ah, yes. So, you're searching for the best badass gifts for the impossible man this holiday season.
This always seems like a fun light-hearted challenge, until you begin searching.
From useless crappy gifts to gifts that are just too damn expensive searching for gifts can be flat out hard.
Especially when it comes to gifting the impossible man
What is the impossible man and can you actually get a badass gift for him?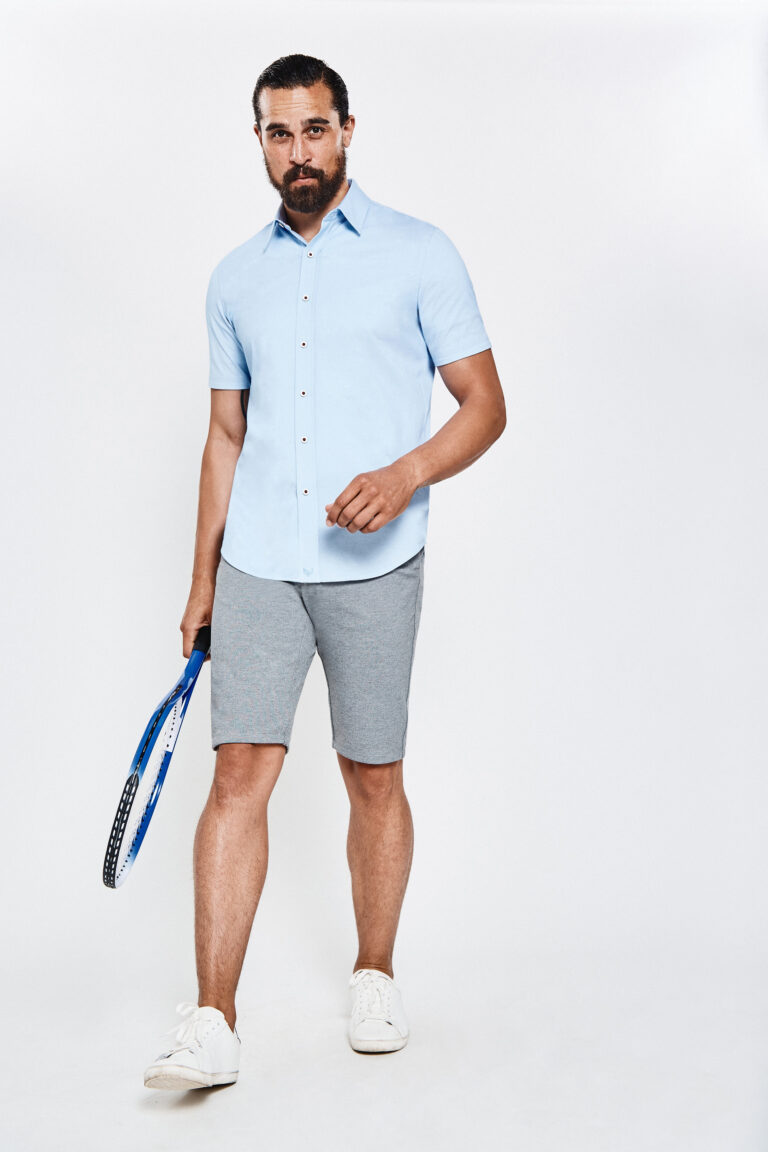 First, we understand why exactly the impossible man is so hard to buy gifts for.
An impossible man is someone who literally almost impossible to buy gifts for. 
According to Spy.com, he's someone who typically says things like "I already have everything I need."
Sounds familiar, right?
What are great BADASS GIFTs FOR THE IMPOSSIBLE MAN?
Second, we have to keep it real with you.
Gifting has to come from a meaningful place. 
If you know this person, this will help give you insight as to what type of gift might be the most meaningful.
Instead of trying to gift something that's "cool", gift something that he'll actually use.
For example, if the impossible man you're gifting to has 3 favorite t-shirts, don't try to introduce a new one. 
Instead, get him a 4th of his favorite t-shirt brand. 
Also, don't expect to get a big thank you right away.
Sometimes, it takes the impossible man a few days to actually try out the new gift and to appreciate it.
It's a slow process, but worth the price.
Still, need some Gift Ideas For The Impossible Man?
Whether it's your uncle, brother, friend partner, or co-worker we got you covered.
Here's What to Gift The Impossible Man This YeaR
1 – The GX-Diver's 41mm Classic Black Men's Watch by LIV Watches
Why It's a Great Gift Idea
This Swiss made men's watch is solid.
For less than $1,000, you can gift a watch that's made of quality and will get the wearer attention.
It's packed with luxurious features such as a ceramic bezel, high grade dual sapphire crystals, and date window. 
The weight of the watch is great and if the impossible man you're shopping for already has a favorite watch, he's about to have another.
Where to Buy
Livwatches.com $690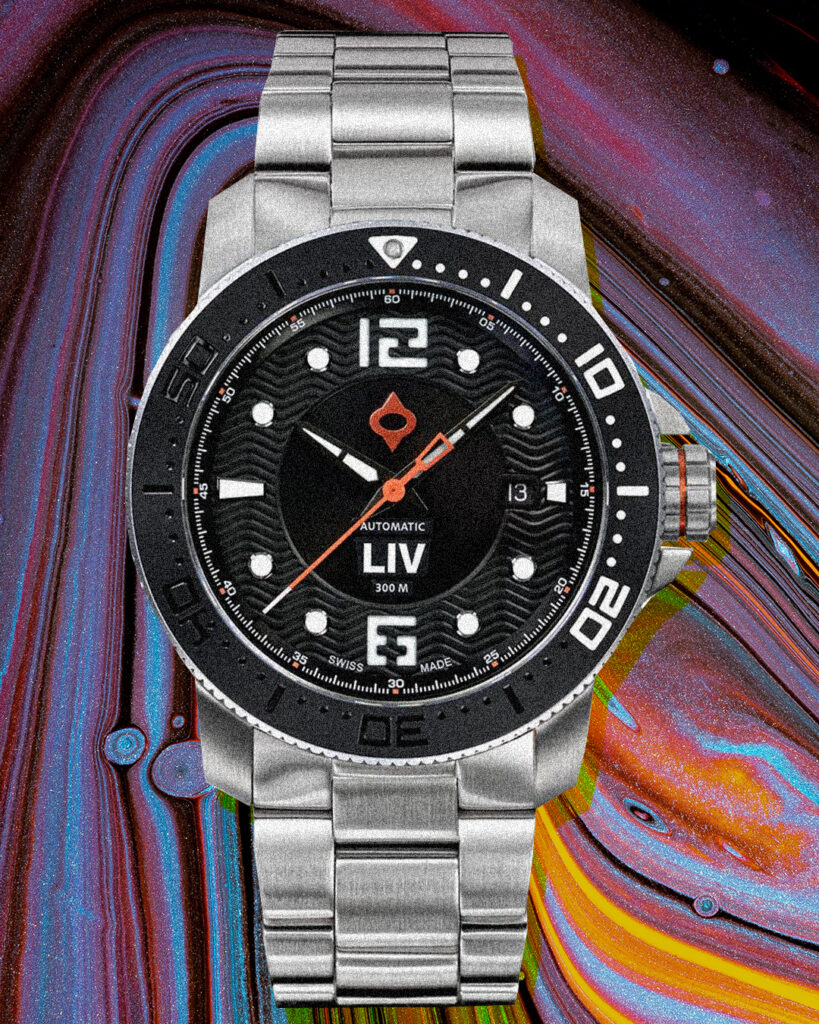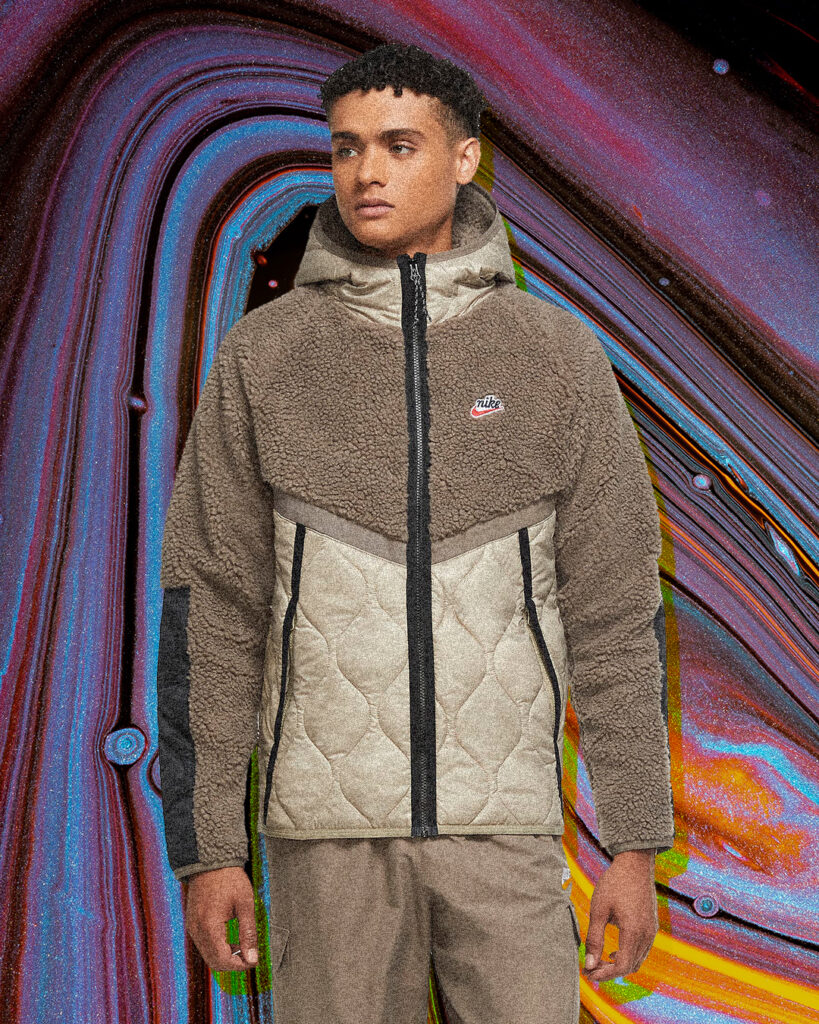 2 – The Nike Men's Sportswear Heritage Jacket 
Why It's a Great Gift Idea
Nike's outwear collections have been becoming so advances. We are in love with this Heritage Jacket because of the mix of fabrics, silhouette and usability.
Does the impossible man you're shopping for love going for hikes or running outside?
This jacket will help him do just that and is a sure fire way to help keep him looking stylish.
Where to Buy
3 - The Travel Gift Set By Dollar Shave Club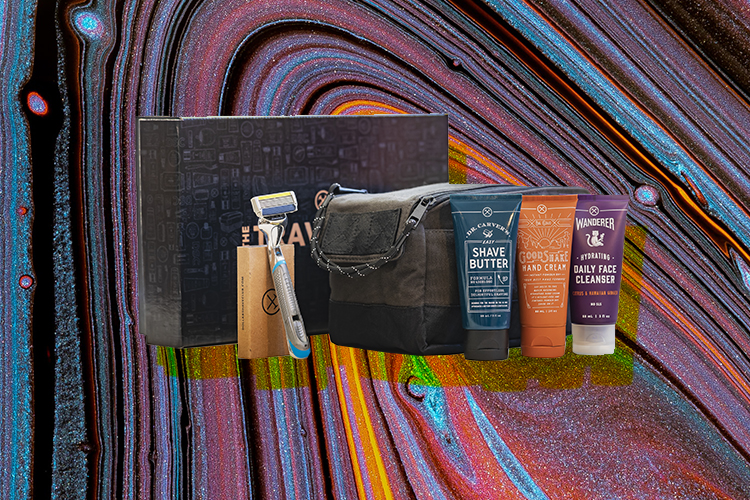 Why It's a Great Gift Idea
Whether the impossible man you're shopping for is jetsetting the world or moving from one side of his bathroom to another, this Travel Gift Set is men's grooming dream.
First, this whole kit is ready to go and come in a ready-to-go gift holiday package which makes shopping a breeze.
Second, it's packed with everything he needs for his grooming regime. From a daily face cleanser, shave butter, and premium toiletry bag, this gift is a solid choice.
Where to buy?
4 - The Reebok Classic Slider in Gray Camo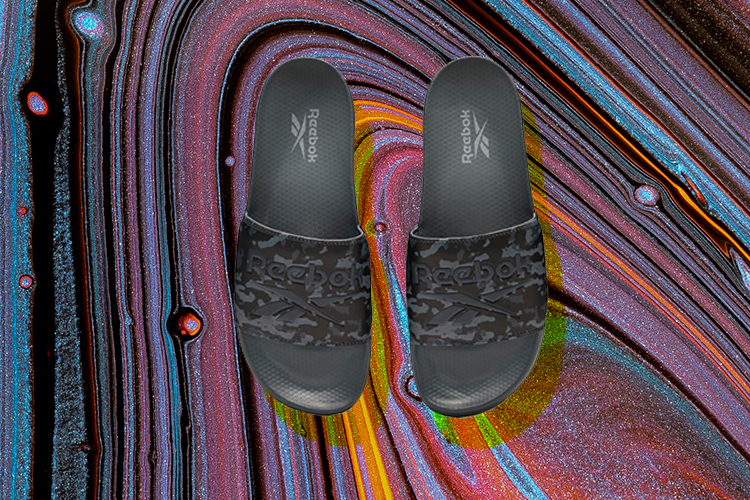 Why It's a Great Gift Idea
Every guy needs a go-to pair of men's sliders, but sometimes we men never replace our sliders until it's too late.
Help the impossible man on your list get a step ahead with these stylish Reebok Sliders that'll have him sliding into the new year in style.
Where to buy?
5 - Hyperice Hypervolt Percussion Massage Device (Bluetooth)
Why It's a Great Gift Idea
No matter the impossible man on your shopping list is a pro athlete or just a guy with a sore back, he needs this massage tool.
This Hyperice Hypervolt device is one of things that many people want and don't realize how handy it is to have until they actually have one laying around.
Don't be surprised if the guy you're gifting to gives you a big old hug for changing his life with this device because that's exactly what's going to happen.
Where to buy?
Hyperice.com $349
6 - The Trespass Men's Necklace bye Vitaly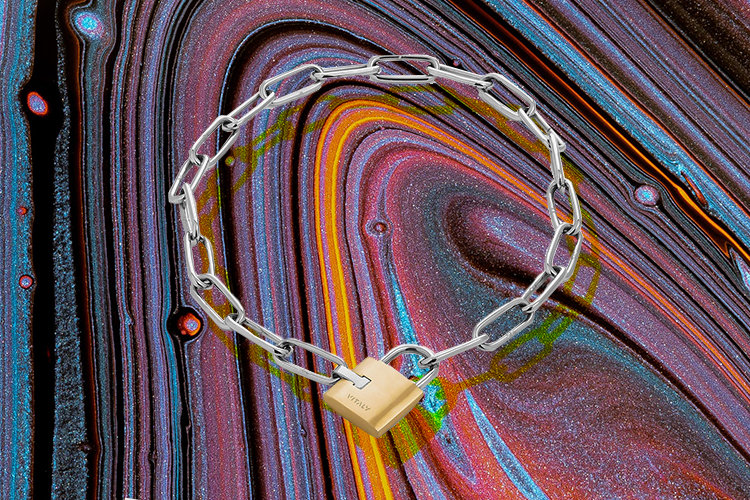 Why It's a Great Gift Idea
This mens' necklace is just so freaking cool.
Many guys often won't treat themselves to cool looking men's jewelry. 
Sometimes, it takes a friend to gift them cool things with no pressure for them to try it out on their terms.
Yeah, your impossible man on your list is about to look real sharp as soon as he starts rocking this necklace.
Where to buy?
VitalyDesign.com $115
7 - The Double-breasted Boucle Men's Coat via Scoth & Soda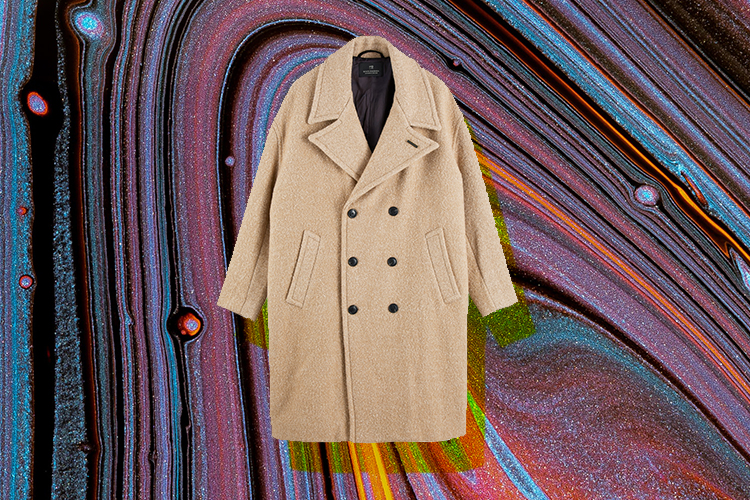 Why It's a Great Gift Idea
When coming up with gifting ideas for the impossible man, you have to understand that he probably already has his go-to's when it comes to his wardrobe.
The trick is to get him something stylish, universal, but that is just edgy enough for him to appreciate.
That is why we love this men's coat from Scotch & Soda. The color, the silhouette, and the flexibility o dress it up or down provides a solid option for the impossible man on your shopping list..
Where to buy?
ScotchSoda.com $445
8 - Men's Banana Republic Authentic Supima Cotten Crew-Neck T-shirt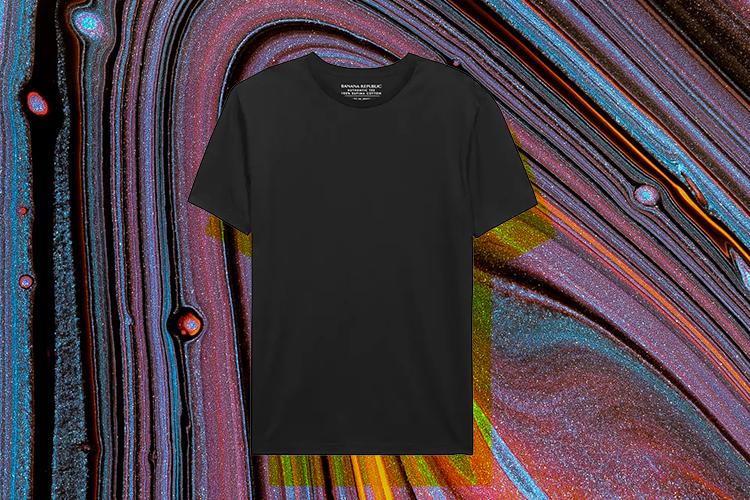 Why It's a Great Gift Idea
This is hands-down our favorite men's crew neck t-shirt.
Every guy has his favorite t-shirt, but this supima cotton shirt will give every man's t-shirt a run for their money.
This shirts just fits so pefectly. It's not too slim, it's not too big. It hugs your chest just right so it looks like you're been working out and compliments your biceps.
Plus, it's made of such a great quality material that after several years of wear it's still going to last.
Where to buy?
9 - The Men's Camouflage ID Bracelet in Sterling Silver by Snake Bones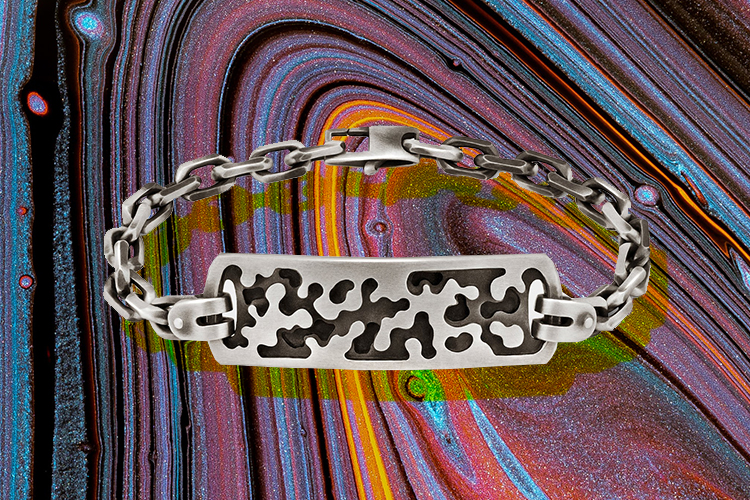 Why It's a Great Gift Idea
Last, but not least is this epic men's bracelt by our friends over at Snake Bones.
This camo inspired bracelet is handmade in the USA, made of solid 925 sterling silver, and is the impossible's new favorite jewelry item waiting to happen. 
Where to buy?
SnakeBones.com $400
Final Thoughts ON the best badass gifts for the impossible man
-Stay safe and healthy.
The Team at MAN'edged Magazine