Don't have time to lotion up after a shower? 
For many of us, finding time to lotion up our body can be a foreign idea. Insert ashy-ass elbows.
Did you know that by not moisturizing, you're opening up your body to a variety of skin issues? Before we dive into why you need to keep your body moisturized, let's first understand why dryness is not a good look.
Why we don't moisturize
According to Dr. Terrence Keaney M.D. (the co-founder of the nation's first cosmetic, hair, and laser surgery center for men) majority of men don't moisturize because it was never taught. For example, why do we brush our teeth?
If we were taught to moisturizer after every shower, we probably wouldn't be writing this post.
Our Skin is thirsty
When we're thirsty, what do we do? We drink water.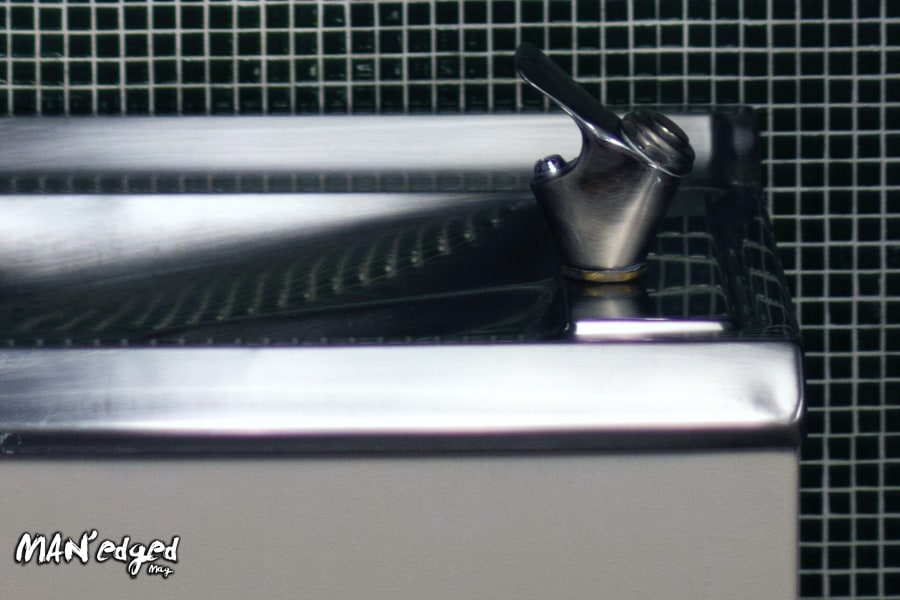 We have to give our skin the same respect. Dr. Keaney mentions, "When someone is dehydrated all of the body's cells are affected including the skin.  On the other hand, the skin can become dehydrated if the skin barrier is compromised through the loss of water into the environment….even if the individual is well hydrated."
Remember that skin is the body's largest organ and it must be taken care of.
Health Issues
After a long period of time, skipping the simple step of moisturizing can lead to larger health issues. Dr. Keaney says the risks of dry skin can "comprise" our skin barrier.
He mentions that, "If a person does not take care of their skin and the 'barrier' is compromised, they are at risk of skin infections (bacterial, fungal, etc), chronic itching/pruritus, and skin allergies (contact dermatitis) to common ingredients (dyes, fragrances, metals, etc)."
This is yet another reason to keep that bod moisturized.
Appear to look older
Imagine an old leather bag. The leather begins to look frail and weathered. Unlike bags, we cannot simply replace our skin.
Moisturized skin not only looks healthier and more vibrant, but it's an easy way to add an ounce of youth to our weathered looking areas.
Skin changes during a shower
During our recent trip to Dove Men+Care lab in Trumbull Connecticut, we met with Dove's top product scientists to learn more about men's skin. Let's just say we walked away feeling like we needed to tell every man out there to stay moisturized.
Take this for example. Our skin changes several times during simple wash. Washing can also cause trans epidermal water loss leading skin cells to swell creating a "tight" feeling after a shower. To avoid dryness/irritation and restore the normal water equilibrium, hydration/moisturization after cleansing is key.
We must replenish our skin's natural hydration by staying on top of our moisturizing routine. We urge our readers to lotion up after every shower.
How to best heal dry skin
The process all begins with what goes on inside of the shower. With so many men's soap bars and body washes out on the market, it's hard to figure out which one is best.
That was until we witnessed the pure magic from one of Dove's Men + Care scientists.
This skin expert took a man's hand and scanned it using a highly powerful camera.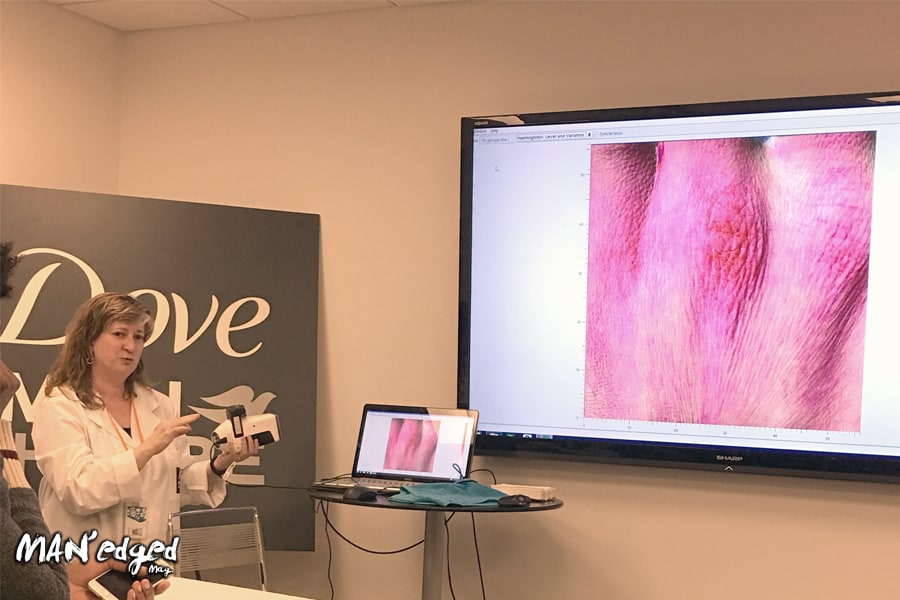 The scan highlighted how dry this man's hand was.
After washing his hand with Dove Men+Care body wash once, she retook the scan. His hand was visibly more hydrated. Now, imagine using this in the shower.
How this body wash helps
This body wash is not only affordable, but it leaves us feeling fresh. It has been designed with men's specific skin needs and grooming preferences in mind and is safe to use on both body and face.
It was created with a signature "one-quarter moisturizing cream" system that won't dry out the skin like traditional soaps. Here's what it looks like against other body washes.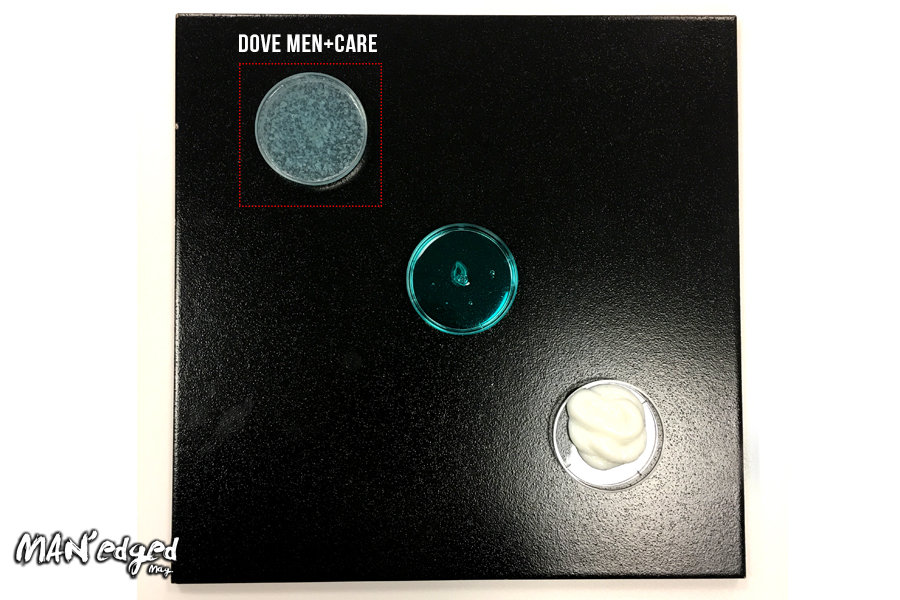 Matched with a great aroma, it won't leave you feeling goopy – just clean. You'll feel like your ready to take on the world.
Enough of settling for dry, ashy elbows. Stay on point and treat yourself every time you take a shower.