Guzman: Easily, I would say over 600. What I plan to do is make a quilt.
MAN'edged Mag: That's going to be a very big quilt. You're going to make a quilt out of 600 t-shirts?
Guzman: Some of them. Not all of them.
MAN'edged Mag: That sounds awesome. You'll have to keep us posted on this project.
Guzman: I will!
MAN'edged Mag: Let's talk kicks. As a famed actor working long days on set, do you have a go-to shoe?
Guzman: I like wearing these (Guzman gestures to his sleek leather lace up shoes by Ecco).
MAN'edged Mag: Those are fresh! The leather is a good look.
Guzman: Yeah, Ecco shoes are really cool. They're really comfortable. Flip-flops too. [I like to wear] my cowboy boots every once in a while.
MAN'edged Mag: Now, let's shift gears a bit from personal style to work attire. What was one of the craziest things you've had to wear on set?
Guzman: I guess it was when I did House of Buggin. I had to dress up as a cross dresser. That was really cool and lots of fun. I wore a tank top with my belly sticking out.
MAN'edged Mag: We'll have to show readers this clip after the interview. What was one of your favorite things to wear on set?
Guzman: When I did the Count of Monte Christo. There was a scene where we're doing the whole celebration and I had introduced the count. I had on this beautiful royal outfit. That was a blast!
MAN'edged Mag: Did it take long to build that costume?
Guzman: It took three different appointments. They had to build it and put it on again and again.
MAN'edged Mag: A very memorable look! So, what's it like being the 8,507 most interesting person in the world? What's on the agenda after this?
Guzman: You know, this Dos Equis Most Interesting Index is something different. It's something fun. It's the first time I've done something like this. Helping people see where they rank in the world. Other than this, I'm working and go back to shooting Code Black.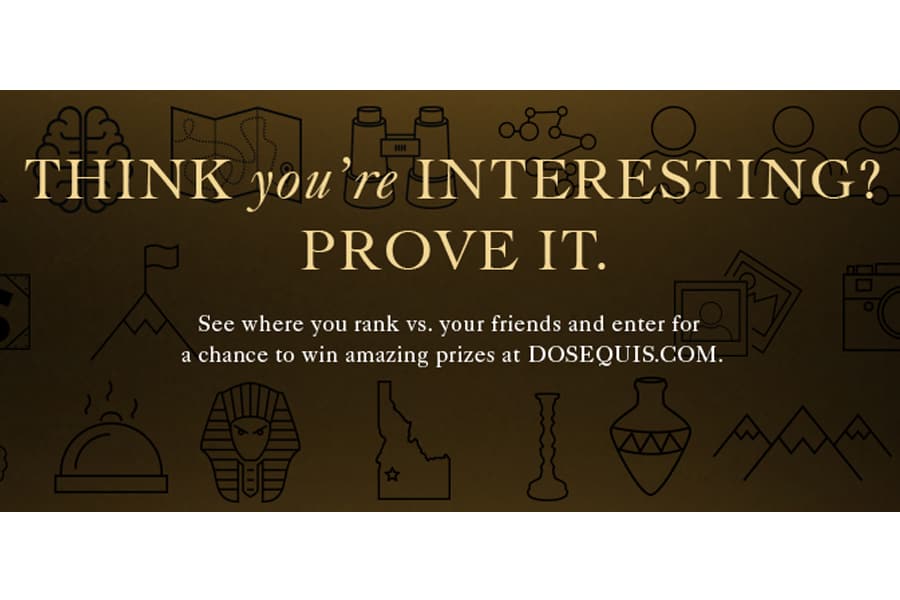 As promised, here's a clip from the House of Buggin. No wonder Luis is one of the world's most interesting people.