A sunglass kit that'll make your inner kid jump for joy
Introducing the ultra-exclusive sunglass collaboration from Froot Loops and Neff Headwear.
Yes, you can let your inner child geek out for a moment.
For the first time in 50 years, Kellogg's Froot Loops is encouraging fans to do what they love with its first new campaign, "Whatever Froots Your Loops."
Our favorite morning cereal teamed up with designer Shaun Neff, who created the Los Angeles streetwear brand, Neff Headwear, to embrace fun and funky vibes, the Neff + Froot Loops Toucan Sam Shades kit.
Here's a look.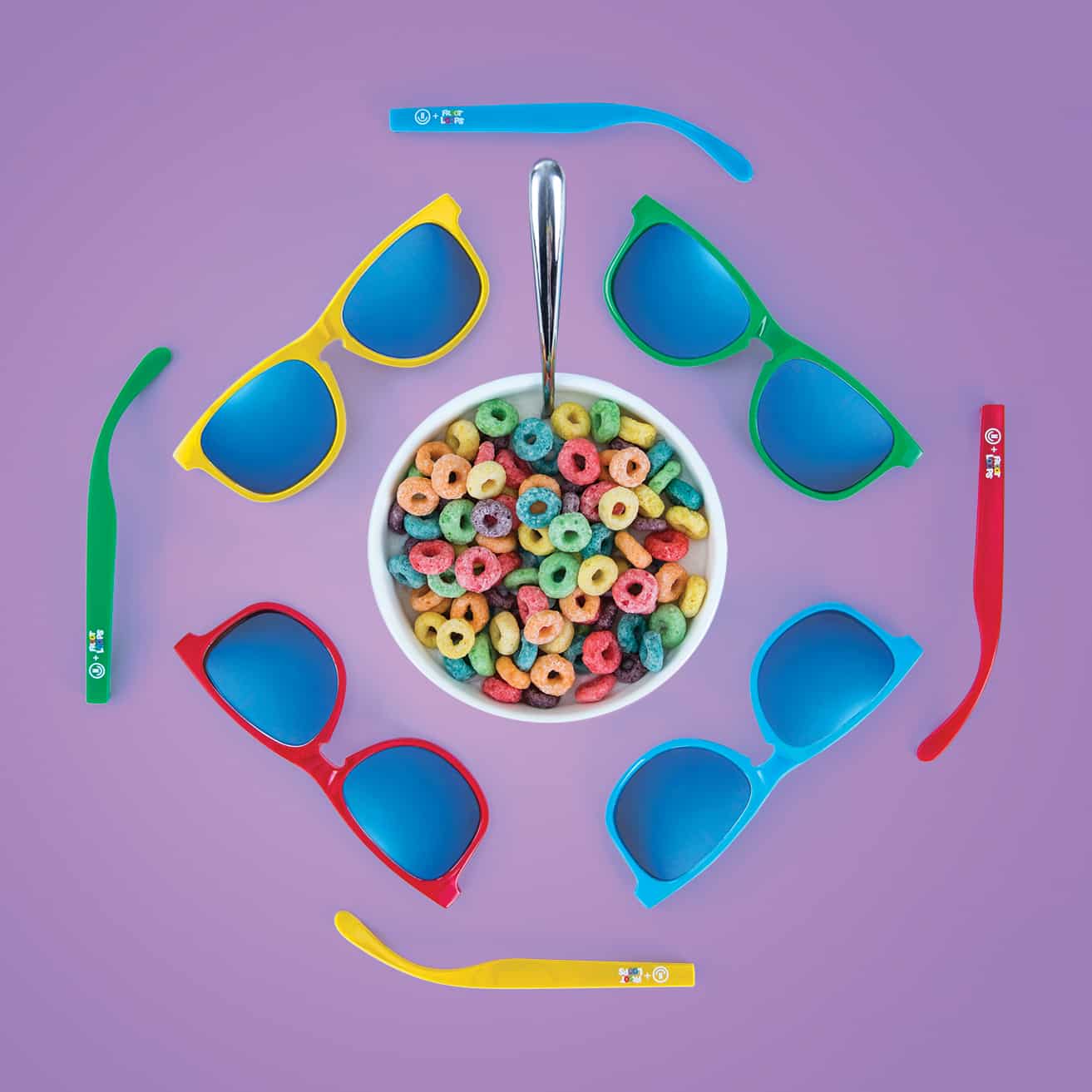 The kit comes in a custom storage case with unique Toucan Sam (yes, we kind of just got real giddy) cleaning cloth and 80 style combinations to unlock.
This basically means you can rock any color combo in whatever way "Froots your Loops."
Here's a look at the kit.
"We knew we couldn't just pick one color to represent Froot Loops and Toucan Sam. From his head to his tail feathers, Toucan Sam has a crazy cool color palette – and the cereal has a unique burst of colors too," said Neff.

"With so many possible combinations, our Toucan Sam Shades let fans create their own look to show off Whatever Froots their Loops."
This limited-edition collection of only 400 pairs is available exclusively by clicking here and at the Kellogg's NYC storefront in New York City. The kit retails for $40.
Check out what Shaun Neff had to say about this collaboration below.