Raise your glass for Rio
The Summer Games kick off this Friday, and there's no better way to rep 'MERICA than by mixing up patriotic cocktails worthy of a Gold medal! If the good 'ol Adam's Apple drink doesn't fit your Olympic games, today's summer drink should be the perfect choice.
A drink worthy of gold
Whether you're headed to a patriotic celebration or just hanging poolside, this drink will probably earn you some accolades from your friends. SMIRNOFF Red, White & Berry offers a delicious mix of cherry, citrus and blue raspberry packaged in the Summer Games' best colors: RED, WHITE & BLUE! Full disclosure, for the lazy person in all of us, you could bypass the mixing and simply service as a chilled shot.
Here's what you'll need to make your new summer drink
Patriotic Punch ingredients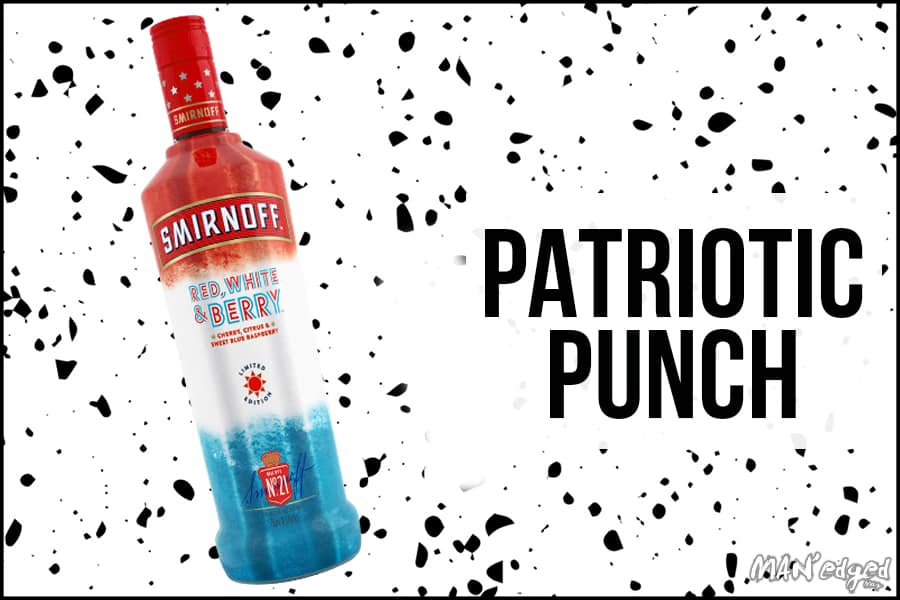 How to make
In a punch bowl or pitcher, stir 1.5 cups (1 part) SMIRNOFF™ Red, White & Berry with 3 cups (2 parts) lemonade. Stir in strawberries and lemon wedges. Pour and garnish with strawberry and lemon. Serves 6.
What better party accessory to bring along to all your 21+ gatherings this summer than the newest offering.
Show us your creation
If you decide to try out this drink, show us! We want to see your creation Be sure to follow and tag us on Instagram @MANedgedMAG or Twitter @manedgedmag
---
Please, drink responsibly. Must be 21+. MAN'edged Magazine does not endorse underage drinking or drink and driving.