Be a summertime hero with this beer-based cocktail
Not sure what booze to bring to your next get together? Whether we're headed to a BBQ or game night we know that showing up empty-handed is not an option. Look like the B.Y.O.B expert with this drink.
Meet the Summertime Shandy
Today we are introducing the Summertime Shandy to help step-up our drink game. Why not give our friends and family a little something to enjoy?
This drink blends the great taste of a lager with grapefruit flavored vodka. If you're looking to add some actual spice to your drink game, be sure to check out how to make the perfect Micheleda by clicking here.
Here's what you'll need to make this drink 
Summertime Shandy ingredients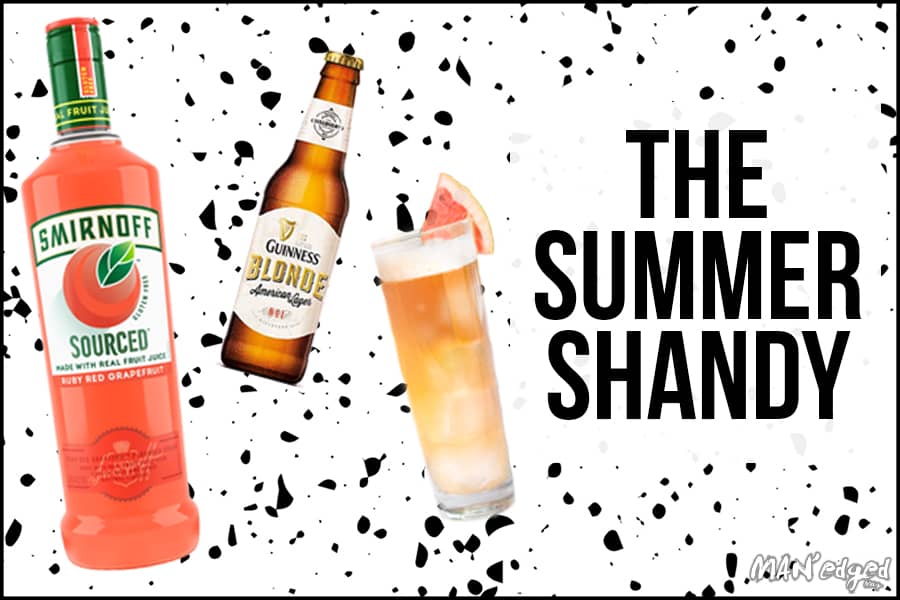 How to make
Grab a cocktail shaker. Fill the metal cup up with ice. Use the glass cup to measure out the above ingredients or use a measuring cup. Then place one-cup on-top of the other and shake. Use the metal strainer to pour and you're ready for the party.
Show us your creation
If you decide to try out this drink, show us! We want to see your creation Be sure to follow and tag us on Instagram @MANedgedMAG or Twitter @manedgedmag
---
Please, drink responsibly. Must be 21+. MAN'edged Magazine does not endorse underage drinking or drink and driving.