Let your usual take a break
Get a bit stuck on what your "usual" is? Don't worry, that's why we've been highlighting our favorite drinks in our Pitcher Perfect end of summer drink series. You can check them all out here. We've shown you the cool way to enjoy a Shandy, introduced the spiked sparkling water from Truly, and the traditional Moscow mule. Today we are highlighting a cool twist on the traditional Moscow mule.
Switch up your base
If you're into vodka based drinks then the traditional Moscow mule is a solid choice. Random fact: did you know this drink is one of Ja Rule's favorite? That's all he was sipping at his MTV launch party that you can check out here.
What if we could put a cool new spin on this summertime favorite by switching up the base? Here's how you can do it.
Here's what you'll need to make your new summer drink
Crisp Mule ingredients
3 oz. Ginger beer
1 tsp Simple syrup
.25 oz. Lime juice
1 slice Lime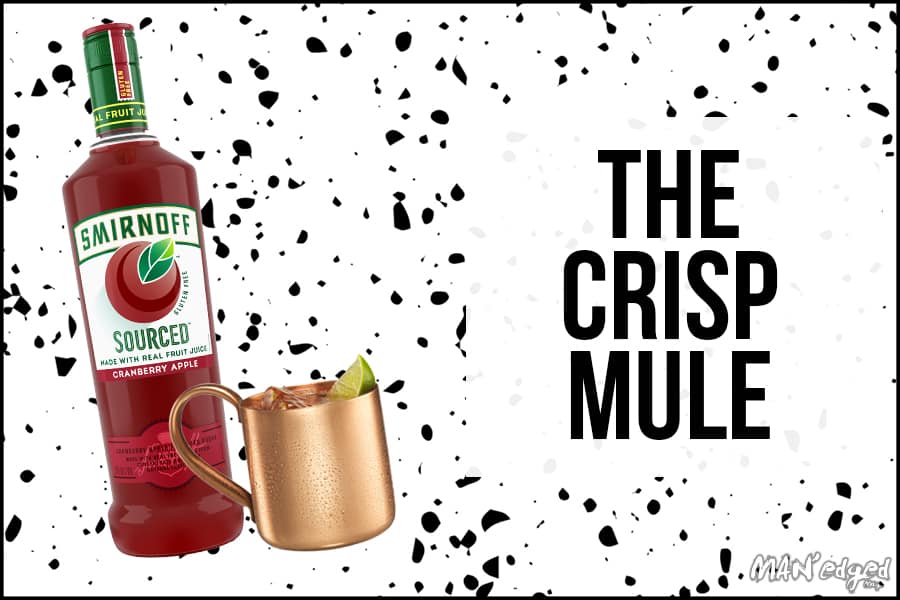 How to make 
In a copper mug (or glass) with ice, add the Smirnoff vodka, simple syrup, and lime juice. Be sure to top with ginger beer for the full effect and stir. Go the extra mile by garnishing with a slice of lime or apple. Get ready to enjoy a whole bunch of awesomeness.
Show us your mule 
If you decide to try out this drink, show us! We want to see your creation Be sure to follow and tag us on Instagram @MANedgedMAG or Twitter @manedgedmag
---
Please, drink responsibly. Must be 21+. MAN'edged Magazine does not endorse underage drinking or drink and driving.