This new Guinness Milk Stout Beer just might become your new Fall favorite.
So, you're a big fan of Guinness, right? 
If you're not, well Guinness's latest product just might win you over.
Yes, the rumors are true that Guinness just introduced an out of this world Milk Stout.
As some of you might know, we're huge fans of beers from the Guinness family, but there's something extraordinary about this particular one.
From their Guinness blonde to their Guinness draft,  we've been ranting and raving about the brand family for a while.
Click here to read about our previous Guinness Beer posts
Despite our obvious love for the Guinness brand, we wanted to make sure that this beer is on your radar. Especially with the fall season upon us.
That's why today we're highlighting Guinness' new Over The Moon Milk Stout from the Open Gate Brewery in Baltimore MD.
Brewed in Baltimore
Unlike some of the other products from Guinness, one of the major differentiators with the Over the Moon Milk stout is that it originates from the Guinness Open gate brewery in Baltimore, MD.
Sure, they have a huge brewery out in Dublin, but the Baltimore facility is the new home for experimental beers from the Guinness.
This makes us very happy because that means will be able to experience exciting new beers from right here in the US.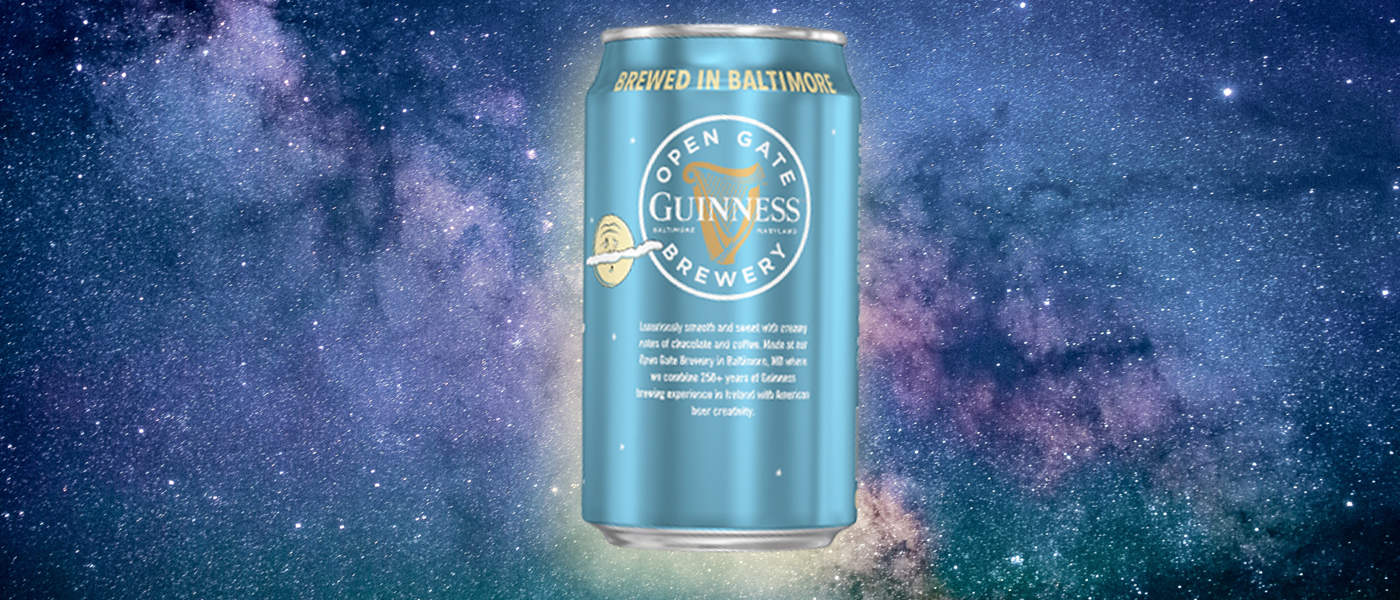 The Taste
First, we just have to tell your taste buds to get ready to buckle up. The first time we took a sip of this we couldn't help but say, "Wow!"
To help put this in context, this beer is slightly sweeter than a Guinness drought. In fact, we feel that it's perfect for the autumn weather because of its tasty roasted chocolate notes and its smooth creamy finish.
Another reason we adore this Milk Stout is because of the low lingering bitterness that some other beers tend to have.
Lastly, the aroma also offers a great drinking experience.
As your tastebuds thoroughly enjoy each sip you take, your nose will thank you as it enjoys aromas of roasted nuts with a hint of chocolate and coffee.
Where to Buy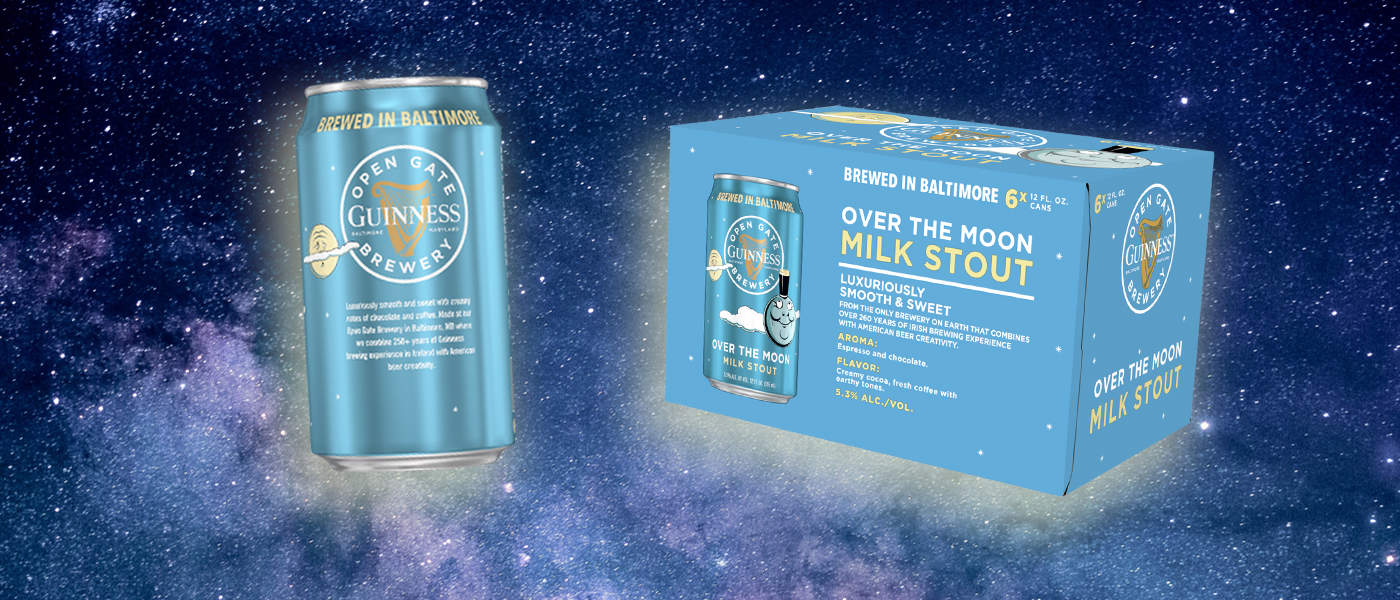 If we were in your shoes, we would highly suggest getting out there and finding this amazing beer before it's gone.
We're not entirely sure if it will be available for a long period of time, but from what we're gathering it seems like this might have a limited run.
As of now, the new beer is currently sold in Baltimore and in the greater Baltimore area. It's also on shelves in Pennsylvania, Vermont, Delaware, New Jersey, and Massachusetts.
In November, you'll also be able to find it nationally, but only for a limited time, hence our urgency to let you know about this.
In conclusion, this is a damn good beer and we're so excited for you to give it a taste. 
As they say in Ireland, Sláinte!